Amid US-China trade war gloom, South Korean cash shines bright for Asean
President Moon Jae-in's visits to Thailand, Myanmar and Laos indicate the widening scope of Seoul's diplomacy as it attempts to diversify its economic ties
Experts say a closer relationship with Asean would provide a buffer against major power rivalry, and a partner in the Pyongyang peace process
South Korean President
Moon Jae-in
ended a three-nation tour of Southeast Asia on Friday, his biggest push yet to increase engagement with the fast-growing region – overtures experts believe are well needed at a time of heightened concern over
US-China competition
in the area.
Moon visited
Thailand
,
Myanmar
and
Laos
this week, signing a number of high-profile deals that included a military intelligence pact with Bangkok, a US$1 billion aid offer to Naypyidaw and business partnerships with Vientiane, where he became the first South Korean president to make a state visit.
His trip indicates the widening scope of
South Korea
's Asian diplomacy. Previously, Seoul focused its regional foreign policy efforts on North Asia and Russia, but under Moon, the nation is looking to elevate ties with the Association of Southeast Asian Nations (
Asean
) in an attempt to diversify its economic relationships and reduce its reliance on China.
This strategy is likely to resonate among Asean nations, according to analysts, many of whom believe Seoul's Asean pivot could help balance regional power dynamics. Nearly 70 per cent of Southeast Asian stakeholders believe their region is "becoming the arena of major power competition", according to a January survey by the ISEAS-Yusof Ishak Institute, a Singaporean think tank.
This is primarily due to US-China tensions. Beijing's quest for political, economic and commercial dominance in
Southeast Asia
– reflected by hefty investments and loans under its Belt and Road Initiative – has pushed Washington to respond with its own development finance programme that is clearly aimed at countering Chinese influence.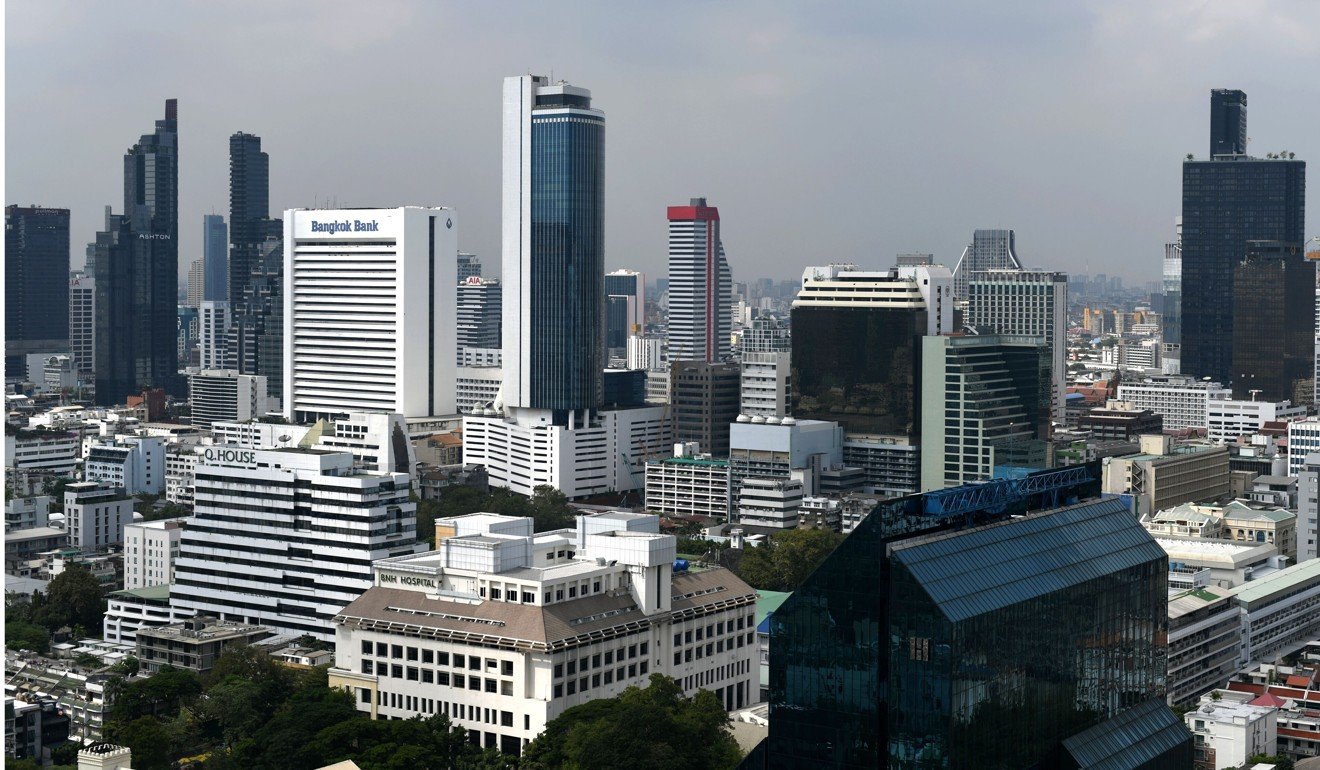 "Asean member states will need to muster all their resourcefulness to avoid being a pawn in either China's or the US' power games," the ISEAS-Yusof Ishak Institute warned in a report containing the survey results.
The region is not expected to turn its back on Beijing or Washington, but it does welcome other sources of foreign investment. Japan is one example – the world's third-largest economy has long been Southeast Asia's top development financier, but like the United States, Prime Minister Shinzo Abe's government is also concerned about Chinese influence abroad.
South Korea, by comparison, is not perceived to be motivated by geopolitical dynamics. "Unlike the US and Japan, Korean policymakers aren't really concerned about balancing Chinese power in the region," said Mintaro Oba, a former US State Department official who specialised in the Koreas during the administration of former US president Barack Obama.
South Korea is "generally reluctant to antagonise China or other great powers elsewhere," Oba continued.
Scott Snyder, senior fellow for Korea studies and director of the US-Korea policy programme at the Council on Foreign Relations, said from Asean's perspective "South Korea is more palatable than Washington or Beijing".
Moon is responding to Southeast Asia's long-standing demand for an investment source that isn't propelled by strategic competition, he added, noting that partnering with Seoul provides Asean with "a buffer and leverage against major power rivalry".
When it comes to economic development, Asean seeks multiple allies because it wishes to "reduce dependency on any single partner and enhance leverage against possible coercive behaviour by larger partners", Snyder said.
Despite South Korea's smaller war chest – its US$1 billion aid offer to Myanmar pales in comparison with Japan's US$7.7 billion pledge – it is expected to stand on equal footing with Tokyo as a reliable development partner for Southeast Asia.
Seoul may even hold an advantage over Tokyo. "What is interesting is that Seoul is both less overtly pro-US or anti-China than is Tokyo," said Herve Lemahieu, director of the Asian Power and Diplomacy Programme at the Lowy Institute in Sydney.
Seoul is thus "likely to strike a more neutral tone on great power competition and could be viewed as a more palatable and neutral partner to many smaller Southeast Asian countries", he said.
Jonathan Berkshire Miller, senior fellow with the Japan Institute of International Affairs and deputy director at the Macdonald-Laurier Institute, said "South Korea definitely carries a bit less baggage" compared with Japan.
Still, he warned against pitting the Asian giants against each other: "Japan and South Korea are not necessarily direct competitors and both sides advocate for quality infrastructure and sustainable development."
However, South Korea's interest in Asean is not entirely devoid of political intentions. Moon may want the bloc's support on the issue of North Korea, according to researchers.
South Korea's policy on its northern neighbour risks being snubbed by greater powers, especially amid fluctuations in Washington-Pyongyang relations, so it needs a more reliable partner in the peace process, wrote Chiew-Ping Hoo, senior lecturer at the National University of Malaysia, in an April commentary published on The Asan Forum.
"There is a potential role for Asean to contribute as a regional stakeholder that can support and sustain what is now termed 'the Moon Jae-in process' on the Korean peninsula," she explained, adding that Moon may eventually want Asean's help to integrate North Korea into the regional community.
This article appeared in the South China Morning Post print edition as: moon's pivot to asean eases power dynamics