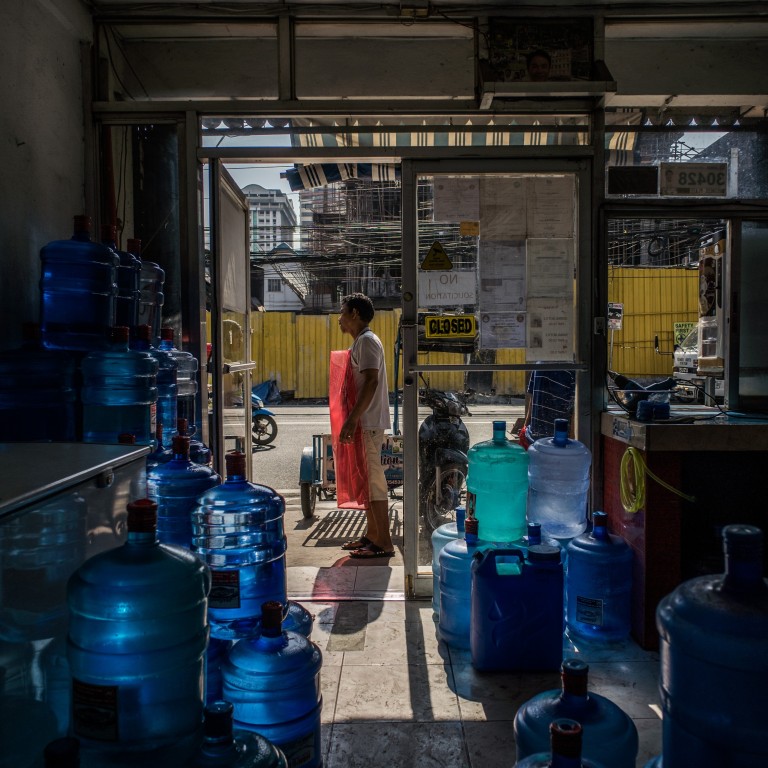 China turns the tables on Philippines' offshore gambling habit
The rise of offshore gambling in the Philippines has created winners and losers, as an influx of Chinese workers raises both revenue and rents
But as Beijing pressures Manila for a clampdown, the odds for all involved may be changing
"We can stay here only until December," says Alex, 65, a Filipino small-business owner, as she looks forlornly around the canteen that has doubled as her family's home for close to 30 years. She says her landlords are keen not to be "left behind" by a property boom that has been fuelled by an influx of Chinese workers into the Philippine capital. The owners of her building plan to redevelop it into a block of apartments that will command a higher rent, she says.
Diane, 29, a call centre agent, is in a similar position. Her family has been given the same deadline to leave a two-storey apartment where they have lived for 20 years. "Just a hunch, but we think it will be rebuilt as low-rise apartments, like the new ones down the street. Then they will rent it out to the Chinese," she says.
The plight of Alex, Diane and their families is familiar to many residents of Tambo, Paranaque City. Since last year, Tambo has been transforming into a vibrant Chinatown as a growing number of migrant Chinese workers arrive to service the offshore gambling operations that have sprouted up in the past two years, providing a shot in the arm for the
Philippine
economy. In the centre of Tambo, Pearl Plaza, a rundown shopping mall that reopened as a gambling office, has grown to employ 5,000 workers from the Chinese mainland. This in turn has fuelled demand for Chinese restaurants that have taken over commercial spaces previously occupied by Filipinos and – as Alex and Diane have discovered – heightened competition for places to live.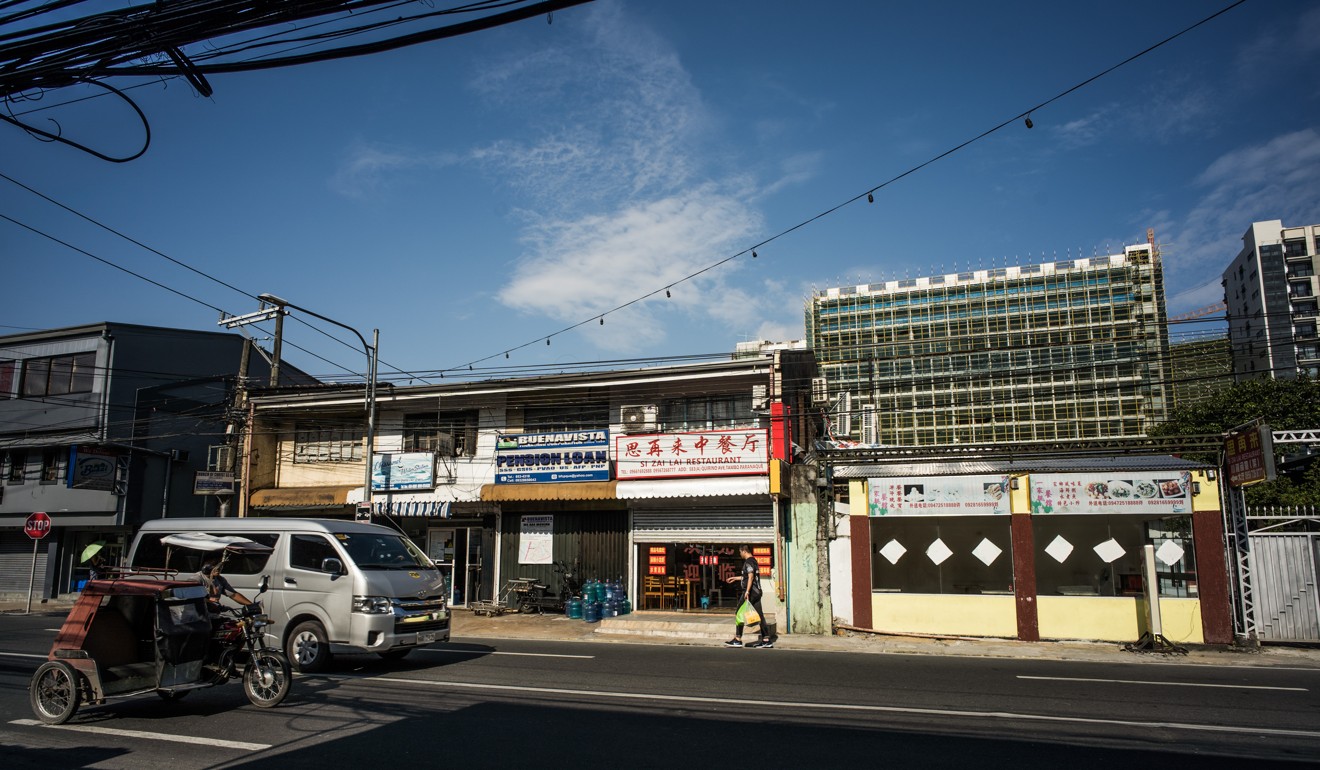 Tambo is no anomaly. Across Manila's dozens of business districts the story is largely the same, with unofficial estimates putting the influx of Chinese workers over the past two years in the hundreds of thousands.
While there is little doubt this influx has produced losers – like Alex and Diane – it has also produced many winners, landlords and real estate companies among them, not to mention government departments whose coffers are swelling. Yet there are signs the tables may be about to turn for everyone involved. Manila is under intense pressure from Beijing to clamp down on the industry. Gambling is illegal in China and Beijing believes cross-border gaming operations are used by foreign criminals to embezzle funds and illegally recruit workers. Manila, for its part, has put on something of a poker face regarding China's demands. Fresh from a recent visit to China, Duterte this week vowed he would resist Beijing's demands for a complete ban on online gaming, yet his words belied the fact that the Philippines has already shown signs of clamping down on the industry, suspending new online gaming licence applications indefinitely. This in turn has led many observers to suggest the odds in this particular game have shifted significantly.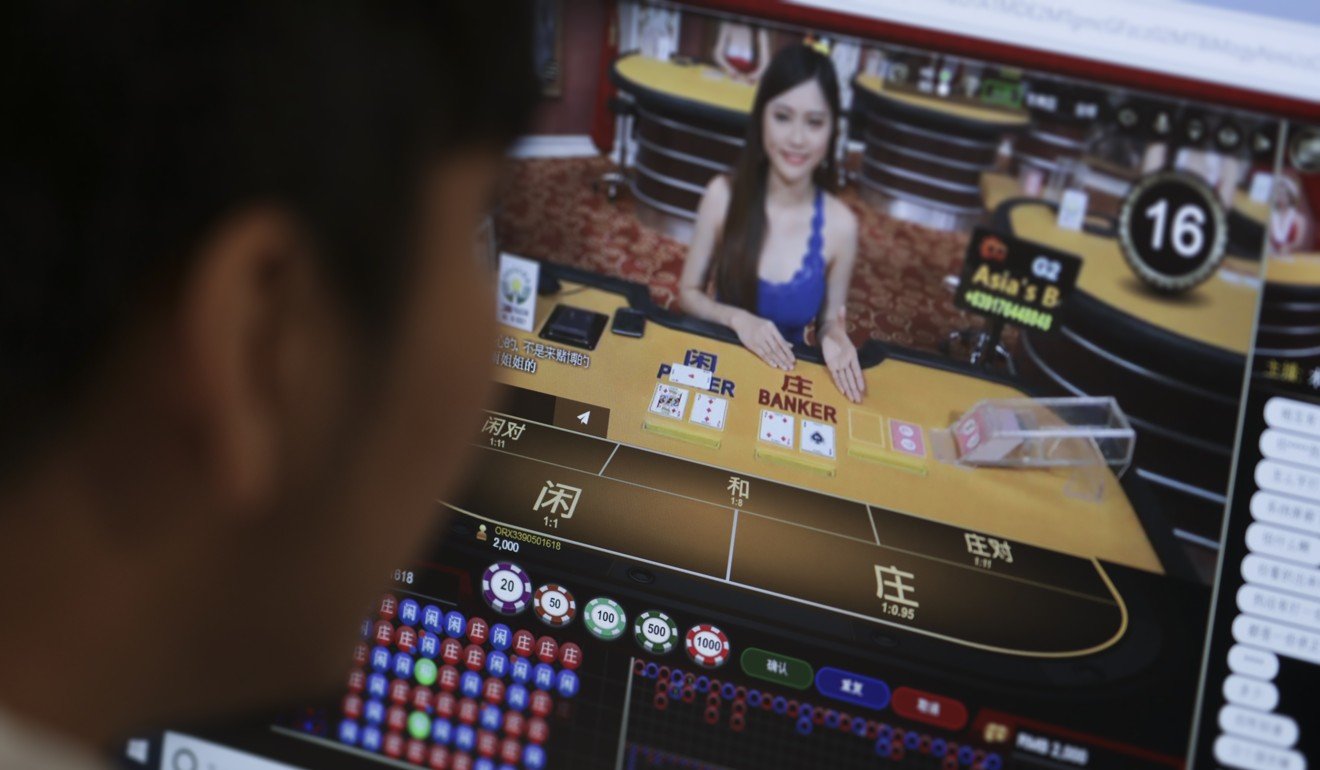 FRIENDS, BENEFITS AND COMPLICATED GAMBLING
The shifting fortunes of Tambo and similar districts are best viewed in the light of the strengthening bilateral relations of the two countries. The Philippines and China have long been at odds over territorial claims in the resource-rich
South China Sea
, but ties underwent a reset with the election of Philippine President
Rodrigo Duterte
in 2016. Duterte made no secret of his intent to loosen his country's reliance on the United States and pivot to China – a stance that worried critics who feared Manila's maritime claims would be sidelined, but that also swiftly led to an influx of Chinese cash and various business deals between the two countries. The budding China-Philippines love affair also coincided with Manila's legalisation of online gambling businesses – an industry largely Chinese run and fuelled by Chinese demand.
Since the industry's legalisation in 2016, the Philippine Amusement and Gaming Corporation (PAGCOR) has licensed 56 Philippine Offshore Gaming Operators – or Pogos – and, while official figures are unavailable, these Pogos are widely estimated to employ up to 250,000 Chinese nationals.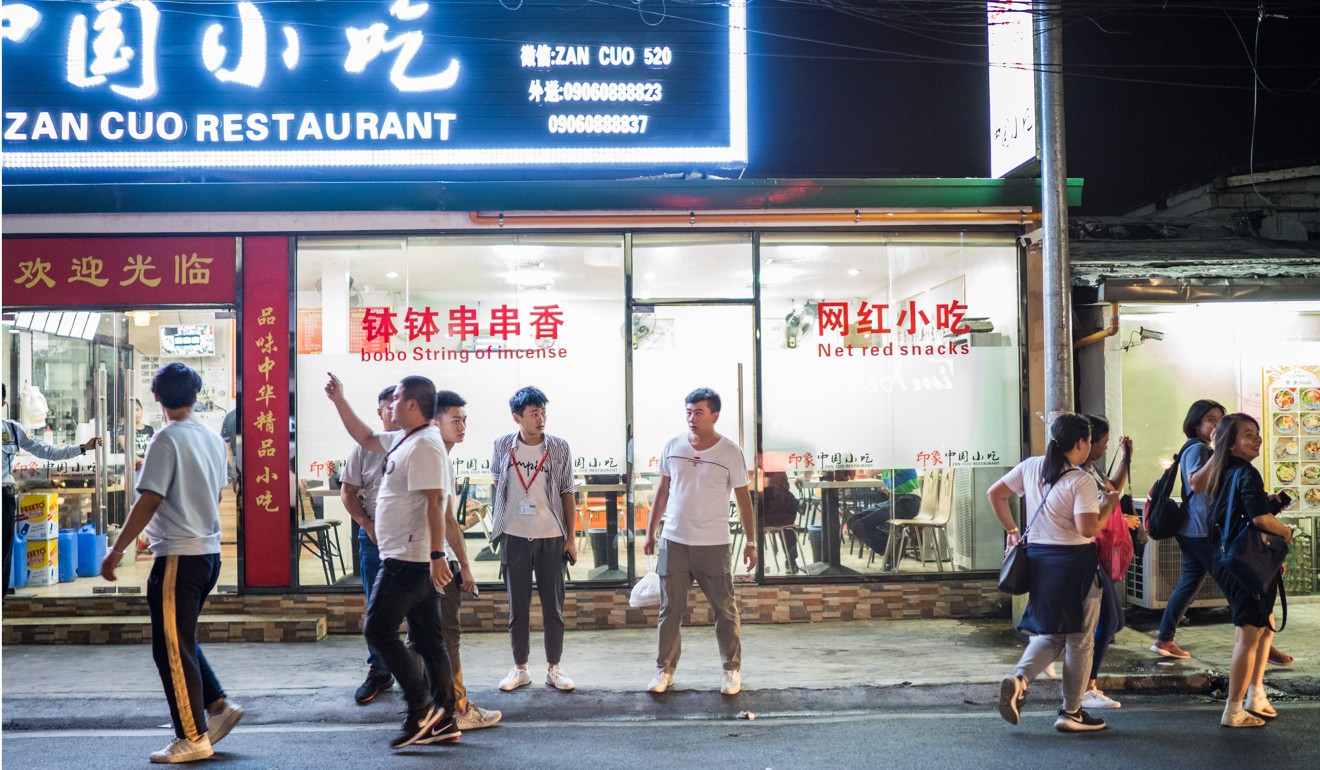 This has left Manila facing a delicate balancing act. The rise of the Pogos has brought billions of pesos of revenue to the Philippine government, while the accompanying influx of Chinese workers has led to an unprecedented property boom across business districts that has swollen the incomes of landlords and housing agents.
Yet the Duterte administration must weigh these benefits against the cost to the many ordinary Filipinos, like Alex and Diane, who have borne the brunt of the increased competition for housing and commercial space, not to mention the need to keep its new best friend Beijing happy.
WHAT'S AT STAKE?
As anyone involved in the gambling business is aware, fortunes can change in the blink of an eye, a fact that has not escaped the notice of the Philippines' central bank.
Benjamin Diokno, the governor of the Central Bank of the Philippines and head of the Anti-Money Laundering Council, has ordered the agency and the central bank's financial stability team to "put some sense to this online gambling".
"What if, all of a sudden, they decide to pack up and leave? What will be the impact of that on the property sector, also the food industry, the restaurants? This is part of my job as [the central bank] governor," Diokno told an economic forum on August 27.
For PAGCOR alone, the Pogo industry generated 11.9 billion pesos (US$227 million) in revenue between 2016 and last year and it is looking at a further 8 billion pesosthis year.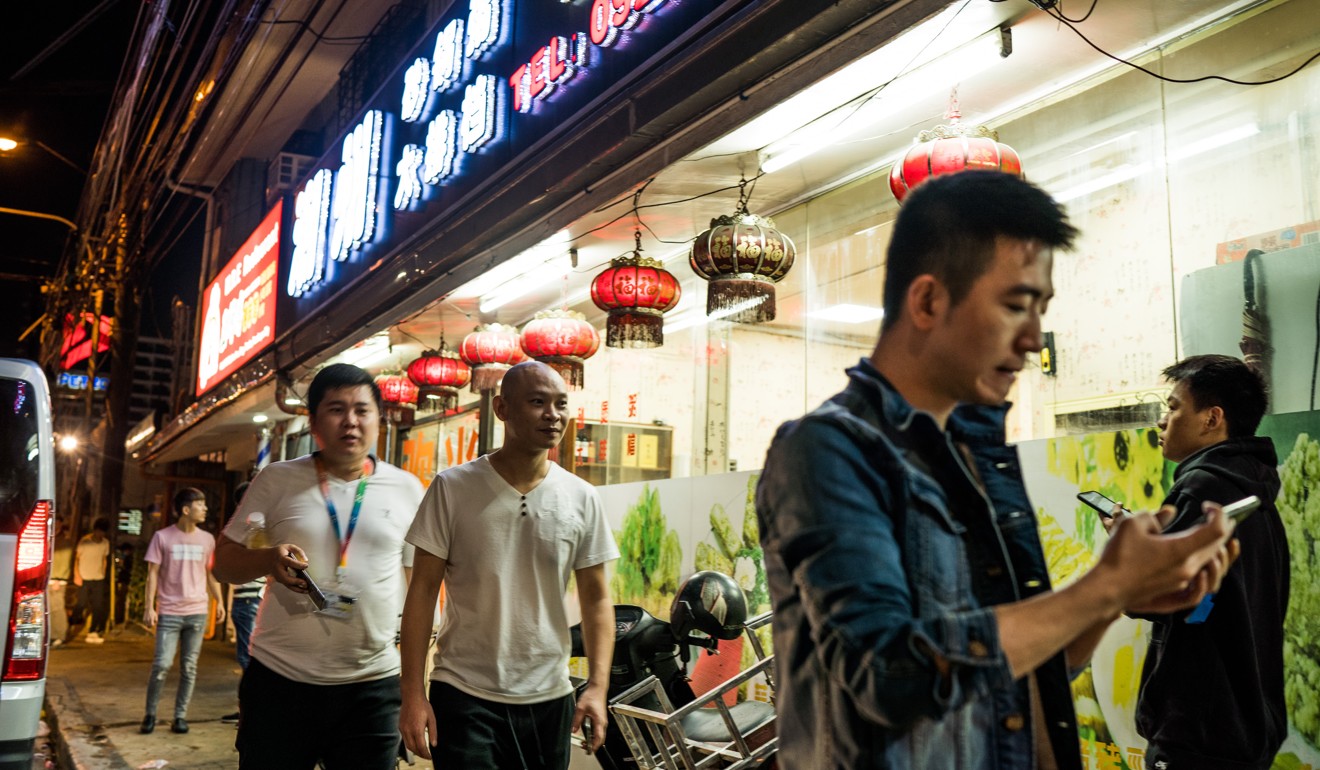 Pogo employees are also expected to remit at least 2 billion pesos in taxes monthly, or a whopping 24 billion pesos annually for every 100,000 foreign workers. The Philippines' Bureau of Internal Revenue has ordered companies to remit taxes for foreign workers, starting last month.
Will the Philippines be prepared to take that big a hit to please Chinese President
Xi Jinping
?
"Despite concerns raised about Pogos, their economic contribution cannot be denied," said Lucio Blanco Pitlo III, a research fellow at Asia-Pacific Pathways to Progress Foundation. Pitlo suggested the Philippines would "ask for a soft landing". Manila might "not shut down the industry but it will tightly regulate it, beginning with the crackdown on illegal and unlicensed Pogos," he predicted.
George Siy, an economic analyst at Manila-based think tank Integrated Development Studies Institute, also acknowledged Pogos' economic contribution, but said this was "not a flow to be relied on", and that the gains should be used to strengthen other industries.
"We must not rely on [this income], but use it as an interim-benefit stepping stone, not just economically, but build what social, people and political relations we can that can become more fundamental and lasting," Siy said.
Should Manila decide to completely pull the plug on the Pogos, it should be clear and "do an orderly withdrawal according to our laws" and look for alternative avenues for growth, Siy added.
BOOMING MANILA
It is not just government agency coffers that stand to take a hit, but also Manila's booming real estate sector, into which big-spending Pogos have been pouring cash. As property firm Colliers International observed in 2017, Pogos have "liquid capital and prioritise securing space quickly rather than negotiating on the rates".
Rentals for office space in areas where Pogos are established, like the Manila Bay area, Taguig City and Makati City, went up 19.5 per cent from the first quarter of last year to the same point this year, while residential property rates in many parts of Metro Manila increased about 10 per cent in the first quarter of this year. The Manila Bay area, with its proximity to both Pogos and the country's largest airport, led the pack with a 15 to 20 per cent increase in the same period.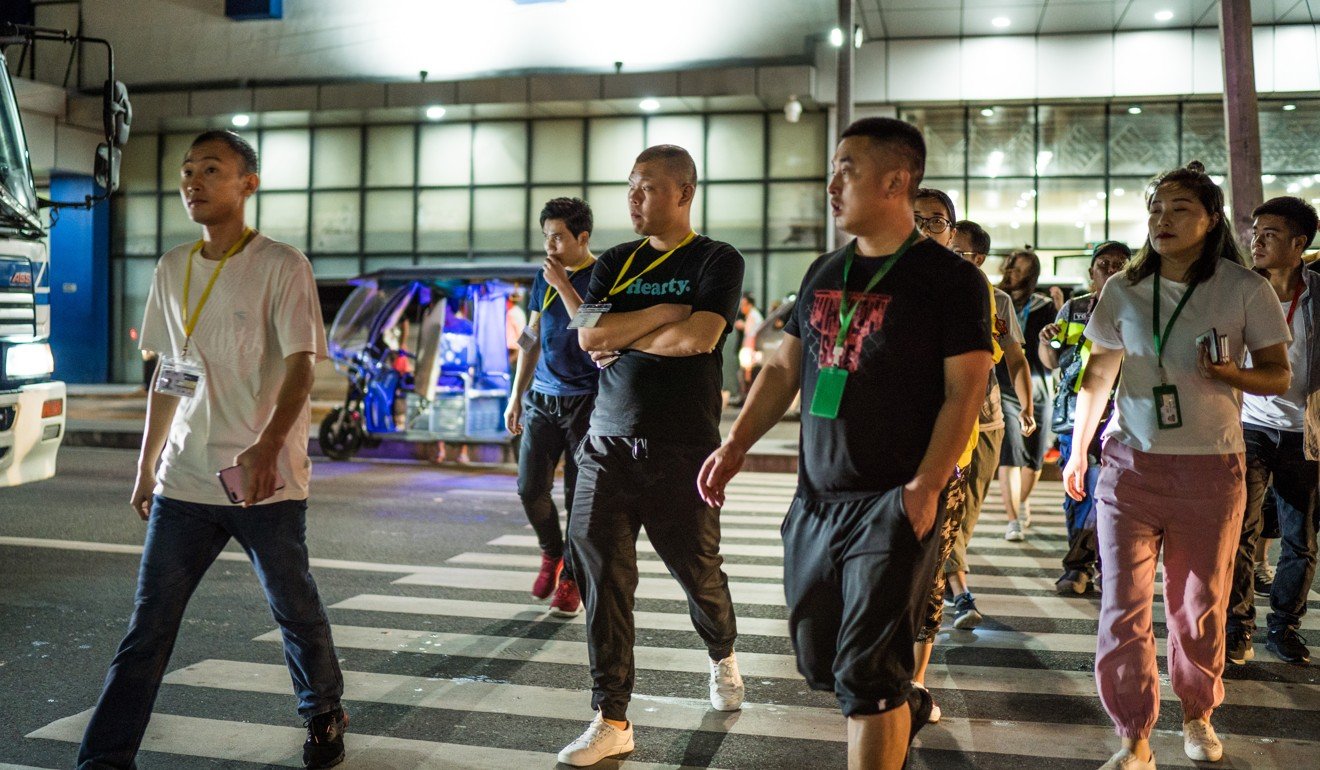 A ban on the pogos could cause a "healthy correction in real estate prices and lease rates", said Michael Ricafort, a market researcher at Rizal Commercial Banking Corp.
The uncertainty has clearly spooked property developers, many of whom have implemented measures to hedge against the impact should Pogo players suddenly exit the market.
Many have locked in lease contracts with Pogos for at least a year, ensuring owners profit even if they vacate their premises.
For its part, Ayala Land, the property wing of conglomerate Ayala Corporation, told Philstar.com that it would limit its exposure to Pogos to 10 per cent of its leasable portfolio.
GO HOME OR PAY DOUBLE
For the residents of Tambo, the rise or fall of the Pogos will dictate whether they get to stay or are forced by unreasonable rentals to go.
Formerly a seaside community, Tambo had for decades been left behind by the large reclamation developments of the Manila Bay area. This had kept rentals low, ideal for workers from the provinces seeking employment in Manila.
Diane's family pays only 7,000 pesos monthly for their two-storey apartment, a steal compared to rentals in other parts of the bay area that on average cost twice as much just for a single-room unit.
Alex pays 20,000 pesos a month for her canteen's rent.
A few steps from Diane's apartment is the water refilling station of Christian, 43. He says he will not be leaving at the end of the year, even though he is facing a doubling of his rent to 40,000 pesos.
In the same area, another decades-old family-run canteen has been given notice to leave by December. A new tenant has agreed to pay at least twice the rent.
Across the street,informal settlements, long ignored, are now being demolished to make way for new residential and commercial spaces. "The front of our house? Those used to be squatters. One by one, in 2018, those communities got burned down. Now there are low-rise buildings in their place, " Diane said.
The remaining Filipino residents say there is no doubt that driving these changes is the influx of Chinese workers. And, with the fate of the Pogos hanging in the balance, many say all they can do is hope and pray for understanding landlords.
"I will take it if they ask for 40,000, I will have to bear it," said Alex at the thought of her rent doubling. "We won't lose anything if we try to beg right? It would be great if he gave us a chance, and just let us stay." ■