Thailand
Get more with myNEWS
A personalised news feed of stories that matter to you
Learn more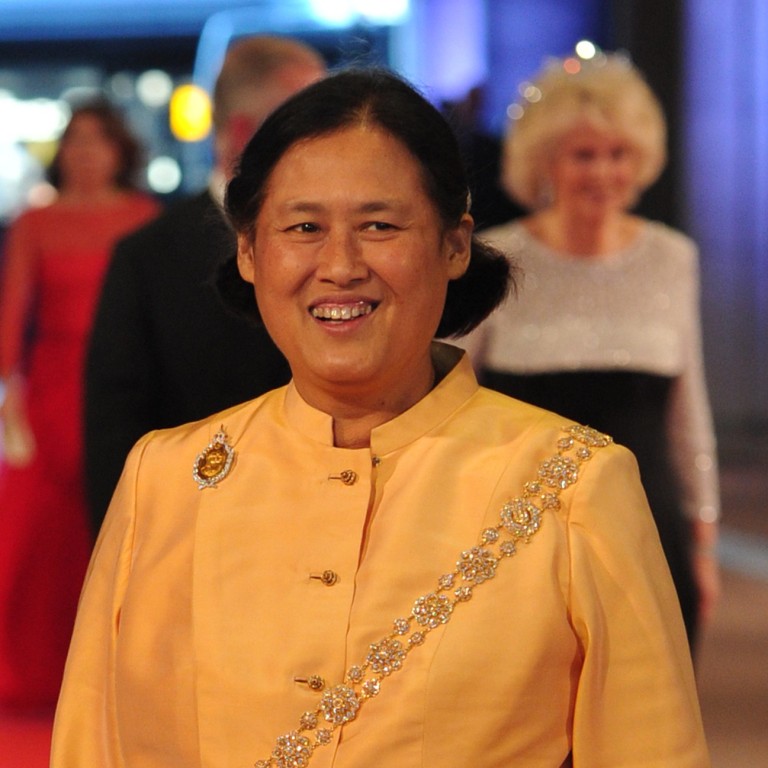 Thailand's long-time Sinophile Princess Sirindhorn to receive China's Friendship Medal
The princess' relationship with China goes back almost four decades, and experts say it has helped bolster ties between the countries
Next month, she will be one of six recipients of the medal bestowed as the People's Republic celebrates its 70th anniversary
Thailand's Princess Maha Chakri Sirindhorn's relationship with China goes back almost four decades. Over that time, her work to promote Sino-Thai relations – particularly in diplomacy and the arts – has earned her much recognition on the mainland. In 2009, the princess was voted one of the "Ten Best International Friends of China" for her contribution towards cultural exchanges and friendly ties between the two countries.
Next month, as the People's Republic of China celebrates its 70th anniversary, Princess Sirindhorn will be among the six recipients of the Friendship Medal, an award bestowed to foreigners who have made great contributions to "supporting China's socialist modernisation, promoting exchanges and cooperation between China and foreign countries and safeguarding world peace", according to Xinhua.
The other five recipients are Cuba's Raul Castro Ruz, Tanzania's Salim Ahmed Salim, Russia's Galina Kulikova, France's Jean-Pierre Raffarin and Canada's Isabel Crook.
Associate professor Sitthiphon Kruarattikan, director of the Institute of East Asian Studies at Thammasat University, said it was a joyous moment for Thais to see the princess receiving such a special honour from China.
"When China first opened to the world and during the cold war, Thailand saw the country with suspicious eyes. There was all kinds of talk about [China] being a threat to security and an ideological foe," he said.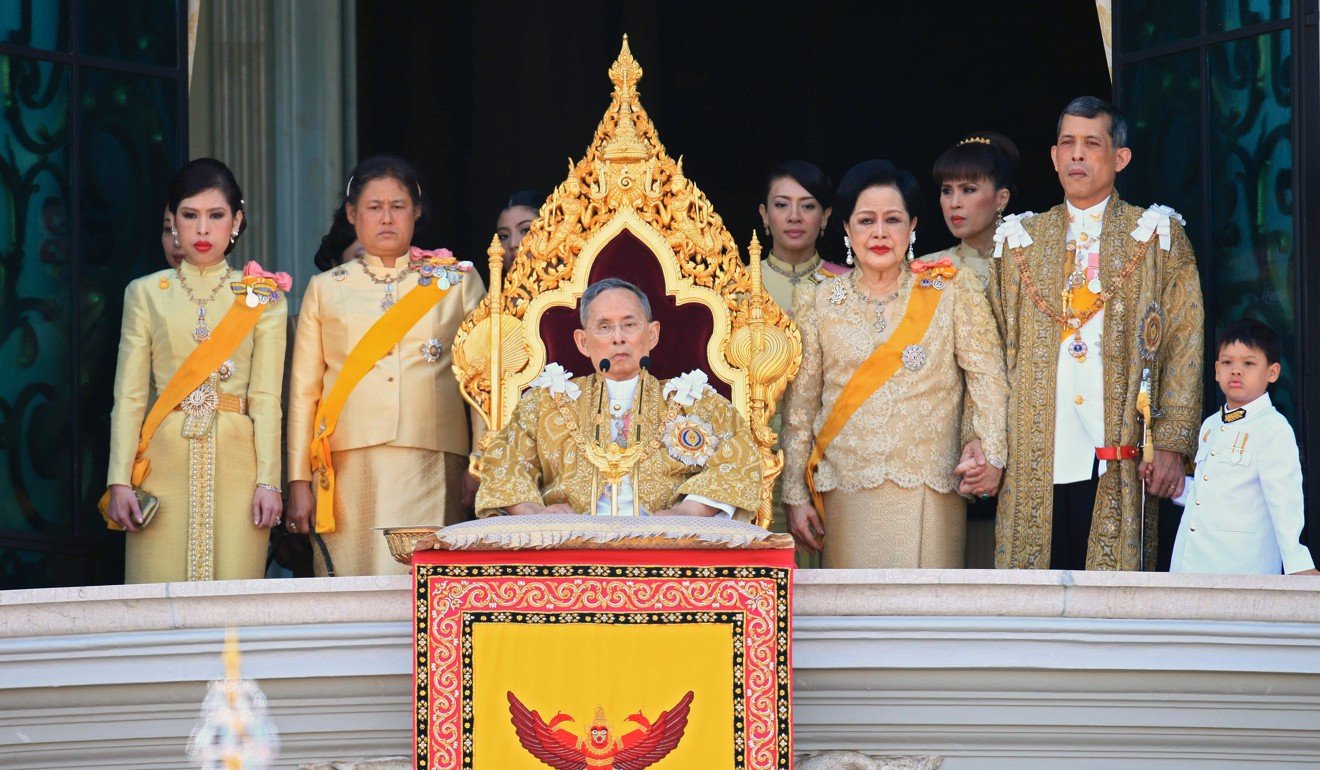 "Princess Sirindhorn is one of the first 'elites' in Thailand to visit China and it helped turn around Thai people's perception about the country … During her first visit almost forty years ago, the Princess had a chance to witness China as the market economy kicked off, at one of its most transformative periods."
In 1980, when Princess Sirindhorn first took up Mandarin lessons, Beijing was in the process of opening up to the world. Two years previously, her father – the late King Bhumibol Adulyadej – had received then paramount leader Deng Xiaoping on his state visit to Thailand, as part of a tour of Southeast Asia that also included stops in Singapore and Malaysia.
In 1981, the princess travelled to China for the first time, and met with Deng again in Beijing. This April, Princess Sirindhorn, 64, made her 48th visit to China, becoming one of the few people who have "travelled to all of China's provinces", said Thammasat University's academic on Chinese economy Aksornsri Phanishsarn.
Sitthiphon added that the princess' activities during her visits, such as keeping a journal and taking photographs, helped expand Thais' understanding of the communist state. "Through her travel journal Treading the Dragon Land, published in 1981, Thais had a chance to see a realistic portrayal of China," he said.
Since bilateral relations resumed in 1975, Thailand and China have maintained a tradition of high-level state visits, with King Bhumibol welcoming almost every top Chinese leader who visited his country.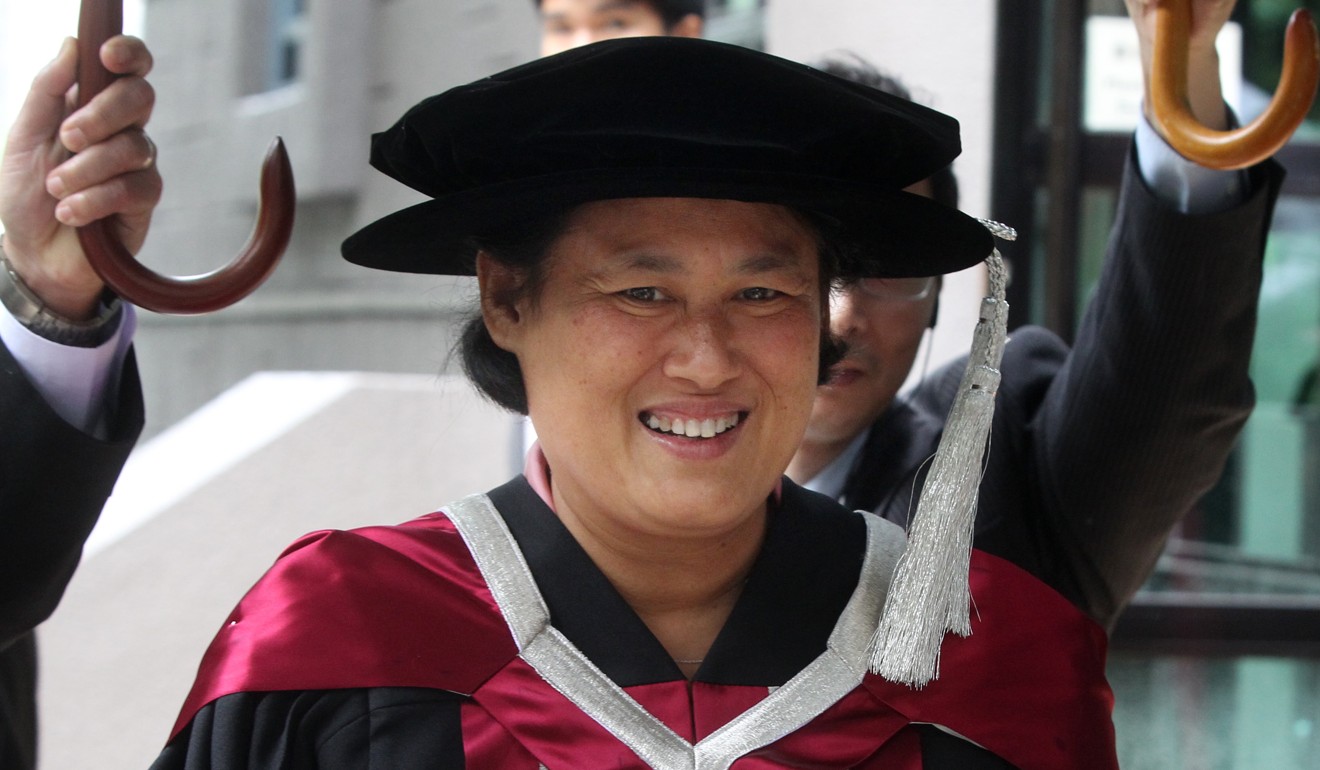 In 1999, then president Jiang Zemin paid a state visit to Thailand at the invitation of the late monarch.
In 2001, the king met Zhu Rongji, the premier at the time, in the summer palace at the seaside resort of Hua Hin. King Bhumibol also met Hu Jintao in 2000 and Xi Jinping in 2011, who were both vice-president at the time.
"What's special about Princess Sirindhorn's relationship with China is it never changes, regardless of who serves as China's leader," said Aksornsri from Thammasat University. "Thailand and China share such positive non-economic soft power relations. The two countries have never had a conflict, which is such an advantageous point."
For two decades, the princess studied Mandarin with Chinese tutors arranged by the Chinese embassy in Bangkok. In 2001, she spent a month in China doing a full-time language course at Peking University. She received a degree in history from Chulalongkorn University in 1976 and postgraduate degrees in Oriental Epigraphy (Sanskrit and Cambodian) from Silpakorn University in 1978 and in Pali and Sanskrit from Chulalongkorn University in 1980.
She has published 12 travel journals documenting her visits to China, and has translated nine Chinese contemporary and historical literary works, which "allows Thais to learn about new and old values in Chinese society", said Sitthiphon from the Institute of East Asian Studies.
"For almost 40 years, Princess Sirindhorn has laid the groundwork for Thailand and China's relations. New generations should carry on to increase people-to-people understanding between both nations," he added.
This article appeared in the South China Morning Post print edition as: Thai princess to receive China Friendship Medal