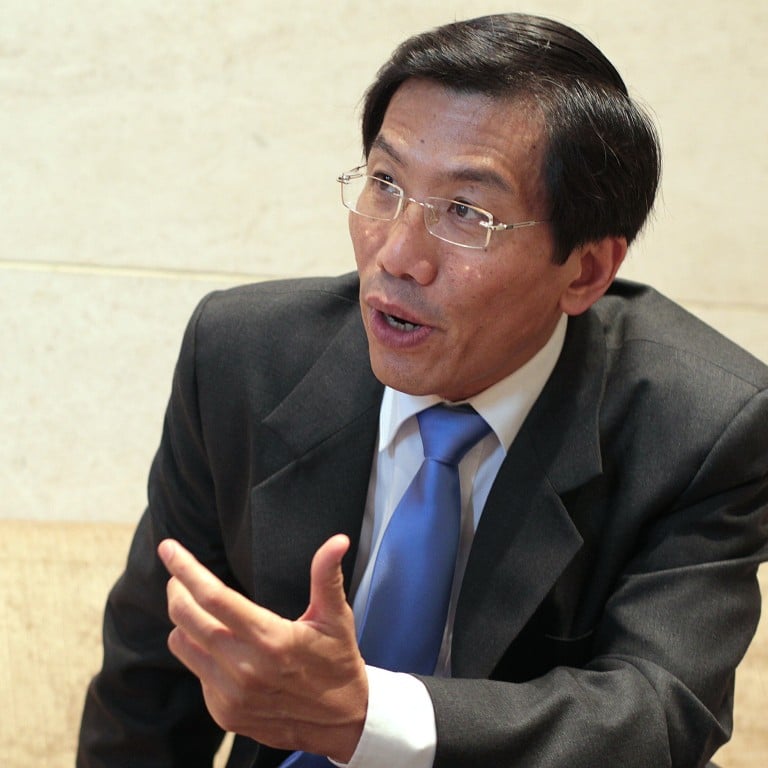 Singapore opposition politician Chee Soon Juan launches party manifesto as election chatter grows
The 39-year-old Singapore Democratic Party is aiming for a comeback after spending the last two decades out of Parliament, which is dominated by the ruling People's Action Party
Prime Minister Lee Hsien Loong recently formed a panel to review electoral boundaries, a traditional indication that a vote is imminent
As talk of an impending general election heats up in
Singapore
, the opposition Singapore Democratic Party (SDP) launched its manifesto on Saturday, with its party chief insisting that unless the city state became more free and open, it would lag behind in fostering the creativity and innovation needed to drive progress.
"Previously, people would say, 'democracy, that is a Western liberal ideal'. We're beginning to find out that without democracy, without openness, without the ability to dissent, question, challenge authority, you cannot become a creative and innovative society," Chee Soon Juan told his supporters.
"That is why you do not find the J.K Rowlings, you do not find the Steve Jobs, the Bill Gates coming from North Korea," said the former academic, who has a PhD in neuropsychology.
The 39-year-old SDP is aiming for a comeback after spending the last two decades out of parliament.
In August, it announced it would battle the ruling People's Action Party (PAP) in the same five constituencies as in the 2015 polls and has since been walking the ground there to promote its ideas to residents.
But electoral boundaries are expected to be redrawn with Prime Minister Lee Hsien Loong forming a review panel earlier this month, a traditional indication that a vote is months away.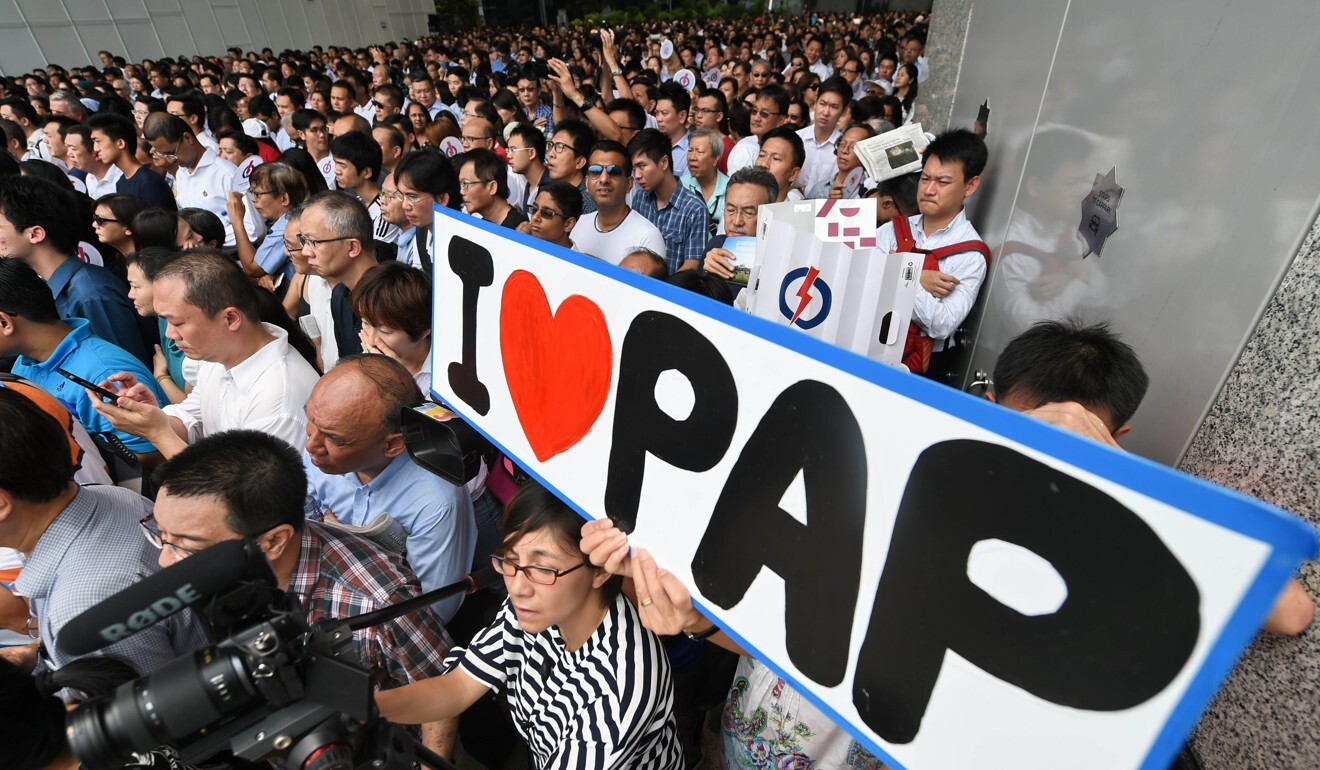 While Lee's PAP has won every general election by a comfortable margin since the country's independence, this poll comes as export-dependent Singapore faces mounting fears of a recession on the back of a global contraction in trade, largely due to the
US-China tariff war
.
Analysts like Eugene Tan of the Singapore Management University say the election – which must be held by April 2021 at the latest – is the SDP's "best chance" of securing a seat in Parliament, not least through the Non-Constituency Member of Parliament (NCMP) scheme. The scheme allows the best-performing opposition party losers to still participate in parliamentary proceedings, where they have most of the same voting rights as those who are elected.
More fundamentally, it will prove if the SDP can "rise beyond being a marginal player in Singapore's politics," added Tan, a law lecturer.
Chee, 57, has contested in five elections since entering politics in 1992 but has never won a seat. He became a bankrupt after being sued for defamation by former prime ministers
Lee Kuan Yew
and Goh Chok Tong.
The SDP leader had to sit out the 2006 and 2011 polls due to his financial status.
The self-styled firebrand waged a campaign of civil disobedience in the 1990s and 2000s to lobby for more liberal democratic rights in Singapore, and in 2001 heckled Goh at a hawker centre.
Upon returning to the political stage in 2015, Chee toned down his confrontational style of politics and instead focused on making policy suggestions on cost of living and housing issues, among other things, positioning himself more as a technocrat.
In the August 2015 election, the PAP clinched close to 70 per cent of the vote share and the SDP took 31.23 per cent of valid votes in wards it contested, failing to gain any parliamentary seats.
In the 2016 Bukit Batok by-election – called after a PAP lawmaker's shock resignation over an alleged marital affair – Chee went up against a long-time activist of the ruling party Murali Pillai and secured 38.8 per cent of the vote.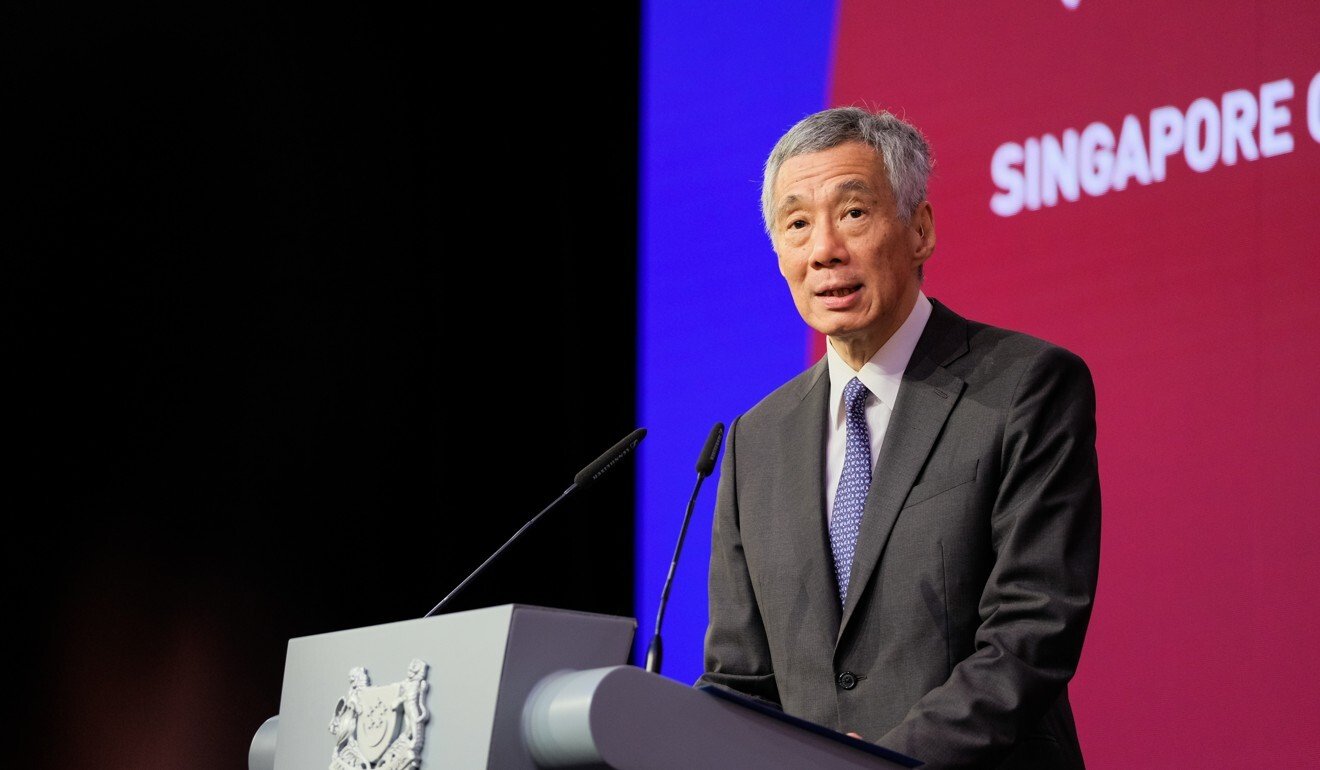 John Tan, SDP's vice-chairman, said the party had taken its 2015 defeat as "motivation to work harder and smarter". In the past year, it has held meet-and-greets at hawker centres, house visits with residents, and informal gatherings like breakfast and activities on festive occasions.
It has also stepped up its outreach on social media with snazzy animations, YouTube videos and running an "Ask Paul Anything" series, where party chairman Paul Tambyah, a professor of medicine, answers questions on hot-button topics.
SMU's Tan said the SDP's social media focus was the most "elaborate and extensive of all parties, including the PAP" and this suggested it was assiduously seeking younger voters.
But, he added, much of SDP's success would depend on whether it could demonstrate that it was "relevant" to Singapore's political landscape, especially with the incumbent PAP holding a supermajority in Parliament, and the presence of the Workers' Party (WP) and
former PAP politician Tan Cheng Bock's
Progress Singapore Party, which is seen as "PAP-lite" on the political spectrum. The PAP holds 83 of 89 elected seats in Parliament and the WP has the remaining six seats.
Dr Felix Tan, an associate lecturer in international relations at SIM Global Education, felt that SDP's glory days – in 1991 it had three elected MPs – were "long gone."
Ultimately, Singaporeans are a "pragmatic lot", who want to know if the SDP can bring to the table solutions to solve the country's social and economic challenges, he said.
Dr Felix Tan was also of the view that other SDP members who were not well known to the public should adopt a higher profile, as perceptions of Chee might not have changed.
"Although there has been much [done] by some segments of society to paint him as a normal husband and father, struggling against all odds to provide for his family as well as his supporters, there are still others who cannot see beyond the tainted character that has been part of the political narrative since the 1990s," he said.
Party members who spoke at the manifesto launch took pains to stress that they were proposing alternatives for a better future for Singapore.
Said SDP's head of media management Benjamin Pwee: "We do not believe in short-term quick fixes.
"We are here to think [about] what Singapore is going to be like … when our kids are going to get married or go to work, or when we retire or we need healthcare."
Proposals in the party's manifesto include using the Genuine Progress Indicator (GPI) to measure Singapore's economic performance so that quality of life and overall happiness of citizens would be assessed instead of just economic numbers, and for policymakers to implement a single-payer insurance scheme for healthcare, instead of the "present complicated subsidy system" with multiple payers.
Chee said that Singapore could not afford to continue in the same way it had for the past five decades since its independence but had to be "bold enough to look at a changing and changed world."
To do this, it would need a team that could take the country forward and not just one comprising "a few select individuals within the ruling party," he said.
This article appeared in the South China Morning Post print edition as: Opposition figure calls for greater freedoms