Macau
Get more with myNEWS
A personalised news feed of stories that matter to you
Learn more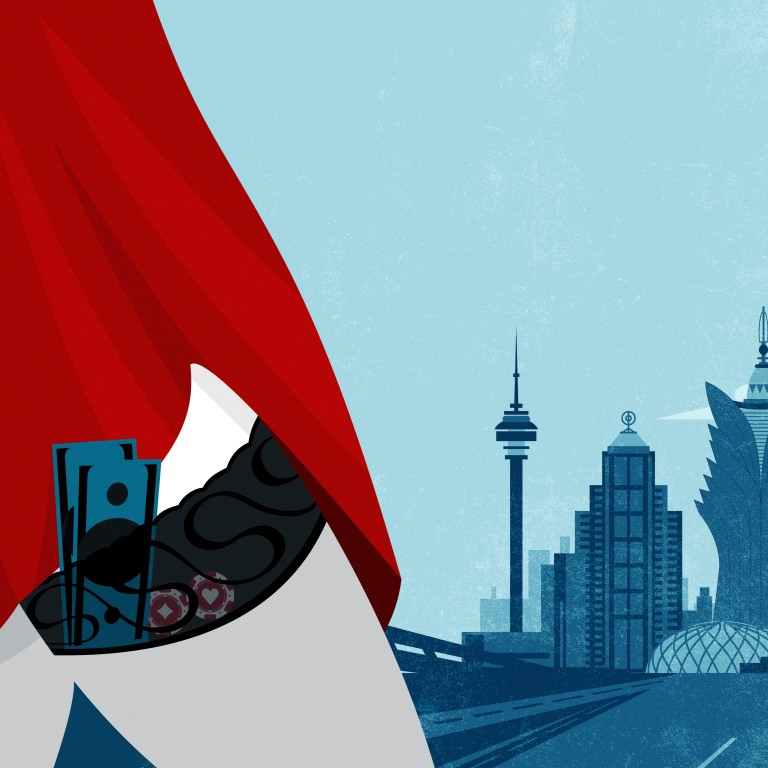 Sex for sale: what happened to Macau casinos' new family-friendly image?
After a high-profile vice crackdown, Macau was supposed to clean up its act, switching its focus from hardcore gambling towards family-friendly fun
But This Week in Asia finds prostitution rackets operating in some of its most famous locations, suggesting that much is still rotten in this freewheeling city
Just weeks after a major US State Department report criticised Macau for failing to meet "minimum standards" in the battle against human trafficking, an investigation by This Week in Asia has uncovered prostitution rackets operating in properties owned by some of the city's biggest casinos.
While hundreds of girls are lured to the freewheeling casino hub on the southwestern coast of mainland China with the promise of jobs as models or waitresses, many find on arrival that their new jobs are little more than fronts for sex work that takes place behind the curtained veneer of glitzy nightclubs.
Individual prostitution is legal in Macau and is a well-documented sideshow to its gaming industry, but the law forbids both organising and profiting from the sex trade – offences that, in theory at least, carry penalties of up to eight years in jail.
In what appears to be a clear contradiction of this law, This Week in Asia found through an investigation – of publicly available company ownership documents and interviews with law enforcement and gaming industry sources, and site visits to eight of the hundreds of nightclubs across the city – that prostitution rackets are still operating in the only city in China where casino gambling is legal. This despite one of the most high-profile crackdowns three years ago when a prostitution racket was uncovered at the Hotel Lisboa.
Since a 2014 speech by Chinese President Xi Jinping on the 15th anniversary of Macau's return to Chinese rule called on Macau to clean up its act, the enclave has turned its attention away from hardcore gambling and towards a more family-friendly image.
But inside two nightclubs, for example – Endearing at the Galaxy Casino and Wang Fu in Galaxy's Star World Hotel – staff were brokering agreements under which customers were asked to pay up to HK$6,800 (US$867) to take a nightclub worker out for sex. Similar activities were found to be taking place at two nightclubs owned and operated by the Hong Kong stock exchange-listed Emperor Entertainment Group.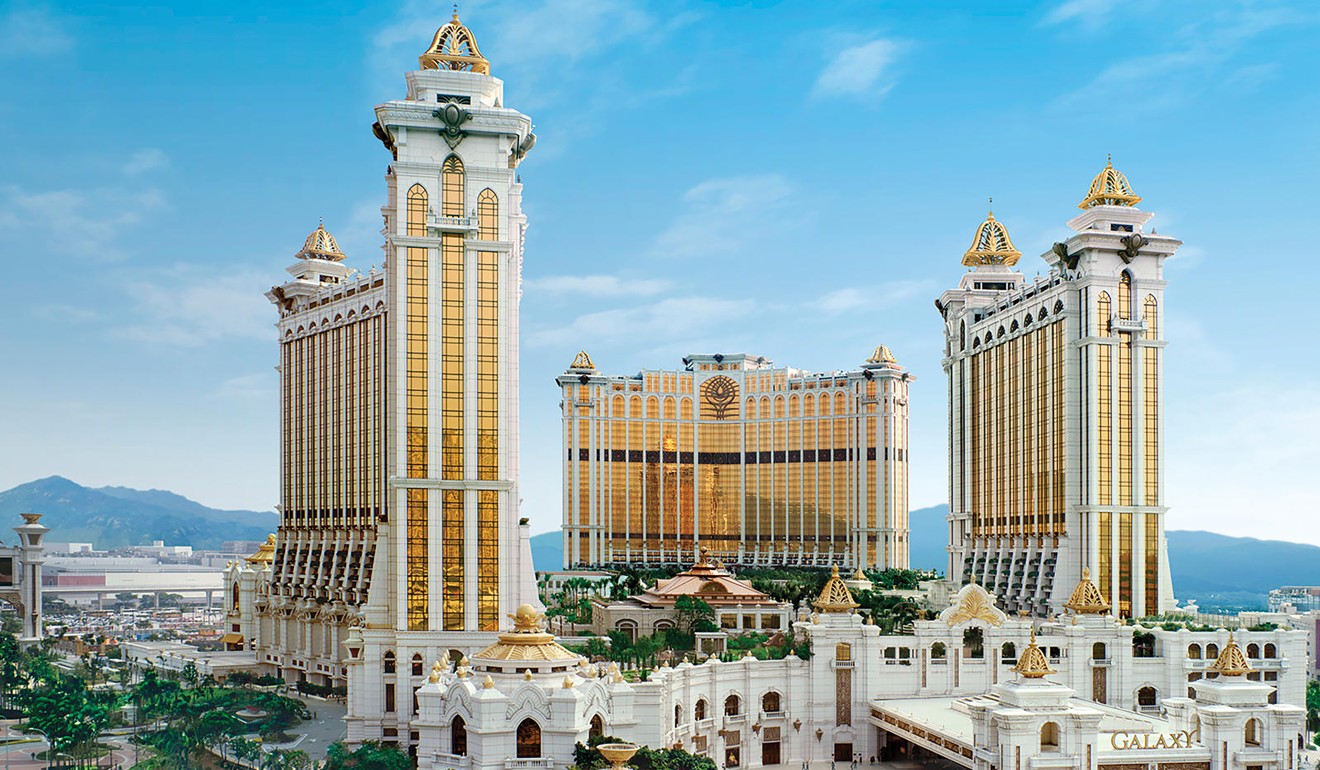 The investigation comes at a crucial time for the gaming industry in the former Portuguese enclave, which marks the 20th anniversary of its return to Chinese rule in December, as casino concession holders wait to see whether their licences will be renewed or revoked when they run out next year.
Properties operated by one of those concession holders – Galaxy Entertainment Group – are home to nightclubs in which dozens of women, ostensibly employed to sing karaoke with customers, sell sex in hotel rooms come closing time. One such operation has been running in apparent plain sight inside one of Macau's biggest and most reputable casino resorts, the sprawling Galaxy Casino, which opened in 2011 just off the Cotai Strip, the city's equivalent of Las Vegas.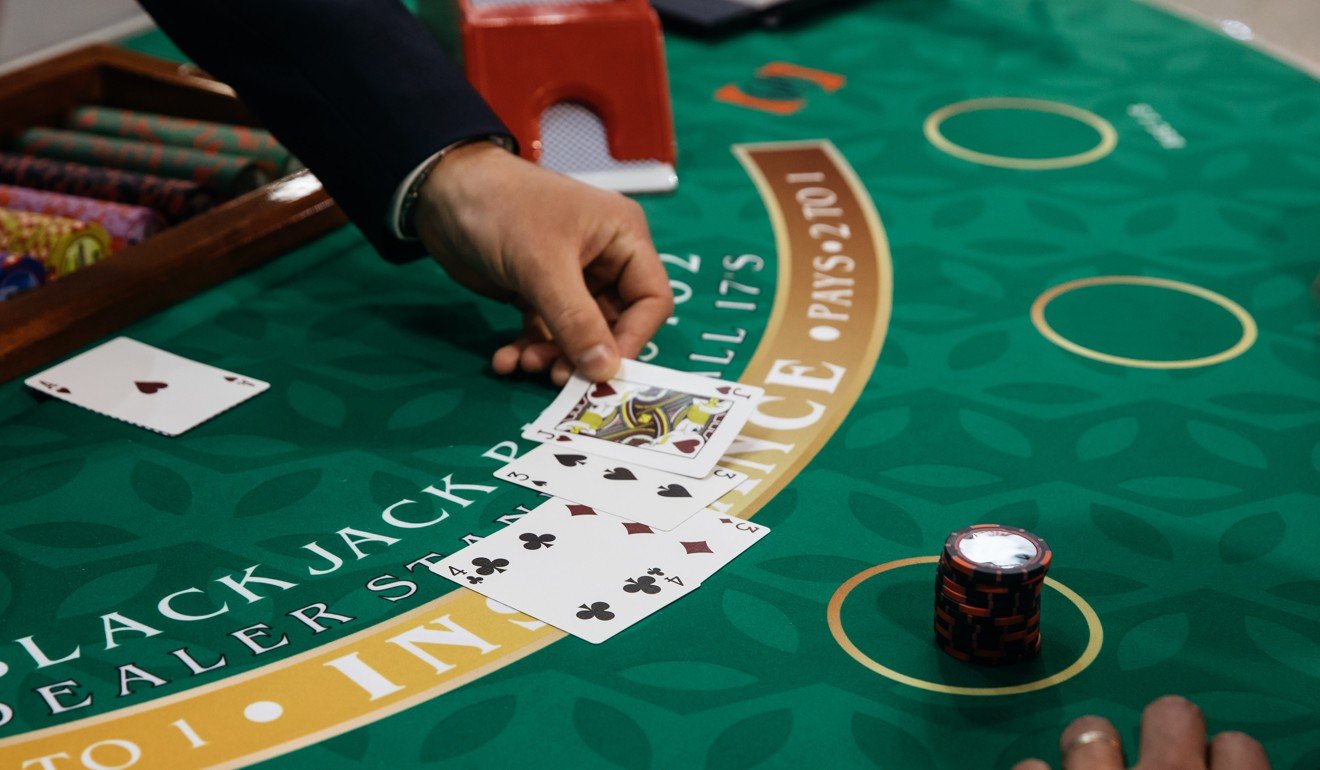 It centres on Endearing, a discreet nightclub on the mezzanine floor of the Galaxy Casino which operates seven nights a week, from 8pm to 4am.
On its official website, Endearing describes itself as a place where "good friends gather together and have a good time".
The website also says: "Located on the M floor of Galaxy Macau, the clubhouse is well-equipped with luxurious design and entertainment facilities. It offers high-end champagne and fine wines. It is best to hold a private party and has 18 comfortable and spacious VIP rooms."
This Week in Asia found that most of the women working at the club come from economically impoverished provinces of mainland China where they are recruited via online advertising campaigns. Others are recruited from places including Vietnam, Russia and Taiwan.
They are recruited through online advertisements on websites such as the "Free Midnight Recruitment Network", which targets young women in Chinese provinces such as Hubei, Yunnan, Inner Mongolia, Xinjiang and Sichuan. One advert for a "nightclub singer and model" promises jobseekers that they will make money "if they dare". It says: "Macau hotels will not lack guests. Here you just follow our training to do things and you can make money. This is Macau, nothing is impossible. As long as you dare to try, I will take you to make money."
This Week in Asia spoke to numerous women working in the nightclubs who had come from provinces across China, who said they had "learned very quickly" that part of the job was to "go out with" customers and provide sexual services.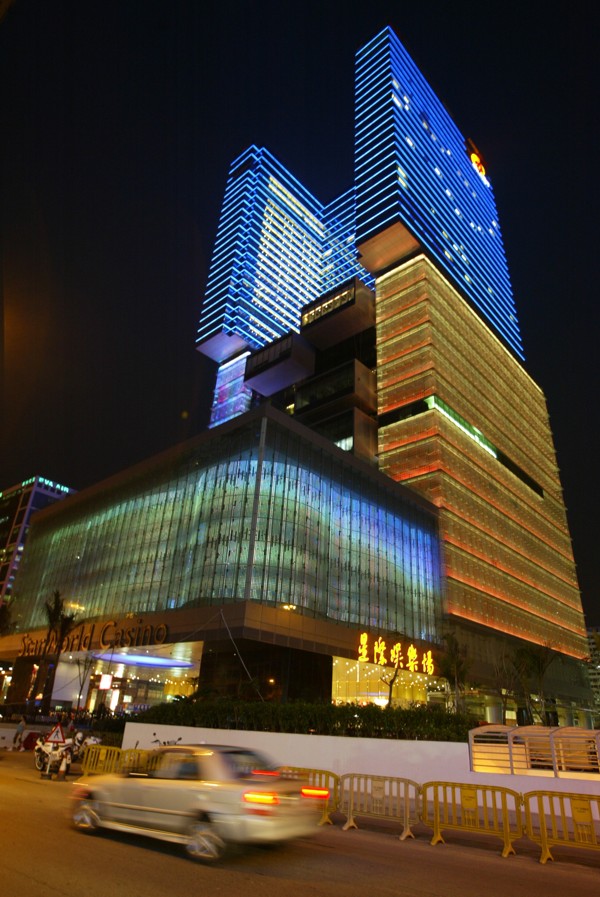 Undercover visits to the Endearing nightclub and Wang Fu in Galaxy's Star World Hotel property saw a "mamasan" leading groups of women into the karaoke room. The women stood in the middle of the room and, one by one, greeted the guests, giving their name and the province in mainland China they came from. If the guests showed little interest, the mamasan would usher in another batch of women.
In conversations recorded by a This Week in Asia undercover reporter, mamasans detailed prices which customers were required to pay to "take the girl out for sex", clearly showing that the agreements took place inside the club and were brokered by staff employed by the club – in contradiction of the law.
In the Endearing nightclub, guests were quoted prices of between HK$3,800 and HK$6,800 to take a woman out for sex.
In one exchange, a mamasan explained that the price varied depending on the "quality of the girl". The less expensive women were referred to by the mamasan as "normal plates" and the more expensive as "super models".
The mamasan said: "If you take a normal plate girl out to have sex in a hotel room for short hours [three hours], the price is HK$3,800. If you want her for long hours [six hours] the price is HK$4,800. For a 'super model' the price to take her out for short hours sex is HK$4,800 and for long hours it is HK$6,800."
Women interviewed by This Week in Asia said they were controlled and monitored by the mamasans and nightclub staff, but were reluctant to detail the specific nature of that "control" while inside the club.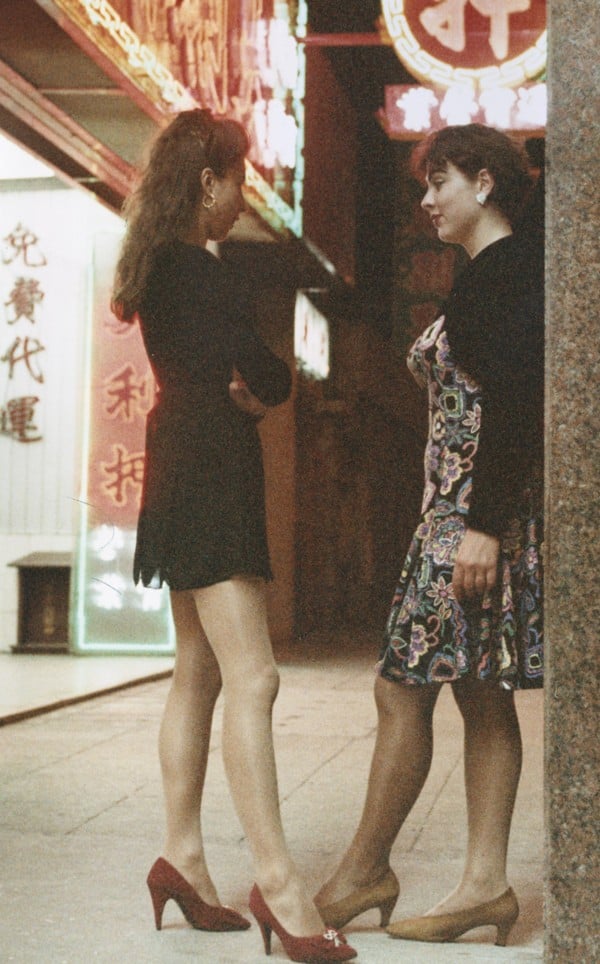 However, one said: "Sometimes we are forced to sit and drink with bad guests until 5am. On one night after drinking with a guest who was known to be a jerk with a history of hitting and slapping girls, I was forced to drink until 5am and then told to go to a hotel room for sex with him – and drink more – until 10am.
"When the mamasan saw I was not happy and did not want to go, she told me, 'if you don't do it, don't bother coming back for work tomorrow'."
Another woman, aged 23, said that while she did not like aspects of her work – such as having to drink alcohol – the money was good and had helped her to buy a house in her home province of Hubei for 1,350,000 yuan (US$190,000). She said some of her "sisters" had met "some very bad guests" who had beaten them.
"I had a bad guest before, the mamasan told me I had to go to the hotel room for sex. While in the hotel room I was made to drink a lot as well as have sex. If I had not agreed? Well, I don't like to think about that. When I got home I felt sick, so I missed a day's salary," she said.
She said the guest was infamous for mistreating the women. "Every time he comes to the nightclub no girl wants to do business with him. But the mamasan said 'if you don't do business tonight, you don't need to come to work'. So all the girls are forced to do business with him."
The investigation found similar activities taking place at two nightclubs owned and operated by the Hong Kong stock exchange-listed Emperor Entertainment Group.
Women at the Grand Deluxe club in Macau's Grand Emperor Hotel and at Club 9 inside L'Arc Hotel said they too had been recruited through online advertisements for singers and models but ended up selling themselves for sex.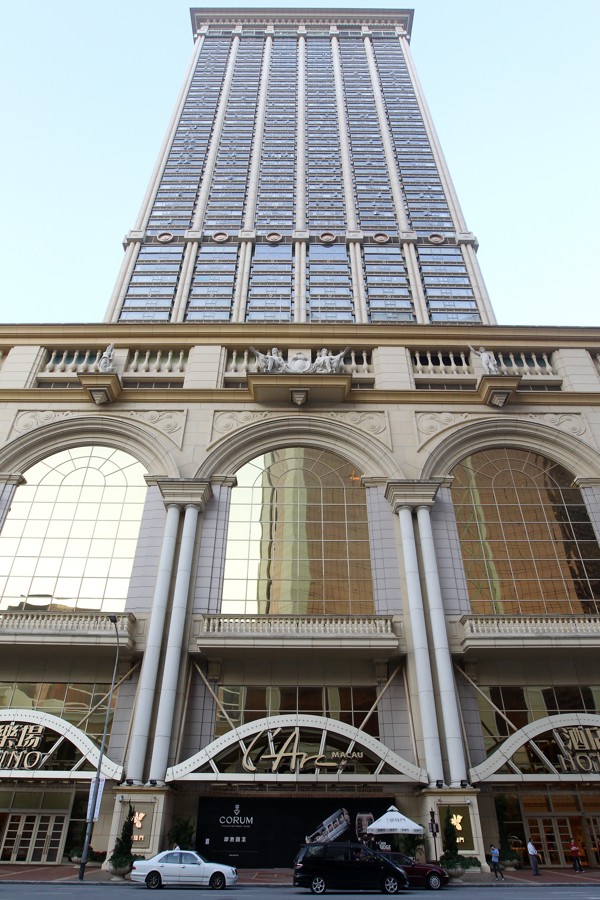 A veteran serving law enforcement officer in Macau acknowledged that there was "money to be made" by the women involved, but that even so they were clearly being exploited.
"Separate individual cash payments between the girls and customers may well take place once the girl is taken out for sex, and there is money to be made by the girls that they could never hope to make in their poverty-stricken home provinces and countries," he said.
"A cynic may argue that they know what they are getting into and do so with their eyes wide open. But these girls are clearly vulnerable economically and once they get here are strictly controlled and monitored by mamasans with connections to the underworld.
"It is also known that the management of the nightclubs where they work take a significant cut of the fee customers are charged to take the girls out for sex. This is a crime in Macau but often – apart from the occasional sweep to expel illegal workers to make it look like something is being done – an official blind eye is turned to what is actually going on."
Ownership and shareholding documents, backed up by information provided by law enforcement sources, suggest organised crime figures are involved in the racket.
Law enforcement sources said a shareholder in the Wang Fu nightclub in Galaxy's Star World Hotel is Sek Kei Leong. In 1999 Sek was convicted in a Macau court of "participating in organised crime" and jailed for six and a half years. He is also understood to be an associate of notorious 14K triad boss "Broken Tooth" Wan Kuok Koi.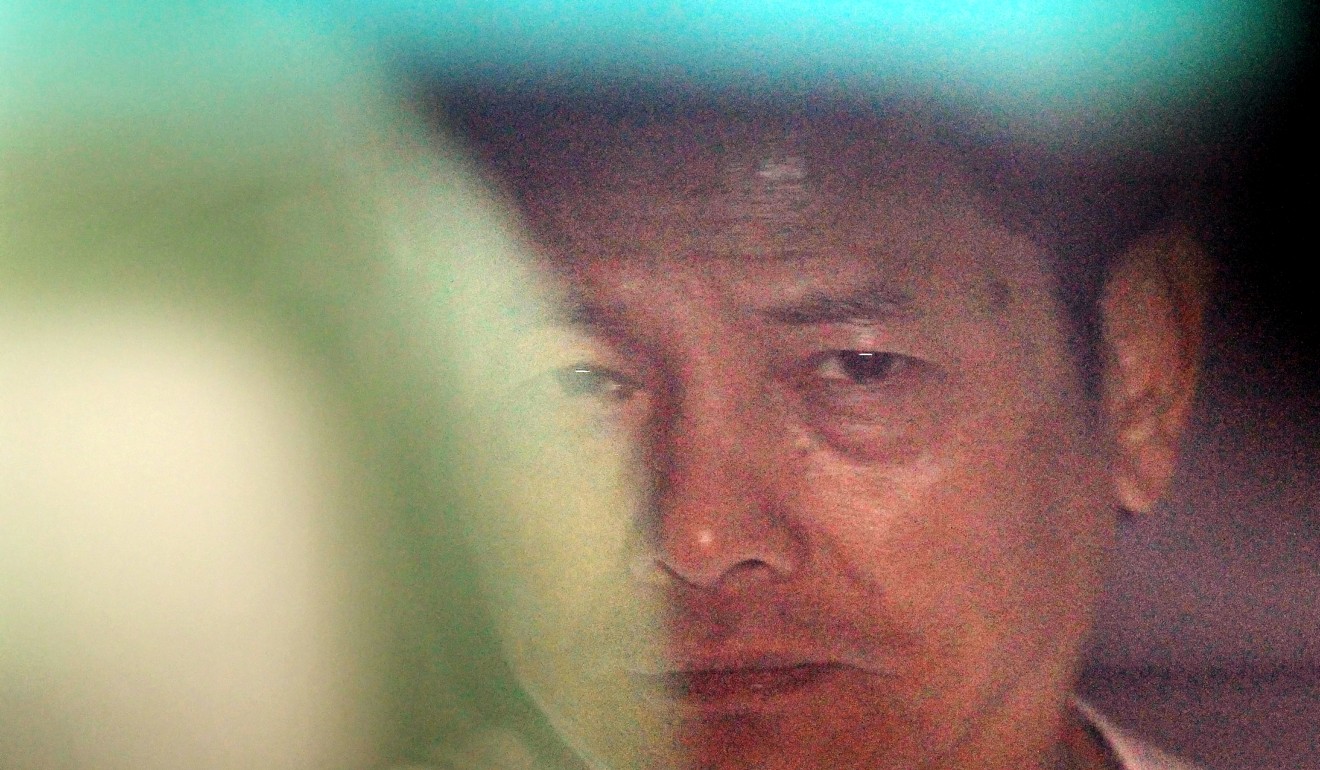 'DEEPLY DISTURBING'
When presented with details of the activities taking place inside their properties, a spokesman for Galaxy Entertainment Group said the company was "deeply disturbed" by the findings of the investigation.
"We wish to clarify that Galaxy Entertainment Group is not the owner nor operator of the nightclubs. Both nightclubs are owned and operated by third parties who lease the premises located in Galaxy Macau and Star World Hotel respectively.
"Nevertheless, we are deeply disturbed by the allegations since all retailers at our properties are expected to conduct their business in a reputable manner and in compliance with the laws and regulations in Macau.
"Furthermore, under the terms and conditions on which the premises are leased to our retailers, they are required to ensure the legality of their business operations at the leased premises and are prohibited from engaging in any illegal, immoral or improper activities on the premises.
"In this regard, our retail management team also conducts regular inspections of the leased premises to ensure due compliance by retailers and we have not hitherto received any reports or complaints regarding illegal sex trafficking activities taking place in the nightclubs. Any further enquiries should therefore be directed to the nightclubs' operators.
"We have to reiterate that Galaxy Entertainment Group has and will strictly abide by the laws and regulations in Macau at all times and we expect the retailers on our properties to do the same," the spokesman said.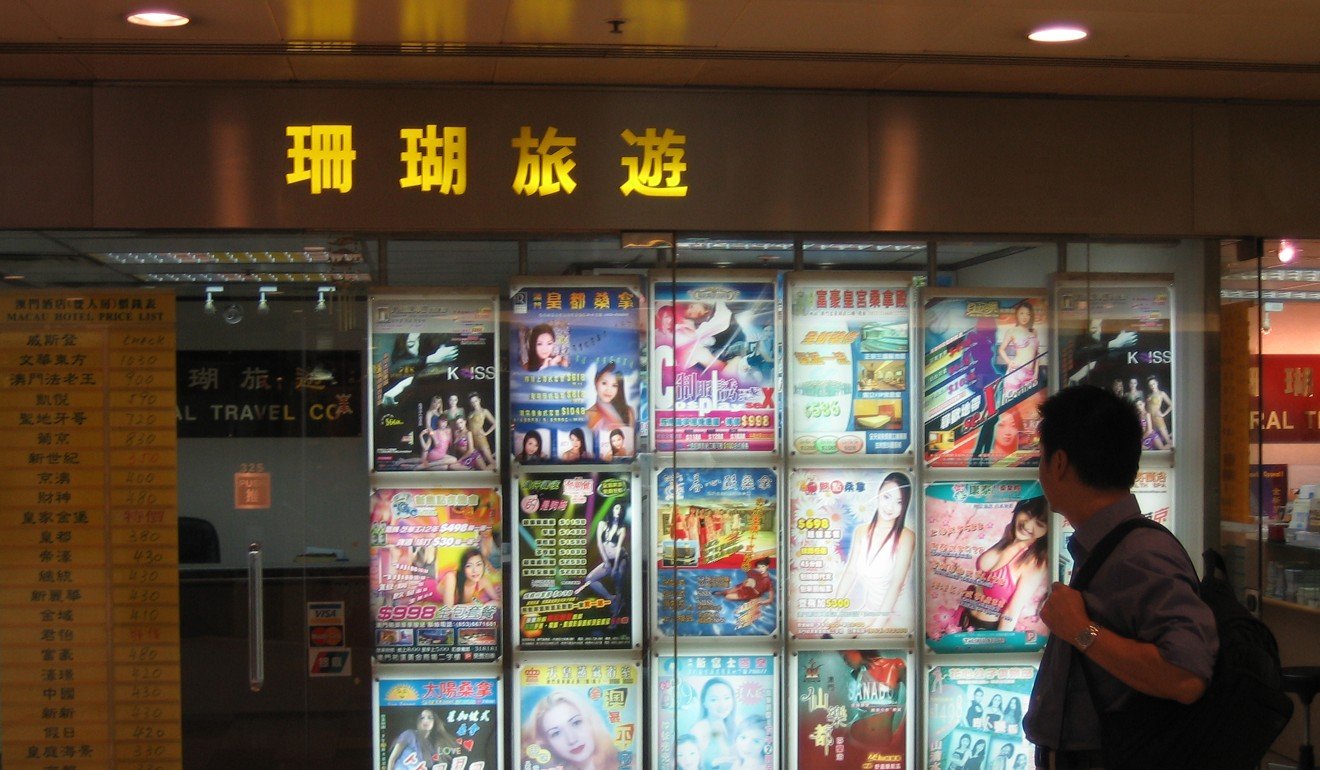 A spokesman for the Emperor Entertainment Group said: "Grand Deluxe is only one of the tenants of our leased-out properties. We are not related to the owner or operator of Grand Deluxe and we are not aware of any of the activities you allege."
Attempts to contact the operators of the nightclubs were unsuccessful.
The investigation comes less than three months after the US Department of State published its 2019 Trafficking in Persons Report on Macau in which it said Macau was not fully meeting "the minimum standards for the elimination of trafficking", though it acknowledged it was "making significant efforts".
According to the state department report, traffickers "exploit victims in massage parlours, illegal brothels, apartments, and houses where they are closely monitored, threatened with violence, forced to work long hours, and have their identity documents confiscated".
This Week in Asia's investigation found no direct evidence of travel documents being confiscated but almost all the women interviewed said that while they were in Macau – many of them on rolling seven-day work permits – they lived in cramped conditions in properties known to and visited by mamasans from the clubs in which they worked.
This Week in Asia sent questions to the Macau government, but has not yet received a response. The government had previously responded to the criticisms of the US State Department by saying it "has persisted, with great determination, in the fight against human trafficking".
However, the Macau authorities investigated just three suspected sex trafficking cases in 2017. In one, the term used was "recourse to prostitution" and there was no prosecution under the trafficking laws.
According to data provided to the Tribuna de Macau newspaper by the Social Welfare Bureau, two victims' details were entered into its trafficking database in 2017 and just one in the first quarter of last year. Each of these was Chinese and "all were minors and victims of sex trafficking". The youngest was 13 years old.
Matt Friedman, CEO of the Mekong Club, a Hong Kong-based organisation which works to engage the private sector in the battle against modern-day slavery, said: "Throughout Asia, well-organised criminal syndicates have been involved in setting up and maintaining sex trafficking rings that recruit and exploit young women.
"This has been going on for decades. They take advantage of the hopes and dreams of vulnerable girls who have aspirations of a better life. Many of the victims … end up broken and devastated from the violence and trauma associated with this process.
"Because of the vast amount of money changing hands in Macau, this location is ripe for this kind of crime. As more and more insight into this problem is revealed, the Macau government has an opportunity to expand its efforts to further tackle the problem.
"With a government that already has a plan of action in place, a supportive civil society and a committee aimed at addressing human trafficking, expanding these efforts would serve to address this criminal issue." ■