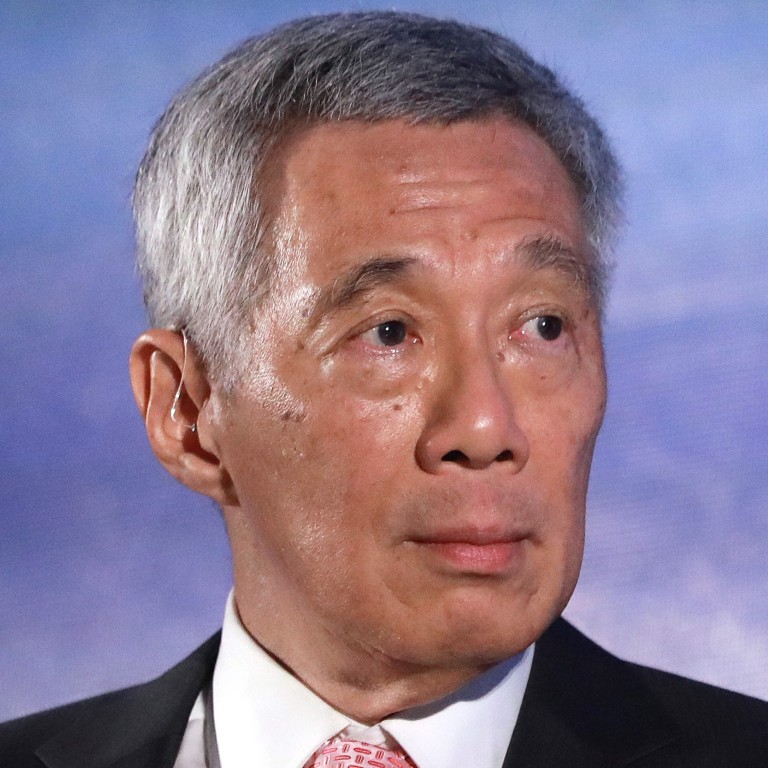 Hong Kong protesters' five demands meant to 'humiliate' government, won't solve city's issues: Singapore PM
Speaking at Forbes Global CEO Conference, Lee Hsien Loong says he finds it hard to imagine that 'one country, two systems' will last until 2047
Singapore unlikely to benefit from unrest in Hong Kong, Lee adds as he addresses US-China trade war and country's coming elections
The five main demands of Hong Kong's
anti-government protesters
are intended to "humiliate" the city's administration, and acceding to them is unlikely to solve the deep-seated issues linked to "one country, two systems",
Singapore's
Prime Minister Lee Hsien Loong said on Wednesday.
The Lion City's leader said if Hong Kong did not work within its mini-constitution, the Basic Law, it would be "very difficult to imagine" that the unique governance model in place since the city's return to Chinese rule in 1997 could last until 2047, when the system is meant to expire.
He said the model "can be made to work [but] it is not easy."
Speaking during a dialogue at the Forbes Global CEO Conference, Lee also stressed that Singapore was unlikely to benefit from Hong Kong's woes because it depended heavily on investors having confidence in the entire region.
The comments were the Singaporean leader's most extensive yet on the protests that have engulfed Hong Kong for 19 straight weeks.
"I don't see any easy way forward because the demonstrators, they say they have five major demands, and not one can be compromised," the 67-year-old leader said in response to questions about Hong Kong from Steve Forbes, the chairman and editor-in-chief of Forbes Media.
The protesters are seeking an inquiry into alleged police brutality during the protests; withdrawal of a controversial extradition bill; full amnesty for all those arrested during the protests; the retraction of the classification of protesters as "rioters"; and the implementation of full universal suffrage in the semi-autonomous Chinese city.
"But those are not demands which are meant to be a programme to solve Hong Kong's problems," Lee said. "Those are demands which are intended to humiliate and bring down the government."
Lee said it was likely that some protesters did not know what their end game was, but were nonetheless demonstrating to express their unhappiness.
He said: "And that is a most unfortunate state to be in. You have got to be able to move beyond that, and to take steps which will not overcome all of the problems at once, but [will] progressively tackle the issues that are bugging Hongkongers."
During the hour-long dialogue, Lee spent a considerable amount of time addressing the Hong Kong protests, and also touched on a range of other issues including the trade war and geopolitical stand-off between the
United States and China
, as well as Singapore's impending general election.
Lee described Wednesday's events in Hong Kong – which saw Lam heckled by pro-democracy lawmakers in the Legislative Council, forcing her to deliver her address via video link – as "very sad for Hong Kong".
There was no upside for Singapore from the protests, the prime minister added, because the trade-reliant island nation thrived only when other countries were prospering and doing business with it.
"It's just the confidence in the region, so that investors can come and not think that [they are] in a dangerous part of the world," Lee said.
He said the "one country, two systems" model was a key cause of unhappiness for Hong Kong and the government in Beijing.
The system requires China to think not only of "one country" but also pay heed to the "two systems", Lee said, and in Hong Kong's case, the city's residents need to think of themselves as part of one country.
Both sides needed to exercise "wisdom and restraint", Lee said, adding that Hong Kong also had "issues of governance".
The question of universal suffrage – giving the people of Hong Kong free choice to pick their chief executive – was "something which needs to be dealt with".
Lee added, however, that there was no simple solution, as Hong Kong exists as a special administrative region (SAR) – not a country – and that it has to "live and work within" that framework.
If the city's Basic Law was not made to work, Lee said it would be "very difficult to imagine that one country, two systems can continue for another [28 years] until 2047".
The city's deep rooted social issues such as its infamous housing crunch required political courage from its leaders, Lee said.
"So far, the SAR government has gone for conservative approaches and problems have not really significantly improved."
Even though solutions could be advanced, this would take time, and it was necessary for "temperatures to come down", the prime minister said.
During the dialogue, Lee also spoke about the
Singapore economy
, which has been reeling as a result of the trade war between the world's two largest economies.
He said: "Our growth rate has come down. This year, we will be well under 1 per cent. If we are lucky, we should be above zero."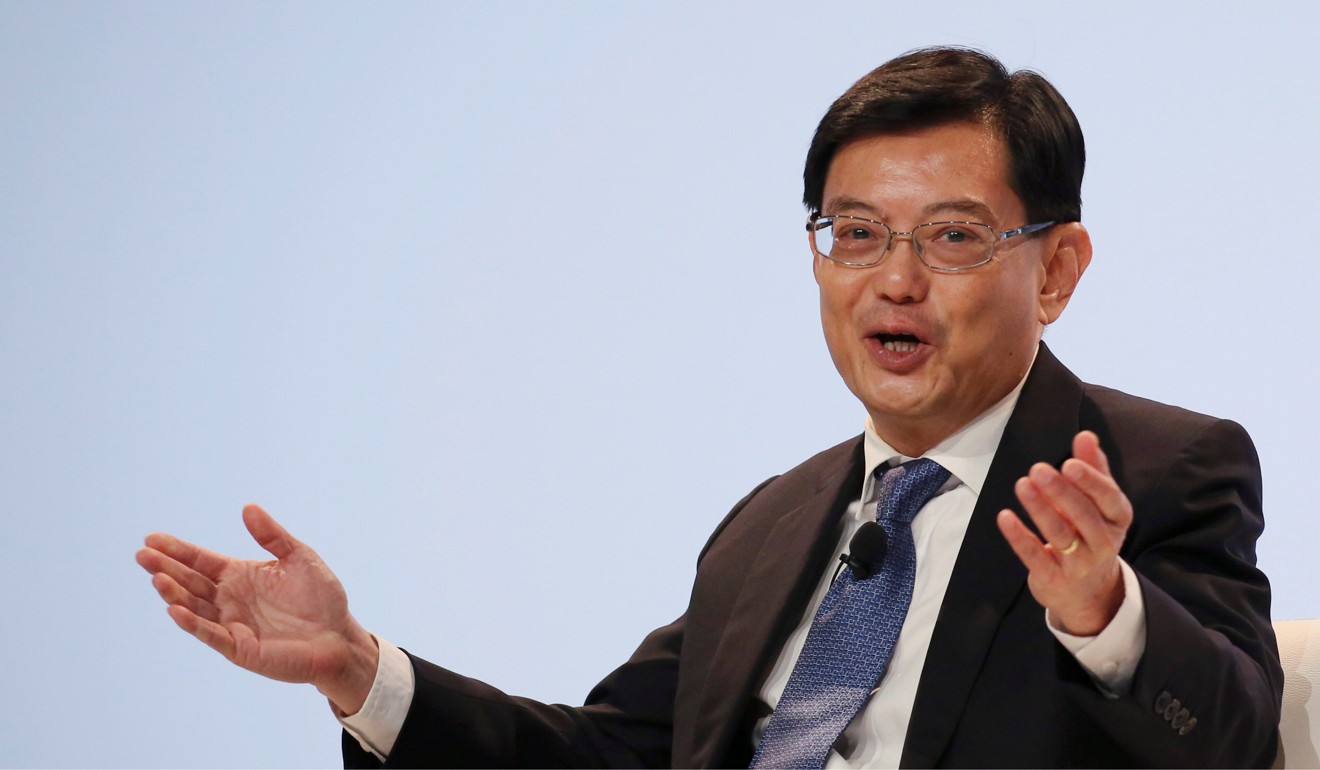 Flash data for the third quarter released this week showed the city state's economy – a regional bellwether – grew 0.6 per cent compared to the last three months, beating earlier expectations of a contraction.
A former finance minister, Lee also addressed the strain in US-China ties that stretches beyond trade issues.
The trade war has "hardened" attitudes among Americans and the Chinese, Lee said, adding that it was not just US President Donald Trump or his Republican allies who had hawkish views about China, but a "whole layer of [the] establishment" that now feels that Beijing has done "bad things" such as cyber theft and unfair trade.
China, too, had hardened itself in response to this stance from Washington, Lee said.
"Since the last few decades, you will find it very difficult to find somebody in America who speaks up and says we should not demonise China."
He said things could change if everyone concerned kept an "open mind".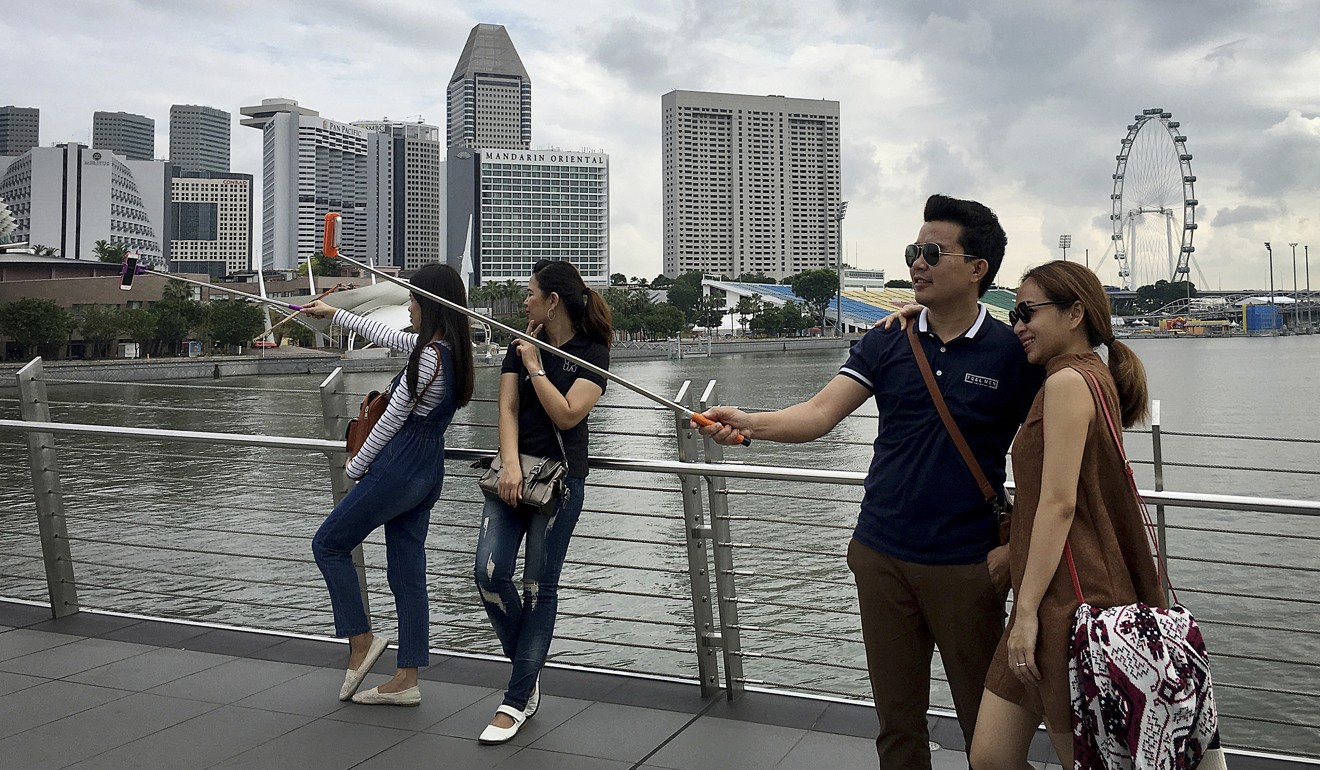 Lee, who became prime minister in 2004, also addressed a question on his succession plan. He has said he will step down and hand over the leadership role to his named successor, Deputy Prime Minister Heng Swee Keat, some time after the next general elections, which he must call by April 2021.
Speculation is mounting that Lee will call a snap vote in months.
Still tight-lipped on when he will call the vote, Lee said it was important to have "an orderly political succession".
He quipped that the election could be called any time in the next 18 months – around the same time period before his government term ends.
"Time waits for no man … Every year, you are one year older. And as one year more, one year less in which you have time to prepare somebody to take over from you," Lee said.
"After the next general election, I hope, within a not too long time, I'll be able to hand over."
The premier also addressed domestic policies that he has sought to influence in his 15 years as premier – the country's stance on immigration, and its lagging birth rate.
"It is a big challenge for any country, especially so for one with a small population," he said.
He said the government was continuing to encourage couples to get married and become parents while also keeping open its doors to migrants at levels that will "not be too enormous and not overpower us".