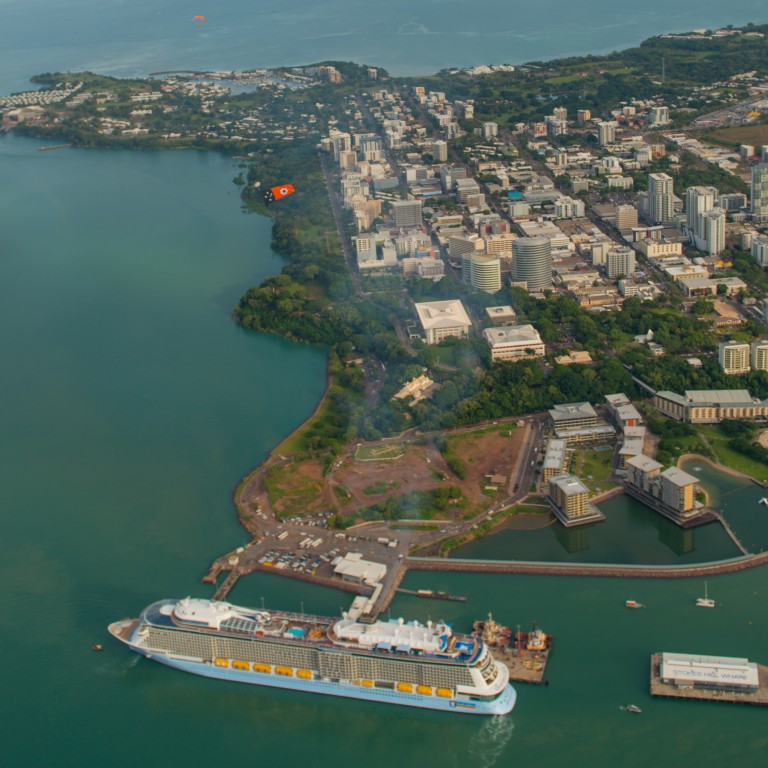 As Australia frets about Chinese influence, local officials tout Belt and Road Initiative
The country's isolated Northern Territory, long dependent on Asian neighbours for prosperity, is now laying out the welcome mat for Beijing's global trade strategy
But local governments keen on working with China are at odds with security concerns held by federal officials
When Victoria's Premier Daniel Andrews announced the agenda for his sixth visit to
China
this week, the leader of the Australian state did not hesitate to mention Beijing's
Belt and Road Initiative
.
Chinese President
Xi Jinping
's US$1 trillion infrastructure drive would be the focus of "high-level discussions", his office said ahead of the two-day trip that began on Tuesday, building on an earlier memorandum of understanding to cooperate on the plan.
A week prior at a reception to mark the
70th anniversary of the founding of communist China
, Northern Territory chief minister Michael Gunner touted the belt and road programme, which seeks to restore ancient trading routes through investment in roads, bridges, ports and railways, as an economic opportunity for
Australia
's isolated and arid northern region.
As an example of "an Australian government win and a Chinese government win", Gunner pointed to a A$500 million (US$343 million) deal signed in 2015 under which a Chinese company was given a 99-year lease to Port Darwin.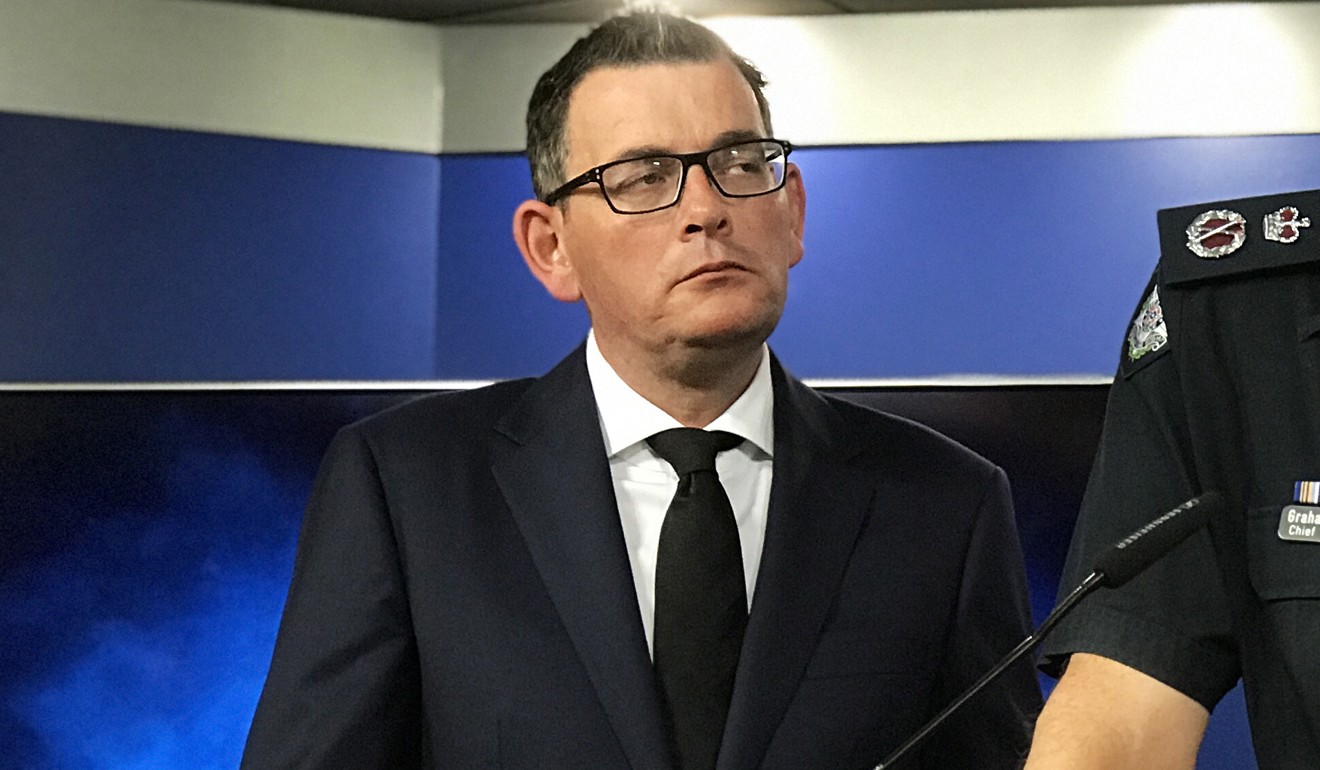 While Australia's federal government has cast a critical eye on Chinese investment – declining to sign on to the Belt and Road Initiative and blocking Chinese bids for involvement in the country's
5G
and electricity networks – some individual states and territories are laying out the welcome mat, shrugging off concerns among national policymakers about Beijing's strategic ambitions.
"This is in large part because the state and territory governments have a very strong focus on economic questions with little focus on questions of security or strategy, whereas Canberra's approach to China has become very heavily influenced by security agencies," said Nick Bisley, a professor of international relations at La Trobe University in Melbourne.
In April, Andrews, who has touted his state's memorandum of understanding as an opportunity for "more trade and more Victorian jobs and an even stronger relationship with China", attended the belt and road forum in Beijing – the only Australian political leader to do so. Victoria, Australia's second-most populous state, sent A$10 billion of exports to China last year, more than to any other country, and received one quarter of all China's investment in Australia.
"As they say, you shouldn't come between a state premier and a pot of money," said Pradeep Taneja, a lecturer in Chinese politics and international relations at the University of Melbourne. "Daniel Andrews wants to attract investment from China – whether it comes under the guise of the Belt and Road Initiative or some other banner is not important to him."
The Northern Territory, Australia's least populated state or territory, with 250,000 residents spread out across an area six times the size of the
United Kingdom
, has similarly departed from national policy on the belt and road programme.
In July last year, Darwin hosted the One Belt One Road in Australia Conference, the first event of its kind, designed to bring together Chinese and Australian investors to explore opportunities for development.
"The Northern Territory welcomes – and is better because of – Chinese investment," Gunner told the conference, which was attended by Chinese Ambassador Cheng Jingye and top officials from the China Council for the Promotion of International Trade and the Silk Road Chamber of International Commerce.
China was the Northern Territory's second-biggest export market in the 2018-2019 financial year, sending goods worth A$2.6 billion.
Heng Wang, co-director of the Herbert Smith Freehills China International Business and Economic Law Centre at the University of New South Wales in Sydney, said the region saw potential benefits in terms of tourism and transport while Beijing saw an opportunity to "strengthen the connectivity and further expand the Belt and Road Initiative to a part of an advanced economy. The initiative has been expanding to developed economies such as Italy."
Daryl Guppy, president of the Northern Territory branch of the Australia China Business Council, said the area had a more "sophisticated understanding" of belt and road that went beyond strategic concerns, due to its proximity to Asia.
"The Northern Territory is geographically isolated from the rest of Australia, our economy has always relied on our relationship with neighbours to our north, be it Indonesia, or Timor, or Singapore or Malaysia," Guppy said. "China is just a natural extension of that involvement."
The region also had a rich history of contact with China going back to its founding, Guppy said, with the Chinese population in Darwin once outnumbering Europeans.
"Historically, the Northern Territory has had deep relationships with Chinese populations since the 1860s, and in fact up until 1942, when it was attacked by the Japanese, Darwin was Australia's largest Chinese city," he said.
However, the embrace of the belt and road plan by regional authorities has raised eyebrows in both Canberra and Washington, Australia's main defence ally, which views the initiative as a vehicle for establishing Chinese hegemony throughout Asia and beyond.
Australian Prime Minister Scott Morrison rebuked the Victorian government for signing on without proper consultation, describing the move as "not a very cooperative or helpful way" to deal with international relations.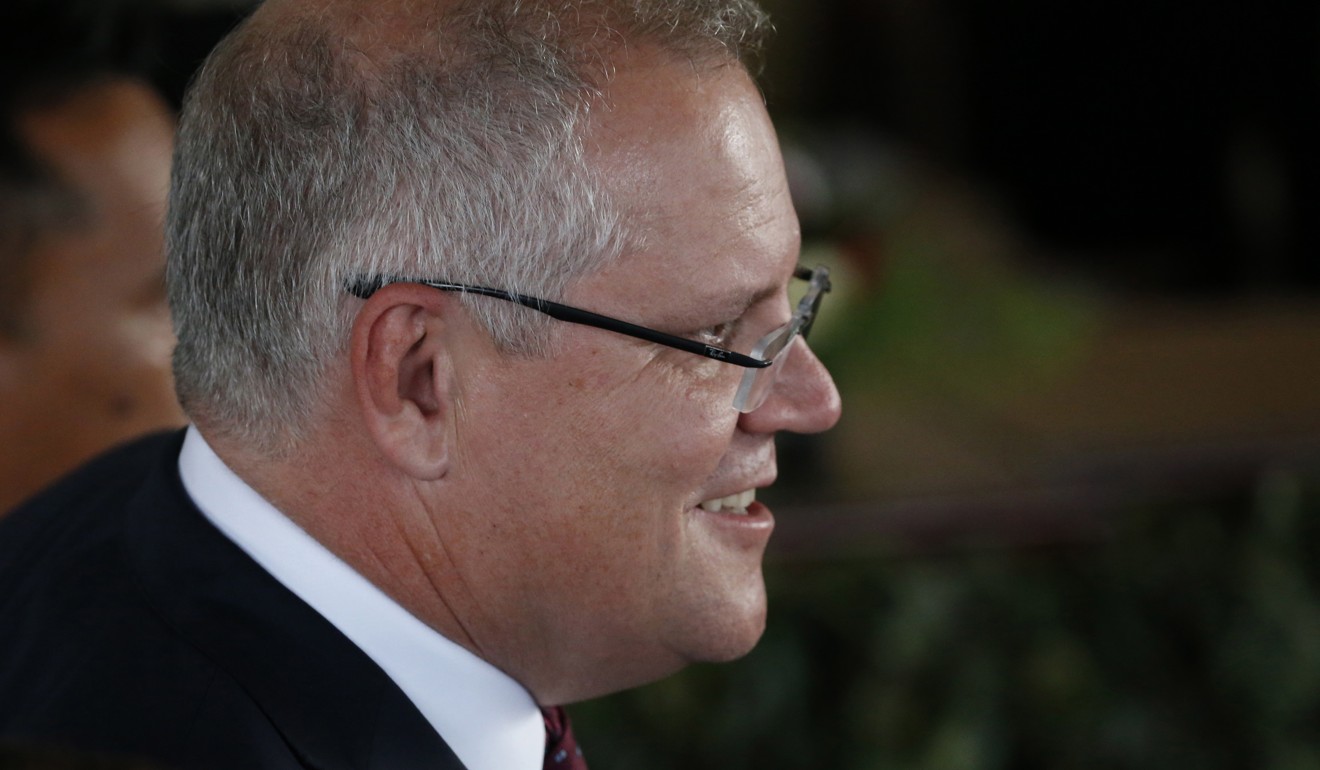 The Port Darwin deal, under which China's Shandong province-based Landbridge Group was granted a 99-year lease of the facility, has landed the Northern Territory in controversy due to its strategic positioning as Australia's "gateway to Asia".
"Northern Australia is obviously on the doorstep of Southeast Asia," Bisley said. "It is militarily significant for being most proximate to Australia's northern approaches so, at a geopolitical level, it has some importance."
In 2015, then US President Barack Obama, who engineered a deal to station 2,500 US marines in Darwin several years previously as part of his Asia "pivot", reportedly chided then Australian prime minister Malcolm Turnbull for not giving advance warning about the deal.
In August, Nick Champion, a federal MP for the opposition Labor Party and deputy chair of the Joint Standing Committee on Foreign Affairs, Defence and Trade, called for the nationalisation of the port due to rising "geopolitical uncertainty".
Morrison said new foreign investment rules introduced in the wake of the deal, which blindsided federal leaders, would ensure "that in a situation like that again, it wouldn't be left to the sole discretion of the state and territory government".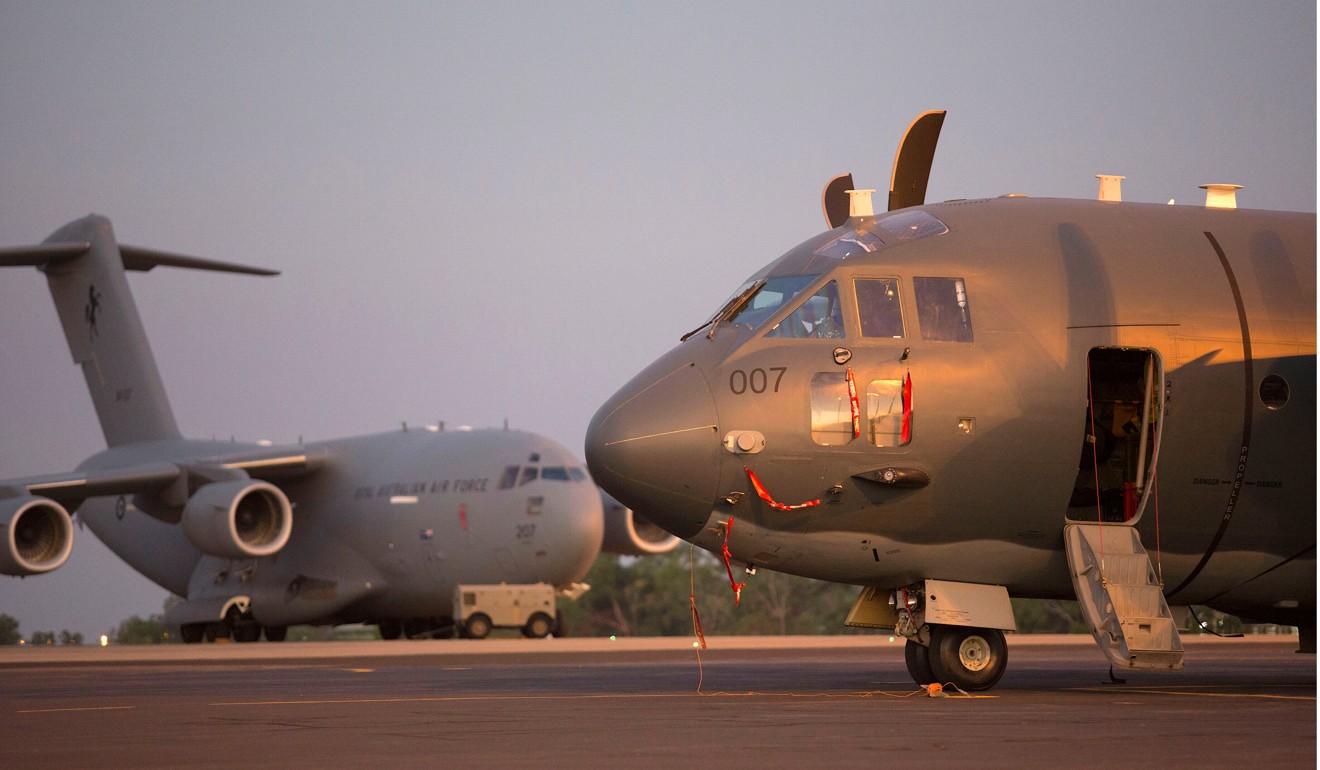 John Garrick, a university fellow in law at Charles Darwin University who specialises in Chinese government policy, said regional administrations risked causing friction with national authorities by blurring the lines between development and foreign affairs.
"Some government officials, particularly at the local level, are keen to forge closer ties with Chinese commercial interests for mutual benefit, but at the level of the Belt and Road Initiative they do not have the authority," he said. "And there are no clear indications from the federal level that the Belt and Road Initiative is on the Australian government agenda at all."
This article appeared in the South China Morning Post print edition as: friction as states seek out deals with china