Malaysia
Get more with myNEWS
A personalised news feed of stories that matter to you
Learn more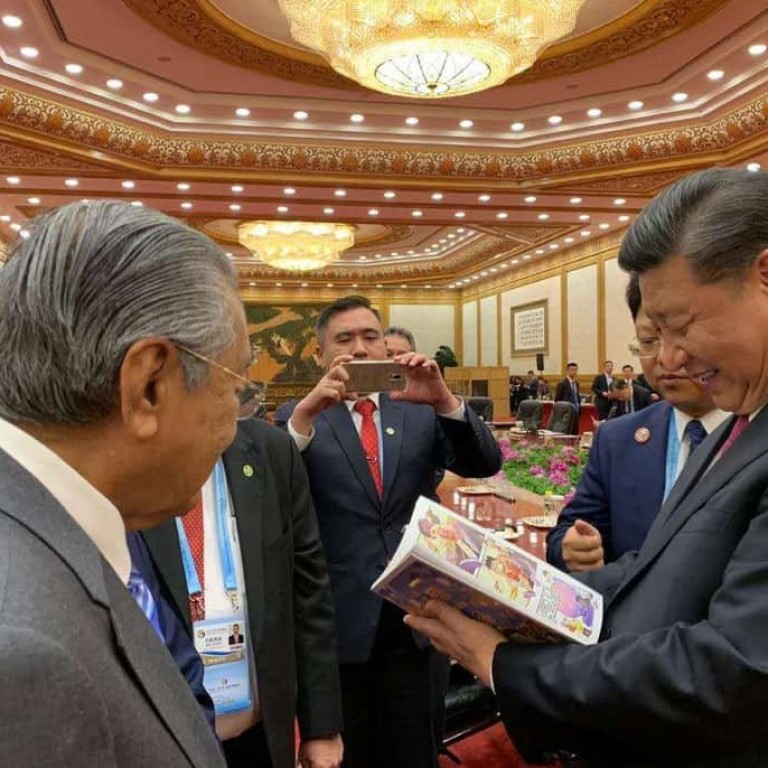 Malaysia bans controversial belt and road comic for cultural insensitivity, promoting communism
The comic, written by a controversial local activist, also suggested Malays who supported China's Muslim Uygurs were radicals
A picture of President Xi Jinping reading the publication emerged on Thursday, sparking further uproar
A comic book championing China's
Belt and Road Initiative
and written by a controversial
Malaysian
activist was on Wednesday banned by the Home Ministry for cultural insensitivity and promoting communism after a week of widespread criticism.
"This publication tries to, among other things, promote the ideology of communism and socialism and has spread incorrect, confusing facts about communists while trying to raise support and sympathy for the communist struggle," the ministry said in a statement.
It added that the publication could "raise doubts" about the country's history among younger Malaysians, and failed to take into account the multiracial country's cultural sensitivities.
The ban comes after
Prime Minister Mahathir Mohamad
on Monday criticised the comic, saying any attempt to influence the minds of the country's youth was "not good" and that it was not Malaysia's job to "promote Chinese ideas and ideologies", despite its support for the belt and road plan.
Titled
Belt and Road Initiative for Win-Winism
and written by Hew Kuan Yau, a former member of the Democratic Action Party (DAP) – a key component of the ruling Pakatan Harapan coalition – the comic was distributed to schools last week. It quickly went viral online, with many angered by sections that suggested
Malays who supported China's Muslim Uygurs were radicals
.
The comic sparked further furore on Thursday, when it emerged that Hew on October 19 posted a picture of Chinese President
Xi Jinping
reading it while Malaysian Prime Minister Mahathir Mohamad looked on.
Hew has claimed Mahathir presented Xi with the book in April, but the Prime Minister's Office denies this and said it was handed to the Chinese leader in a way that "did not observe protocol", according to local media.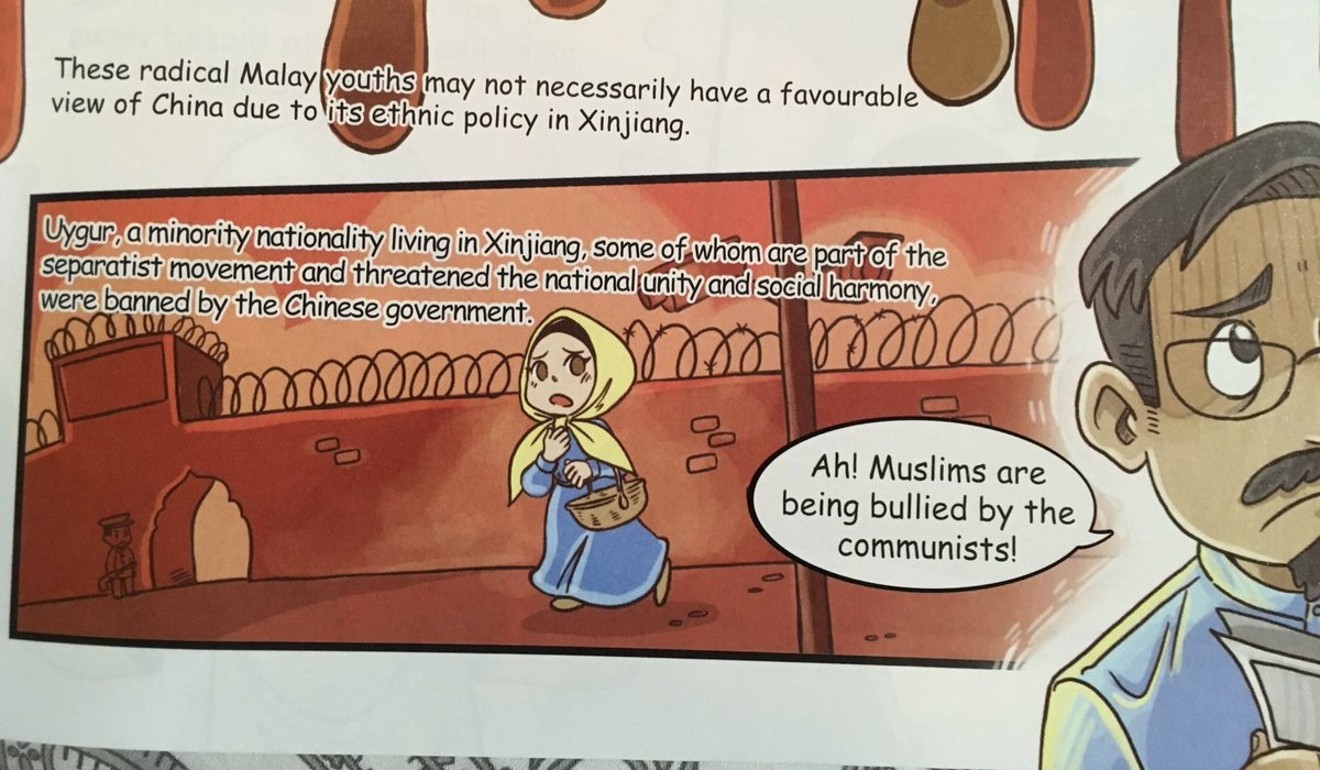 Its contents were described by commentators as being heavily pro-Beijing as well as anti-West, valorising both Chinese foreign policy and Xi
, while questions swirled over why DAP secretary general and current finance minister Lim Guan Eng wrote its foreword.
The controversy has shone a spotlight on the internal workings of the DAP, with detractors accusing
Pakatan Harapan
of ignoring the country's Malay-Muslim majority in favour of ethnic Chinese interests.
Malaysia is increasingly divided along racial lines, as the Mahathir administration struggles to implement economic, institutional and legal reforms while winning the support of the Malay Muslim vote bank which makes up over 60 per cent of the population.
The DAP must now weather internal clashes arising from the controversial comic. While deputy minister of women, family and community development Hannah Yeoh – a party leader – took to Twitter to criticise its distribution in schools, 43 grass-roots leaders and elected state representatives have defended writer and former colleague Hew.
The Education Ministry maintains that it did not approve the comic's circulation.
Opposition leader and disgraced former premier
Najib Razak
, who fell from power in last year's shock election results, said the DAP's denial of any links to the comic had affected its credibility, and pointed out that the foreword was written by a DAP leader.
"If they are directly involved and wish to deny knowledge of it, this can lead to the DAP's credibility being ruined," he said.
Author Hew was forced to quit the DAP in 2016 after he wrote a Facebook post asserting China's sovereignty in the
South China Sea
, despite Malaysia being a key claimant in the disputed waterway.
The same year, he also came under fire for racially charged political speeches, including one where he urged a crowd of mostly ethnic Chinese voters to "screw the Malays" by casting their ballot for a DAP candidate.
However, Hew has remained close with leaders from his former party, and has said that the comic was aimed at teaching children more about the belt and road strategy.
While he was appointed chief executive officer of the Malaysia-Chinese Business Council earlier this year, Hew on Thursday resigned from the council, saying he had done so to ensure its "smooth operation" amid speculation party leaders had refused to throw their support behind him.
"During my tenure as CEO over the past eight months, I devoted myself to strengthening the economy and trade, promoting people-to-people bonds and cultural exchanges between Malaysia and China so as to better connect to the Belt and Road Initiative," he said, adding that despite Malaysia's improved political culture after the election, ethnic quality and social freedom were still far from ideal.
The comic has been banned under the Printing Presses and Publication Act, meaning that anyone found guilty of printing, importing, producing, publishing, selling or distributing it faces a jail term of up to three years, a fine of up to US$4,775, or both.
Malaysia was among the first countries to openly support the belt and road plan, seeking to benefit from Beijing-backed mega projects while it grappled with a flagging economy and the middle income trap.
After coming to power last May, Pakatan Harapan cancelled or suspended a slew of China-backed belt and road megaprojects signed by the previous regime. It later renegotiated a key rail project and insisted it had maintained positive ties with Beijing.
This article appeared in the South China Morning Post print edition as: ban on pro-china activist's belt and road comic book