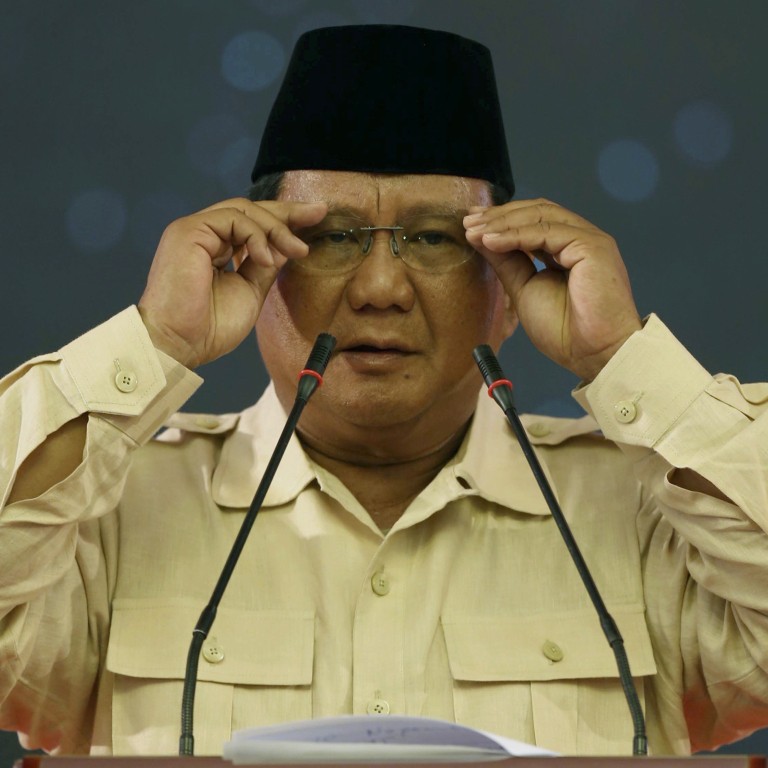 As US dithers over human rights, China opens its arms to Prabowo Subianto, the Indonesian defence minister with a chequered past
The former special forces general Prabowo Subianto is barred from the US due to claims he was involved in rights abuses during the Suharto era
But with China and Russia ready to do business with him, the US may have to balance his chequered past with his new-found importance
The
United States
is remaining tight-lipped on whether it will lift an entry ban on Indonesia's new Defence Minister Prabowo Subianto over alleged
human rights
violations, as China and Russia publicly court the former special forces general.
Prabowo, a former commander of the elite Kopassus troops, was denied a US visa in mid-2000 when he wanted to attend his son's university graduation in Boston. He told Reuters in 2012 he was still unable to get a US visa, due to accusations that he was behind riots that killed hundreds after the fall of former dictator Suharto in 1998.
On Tuesday, the US Ambassador to Indonesia Joseph Donovan declined to respond to local reporters who asked if the ban still stood, CNN Indonesia reported. Donovan said human rights remained a "main foundation" for the US but added that it was willing to work with "all members of cabinet".
A State Department spokesman told This Week in Asia: "Visa records are confidential under US law; therefore, we cannot discuss any individual visa cases. We also cannot speculate on whether someone may or may not be eligible for a visa in the future."
Irawan Ronodipuro, foreign affairs liaison officer for Prabowo, confirmed there had been no word from the US with regards to the country's visa policy. "I believe [Prabowo] would positively view a trip to the US if the Trump administration would like to discuss a strengthening of military ties between our two countries," said Ronodipuro.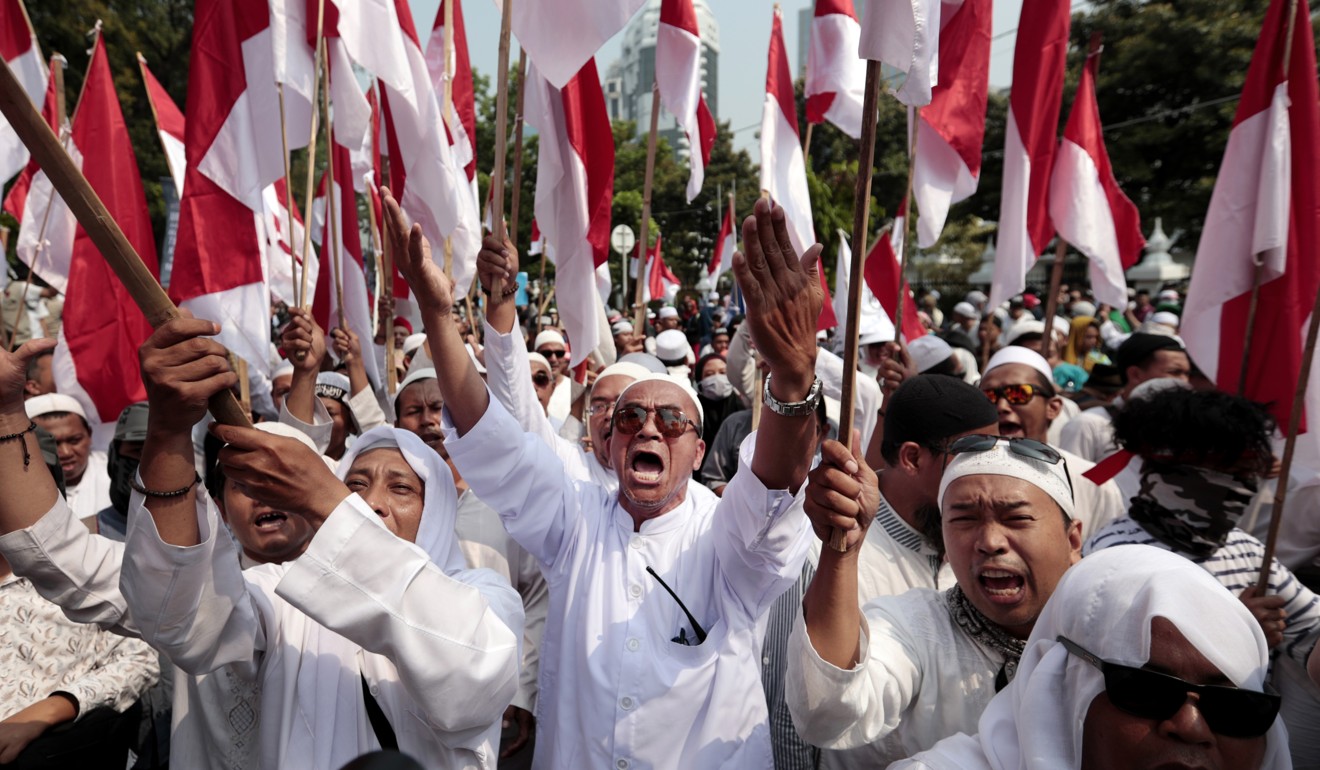 Prabowo twice ran against President Joko Widodo and lost. He was appointed to the cabinet on October 23 as part of Widodo's bid to engineer a political reconciliation. Prabowo's Gerindra party won 12.57 per cent of the parliamentary vote to take 78 seats in the 575-seat Parliament, making it the third largest bloc.
Prabowo, who was once married to Suharto's daughter, was discharged from the armed forces in 1998 by a military council for ordering the abduction of pro-democracy activists, some of whom have never been found.
Human rights activists say he carried out the kidnappings in a failed bid to keep the dictator in power and have also accused him of human rights abuses in what was then East Timor, which broke away from Jakarta rule to become an independent state in 2002 and renamed itself Timor Leste.
Prabowo has denied the accusation.
Following his cabinet appointment, the US and other major powers now have to balance Prabowo's chequered past with his new-found importance as defence minister of the biggest member state of the Association of Southeast Asian Nations (
Asean
).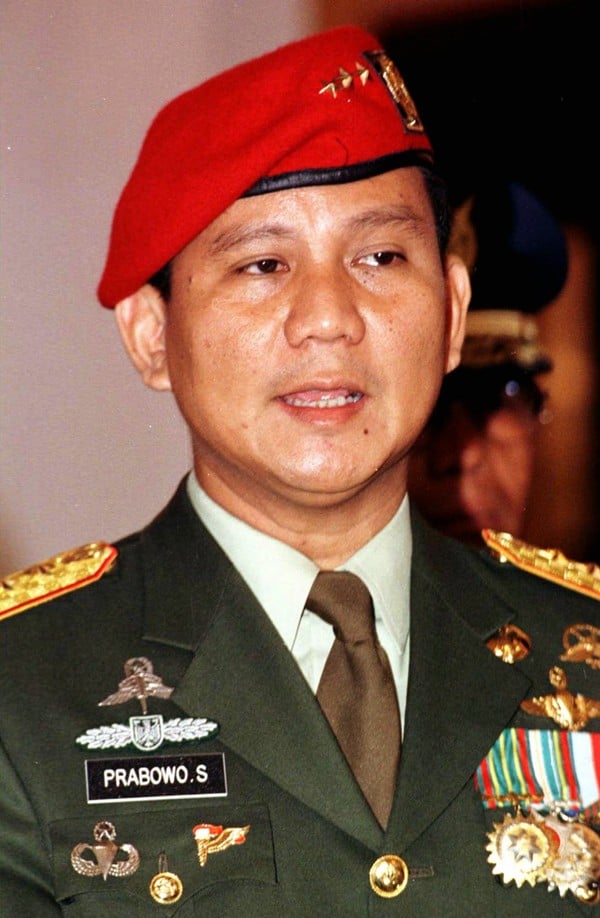 "If [Prabowo] had become president, the US would have had to find a way to lift the ban. Similar justifications would be at play here.
Indonesia
is a key security partner for the US, particularly in counterterrorism, so maintaining good working ties with the defence minister makes sense," said Natalie Sambhi, executive director of Verve Research which focusses on civil-military relations in Southeast Asia.
The US was immensely important to Indonesia, among other major partners such as China, Japan,
Russia
and some Asean members, said Sambhi.
During the Suharto era, many Indonesian officers were educated at the US staff and command colleges and also took part in joint exercises and training.
Before the US imposed an arms embargo on Indonesia from 1999-2005 over violence in
East Timor
, American hardware played a critical role in giving Indonesia's military an edge among regional peers.
"While Indonesia diversifies its military hardware procurement sources today, the US remains an important source [of hardware] with the Air Force chief announcing this week that Indonesia would double its squadron of American-made F-16 fighter jets," said Sambhi.
Indonesian Air Force Chief Air Marshal Yuyu Sutisna announced last week a plan to acquire two squadrons of F-16 jet fighters starting next year.
"We will buy two squadrons of jet fighters as part of our strategic plan for 2020-2024. We're aiming for the latest type, the Block 72 Viper," Yuyu told the official Antara news agency.
He said in addition to the F-16s, Indonesia was considering whether to buy Russian Sukhoi 35 jet fighters.
Last Monday, Russia's ambassador to Indonesia, Lyudmila Georgievna Vorobieva, made a courtesy call to Prabowo.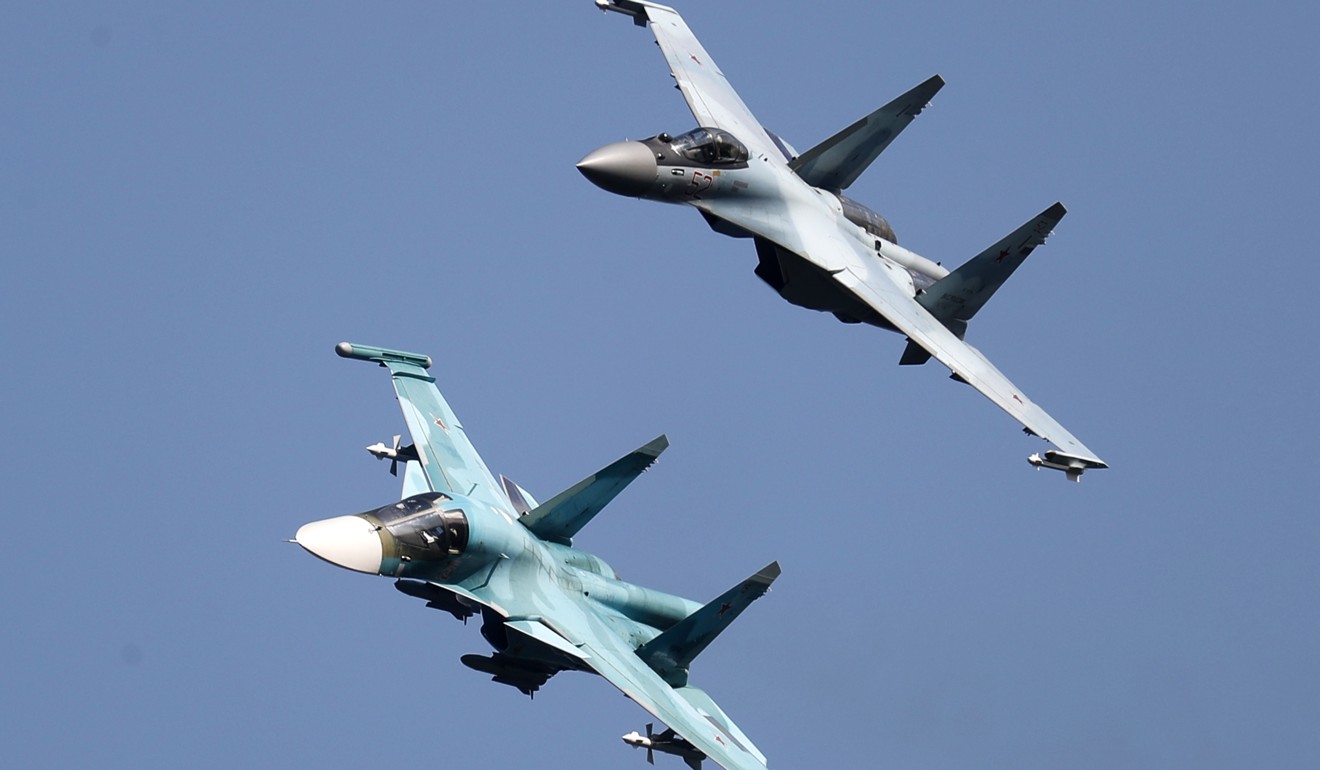 Indonesia has long been an important US security partner in
counterterrorism
and in securing the vital Strait of Malacca, a stretch of water passing Malaysia, Singapore and Indonesia, through which roughly a quarter of the world's oil passes.
More than 80 per cent of China's oil imports by sea and around 60 per cent of Japan's total oil imports traverse through the strait.
As the US dithers, China – which is Indonesia's top trading partner and one of its largest foreign investors – is wasting no time in engaging Prabowo.
Chinese Ambassador Xiao Qian was the "first" foreign envoy to pay a courtesy call to Prabowo at his office last Wednesday, according to Prabowo's foreign affairs liaison officer Irawan Ronodipuro.
"China's military ties to Indonesia are extremely important as we look for ways to modernise our armed forces. It is obvious that China understands this, and therefore we appreciate their proactive approach," said Ronodipuro.
Prabowo tweeted out three pictures of the Chinese ambassador's visit with the caption: "One thousand friends are too little while one enemy is too much."
Xiao also subsequently met with the country's new Maritime and Fisheries Minister Edhy Prabowo – no relation to Prabowo Subianto – to suggest closer cooperation so that Indonesia could export more fishery products.
China and Indonesia have previously clashed over former minister Susi Pudjiastuti's habit of confiscating and blowing up foreign vessels, including those from China, found fishing illegally in Indonesian waters.
Southeast Asia is important to China for strategic and economic reasons.
Hui Yew-Foong, associate professor of sociology at Hong Kong Shue Yan University, said: "Indonesia offers the largest market in Southeast Asia and has abundant natural resources, [so obviously] China would want to tap the immense potential of this trading partner."
Bilateral military ties between Indonesia and China have strengthened in the past couple of years with a focus on cooperation in maritime security, according to Diego Fossati, assistant professor at City University of Hong Kong's Asian and International Studies.
"There have been territorial disputes that have caused friction in the past, but right now they don't seem to preclude collaboration between these two countries," said Fossati, who added that a strengthening of China-Indonesia strategic relations may signal a "decreasing American influence" in a region long dominated by the US.
This article appeared in the South China Morning Post print edition as: china courts defence minister as U.s. dithers