LGBTQ
Get more with myNEWS
A personalised news feed of stories that matter to you
Learn more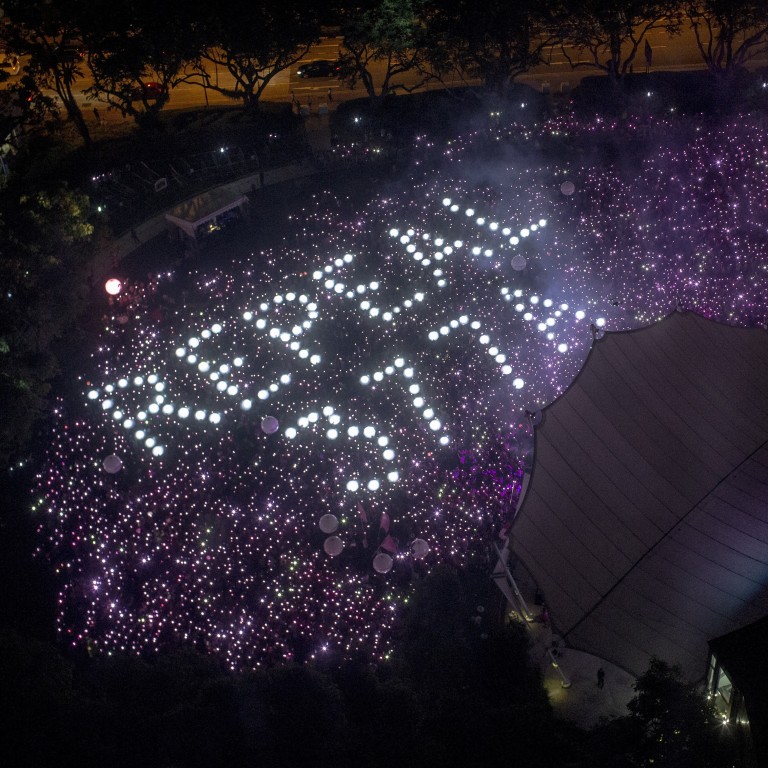 Gay sex: is time finally up for Singapore's Section 377A?
The Lion City still clings to a colonial-era rule that outlaws sex between men
Campaigners hope legal cases starting this week will herald an end to Section 377A but analysts say it is unclear if this is what the majority of people want
It is a law famously and stubbornly resistant to change. One that has outlived not only the British colonialists who drafted it, but the British empire itself. A law that survived the birth of an independent nation and a new millennium; a law rooted in the 19th century that still causes arguments well into the 21st.
Yet after 80-plus years on the statute books, gay rights campaigners hope time could finally be up for Section 377A of Singapore's Penal Code.
The law, which criminalises sexual acts between men, is to face three legal challenges starting from this week, in cases likely to polarise opinion in the city state.
Singapore is one of the few remaining former British colonies still clinging to the archaic rule, which came into force in 1938 after being adapted from a 19th-century Indian penal code (abandoned by India last year). And while the city state no longer enforces the law, gay rights campaigners argue that its symbolism is socially corrosive, that it encourages discrimination and undermines the principle of equality.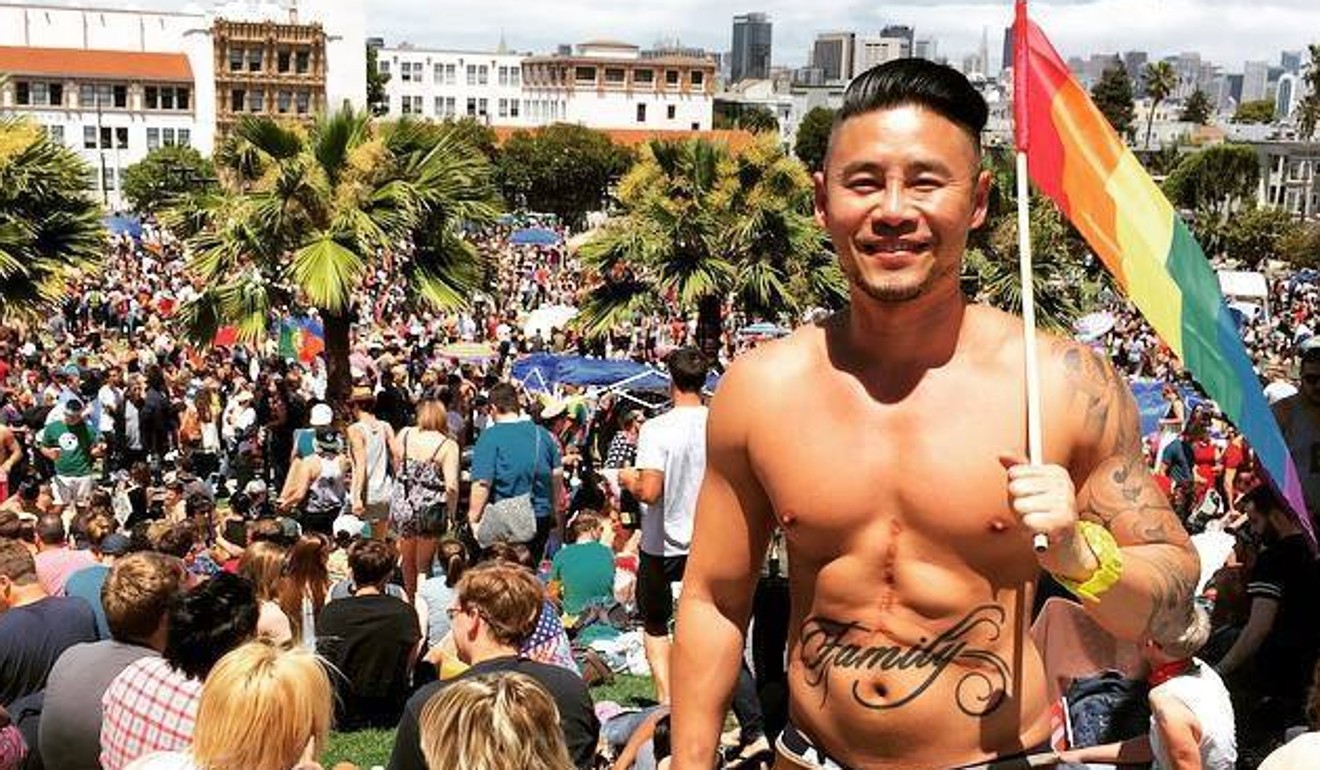 Amid new research suggesting younger Singaporeans' attitudes to gay rights are liberalising, the cases filed by Roy Tan, a former organiser of the Pink Dot gay rally, disc jockey Johnson Ong Ming, and Bryan Choong, a former leader of the non-profit organisation Oogachaga, will be seen by many as a litmus test for the government.
The authorities have long resisted growing calls to abandon the law altogether, quashing previous challenges on the grounds that it has become part of the country's societal framework. On two separate occasions, Singapore Prime Minister Lee Hsien Loong has suggested he was "prepared to live with [the law] until social attitudes change" and that it would be better to "let the situation evolve gradually".
But the campaigners will have taken heart from novel arguments against Section 377A by former chief justice Chan Sek Keong, who described it as both outdated and unconstitutional in a 72-page report published in the Singapore Academy of Law Journal last month.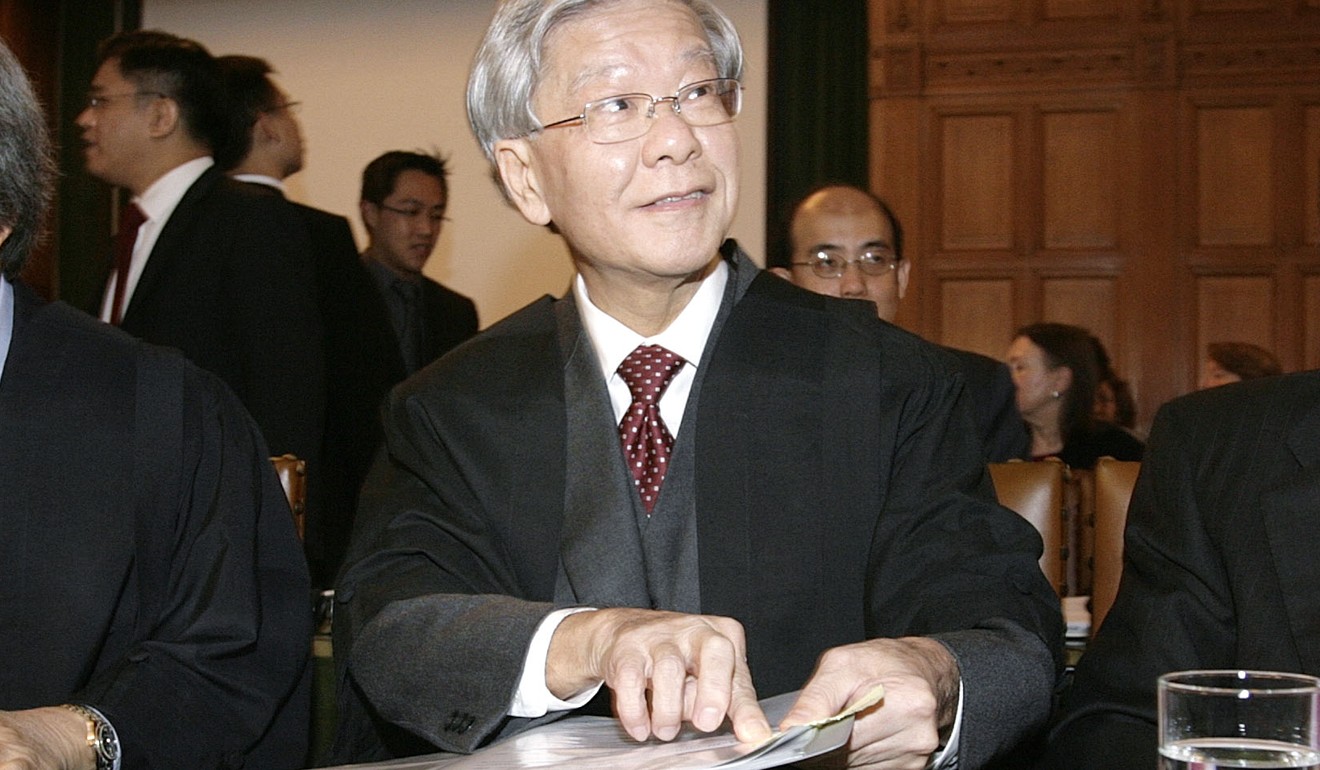 Experts say the cases are likely to draw on the points Chan made in the article. Benjamin Joshua Ong, an assistant professor of law at Singapore Management University (SMU), described these as "remarkable" and "innovative" and said they had not been "considered in detail" in previous court rulings.
THE CASE AGAINST 377A
The timing of the paper by Chan, a devout Catholic who was the attorney general from 1992 to 2006 before his six-year stint as chief justice, has given campaigners hope that the ruling establishment may be having a change of mind on how to interpret Section 377A.
Previous cases, including one by gay couple Lim Meng Suan and Kenneth Chee, were dismissed on the grounds that Section 377A was meant to preserve public morality and signify society's disapproval of male homosexuality.
But Chan pointed out that in such a diverse city, disapproval of homosexual conduct by parliament or the "conservative section" of Singapore was not a sufficient legal basis for discrimination. He said doing so did "not advance or serve a state interest that outweighs the constitutional right of equality before the law", adding that "constitutional rights are not majoritarian rights".
Chan also questioned assumptions about the original purpose of Section 377A.
He said that rather than criminalising gay sex, as is widely assumed, the law had in fact been meant to deal with a rising trend of male prostitution at the time the law was enacted "and not because homosexual conduct was not acceptable in Singapore society in 1938".
Chan argued that a separate law, Section 377, covered penetrative sex and that 377A covered only non-penetrative acts. The government repealed Section 377 in 2007 and during the debate to amend the penal code MPs had "mistaken" the scope of Section 377A, Chan argued.
"No one knows what the MPs would have said or decided if they had known that Section 377A criminalises only non-penetrative sex," Chan wrote in his report.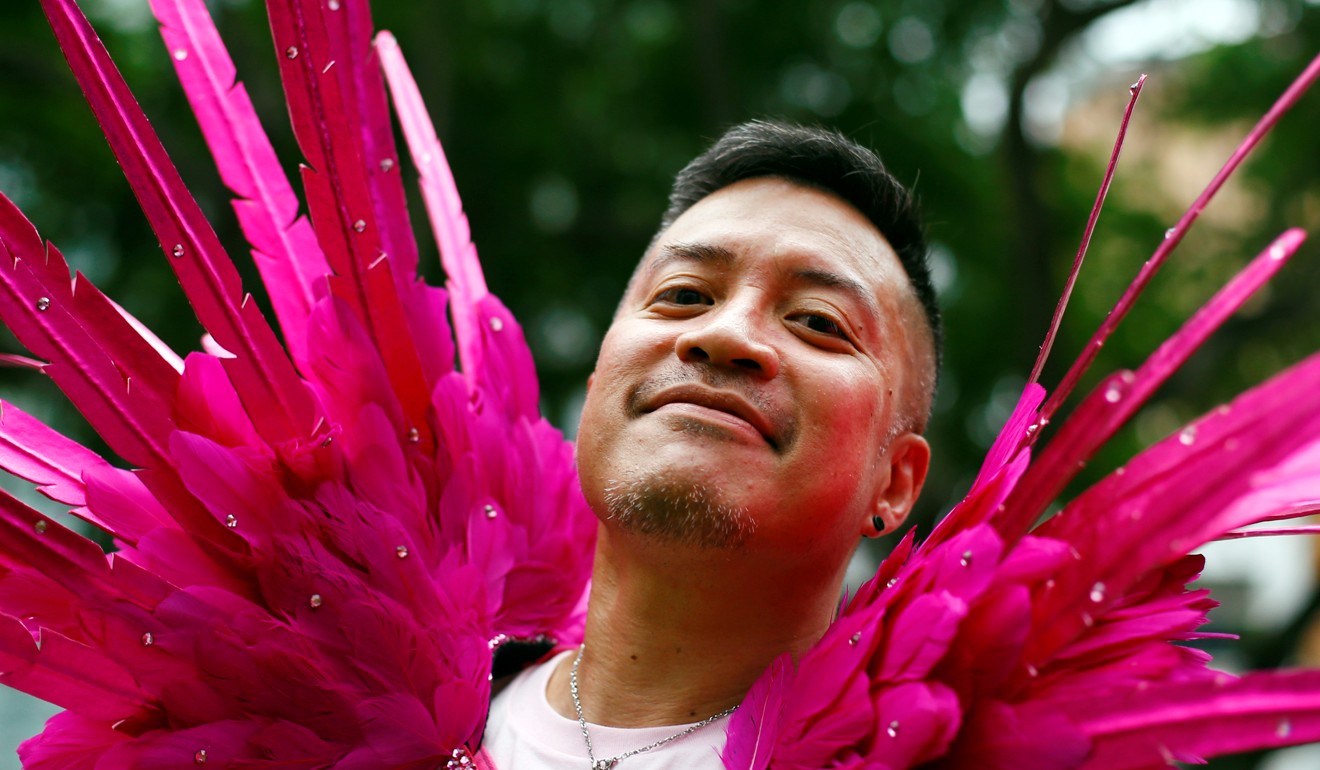 While campaigners have been heartened by Chan's article, not everyone is convinced.
Eugene Tan, a law professor at SMU, did not envisage the government shifting its stance.
He noted that Section 377A had been excluded from a review of the penal code last year. "Put it another way, from the parliamentary debates in 2007, it is clear that parliament was not seeking to do away with the offence of consensual sex between men," he said.
Ong, the assistant professor at SMU, suggested three possibilities as to the outcome of the three cases.
The court could declare Section 377A unconstitutional and that would take effect immediately, said Ong, or it could rule the law was constitutional but did not cover acts that take place in private.
In the third scenario, the court could rule that Section 377A covered all cases of male-to-male sexual intercourse – effectively backing the status quo.
SHIFTING PERCEPTIONS
The latest court challenges come at an interesting time politically for Singapore. While the government of Prime Minister Lee is not required to hold an election before April 2021, observers believe a snap poll could be called within months.
Gay rights have long been a divisive issue for the public, with rallies such as Pink Dot having drawn fire from Christian and Muslim conservatives in recent years. In 2014, religious conservatives launched a "Wear White" campaign aimed at countering the advocacy of gay rights groups, which they claimed went against both government policy and the majority of the public's views on morality and marriage.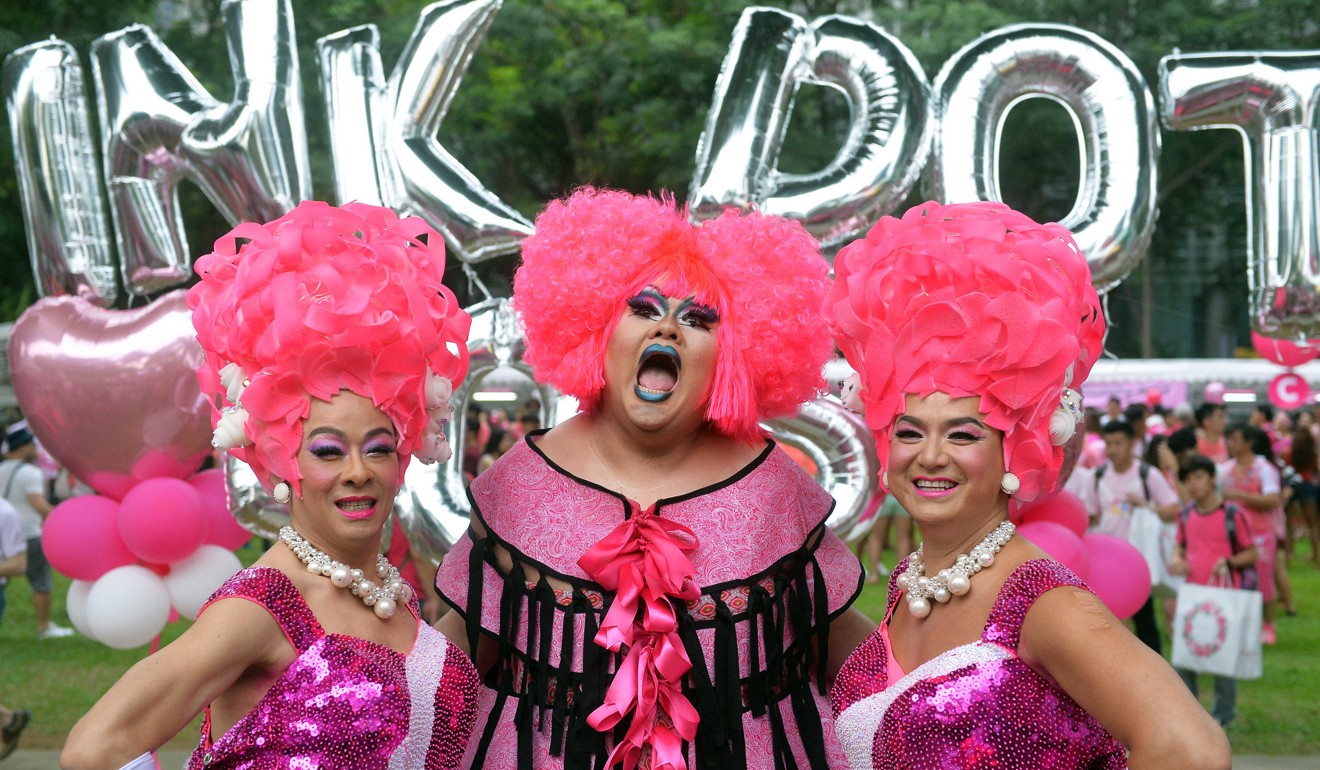 But there are signs such attitudes are changing. A recent survey by National University of Singapore's (NUS's) Institute of Policy Studies found there had been "steep drops" in opposition towards LGBT (lesbian, gay, bisexual, transgender) rights between 2013 and last year. Last year, 60 per cent of 4,015 respondents thought gay marriage was "always wrong" or "almost always wrong", down from 74.2 per cent in 2013. Similarly, disapproval of sexual relations between two adults of the same sex had also fallen, with 63.6 per cent saying it was "always wrong" or "almost always wrong" last year, compared to 80 per cent in 2013.
The study also found a generational disparity. Of those aged between 18 and 25, 34.9 per cent disapproved of sexual relations between members of the same sex. That compared to 80.7 per cent of those aged above 65.
SYMBOL OF DISCRIMINATION
Kennede Sng, 22, who studies social sciences at SMU, is among the many youth who feel Section 377A is a symbol of discrimination.
"Just because it isn't enforced does not mean that its systemic effects aren't felt," Sng said.
"Discrimination occurs in many insidious ways and repealing 377A would be a good step in signalling to Singaporeans that more tolerance should be practised towards those with different beliefs."
He felt that the older generation would be more resistant to repealing the law. His parents, in their 50s and 60s, would not have discussed such sensitive issues, he said, suggesting that had they had a gay son they would have "expressed disappointment and outright rejection" of him.
A Pink Dot spokesperson echoed the sentiment, saying discrimination was "borne" from Section 377A.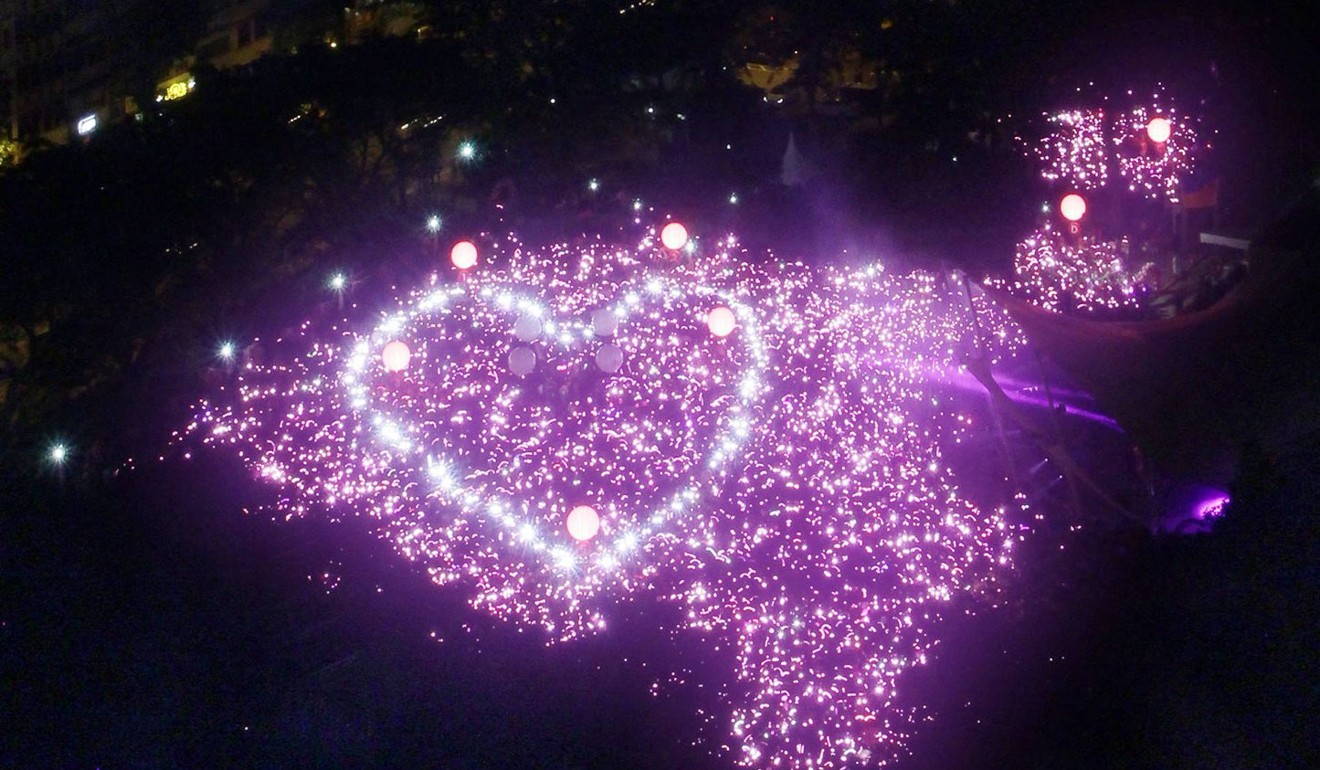 The community eagerly anticipated the upcoming court cases, said the spokesperson, who hoped the court would "put Singapore on the right side of history".
Jean Chong, co-founder of LGBTQ rights group Sayoni, said Singapore had to decide if it wanted to "be relevant" with the rest of the developed world. Chong said the striking down of a similar law in India last year was a reason for hope. "The fact that we have three cases in court shows the determination of the LGBT community and urgency of the need to repeal 377A," she said.
"The government has to change its status quo eventually because the younger electorate will be a lot more accepting of LGBT persons."
But Tan, the law don from SMU, said there was no "evident public clamour for [Section 377A] to be repealed". While the current situation of not enforcing the law was "untidy", it was "preferable" to either enforcing the law or repealing it, he said.
"Notwithstanding Chan's incisive analysis in his article, we are unlikely to see the needle moving at all when the High Court hands down its judgment in the cases that it hears next week," Tan said.
The government would change its position not on the basis of a public survey, he said, but only when public opinion had made a "decisive shift".
Asked to elaborate, Tan said a clear majority of Singaporeans – or two in three – would need to be in favour of a change.
Kevin Tan, adjunct professor of the NUS law faculty, said the government was likely to go along with a change in the law if that was indeed what the majority wanted.
However, Tan added: "Right now it is not so clear, so we will need to wait and see." ■