India
Get more with myNEWS
A personalised news feed of stories that matter to you
Learn more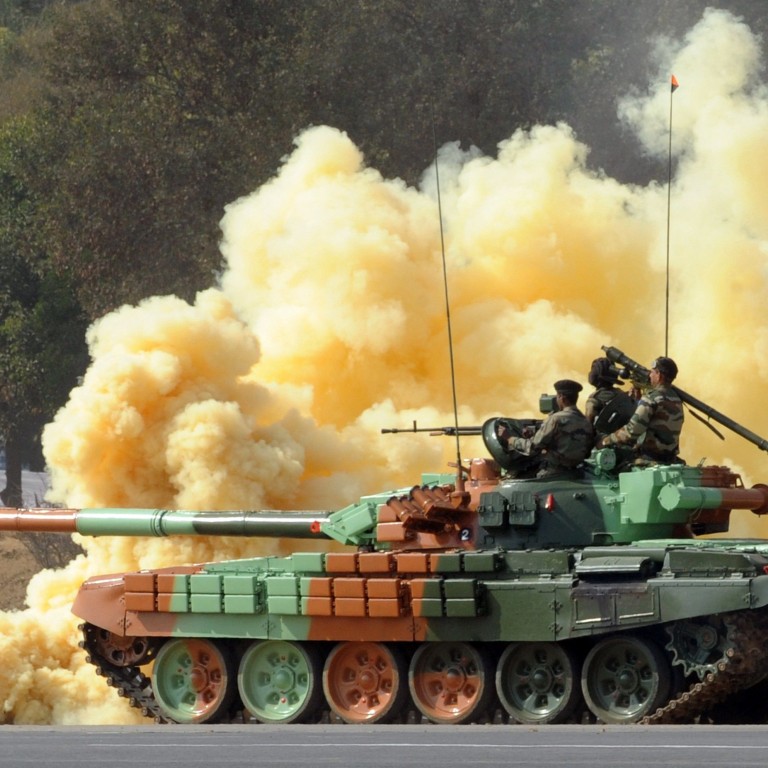 India gears up for first Chief of Defence Staff in face of China, Pakistan threat
India's leader Narendra Modi is said to be in the final stages of choosing the new chief to improve synergy among the army, air force and navy
The appointment is part of India's much-needed military reform to face its nuclear-armed neighbours China and Pakistan
India
is now in the final stages of appointing its first Chief of Defence Staff (CDS), a move that analysts say is just the start of much-needed defence reforms for the country to face changing national security threats, most notably by its nuclear-armed neighbours China and
Pakistan
.
"Better late than never" is how Arun Roye, a former major-general who now heads Kolkata-based think tank Ceners-K, welcomed the move, which comes some two decades after a Group of Ministers committee first recommended the appointment in 2001.
L.K. Advani – a former deputy prime minister and Modi's one-time mentor – headed that committee, which was set up to review the weaknesses of India's military after the 1999 Kargil War with Pakistan.
However, fierce turf battles between the army, navy and air force, coupled with weak civilian control and the political failure to resolve them led a 2011 committee headed by former defence secretary Naresh Chandra to recommend a permanent Chairman of the Chiefs of Staff Committee instead.
In 2018, the three services finally agreed in principle on the appointment of a permanent chairman, but Modi announced in August he would have a CDS as a "single point" military adviser to the government, with a clear brief to better integrate the three forces. This would streamline defence spending and improve military effectiveness.
The CDS would have to work through the Integrated Defence Staff, which was created in 2001 as the centrepiece of the military reform process following the Kargil War. However, without a CDS, the Integrated Defence Staff was a "bureaucratic lightweight that was easily sidelined by the three services", said Anit Mukherjee, a former Indian army officer turned academic, who recently wrote about the challenges of military coordination in The Absent Dialogue.
Mukherjee, who teaches at Singapore's S. Rajaratnam School of International Studies, warned that the new chief would face many challenges because the three services prefer coordination rather than interoperability – and that their "single-service approach" born out of training, education and professional inclination would impede joint planning and operations.
The real challenge for the new CDS is to create integrated theatre commands, only one of which currently exists – in the eastern archipelago of the Andaman and Nicobar Islands.
"[Army chief] General Bipin Rawat has created integrated battle groups within the army by merging fighting arms but this falls short of integration with other services. We need to integrate the 17 commands of the three services into three or four 'theatre commands'," said former defence secretary G. Mohan Kumar.
"A CDS-driven integrated military structure will give us a huge advantage against Pakistan, which lacks strategic depth," says former army chief Shankar Roychowdhury.
Said retired Vice Admiral P.K. Chatterjee, who led India's only tri-services command in the Andamans: "Without an integrated military under a CDS, India can never meet contemporary battlefield challenges and leverage its military power for diplomatic heft. Without holistic planning, we will never be able to get the best returns for the limited economic resources available to us."
He said only with a CDS who enjoyed total strategic control over all defence forces could India bring to bear its combined military might on adversaries such as China or Pakistan.
"The CDS will also be crucial for coordinated military diplomacy to increase Indian influence both in our immediate neighbourhood and also in the Indian Ocean region," Chatterjee said.
He looks back at 1971 – when the Indian navy launched a successful strike on Pakistan's Karachi port in tandem with the army's speedy campaign to liberate Bangladesh and the air force's effective defence of Indian skies – as the best example of successful military jointness, which is defined as the ability of the three services to operate together.
"[That year] was our biggest military victory and it was possible because the three services operated in tandem. It is tragic that it has taken us so long to institutionalise military jointness," said Chatterjee.
Meanwhile, speculation continues as to who will be India's CDS. While General Rawat has been seen as a likely candidate when he retires as army chief on December 31, top sources in the defence ministry and National Security Council have indicated that the Indian army's current vice-chief, Lieutenant General Manoj Mukund Navarane, could be chosen as CDS, while its northern army commander Lieutenant General Ranbir Singh could be picked to succeed Rawat as army chief.
Like his predecessor General Dalbir Singh Suhag, who is now India's envoy to the strategic Seychelles islands, Rawat might be sent abroad on a diplomatic assignment, the sources said.