India
Get more with myNEWS
A personalised news feed of stories that matter to you
Learn more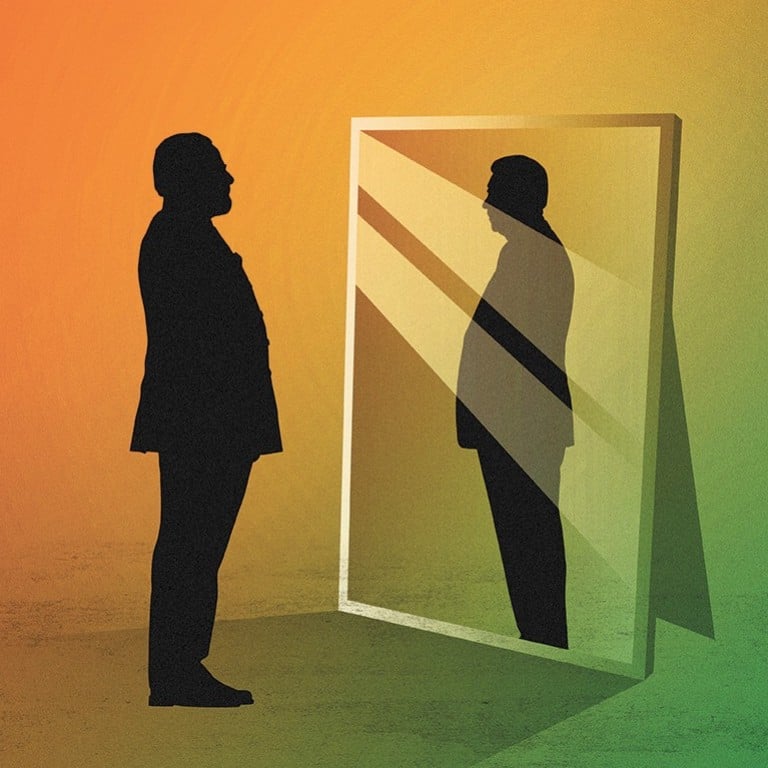 Analysis
Modi thinks he is Xi Jinping, but protests show India is not China
Opposition to India's new citizenship initiatives challenges the rise of a paramount leader with unprecedented powers
Attempts to institute a monolithic order run up against India's political and cultural diversity, and deeply ingrained democratic values
One of the most iconic scenes ever to emerge from Bollywood is a confrontation between a mafia don and his younger brother, a police officer, in a 1975 film called Deewar (The Wall). The two are meeting after they parted ways when Ravi, the police officer, found out that his brother Vijay – whom Ravi thought was a successful businessman – was actually one of the top smugglers in town.
They meet at the same place under an overbridge where they grew up as street children. Vijay wants Ravi to lay off the city's crime syndicate, Ravi refuses, and an argument breaks out over morals and values, means and ends. Vijay lists all the markers of prosperity that crime has bought him – bungalows, money in the bank, cars, the works – and mocks his brother, asking him to name one precious thing his honesty has got him thus far. There's a dramatic pause, before the riposte comes: "I've got Mother."
Their mother, who chose to leave her criminal son's palatial home for her righteous son's tiny police quarters, is the crux of this familiar Bollywood theme of contest between virtue and wealth in Deewar (remade in 1979 by Hong Kong's Shaw Brothers in Cantonese as The Brothers, or Cha Yan Daai Liu Bok Meng, and the inspiration for Hollywood's Slumdog Millionaire three decades later). The mother is the embodiment of – as well as the prize for – virtue. In this tale of good versus evil, all of one's material acquisitions are immaterial; whoever gets the mother is the real winner in life. Because what do you have if you do not have virtue?
If the geopolitically split Hindi Chini once-brothers were to ever debate the relative achievements of their republics, replace "Mother" with "democracy" and you would get
India
's comeback to China's possession of gleaming highways, a far bigger economy and a far better quality of life.
Never mind the media template of
China-India competition and rivalry
, China has come to occupy an aspirational plane in the Indian psyche that acknowledges the country's superior material status even though both, as modern nation states, started out around the same time and from similar levels of poverty. But while Indians marvel at China's riches, they also doubt how much of it would be possible if China were a democracy, without which they would not consider its economic prosperity – like Vijay's wealth – kosher. To a Chinese, "we have democracy" might sound like the self-consolation of an underachieving cousin, but for Indians, it has been a genuine source of moral succour – and for good reason.
In the depths of the poverty the British left it in – and in the throes of the seismic, sectarian violence that accompanied its birth – independent India's opting for a pluralist and secular democracy in a land of epic diversity and inequality was one of the most audacious experiments in human history. As historian Ramachandra Guha puts it: "Had the country been a start-up in 1947, not even the most venturesome of venture capitalists would have invested in it."
Yet, India neither dissolved in civil war nor drifted into a dictatorship, except for a brief period in the mid-1970s, when democracy was quickly restored through, well, democratic resistance. India's democratic governance is not perfect by any stretch – far from it. Basic services are abysmal, the institutions have been creaking, corruption is rife, and inequities are still growing. But it is still difficult to begrudge the pride – sometimes bordering on exceptionalism – that Indians feel for having preserved a multicultural democracy for seven decades in the face of obvious adversities.
It is these last vestiges of pride that hundreds of thousands of Indians have been trying to salvage in recent weeks as they hit the streets in protest against
Prime Minister Narendra Modi
's latest offensive on India's inclusive democracy with his government's new measures on citizenship that challenge India's constitutionally mandated secular character.
The growing instances of attacks on minorities, capture of democratic institutions, repression of academic freedom, hounding of social activists, frequent internet blackouts, intimidation of the media, the brisk rewriting of history, increasing embrace of digital surveillance, promotion of a brand of toxic ultranationalism under which critics of the government are branded unpatriotic and "antinational", and the cult of a supreme leader, have for some time now worried Indians who value democracy. Modi's latest policy initiatives have only added to the growing fears that India is being pushed deeper into authoritarianism, intolerance and chaos.
The Hindu nationalist government of his Bharatiya Janata Party (BJP) is embarking on two programmes that together could leave many of the country's 200 million Muslims disenfranchised – just as the predominantly Muslim Rohingya were stripped of citizenship in Myanmar in 1982, leaving them stateless and vulnerable to abuse that led to their massacre in 2016 and subsequent exodus.
India's Parliament recently passed a law that privileges non-Muslim refugees from Pakistan, Bangladesh and Afghanistan in their application for Indian citizenship. By excluding Muslims from the list of acceptable citizens, the law makes religion a basis for gaining Indian citizenship – for the first time in India's history. It goes against India's pluralist constitution, which does not discriminate on the basis of religion.
Simultaneously, the government is trying to conduct a citizenship-verification project called the National Register of Citizens (NRC) to separate Indian citizens from undocumented migrants, mostly from what is now Bangladesh and was once part of Pakistan, and, before that, undivided British India. Assam is the only province in India that has so far updated India's 1951 NRC, a measure undertaken especially for this northeastern state bordering Bangladesh to end a popular movement against illegal migrants and restore peace in the state.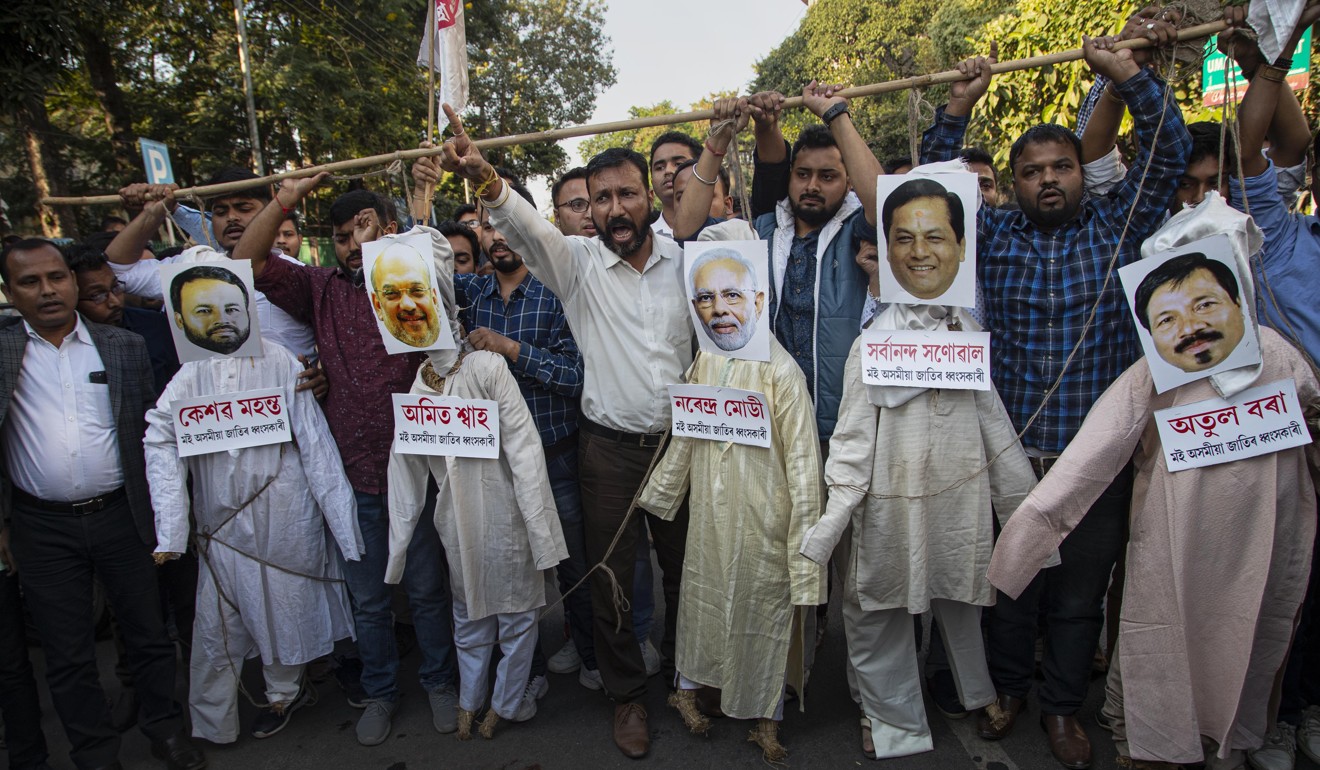 The NRC in Assam disenfranchised 1.9 million people, most of whom have never known any other place as their home. It was poorly implemented, resulted in detentions, suicides and penury, and destroyed lives and families, especially the poor, who are neither protected by the privilege of "documents" to establish their ancestry nor have the resources for legal recourse. The decade-long NRC process has been so flawed that the government has decided to scrap it and do it all over again. Its insistence on a similar exercise across India, despite this failed pilot, has much greater potential for havoc and has triggered anger and anxiety.
But the spark of the ongoing protests is the combination of the NRC and the citizenship law. Once a list of illegal migrants is compiled through the NRC, it can be filtered through the new citizenship law. Non-Muslims who find themselves in this list of "illegals" can simply claim to have roots in a neighbouring Muslim country where they were persecuted. That would leave only Muslims at risk of being disenfranchised.
The government insists the new law is meant only to help refugees, not discriminate against India's own Muslim population. Modi even claims the government had never planned a nationwide NRC, nor were there ever any detention centres for "foreigners". Both are outright lies that deepen, rather than mitigate, doubts about his intentions.
BJP leaders have in the past regularly pledged to "throw out" what they call "termites" – a dehumanising code word for Muslim migrants. With its consistent politics of Muslim-bashing to consolidate its Hindu support base, the BJP has made no bones about its intention to remake India as a majoritarian state. The party sees Modi's back-to-back national electoral victories as the stamp of popular consent on this project. The government, while suddenly pretending there are no plans for an NRC, has allocated a huge budget to update the National Population Register (NPR) for residents in India. The NPR, designed in a way that one can arrive at a list of possible illegal migrants from it, is essentially the first step of the NRC.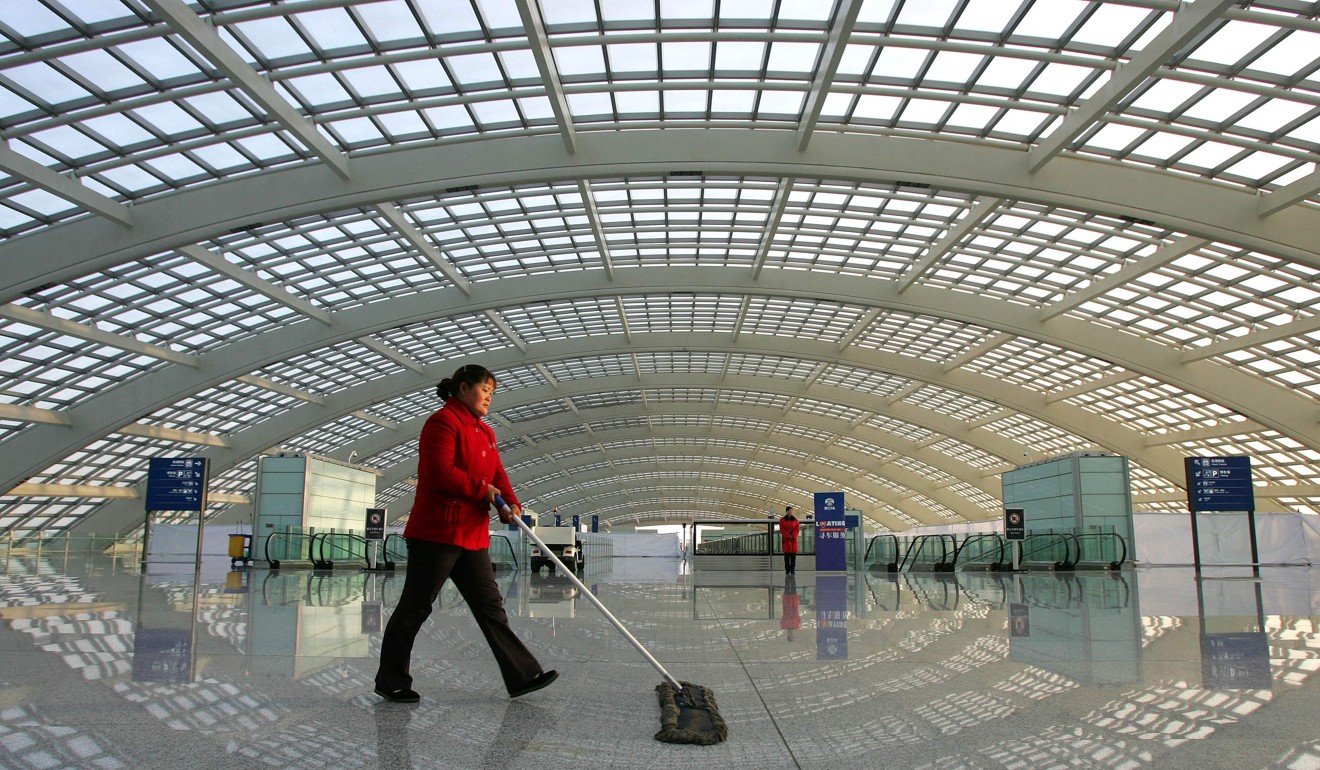 OH, TO BE LIKE CHINA
Living in Beijing around the time of the 2008 Olympics, I would take my Indian visitors on a guided tour of the city's magical transformation: this broad highway lane here built in six months; that entire hotel block there that did not exist last year; those new metro lines that seemed to have been built in weeks. These ready instances of the famed Chinese efficiency would invariably elicit awed gasps, but would also inevitably trigger comparisons with India.
More laments than comparisons, actually. Laments, over the limitations of democracy, what China can do and India cannot. Indians are proud of their democracy, but decades of bureaucratic sloth, poor basic amenities and weak law enforcement have also convinced many that India's liberalism is to blame for its soft state, which in turn is responsible for its poor state capacity.
A mostly parasitic and increasingly criminal political class only adds to the scepticism over democratic accountability. Strange as it may sound, India – the most stable multiparty democracy in Asia – has consistently fared much worse than one-party China and practically one-party Singapore in surveys on public trust in politicians. That is to say, politicians in India, who have to compete with other aspirants to gain popular trust to be elected to public office, are in fact trusted less than in countries where politicians do not have to undergo that test. Go figure.
Between 2010 and 2013, India fell 27 places in rankings on public trust in politicians under the World Economic Forum's Global Competitiveness Index. It is amid this precipitous decline of faith in politicians that Modi stepped in as India's national leader. The popular perception of his smart handling of the western state of Gujarat, where he reigned with an iron fist, propelled his rise to national power. Here was a man, his supporters reasoned, who had the will and the wherewithal to overcome the infirmities of the slow democratic processes that afflict India. A man who could turn India into China.
Within two years of his rule, the same index of trust in Indian politicians jumped nearly to the levels of China. Modi knew what was expected of him.
But if he were required to act with China's speed, surely he would have to be given China's executive authority, and surely no one would mind because that is why they had voted him in.
Naturally then, under Modi, power has been centralised to the extent not seen in India since the days of former prime minister Indira Gandhi. The 18-month "Emergency" that Gandhi imposed between 1975 and 1977, suspending elections and civil liberties, was an extreme exercise in autocracy, but the rest of her domineering reign up until her assassination in 1984 was marked by her equally tight control of both the government and her Congress party. Modi's hold over his party and the government today is just as complete, if not more so. All policies are proclaimed in his name and nothing moves in the party or the government without his nod.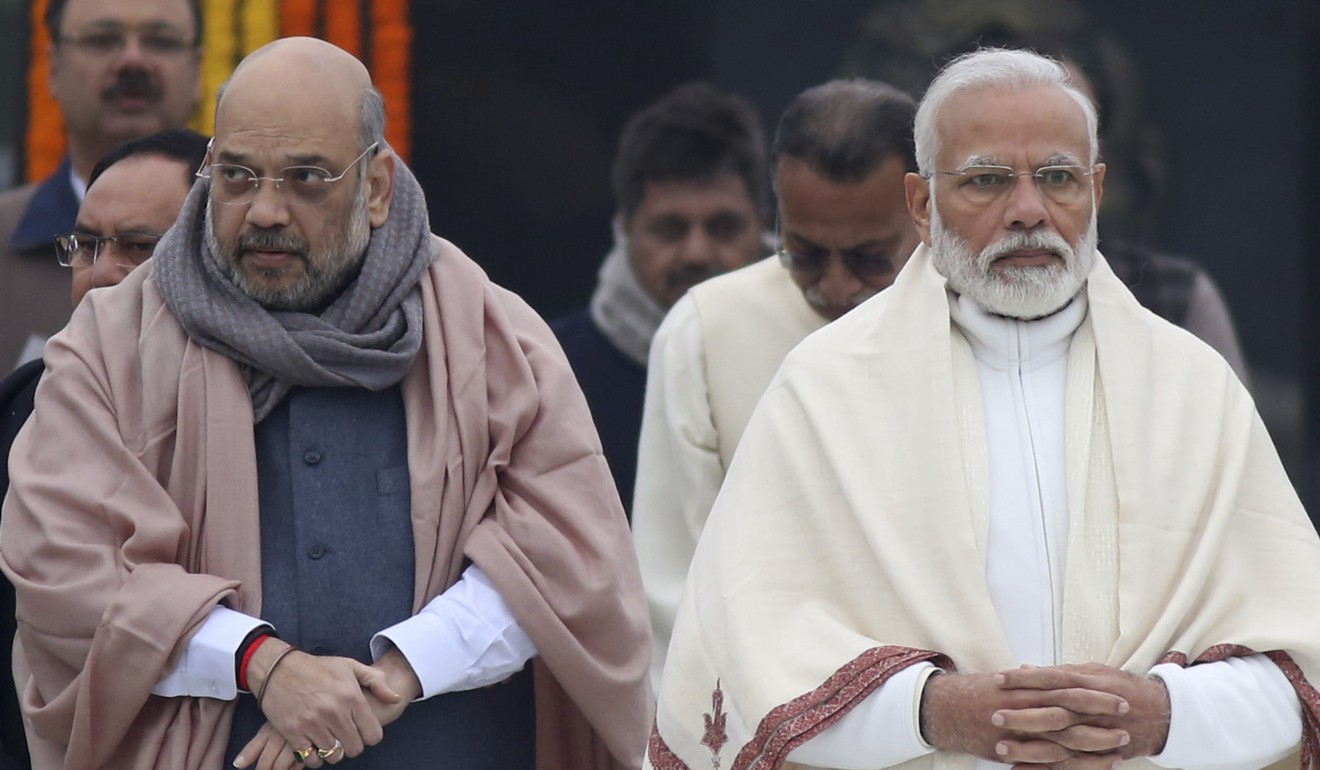 In the cabinet structure of collective decision-making that India borrowed from the British parliamentary system, the prime minister is technically first among equals, with equal rights as other ministers, not more. But in reality, every minister today owes his or her position in the government personally to Modi, and all their initiatives are either Modi's own or cleared by him.
Likewise in the party, all leadership positions down to the state level have been filled by people who have the blessings of Modi and his protégé and confidant Amit Shah, the powerful home minister.
China's all-powerful President Xi Jinping
might still have rivals in his party – Modi has none in his. If there is any entity Modi answers to, it is the BJP's ideological parent, the Rashtriya Swayamsevak Sangh (RSS), a Hindu nationalist paramilitary volunteer organisation, of which Modi was once a foot soldier.
Soon after being re-elected with a thumping majority last year, one of Modi's ministers, Rao Inderjit Singh, said at a public function: "We are a democracy, sometimes it's a boon, sometimes it's a curse. China has developed so much faster than us because it is not a democracy … We are handicapped."
He was channelling my Indian visitors in Beijing, and the popular strand of public opinion in India that has come to see democracy as a virtuous idea, but an ineffectual one that places too many restrictions on the executive. If Modi's first term saw him taking an axe to the foundations that keep in place the checks and balances underpinning Indian democracy, his emphatic re-election signalled the coming of a wrecking ball.
ALL HAIL THE LEADER
Being the first prime minister in India's history to have returned to power with a full majority after the political giants Jawaharlal Nehru and Indira Gandhi, Modi's authority is understandably comparable to theirs. But the absolute power that he has come to exercise now transcends his party and government. It even extends to conventionally independent institutions such as the central bank, the military, the media, and even the judiciary.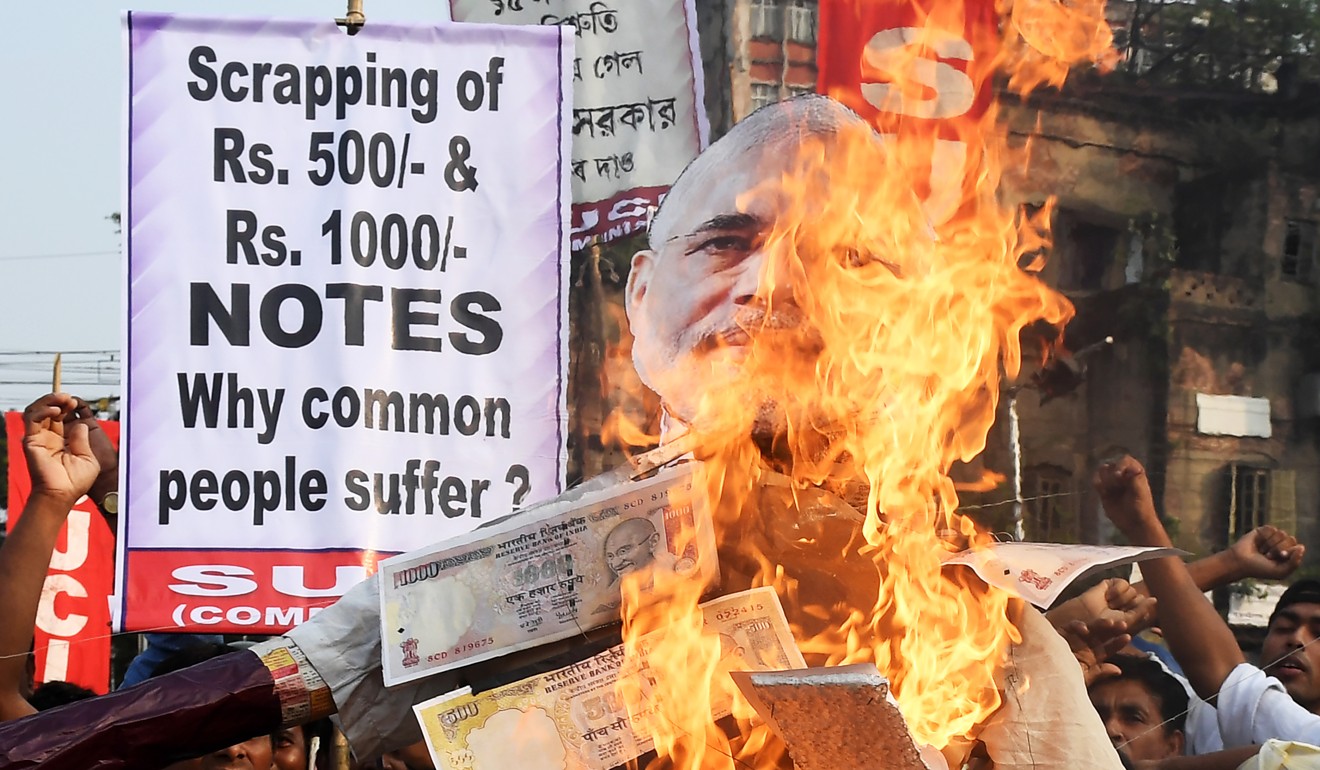 Modi's sudden decision to withdraw high-denomination banknotes from circulation in 2016 showcased the reach of his power. The overnight withdrawal of 86 per cent of the cash in circulation in an overwhelmingly cash-driven economy delivered a shock that India still has not overcome, but it also unambiguously declared the arrival of a supreme leader who could impose his will, no matter the consequences, without any due consultative process or institutional checks. The Reserve Bank of India was only the first of the revered Indian institutions to capitulate.
Under Modi, the government has suppressed inconvenient data, most notably on consumption and employment, both of which are at a four-decade low. A year after he took power the first time, the government changed the base year and methodology for calculating the GDP. This immediately pushed up the growth rate by nearly 2 percentage points, surpassing China's, giving Modi dubious bragging rights. This meddling with data and the institutions responsible for compiling them today has rendered Indian data as credible as their Chinese equivalent.
India's much-vaunted civil service, designed to draw the country's best brains to an apolitical bureaucracy, is witnessing an unprecedented partisan makeover. In a break with tradition, senior bureaucrats can increasingly be found making public statements on politically contentious issues and voicing ideological inclinations that echo the ruling party's.
Federal investigative agencies act almost as a party unit, conducting raids on political gadflies and Modi's old enemies with the same frequency and efficiency that Chinese agencies once did for Xi when he was waging his anti-corruption campaign and cementing power. As a result, an unusual climate of fear pervades the circles of power and beyond in New Delhi today, more befitting a totalitarian regime than the world's biggest democracy.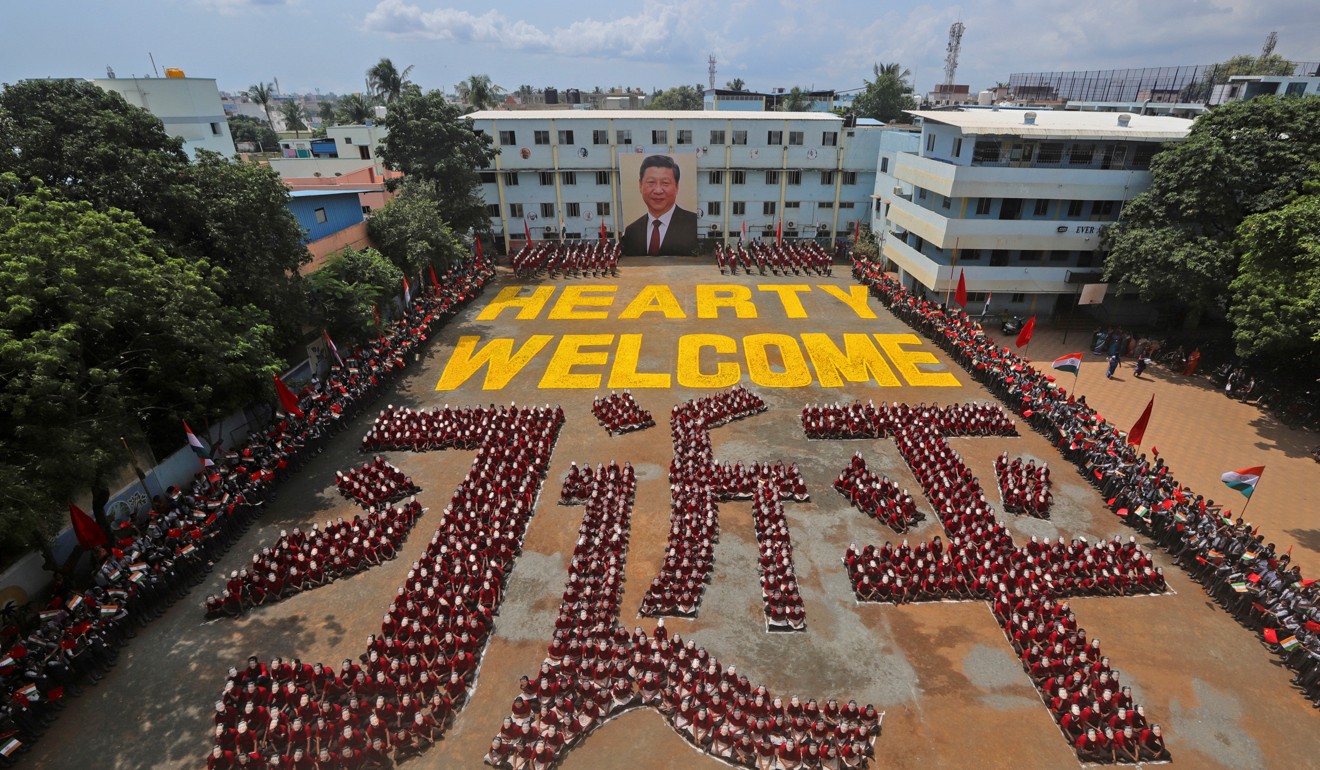 The military, among India's most independent institutions, has come to be closely identified with the government, especially since covert cross-border attacks on Pakistani soil began to be used by the BJP for election campaigns. After one such "surgical strike" on Pakistan-based terrorists right before the general elections last year, party leaders began to frequently refer to the military as "Modi's soldiers".
Not only did the military not object to its politicisation, but it may have also helped Modi's campaign in other, subtle ways. It was only after the election was over that the Air Force revealed an Indian missile had downed an Indian helicopter, killing six of its own soldiers, during the face-off with Pakistan. The information that the only Indian soldiers who died in the confrontation were killed by India itself, not Pakistan, would have taken the gloss off Modi's militaristic election campaign had it been let out earlier.
As protests against the citizenship law began to roil India, Army chief Bipin Rawat criticised those leading the demonstrations, breaking the sacred covenant of India's civil-military relations that requires military bosses to stay away from politics while in service. Within days, Rawat was elevated to India's first Chief of Defence Staff, a post created to improve coordination between the Army, Navy and the Air Force.
Like the military, the higher judiciary has become increasingly compliant. From its refusal to look into allegations of corruption in a fighter-jet deal and yielding to the government's wishes on judges' appointments, to its decision to award to Hindus the disputed land where Hindu activists destroyed a centuries-old mosque, the country's apex court has shown little appetite in standing up to the ruling dispensation.
Kashmir has been under lockdown for five months after the Modi government in August abolished its special constitutional status of semi-autonomy. Internet services remain shut down and its top leaders are still in jail, but the Supreme Court has shown no urgency in dealing with the petitions challenging the validity of Delhi's actions. With the citizenship protests as well, it has yet to act even as reports of deadly police crackdowns on protesters and Muslim neighbourhoods pour in from BJP-ruled states and the body bags pile up.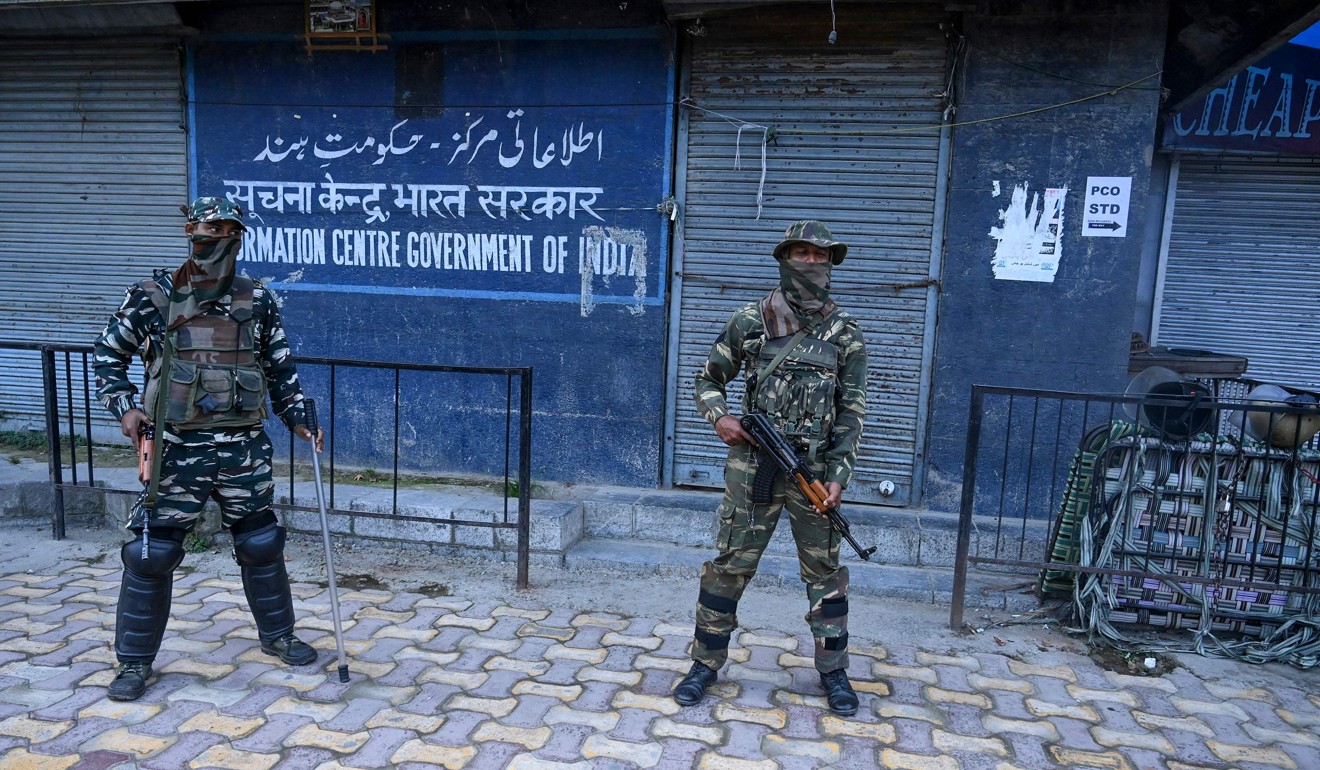 MASTER OF ALL HE SURVEYS
Other pillars of democracy have been crumbling as well. India's mainstream media for the most part has been browbeaten into submission while new media outlets sympathetic to a Hindu-first world view have emerged. High-profile editors with an independent streak have been mostly forced out. Most of the new crop of top editors, especially in television, are so openly partisan that a government with a more sophisticated approach to propaganda would actually be embarrassed by their cloying adulation.
Few prominent newspapers or television channels dare to challenge the Modi administration's stated position. News reports that might show the government in a bad light are underplayed or not carried at all. Critical stories that still see the light of day disappear into the ether without any explanation. Anchors eager to please the establishment rip into the government's critics rather than grill its ministers on important policy issues. The more eager ones actively spread hatred with their sectarian spins.
The result of all this is a mainstream media landscape where some of the news organisations have come to resemble a more excitable version of the usually staid Chinese state media – and are sometimes more unabashedly fawning and fearful of the political leadership than in China. Newspapers and websites that show signs of independence are denied advertisements and slapped with libel suits, while their journalists are intimidated.
Vicious troll armies allied with the Hindu supremacist cause are just as well-funded and ubiquitous as China's wumao – the "50 Cent Army" hired to swing public support towards the Communist Party – but far more sinister, with their rape and murder threats. India last year fell two more places on the World Press Freedom Index compiled by Reporters Without Borders. From 80th in 2002, it now ranks 140th out of 180 territories, behind South Sudan, Myanmar and Palestine.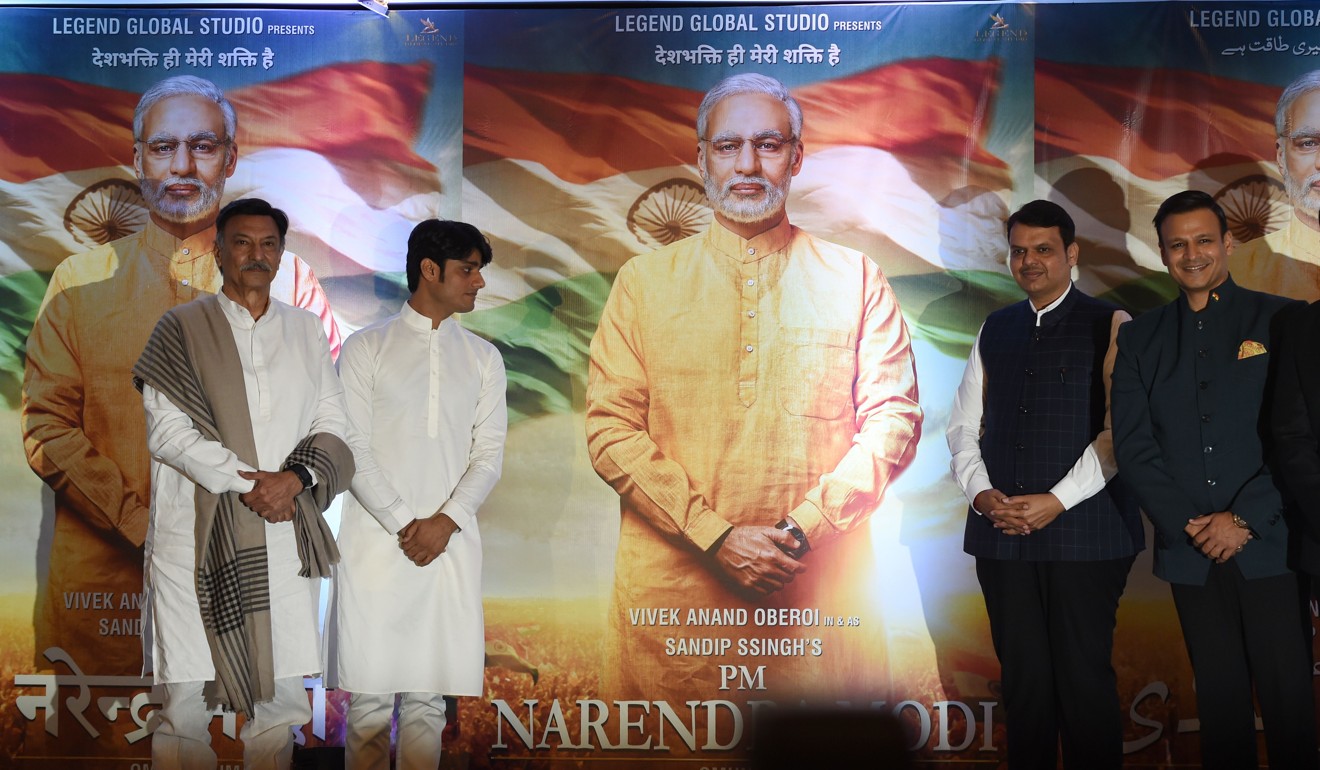 In kowtowing to the ruling party and its leader, the Indian state has at no point resembled China more than it does under Modi. Even during the Emergency, the media was bent by brute force; it did not cheerfully embrace the cause of a paramount leader, and the judiciary remained unbowed. It is not for nothing that Modi calls it a "New India".
Government advertisements are an important tool of controlling the media, as is access. In the first four years after coming to power in 2014, the Modi administration spent about US$700 million on advertisements. The prime minister's face features prominently in most of these, beaming out from the front pages of national dailies or smiling benignly at passers-by at traffic intersections and petrol pumps.
Books by him, and about him, are everywhere, including comic books on his supposedly heroic childhood. In one of these, he survives a crocodile attack. He has 52.3 million followers on Twitter, 32.8 million on Instagram, and even a quarter of a million followers on China's Weibo.
His online warriors make and unmake trends on social media every day, troll his critics and amplify his admirers. Bollywood falls over itself to please him and sports stars vie for his attention. School students are asked to write essays on his courage, college students are expelled for writing protest letters. If Xi has "Xi Jinping Thought", Modi has the far more interactive Mann ki Baat, or From the Heart – his own radio programme. For all the reams written on Xi's personality cult, they are not a patch on the one built around Modi.
TOO MUCH OF A GOOD THING
For a man at the peak of his power and popularity, the tide of defiance against the citizenship law must be confusing – Modi must wonder why the people would not believe in him when they voted so overwhelmingly for him just seven months ago.
The only reason someone as adept at reading the popular pulse may have got it wrong this time is that he misread the genuflection of the state as that of its people.
The genesis of that error of judgment lies in his election itself. Because of the first-past-the-post voting system in India, with high levels of electoral fragmentation, even low vote shares can throw up thumping majorities, and middling levels of support can look like overwhelming popularity. Modi's party won more than 50 per cent of directly elected seats in the Parliament in the past two elections – an impressive feat – but won 37 per cent of the votes polled in 2019 and 31 per cent of the votes in 2014.
Read in another way, Modi had the support of a little less than a third of the voters in 2014 and a little more than a third last year.
So, no, people did not vote for him as overwhelmingly as most think. For a policy as contentious as the citizenship law and the national citizenship register, which will subject the entire population to an arduous verification process with a deeply divisive filtration mechanism, a government more rooted in reality would have sought proof of a greater buy-in from its voters before rushing into it.
The fact is, for all the hype around the BJP's irreversible political hegemony, it will never be the Communist Party of China. Just as China is stuck with one party, India is stuck with many. In fact, the BJP's electoral reversals in some recent state elections show that India is far from becoming the one-party state that the BJP's success seemed to suggest a year ago. In March 2018, the BJP and its allies ruled 21 of the 29 Indian states. They now control just 15.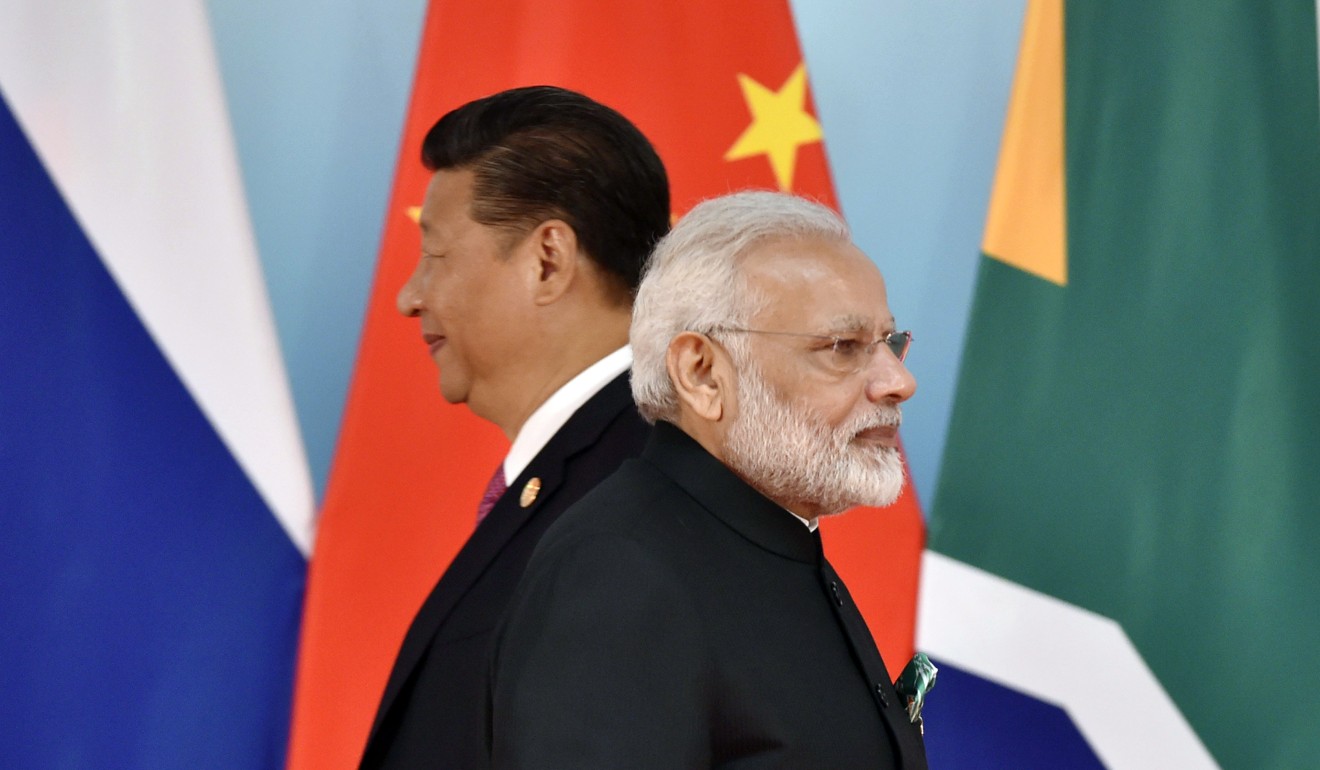 Unlike China, the political diversity of India is too deeply ingrained in the nation's character for even the mighty Modi to wish away.
China has a long history of highly centralised countrywide control, fostered by successive imperial dynasties. This unitary system of governance has been the cornerstone of Chinese political culture ever since the first imperial dynasty unified the country in 221BC. The Communist Party's centralised rule, established after a chaotic but brief break in this tradition, is part of this longer continuum.
Indian empires, on the other hand, even when they managed to forge nationwide rule, struggled to maintain unitary authority, thanks to pesky regional forces and foreign invaders.
With hundreds of languages and ethnicities, plus that unique indigenous ingredient of caste, India was never destined for the kind of political and cultural homogeneity that China would come to enjoy. Even the British, for all their supposed success in stitching together a resilient nationwide administration in India, in 1947 left behind 565 princely states covering 40 per cent of the subcontinent, plus thousands of smaller estates independently ruled by satraps.
When he removed the autonomy of Kashmir, one such princely state that had joined the republic on that very condition, Modi justified it as his quest for "One India". The truth is, India has always been more comfortable in its many avatars than being restricted to one. Bengal is not Kerala and Gujarat is not Assam, and none of them will ever be Uttar Pradesh. That is just life in a big nation, which is more like "a continent of many nations", in the words of the last British commander in chief of the Indian Army, General Claude Auchinleck.
This diversity greatly enriches India's culture, makes its people naturally cosmopolitan, and its politics accommodating, by forcing negotiations and compromises. But Modi and his party deeply despise the lack of homogeneity. They see this diversity as a liability, much like democracy – a hindrance to attaining the nation's full potential.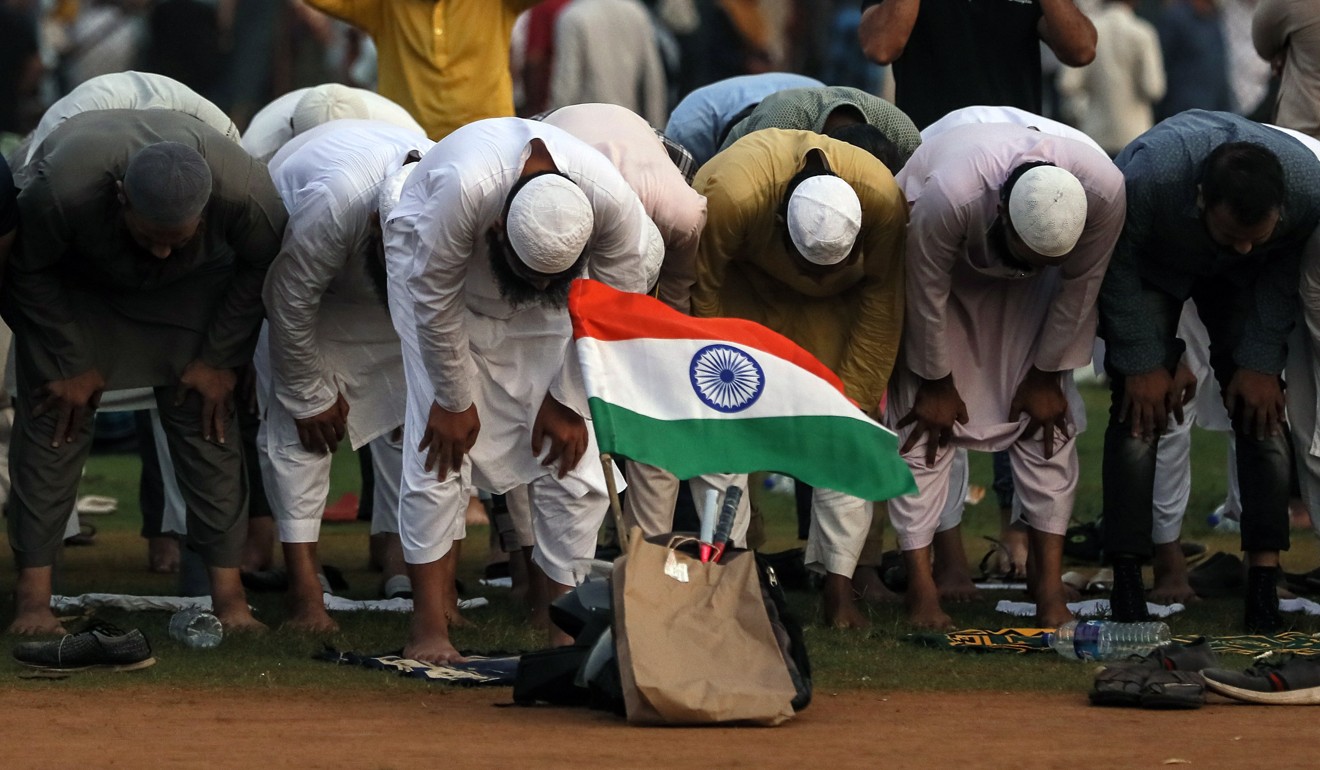 The BJP's stated philosophy is "Hindi, Hindu, Hindustan" – one language, one culture, one country. It desperately wants to make Hindi the national language even though it is only one of India's 22 official languages. It genuinely believes India's common culture is "Hindu", even though a fifth of the population are not Hindu and those who are do not subscribe to any one form of Hinduism.
In its quest for uniformity, the BJP has learned nothing from the country it hates the most. Pakistan also mistook religion for culture and found itself dismembered when it tried to impose Urdu as the national language, leading to a revolt by Muslim Bengali speakers and the birth of Bangladesh.
Then there is diversity of history, of memory. The historical grievances that Hindu nationalists tap into vary in intensity from region to region. Southern India, for example, was far less affected by the violence of partition or Muslim raiders and empires of yore, thus fashioning a world view that is far less agitated by resentment towards Muslims, unlike in the north. Not surprisingly, the BJP has very little presence in the south.
THE ARGUMENTATIVE INDIAN
In this diverse mix of the subcontinent, democracy is actually more than a virtue. It is the default setting. How do you accommodate so many different cultures and peoples without giving them a voice? How do you create stability if each group in this composite does not have a stake in it? China, with one dominant language and 92 per cent of the population from one ethnic race – the Han – despite all its wealth and power and magnificent highways, offers a political model India just cannot replicate. The Indian streets awash with protesters are a not-so-gentle reminder of this reality.
The citizenship protests are as much an expression of India's inherent racial and political diversity as they are of its irrepressible diversity of views. In his book The Argumentative Indian, Nobel laureate Amartya Sen traces the historical roots of the country's democracy in the rich tradition of public arguments and debates that "make heterodoxy the natural state of affairs in India".
From the Buddhist councils in the third century BC, drawn from regional representatives to settle philosophical disputes with parliament-like voting procedures, to Mughal Emperor Akbar's sponsorship of dialogues between different faiths 2,000 years later, India has a long history of intellectual dissent and debate. Sample this 19th century Bengali poem by social reformer Raja Ram Mohan Roy, which says: "Just consider how terrible the day of your death will be; Others will go on speaking, and you will not be able to argue back."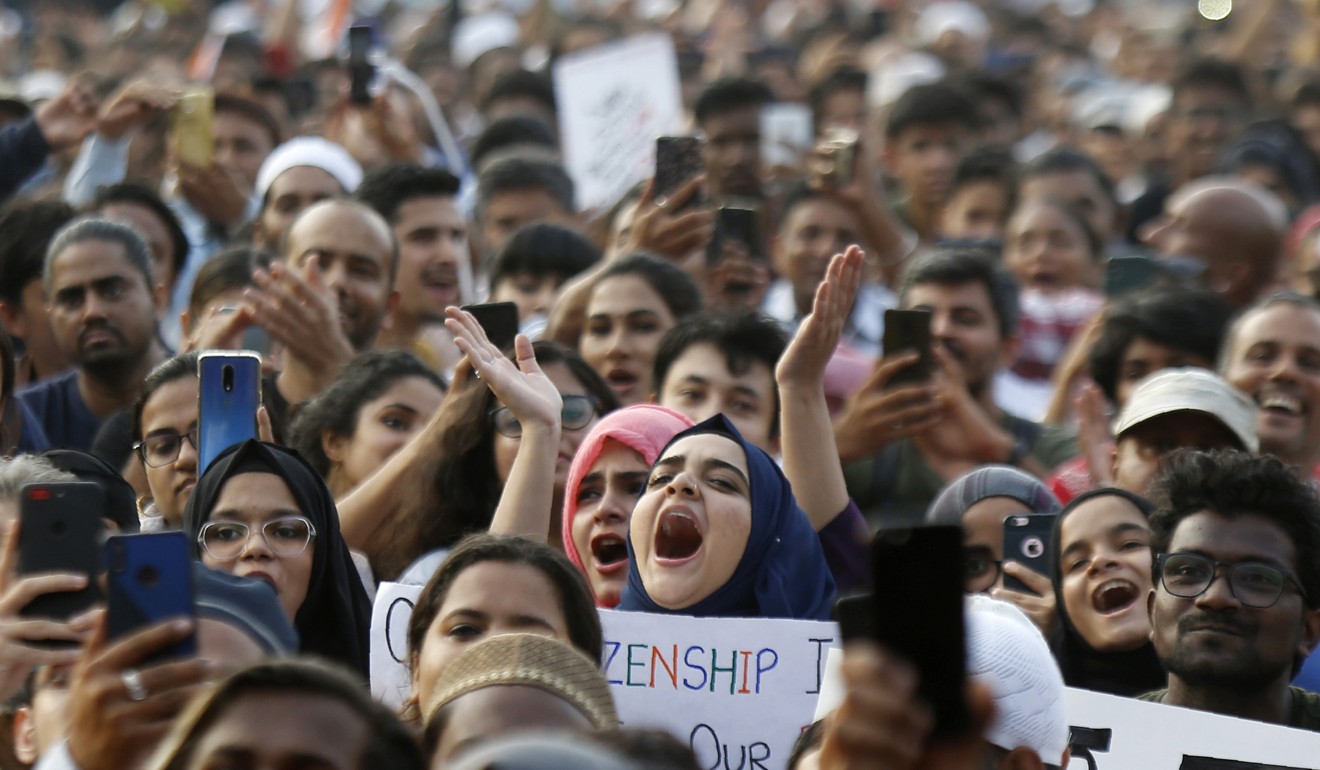 As Sen writes, early critics of Buddhism in China demanded a ban on the religion from India for spreading irreverence and defiance of authority. "Filial piety began to degenerate and people began to shave their heads and refused to bow their heads to the Princes and their ancestors" ever since Indian texts began to be translated into Chinese, complained powerful seventh-century Confucian leader Fu-yi to the Tang emperor.
You get the drift, Indians are predisposed towards insubordination and like to argue. A lot. Nearly three quarters of a century of democratic habits have only sharpened these disputatious instincts. Popular protests toppling a leader who tried to impose dictatorship, as well as rights movements and political agitation across the country, have over decades established demonstrations, rallies, marches and pickets as legitimate and essential avenues of challenging executive overreach. No one gets to play supreme god in politics for too long in this very religious country.
In his last speech to the constituent assembly that framed the constitution of free India, the chairman of its drafting committee, B.R. Ambedkar, invoked British philosopher John Stuart Mill to urge Indians never to "lay their liberties at the feet of even a great man, or to trust him with power which enables him to subvert their institutions". Hero worship, he warned in that 1949 speech, "is a sure road to degradation and to eventual dictatorship".
The protesters, who have been using the constitution and Ambedkar as totems of their resistance, are reminding Modi that he may think he is Xi – but India is not China. There is a limit to the executive leeway they will allow their elected leader, and Modi has maxed out his. Remaking the Indian state after China's image is one thing, but the people are another matter. The protests, in essence, demonstrate the potential for backlash in a society that has become used to democratic freedoms and fears losing them. If only Modi had paid more attention to Hong Kong. ■
Debasish Roy Chowdhury is a Senior Research Fellow at the Sydney Democracy Network, The University of Sydney
Purchase the China AI Report 2020
brought to you by SCMP Research and enjoy a 20% discount (original price US$400). This 60-page all new intelligence report gives you first-hand insights and analysis into the latest industry developments and intelligence about China AI. Get exclusive access to our webinars for continuous learning, and interact with China AI executives in live Q&A. Offer valid until 31 March 2020.