Malaysia
Get more with myNEWS
A personalised news feed of stories that matter to you
Learn more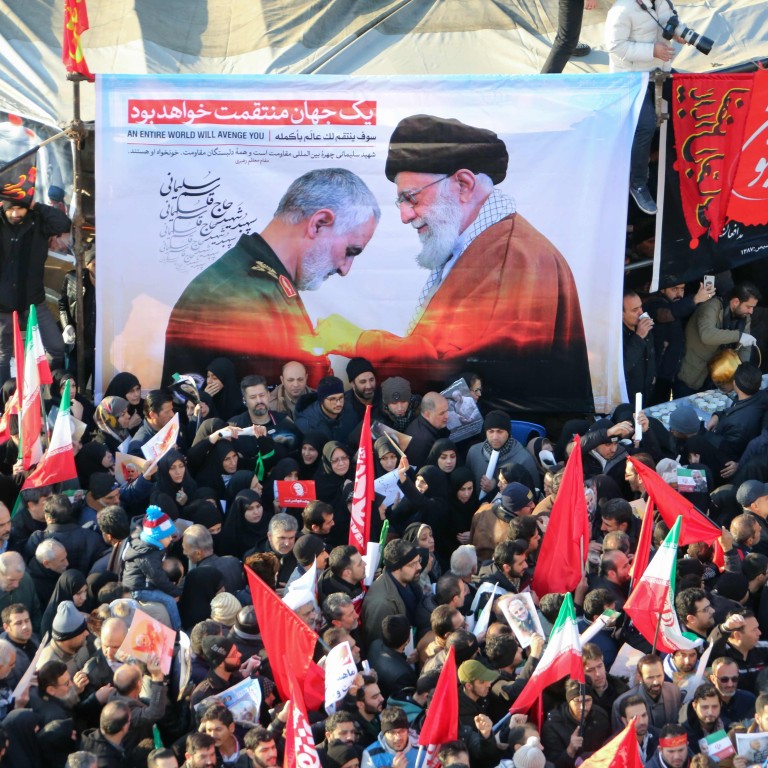 Analysis
Soleimani killing: what is Malaysia's aim in call for Muslim unity?
Prime Minister Mahathir Mohamad swung behind Tehran following Trump's assassination of the Iranian general
He has also risked the ire of Saudi Arabia by likening the event to the murder of journalist Jamal Khashoggi
Malaysian Prime Minister
Mahathir Mohamad
may have come out strongly in support of
Iran
following Washington's assassination of one of its top military commanders, but analysts believe he will still be keen to avoid incurring the wrath of Tehran's arch rival
Saudi Arabia
.
Mahathir on Tuesday blasted the Trump administration's targeted killing of General Qassem Soleimani as "immoral" and warned it could lead to an escalation in "what is called terrorism".
"We are no longer safe now. If anybody insults or says something that somebody doesn't like, it is alright for that person from another country to send a drone and perhaps have a shot at me," he said, comparing the incident to the
murder of journalist Jamal Khashoggi
, a critic of Riyadh who Saudi Arabia is widely suspected to have assassinated.
Those remarks are unlikely to have gone down well in Riyadh, which is still smarting from
Malaysia's
decision to host a global Islam forum in December – an event it saw as stealing the thunder of the Saudi-backed Organisation of Islamic Cooperation.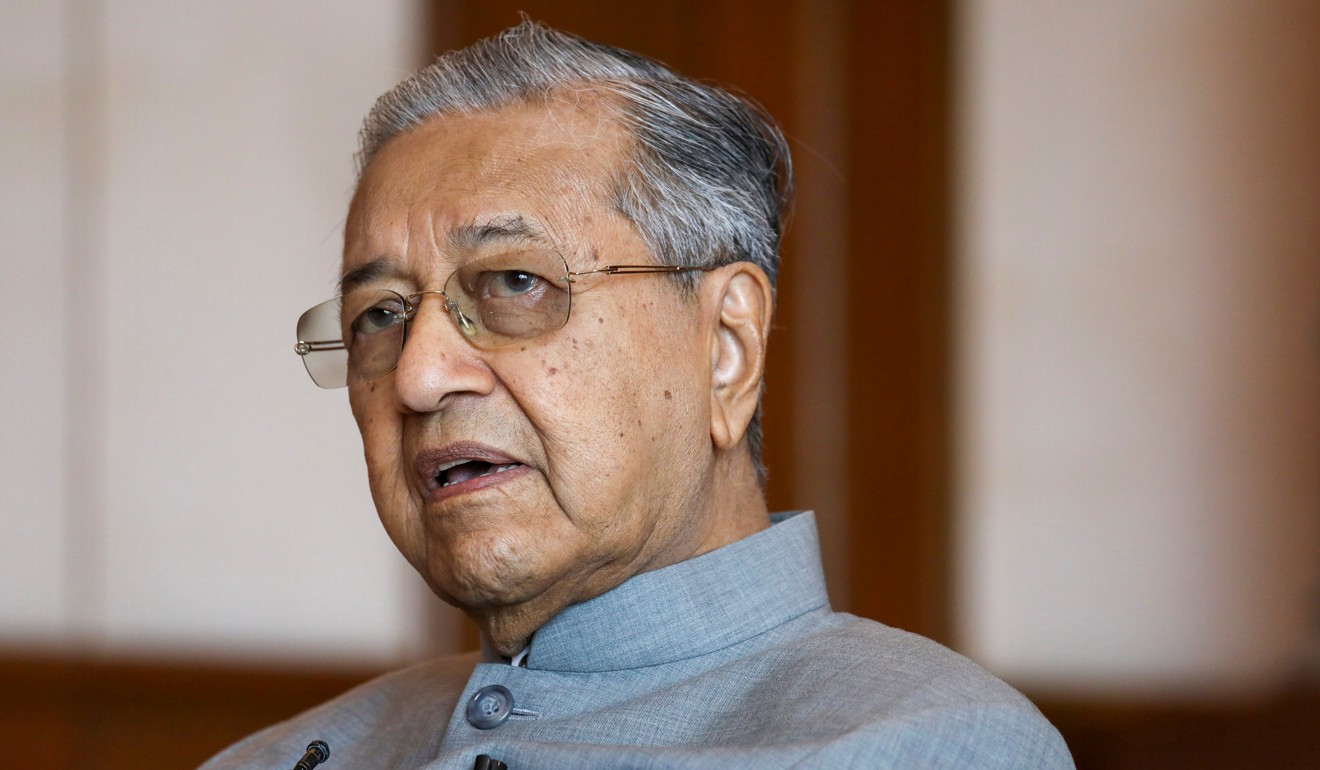 But analysts said Mahathir's remarks should be seen in the context of his administration's long-held and sometimes controversial emphasis on ummah, or Muslim community, in foreign policy, rather than as a signal of shifting allegiances.
The leader, who has carefully maintained good relations with Iran despite US sanctions against Tehran, said that following Soleimani's death the time was right for
Muslim countries to "come together".
While the remarks raised eyebrows, analysts say the comments were not atypical for Mahathir, who won election last year but was also prime minister from 1981 to 2003.
"This is vintage Mahathir – the issues that get him passionate and he cares about. The push for unity within the Muslim ummah comes at a time when it seems the community is very divided and there's a lot of conflict within the Muslim world," said Thomas Daniel, a senior analyst at Malaysia's Institute of Strategic and International Studies.
Daniel pointed to the government's foreign policy framework launched last year which restated the Muslim-majority's nation's commitment to "improve the condition of the ummah", and announced Malaysia's intent to play a prominent role in the Organisation of Islamic Cooperation.
He also pointed to Mahathir's 2018 address at the United Nations General Assembly, when the veteran leader took aim at Israel, blaming its formation as the source of
terrorism
and enmity towards the Muslims and Islam.
His recent remarks on Iran, say analysts, may even be a sign he is shifting back to a position of relative neutrality and non-alignment following the
Kuala Lumpur Summit
, at which speakers from Riyadh's three top regional rivals – Qatar, Turkey and Iran – were given the honour of delivering keynote speeches.
Despite receiving invitations, the Saudis – along with allies such as the United Arab Emirates, Egypt and Bahrain – stayed away from the summit, while Pakistan's Prime Minister Imran Khan, who had hatched the idea for the forum with Mahathir last year, pulled out at the last minute after reportedly coming under pressure from the Saudis.
"Perhaps Prime Minister Mahathir and Foreign Minister Saifuddin Abdullah feel that we have taken certain positions on strategic disputes and issues in the Middle East that we should not have taken," said Daniel.
"Malaysia is supposedly a neutral, non-aligned country and we do not want to be getting too deeply involved into the geopolitical and strategic disputes of countries in the Middle East. Especially if it is a proxy war. The positions taken by the former administration – whether they were publicly acknowledged or not – amounted to more of a pivot than what Malaysia should have done."
Daniel said concerns Riyadh might retaliate for Mahathir's comments by limiting haj pilgrimage quotas were overstated. He said this was an effective tool in Saudi Arabia's arsenal, but asked how often it had been wielded.
Julia Roknifard, an assistant professor at the University of Nottingham's social sciences faculty in Malaysia, said any perceived diplomatic faux pas in Mahathir's remarks could always be patched up later.
"Malaysia's role in Middle East matters is very minimal, but Mahathir has raised the issue of ummah often so this is certainly [in character]," she said.
Critics of Mahathir have noted that the Kuala Lumpur summit stayed clear of discussing
China's treatment of Uygur
and other Muslim minorities in Xinjiang, where Beijing has been accused of running political indoctrination camps. However, while Malaysia has not strongly spoken out on the matter, in October last year it tested ties with China by freeing 11 Uygurs from detention rather than extraditing them to China.
Also on Tuesday, Malaysia's Foreign Affairs Ministry issued a travel advisory for Malaysians in the Middle East.
"We are monitoring the current volatile situation in the Middle East and Gulf region," said Saifuddin, the foreign minister, asking all Malaysians in the region to take safety precautions that included registering with the nearest Malaysian consulate or embassy.
This article appeared in the South China Morning Post print edition as: Mahathir 'trying to juggle' ties with Tehran and Saudis