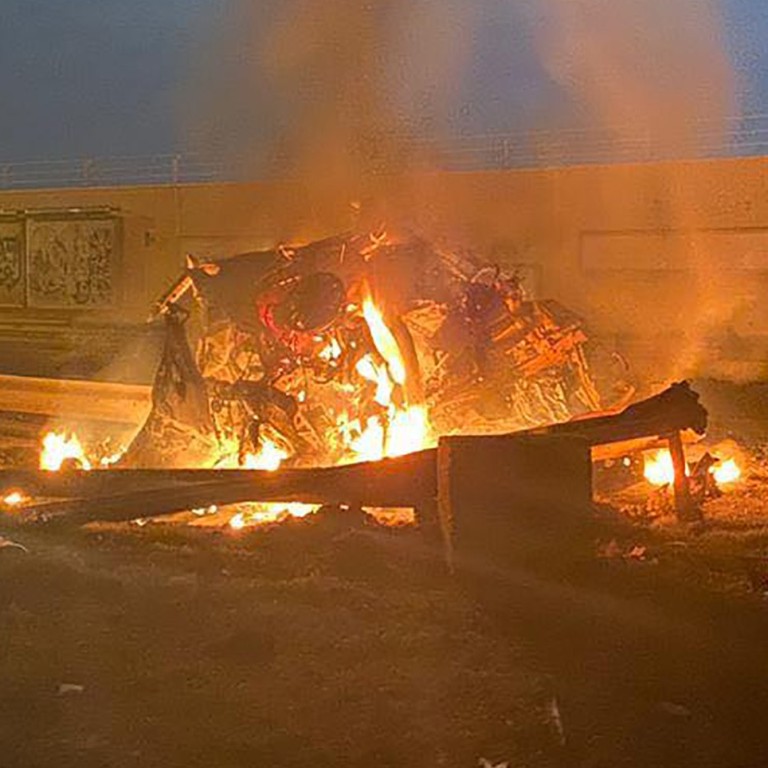 Analysis

|
As Iran attacks, the US forgets: Soleimani was once on its side
In Afghanistan and Syria, against al-Qaeda and ISIS, Soleimani once helped the American cause
Now his death at US hands is uniting America's enemies against it
The question the
United States
should now be asking is how this came to pass: it has seldom been mentioned since his assassination, but Soleimani once fought on the same side as American forces. In killing him,
Trump
appears to have perhaps shot himself in the foot.
Before we examine this earlier marriage of convenience, it is worth a quick recap of how we came to this juncture. On January 3, Soleimani, the chief of Iran's al-Quds Force since 1998, was killed at Baghdad's international airport in a US drone strike. Also killed was Abu Mahdi al-Muhandis, deputy commander of Popular Mobilization Forces, an Iran-backed militia, and possibly, deputy Hezbollah leader Naim Qassem. That Soleimani was landing just a few kilometres from US military bases in Baghdad perhaps hints at an impression that he felt he would be able to keep his visit secret – or that the US would not target him. But given the escalation in recent months, it is obvious major operations were being planned against US assets in Iraq.
Soon after, the Pentagon stated that President Donald Trump had ordered the killing of Soleimani to "thwart further attacks on US military personnel".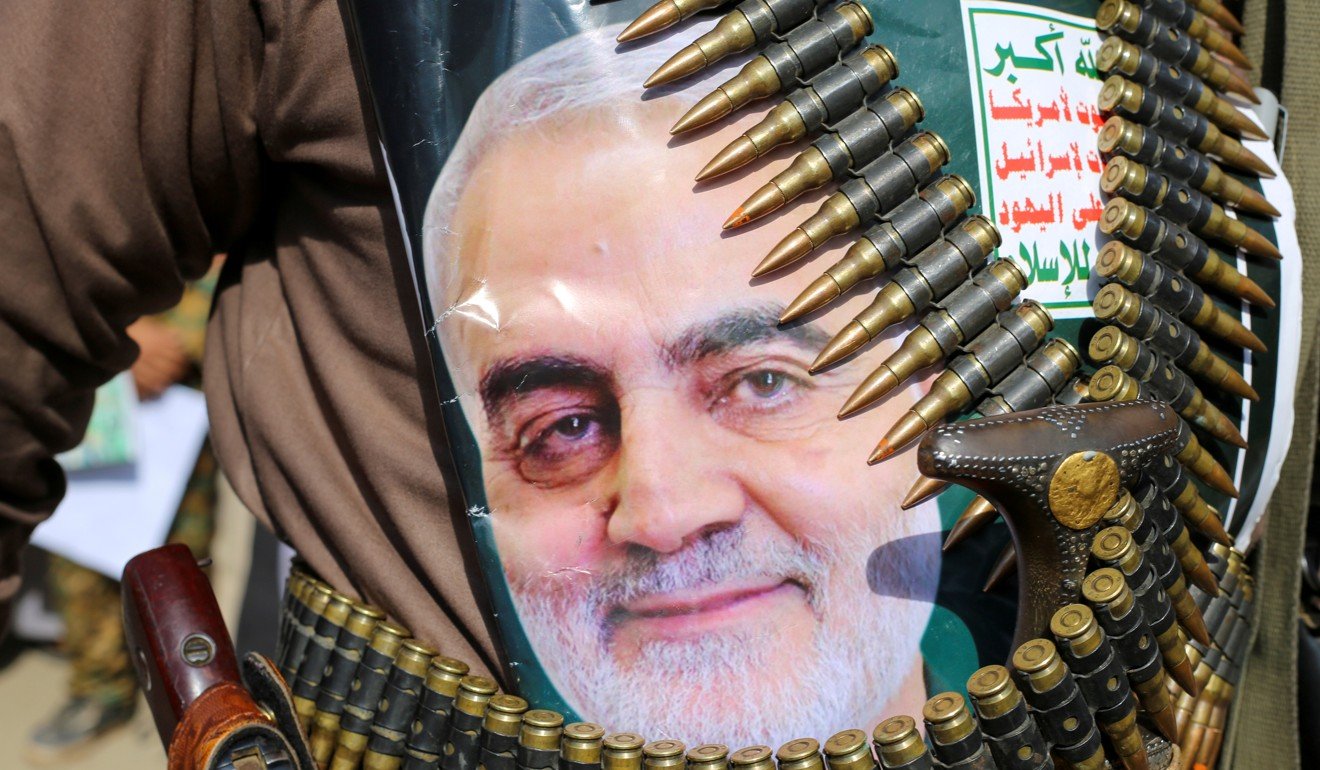 This itself was unusual: Soleimani was not the leader of any terrorist entity but the head of a state organisation. Still, the US is justifying the strike by pointing to the March 2007 United Nations Security Council sanctions on Soleimani for supporting terrorism and selling Iranian weapons overseas, the US 2011 designation of Soleimani (along with other officials) as terrorists, and the April 2019 designation of the Islamic Revolutionary Guard Corps as a Foreign Terrorist Organisation – the first time the US had declared a branch of a foreign military thus.
JAMES BOND, LADY GAGA IN ONE
Soleimani was an iconic figure among Shias. A survey in 2018 by IranPoll and the University of Maryland found Soleimani had a popularity rating of 83 per cent, beating President Hassan Rowhani and Foreign Minister Mohammad Javad Zarif.
Former CIA analyst Kenneth Pollack, in a profile for Time's 100 most influential people in 2017, wrote, "to Middle Eastern Shiites, he is James Bond, Erwin Rommel and Lady Gaga rolled into one".
Iran's Supreme Leader had once labelled him "a living martyr of the revolution". A zealous supporter of Iran's Islamic Revolution, his personal courage, simplicity, strategic acumen and quiet charisma had led to an image of a warrior-philosopher who stood as a wall between Iran and its enemies.
Tamir Pardo, the former head of Mossad, opined "the Arab spring in the Middle East, and later the fight against Islamic State, turned Soleimani from a shadow figure into a major player in the geopolitics of the region."
The US however, saw him as leading a terrorist campaign internationally and has attributed around 20 per cent of US combat deaths in Iraq directly or indirectly to al-Quds Force and the Revolutionary Guards.
There is a view that Trump, facing impeachment, ordered this attack to improve his standing in the 2020 election and give the image of being a "decisive leader" (although he had, in his presidential campaign declared that the Iraq war was a 'disaster', and the US could have spent 'those trillions' in rebuilding US).
But it is also true that post-Cold War, there are few who have challenged the US as the al-Quds Force and the Revolutionary Guards did, or shaped the Middle East as Soleimani did.
He built the "Shiite Crescent" in the
Middle East
. In the 1990s, he guided Hezbollah against the Israeli occupation of south Lebanon, and in conjunction with Imad Mugniyah, Hezbollah's military commander, conducted skilful guerilla warfare, leading to Israel's withdrawal in May 2000.
The al-Quds Force also troubled Israel by supporting Palestinian militant groups Hamas and Islamic Jihad. In 2003, the US attacked Iraq – which led to concerns that Iran may be targeted next for regime change. Soleimani then utilised the al-Quds Force and Shia militias to thwart US military operations in Iraq, and later, pushed the US-approved Iraqi regime to decline an agreement allowing US troops to stay beyond 2011. In Syria, he spearheaded a massive operation that ensured the regime of President Bashar al-Assad survived.
ONCE ON SAME SIDE
However, Soleimani and the al-Quds Force and the Revolutionary Guards had also cooperated with the US on several occasions.
Prior to 9/11, Iran had been backing the Northern Alliance fighters in
Afghanistan
against the Sunni Taliban. Keen to defeat the Taliban post-9/11, the al-Quds Force with US approval continued its support of the Northern Alliance (Ahmad Shah Masood, leader of Northern Alliance, was killed two days prior to 9/11) and provided maps of Taliban bases in Afghanistan.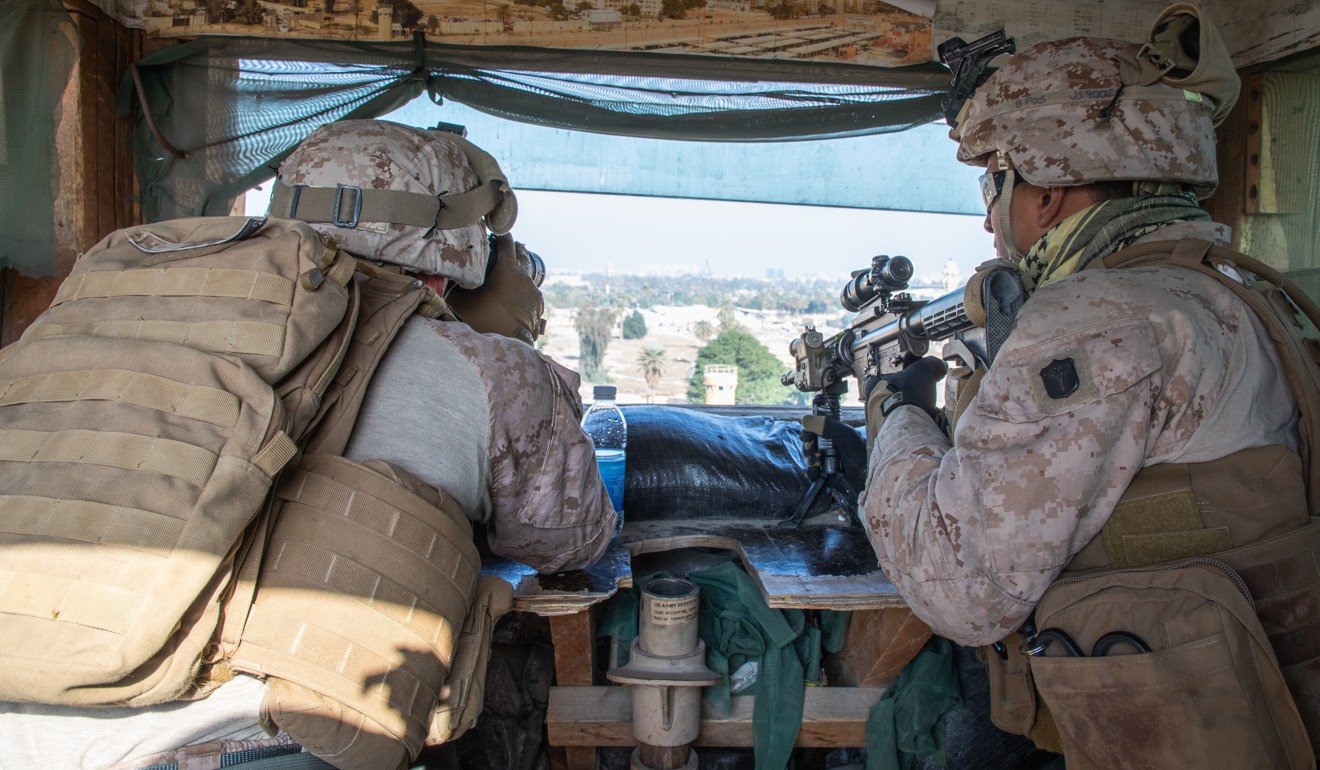 In addition, it helped in the rounding-up and arrest of several al-Qaeda figures in Iran. The Bonn Agreement of December 2001, endorsed by UN Security Council Resolution 1383, was reportedly reached with considerable Iranian diplomatic assistance – it led to Hamid Karzai (a Pashtun; opposed by the Northern Alliance) being appointed as interim head. At that juncture, there were murmurs in Iran that perhaps, it should rethink its relationship with the US – that is until January 2002, when president George W. Bush branded Iran as part of an "Axis of Evil".
In 2006, after the Iraqi prime minister Ibrahim Al-Jaafari fell from favour, the US began vetting replacements to check if they had any relationship with Iran. They homed onto Nouri al-Maliki – after which Soleimani worked discretely to prop up al-Maliki. He also helped secure a ceasefire between radical Shiite cleric Moqtada al-Sadr's militia and the US-backed Iraqi government, and also asked Sadr to stop attacking US targets in Baghdad. This was followed by the conflict against
Islamic State
, or ISIS, in the Iraq-Syria theatre – in this, both the US and Soleimani fought on the same side. Soleimani was central in the retaking of Tikrit in early 2015 and defeat of ISIS.
Given Soleimani's stature and the strategic expanse of his work, it should not be surprising that the killing has drawn retaliation from Iran. Retaliation by its proxies in the Middle East and Levant can also be expected – as can a deterioration in the security of the broader Middle East region. Iran's missiles may be just the beginning.
Kuldip Singh is a retired Brigadier from the Indian Army. He was formerly head of the defence wing in the National Security Council Secretariat of India