Cambodia
Get more with myNEWS
A personalised news feed of stories that matter to you
Learn more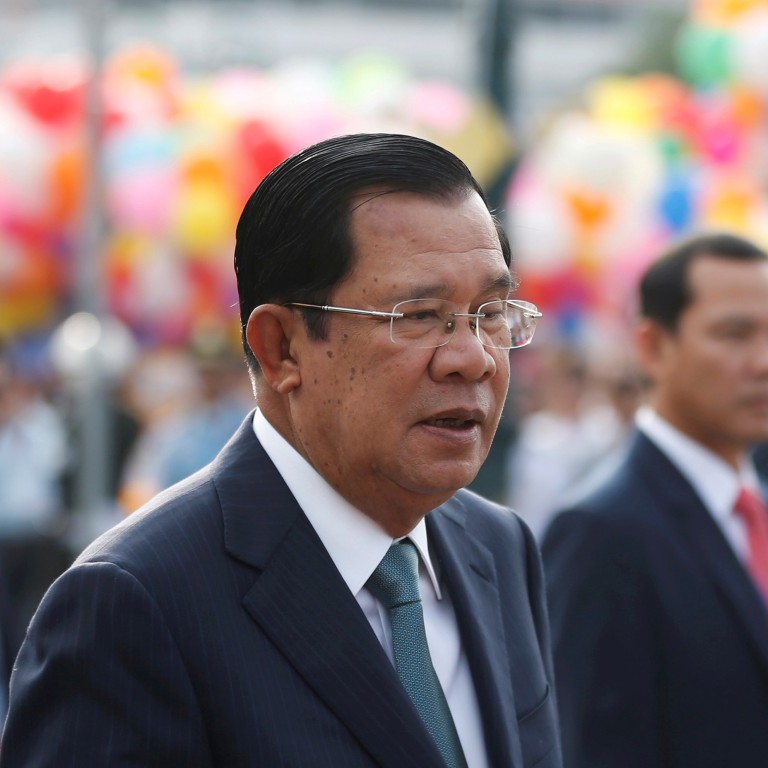 Analysis
Cambodia's Hun Sen has ruled for 35 years – is he looking to shore up his dynasty?
Critics say his political longevity has been won through murder, repression and corruption, but supporters point to relative peace and prosperity
The prime minister is widely thought to harbour ambitions of passing power to one of his sons, mostly likely to de facto military chief Hun Manet
Cambodian Prime Minister Hun Sen marks 35 years in office today, a landmark that divides opinion in the politically tense Southeast Asian nation.
According to his critics, his longevity has been achieved through murder, repression, endemic corruption and dictatorial power – from his still-shrouded actions as a Khmer Rouge deputy commander in the 1970s to the bloody coup he orchestrated to take power in 1997. After dissolving the country's largest opposition party in 2017, he has turned
Cambodia
back into a de facto one-party state, many argue.
"Hun Sen can celebrate the fact that Cambodia belongs to him," said Paul Chambers, a political scientist at Naresuan University in Thailand.
The prime minister and his supporters, however, contend that he has ensured relative peace and prosperity in Cambodia, following a three-decade civil war and almost four years of genocide. Per capita GDP is now above US$1500, compared to US$254 in 1993, according to the World Bank, while Phnom Penh is a modern, vibrant capital.
After joining the Khmer Rouge in his teens, Hun Sen fled Cambodia in June 1976 – a year after the regime came to power – during a series of purges. Three years later, he helped lead other defectors and Vietnamese troops back into Cambodia to overthrow the Pol Pot regime, which was responsible for at least 1.7 million deaths. Hun Sen was then selected to become the new Cambodian state's foreign minister; six years later, aged just 32, he was named prime minister.
At the time, he was already known as a ruthless, wily political calculator, traits that would characterise his more-than-three-decade rule. In 1993, his incumbent Cambodian People's Party (CPP) came second in a United Nations-organised election, yet Hun Sen's tacit backing of several provinces' threat of secession saw him allowed to share power in government. The truce lasted only four years, until he took complete power in the 1997 coup.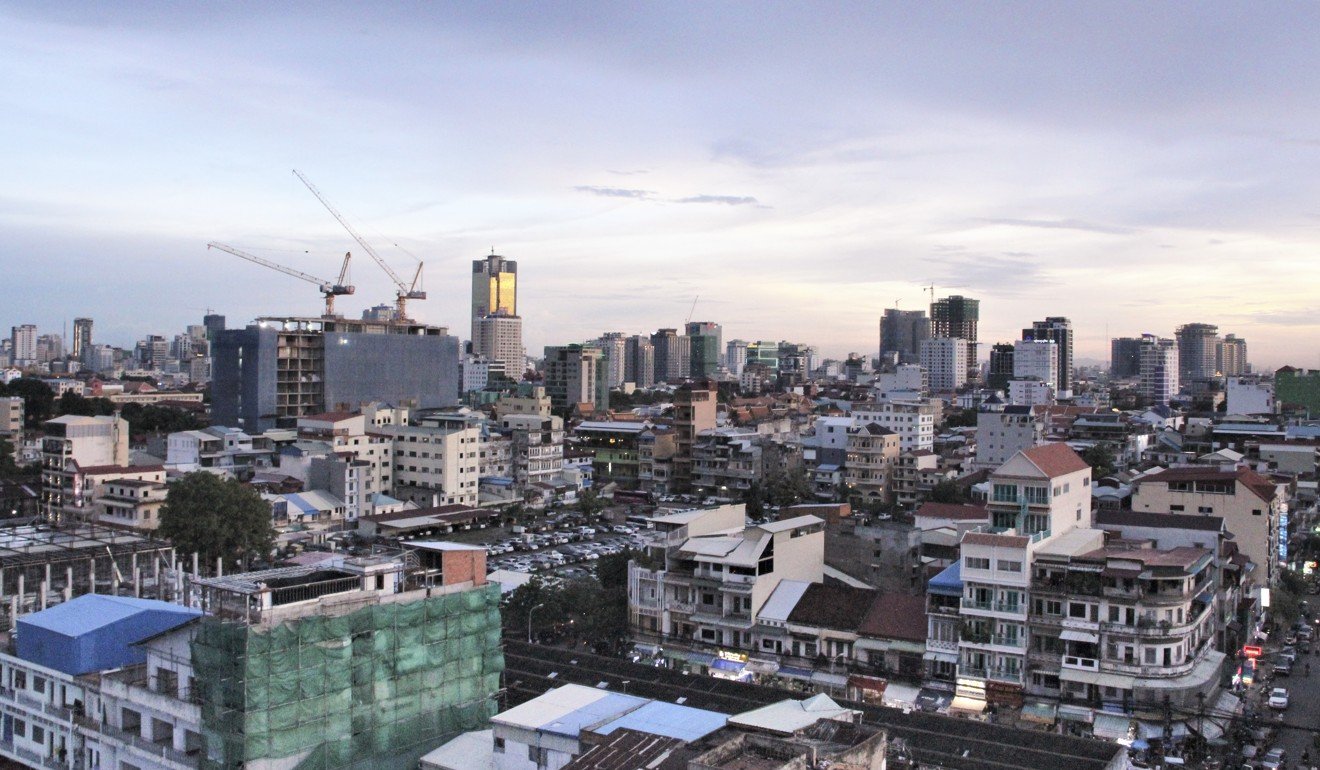 From then until 2013, the CPP ruled virtually unopposed, with Hun Sen sidelining other party grandees and removing any threat of internal opposition. But at that year's general election the ruling party was almost defeated by the new Cambodia National Rescue Party (CNRP), formed the previous year by merging the parties of two opposition leaders, Sam Rainsy and Kem Sokha.
Despite protests and international scrutiny, Hun Sen refused to step down, instead focusing on eradicating the opposition. Sam Rainsy fled the country in late 2015 to escape dubious lawsuits, while Kem Sokha was arrested for treason in September 2017 (his trial will last for the next three months, according to a court statement today) and the CNRP was forcibly dissolved that November, on charges of conspiring with the United States to launch a coup.
Without the main opposition party on the ballot, the ruling CPP then went on to win all 125 seats in parliament at the 2018 general election. Divided and discouraged, the opposition movement is now on its last legs. "Hun Sen knows how to play, to get along with, set a trap for, and defeat, his enemies. He never wants to lose, even once," said Noan Sereiboth, a Cambodian political blogger.
More troubling for Hun Sen is whether the European Union decides in February to remove Cambodia from its preferential Everything But Arms trade scheme, a response to the political crackdown since 2017. Removal will mean new tariffs and quotas for Cambodian exports into Europe, its largest market, and see economic growth dip from 7 per cent in 2019 to 6.5 per cent this year, according to government estimates.
Phnom Penh claims it would subsidise any additional costs of new tariffs for exporters, and sees it as a way to fast-track the economy's move away from reliance on low-cost exports. Economists warn this is optimistic at best.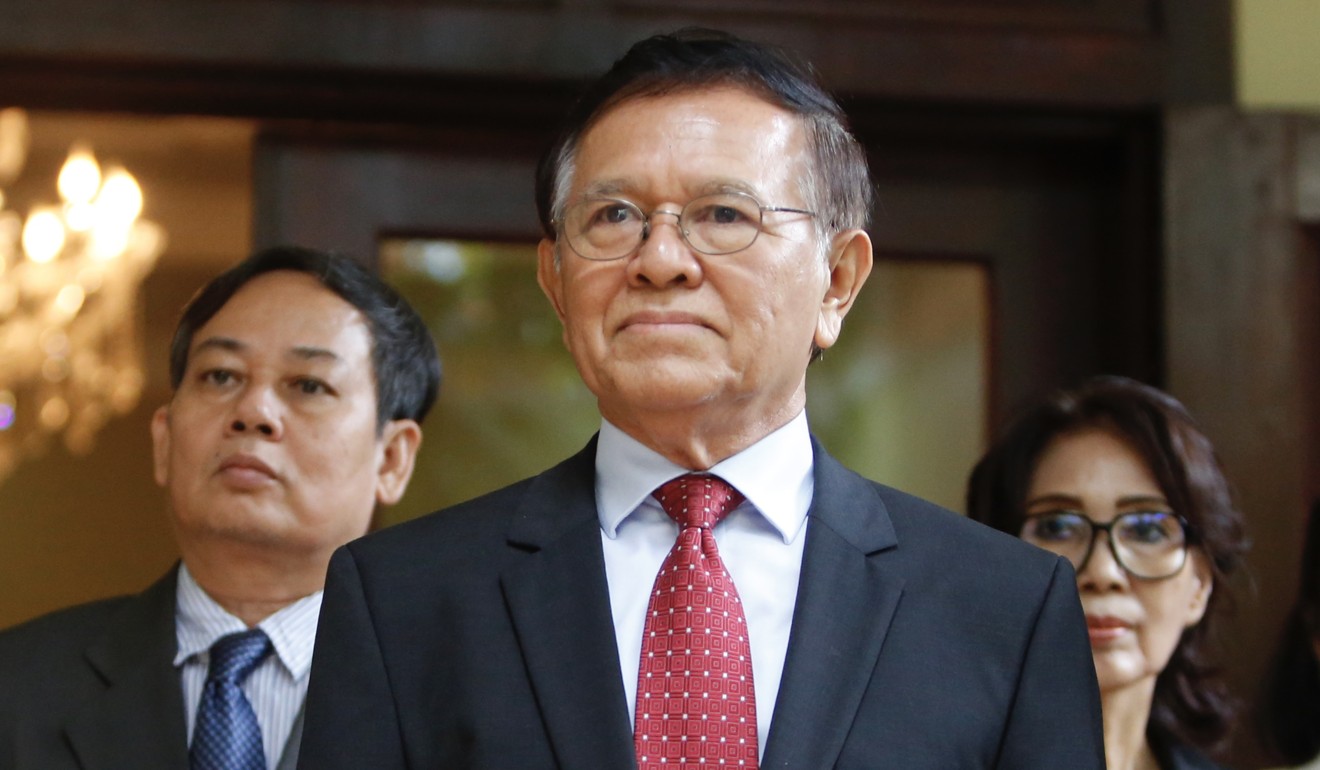 But Hun Sen has weathered other threats from the international community. His government has avoided major sanctions from the US, while relations with Washington have warmed since the new American ambassador arrived in Phnom Penh late last year. China, Phnom Penh's closest ally, is busy offering even more money in the form of aid and loans – last January, Beijing promised US$600 million in aid over a three-year period.
Now that Hun Sen's position looks secure, the question has turned to how many years he has left in him. In 2018, he vowed to remain in power for another decade – without any substantial domestic opposition, nor any real factional rival within the CPP, this is entirely feasible.
Neither is he an old man – at 67, he is three years younger than his main rival, Sam Rainsy. "Hun Sen will likely remain in power as long as he wants," said Chambers from Naresuan University.
However, Hun Sen is widely thought to harbour dynastic ambitions of passing power to one of his sons. Hun Manet, 42, his eldest son and most likely successor, was made the de facto head of the Cambodian military in 2018. Hun Many runs the CPP's youth wing; Hun Manith controls the Defence Ministry's intelligence unit. His daughters, meanwhile, control a vast business and media empire.
"He'll leave office willingly if he sees that the path is clear for dynastic succession, and right now, he mustn't feel that way," said Sophal Ear, associate professor of diplomacy and world affairs at Occidental College at Los Angeles.
Since some political stability has returned to Cambodia, the prime minister will spend his time this year pushing through plans for his eventual retirement. Hun Manet last year engaged in more public events, such as graduation ceremonies, and travelled to almost a dozen countries as part of military delegations.
But he will need his father's support this year if he is to expand his political connections and be trusted by the ruling party elite, as well as the public. With a median age of just 25, most Cambodians have never known another leader – whether they will soon is up to Hun Sen.