Malaysia
Get more with myNEWS
A personalised news feed of stories that matter to you
Learn more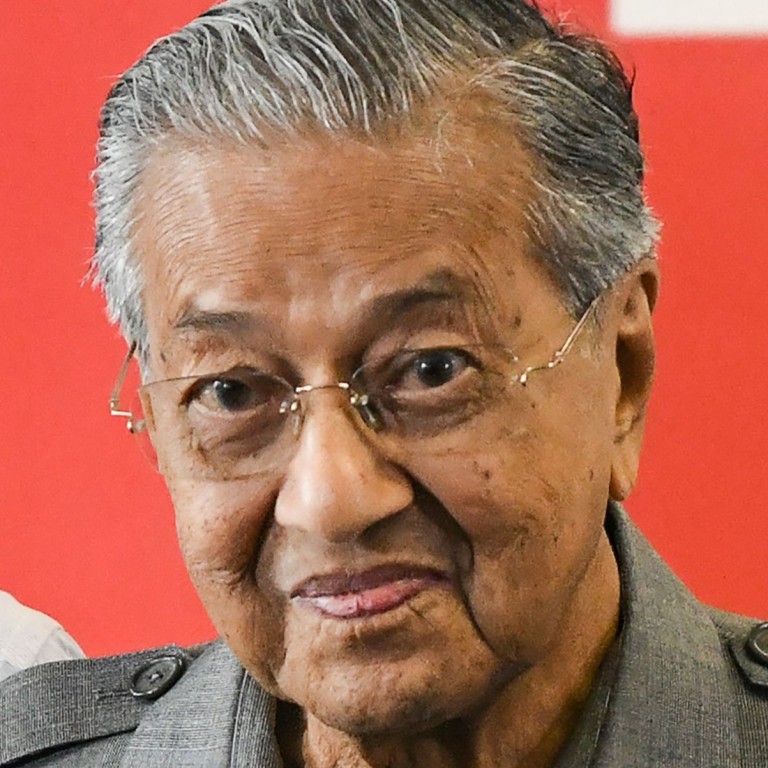 Malaysian king installs Mahathir as interim Prime Minister, after his shock resignation deepens political tumult
Mahathir also resigned as chairman of the Bersatu party, capping a weekend of political manoeuvring by assorted politicians that his presumptive successor Anwar Ibrahim described as a betrayal
These developments do not mean a snap poll is imminent, observers say
Malaysia's king on Monday accepted Prime Minister Mahathir Mohamad's shock resignation but reappointed him as the interim premier, following two days of tense political turmoil surrounding the future of the ruling alliance that staged a historic election victory less than two years ago.
The events capped a tumultuous 12 hours that first left Malaysians collectively watching on the sidelines in horror and intrigue at behind-the-scenes political jockeying, and then feeling temporary relief as the 94-year-old statesman retained the top political job – for now at least.
Mahathir will serve in this role temporarily until a new prime minister is appointed and a cabinet formed, in accordance with the constitution, the government's chief secretary Mohd Zuki Ali said in a statement.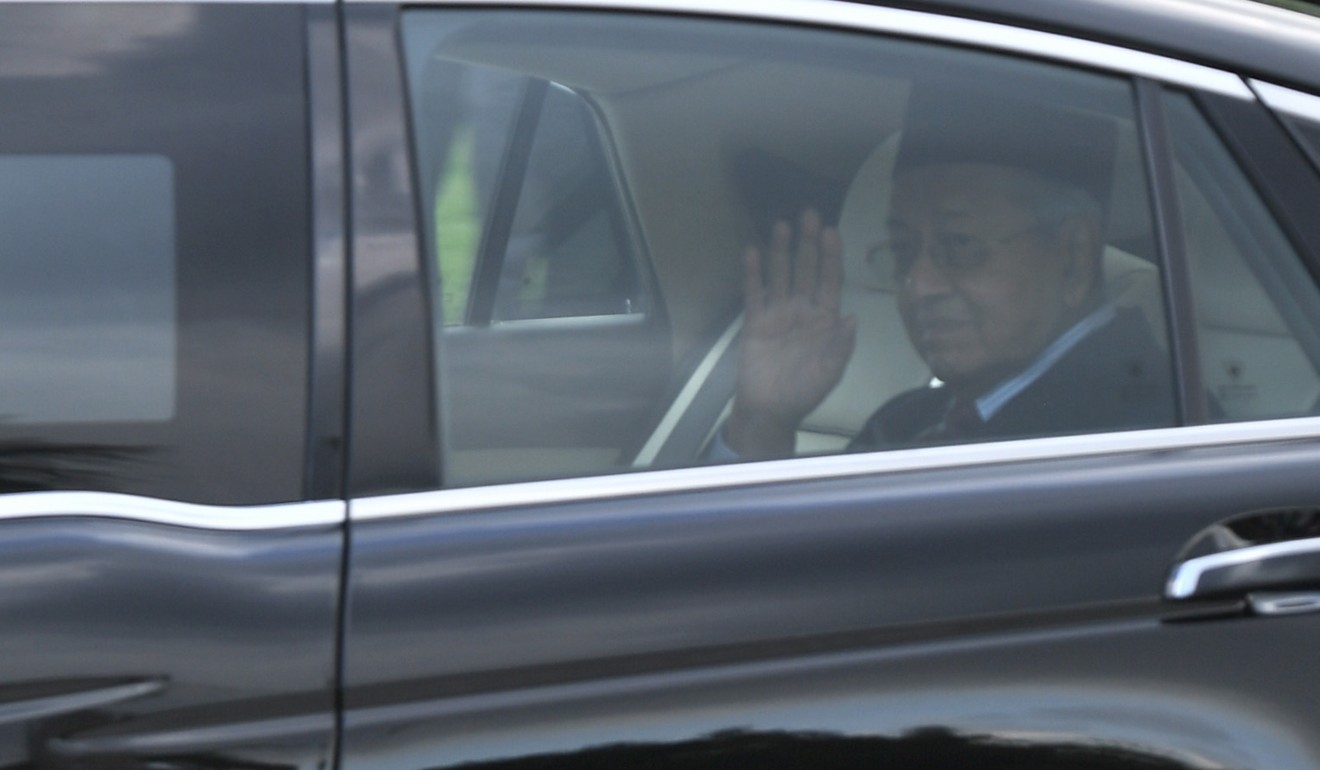 In a subsequent statement, Zuki said the duties of all other ministers, deputy ministers and political secretaries had ceased with immediate effect.
Mahathir had handed in his resignation to Sultan Abdullah Sultan Ahmad Shah earlier on Monday as a rift between the prime minister's loyalists and those supporting his presumptive successor Anwar Ibrahim boiled over.
At the same time, Mahathir's party – Parti Pribumi Bersatu Malaysia (PPBM or United Indigenous Party of Malaysia) – announced it was quitting the ruling Pakatan Harapan (PH) coalition and that Mahathir had resigned as its chairman.
PPBM however said late on Tuesday that it was rejecting Mahathir's resignation.
Constitutional lawyer Surendra Ananth told This Week in Asia Monday's developments did not necessarily mean a snap poll was imminent.
Under the Malaysian constitution – which is modelled on the British Westminster system – the constitutional monarch must appoint a prime minister who commands the confidence of the majority of the Dewan Rakyat, the lower house of Malaysia's bicameral parliament.
"I do not think there is an option to call for elections at this juncture," Surendra said.
"As Mahathir has resigned, it means there is no cabinet, so there is no minister to advise for a dissolution of parliament," he said.
For now, the lawyer said the focus should be on who would be the next prime minister.
The Democratic Action Party (DAP), which is part of the ruling coalition and counts ethnic Chinese as its main vote bank, said it would propose at an emergency meeting of the coalition's senior leaders on Tuesday that Mahathir should continue as prime minister.
These developments come just 21 months after the PH coalition staged a dramatic victory over the corruption-tainted Barisan Nasional bloc that had been in power for 61 years.
At the time, Mahathir's victory alongside erstwhile rivals such as Anwar was celebrated as the birth of a "New Malaysia".
The internecine battles within Pakatan Harapan, however, began soon after the May 9, 2018 poll, with the key point of contention being when 72-year-old Anwar would take over from Mahathir, who was Malaysia's leader between 1981 and 2003.
POLITICAL DRAMA
Mahathir's surprise resignation followed a weekend flurry of activity surrounding a so called "self coup" attempt by supporters of Mahathir, who were adamant that the elder statesman complete his five-year term rather than hand over power to Anwar soon, as agreed before the election.
Mahathir initially said he would stay for two years. However, he has since offered few clues on when he intends to hand over power apart from intimating that he plans to step down after a major leaders' meeting of the Asia-Pacific Economic Cooperation (Apec) that Malaysia is hosting in November.
Anwar stunned the country on Sunday night when he claimed he had been "betrayed" by members of Mahathir's camp and others from his own Parti Keadilan Rakyat (PKR) party seeking to block him from becoming the country's next leader.
Their alleged co-plotters include members of the United Malays National Organisation (Umno), a component party of the bloc that Pakatan Harapan toppled in the 2018 general election.
The group's leaders met Sultan Abdullah on Sunday.
While the king's role is ceremonial, he must approve the appointment of the Prime Minister, who must have the backing of at least 112 members in Malaysia's 222-member parliament, said Emeritus Professor Shad Saleem Faruqi, Malaysia's foremost authority on the constitution.
DAP secretary-general, Finance Minister Lim Guan Eng, said the "renegade" PKR members were angling to team up with Umno, the right-wing Malaysian Islamic Party (PAS), two smaller opposition parties and certain sections of Bersatu to "form a back door government".
Mahathir is believed to have resigned from Bersatu because he did not want to work with Umno, citing the party's corruption and lack of integrity, although some members of his party were open to doing so to form a new government.
On Monday, following a hastily planned meeting with Mahathir, Anwar intimated there could yet be a chance for a temporary peace within the PH coalition.
He told reporters his meeting with the prime minister was "very good" and that he was "touched by [Mahathir's] attitude and stance to not bow down to a group that wants to usurp power without setting an agenda".
Also present at the meeting with Mahathir were senior cabinet ministers who are Anwar's closest allies: Deputy Prime Minister and Anwar's wife Wan Azizah Wan Ismail, Finance Minister Lim, and Defence Minister Mohamad Sabu.
Lim, who spoke briefly to reporters after the meeting, said it was an "emotional experience".
Still, tongues were wagging within political circles that the on-again, off-again feud between the duo had reached breaking point.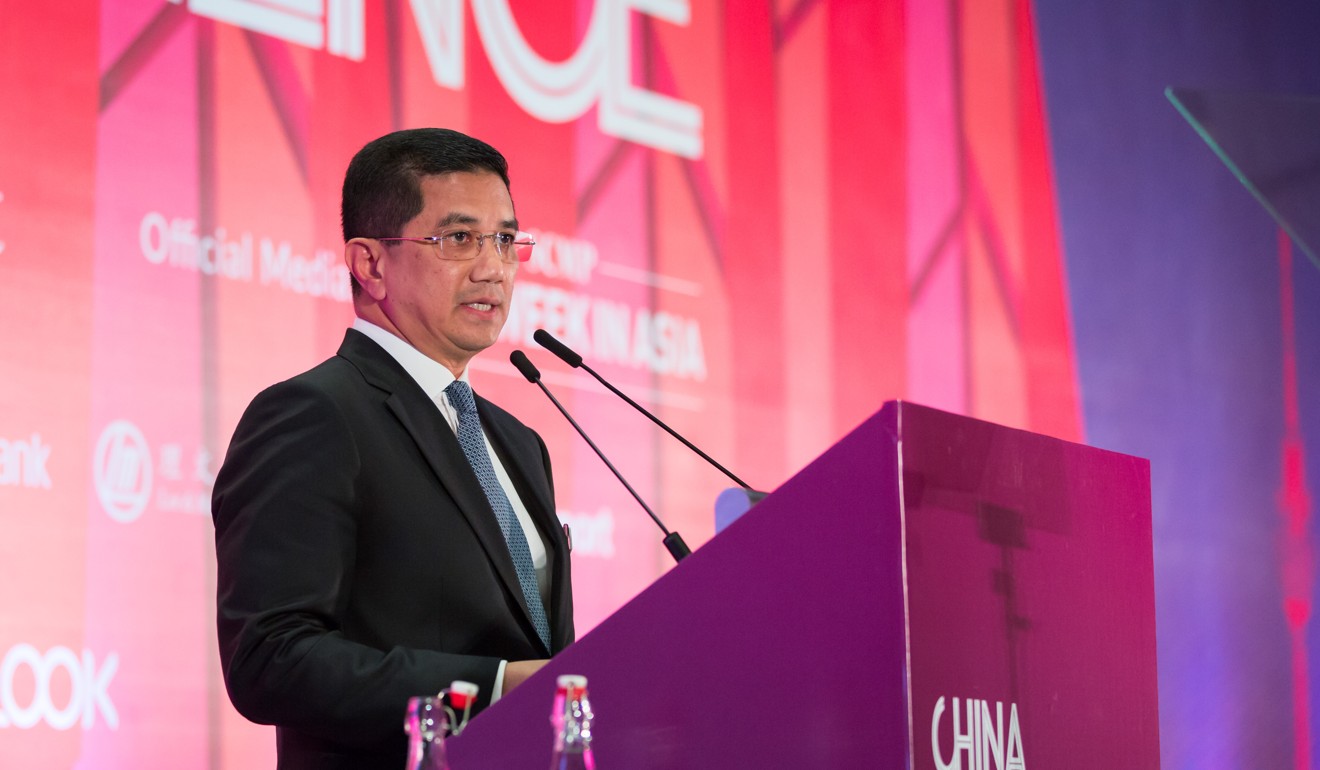 At 1pm, Mahathir sent his resignation to the constitutional monarch, a statement from his office announced. It came after Bersatu, which has 26 seats in the 129-member coalition said it would leave the ruling bloc on account of "current and future political developments of the country".
Subsequently, 11 members of PKR, including Anwar's party deputy and arch rival Azmin Ali – who is Minister of Economic Affairs and seen by some as Mahathir's preferred successor – announced they were quitting the party.
Lim however maintained that PH still had the support of the majority of Parliament members.
Mahathir met the king on Monday afternoon, hours after Anwar did the same and told reporters that he only had a general discussion on the interests of the country with the royal.
Addressing Mahathir's surprise resignation, Anwar said the nonagenarian leader had outright refused to work with those "from the past regime", and had made it clear during their conversation that he had no part in the plot.
"I did appeal to him...that this treachery could be dealt with together but of course he was of a different mind and thought that it shouldn't be treated in this manner, to associate him working with those be believed to be corrupted."
The 11 PKR members said their actions were aimed at quashing efforts by Anwar's camp to make Mahathir a "lame duck" leader by forcing the premier to accept a succession timeline.
"As such, we strongly deny accusations by those who labelled us as traitors," they said in a statement. Online, many Malaysians directed their criticism at Azmin and questioned why he had teamed up with the likes of Ahmad Zahid Hamidi, the Umno president.
Zahid is among a handful of former Umno stalwarts – including the ousted former prime minister Najib Razak – who are currently facing trial for corruption.
Pakatan Harapan defeated Barisan Nasional in the 2018 polls amid a groundswell of discontent over Najib's alleged involvement in the multibillion-dollar 1MDB financial scandal.
This article appeared in the South China Morning Post print edition as: Mahathir Mohamad resigns after days of turmoil but remains premier