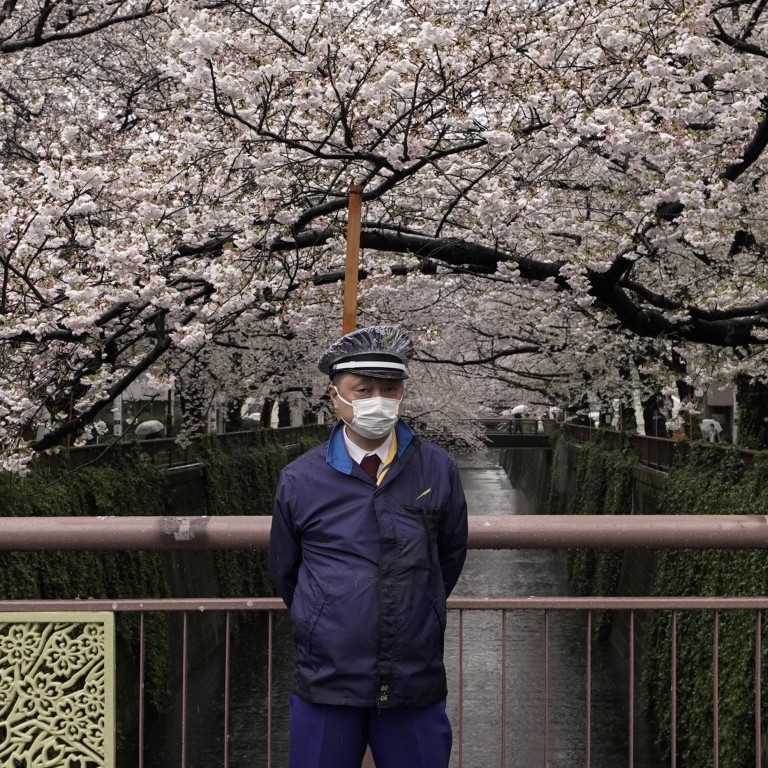 Coronavirus: Japan weighs cost of Tokyo lockdown and Wagyu beef coupons for households
Officials have dismissed growing calls for Shinzo Abe to declare a state of emergency to deal with the Covid-19 outbreak
Politicians want the government to include coupons for domestic produce such as Wagyu beef in its stimulus package for households and businesses
Japan
's top government spokesman on Monday moved to dispel growing talk of a lockdown in the capital Tokyo, amid concerns that restrictions on movement would wreak damage on an economy already hit hard by the economic fallout of the
coronavirus pandemic
.
"It's not true that the government is planning on declaring a state of emergency from April 1," said Chief Cabinet Secretary Yoshihide Suga, adding that an expected phone call between Prime Minister Shinzo Abe and Tedros Adhanom Ghebreyesus, the head of the World Health Organisation (WHO), had nothing to do with that topic.
But a top Japanese doctor called on Abe to issue an emergency decree to fight the outbreak.
"If we wait until an explosive increase in infections before declaring an emergency, it will be too late," Satoshi Kamayachi, an executive board member of the Japan Medical Association, told a news conference.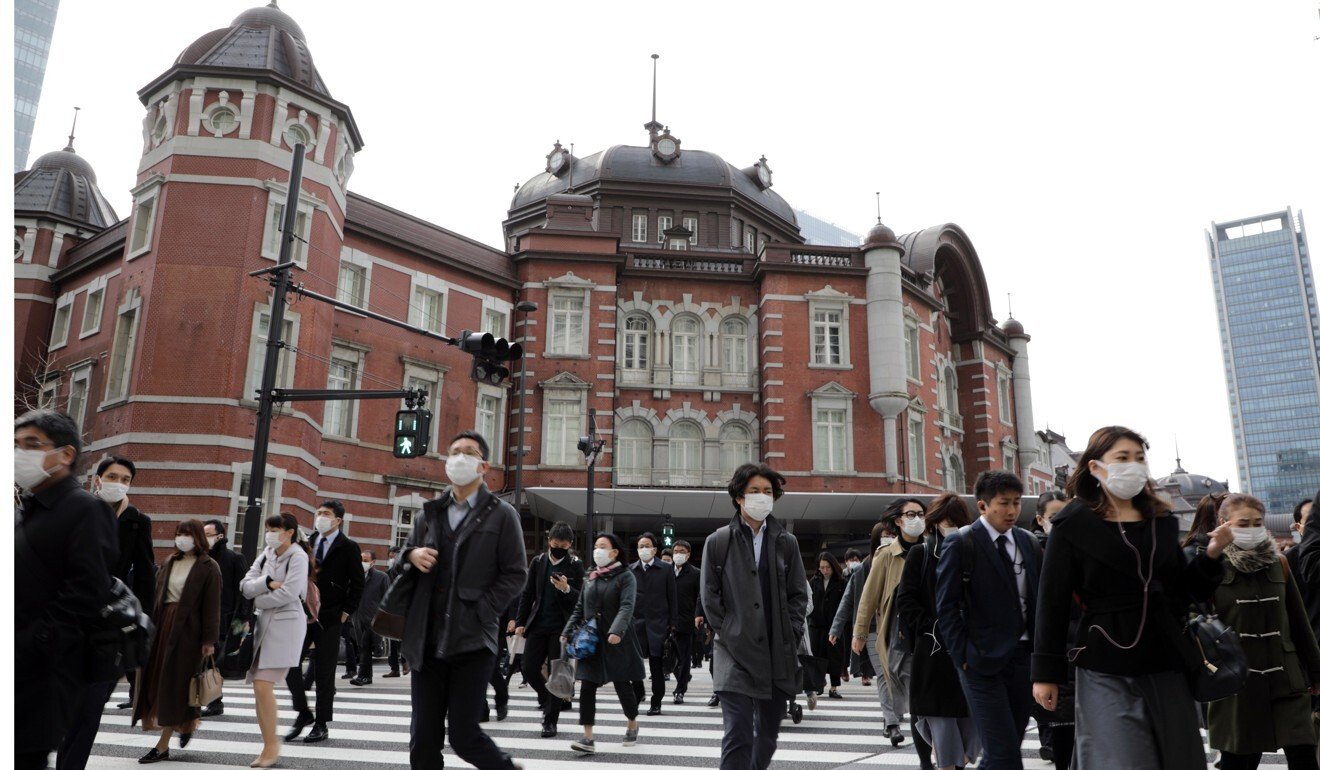 "Almost everyone agreed that it's better to declare a state of emergency," he said, referring to a discussion among the members of the panel before the briefing.
Osaka Governor Hirofumi Yoshimura said Tokyo and Osaka would be prime candidates to enforce measures, such as issuing stay-at-home requests to residents.
With Tokyo and its neighbouring prefectures accounting for a third of the country's GDP, a shutdown would deliver a further blow to the country's already stuttering economy, especially coming right after a decision to
postpone the Olympic Games
to next year.
"The impact of a lockdown is going to be way bigger than the delayed Olympics," Yuichi Kodama, an economist at Meiji Yasuda Life Insurance, told Bloomberg. "Almost all economic activity will grind to a halt and consumption will plunge."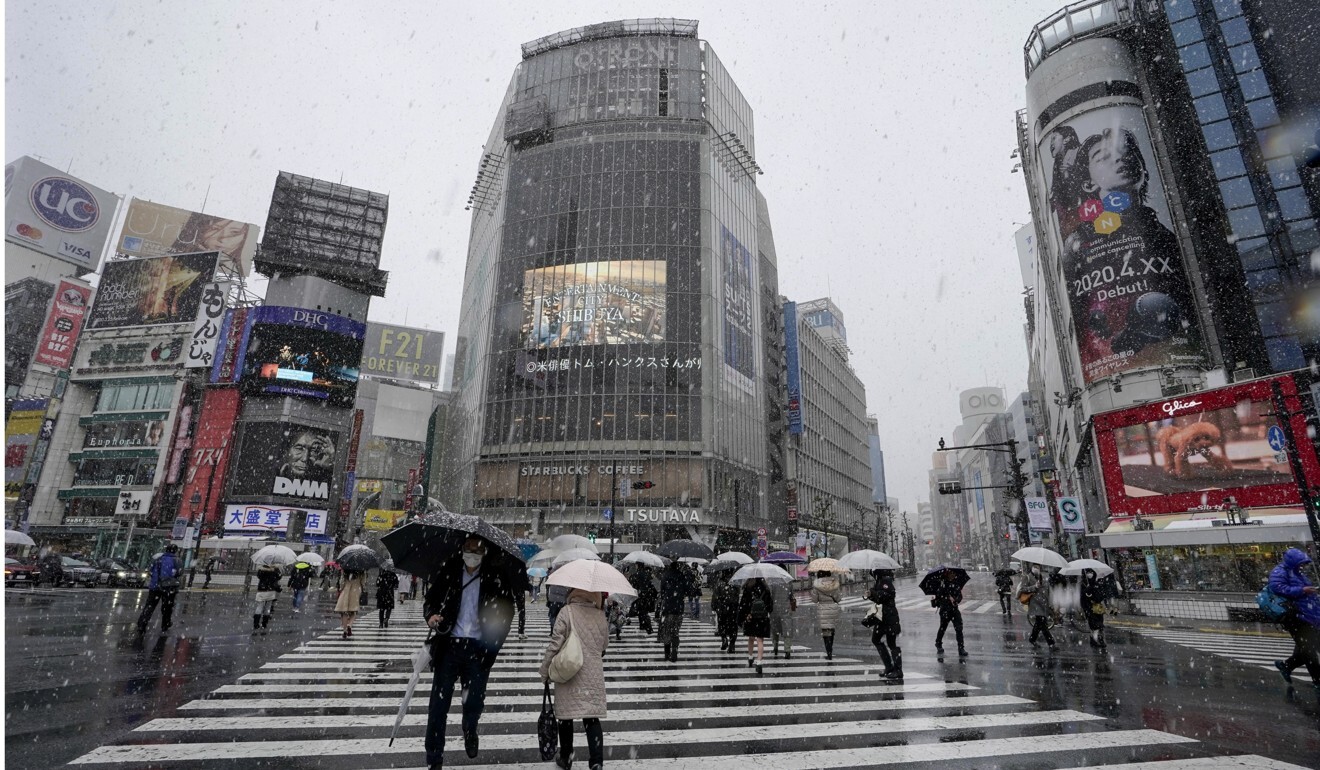 Hideo Kumano, chief economist at Dai-ichi Life Research Institute, told Reuters the possibility of a lockdown of the Tokyo metropolitan area was "rising" but it would be akin to "stopping blood flowing through Japan's economy".
He estimated a lockdown of the city for a month could shrink Japan's economy by about 5.1 trillion yen (US$47 billion) – nearly 1 per cent.
Tokyo and its surrounding prefectures of Chiba, Kanagawa and Saitama have an annual output of about 182.2 trillion yen (US$1.7 trillion), are home to 51 per cent of Japan's largest companies, and are the transit point for more than a fifth of the country's exports and almost a third of imports. The capital has 15.9 million residents and commuters.
Abe announced over the weekend that a "boldest-ever"
stimulus package
was in the works to keep companies and families afloat. It is expected to dwarf the 56.8 trillion yen (US$526 billion) emergency package introduced in the aftermath of the global financial crisis of 2008.
The ruling Liberal Democratic Party (LDP) has proposed that the package total 16 to 17 per cent of GDP in the world's third-largest economy.
The package will include support for small and medium-size companies that are being hit hard by the crisis, as well as families suddenly finding it difficult to pay their bills.
One way of keeping both sides of the equation happy, the government concluded, is to issue coupons for Japanese-made products or foodstuffs that come from the domestic agriculture sector.
The Asahi newspaper reported that politicians from traditional Wagyu cattle regions had called on the government to include coupons for cuts of beef that is considered the best in the world in the package for families.
"I think it is a great idea because I love Wagyu," said Ken Kato, owner of a small business in Tokyo. "And I'm not surprised. Everything here is related to politics and the ruling LDP is heavily reliant on special interest groups and business sectors, such as agriculture. It's a party that is less about ideology and more about interest groups."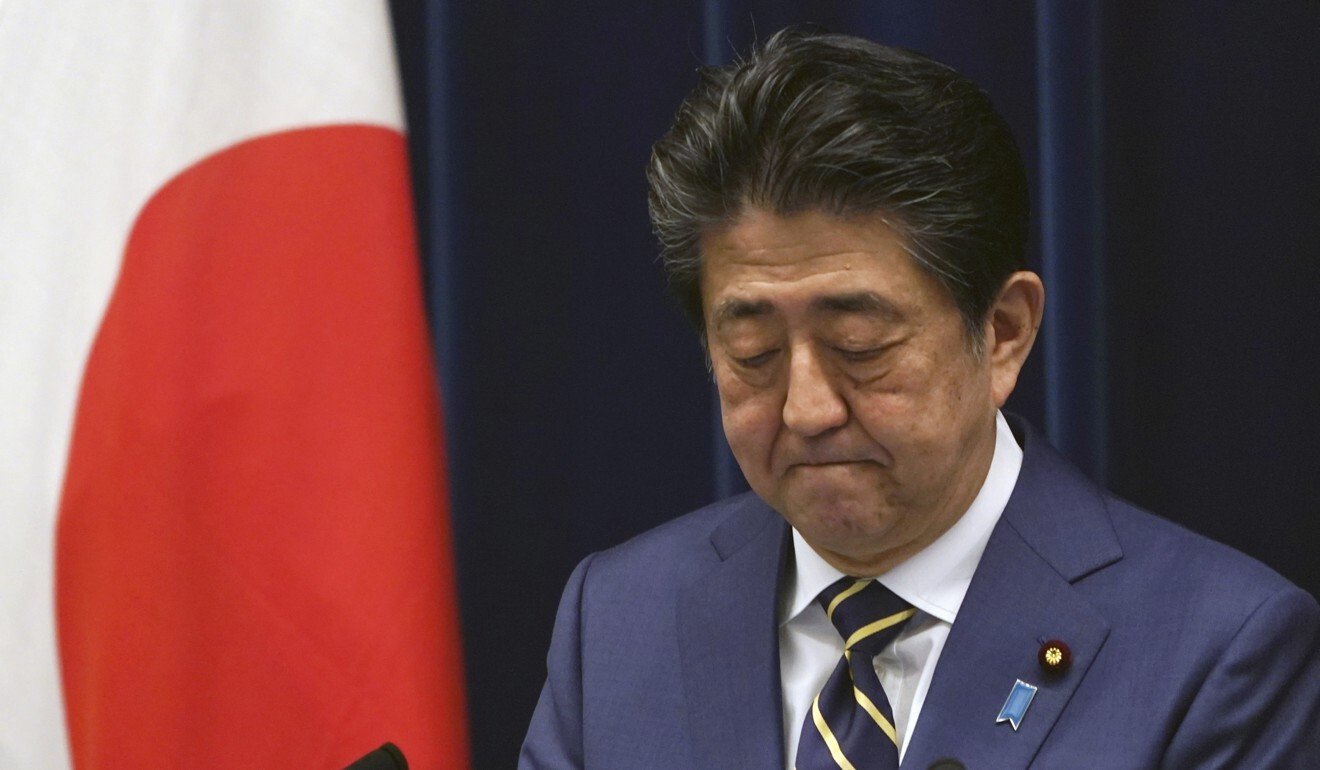 UNSCATHED OR UNTESTED?
Japan's 1,900 infections – excluding cases from the virus-stricken Diamond Princess cruise ship – in a population of 127 million people has made it seem relatively unscathed from the pandemic compared to other countries. But it has also conducted fewer tests than its neighbours, leading some to believe that the government was purposely trying to keep infection numbers low to reduce public panic, in the hope the Games would go ahead.
"There are more people now who think the government has been hiding the true numbers and say this sudden increase in cases since the Olympics were put off, and there are plenty who say they are sitting on even more cases," said Jun Okumura, an analyst at the Meiji Institute for Global Affairs.
The rise in cases has also brought with it more infections with no clear links to other patients. Local broadcaster NHK reported health authorities putting mystery cases at around 40 per cent of recent infections.
Tokyo Governor Yuriko Koike urged residents to stay home over the weekend and her call did have some impact, with reports of fewer people out and about in popular spots as opposed to the previous weekend where hordes of people were out to view the cherry blossoms.
On Monday, Koike asked people to stay away from establishments such as restaurants, nightclubs and karaoke bars, saying infections had been linked to such venues. She also stepped up her call to cut back on unnecessary travel.
The death on Monday of Japanese comedian Ken Shimura, a comedian who appeared countless times on television and radio since the early 1970s, also seemed to drive home the seriousness of the issue.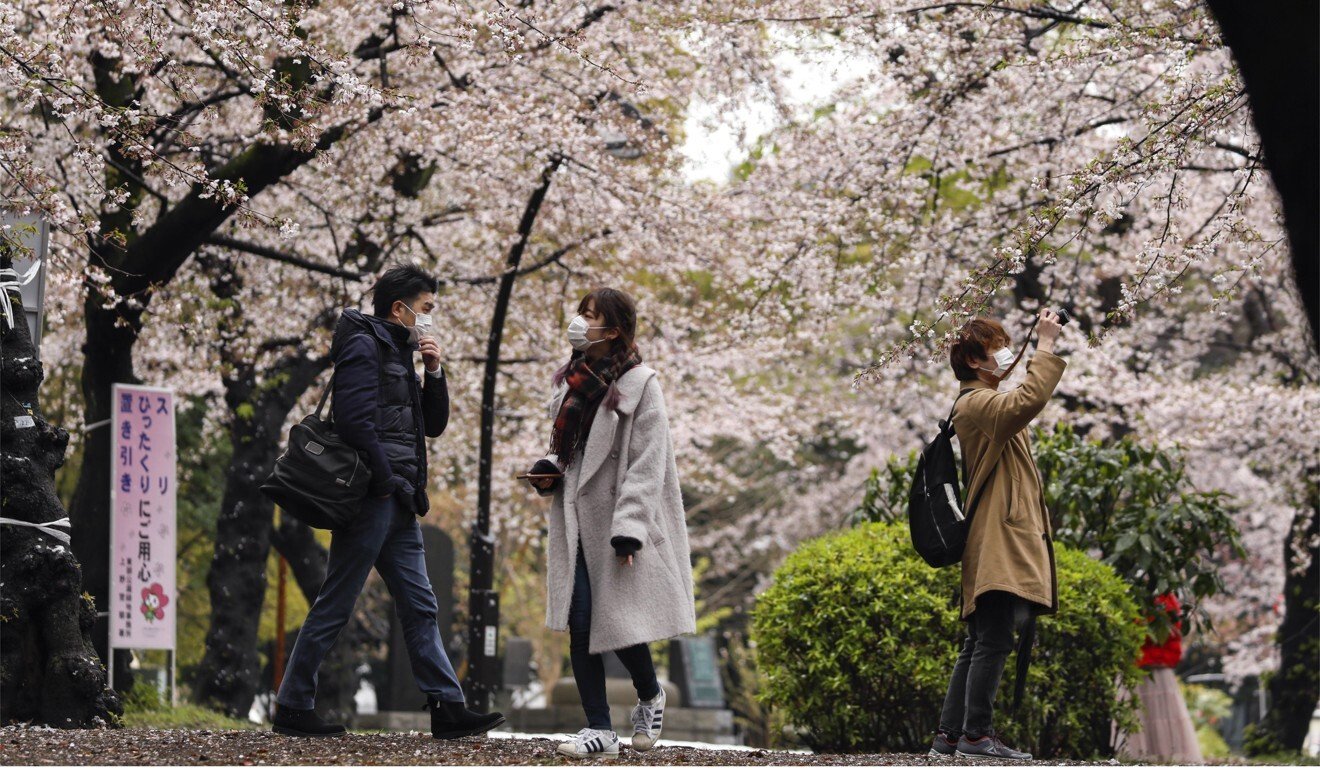 Businessman Ken Kato confessed he had gone out for a run in a park near his home in west Tokyo on Saturday and saw people walking under the cherry blossoms.
"There would normally be a lot more at this time of year, I would suggest it was around half the normal number for cherry blossom season, but they were not sitting down, they kept walking and were saying it was exercise," he said.
Okumura also went out on Saturday, pointing out that the Tokyo government had only issued a "request" that people stay home unless it was "necessary" to go out.
"Tokyo was a lot quieter over the weekend, but there were still people who interpreted 'necessary' as meaning they needed to go shopping for clothes or shoes," he said.
"And there were plenty of people out shopping for food. But my feeling is that they didn't go by train or bus and a supermarket has a lot of space, so it's one of the safer indoor spaces that we can visit."
Tokyo also announced on Monday it would bar more foreigners from entering the country to raise its defences against imported cases, including people from the United States where the coronavirus infection and death toll is soaring.
But Garren Mulloy, a British university professor who flew into Tokyo's Haneda airport on Friday, said lax checks at the airport made it seem like the country is "sleepwalking into a deeper crisis".
"The gap between the UK when I left and Japan is stark," he said. "There is just so little consciousness of the problem here. I met people in transit in the UK in hazmat suits!"
At Haneda airport, arriving passengers had to pass by cameras with thermal heat scanners, but actual temperatures were not taken, the academic said, and people just had to fill out health declaration forms. Staff were also wearing basic masks that "Britain's National Health Service and the WHO have said are useless if you're close to a person with the Covid-19 illness with obvious symptoms", he said.
"I got rather strict with the woman who interviewed me, as there was no notion of social distancing, with everyone squashed up together in a tiny area," he added. "She apologised and agreed, but I doubt whether anything will change."
A dditional reporting by Bloomberg, Reuters and Kyodo