Coronavirus: food security, Asia's next battle in a post-Covid world
In theory there is no reason to fear a food crisis like the one that shook the world in 2007
But fear itself, spread by the coronavirus, may be enough to trigger one
I
n the mist-covered
Cameron Highlands of
Malaysia
, vegetable and fruit farmers are struggling to package and transport their produce as they face a logistical nightmare caused by a nationwide
coronavirus
lockdown.
In the
Philippines
, farmers' rights activists are worrying more than ever about malnutrition among smallholders who – also faced with movement restrictions – are turning to subsisting on their own crops as money needed to buy vegetables and meat dries up.
In
Singapore
– one of the world's most well-fed societies – agro-traders are pondering how long supermarkets will stay fully stocked as long-time supplier nations begin imposing export controls.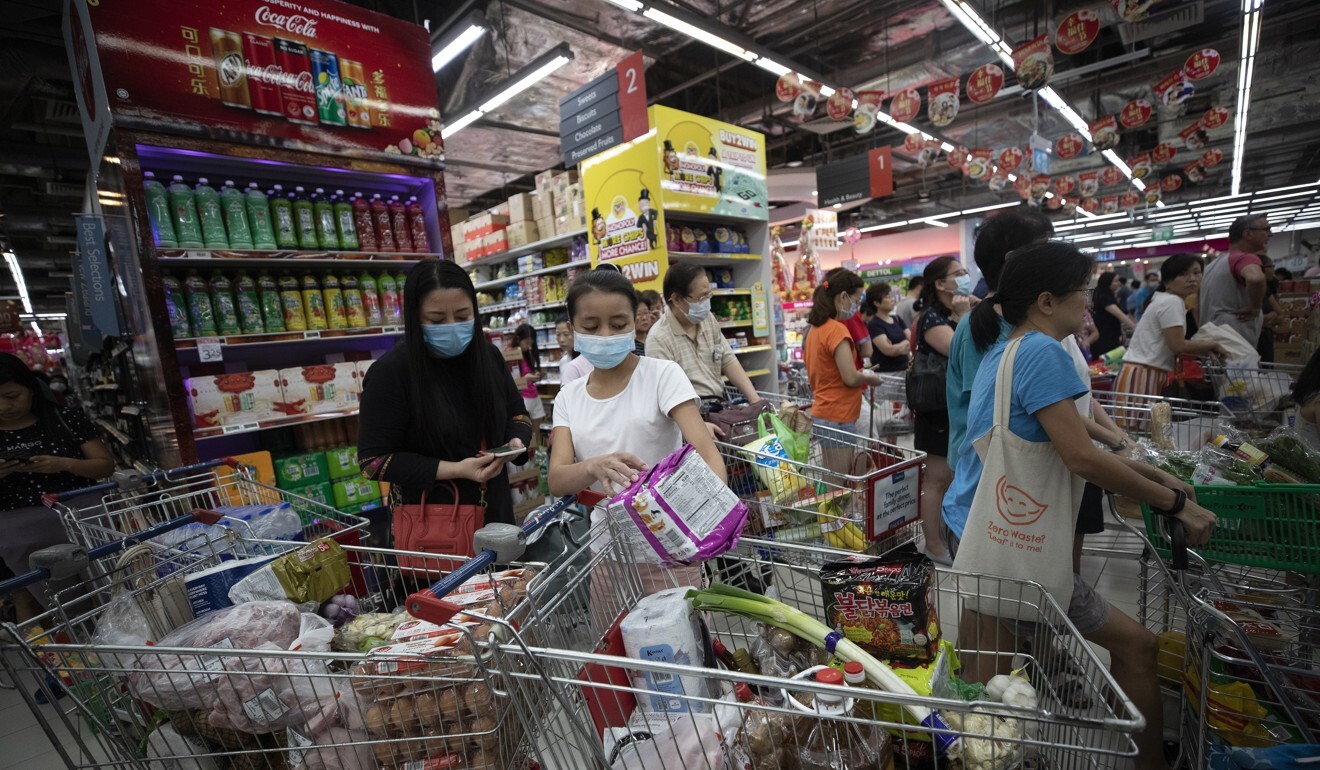 Before his address, episodes of panic buying were reported in supermarkets across the compact island nation – the third such bout that has gripped the country since the outbreak surfaced there in January.
In theory, there is no good reason anyone should fear a food crisis like the one that roiled global markets in 2007/08, triggering widespread civil unrest as the prices of essential food items surged.
The current contagion that has stricken over a million people is not food-borne, and there is ample global stock of staples such as rice and wheat.
The latest official US Department of Agriculture data shows that the global stock-to-use ratio for staples – a critical indicator for the vulnerability of world food markets – is at a level far higher than levels seen before the 2007/08 crisis.
Nonetheless, alarm bells are ringing across Asia that such an occurrence is once again on the horizon.
This Week in Asia's interviews in the past week with nearly a dozen people, including regional food security experts, food business owners, agro-traders and importers and activists, suggest a food crisis remains preventable.
HISTORY REPEATING ITSELF?
But the individuals – some of whom spoke on condition of anonymity because of their direct dealings in securing food supplies for secretive national stockpiles – said if history did repeat itself, policymakers would have to shoulder the bulk of the blame.
Impulsive export controls, disinterest towards multilateral coordination and sharing of information, and the paying of lip service to the welfare of farmers and the rural poor were among the reasons fears of a food crisis had heightened, they said.
"[Countries] close off exports to take care of their own in the middle of an information vacuum, but ironically time and time again that's what triggers a bigger problem for everyone, including the exporter," said one Singapore-based agro-trader.
Paul Teng, a widely respected expert on Southeast Asian food security, told This Week in Asia such a scenario played out in the 2007/08 crisis, when benchmark Thai white rice at one point rose from US$350 a tonne to US$1,000.
In comparison, the benchmark price is currently hovering at US$560-570 – a seven-year high.
In the crisis, countries began imposing export bans as prices surged as a result of a combination of factors: rising oil prices, surging demand for biofuel, a rise in the US dollar and bad weather in a handful of countries. Other exporters followed suit to protect their long-time buyers, in turn leading importing countries to reduce tariffs as an offset to higher prices.
That supported demand, but kept upward pressure on prices.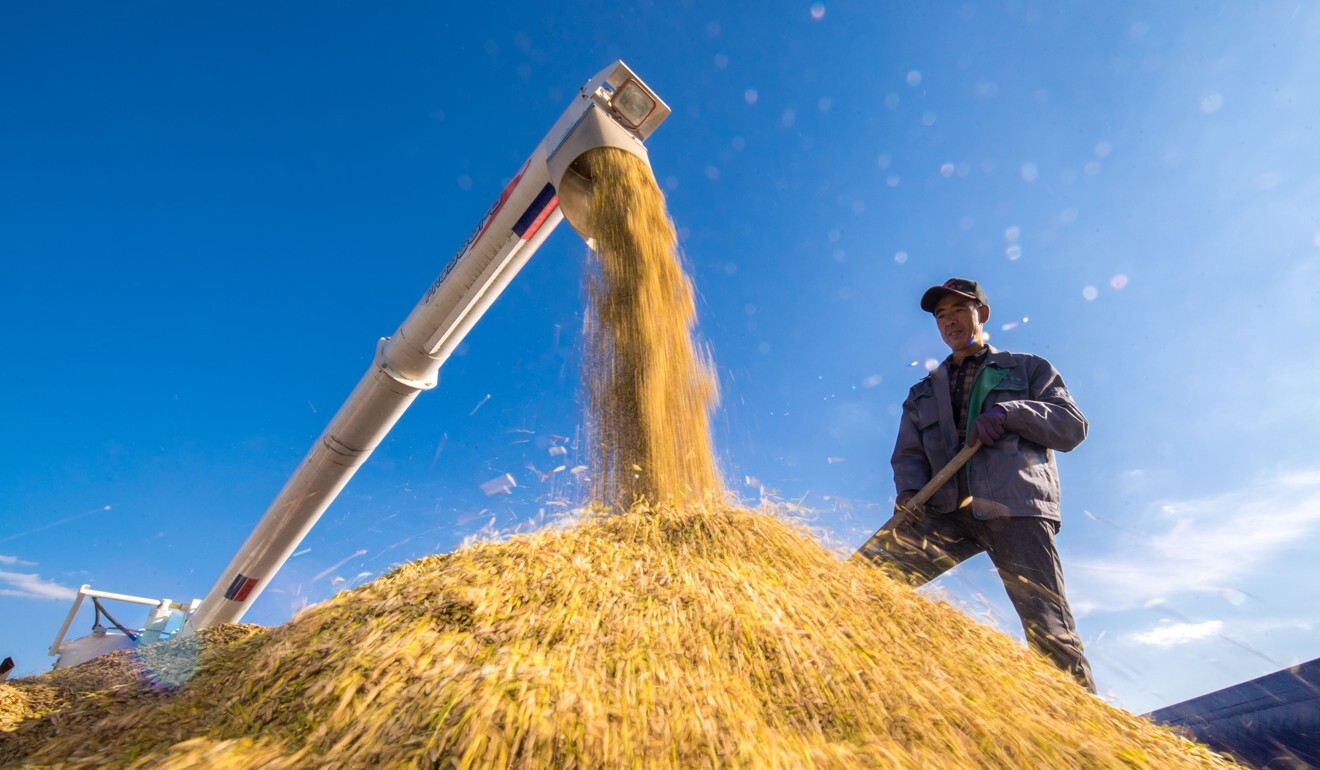 "It is kind of a herd mentality when it comes to rice, with one country doing it leading to another doing it and so on," said Teng, a professor specialising in agriculture at the Nanyang Technological University. "The end [result] is that you have a real run on rice because of that," he said.
Officials in the region have not publicly raised the possibility of such a scenario happening again, and instead have sought to strike an upbeat note about food security in current conditions.
But the Singapore-based trader and three other importers with knowledge of the plans of the authorities in Singapore, Malaysia,
Indonesia
and the Philippines said preparations were well under way for more adverse conditions. For example, these individuals said importers had been directed to purchase large stocks of non-perishables, such as canned food.
In recent weeks, governments also ordered importers to secure contracts for future delivery of rice, in anticipation that new export licences may not be granted.
And that has proved prescient, with
Myanmar
, Cambodia and
Vietnam
in separate announcements since March 24 effectively suspending new export orders.
Countries generally have sizeable food stockpiles – with at least three months' worth of rice in the case of staple food – but the Indochinese countries' moves have caused concern.
Along with these three Southeast Asian nations, eight other countries had imposed export restrictions on food products as of Thursday, according to data compiled by the agricultural group CGIAR.
Global attention would be on Vietnam in the coming weeks and months for clues on whether a rice crisis loomed, Teng said.
The country is responsible for about 10 per cent of global rice trade – an exceptionally tight market with just about six per cent of all rice traded – and a long-term disruption could roil much of Asia, where the carbohydrate is the main staple.
BEYOND RICE
Sarena Che Omar, a food security researcher with Malaysia's Khazanah Research Institute, said stockpile levels of not only rice but also other food products showed that governments had learned some lessons from the 2007/08 crisis.
In the past, the "biggest mistake" was that "people focused on rice, and the availability of rice", she said. The proof of the pudding now for countries like Malaysia – where food supply had remained largely undisrupted – was how the vulnerable were cared for during this period, the researcher said.
"Food security is not only about supply. It is also about affordability, it's about utilisation, it's about choices," said Sarena.
Also hammering home that point was Sarojeni Rengam, executive director of the PAN Asia-Pacific group that advocates for the rights of farmers and sustainable agriculture.
The activist said there were increasing reports of farmers across the Southeast Asian region running out of food because of the various lockdown situations they were facing.
When the lockdowns were implemented, leaders, including Malaysian Prime Minister Muhyiddin Yassin, had promised that agriculture would not be affected, but the reality was that it had been, Sarojeni said.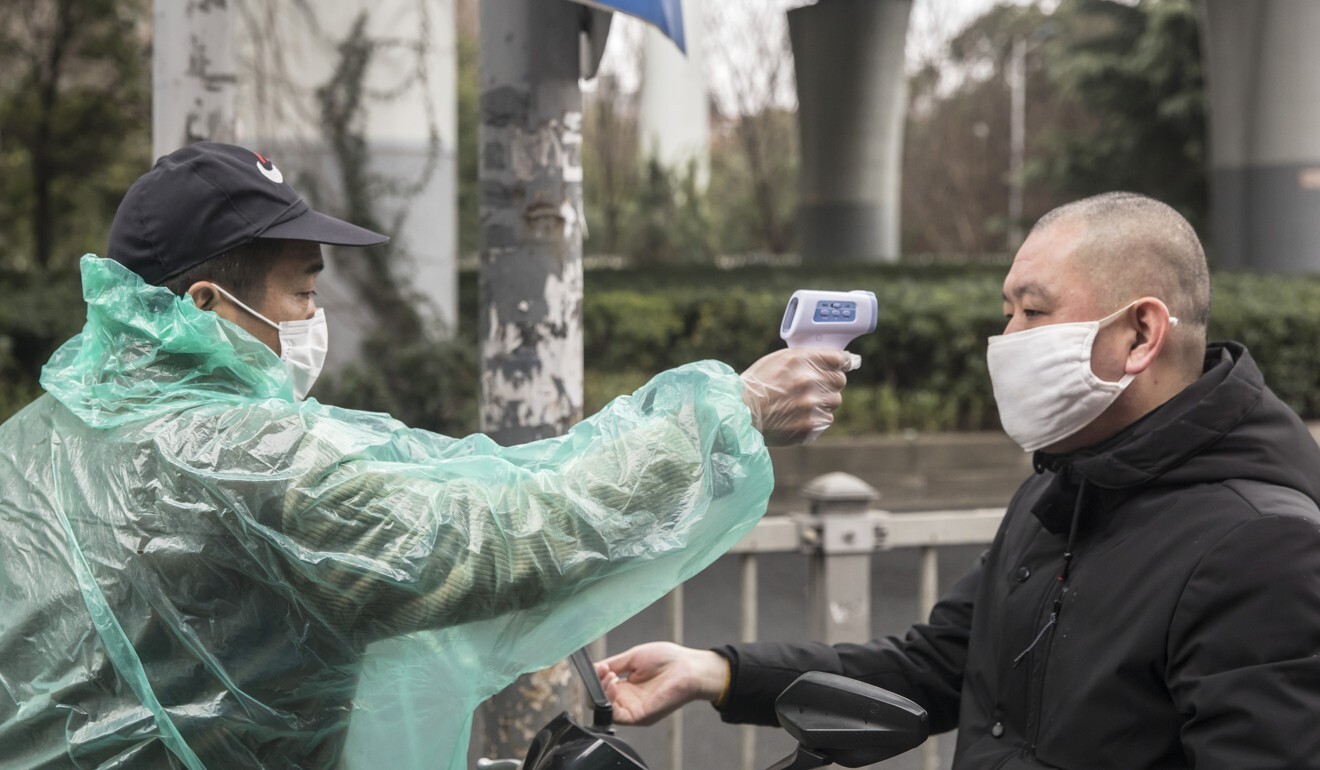 Lack of transport and restrictions on movements have meant that in some parts work has come to a standstill as produce cannot be packaged and sent to wholesale markets or retailers.
Confusion over whether workers in countries under some form of lockdown are allowed to work in the fields has also meant that crop losses may be imminent.
In
India
– where a lockdown began on March 24 – concerns are intensifying about such a disruption because migrant labourers in the country's breadbasket states like Punjab, Haryana and Uttar Pradesh returned home to their villages in eastern India.
"No one disputes that the measures are needed to flatten the [epidemiological] curve … but, really, policymakers seem to have totally ignored the interests of these farmers who depend on daily wages to survive," said Sarojeni.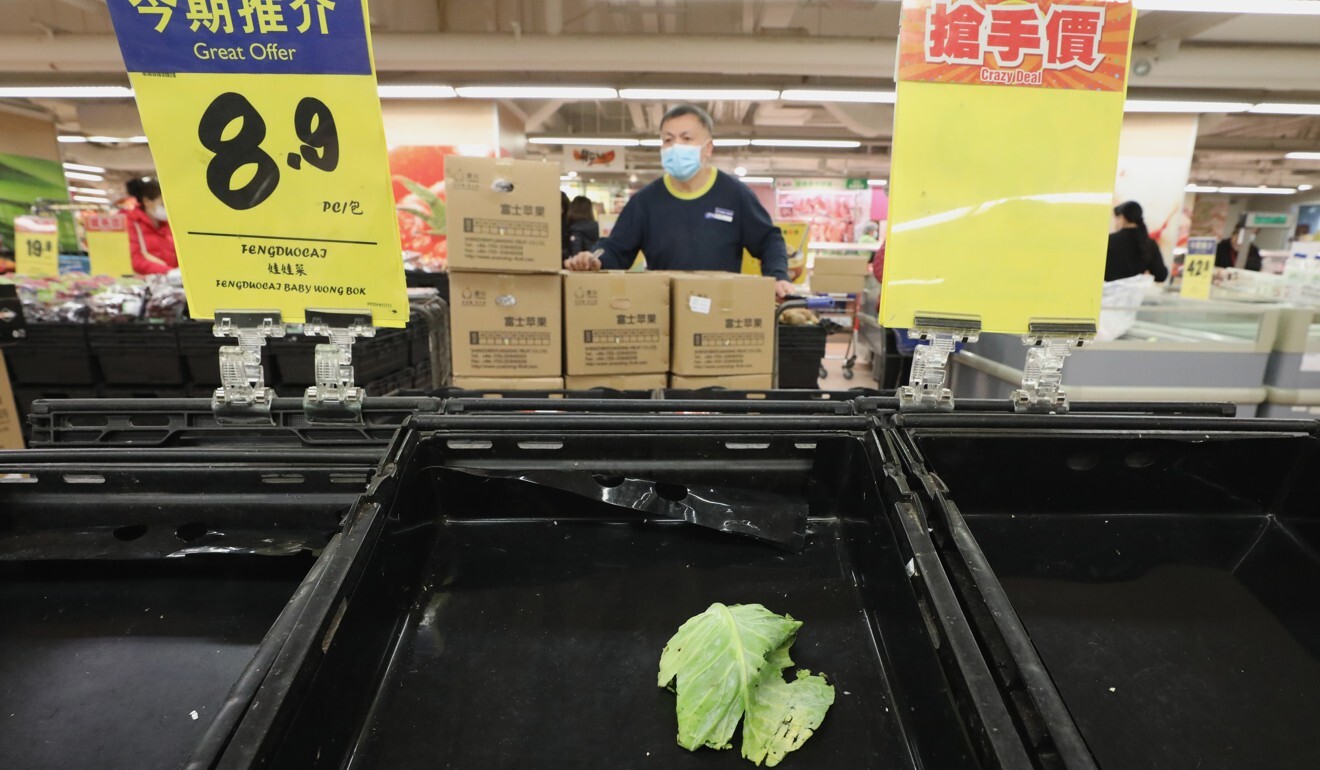 STEPPING IN
Food manufacturers are also concerned about the lockdowns.
Elizabeth M. de Leon-Lim, a representative of the Asean Food and Beverage Alliance as well as chairman and president of the Philippine Chamber of Food Manufacturers, told This Week in Asia that if lockdowns continued, the country's seaports might be affected. Food shipments have yet to be docked and unloaded because of unclaimed containers at the ports.
Some individuals have stepped in to bridge the gap in the meantime.
In Malaysia, Calvin Chan, founder of Green Hero – a company that sells surplus food such as leftover bento boxes, bread and cakes – has stepped in to help Cameron Highland farmers by matching them with urbanite buyers in Kuala Lumpur eager to chip in to help the country's food producers in a time of crisis.
Also in Malaysia, thousands of people are planning to raise 300,000 ringgit (US$69,000) to fund two meals a day for vulnerable communities during the lockdown period. Among those who will benefit from the initiative – called "Makan Kongsi" (Share Food) – are migrant labourers, indigenous Orang Asli people, single mothers, refugees and the homeless.
Such efforts have sprouted up across the region. Unfortunately, the same spirit of camaraderie appears to be lacking among governments.
Across the board, the consensus among those interviewed was that cooperation among countries could be key to avoiding a food crisis – which along with the economic fallout of the pandemic – could trigger a perfect storm from which policymakers would struggle to come out of.
Trade experts pointed to a seven-nation pact signed last week as an example of what countries needed to be doing to stave off a crisis.
Australia
, Canada, Chile, New Zealand, Myanmar, Brunei and Singapore on March 26 announced they had signed a special pact to keep trade and supply chains open even as other nations began shutting themselves off to safeguard domestic supplies.
Of the seven countries, New Zealand, Canada, Australia and Chile are among the world's top food exporters. Conspicuously missing from the grouping are the likes of major Southeast Asian producers Vietnam and Thailand.
"While I'm delighted that seven managed to do so, it is disappointing that such a trade-dependent region didn't sign up across the board," said Deborah Elms, Executive Director of the Asian Trade Centre. "It shows the difficulties trade is going to face in the wake of the virus concerns. Markets that might otherwise be assumed to be champions of the open movement of goods and services are not all maintaining this stance in a pandemic."
Teng, who has extensively studied governments' responses to the 2007/08 crisis, said officials would need to deal with the "perceptual fear of shortage" that could trigger a food crisis.
"The answer to that is educating the public, through outreach programmes and information. In times of crisis, there are three things you have to do: communicate, communicate, communicate." ■