Vietnam
Get more with myNEWS
A personalised news feed of stories that matter to you
Learn more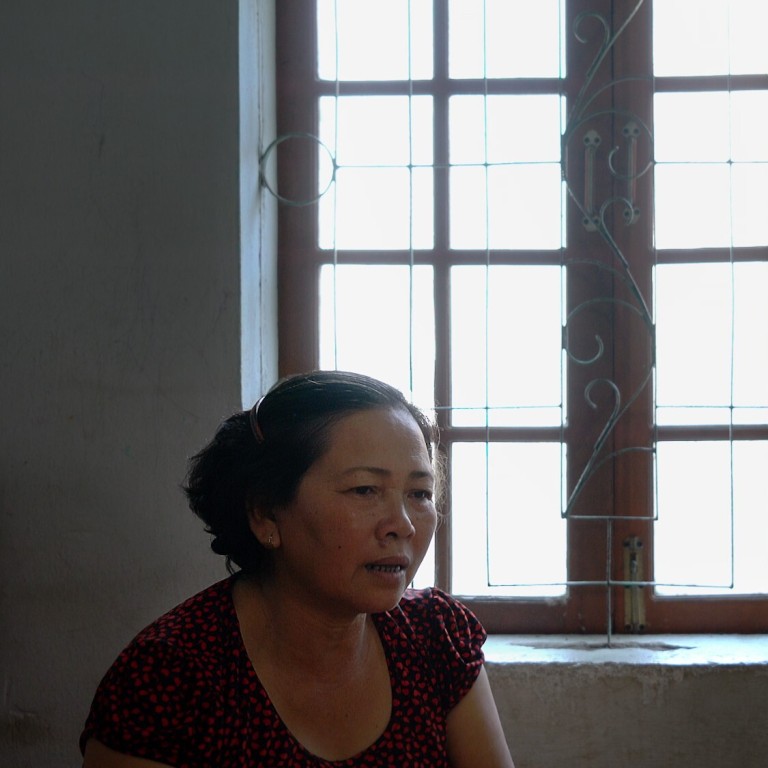 Vietnam war survivors of South Korean massacres tell their stories in new documentary
Untold by Korean filmmaker Lee-kil Bora – whose grandfather fought in the conflict – is built on powerful testimonies from Vietnamese people
South Korean soldiers, who fought alongside the US Army, killed an estimated 9,000 Vietnamese civilians during the war
S

outh Korean
soldiers
, who served as allies of the United States in the
Vietnam
war, have long been accused of massacring Vietnamese civilians.
Untold
, a new documentary by Lee-kil Bora – a South Korean filmmaker whose grandfather fought in the conflict – looks to examine these war crimes and tell the
stories of the survivors who were left behind
.
In February 2015, Bora was 25 years old and a high-school drop-out but already an award-winning filmmaker for her 2014 autobiographical documentary Glittering Hands , which explores her growing up as a hearing child of deaf parents.
That month, she arrived in Ho Chi Minh City on a mission – a visit to the mass graves at Ha My village, where she would also attend a memorial ceremony with the villagers.
Organised by an NGO based in Ho Chi Minh City, the tour was meant to teach participants about the atrocities, including sexual violence, committed by South Korean soldiers during the
Vietnam war,
and to deliver messages of apology and peace.
About 320,000 South Korean soldiers fought alongside the US Army in Vietnam between 1964 and 1973. Korean troops committed at least 80 massacres of Vietnamese civilians during this period, with an estimated death toll as high as 9,000, according to a Korean researcher who interviewed survivors at over 50 massacre sites.
At Ha My, Bora joined the villagers and burned incense in front of the graves as an act of respect to the victims, but the experience confounded her. "How could they do this? I'm a Korean and my grandfather [fought in] the Vietnam war. If I were them, I would not welcome Koreans to my house or the ceremonies."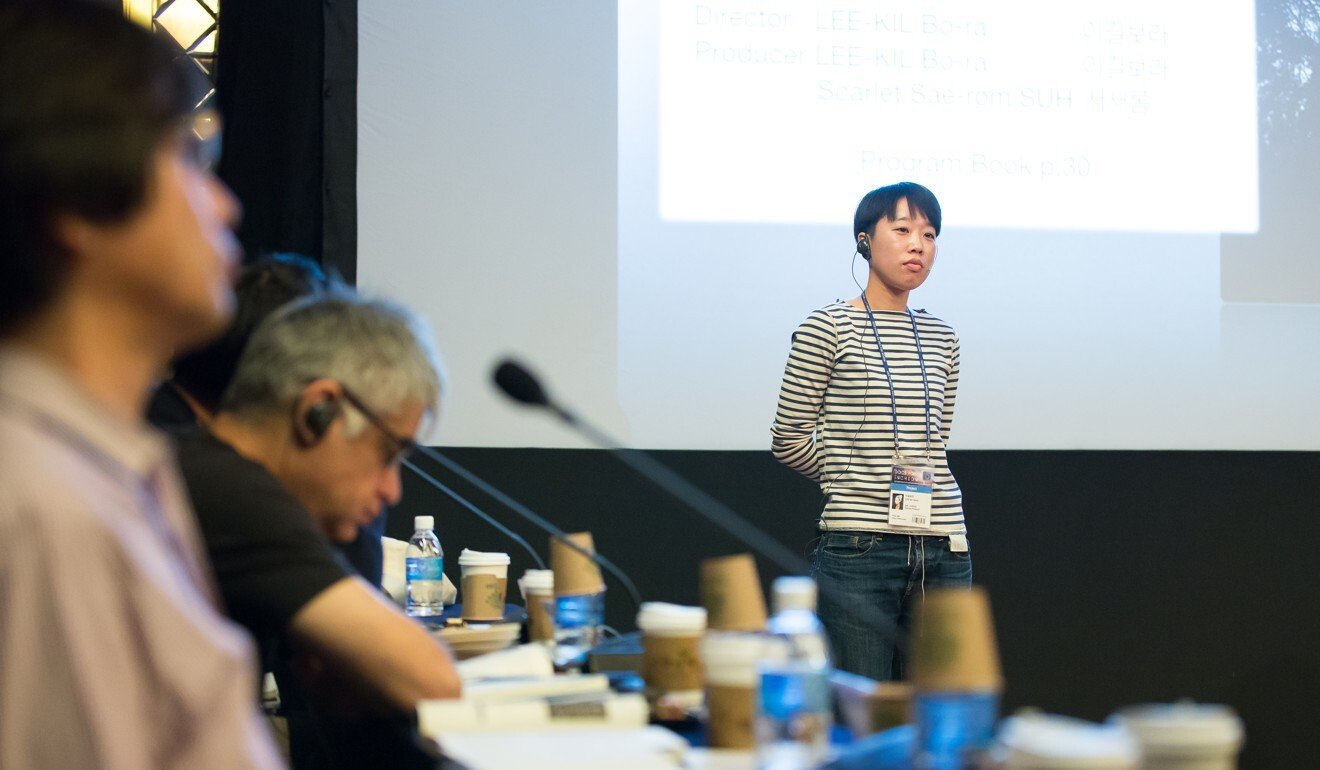 Her bafflement deepened when she met Nguyen Thi Thanh, who was eight years old when she was shot in the lower abdomen and witnessed the killing of her mother, aunt and three siblings by South Korean soldiers. They were among 74 lives claimed in the massacres at Phong Nhi and Phong Nhat villages in Quang Nam province on February 12, 1968.
These tragic events became the glue that connected Bora and Thanh, now 60. "Thanh welcomed me to have dinner with her, to sleep at her house," said Bora, explaining that their friendship became the catalyst for Untold .
While she was making the film, Bora met Nguyen Lap and Dinh Cam, two other survivors from Ha My village. Just like Thanh, the two opened up to Bora's inquisitive lens, unfazed by her nationality and the fact that her grandfather was a Vietnam war veteran.
In 1968, Lap lost his two younger sisters, his cousin, and his cousin's pregnant wife and two-year-old child to the bullets of Korean soldiers. That same year, at the age of five, Cam – who is deaf – hid in a hole as he witnessed people in his village being massacred by another group of Korean soldiers.
"The movie is about how people like Thanh remembered the massacres. How the memories of war become a war of memories," Bora said.
One of Untold's most powerful moments is the testimonies by Thanh and another survivor of the Ha My village massacre, who coincidentally shared her name, at the People's Tribunal on War Crimes by South Korean Troops during the Vietnam War, held in April 2018 in Seoul.
Their recounting of the horrors and losses they endured as war crimes were committed saw the three South Korean judges rule that their country's government must compensate the plaintiffs for their losses, launch an investigation into atrocities committed between 1964 and 1973, and correct all forms of public memorials pertaining to South Korean participation in the Vietnam war.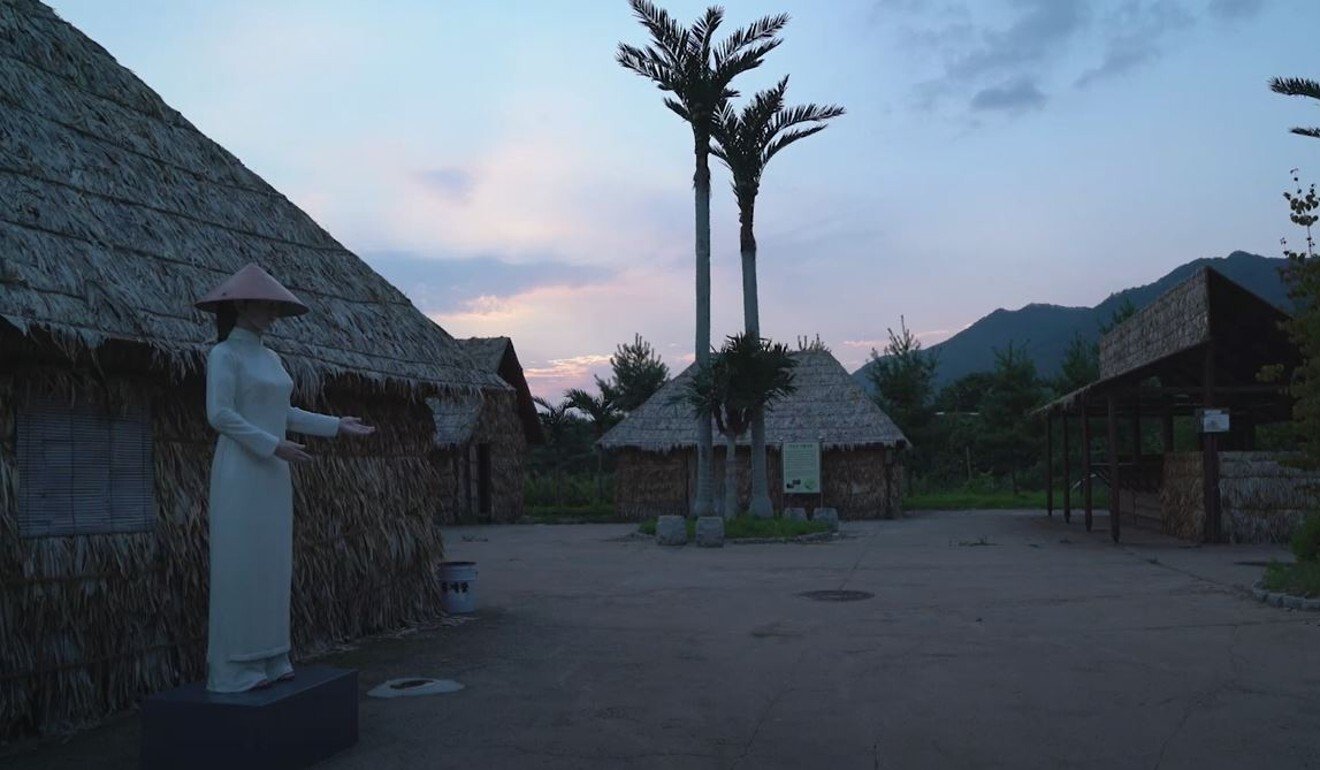 Although legally non-binding, the tribunal garnered much public attention, raising hope that it could encourage Seoul to take further action.
However, their accounts were not well received by everyone. Bora's documentary contrasts the voices of the survivors with those of South Korean Vietnam war veterans who protest their innocence. To this day, South Korea has not formally apologised for the massacres or compensated the victims.
Lee Eun-u, Bora's grandfather who fought in the war, was unable to provide his view. He died of cancer in 2013 due to the long-term effects of Agent Orange, a herbicide the American military used as a deforestation agent in Vietnam.
"He passed away before I knew about the massacres. There was no chance to ask him about it. I don't know if my grandfather killed civilians or not," she said. "When I asked him about Vietnam, he just mentioned he went to Da Nang. He didn't say much, just silence."
Lee volunteered to fight in Vietnam to earn money so he could afford to divorce his wife. According to his ex-wife, he went to Vietnam in 1971 and left when the US withdrew its troops in 1973.
Bora was not taught about the massacres in school, learning about them only when she was in her early 20s when she read South Korean author Kim Hyun-a's book War and Women , which looks at women's lives during the Korean and Vietnam wars.
"I thought my grandfather and the South Korean government saved the Vietnamese people and did [things they could be proud of] during the war. But when I read that book, I was shocked," Bora said.
In 1961, Korea was one of the poorest countries with GDP per capita of around US$93, according to data from the World Bank. In a 2013 article for the government-funded Korean Journal of Defence Analysis, Glen Baek, a former research fellow at Seoul's Asan Institute for Policy Studies, said then South Korean president Park Chung Hee's decision to deploy the soldiers had benefited his government financially.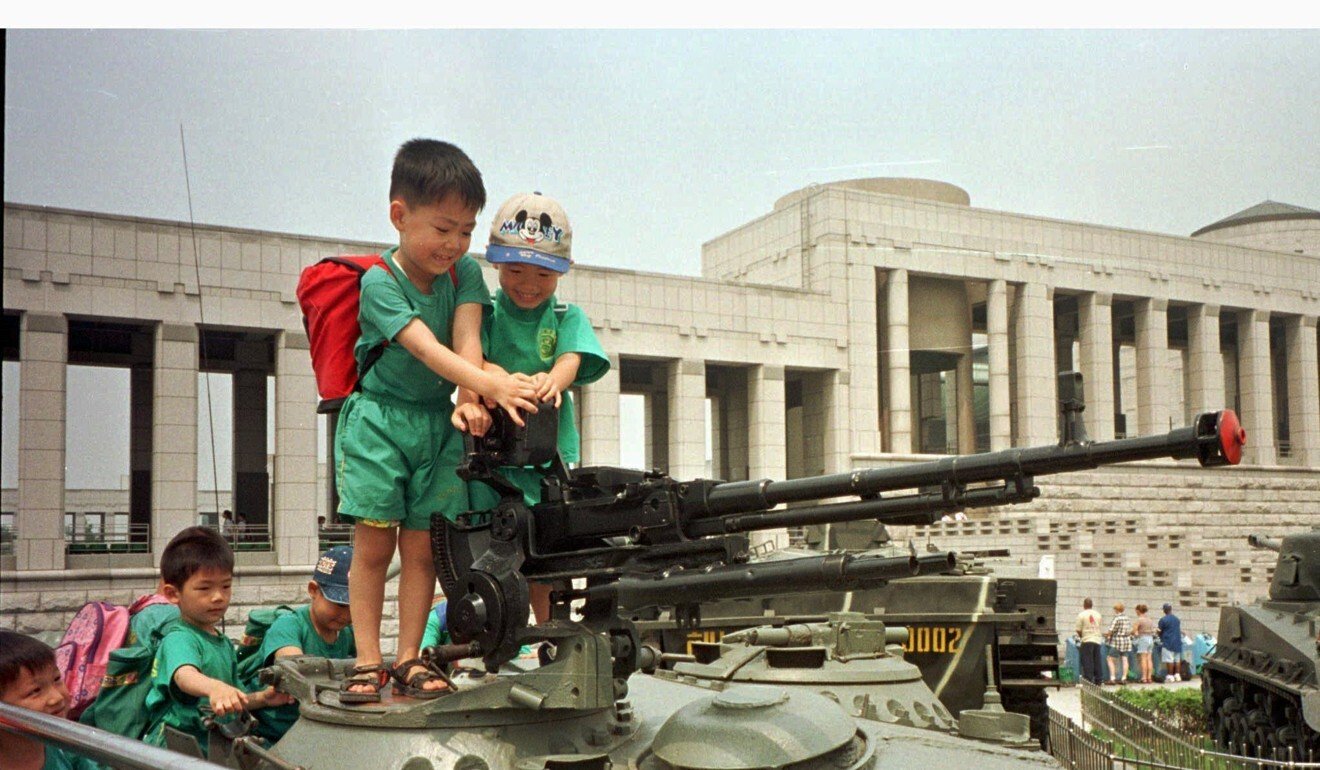 The sum paid by the US to Park's government in return for their involvement in the Vietnam war, believed to be about US$5 billion, included American military assistance to modernise South Korea's armed forces, allowances paid to Korean soldiers in Vietnam that were 30 times more than what they got at home, and construction projects carried out by civilian Korean contractors in Vietnam.
The move "allowed South Korea to secure the necessary capital to jump-start Park's ambitious economic development plan", Baek wrote.
The Asan Institute in 2012 surveyed about 1,200 South Koreans on their perceptions of the country's military involvement in Vietnam. Some 57 per cent saw it as the right choice, while 54 per cent thought forces were deployed to gain economic benefits for South Korea.
"It is a sensitive issue. Many veterans still live in South Korea and they are not acknowledged by Korean people. Talking about this [the massacres] is not an honour to them," Bora said.
"I don't care if my grandfather killed the civilians or not. I feel guilty anyway for Vietnamese people who lost their family or who died. I'm a Korean and my grandfather earned money from … the war."
She wants to use the documentary to connect Vietnamese survivors with young South Koreans, many of whom have grandparents or parents who participated in the war. She also plans to take the film to the US.
In one of its scenes, interviewee Nguyen Lap appears to free Bora from her self-imposed guilt, telling her: "A child can't be responsible for her father's actions."
Still, Bora carries the weight of the past. "They told me 'You can't change anything'," she said. "It's like a curse, because people lost their families in Vietnam and the young generation can't change the present. This is something you have to carry." ■