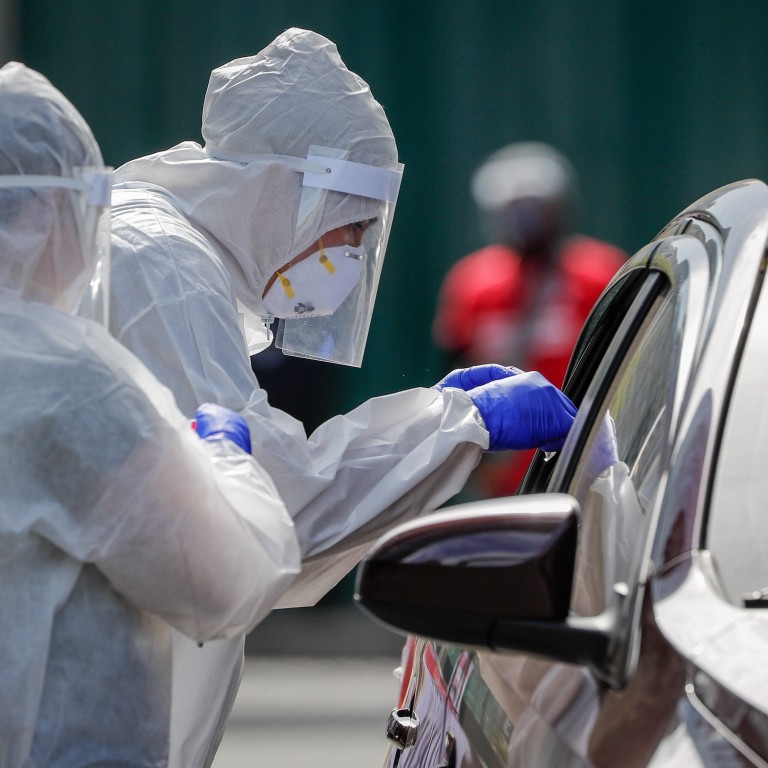 Philippine police investigate 23 for coronavirus 'fake news', cyber libel
The revelation comes amid a diplomatic row between Manila and Taipei over a Filipino domestic helper accused of 'cyber libel' for criticising President Duterte over his handling of the virus
A group of academics want a section punishing fake news about the virus to be removed from the emergency bill signed by Duterte in March
The Philippine National Police are investigating 23 people for "spreading unverified and false information on the
Covid-19 outbreak
" and committing cyber libel, while a group of academics want a section punishing "fake news" about the virus to be removed from the emergency bill signed by
President Rodrigo Duterte
in March.
The revelation over the police investigations comes amid a diplomatic row between
the Philippines
and
Taiwan
over Elanel Egot Ordidor, a Filipino domestic helper who works on the self-ruled island and has been accused of cyber libel for sharing videos on social media criticising Duterte for his handling of the outbreak.
Police anti-cybercrime group spokesman Captain Jeck Robin Gammad on Thursday said from March 9 to April 29, the police had investigated 15 people who have been accused of spreading fake news and eight others for committing online libel in relation to the Covid-19 outbreak.
Those under investigation include Maria Diane Serrano, who police said had falsely posted on social media that a coronavirus patient had died in hospital in the Philippines. Businesswoman and known Duterte critic Maria Victoria Beltran was arrested on April 19 after she claimed there were 9,000 positive cases in one part of Cebu province alone, at a time when there were
just over 6,200 infections nationwide
.
Criminal charges have been filed against three people. Gammad said those convicted could be jailed from between one and six months and fined 40,000-200,000 pesos (US$790-US$3940).
Duterte on March 24 signed a bill granting him sweeping emergency powers to combat the Covid-19 crisis, which included a section that imposed jail time and a fine of up 1 million pesos (US$19,700) for spreading false information about the disease on social media or other platforms.
Ranjit Singh Rye, assistant professor at the University of the Philippines' department of political science, belongs to a group of five academics that have recommended the removal of "provisions affecting freedom of expression" from the coronavirus emergency law.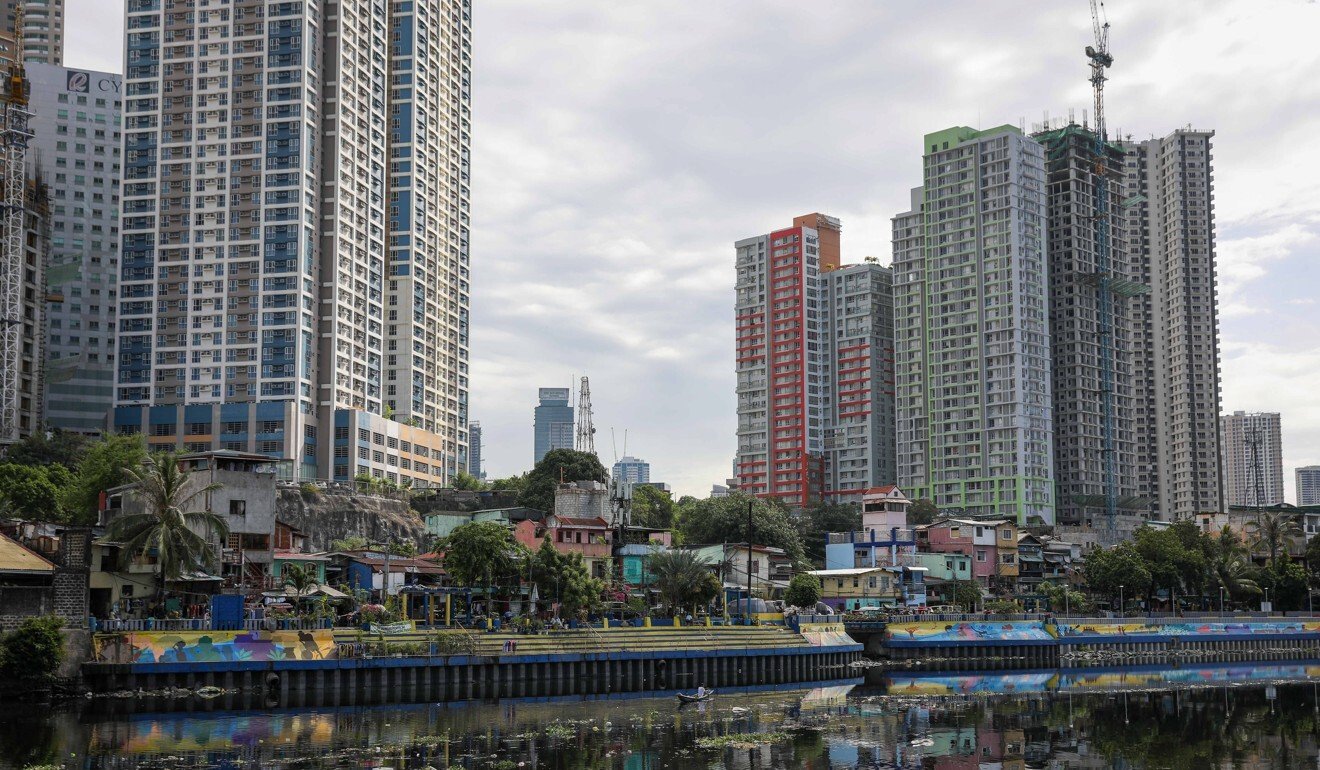 Rye said while he was not familiar with the criminal cases, it was important for the government to have "this lively conversation and discussion on how good or how bad the government is dealing with the pandemic. More perspectives are important."
"To be able to sustain the kind of cooperation and collaboration needed by government with civil society, it needs to ensure that rights are protected during this crisis because we need to work together to overcome and prevail during [these unprecedented times]," he said.
"For that to happen, the government has to ensure civil rights are protected, due process is respected, and health and data privacy is ensured."
The Philippines' crackdown on alleged purveyors of fake news has been in the spotlight after the Philippine Department of Labour and Employment on Saturday accused Taiwan-based domestic worker Elanel Egot Ordidor for her social media posts criticising Duterte's coronavirus.
Fidel Macauyag, the Philippines' labour attaché in Taiwan, on Saturday said the Philippine labour office had "coordinated with her broker and employer on her deportation" due to the severity of her offence.
Macauyag said if Ordidor were to be deported to the Philippines, she would be charged "for the crime of cyber libel for wilful posting of nasty and malevolent materials against President Duterte on Facebook intended to cause hatred amid the global health crisis brought about by the Covid-19 pandemic."
He also claimed Ordidor "has a group organised to discredit and malign the president and destabilise the government".
In one of her videos, Ordidor addressed Duterte and asked: "How many weeks did you think about the lockdown, Mr President, wherein we citizens will die not because of the virus but of hunger?"
She also had strong responses to Duterte supporters who had threatened to kill her for her posts.
However, Taiwan's foreign affairs ministry on Tuesday said no person or institution had the right to pressure Ordidor, her employer or her broker, "nor shall she be deported without consultations held between both governments", according to the English-language daily Taiwan News.
The issue had divided migrant workers in Taiwan, said Lennon Wong, director of the service centre and shelter for migrant workers in Taiwan's Serve the People Association.
Wong said there were many fanatical Duterte supporters among Filipino workers and that following Ordidor's criticism of the president they had been attacking and harassing her online.
"The supporters are super hostile to her. There is even one making fake news and declaring that she's been dismissed by the employer already," Wong said.
Wong is among the many activists from various NGOs in Taiwan – such as Taiwan International Workers Association and Migrante International – who are supporting Ordidor. The activists have been reaching out to different government officials and pressuring them to guarantee protection for the caregiver.
On Tuesday, Philippine presidential spokesman Harry Roque denied that Manila was seeking Ordidor's deportation, but a day later he caused a stir when talking to Philippine media about who should make a decision in her case.
"We leave that wholly to Taiwan and China. Taiwan is part of China," Roque said, prompting Taipei to file a protest with Manila on Thursday over the sovereignty row.
Taiwan's Ministry of Foreign Affairs spokeswoman Joanne Ou said Ordidor had the right to stay in Taiwan lawfully and not be deported because she had criticised "any president".
"As I mentioned, freedom of speech is what we highly value in Taiwan, being an open, free and totally democratic country, freedom is the ultimate value we Taiwanese cherish," Ou said.
Additional reporting by Antonia Timmerman
Help us understand what you are interested in so that we can improve SCMP and provide a better experience for you. We would like to invite you to take this five-minute survey on how you engage with SCMP and the news.
This article appeared in the South China Morning Post print edition as: police investigate 23 over spread of virus 'fake news'