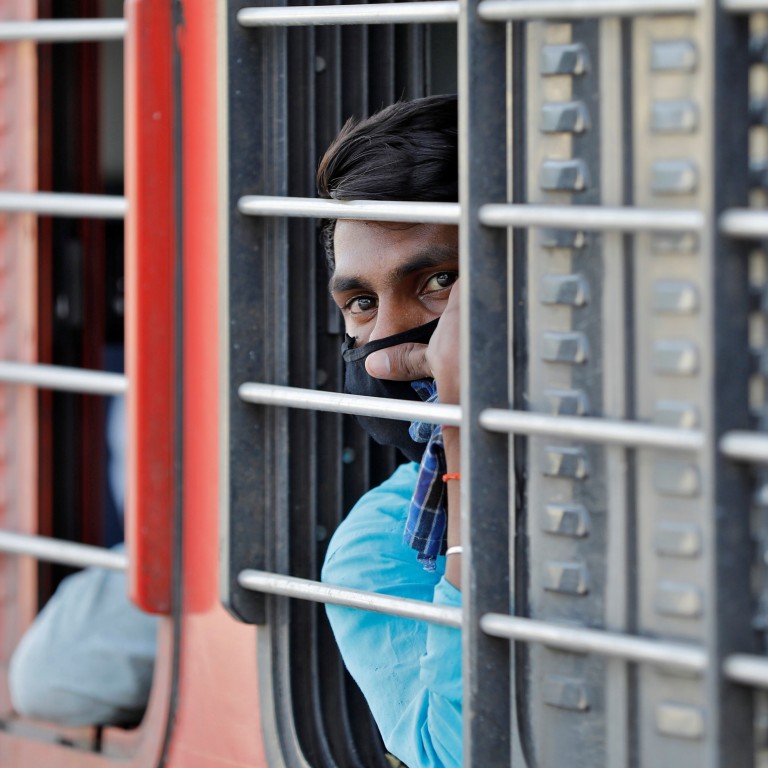 Coronavirus: Covid-19 cases spike as India prepares to exit lockdown
The spread of the virus shows no sign of slowing, despite the country having been locked down since March 25
In past three days it has registered nearly 11,000 cases and experts fear more are to come as rail services restart and migrant workers return home
India recorded a massive increase in
Covid-19 infections
on Monday, just a day before it restarts long-distance railway services in its first step to reopening after a strict nationwide lockdown.
The country recorded 4,213 new infections from Sunday morning to Monday morning, taking its total to 67,152, according to the Ministry of Health and Family Welfare. The increase means that in the past three days alone, India has registered nearly 11,000 new infections.
With the spread of the virus showing no sign of slowing, alarm bells are now ringing. When the lockdown was imposed on March 25, India had recorded just 657 infections.
The lockdown is due to expire on Sunday and there has been increasing pressure on the
Indian
government to kick-start the economy. Unemployment has soared to 27.1 per cent with 114 million jobs lost in just the past two months, and many analysts are now predicting the economy could shrink over this financial year.
However, the spurt of cases might force the government to rethink whether to relax the restrictions.
Public health experts say that with the lockdown becoming increasingly unsustainable economically, Indians will have to brace themselves for a further increase in cases.
Dr Randeep Guleria, the director of India's premier public medical institute, the All India Institute of Medical Sciences, warned last week that infections would peak in the next two months.
WHAT'S BEHIND THE RISE?
There are various reasons for the rise in infections.
One is that after a slow start, authorities have ramped up testing across the country. Before the lockdown, according to Our World in Data, India was conducting 18 tests per million people; now it is conducting 1,166.
Another factor is India's densely-packed cities. More than 52 per cent of the cases reported on Monday were from six of its most densely-packed cities – Mumbai, Delhi, Ahmedabad, Chennai, Pune and Thane.
In Mumbai, the country's worst-hit city with 13,379 cases, resources are already stretching thin. Leaked videos from public hospitals have shown a lack of beds forcing patients to sleep on floors even as bodies pile up next to them, unattended.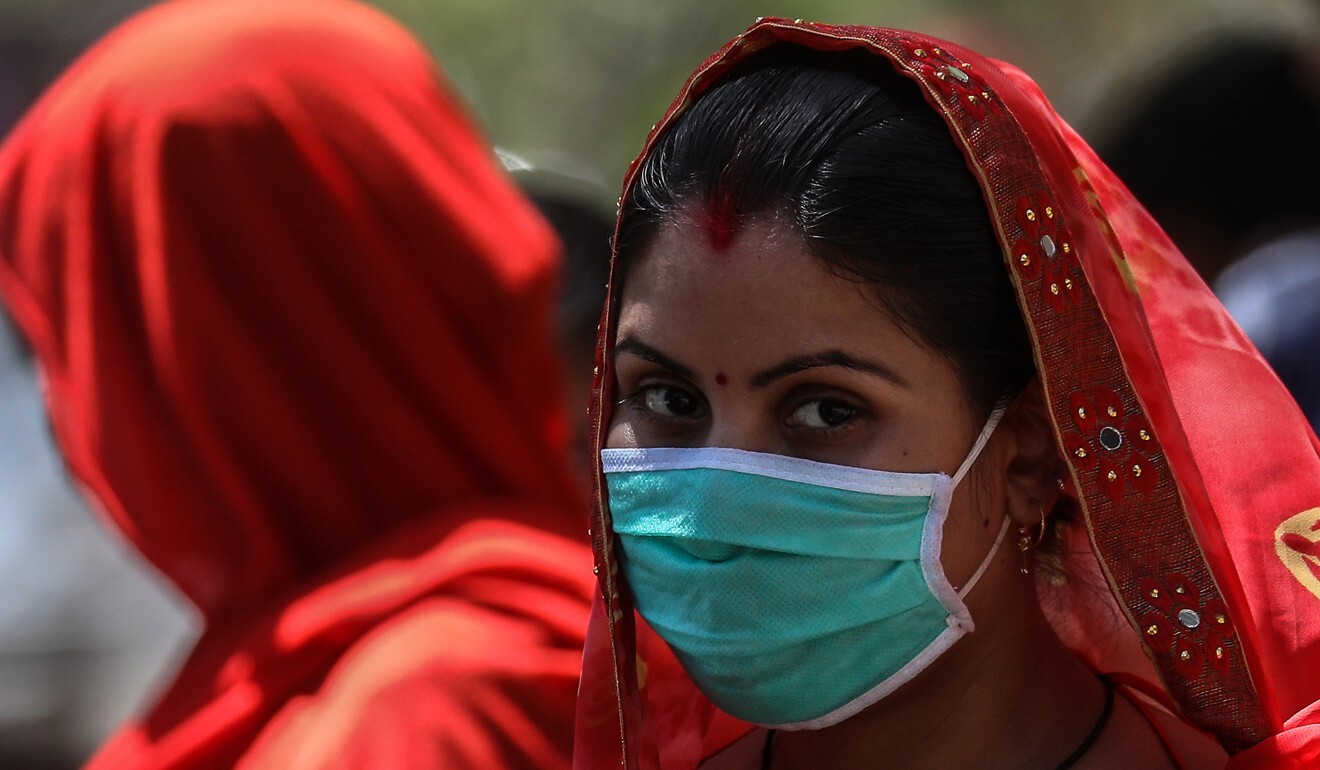 An official in Mumbai's local government, the Brihanmumbai Municipal Corporation, admitted the situation was grim. "The density here is so high, especially in slums, that we are finding it difficult to restrict people to their homes. When people don't have toilets at home and rely on common toilets, controlling the spread of infections is tough."
The corporation has said it wants to ramp up quarantine facilities to as many as 75,000 beds.
Making matters worse is that in Maharashtra state, the capital of which is Mumbai, 80 per cent of all cases are asymptomatic, making them harder to detect.
Dr Oommen John, at The George Institute For Global Health India, said authorities were not being aggressive enough in tracing contacts and quarantining.
"We need to have a much more stringent baseline surveillance system where we identify emerging infection clusters swiftly, before they become hotspots. There is also fear and stigma around the disease and hence, by the time patients come to the hospitals, it is often too late."
RETURNING MIGRANTS
When Prime Minister
Narendra Modi
imposed a national lockdown, millions of low-paid, casually employed migrant workers were left stranded in the urban areas in which they were employed, forbidden from returning to their rural homes. Few were paid their wages and most went without even basic food supplies during the lockdown.
Now many are returning home on special trains organised by the central government, but local administrations are worried they will be carrying infections with them.
Infections in the state of Odisha have nearly doubled over the past week to 391 on Monday, with most of the cases being migrant workers. In Bihar, close to 100 returning migrants tested positive for Covid-19.
Many experts warn the return of these migrant workers is helping to spread the disease from India's urban areas to its hinterlands.
Dr T Sundararaman, the former director of India's National Health Systems Resource Centre, criticised the government for acting too late.
"Had the government allowed the migrant workers to go back at the start of the lockdown, when India had only a few hundred cases, the chances of these workers being infected would have been a lot lower."
The issue is set to overshadow the government's attempts to restore a semblance of normality by relaxing the restrictions from next week.
Road, rail and air transport services were suspended in March to curb the spread of the virus. However, with the Indian government partially restoring train service, road and air transport services are likely to resume gradually.
The Indian government's efforts to bring back its citizens stranded from across the world have also resulted in at least seven new cases being detected among the returning citizens in Kerala alone.
John at The George Institute said easing the restrictions would naturally lead to a spike in cases. "The virus will move around with anyone who travels. So, when people travel, the virus will also travel. Our best-case scenario is that we are prepared for the spike in cases."
Help us understand what you are interested in so that we can improve SCMP and provide a better experience for you. We would like to invite you to take this five-minute survey on how you engage with SCMP and the news.
This article appeared in the South China Morning Post print edition as: new Infections soar as India prepares to ease lockdown