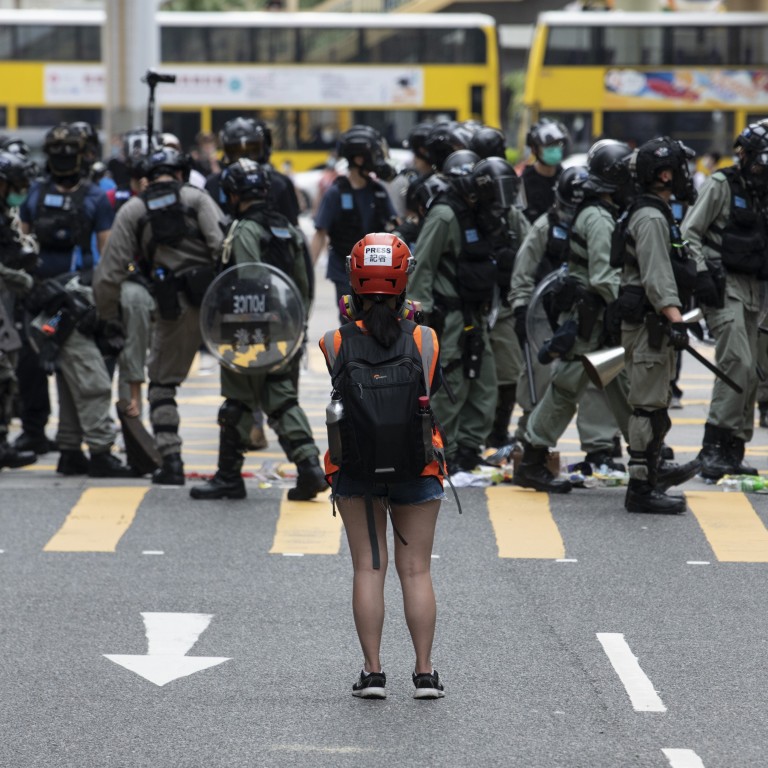 Hong Kong national security law heightens South Korea's painful choice: US or China?
US pressure on South Korea to cut its reliance on Chinese supply chains is likely to grow if city is stripped of its special trading status, experts say
Both countries are key to South Korea's economy and in preventing aggression from Pyongyang, but China is biggest trading partner by far
Anxieties are growing in
South Korea
that it will be caught in the middle of tensions between the world's two most powerful countries, as Seoul comes under pressure from Washington to join US-led attempts to sideline China.
The
United States
is not only an indispensable ally for South Korea in its stand-off with the nuclear-armed North, it is also the country's second largest export market and absorbs 13.5 per cent of its total shipments. But China is South Korea's largest trading partner by far, purchasing a quarter of its exports, and its cooperation is also crucial in preventing the North from military adventurism.
"We're caught in the middle like a shrimp between two fighting whales," said economist Choi Yang-oh at the Hyundai Economic Research Institute
"We have to walk a tightrope between the
US and China fighting
for global hegemony. We can't afford to alienate either one of the two."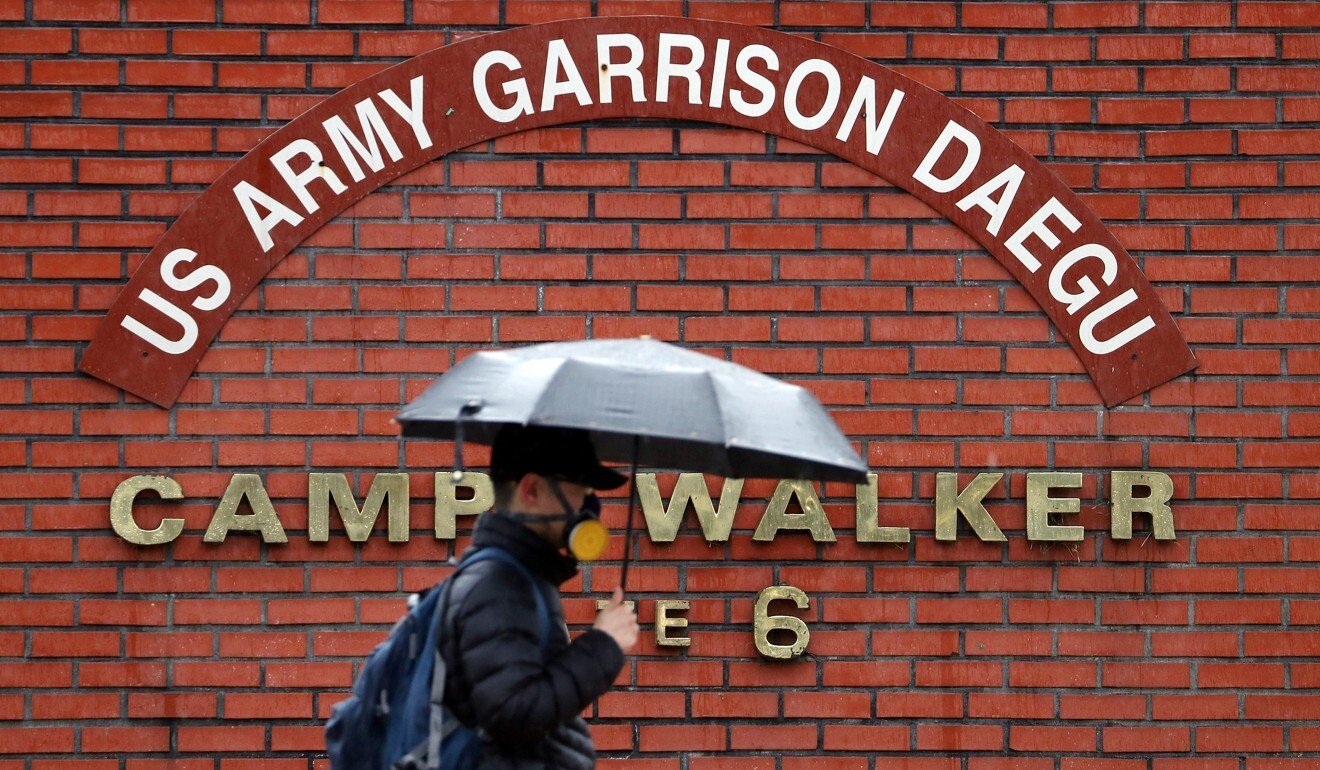 Seoul's position has been complicated by Beijing's proposed
national security law for Hong Kong
that would ban treason, require the city's government to set up institutions to safeguard sovereignty and allow mainland agencies to operate there.
Critics fear the law spells the end of the "one country, two systems" governance blueprint under which Hong Kong has a high degree of autonomy and freedoms not seen on the Chinese mainland. President
Donald Trump
has said his administration will soon "do something" about the situation by the end of the week, while US senators have proposed a bill with sanctions to "defend Hong Kong's autonomy".
This would be in addition to a law passed last year that could strip Hong Kong of its special trading status with the US if it were deemed no longer autonomous from Beijing.
"If Hong Kong loses its special trading status, many South Korean firms would feel pressure to relocate out of the city," business administration professor Kim Dae-jong of Sejong University said.
Hong Kong absorbed US$32 billion worth of South Korean goods last year, making it the city's fourth biggest customer, despite that figure being 31 per cent lower than a year earlier due to the
anti-government protests
that have raged across the city for months and a global slowdown.
More than 80 per cent of South Korean exports to Hong Kong are redirected to China.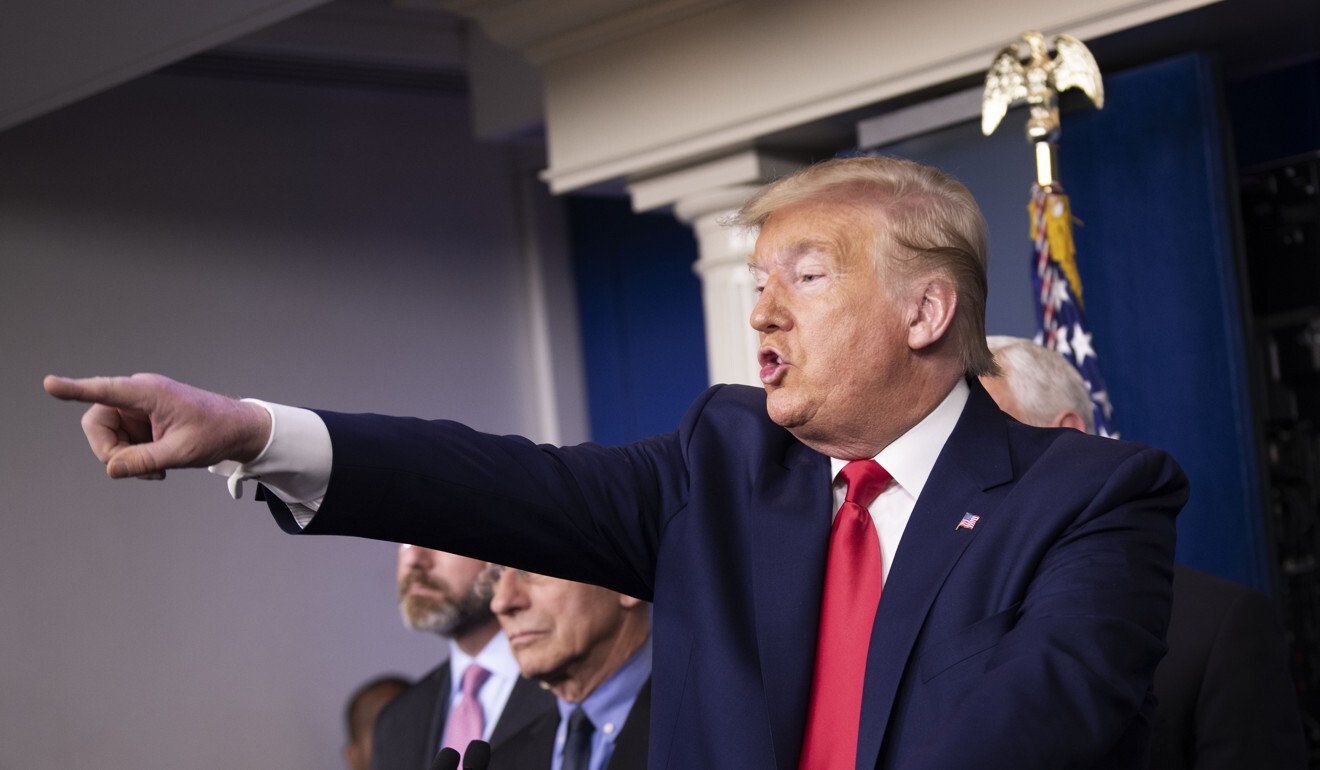 Beijing's top diplomat in Hong Kong on Monday called on foreign envoys to support the law, while South Korean officials have so far said they are carefully watching the situation.
This is similar to their statements during the anti-government protests that roiled the city last year. The protests won support from some South Koreans, especially university students who drew parallels with their own democracy movement in the 1980s.
South Korean leader
Moon Jae-in
was a leading figure in the 1980s movement and there is growing discussion among analysts now as to whether the former human rights lawyer will face pressure from his support base to speak up against Beijing.
Professor Kim Han-kwon, at the Korea National Diplomatic Academy, told the Yonhap news agency:
"It is important [for South Korea] to set up our own principles based on our own interests and identity."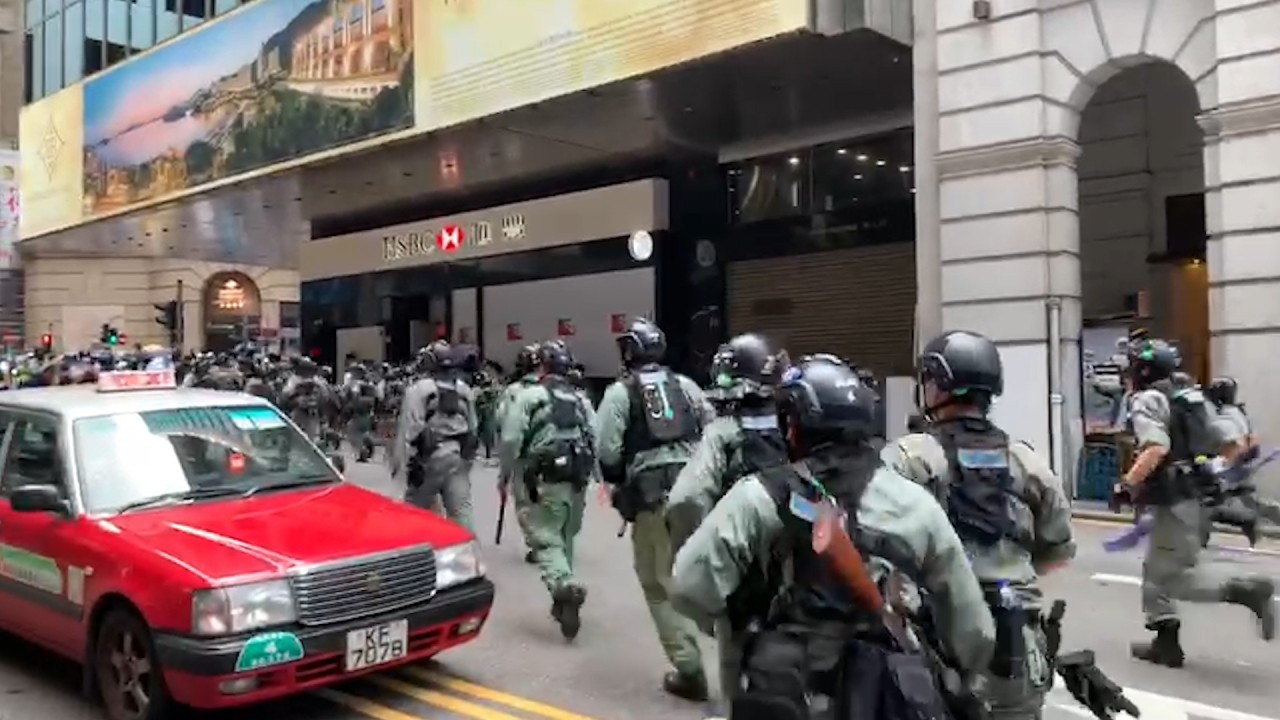 02:16
Protesters gather in Central as Hong Hong lawmakers discuss controversial national anthem law
Protesters gather in Central as Hong Hong lawmakers discuss controversial national anthem law
TAKING SIDES
Washington has reached out to South Korea to be part of an initiative known as the Economic Prosperity Network (EPN), a scheme to break China's dominance in global supply chains.
Last week, US undersecretary of state for economic growth, energy and the environment, Keith Krach in a briefing to Asia-Pacific journalists, described the EPN as a grouping of like-minded countries, companies and civil societies around the world that would operate under the same set of "democratic values".
These common principles for economic collaboration would cut across commerce,
trade
, infrastructure, digital developments, health care and money flows, among others, he said.
Choo Kwang-ho, a senior researcher at the Korea Economic Research Institute, said Korean businesses were already planning to reduce their dependence on China as part of their existing efforts to rearrange their global supply and sales networks.
But Choi of Hyundai Economic Research Institute said China's role in the global value chain had become too great to be dispensed with, pointing out that China supplied 80 per cent of US demand for quarantine and protective equipment and half of other key materials including medicines used to fight the Covid-19 pandemic.
A survey by the Korea International Trade Association found 90 per cent of South Korean businesses had no intention of leaving China, simply because they would "lose too much" in sales if they did so, he said.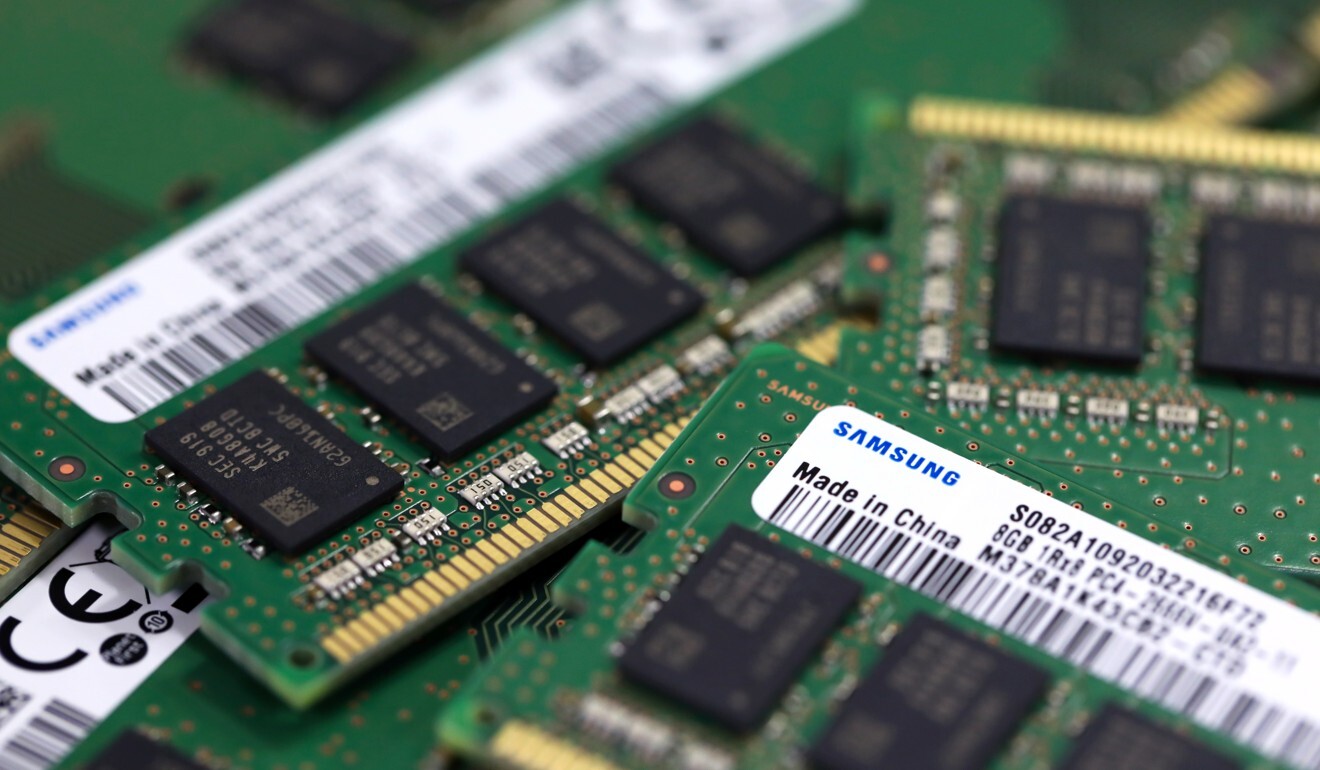 For example, semiconductors account for almost 40 per cent of South Korea's exports to China, with telecommunications equipment giant
Huawei
buying more than US$8 billion worth of DRAM and NAND flash memory chips from the country every year.
Petrochemical products, steel and machinery are among the other top exports.
Choi said a large portion of China's exports to the US were intermediary goods from South Korea. If China's exports to the US fell, the knock-on effect would be a decrease in what South Korea – which is both Asia's fourth-largest economy and reliant on exports – sends to China.
South Korea's exports to China in the months to April this year were worth US$39.36 billion, more than the US$24.30 billion sent to the US during the same period. Last year, its trade surplus with China was US$29 billion, compared with US$11.4 billion with the US.
But Mun Byung-ki, an analyst at the Korea International Trade Association, said South Korea might stand to gain from US-China tensions. If Huawei's production was curtailed, South Korean companies like Samsung, the country's largest corporation, could increase its market share in supplying mobile handsets and
5G
equipment to the US and other Western countries, he said.
Analysts said Seoul's "painful dilemma" – as described in an editorial by the Korean-language newspaper Donga Daily – on how to balance its relationship with the US and China would continue till the US presidential election in November.
"President Trump's vitriol against China is largely linked to his election campaign and it remains to be seen whether the US would really be able to cut China out of the global value chain after the election," Choi said.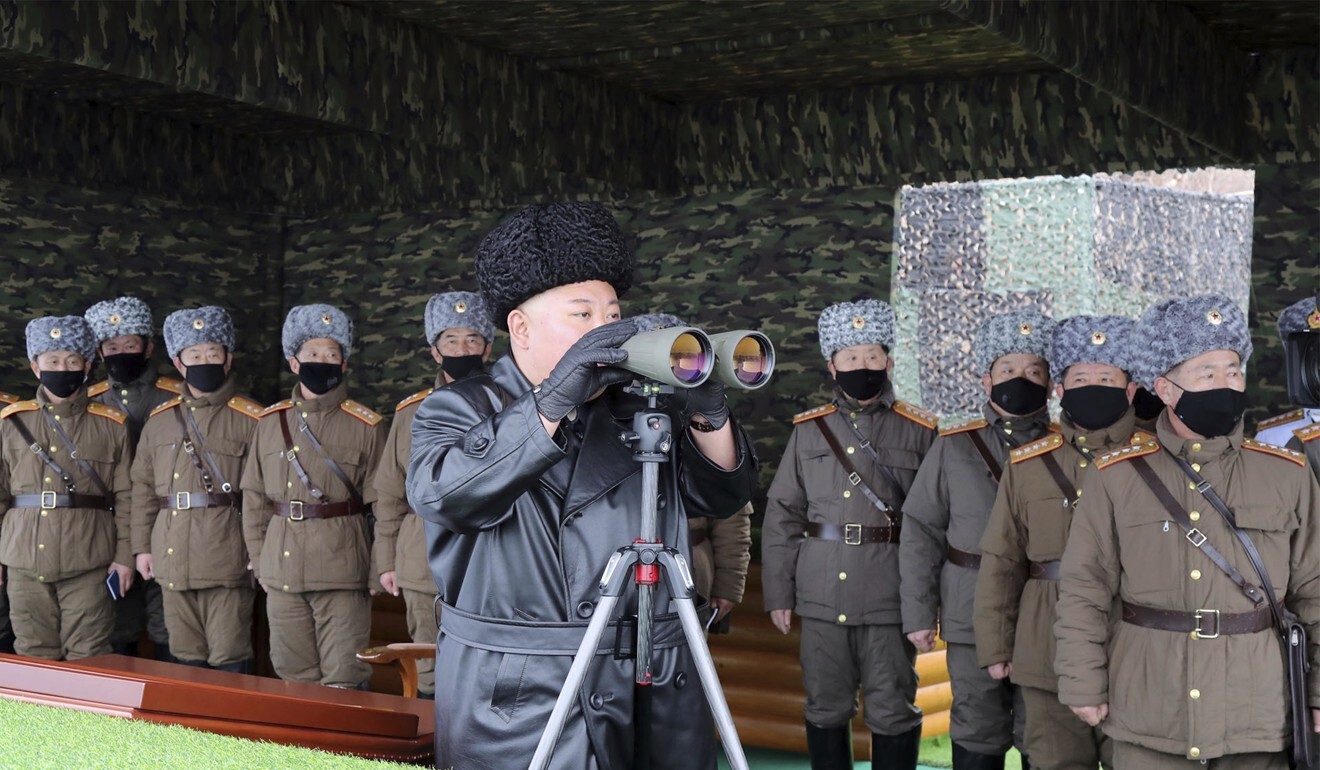 While South Korea and the US are long-time security allies, Washington's commitment has been questioned over its insistence that Seoul pay more for keeping US troops on the Korean peninsula to deter aggression by Pyongyang.
Seoul also remembers the economic blow it was dealt by China in 2016, when it deployed the US missile defence system known as
THAAD
, analysts said.
"China's retaliation concerning THAAD was mainly focused on retail and tourism businesses but fallouts from the ongoing US-China tensions would be much more severe," said Yoo Hwan-ik, a senior official at the Federation of Korean Industries, the lobbying arm of the country's large businesses.
Meanwhile, the South Korean president has indicated his commitment to boosting ties with China, with his office, Cheong Wa Dae, issuing a statement this month in which Moon described a planned visit by Chinese President
Xi Jinping
to Seoul this year as "most important for relations".
English-language newspaper The Korea Herald reported on Tuesday, quoting Yonhap, that in the face of "brewing geopolitical challenges", Foreign Minister Kang Kyung-wha would convene an inter-agency meeting on Thursday to discuss what approach the country would take.
This article has been updated with an amendment to Professor Kim Han-kwon's at his request.
Help us understand what you are interested in so that we can improve SCMP and provide a better experience for you. We would like to invite you to take this five-minute survey on how you engage with SCMP and the news.
This article appeared in the South China Morning Post print edition as: Seoul faces a painful choice: U.S. or China?