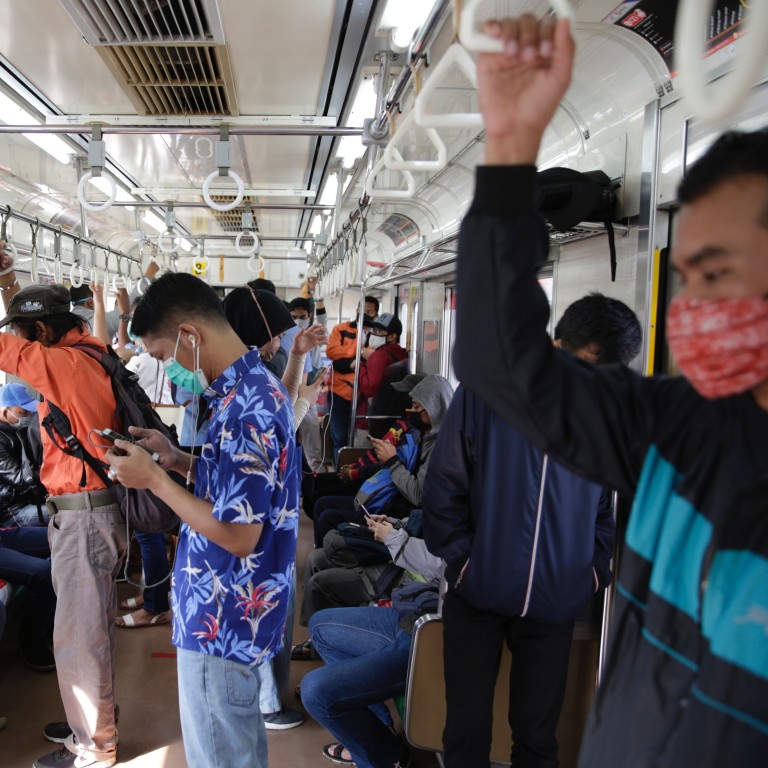 Indonesia sours on democracy as coronavirus ravages economy, survey finds
Widespread perceptions online hold that authoritarian systems such as China's handled the crisis better than Western democracies like the US and UK
Observers have raised concerns that some in Indonesia, a young democracy with a history of dictatorship, may be yearning for a return to authoritarian rule
The
coronavirus pandemic
has been devastating for
Indonesia
's economy. Millions are unemployed, the country is only partially reopened, and the World Bank has warned that Southeast Asia's largest economy could see negative GDP growth this year – puncturing the hopes of state officials targeting a 2.5 per cent increase.
But a new and somewhat unexpected victim of Covid-19 could be Indonesia's democratic system.
Public satisfaction with democracy in the country has plummeted from 75.6 per cent in February, shortly before its first coronavirus case was confirmed, to just 49.5 per cent in mid-May, according to a survey released over the weekend by Indikator Politik Indonesia – the lowest level of support since 2004, five years after Indonesia began its transition to democracy from authoritarian rule.
Burhanuddin Muhtadi, executive director of the organisation that conducted the surveys, said they had wanted to look at the effect the pandemic had on political support, including for democracy, "democratic satisfaction and who in the government handled the initial poor response" to the pandemic.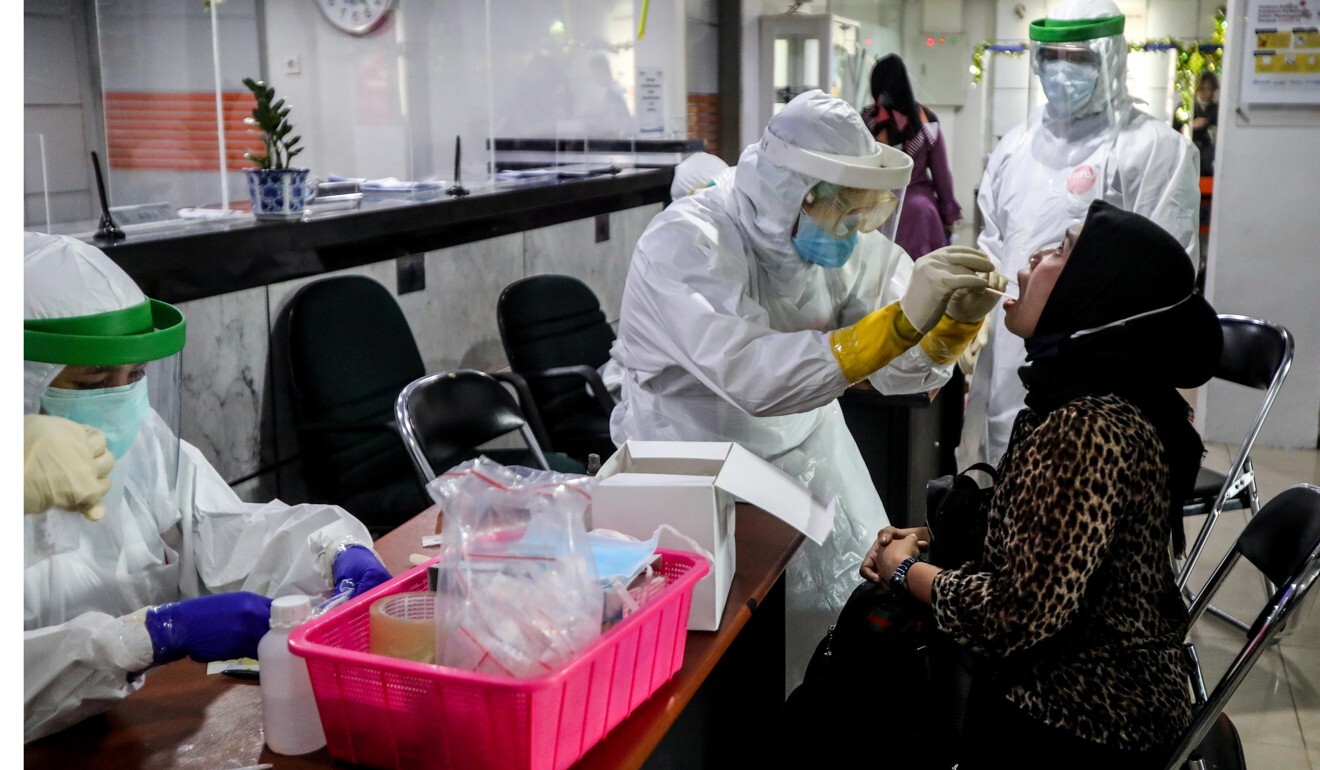 Not only had there been "fights between the local and central governments" and "ministries sending conflicting messages" about the virus, but "more than 48 per cent of workers have lost income", Muhtadi said "and there is a correlation between the economy and the perception of the democracy".
However, the survey of 1,200 people from all of Indonesia's 34 provinces, which was conducted over the phone between May 16 and 18, did only contain one question that was specifically about democracy, Muhtadi said – the other 39 dealt with health access, school closures, jobs and other issues amid the pandemic.
Marcus Mietzner, an associate professor at Australian National University in Canberra and a long-time researcher of Indonesian politics, said the fact that February's survey was conducted in person while the one in May was done over the phone because of contagion fears "makes the two data points difficult to compare."
"Second, this is not about support for, but satisfaction with, the way democracy is practised in Indonesia," he said. "Thus, people who are dissatisfied could include those who want more autocratic responses and those who want a more liberal approach. So without further survey questions, this is just an expression of general dissatisfaction, which of course is not surprising given the conditions."
Indonesia was ruled for 32 years by a dictator in president
Suharto
, a former army general whose military-backed regime fell amid mass student protests and a plummeting economy in 1998 – ushering in a democratic era of free and fair elections and the opening up of the press.
Some may be yearning for autocratic rule, however, as according to Rainer Heufers, executive director of the Centre for Indonesian Policy Studies in Jakarta, there appears to be a widespread perception online, including in Indonesia, that authoritarian systems such as
China
's and even
Russia
's handled the crisis better than Western democracies like the
United States
,
Britain
,
Italy
and
Spain
.
"I don't think we can make any generalisation and conclude that crisis management works better in a particular system of government or a particular continent. The capacity to handle the crisis rests entirely with the individual leadership skills and institutional capacities of a particular government," he said. "Still, regardless [of] whether there is conclusive evidence, it is the general perception, also in Indonesia, that democracy puts shackles on top leaders and prevents swift and effective action. This was obviously also found in that Indonesian survey."
Indonesia is beginning to emerge from coronavirus lockdown. On Monday, Jakarta's office buildings reopened with upscale shopping malls and restaurants, as well as traditional markets, expected to follow suit on June 15.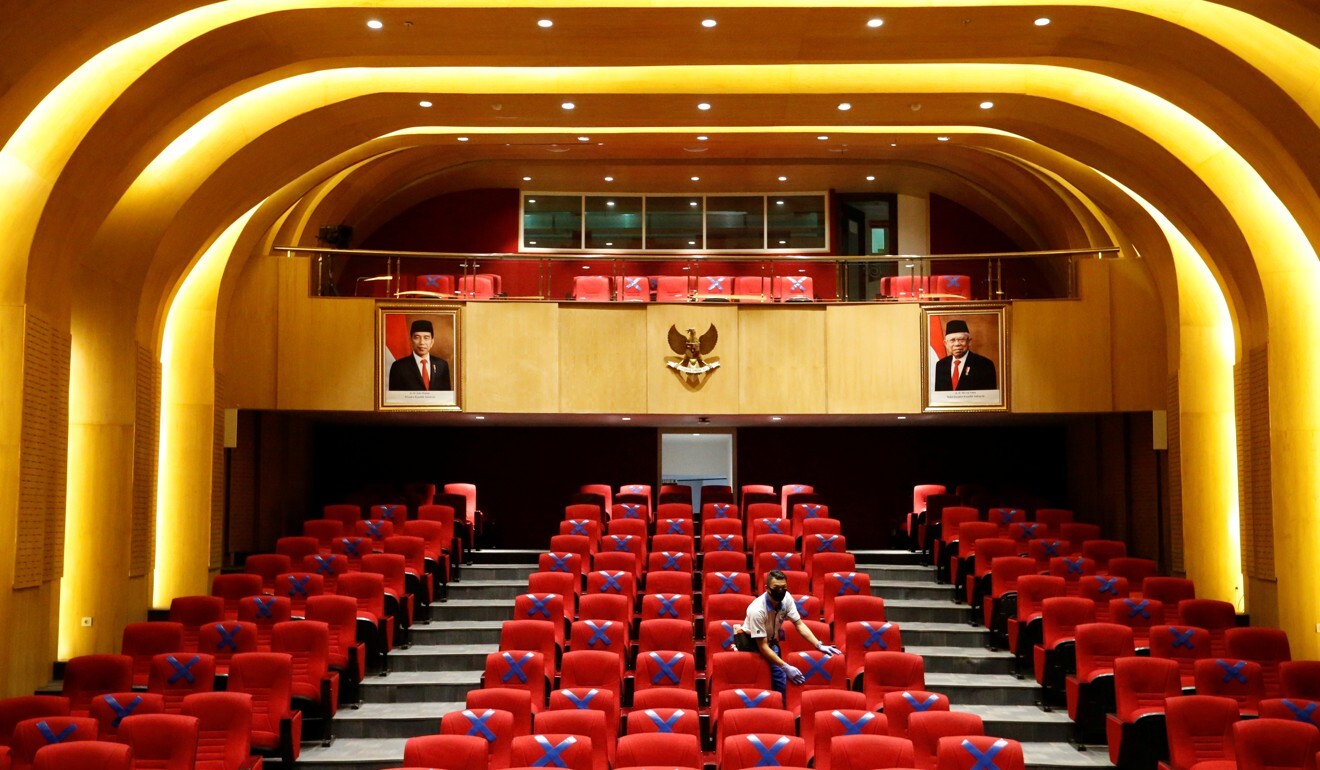 Other regions are doing the same, but it remains to be seen what effect this will have on Indonesia's economy or its tally of Covid-19 infections, which had surpassed 34,000 as of Wednesday with 1,959 deaths.
In the meantime, some such as 46-year-old law professor Hesti Septianita worry about the "repressive approach" taken by Indonesia's government in the past against those who criticise the government – citing a 2008 "Electronic Information and Transaction Law" that has seen people imprisoned for offences ranging from creating home sex tapes to complaining about the care they received in hospital and criticising the country's leaders.
That won't be a problem for Adi Pribadi Yogaswara Haryadi, who works at the Jakarta offices of a local coal mining company, and said he was satisfied with President
Joko Widodo's
handling of the pandemic.
"I think there is no relation between Covid-19 and our handling of democracy," the 33-year-old said.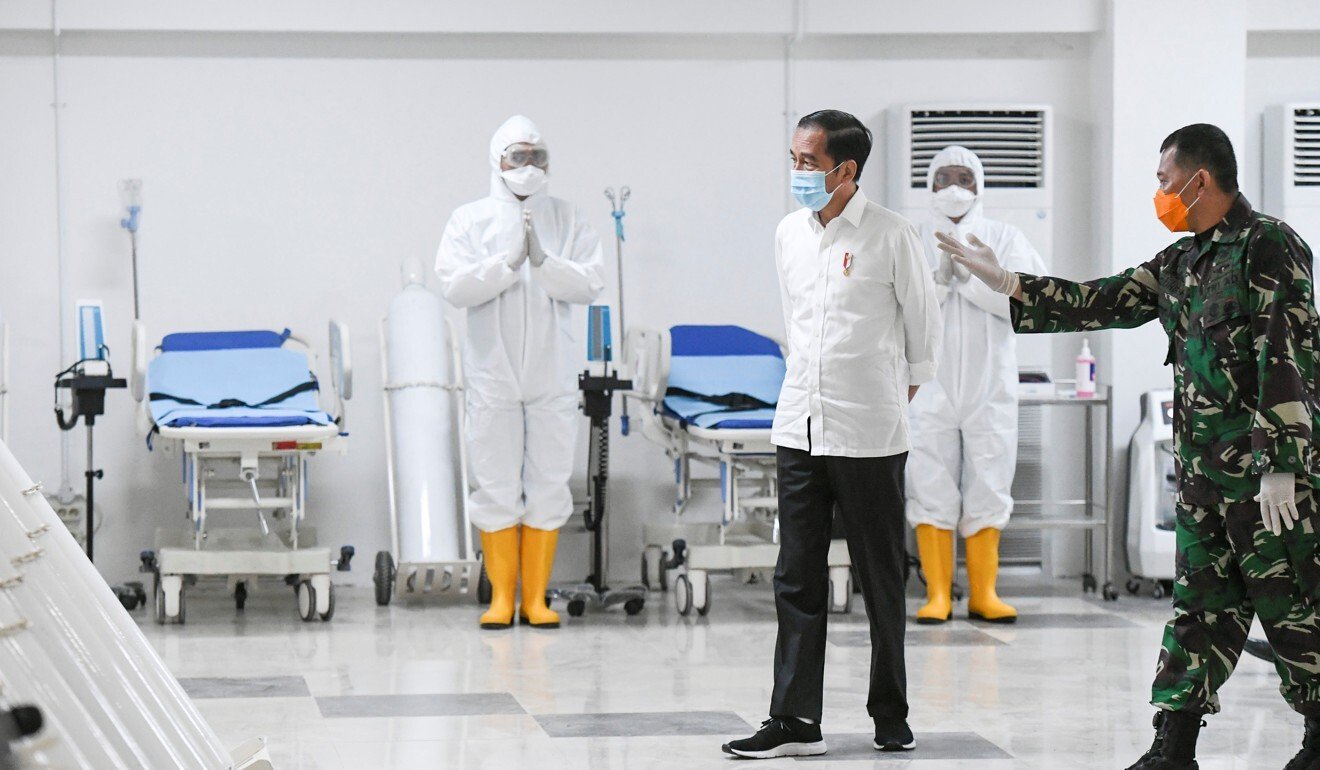 Widodo himself remains popular, according to the May Indikator Politik Indonesia survey, which found his approval rating for overseeing the national response to the virus steady at nearly 67 per cent, despite government bungling in the early weeks of March.
But this might not last, according to Muhtadi. "Joko and the parliament should be more careful. If they fail to handle the crisis, people may look toward a system outside of democracy," he said.
This article appeared in the South China Morning Post print edition as: Democratic system risks becoming Covid-19 victim