Thailand
Get more with myNEWS
A personalised news feed of stories that matter to you
Learn more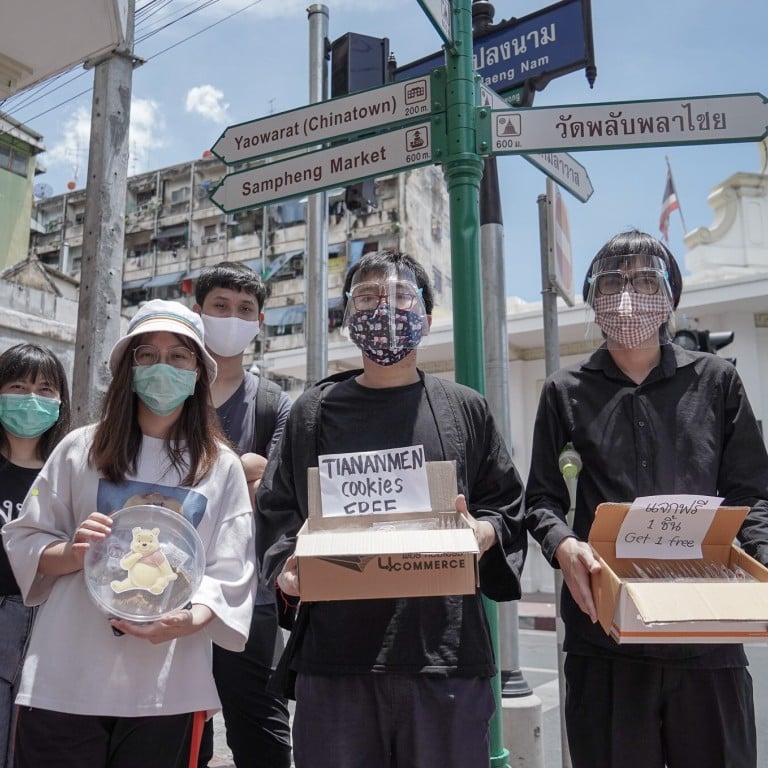 Milk Tea Alliance: are young Thais turning on China over Hong Kong?
A social media movement spanning Thailand, Taiwan and Hong Kong has raised concerns young Thais could be losing their sense of kinship with China
Interest among the country's youth in learning Mandarin and studying at Chinese universities has never been higher, however
T
o commemorate the
anniversary of the 1989
Tiananmen Square crackdown
on June 4, Thai student activist Netiwit Chotiphatphaisal gave away 89 milk tea cookies on the streets of Bangkok.
Each came in plastic packaging complete with a QR code that provided links to information on the pro-democracy protests in Beijing that were forcibly suppressed in a bloody military operation 31 years ago.
Netiwit and his fellow activists handed out the sweet treats to people in a shopping district and Chinatown, before attempting to present some to the Chinese embassy to send a message that Beijing should "give up oppressing Tibetan, Uygur and Hong Kong people", he said on Twitter.
Both
Tibet
and
Xinjiang
, the far western region of China that is home to millions of mostly Muslim Uygurs, have ethnic minority groups that Beijing fears are fuelling separatism, while human rights activists say their natural resources are being exploited and unique cultures gradually destroyed.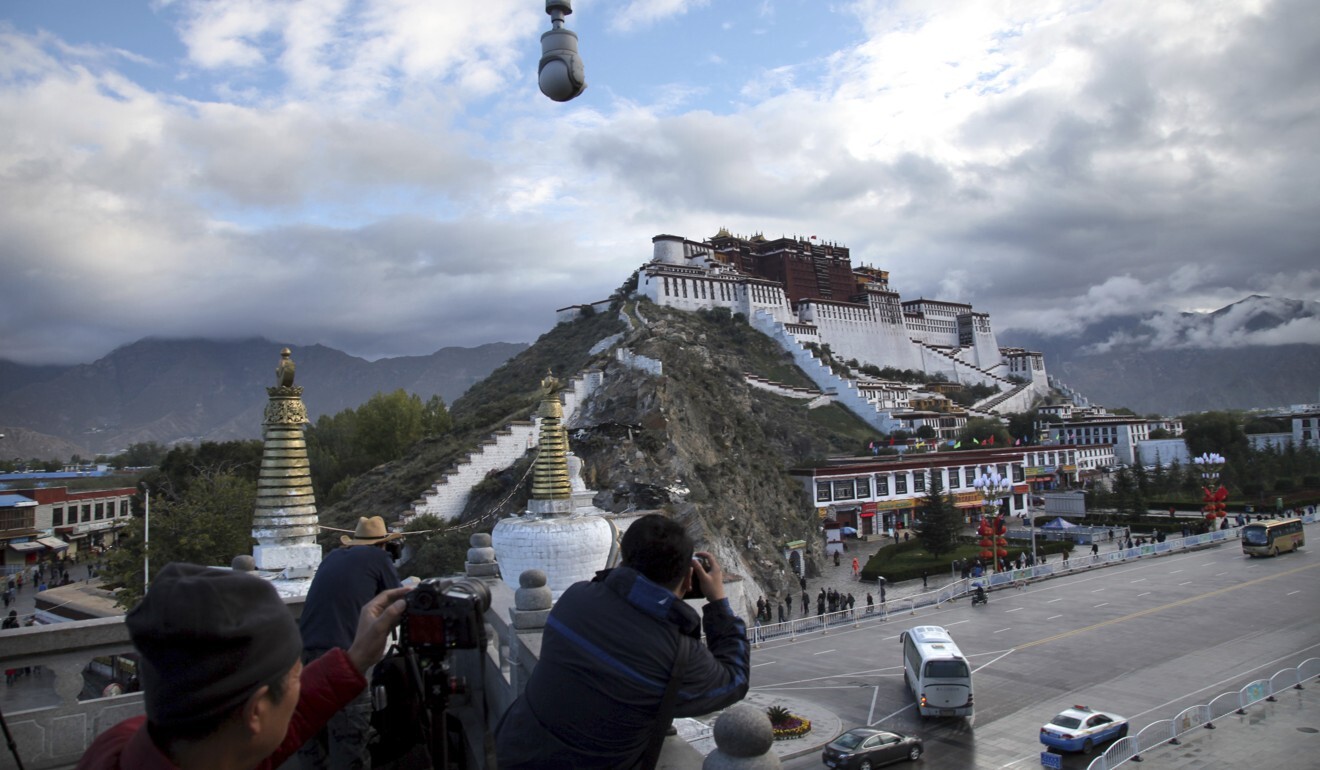 Meanwhile, the recently passed new
national security law
for
Hong Kong
to prohibit secession, subversion, terrorism and foreign interference has critics worried it will be used to silence free speech, although the details are not yet known and a senior Beijing official overseeing Hong Kong affairs has said it is meant to strengthen the "one country, two systems" principle and ensure freedoms granted to the city can be extended beyond 2047.
Back in Bangkok, even the flavour Netiwit chose for his cookies – milk tea – was symbolic. In April, the hashtags #MilkTeaAlliance and #MilkTeaisThickerThanBlood trended on Twitter in Asia, in reference to the sweet drink that is popular in both Thailand and Hong Kong, with users also mentioning solidarity with the self-ruled island of Taiwan.
Posts with the hashtag in Thailand were largely aimed at the Chinese embassy in Bangkok, which had criticised those who attacked Beijing's "One China" policy amid a dispute sparked by Chinese internet users accusing a young Thai actor and
his model girlfriend
of supporting Hong Kong and Taiwanese independence by sharing online comments.
For some Thais, criticism of Beijing stems from their own suspicions of military authoritarianism in Thailand. By drawing inspiration from the pro-democracy movements in Hong Kong and Taiwan, it is easy for "the youth in Thailand to have the same mentality" as their counterparts in these places, according to Sitthiphon Kruarattikan, an associate professor and director of the Institute of East Asian Studies at Thammasat University.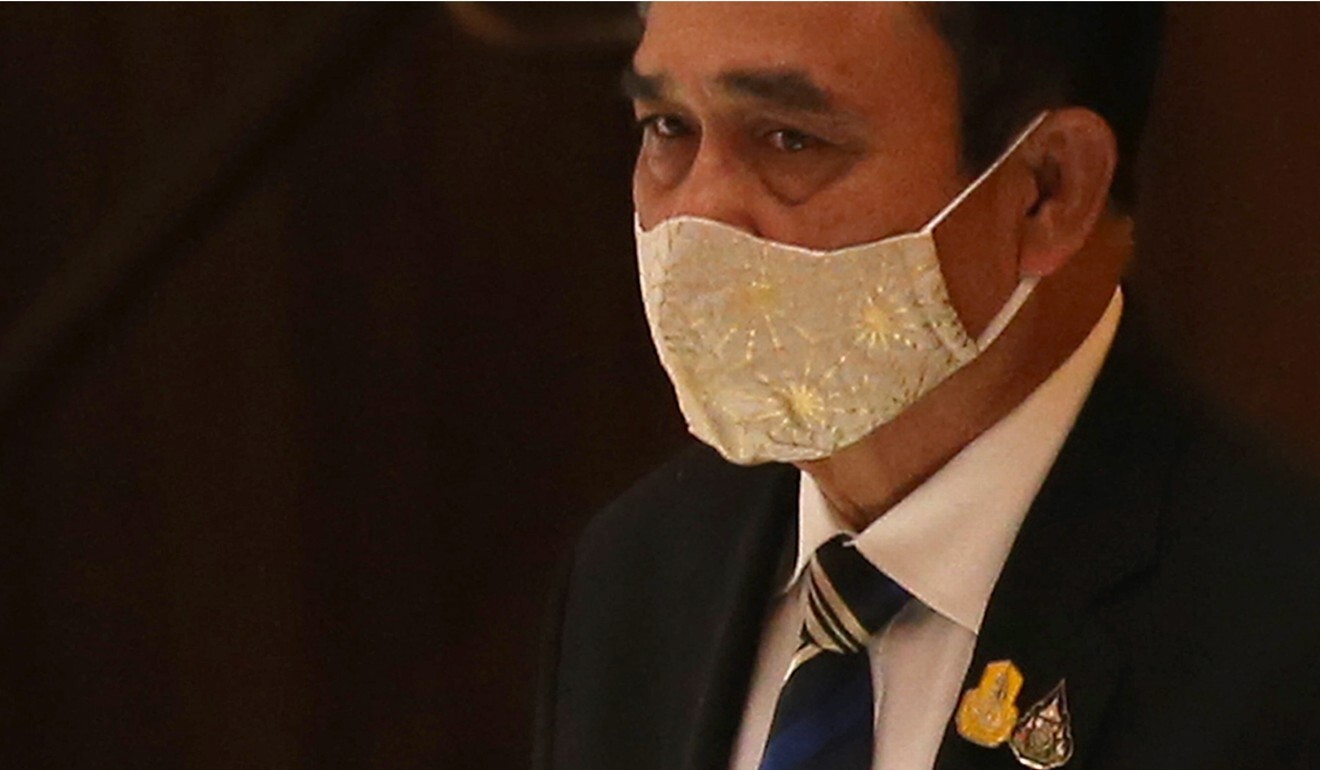 Indeed, at least 7 million Thais who were first-time voters in last year's general election would have spent close to one-third of their lives in a country under military rule, since General
Prayuth Chan-ocha
staged a coup in 2014. Prayuth, who was voted in as prime minister last year, has presided over a growing climate of intolerance for free speech and expression in the country, with the junta at one point even carrying out its own campaign of
involuntary incarceration and interrogation known as "attitude adjustment"
to silence critics and stamp out dissent.
Last year's elections were widely seen as an extension of the military's influence in Thai politics, with some saying at the time that the polls were rigged. The results legitimised Prayuth, with the help of a military-backed political party and the junta-appointed Senate which has the power to vote in the prime minister and veto legislation.
Prayuth's tenure continues to be marked by alleged attempts to undermine and harass critics and opponents. The Constitutional Court's decision in February to dissolve the opposition Future Forward party – wildly popular among the young for its call to end the military's role in Thai politics – and ban its leader Thanathorn Juangroongruangkit from politics was seen as politically motivated.
Jutatip Sirikhan, a 21-year-old Southeast Asian Studies major at Thammasat University who is also a member of a nationwide network of student activists known as the Student Union of Thailand, said Thais "understand how the rights of those in Hong Kong are being taken away because we have faced the same thing".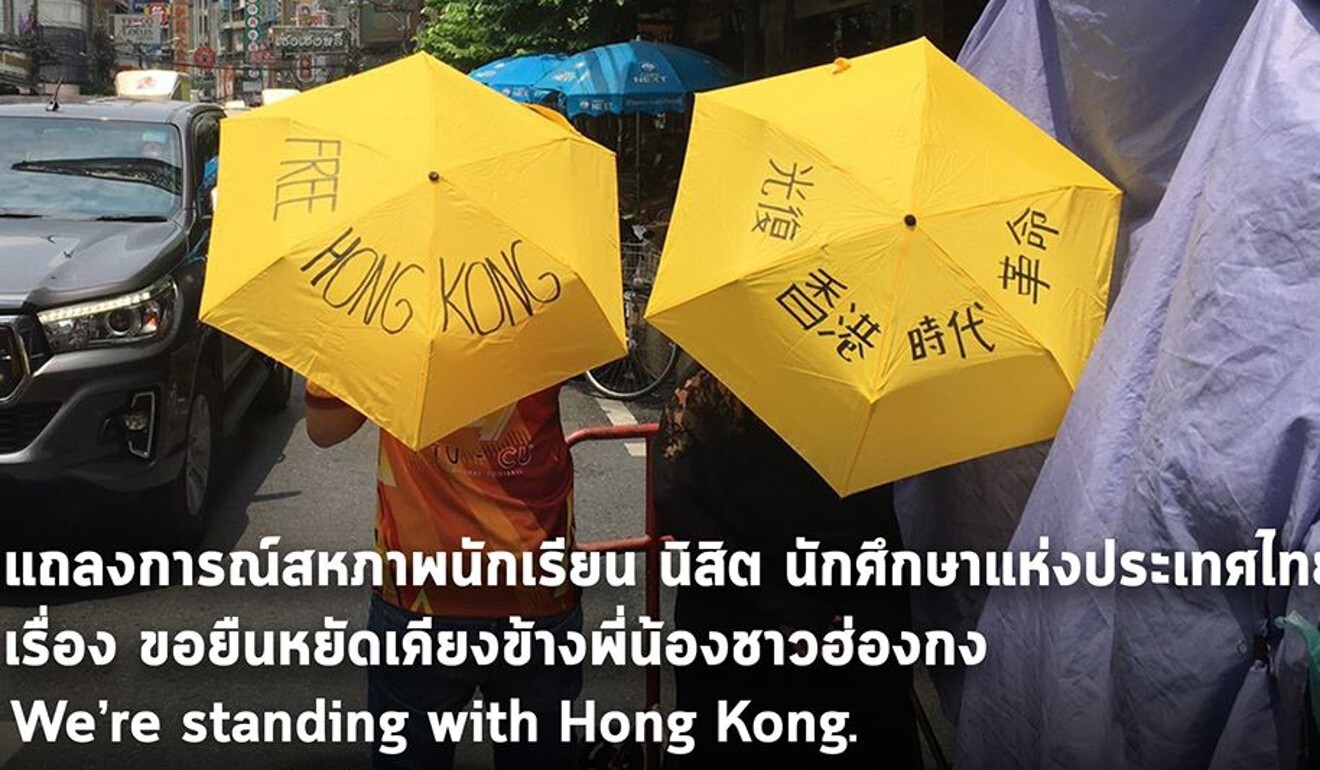 On June 4, she co-organised a gathering in Bangkok's Chinatown at which several protesters carried yellow umbrellas – a reference to the "umbrella movement" of civil disobedience for universal suffrage in 2014 that was also known as Occupy Central – with the words "Free Hong Kong" on them.
In a statement, the union said it condemned Beijing's new security law for the city, which "put an end to the citizens' struggle to protect democratic values in Hong Kong".
TIES, DEPENDENCE AND KINSHIP
Netiwit, who counts Hong Kong activist Joshua Wong as a friend, said he could see China's economic presence in Thailand but "not the human dimensions".
"For the young generation, China has an image of a profit seeker with a large population as a weapon. It is a very economy-focused image, so it is not appealing to the young," he said.
He pointed to China's dam-building programme along the drought-hit Mekong River, which Netiwit said threatened livelihoods and the environment. An April report from US-based research and consulting company Eyes on Earth found that during last year's drought, Chinese dams upstream
held back large amounts of water
while the Lower Mekong was at its lowest level in more than 50 years, devastating farmers and fishermen alike.
Chinese Foreign Ministry spokesman Geng Shuang later
dismissed the report as "groundless"
and insisted that China, too, had suffered a severe drought last year and did not limit water flows.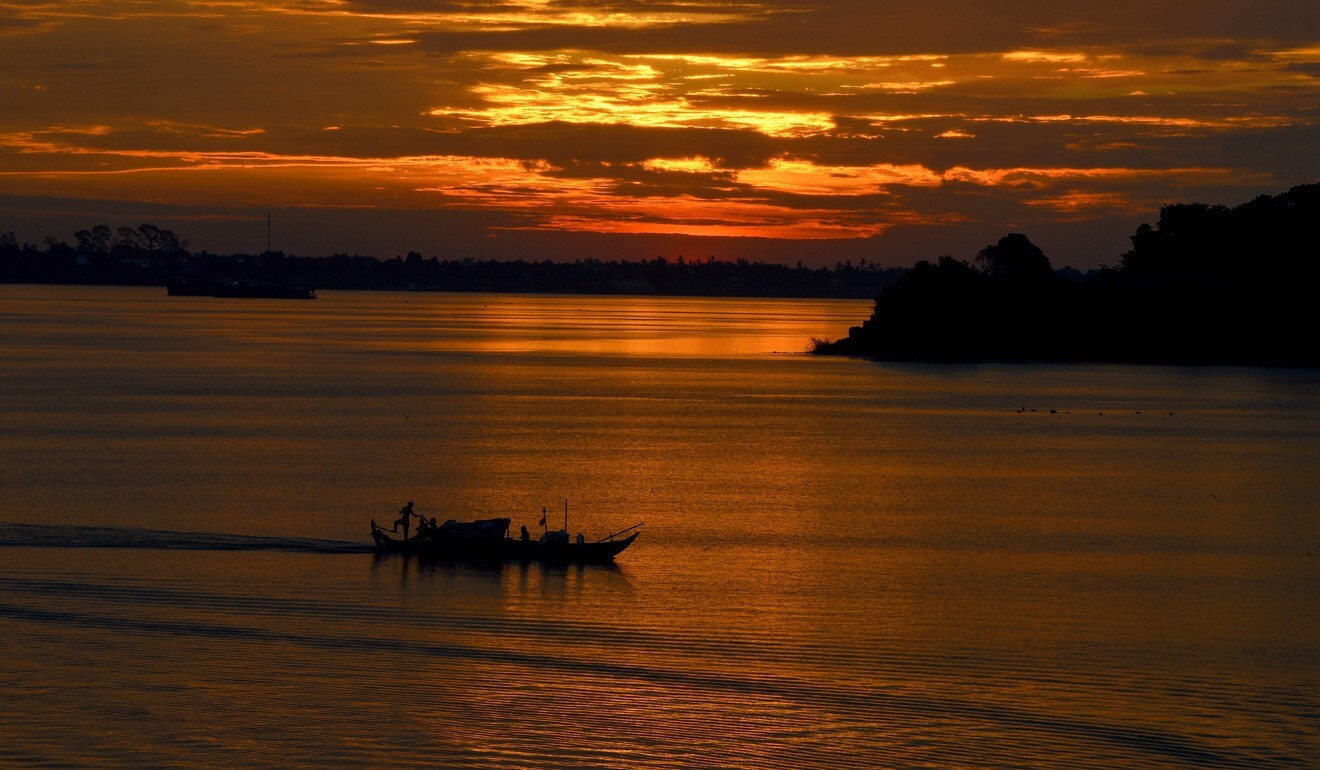 Since 2014, the Prayuth administration has deepened ties with China through increased mega-project investment – such as the 224 billion baht (US$7.14 million) high-speed rail project connecting the airports at Suvarnabhumi, Don Muang and U-tapao which was awarded to a consortium whose members included the Chinese state-owned China Railway Construction Corporation – firm relocations, trade and arms deals, including US$1.03 billion for three Chinese diesel-electric submarines and 48 battle tanks.
Thailand was also highly dependent on
Chinese tourists
, with almost 11 million visiting last year, "each spending around 50,000 baht (US$1,594) per trip, adding high tourism revenue to the country", said Aksornsri Phanishsarn, an associate professor and senior economics lecturer at Thammasat University who specialises in China. There were more Chinese tourists and foreign students in Thailand than any other nationality, she said, adding that "China is also Thailand's biggest trade partner and biggest source of investment".
China claimed the latter crown last year after surpassing Thailand's long-time biggest investor Japan for the first time. Between 2016 and 2019, Chinese investment applications grew by more than 200 per cent, according to Kasikorn Research Centre.
More than 12,000 Chinese companies are now registered in Thailand, with Kasikorn estimating that the number of Chinese working, studying and travelling in the country equates to 15 per cent of its 66.5- million population. This has given rise to a new "Chinatown" in Bangkok's Ratchada and Huai Khwang areas, in addition to the historic one at Yaowarat, and spawned local trade and logistics businesses that cater to Chinese.
A sense of closeness between the two countries was invoked in April by the Chinese embassy in Bangkok when it issued a statement on social media following on from the #MilkTeaAlliance hubbub.
The embassy said China and Thailand were "one family" and the comments made online "only reflect bias and ignorance of [their] makers, which does not in any way represent the stance of the Thai government nor the mainstream public opinion of the Thai people".
Sitthiphon, the Institute of East Asian Studies' director, said that while "political or business leaders" in both countries might share this sense of brotherhood, "there is still a gap of perception among the young generation" in Thailand, despite China's attempts to communicate kinship.
"The Prayuth government has never been well-received among young Thais and because China never condemns coups in Thailand, there's a negative perception towards China among the young, which is why they feel that the call for democracy in Taiwan and Hong Kong is more suited to their current sentiment," he said.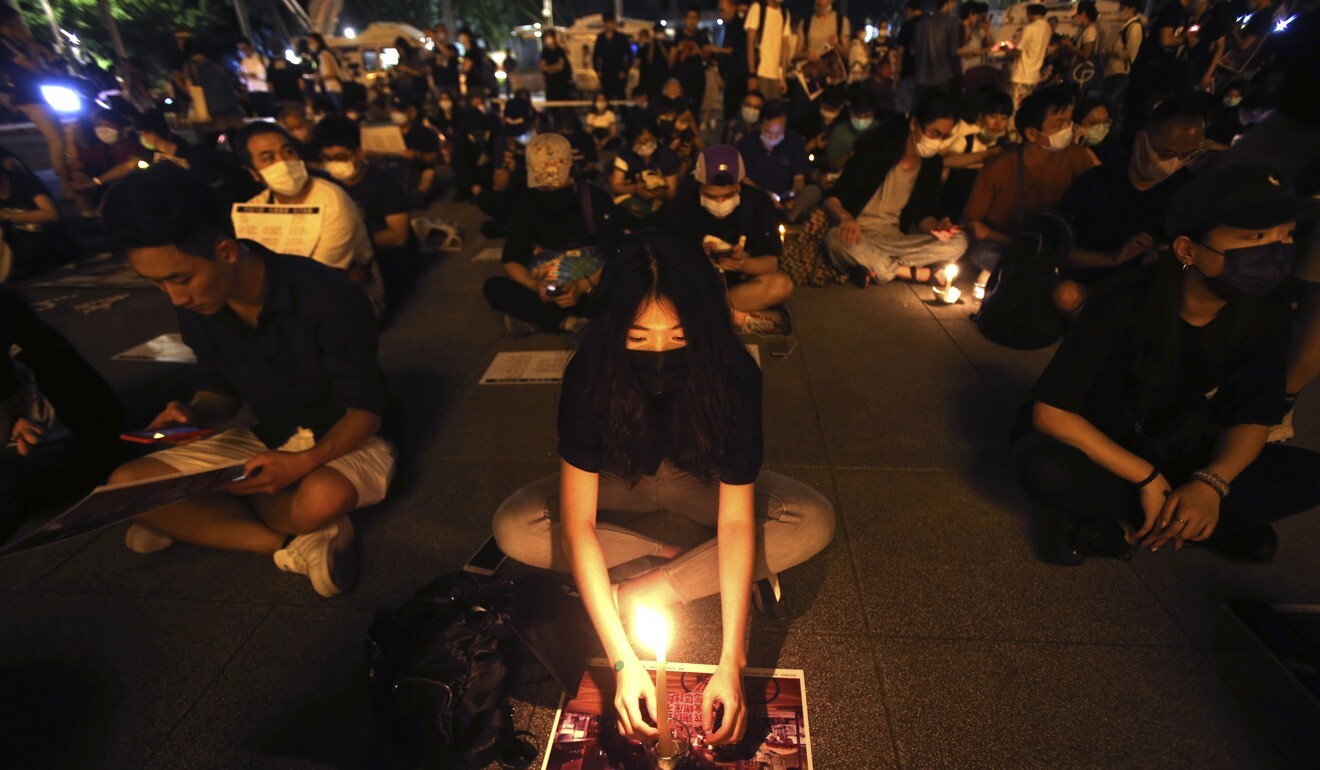 For Netiwit, the student activist, while a literal kinship does exist among Thais and Chinese, "a sense of brotherhood is shared by [all] the citizens of the world, not just between our nations". China's concern then, according to Sitthiphon, could be that Thailand's younger generation – its future leaders – "might not uphold a sense of brotherhood between the two countries like the previous generation".
This despite Thai students' interest in studying Mandarin and pursuing their higher education in China, which Aksornsri – the economics lecturer and China specialist – said had skyrocketed in recent years.
As of 2018, there were 28,608 Thai nationals studying in China, according to its education ministry, the second-largest group of foreigners after South Koreans.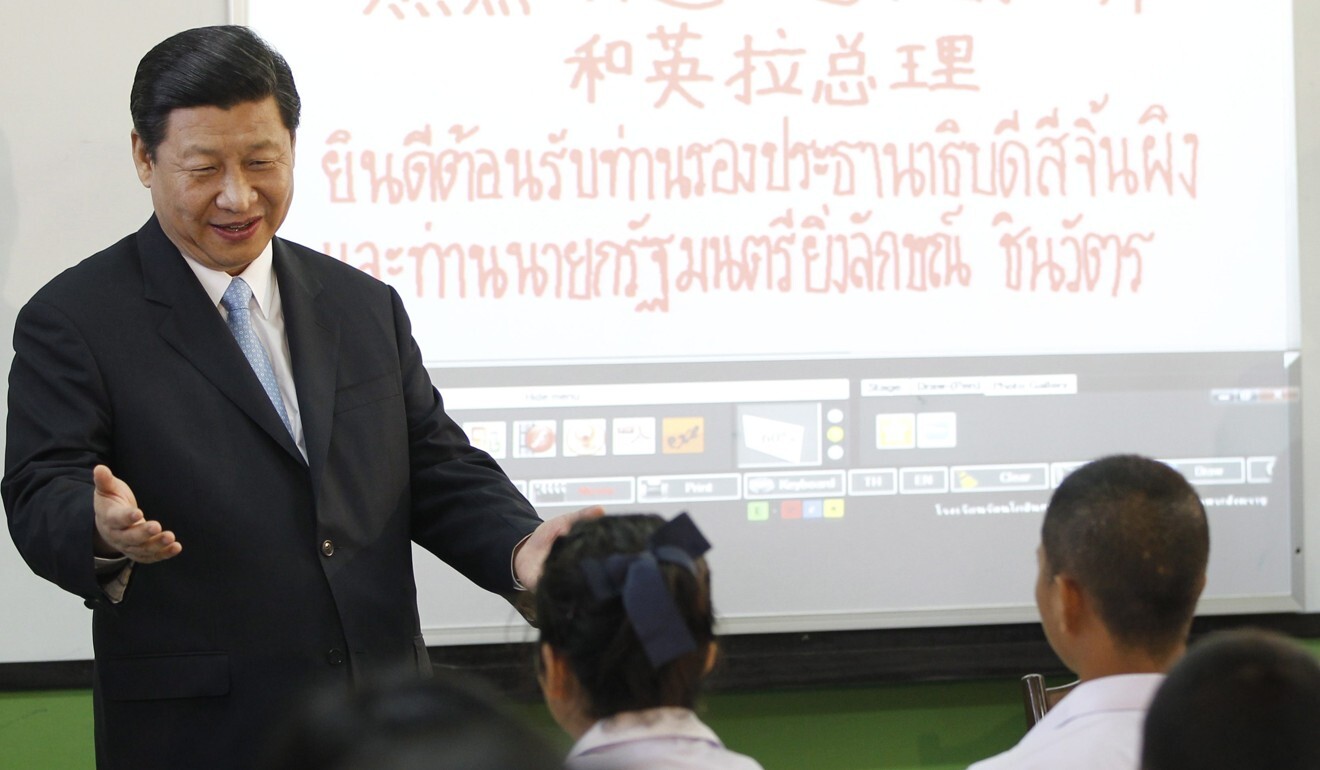 Jutatip, the Southeast Asian studies major and activist, said many of her friends were "not politically active" and simply wanted to learn Mandarin to expand their employment opportunities – a thought that was echoed by Aksornsri.
"Thai students used to want to study in universities in the US or the UK, but now they are very interested in going to China," she said. "They see technology companies like Tencent or [
South China Morning Post
owner]
Alibaba
as advanced ones, and while they may have a critical stand on China when it comes to the Hong Kong issue, they have interests in
Huawei
and
5G
and high-speed trains."
■