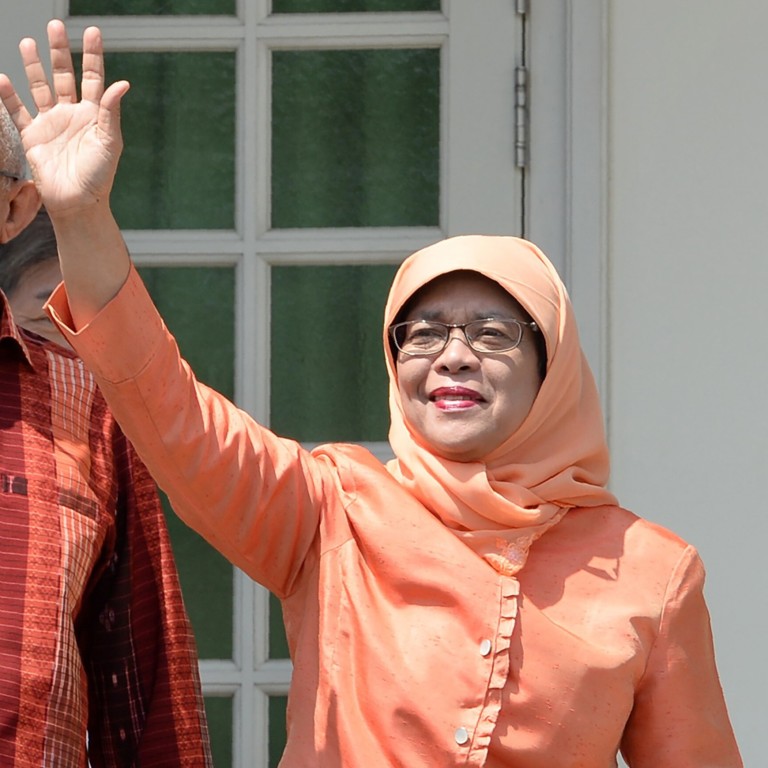 Singapore podcast hosts apologise for misogynistic comments after criticism from female president
Halimah Yacob, Singapore's first woman president, has slammed the three male hosts of Okletsgo for their 'offensive and humiliating' remarks
'Women are not objects to be made fun of, ridiculed and trampled upon', she wrote on Facebook
Women in
Singapore
had been calling out the Okletsgo podcast hosts on social media for almost a week without an apology. And then the city state's first female president stepped in.
On Monday morning, the Okletsgo podcast hosts woke up to President Halimah Yacob criticising their show for its "offensive, humiliating and misogynistic remarks".
Halimah, in a strongly worded Facebook post, said it was "not OK to treat women like dirtbags and punching bags", and called on the Okletsgo podcast hosts to apologise.
"If we continue to
perpetuate the image of women being inferior
, existing only for the purpose of male sexual gratification, then we have to be held responsible for being one of the perpetrators of violence against women," she wrote.
"Women are not objects to be made fun of, ridiculed and trampled upon, and no one has the right to do that to them … Taking cheap potshots at women to boost ratings or to make some people laugh no matter how offensive, cannot be justified under any label be it freedom of speech or encouraging conversations."
Presidents in Singapore can veto the government's proposals in fiscal matters or key appointments in public service, but they play a largely ceremonial role, supporting charitable and social causes, while the running of the country is left to the prime minister and his cabinet. Halimah, however, is no stranger to advocacy.
The 65-year-old started her legal career in the labour movement and when she entered politics in 2001, Halimah regularly spoke up for women's rights, senior citizens and mental health issues. In 2011, she won the Heroine Award from women's rights group Aware. Just recently, when home-based businesses were not allowed to operate during Singapore's "circuit-breaker" lockdown – which overlapped the Hari Raya or Eid celebrations marking the end of Ramadan, when many do brisk business selling festive goods –
Halimah voiced her support for the sector
, saying it was an important source of income for the owners, who tend to be women with caregiving duties.
Halimah said she had received many emails from people worried about the values promoted by the podcast. She said educating a community on how to respect women was "a lifetime process", and that family and society – "particularly those who have great influence over people through social media" – all played a part.
Responding to Halimah's post, the team behind Okletsgo – former radio deejays Dzar Ismail, Dyn Norahim and Raja Razie – said they were "truly sorry it took us this long to realise the extent of hurt that we have caused".
The hosts of the podcast – which has topped the chart for podcasts in Singapore on streaming service Spotify since last March – said they came from an industry "that has peddled in these norms for a very long time" and this episode was a chance for them to "unlearn some of what has been normalised around us".
"We want to make clear that we do not condone misogyny in any way. Violence against women in all forms has existed for the longest time, and in many parts of society. But we can learn to undo it, and play a part in ensuring it does not go any further," they wrote.
Social media users had criticised comments and jokes made by the hosts. On Saturday, a post on the Okletsgo Facebook page said the hosts were reflecting on the feedback they had received, adding that "you have been heard".
Offensive comments on the podcast included one made to guest Sherry Sherqueshaa, a transgender activist. "I love looking at you, I just can't pull my eyes away from your cleavage," said one of the hosts.
In another instance, the men discussed the size of breasts and their sexual preferences.
Social media coordinator Nina Lestari, 29, was among those who called out the men online, saying they were slut-shaming women – only to then face a backlash from the podcast's fans, including several who doxxed her by revealing the area in which she lives.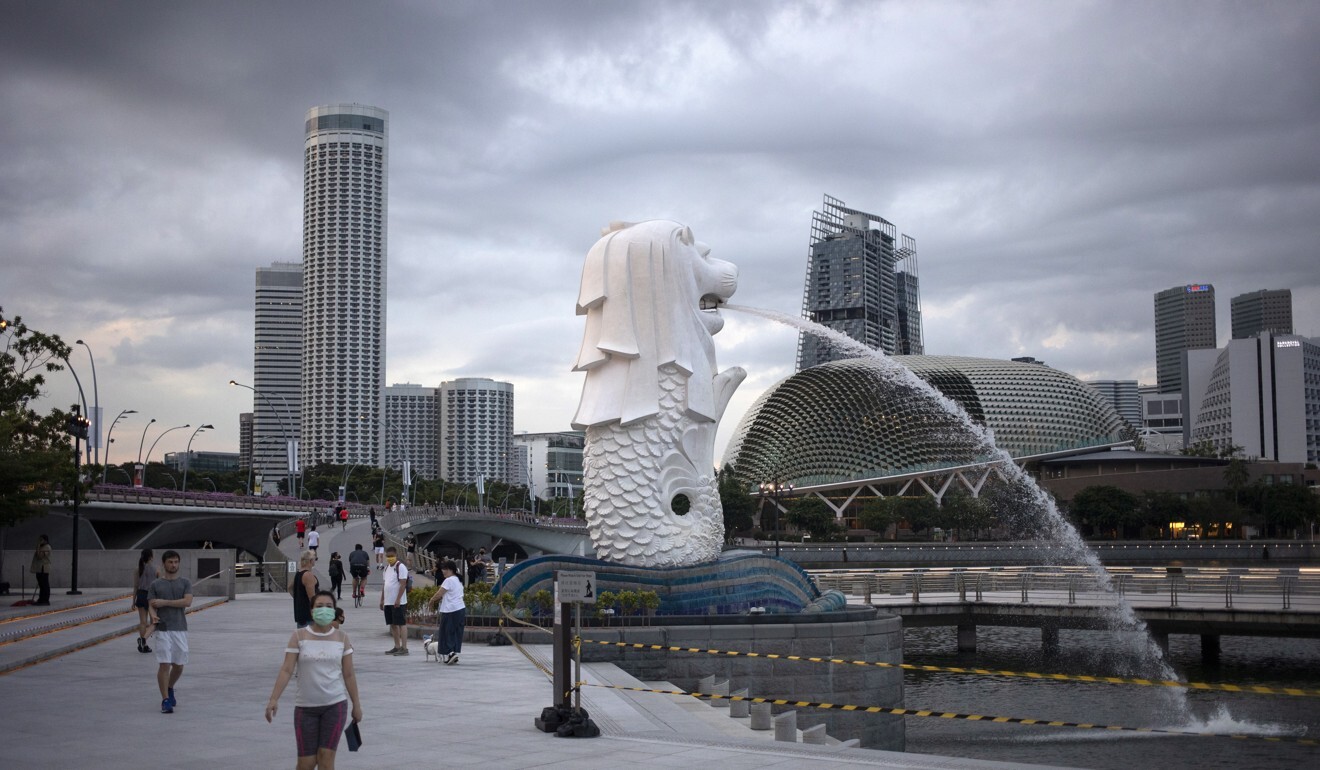 She told This Week in Asia she did not think comments and jokes like these should be made on podcasts, which children and young men would listen to and think was normal.
"It starts with lewd and misogynistic comments," Nina said. "You shouldn't talk about anyone like that, men or women. And don't pass it off as jokes."
YouTube personality and deejay Jade Rasif also posted about how she had been verbally attacked by fans of the podcast on Saturday, after leaving a comment on its Facebook page saying the hosts should have apologised.
Among the users who commented beneath Rasif's comment was one who referenced her dressing and said she would "get raped" if she went to a club.
Rasif said the comments by followers of Okletsgo exemplified why women were saying the show had bred a culture of misogyny. "Don't let our Malay girls grow up in a culture with people like this," she wrote.
On Monday, Halimah's call was widely cheered by women in Singapore, who changed their Twitter handles to indicate that they were huge fans of the president.
Women's rights group Aware suggested that the hosts could make amends by thoroughly evaluating their perspectives on gender: "Educate your listeners about the dangers of objectification, slut-shaming and other problematic myths about sex. We are happy to support you on this."