Malaysia
Get more with myNEWS
A personalised news feed of stories that matter to you
Learn more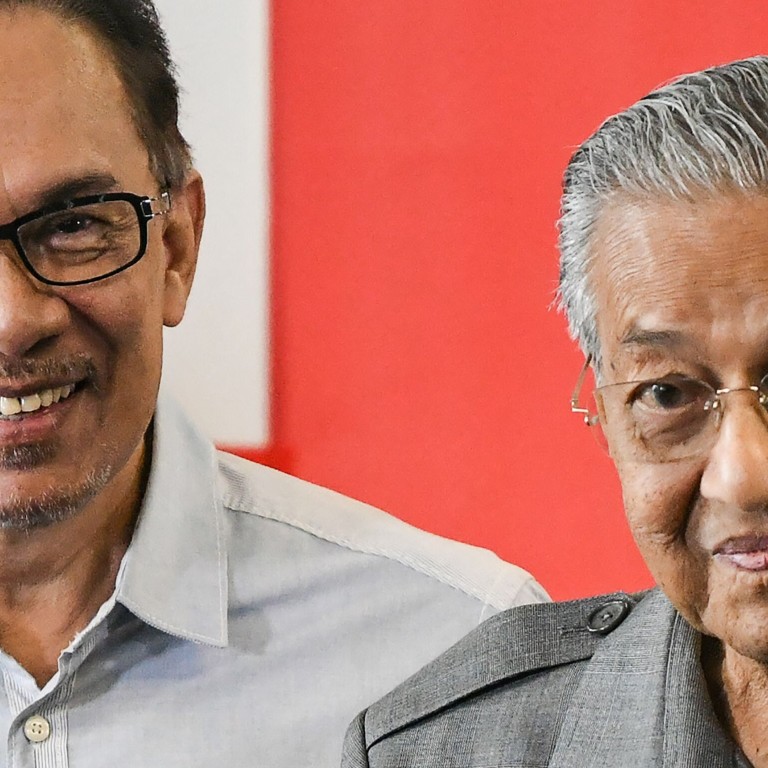 In Malaysia, Mahathir-Anwar divide sees Pakatan Harapan counter-coup falter
The multiracial coalition is seeking to sink the Malay-centric current government of Prime Minister Muhyiddin Yassin, who controversially took power in March
But wrangling between the two veteran politicians, now in opposition, over who should be the next prime minister has the plan on the brink of collapse
A so-called parliamentary counter-coup planned by
Malaysia
's multiracial Pakatan Harapan alliance in a bid to sink the Malay-centric current government of
Prime Minister Muhyiddin Yassin
was on the verge of collapse on Friday, as the coalition remained deeply divided on who should lead it should it return to power.
For weeks, Pakatan Harapan – victor of the country's 2018 elections – has been wrangling over whether elder statesman
Mahathir Mohamad
or his on-off ally
Anwar Ibrahim
should be made prime minister if its plan to induce defections from the government materialises.
The bloc lost power in March after Muhyiddin, once a Pakatan Harapan stalwart, pulled the Parti Pribumi Bersatu Malaysia (PPBM) party started by himself and Mahathir out of the then ruling alliance and joined forces with the opposition bloc.
He was appointed prime minister after Mahathir resigned from the position in protest over PPBM's self-coup.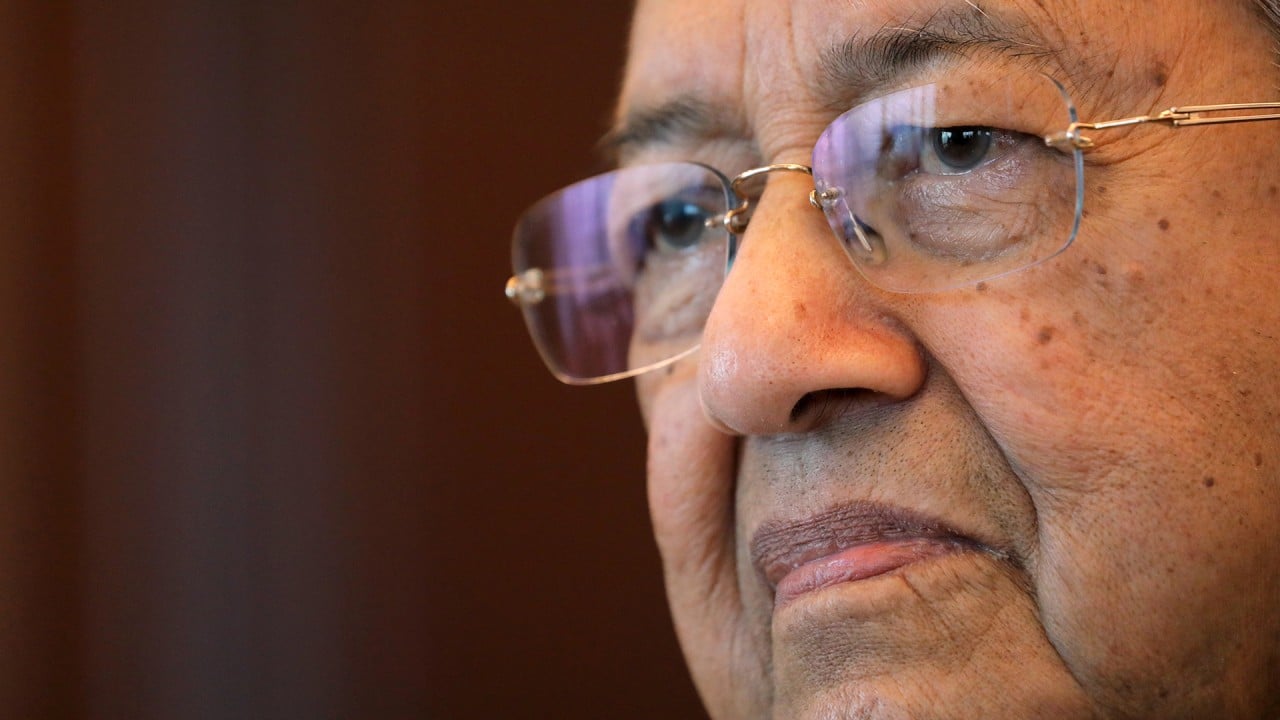 28:52
Mahathir Mohamad on Malaysia's politics, US-China relations and the pandemic
Mahathir Mohamad on Malaysia's politics, US-China relations and the pandemic
In a statement on Friday, Anwar's Parti Keadilan Rakyat (PKR) said it had made a final decision that Anwar, 72, should be the prime minister.
The decision is a key turning point for the counter-coup plan, given that PKR's 38 parliamentary seats are required to meet the threshold of 112 MPs needed to form a simple majority government.
"PKR is open to discussions with all quarters, including Mahathir, in the effort to save the country and return the people's mandate to its rightful place," the party said in a statement. "However, the party has decided not to support the proposal to nominate Mahathir as prime minister and maintains the Harapan consensus to nominate Anwar as prime minister."
The party said it would begin preparations for a snap general election, amid speculation Muhyiddin might call one to end questions about his coalition's legitimacy. In an immediate riposte, leaders of the two other parties in the coalition released a statement saying they were "puzzled" by PKR's decision.
The Chinese-centric Democratic Action Party – which has 42 MPs – and Amanah, a progressive-leaning Islamic group with 11 MPs, said earlier deliberations had found that the coalition would not be able to garner majority support in parliament if Anwar was picked as the prime ministerial candidate.
There was no immediate reaction from Mahathir's office. The veteran politician's supporters had contended that only he would be able to induce defections from among Muhyiddin's allies and from MPs in the semi-autonomous states of Sabah and Sarawak.
In an interview with the Post last week, Mahathir said the counter-coup would require substantial support from the east Malaysian states.
He also voiced hopes of enticing Pakatan Harapan defectors who had joined Muhyiddin's Perikatan Nasional alliance to rejoin his bloc, citing mounting frustration within the new administration over the current prime minister handing out prized appointments only to those from his favoured circles.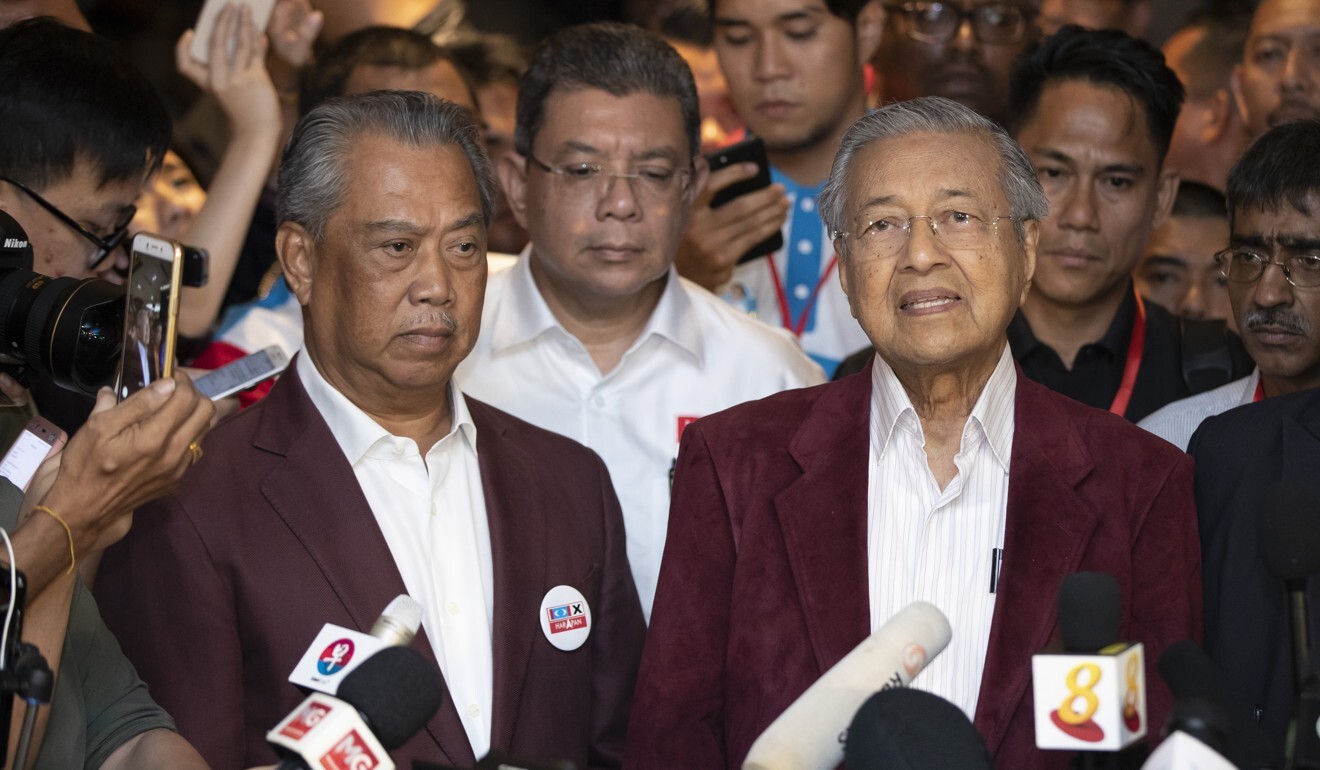 Reports have said that Mahathir offered to be prime minister for six months before handing power to Anwar. Anwar's camp, on the other hand, said such a plan was untenable as they had lost trust in Mahathir.
According to a pre-election plan, the veteran politician was supposed to step down and hand over the position to Anwar within the current electoral term. But the two-time prime minister, at the time of his ouster in March, had signalled that he had no immediate plans to retire.
Supporters of Muhyiddin – a lifelong Malay nationalist – say he decided to part ways with Pakatan Harapan after having grown frustrated with the behind-the-scenes wrangling between the two political stalwarts' camps and amid strained ties between PPBM and coalition partners such as PKR and the DAP.
Anwar and Mahathir have a storied past, which began in the 1980s when Mahathir started preparing the younger politician to be his successor.
Following a fallout in 1998, Anwar was sacked as deputy prime minister and subsequently jailed for corruption and sodomy – charges the 72-year-old maintains were fabricated. He was again jailed in 2015 for sodomy, this time during the tenure of ex-prime minister Najib Razak.
With Anwar still in jail, Mahathir joined forces with the opposition alliance built by the younger leader to oust the corruption-tainted Najib and his long-ruling Barisan Nasional coalition in the 2018 election.
Anwar was granted a full pardon and freed from prison by the king days after Pakatan Harapan took power, following a request from the new government.