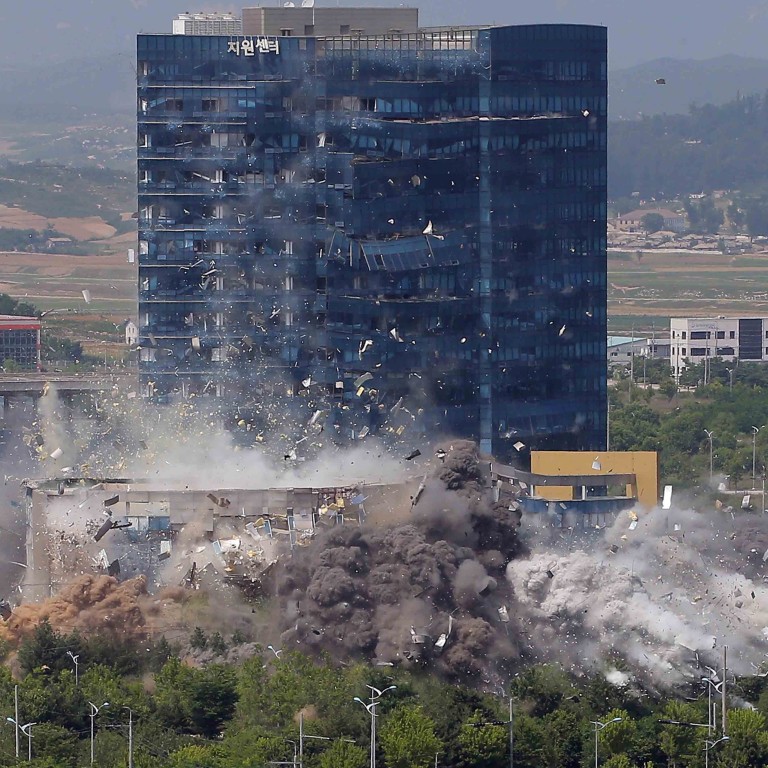 Moon Jae-in's vision of peace with North Korea goes up in smoke
When Pyongyang blew up the inter-Korean liaison office, hopes of a new era of reconciliation with Seoul appear to have gone with it
With his signature policy in tatters, the South's leader is in a bind – prevented by the US from mending fences with an increasingly hostile neighbour
W
hen South Korean
President
Moon Jae-in
and North Korean leader
Kim Jong-un
held their historic first summit in April 2018, the two leaders declared the beginning of a new era of peace and reconciliation.
Last week, a key symbol of that vision, enshrined in the Panmunjom Declaration promising "peace, prosperity and reunification of the Korean peninsula", literally went up in smoke when the
North
blew up the inter-Korean liaison office.
After staking much of his presidency on inter-Korean reconciliation, Moon's signature foreign-policy vision now appears to be on life support, with no path to recovery.
"Moon's peace and reconciliation policy appears to have failed in achieving its goals," said Lim Jae-cheon, a professor of North Korean studies at Korea University in Seoul. "Moon probably will have great difficulty in reviving relations for the rest of his term."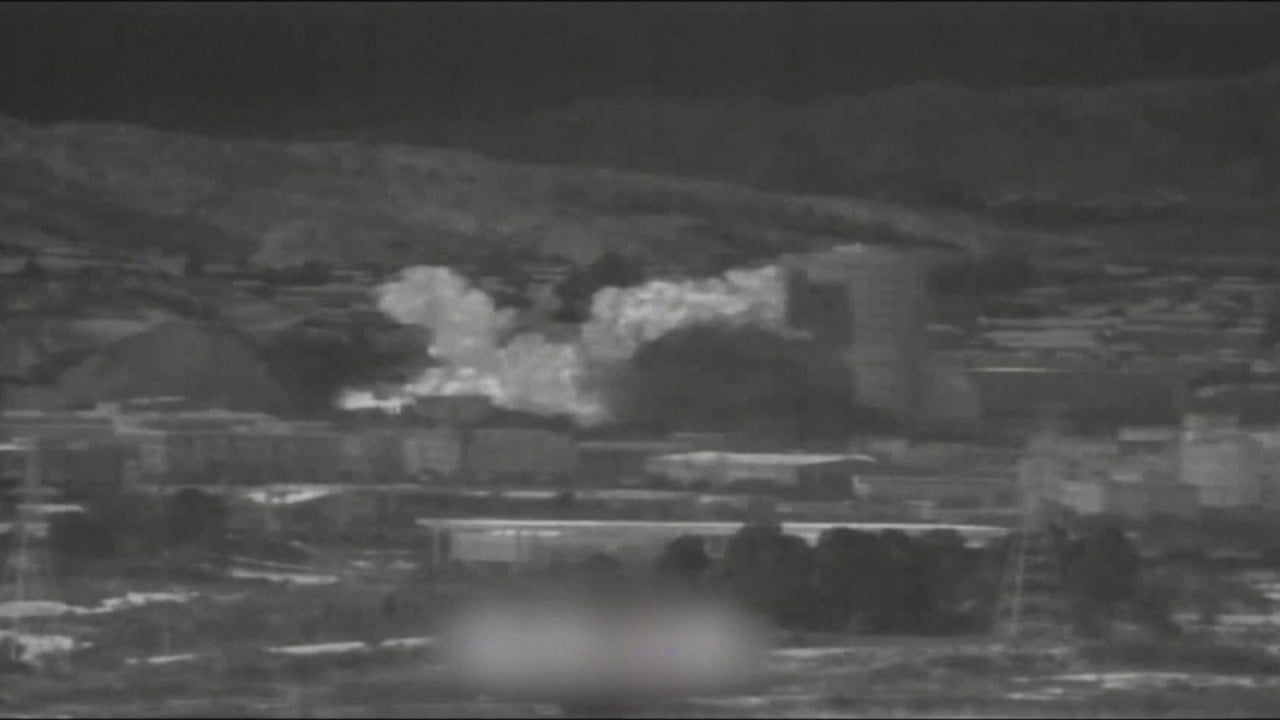 02:44
North Korea 'blows up' inter-Korean liaison office in Kaesong
North Korea 'blows up' inter-Korean liaison office in Kaesong
The demolition on Tuesday was only the most explosive moment of an escalating pressure campaign by the North seen by analysts as intended to push Moon to split from the
United States
and ease sanctions aimed at the regime's
nuclear weapons
and missile programmes.
The show of force followed weeks of threats by the North Korean leader's influential sister, Kim Yo-jong, against the
South
for allowing defector activists to fly propaganda leaflets across their militarised border.
On Thursday, the North's official Rodong Sinmun newspaper warned the destruction of the liaison office marked the beginning of a campaign of retaliation that could include steps "far beyond imagination". The warning came as the North dispatched troops to guard posts inside the demilitarised zone that had been vacated under a pact signed in September 2018.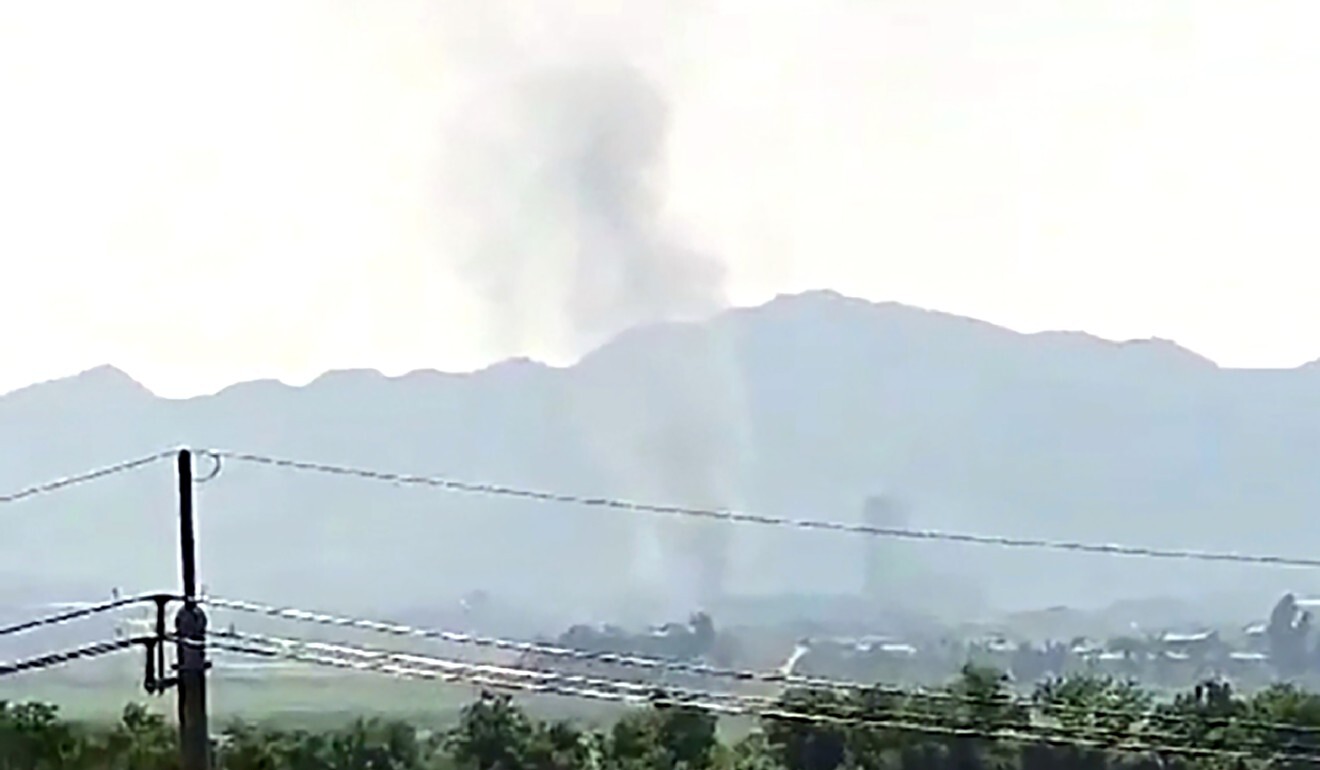 Moon, the son of North Korean refugees and a former chief of staff to pro-rapprochement late president Roh Moo-hyun, has little space for manoeuvre to mend fences with Pyongyang.
Any attempt to revive high-profile symbols of inter-Korean cooperation such as the joint industrial park in Kaesong or the Mount Kumgang tourist resort would risk straining relations with the US. Washington stations about 28,500 troops in the South as a bulwark against North Korean aggression as part of a mutual security treaty signed in the aftermath of the Korean war.
US President
Donald Trump
has refused to loosen sanctions against the regime after two summits with the North Korean leader in 2018 failed to achieve any concrete steps towards denuclearisation.
"It's difficult to foresee a large-scale breakthrough with North Korea absent significant progress on denuclearisation, and it's difficult to foresee that without some meaningful changes within North Korea," said Leif-Eric Easley, an associate professor of international studies at Ewha Womans University in Seoul.
02:19
Defectors in South Korea prepare relief aid for the North despite rising tensions on peninsula
Defectors in South Korea prepare relief aid for the North despite rising tensions on peninsula
Amid the escalating tensions, US officials have urged the North to refrain from further "counterproductive actions". On Thursday, Lee Do-hoon, Seoul's top nuclear envoy, held talks with US special envoy for North Korea Stephen Biegun in Washington.
The inclusion of Biegun in talks between top US and Chinese diplomats in Hawaii a day earlier prompted speculation Pyongyang may have been on the agenda.
Chinese Foreign Ministry spokesman Zhao Lijian earlier said Beijing supported "reconciliation and cooperation" between the Koreas and was "committed to sustained peace and stability on the peninsula".
Zhao Tong, senior fellow at the Carnegie-Tsinghua Centre for Global Policy in Beijing, doubted the likelihood of the US and China cooperating on issues affecting the Korean peninsula due to their growing "competition for geostrategic influence".
"If recent North Korean moves could drive a wedge between Seoul and Washington and help enhance the internal division within the alliance, that is not necessarily against Chinese interests," Zhao said.
After Moon held an unprecedented
three summits
with the North Korean leader in 2018, sparking lofty predictions of permanent peace and even reunification, diplomacy has broken down completely.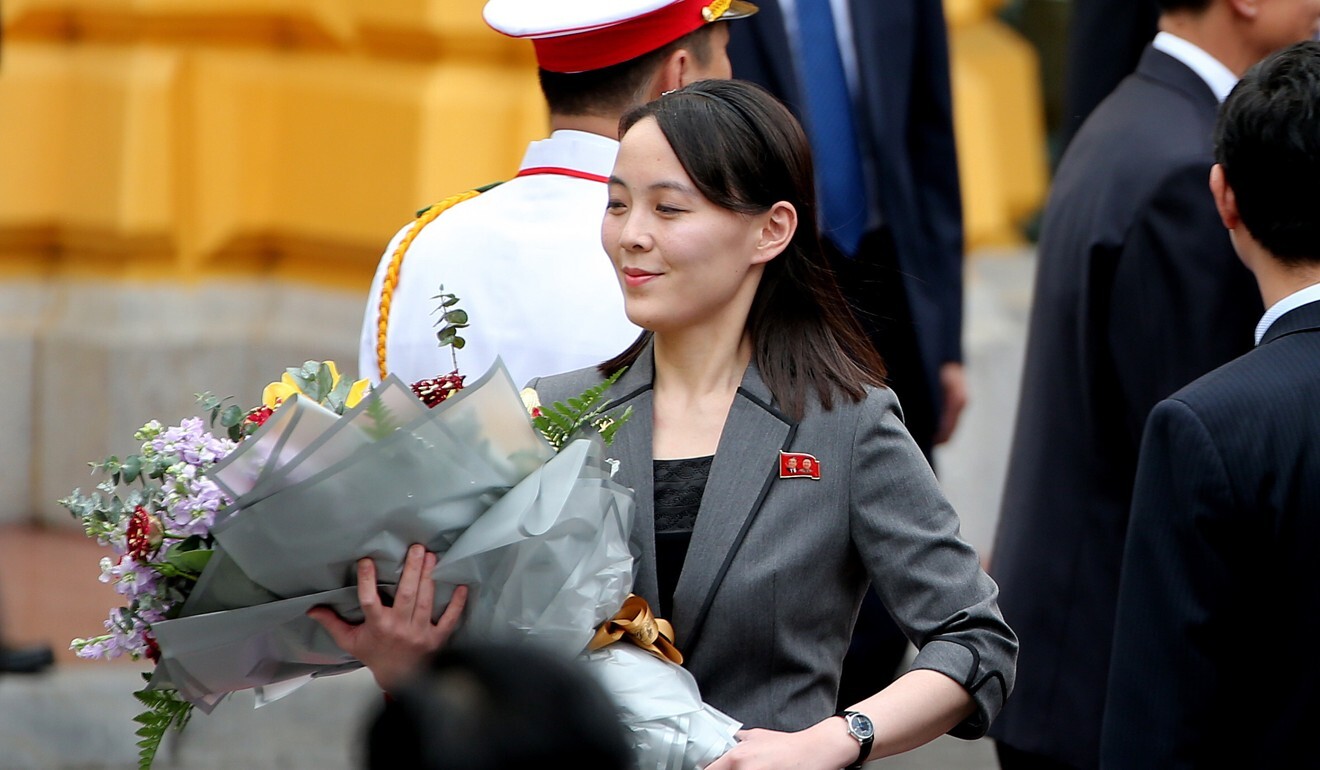 On Wednesday, the North's mouthpiece Korean Central News Agency said Kim Yo-jong, the key figure handling inter-Korean affairs in recent months, had rejected a "tactless and sinister proposal" made by the South behind the scenes to send a special envoy to defuse the tensions.
Kim followed the breach of diplomatic protocol with a statement accusing Moon of "shameless sophistry" over earlier remarks calling for inter-Korean cooperation.
Kim also reiterated her condemnation of Moon's handling of the propaganda leaflet campaigns by activists in the South, despite Seoul vowing to criminalise such activities in a move that has been criticised by
human rights
groups at home and abroad.
In a rare public display of frustration, the presidential Blue House hit back at Kim's "rude and senseless" comments about Moon and said the government would no longer tolerate "indiscreet rhetoric and acts".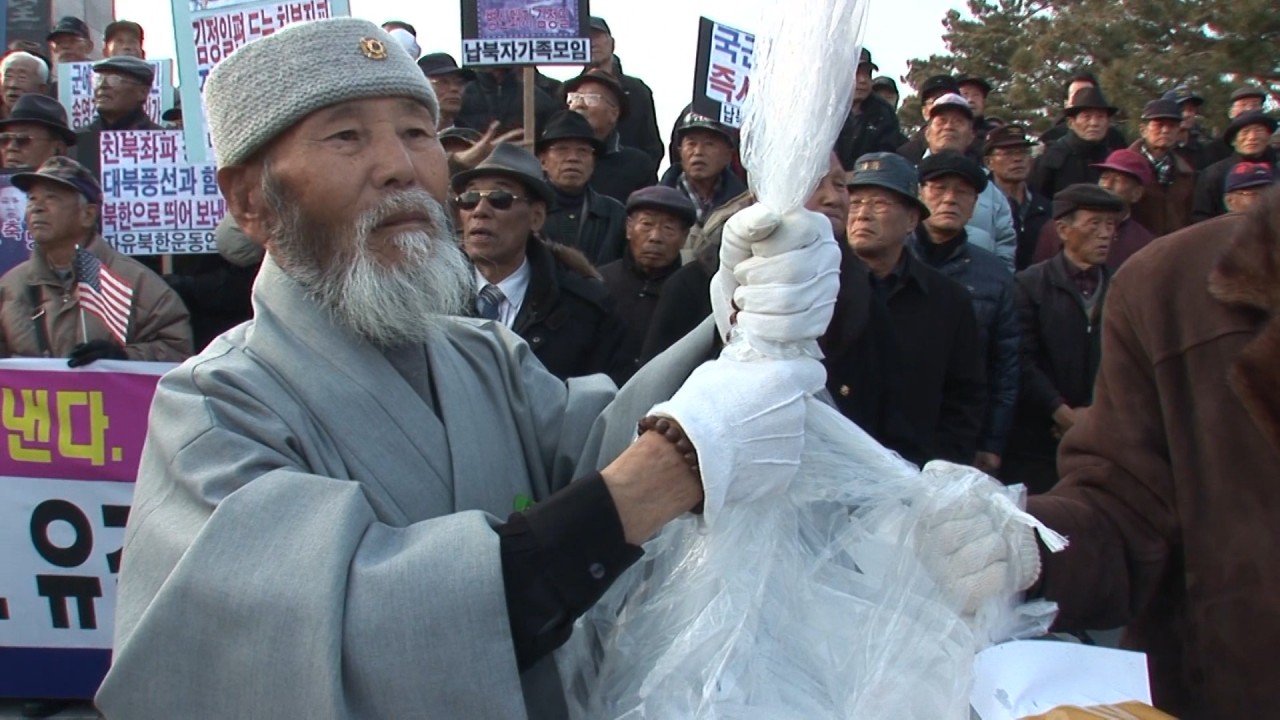 03:02
South Korea takes legal action against anti-North Korea activists
South Korea takes legal action against anti-North Korea activists
With his approval rating dropping to a three-month low of 55 per cent, Moon on Friday accepted the resignation of Unification Minister Kim Yeon-chul, who had earlier offered to step down to take responsibility for the deteriorating relations.
Pyongyang now sees little use for Moon, viewing the South Korean leader as someone with "no guts to stand against US pressure in enforcing sanctions on North Korea", said Choi Kang, vice-president of the Asan Institute for Policy Studies in Seoul.
"In the eyes of North Korean policymakers, Moon Jae-in has no capability to handle the situation – no further negotiation is necessary from their perspective."
Yang Seung-ham, a politics and diplomacy professor at Yonsei University, said the fate of inter-Korean relations now lay in persuading Washington of the benefits of economic cooperation between the sides.
"The South Korean government is confined by the US and UN sanctions and cannot do anything independently to progress North-South relations," Yang said. "We cannot lose patience in the North-South relationship. The crisis must be thought of as an opportunity."
For Moon, who has less than two years left in office, the US presidential election in November could further complicate any efforts to revive inter-Korean relations before the end of his term.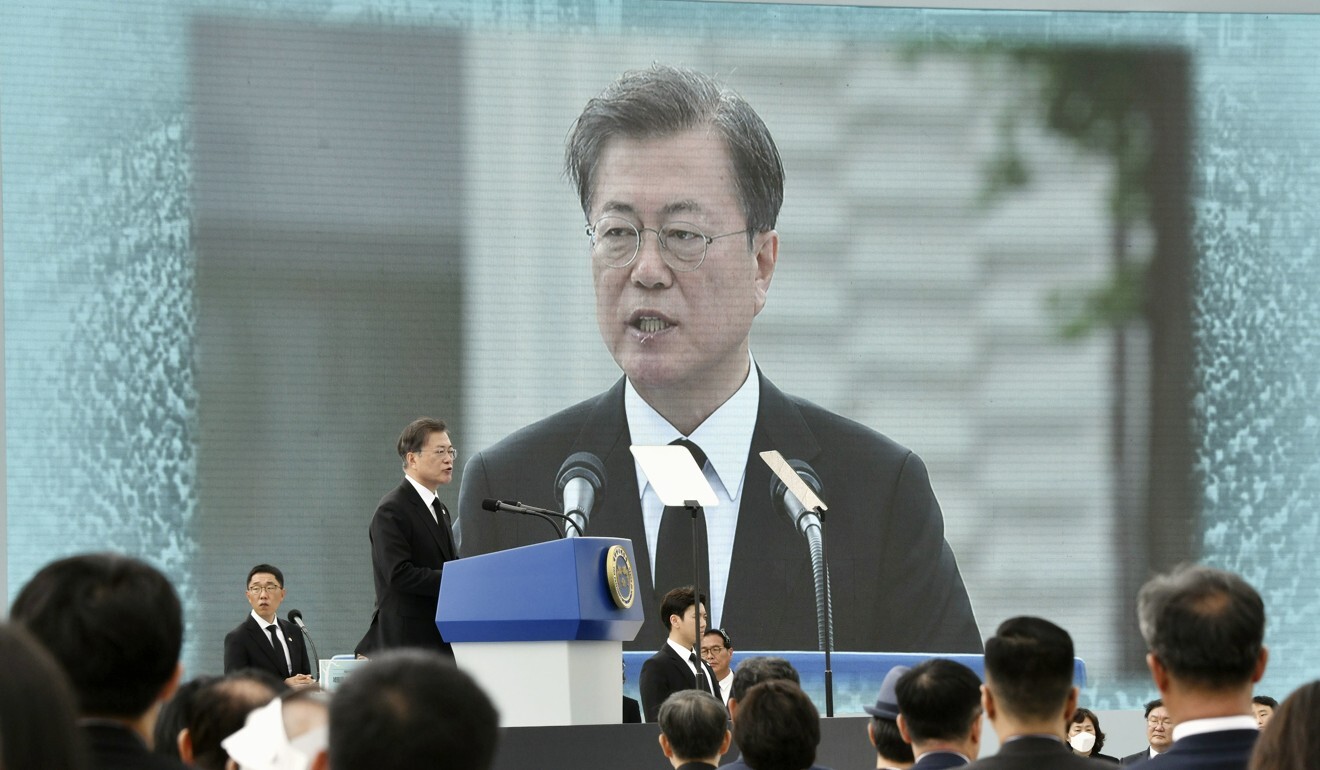 Democratic challenger Joe Biden, who holds a significant lead in the polls, has adopted a more hawkish line on the North than Trump, who once remarked that he and Kim "fell in love".
In January, Biden criticised Trump for granting Kim Jong-un "legitimacy" by meeting him in
Singapore
and Hanoi and said he would not meet the North Korean leader without preconditions.
Moon could now do little except wait, the Asan Institute's Choi said, since his idealistic outlook on the North had been exposed as "naive". "He really believed what Kim Jong-un said to him," Choi said. "The current actions taken by North Korea proved that he was wrong. His perception of North Korea is incorrect." ■