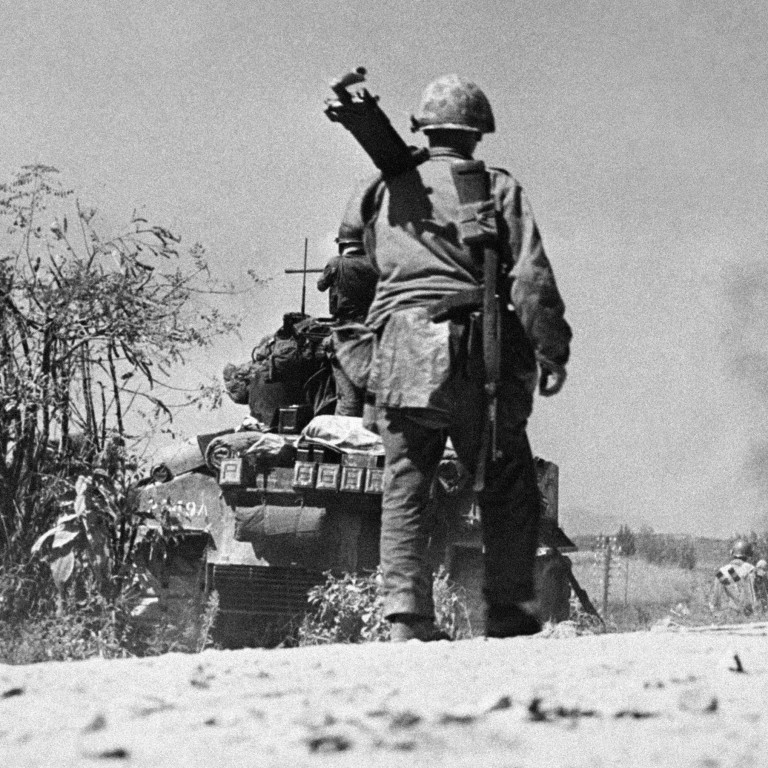 US troops used Japanese minors to fight in Korean war, documents reveal
US troops took some 60 Japanese civilians to Korea in the opening stages of the war, documents from the US National Archives reveal
A 12-year-old boy was among some minors involved in combat, researchers from the Mainichi newspaper found
Top-secret documents filed in the US National Archives show that some 60 Japanese civilians were taken to Korea by US troops in the opening stages of the Korean war, with at least four minors – including a boy aged 12 – involved in combat operations.
There have been reports previously that Japanese pilots who fought in WWII went on to serve with US units during the Korean war, which broke out 70 years ago this Thursday, but the information in the newly discovered documents has come as a surprise to researchers – particularly that Japanese children took part in the fighting.
The files were found in the US archives in January by researchers from the centre-left
Mainichi
newspaper. They reveal that of the 60 male Japanese civilians who were taken to the
Korean peninsula
in the first month after North Korean troops invaded the South, 18 were under the age of 20 and four of these minors took part in combat.
The files contain 843 pages of paperwork, including interviews with the 60 Japanese men and boys, as well as their personal details, such as identity photographs and their fingerprints.
Of the 60, the oldest was 51 years old, and 46 of the total were under the age of 30. The youngest was listed as being nine years old.
Most were listed as staff on US bases, although 12 had no occupations listed, including six children. Three of the children claimed they had travelled to Korea as "mascots" for US military units. A child aged 13 said that both his parents had been killed in the atomic bomb attack on Hiroshima in 1945, while a nine-year-old orphan said he was from Shimane Prefecture, in the far southwest of Japan.
The records also show that 27 of the 60 Japanese were issued with weapons, either guns or knives, with 18 reporting that they used them in fighting North Korean troops. Four people, including a boy of 12, claimed to have killed enemy soldiers.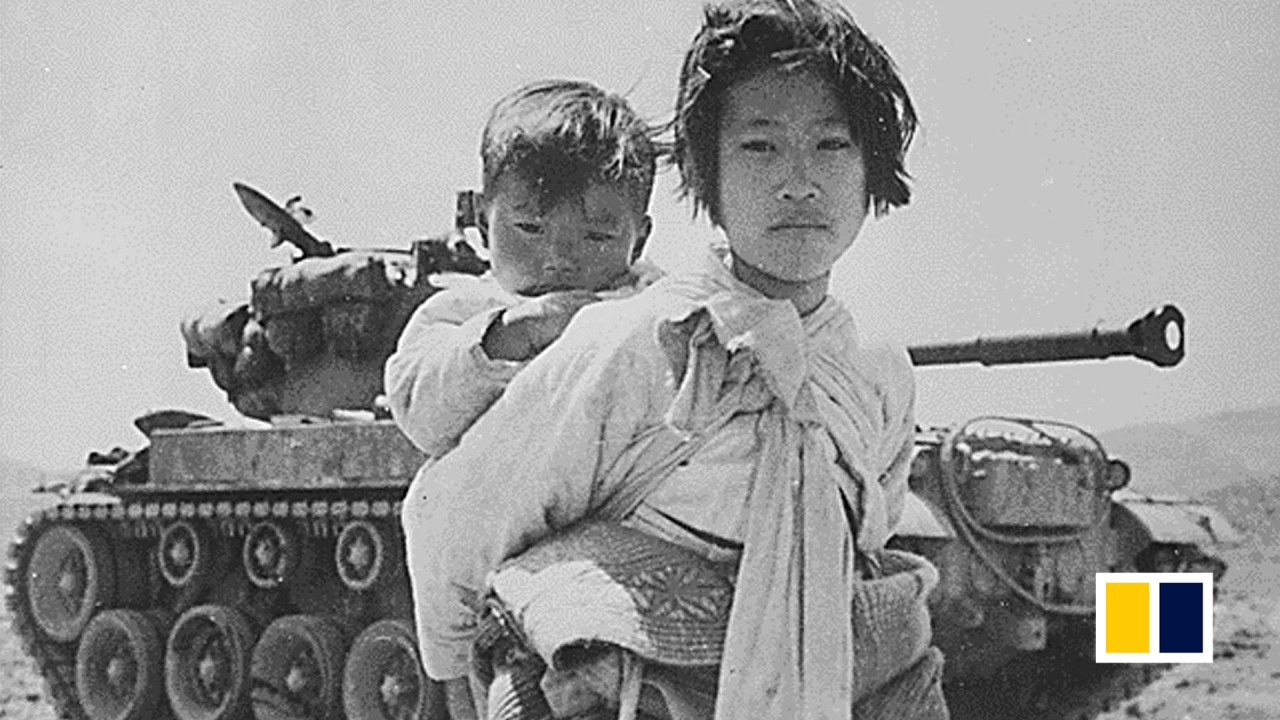 13:24
65 years after the armistice, veterans recall Korean war's horrors
65 years after the armistice, veterans recall Korean war's horrors
Most of the men and boys are listed as having returned to
Japan
in January and February 1951, although the documents also include a death certificate for a man named Shigeji Hiratsuka. Another man, Yoshiwara Minefumi, is also listed as missing in Korea. The documents do not include the men's addresses in Japan.
"The key controversy surrounding these documents is going to be that minors appear to have been taken to Korea by US troops," said James Brown, a professor of international relations at the Tokyo campus of Temple University.
"By 1950, there were large numbers of Japanese working for the US military here and, from the US point of view, maybe it did not seem very different taking them to work with them in Korea," he said. "But taking children to a war zone is much more controversial."
It is unlikely that the full story of how children were taken to Korea will come out, Brown said, but it is possible that US troops who had "adopted" orphans into their units simply believed it would be best to take the children with them. The alternative would have been to leave them to a very uncertain fate in post-war Japan, he said.
How a 12-year-old boy others subsequently ended up in a front line fighting North Korean troops is a completely different matter, he said.
"I'm sure the opening days and weeks of the war were chaotic, but the US military had fought its way through the Pacific war not long before and this was a professional army," he said. "It is difficult to understand how things were so chaotic that kids of 12 were fighting alongside professional soldiers."
A spokesperson for the Ministry of Defence in Japan declined to comment on the report.
This article appeared in the South China Morning Post print edition as: Japanese boys fought for US in Korea, files reveal