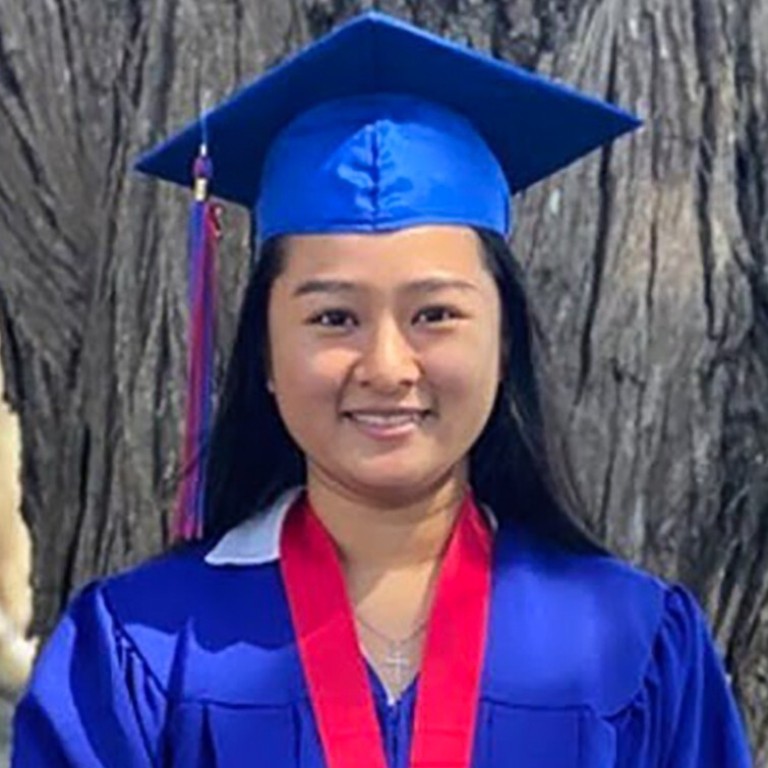 Anglicising Asian names: another form of racism? Just ask Phuc Bui
US professor who asked Vietnamese-American student to use a different name because hers sounded 'like an insult' has sparked uproar
For many Asian-Americans, the case has stirred up uncomfortable memories of being mocked because of their monikers
Screenshots of his email request to the Vietnamese-American student Phuc Bui Diem Nguyen last week went viral after being posted on Instagram and
Twitter
, igniting the latest in a series of racism controversies to have hit the
United States
since the killing of
George Floyd
, an unarmed black man who died in Minneapolis during an arrest by a white police officer who knelt on his neck.
The emails show Hubbard, of Laney College in Oakland, California, asking the student – whose first name 'Phuc' is pronounced 'Fook' and means "happiness" – to provide an anglicised version of her birth name on the grounds the original sounded rude in English. When the student responds by saying the request "feels discriminatory" and threatens to file a complaint with the school, Hubbard is unperturbed and follows up by reiterating the request.
"I understand you are offended, but you need to understand your name is an offensive sound in my language," he says. "I repeat my request."
Hubbard has since been put on administrative leave and the college has distanced itself from his remarks. Tammeil Gilkerson, president of Laney College, said the incident was "obviously disturbing" and that the college did "not tolerate
racism
, discrimination or oppression of any kind".
But by then, the damage had been done. For many Asian-Americans the treatment of Phuc Bui Diem Nguyen brought back floods of uncomfortable memories of similar treatment harking back decades.
Thuc Dang, a Saigon resident who studied in the US for six years, said Hubbard's comment was "not only preposterous but also condescending".
"The 'caucasity' of sending that second email was racist and disrespectful," said Dang, using a slang term that refers to a mix of audacity and white privilege.
Dang said that when he had studied at San Jose University in California he had used an English first name to fit in and now regretted having done so.
"I chose to go by 'Ted' because back then I did not want to inconvenience anyone by trying to pronounce my [first] name 'Thuc'. Some friends did ask for my birth name but after hearing them butcher it as 'thug', I gave up."
Thuc, pronounced "Thook", means knowledge.
"It's one of the things I regretted the most because I didn't love my Vietnamese name enough to wear it proudly," Dang added.
Hubbard declined to comment to This Week in Asia. However, on his now deleted Twitter account he had acknowledged his "insensitive actions" had "caused pain and anger to an untold number of people" and apologised. He later told The New York Times there were two people in his class called Nguyen and that his first email was partly because he wanted to avoid confusion between the two.
"The first email was a mistake, and I made it thinking about another student willing to anglicise," Hubbard told the newspaper. "But it's a big difference with someone doing it voluntarily and asking someone to do it. The second email is very offensive, and if I had waited eight hours, I would've written something very different."
But critics remain unimpressed.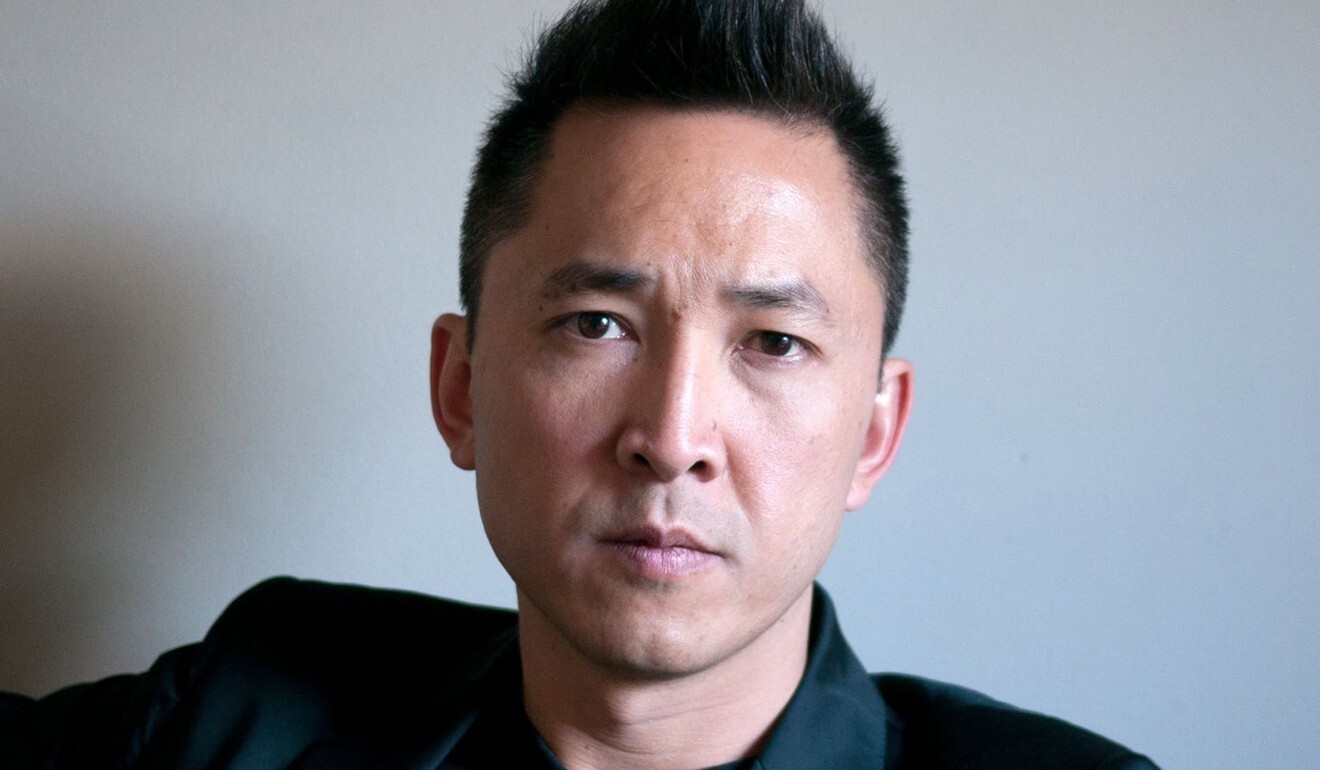 Viet Thanh Nguyen, the Pulitzer-winning author of The Sympathizer, called Hubbard "an idiot", adding that "many Vietnamese people know the pain of being mocked because of their names".
"If names like Trump and Schwarzenegger and Obama and Kissinger have become American names, then all our Vietnamese names – including Phuc Bui – can be American names too," he wrote on
Facebook
.
Leyna Nguyen, an Emmy Award winning journalist, said she had been criticised by some people after she too criticised the professor.
"One woman in particular asked whether I was a US citizen and brought up Vietnam war casualties," she said.
She found it "disheartening and shameful" that some Vietnamese-Americans saw no problem with the professor's request and said there was a perception in the US that "Anglo is on top" and anything else – including Asian names – was seen as inferior.
The journalist, who was born in
Vietnam
and migrated to the US with her family in 1975, said her mother named her after a facial turmeric cream that was popular when she was little.
"I have been asked countless times what my 'real name' is. While everyone has the right to change their name or even Anglicise its pronunciation, it's no one's right, especially in 2020, to ask or demand someone else change their name," she said.
"The act alone is elitist and entitlement beyond comprehension."
Some observers suggested that while the professor was wrong, his request was not necessarily racist.
Ngoc Phung, who is from Vietnam but has lived in the US for nine years since arriving in the country as a teenage student, said she had encountered similar behaviour.
Phung, who also goes by the name of Victoria, said she had often been mocked about her birth name, even by her host father, a white man whose family she had lived with for six months when she first arrived.
"My host dad called me 'knocker', which means boobs. My high-school friends called me 'Knock Knock, who's there'," she said.
Phung, who lives in Alameda county near to Hubbard's university, said that rather than racist such behaviour was a combination of sarcasm, ignorance and a lack of cultural understanding. Similarly, she did not see the professor's behaviour as racist.
"I think this is a cultural difference between both parties. The professor was too direct and voiced his opinion while using his power. The student was being sensitive and defensive, calling it racist," said Phung.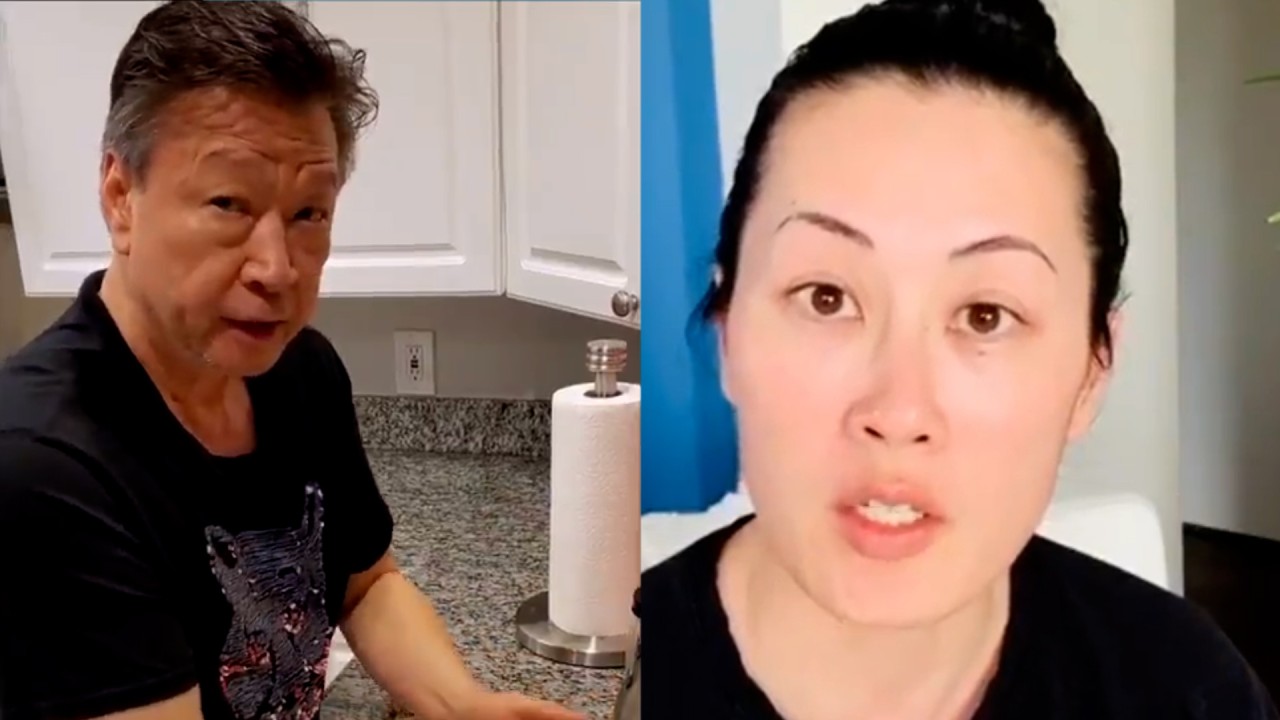 02:48
Coronavirus: Asian actors hit back at anti-asian racism
Coronavirus: Asian actors hit back at anti-asian racism
GEORGE FLOYD AFTERMATH
Hubbard is not the first US professor to have landed in hot water since Floyd's death sparked widespread protests by anti-racism campaigners, both in the US and across the globe.
This month, more than 20,000 people signed a petition on change.org calling for a retired professor at Miami University to be removed from the school's faculty. Douglas Brooks, who is white, allegedly called the anti-racism protesters "a bunch of monkeys".
Around the same time, the University of Louisiana Monroe came under fire over comments made by two of its faculty members on social media.
The American media outlet The News-Star reported that one had posted a racist slur about the former president Barack Obama while the other had suggested complaints about police brutality were a narrative used to "keep blacks on the democrat plantation".
The university has fired the latter and is reportedly in the process of firing the former.
Ellen Wu, a historian and author of The Color of Success: Asian Americans and the Origins of the Model Minority said Hubbard's comment was "extremely offensive", adding that it "undermines the teacher's mission, which is to create a class environment that best facilitates student learning."
"For the most part, white people dictate cultural norms in academia, in corporate America, in the military, and other institutions, because they built these institutions to benefit themselves. They want to be the ones who feel comfortable and in control," Wu said.
The historian said while these perceptions might not be explicitly expressed, their consequences were real as they might prevent students from developing a professional connection with their professors and peers and might prevent workers from being hired or considered for promotion.
Chuong Hoang Chung, a professor emeritus at the Asian-American Studies Department at City College of San Francisco, was stunned by Hubbard's behaviour.
He said most educators he had worked with for three decades were culturally sensitive.
However, he added: "Institutional racism and systemic racism is rampant even in places where the minorities are almost the majority. When you are white, it is in your blood that you think you are entitled to this superiority. This entitlement is wrong and basically due to the tolerance of such behaviour for a long time," Chuong said.
He said Asian-Americans had worked hard to effect change despite being excluded and persecuted due to their skin colour, "and to see that now all these efforts are dismantled by an insensitive, almost deranged president is disheartening".
Chuong, 73, a Saigon resident, added: "Among us Asian-Americans there are those who fold under white conformity. Their argument was that we are the minority. But they fail to understand that being a minority does not mean that they have to accept racism and discrimination."
Meanwhile Dang, the former student who regretted anglicising his name to fit in, said he now went by his birth name whatever the social setting.
"If I could turn back time, I would go by 'Thuc' and be willing to help each person pronounce it. Better late than never, right?"
This article appeared in the South China Morning Post print edition as: Is it racist to Anglicise Asian names?