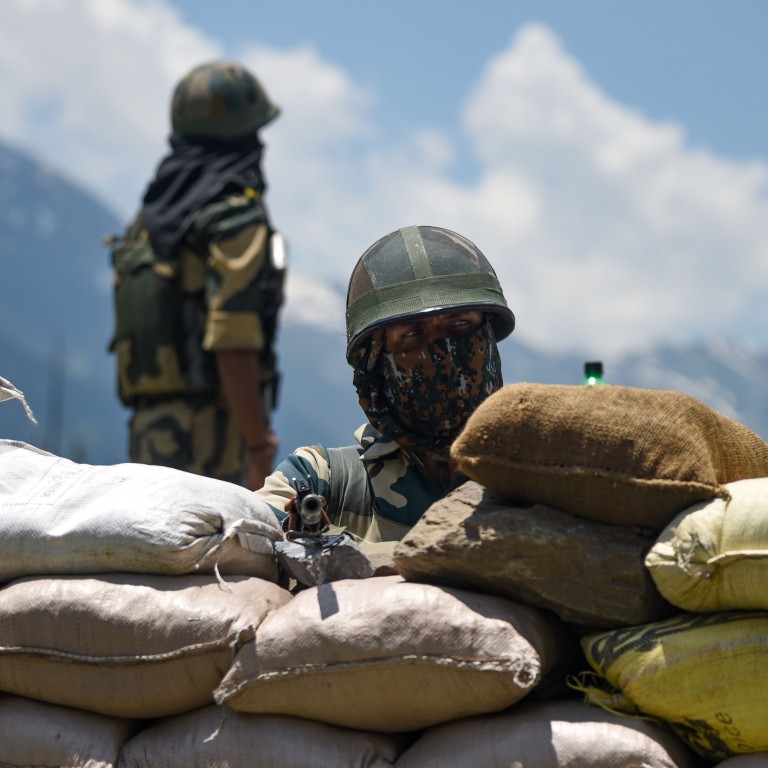 China 'withdrawing troops' from disputed border: Indian officials
The People's Liberation Army has called back forces at several points on the Himalayan border where 20 Indian troops were recently killed, officials say
But suspicions remain high and potential flashpoints remain, caution experts
Indian and Chinese troops have begun a partial disengagement from their positions along the disputed Himalayan border region after a tense stand-off lasting nearly nine weeks, sources in the Indian establishment told local media on Monday.
Indian officials, according to Bloomberg, said the
People's Liberation Army
was seen removing tents and structures, while
China
had also begun moving its vehicles back at several points along the 3,488km undemarcated border known as the Line of Actual Control (LAC).
"There seems to be an attempt made to withdraw troops and pull down tents from the Chinese side. We need to see whether this is sustained," said a military source.
Sources refused to spell out whether disengagement had been occurring at all the points where the troops have been locked in the stand-off along the LAC. Reports in the Indian media said the disengagement was limited to a few points like the Galwan river valley – close to Chinese-controlled Aksai Chin – and the Hot Springs area, which is in north-eastern Ladakh and was the site of a bloody military conflict between Indian and Chinese personnel in 1959 that led to the deaths of 10 Indians. For India, these points are crucial because of their proximity to the all-weather Darbuk-Shyok-Dault Beg Oldie road that connects Leh to the strategically important Karakoram Pass which separates China's
Xinjiang
region from Ladakh.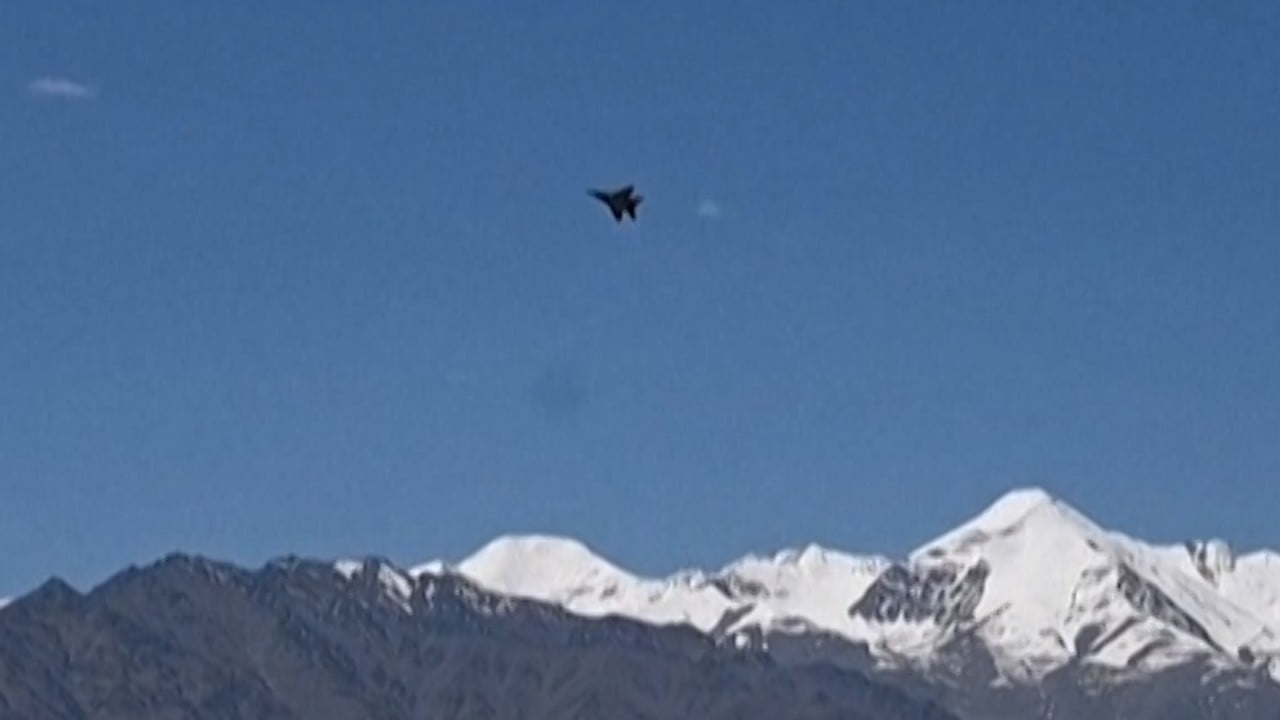 01:15
Indian air force aircraft fly near disputed border with China
Indian air force aircraft fly near disputed border with China
The move follows rounds of talks between senior Indian and Chinese army commanders and diplomatic efforts to defuse tensions following a clash on June 15 that left at least 20 Indian soldiers dead. While China has acknowledged it suffered casualties in the clash, it has not disclosed how many.
On Sunday, Chinese State Councillor and Foreign Minister Wang Yi and
India's
National Security Adviser Ajit Doval had a phone conversation in which they agreed the "earliest complete disengagement" of troops along the LAC was necessary for "full restoration of peace and tranquillity".
Indian Prime Minister
Narendra Modi
on Friday visited troops in Ladakh, in the northernmost region of Indian-administered
Kashmir
, where he took a thinly-veiled swipe at China by saying "the age of expansionism" had ended.
The Chinese embassy in India's spokesperson described his remark as "groundless".
At the time of publishing, the Indian Army's official spokesperson had not responded to the South China Morning Post's requests for a comment on the reports of disengagement and there had been no official statement from Beijing.
Analysts said it was too early to suggest the latest crisis in a seven-decade border dispute was heading towards a resolution, as suspicions remained high on both sides.
Zhao Lijian, the Chinese foreign ministry spokesperson, on Monday would say only that the two sides had taken "effective measures" to disengage and de-escalate tensions, noting that both militaries had held a third round of talks on June 30 in Chushul.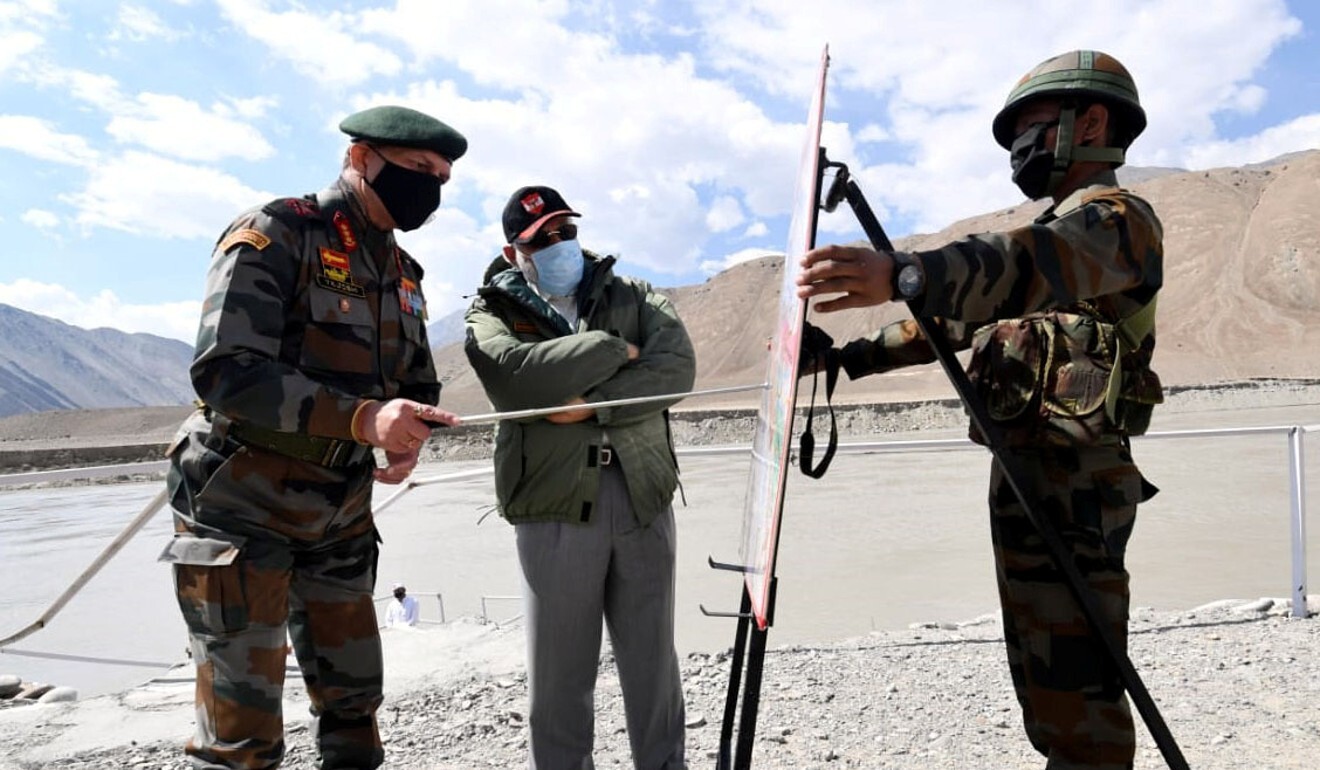 At the meeting, Zhao said the two sides "continued to promote the implementation of the consensus reached in the previous two rounds of military-level talks and took effective measures to disengage front-line troops and make positive progress in mitigating the border situation."
Indian sources said after the 12-hour meeting, both sides had agreed to "implement the disengagement understanding of June 6 sincerely", referring to the date of the first commander-level meeting.
Tens of thousands of troops have been locked in a stand-off in the border area since a skirmish in early May. The clash on June 15 involved soldiers attacking each other with bare hands, clubs and rods spiked with iron nails, because both sides had previously agreed not to use firearms or explosives against each other in an effort to prevent confrontations from escalating.
Beijing has been preoccupied with tensions with Washington but a deadly brawl on the Himalayan border last month raised the possibility of wars on two fronts.
Manoj Joshi, an author and former member of India's National Security Advisory Board, a group of eminent national security experts meant to advise the Indian government on security matters, said: "The stand-off at Galwan valley was the most serious because it was one of those parts of the LAC that were not questioned before. Also, Chinese encroachment was in close proximity to a strategically important Indian road."
Analysts said the conversation between Wang and Doval, appointed as Special Representatives tasked with conducting dialogue on the border dispute, was a significant step as it meant diplomatic engagement was continuing alongside military talks.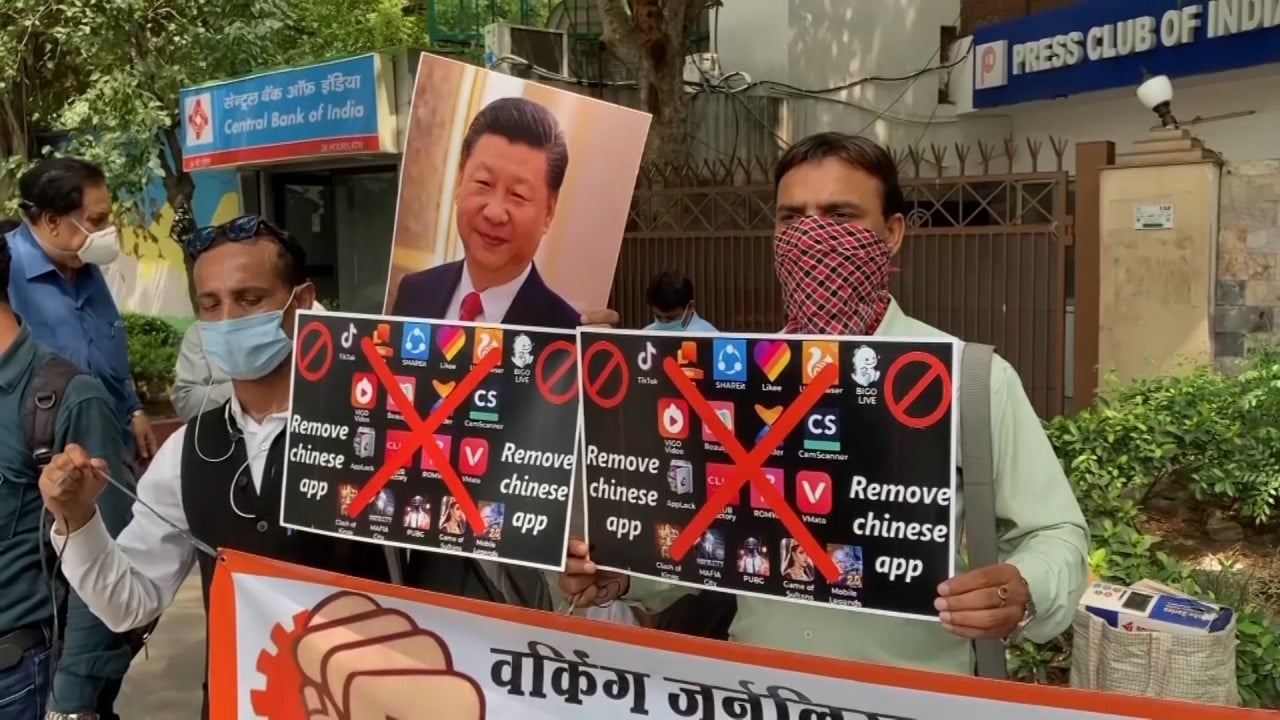 03:08
India bans dozens of Chinese apps, including TikTok and WeChat, after deadly border clash
India bans dozens of Chinese apps, including TikTok and WeChat, after deadly border clash
However, analysts including Joshi said the partial disengagement would not help much, since the stand-off would continue at other points. Joshi said the crisis would continue until all disputes were settled. "There is still the issue of Depsang, where Chinese troops are blocking Indian patrols to the LAC. And of course, Pangong Tso where the Chinese are at Finger 4 and not budging," he said, referring to the finger-like spurs of the mountain range over which both the countries lay overlapping claims.
Last week, the Indian government banned 59 mobile applications developed by Chinese companies, while various government departments moved to limit or block the use of Chinese imports and services in sectors including power and infrastructure.
Additional reporting by Teddy Ng
This article appeared in the South China Morning Post print edition as: Troops 'start to withdraw' from both sides of disputed border