India
Get more with myNEWS
A personalised news feed of stories that matter to you
Learn more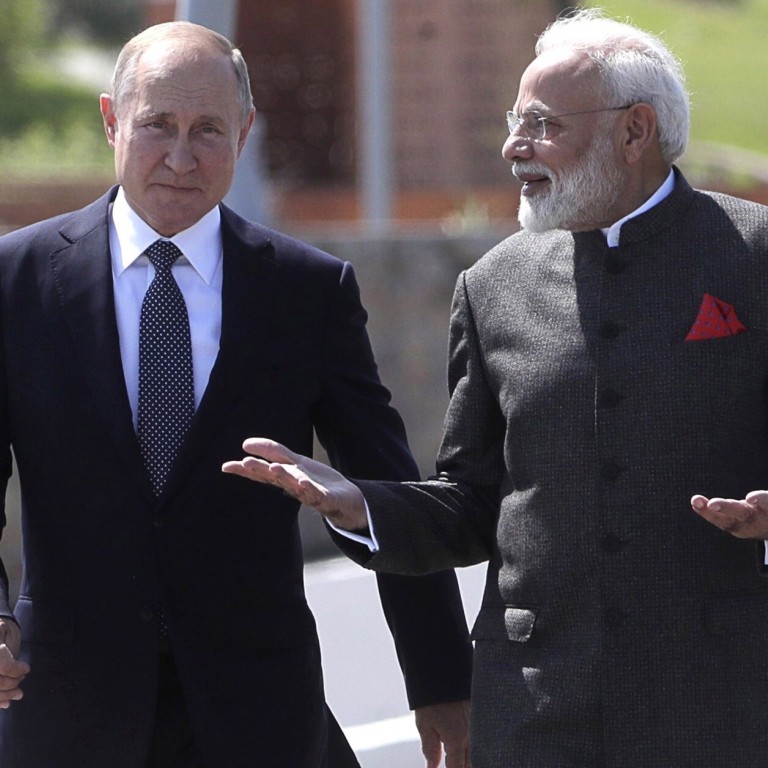 As China-India tensions rise, can New Delhi rely on Russia as a defence partner?
For decades India has been able to call on Moscow for support, but analysts are now questioning the wisdom of this relationship amid growing Sino-Russian ties
Some have said it would make more sense for Delhi to align itself more closely with the US, which has publicly avowed support for its South Asian ally
India'
s approval of a 181.48 billion rupee (US$2.4 billion) defence deal with
Russia
last week has sparked discussion in policy circles over the wisdom of New Delhi's dependence on Moscow amid tensions with China in the wake of their Himalayan
border dispute
.
A key concern is whether Russia will remain a reliable ally given its
deepening ties with China
– Moscow's top trading partner. But analysts believe that Delhi will have to continue building on its historic Russian relations, even as it grows closer to the United States.
"China provides a market for Russia, especially when it comes to things like natural gas, that it is not able to sell in the West because of the sanctions," said Sanjay Kumar Pandey, a professor who specialises in Russian Foreign Policy at the Jawaharlal Nehru University in Delhi.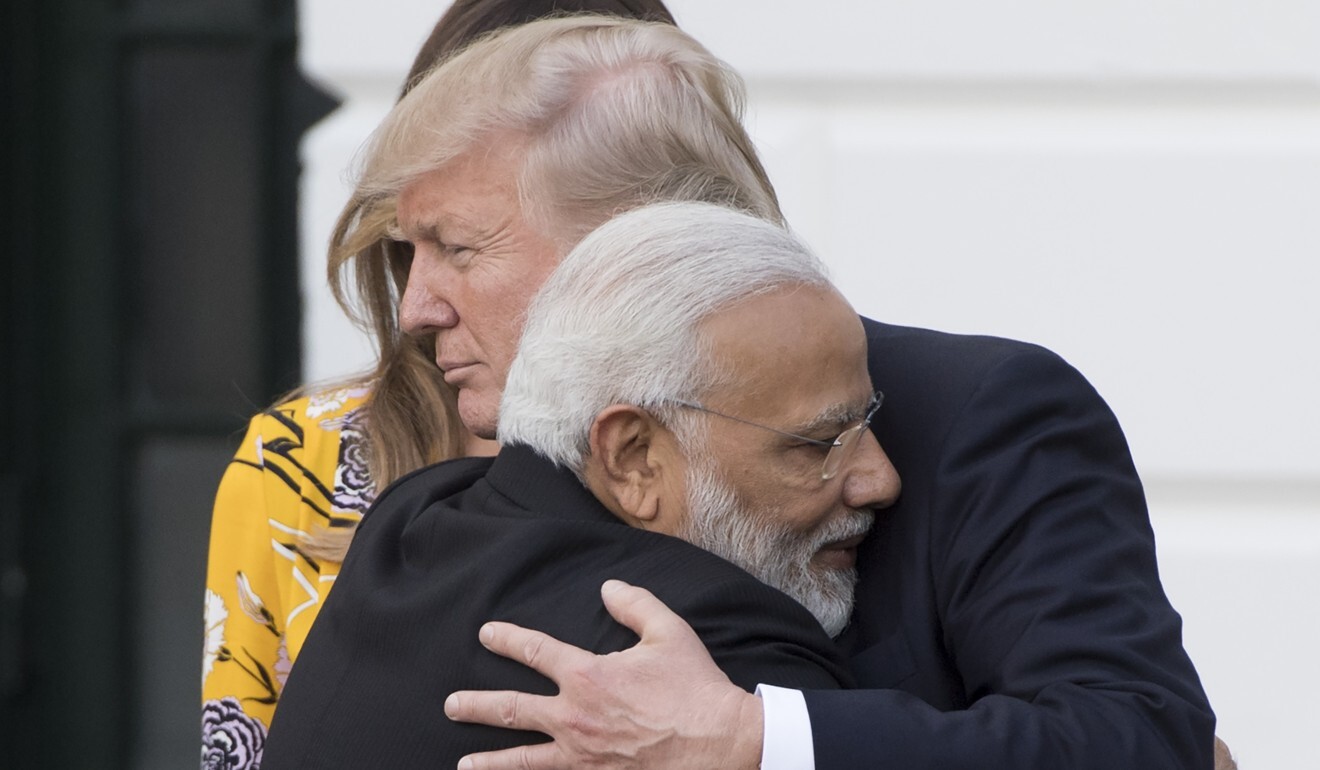 Political analyst Rajeshwari Rajagopalan explained there was still scepticism in some Indian diplomatic quarters towards Washington because of historical friction between the two during the Cold War years, when India was perceived to be close to Russia while the US backed
India's rival Pakistan
on strategic matters.
"Hence, many believe that India must not put all its eggs in one basket, rather continue to follow the middle-path by pushing for engagement with both Russia as well as the United States," said Rajagopalan, a distinguished fellow and head of the Nuclear and Space Policy Initiative at the Observer Research Foundation in Delhi.
Russia remains the largest arms supplier to India and their alliance, forged during the Cold War rivalry between the US and Soviet Union, has withstood shifts in the global order.
Last week – after Moscow convinced India and China to participate in
a virtual three-way summit
and hosted their defence ministers for the 75th anniversary of Russia's victory in World War II – India's government approved the purchase of 33 fighter jets and upgrades for 59 planes in a bid to ramp up its air force capabilities.
The same day, Indian Prime Minister
Narendra Modi
called Russian President
Vladimir Putin
to congratulate him on Russia's "successful completion of the vote on constitutional amendments", making him the only leader of a major democracy to do so.
According to retired Indian Navy Commodore C Uday Bhaskar, director of the Society for Policy Studies, an independent Delhi think-tank, Russia's involvement points to the close ties that the two countries continue to share. "Russia's role indicates the resilience and depth of the Delhi-Moscow relationship," he said.
Pandey said the partnership between both countries remained strong, pointing to the pair's historical ties.
Indeed, after India won its independence from
Britain
in 1947, a number of Soviet-era socialist policies inspired the state's role in planning.
India's main planning instrument, its "Five Year Plans", were inspired by those of the Soviet Union for economic policy. In India's second Five Year Plan, eight of the 16 heavy industry projects were set up with Soviet Union's help.
"Till a few years ago, there was widespread acceptance of socialism. India saw massive aid flows coming from the Soviet Union, especially to help the country's early industrialisation," said Pandey, who is based at JNU's Centre for Russian and Central Asian Studies.
But Russia has also grown closer to China. Trade crossed the US$100 billion mark in 2018, and the two countries have promised to double this. In June 2018, Chinese President Xi Jinping honoured Putin by presenting him the country's highest honour for foreigners, and called him his "best friend" and "confidant".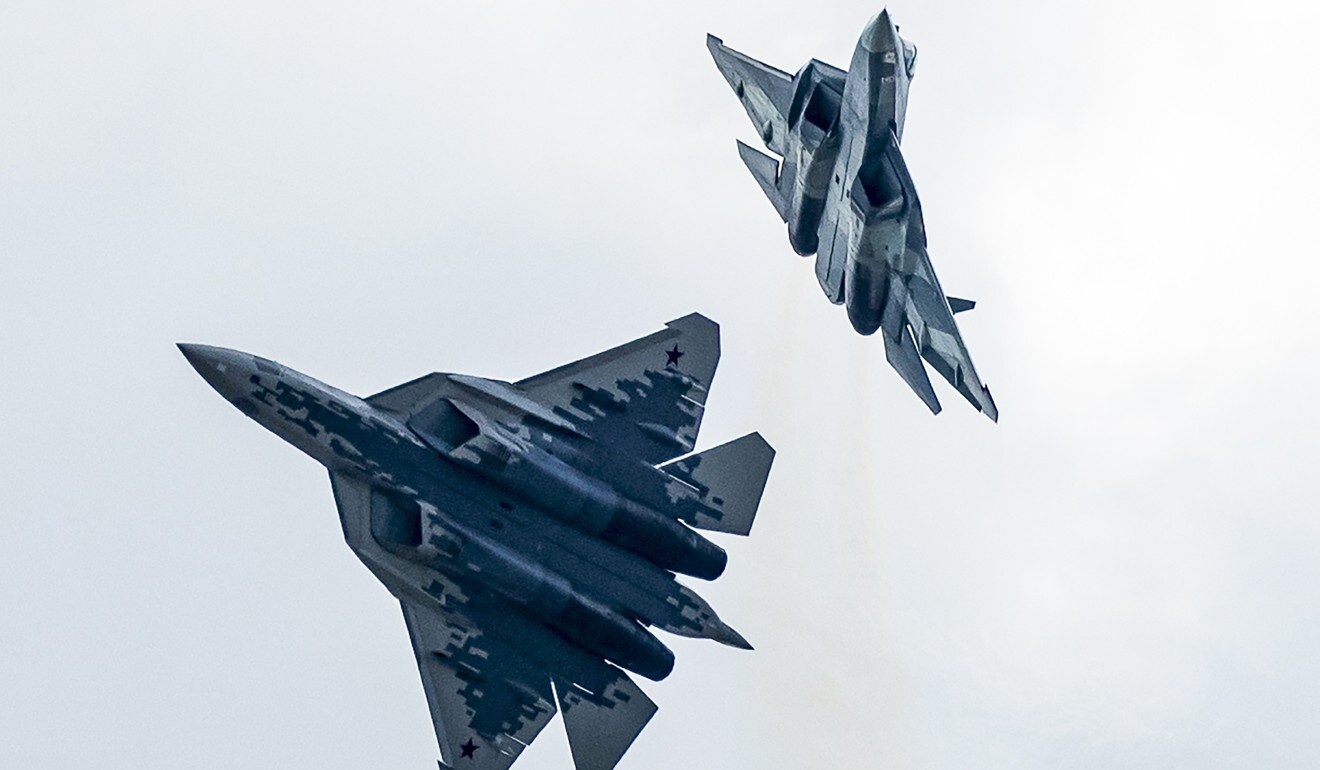 Pandey said he believes these friendships meant Moscow played a role in easing India-China border tensions, which have flared up in the last two months, culminating in
a brutal clash on June 15 at Pangong Tso Lake
in Ladakh that resulted in the deaths of 20 Indian soldiers and an undisclosed number of Chinese casualties.
Both sides have agreed to pull back troops from positions they had been occupying though analysts say the dispute is by no means closer to a resolution.
OLD FRIEND, UNRELIABLE PARTNER?
Data from the Stockholm International Peace Research Institute shows that in the last 10 years alone, more than 65 per cent of India's defence purchases came from Russia, followed by the US at just over 11 per cent.
However, not everyone believes this is good for India.
In 2014, Russia lifted its embargo on selling arms to Pakistan, enabling it to buy attack helicopters. India and Pakistan have frequently been mired in disputes and bloody military conflicts.
Russia has even entered into defence cooperation including sales of fighter jets with China, another fact that makes Delhi uncomfortable, said Rajagopalan of the ORF.
"Even from a national security perspective, it does not make sense for India to acquire defence equipment from Russia any more," she said.
Delhi must realise present-day Russia is not the same one that backed it through the last seven decades, she said. "Russia has proved to be quite unreliable. From not backing India's stance recently to not speaking up against China when required."
But Pandey countered: "India would have surely had consultations with Russia before taking such a decision. The fact that Russia agreed to sell these jets amid the tensions with China is a sign of the relationship's strength."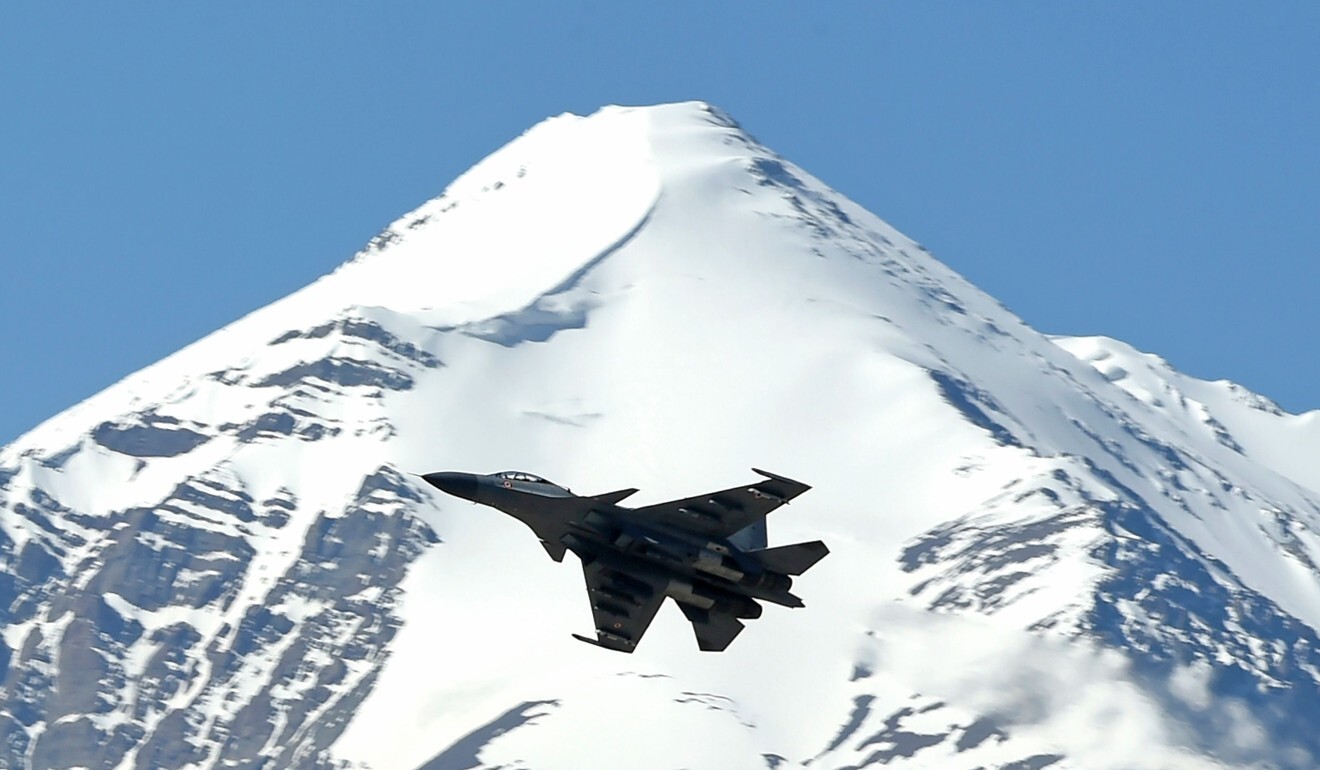 Rajagopalan highlighted an instance last year which shook Delhi's trust in Moscow. After a closed-door consultation in the United Nations Security Council on the issue India-administered
Kashmir
, following Delhi's decision
to strip the region of its special status
, Russia asked for the conflict to be resolved in accordance with the UN charter, stunning India, which viewed the issue as a bilateral one.
"In a way, this was quite the role reversal between the US and Russia. Traditionally, Russia would back India on Kashmir when the US would back Pakistan. But this was a clear sign that the new Russia won't do that," Rajagopalan said.
Analysts say how Russia's ties with India evolve will largely depend on their individual relationships with China.
Beijing stood apart and refused to join western democracies when they imposed sanctions on Russia following its annexation of Crimea in 2014.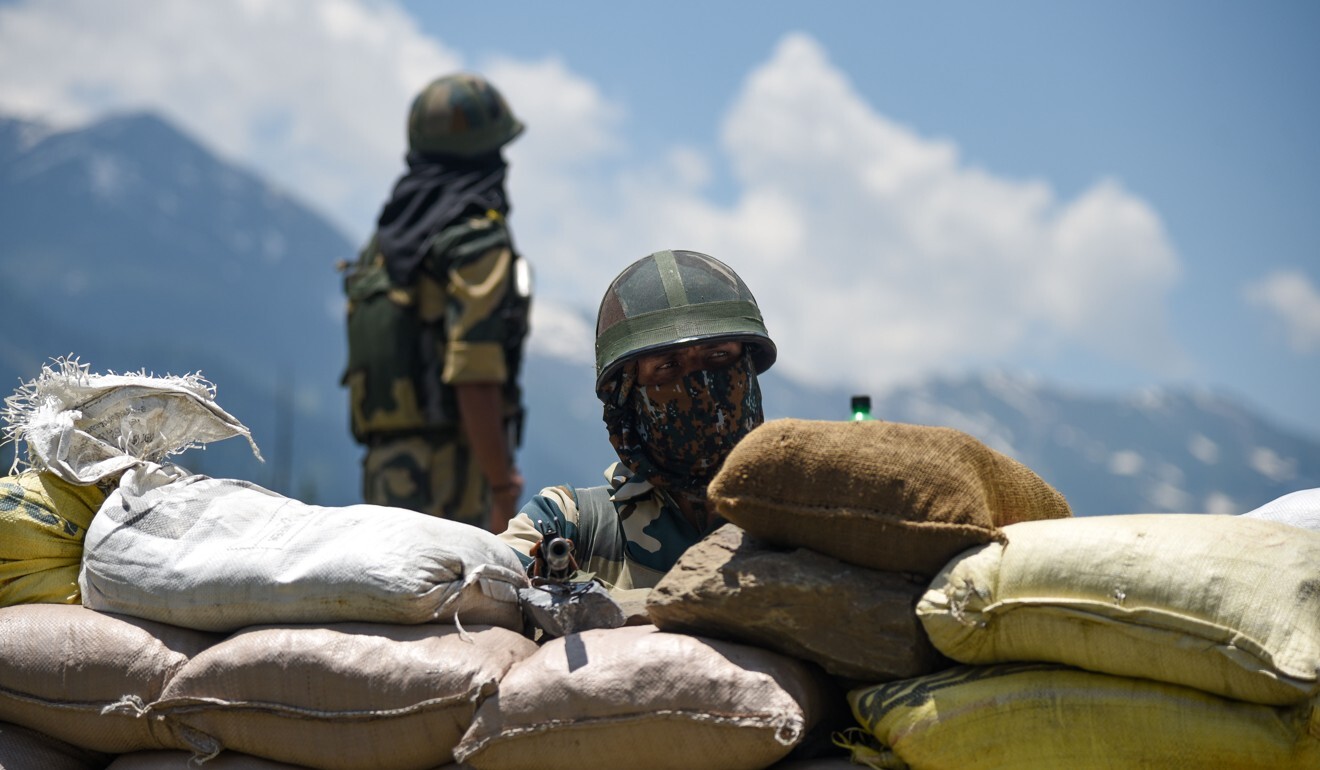 But with the
US-China trade war
and a global push to isolate Beijing economically and diplomatically, there is every chance that Moscow's ties with Beijing will only strengthen as China seeks out friends to back it while providing a market for its large manufacturing sector, according to Rajagopalan.
"The sentiment one often hears in Moscow is this, that Russia needs a strong global voice on their side. That voice comes from China, not India … if Moscow is ever given a choice, it will undoubtedly pick China over India," she said.
Pandey at JNU said Delhi should ensure it remains in a "tight embrace" with Moscow, pointing to how Moscow and Beijing had historical distrust arising from previous military conflicts and territorial disputes.
"There is a growing sense in Moscow that in the medium and long-term, Russia's strategic interests converge more with India than China," Pandey said.
Uday Bhaskar, the retired commodore, said he believes that Russia could actually hold the key for India in its dealings with China, pointing to the recent visit and arms purchases by Delhi from Moscow.
"The way forward for India is to nurture its ties with Russia and ensure that whatever Delhi deems necessary for the immediate exigency – to deal with a post-Galwan China along the [Line of Actual Control] – is made available by Moscow."
This article appeared in the South China Morning Post print edition as: wisdom of depending on Moscow questioned