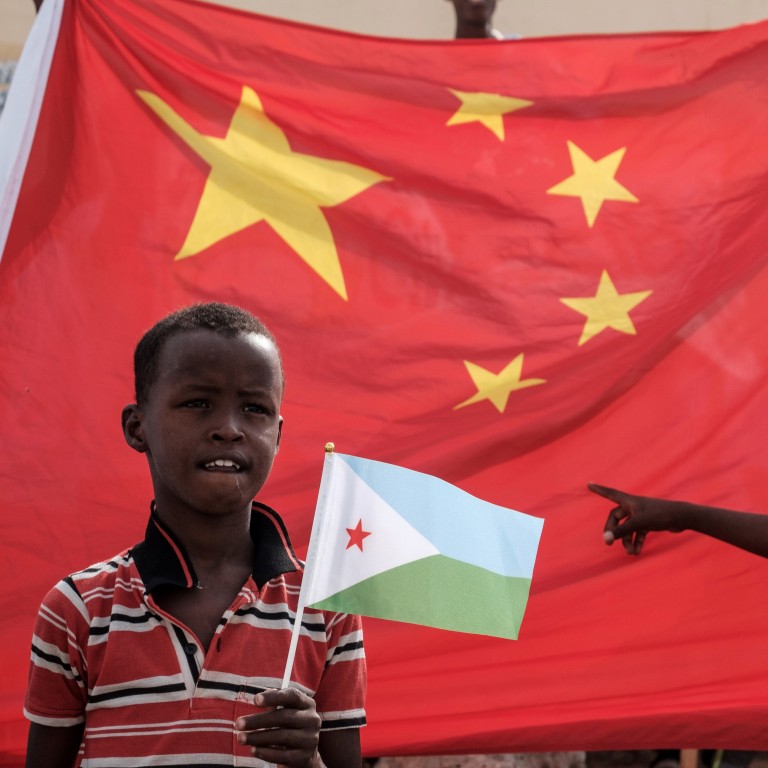 Can India keep pace with China in Africa, or is it running on a different track?
The two Asian giants are extending overtures and outreach to African nations, prompting speculation they are competing for power and influence
But while Beijing's deeper pockets have given it a foothold, analysts say New Delhi's approach gives it unique advantages – and there is room for both
While this indicates the neighbours are jostling to establish post-pandemic clout in Africa, the consensus from analysts is that competition is unnecessary as there is room for both to make their presence felt, with the countries adopting different outreach strategies.
Chinese analysts say despite a modest degree of rivalry between Beijing and New Delhi, the latter lags far behind in the extent of its involvement on the continent and has some way to go to threaten China's influence there.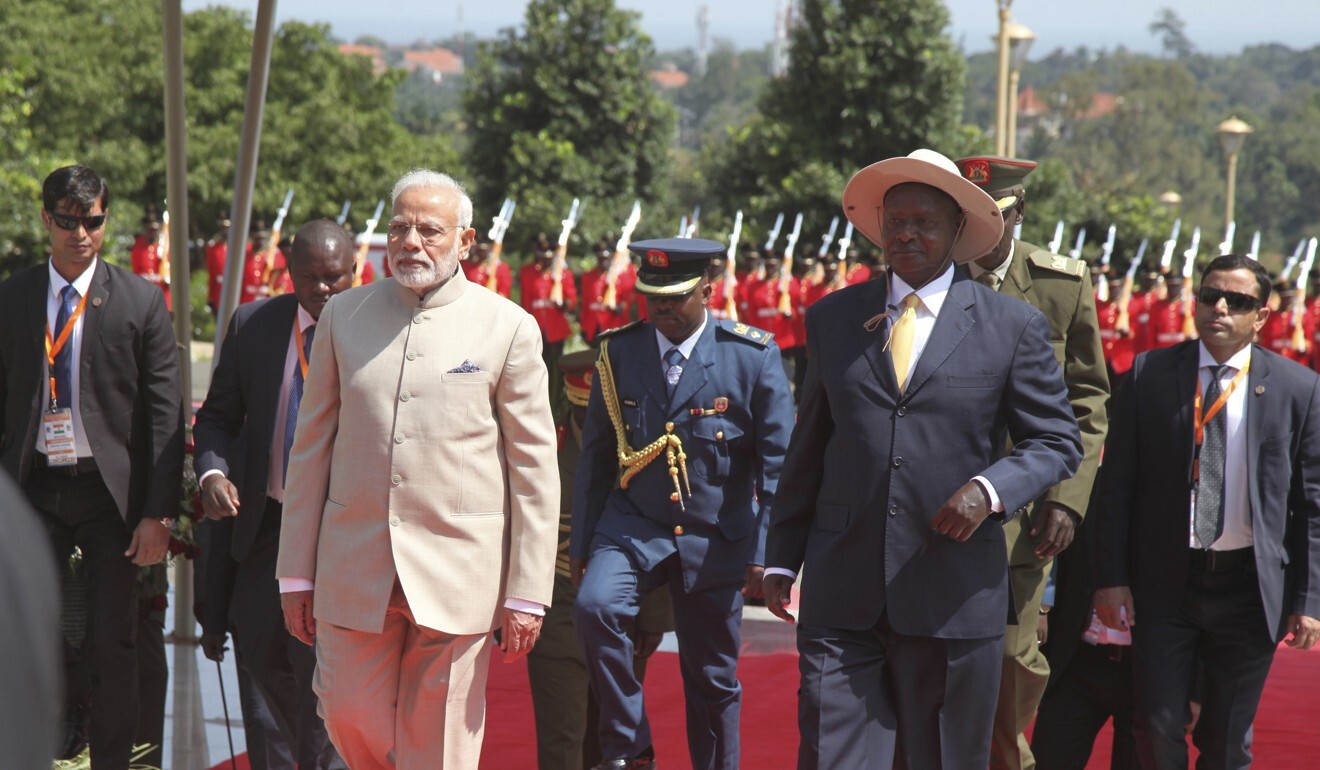 Analysts from India, meanwhile, say the country's resources are limited, and the large discrepancy in the size of their economies – India's US$2.7 trillion versus China's US$14 trillion – makes it harder for New Delhi to make further inroads into Africa.
However, the distinct approaches taken by the two countries towards developmental assistance are largely non-competitive and will not hinder their respective cooperation with African countries, they note.
There are wide disparities between the economies of the continent's nations. Even among the International Monetary Fund's 10 fastest-growing economies in Africa for 2019, the gross domestic products of countries at the higher and lower ends of the rankings vary substantially.
Towards the top, Ethiopia and Kenya have a GDP of US$80.56 billion and US$74 billion respectively, while at the other end of the spectrum are Benin (US$10 billion) and Rwanda (US$9.14 billion).
Africa accounts for around 17 per cent of the world's population, but only about 3 per cent of global GDP, according to Colin Coleman of Yale University's Jackson Institute for Global Affairs.
An African Development Bank Group report posits that the continent's extreme poverty rate will still be 24.7 per cent by 2030 – down from 33.4 per cent in 2018 – with 421.2 million people in that bracket.
To meet these challenges, the report suggested deepening structural reforms to, among other things, diversify Africa's production base, sustain macroeconomic stability and improve public financial management, as well as strengthen domestic capacity to cushion extreme weather events. Some of these areas are where China and India can come in.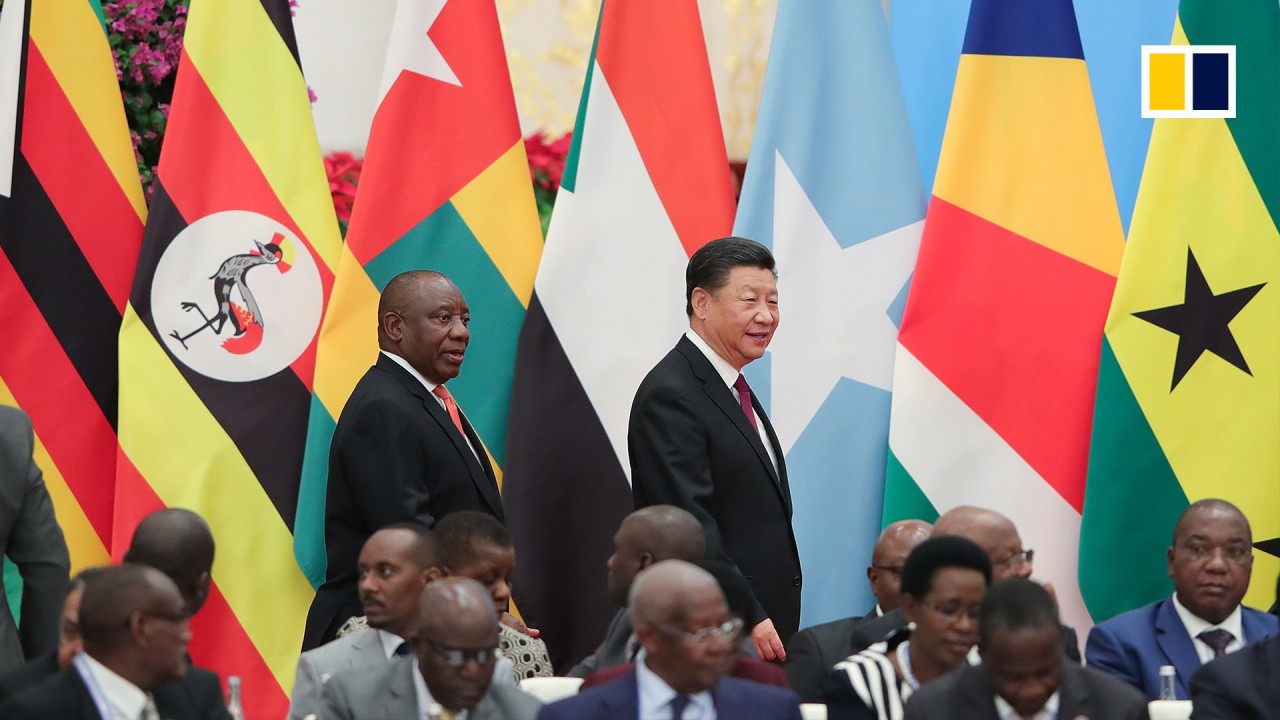 02:28
China invests billions in Africa
China invests billions in Africa
IMPORTANT INTERESTS
Zhang Yongpeng, senior research fellow at the Chinese Academy of Social Sciences' Institute of West Asian and African Studies, said India's presence in Africa stemmed from practical considerations, such as securing African resources and selling Indian products there, along with strategic aspects, such as providing Covid-19 assistance.
"India sees itself as a rising developing country and an emerging economy. As a key member of the Asia-Africa Growth Corridor (AAGC) and the Indo-Pacific strategy, Delhi feels it has important economic and political interests [in Africa]," Zhang said.
The AAGC, an economic cooperation agreement between the likes of India, Japan and several African countries, prioritises development projects in health, pharmaceuticals, agriculture and disaster management, while the Indo-Pacific strategy is the United States' attempt to curb China's influence in the region through alliances with major Asian democracies such as India, Japan and Australia.
"Then there is also India's response to China's Belt and Road Initiative challenge. To cope and adjust strategically, one way is to strengthen relations with Africa," Zhang said.
While Beijing's ambitious programme to connect Asia with Africa and Europe via land and maritime networks is aimed at improving regional integration and stimulating economic growth, major regional powers such as India see the belt and road plan as an effort by China to flex its economic muscle and extend the reach of its influence.
Swaran Singh, a professor at the Jawaharlal Nehru University's School of International Studies, said the belt and road plan's visible mega projects would have an impact on India's interactions with African countries.
"However, India's engagement with Africa is not limited to trade and commerce.
"The Indian diaspora, for instance, has been a major force in several African nations' pursuit of prosperity and political participation," he said.
There are Indian communities in 46 African countries, making up 12.37 per cent of the total Indian diaspora, according to a 2014 report from the Manohar Parrikar Institute for Defence Studies and Analyses.
India's answer to the belt and road strategy, according to Rityusha Mani Tiwary, assistant professor at the University of Delhi's Shaheed Bhagat Singh College, is the Indian Development Assistance Scheme. Announced in 2015, the scheme provides financing and contributes to infrastructure development and capacity building in developing countries.
Since assuming power in 2014, Prime Minister Modi's engagement with Africa has built new partnerships and led to increases in bilateral trade, visits, investments and technology transfers – but India's investments and presence on the continent are much more modest than China's.
India's trade with Africa grew from US$5.3 billion in 2001 to US$62 billion in 2018, according to government statistics.
Many Indian firms have invested there, in sectors such as energy, metals, automobiles, pharmaceuticals, agriculture, banking and information technology.
By contrast, the value of China-Africa trade in 2018 stood at US$185 billion, up from US$155 billion in 2017, according to the China Africa Research Initiative at the Johns Hopkins University's School of Advanced International Studies, which also noted that Chinese overseas foreign direct investment surged from US$75 million in 2003 to US$5.4 billion in 2018.
According to United Nations trade data, 39 African countries imported more than US$71 billion worth of goods from China in 2017, and only US$21 billion from India.
Lin Minwang, the deputy director of Fudan University's Institute for South Asian Studies, said from an economic perspective India was not in a strong position to compete with China on the continent.
"Perhaps there was some competition in the past when both countries competed to buy oil from Sudan. However, India is unable to solve its own problems with infrastructure development and capacity building. So it is improbable to speak of exporting its excess capacity," he said.
India's inability to match China's investments and development aid is also not lost on African nations. To University of Johannesburg researcher Gideon Hlamalani Chitanga, the AAGC shows that India lacks the capacity to compete with China outside a bilateral or multilateral framework. "African governments are therefore aware that in spite of their rapprochement with India, China remains the most important – and at the government level, the most trusted – development and investment partner on the continent," he said.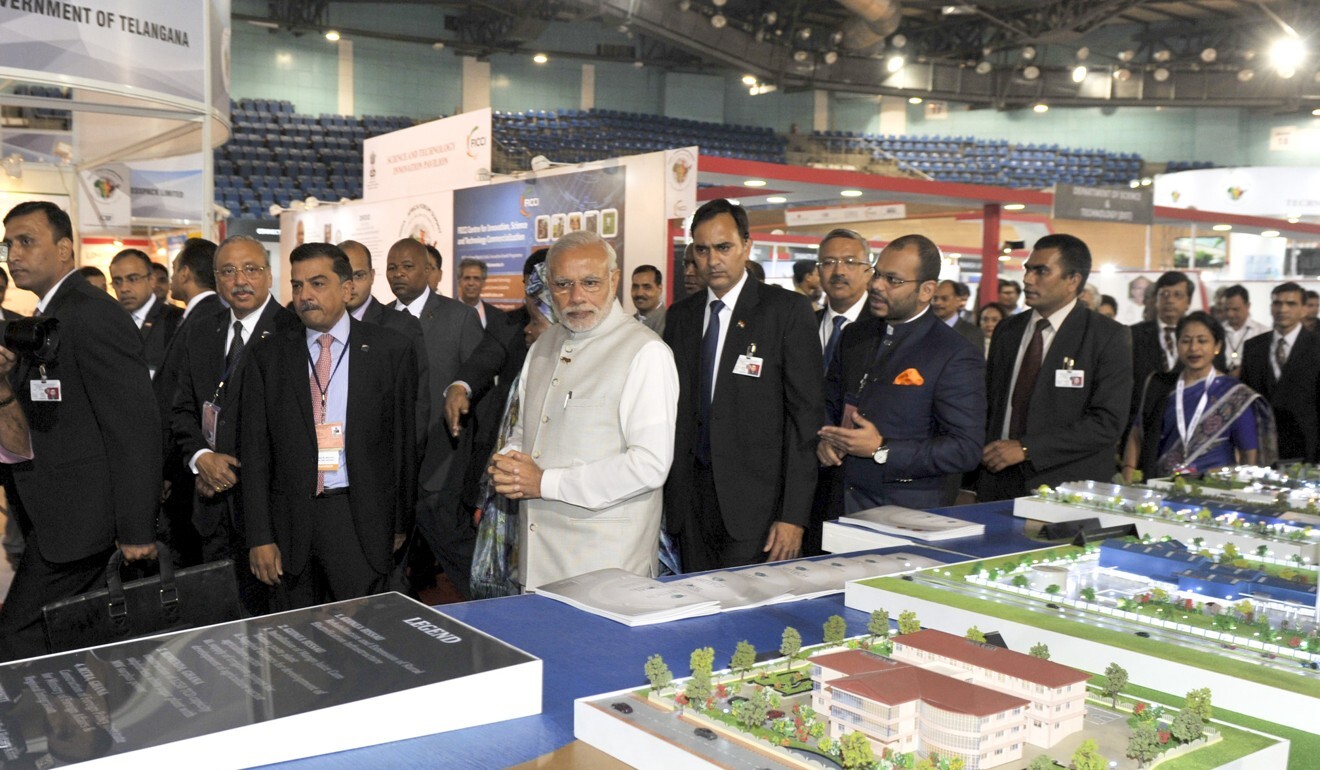 FURTHER COOPERATION
However, the Covid-19 pandemic may open up further areas of India-Africa cooperation, such as opening doors for Indian investments in Africa's health care and pharmaceutical sectors, according to Tiwary from the University of Delhi.
"There is also a growing interest in India in collaborating in non-traditional and traditional security, including disaster relief and management, counterterrorism, military training, food and agriculture, cybersecurity and maritime security," she said.
David Shinn, a US diplomat and professor of international affairs at George Washington University's Elliott School of International Affairs in Washington, said India was expanding trade with Africa at a rapid rate and bought more from the continent than it sold, creating trade surpluses for many African countries – while China did the opposite, creating trade deficits.
"India is Sub-Saharan Africa's second-largest bilateral trading partner after China, and the gap is narrowing. India has not made huge loans to African countries and thus avoided being a major part of the serious debt problems facing so many African countries today," he said.
On New Delhi's efforts to cultivate ties with African countries over the years, Lin from Fudan University said this was partly due to the need to obtain African countries' support for India's non-permanent member seat on the United Nations Security Council.
India was last month elected with an overwhelming majority to the council for a two-year term beginning January 1, 2021, the eighth time it had been voted in.
Still, its growing influence in Africa is not something that keeps China awake at night – many Chinese analysts even say Beijing welcomes cooperation between African nations and other countries.
Zhang from the Chinese Academy of Social Sciences noted that even though India posed a challenge to China's strategy in Africa, for instance in bidding for commercial projects, the economic threats were not daunting for now.
"Currently, New Delhi's capabilities are still inadequate in competing with China for influence in Africa. In terms of where it stands, India is fairly similar to Japan's stature on the continent," he said.
An emerging player that is making its presence felt in Africa, Japan last year promised that its private sector would invest US$20 billion there over three years, with Tokyo also offering support for investment, innovation, enterprise and entrepreneurship.
India's naval presence in Africa was also no cause for alarm for China, and was even to be expected, Zhang said, as the region is seen to be in Delhi's backyard.
The launching of the Indian Ocean Naval Symposium in 2008 has brought India closer to several African nations that border the waterway, including Kenya, Mauritius, Mozambique, Seychelles, Tanzania and South Africa.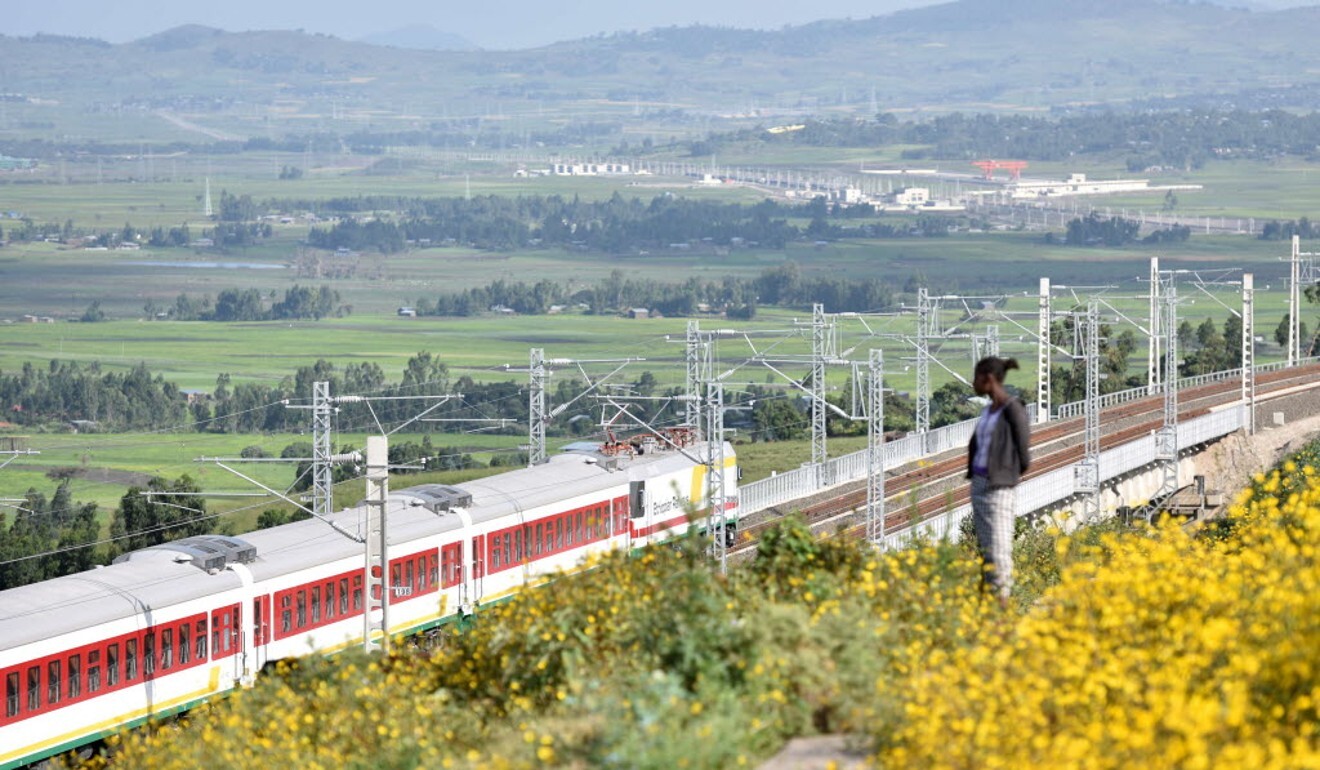 Singh from Jawaharlal Nehru University said that as the largest country and economy on the Indian Ocean rim, India had serious stakes in the peace and prosperity of all littoral nations.
Pankaj Jha, from the university's Jindal School of International Affairs, said: "India's assistance has been growing in terms of coastal radar and coastguard ships, so as to develop maritime capacity for anti-piracy patrols and coordination with other navies."
However, in Zhang's view, India's military influence in Africa is "limited".
This does not come as a surprise, given how China has significantly expanded its engagements in the Indian Ocean over the past three decades.
As Joshua T. White from the Brookings Institution wrote in a paper last month, China "has in recent years made notable strides in building its expeditionary capabilities and enablers".
Most visible, White noted, were the sustained counter-piracy deployments in the Gulf of Aden, and the establishment in 2017 of a naval logistics facility in Djibouti that would enable China to more effectively undertake activities and project power in the Indian Ocean region.
The University of Johannesburg's Chitanga added that both India and the US currently lacked a comprehensive, cohesive and well-resourced African policy, while China's influence on the continent continued to grow at multiple levels.
Shinn of George Washington University said China had a huge lead over India in Africa and far more resources to work with, while India also had far fewer embassies in Africa.
NOT A COMPETITION?
While admitting India's limitations, analysts from the country said Beijing and New Delhi should not view each other as competitors. They point out that while China has been able to deliver high-speed mega projects with easy loans and grants, India's approach of promoting skills, vocational training and demand-based projects was able to cater to the different needs of people in African countries.
Jha, from Jawaharlal Nehru University, said Indian projects helped build capacity, extend lines of credit and helped African entrepreneurs set up industries that could generate further local employment. He added that the difference between the objectives of the two countries meant there was the possibility of a convergence.
"However, if China starts believing that [the belt and road plan] is meant only for China and its trade agenda, then there would be some friction. India has no reason to compete with China because India has always reached out to communities rather than regimes," he said.
"China has adopted chequebook diplomacy which provides aid and assistance in infrastructure development. However, resource exploitation and a sector-specific approach have been China's major shortcomings. India has been working at different levels while China has been playing at the financial level."
Agreeing with this view is H.H.S. Viswanathan, distinguished fellow at the Observer Research Foundation, an independent think tank. He said India worked on its strengths, especially in capacity building, human resource development and agriculture.
"The projects of cooperation are demand driven and decided by the African partners. India does not compare itself with China or any other country," he said.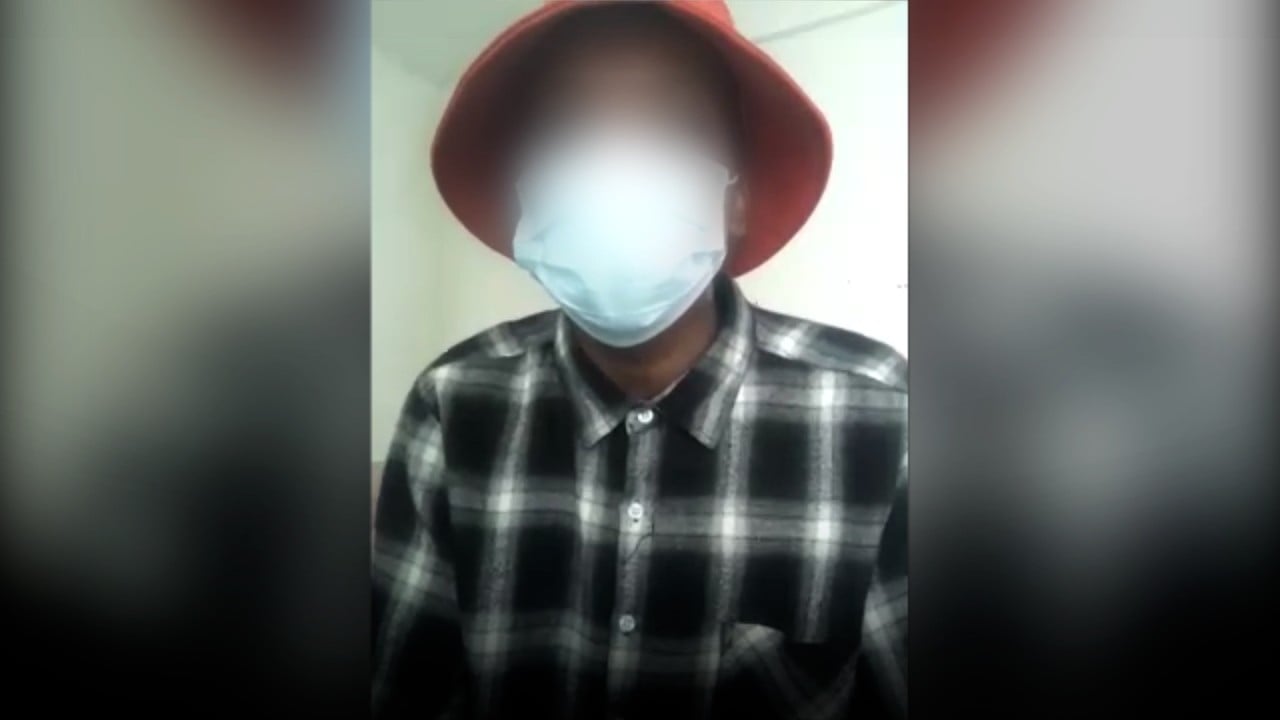 04:57
Coronavirus: African in Guangzhou, China says 'discrimination' behind 6-day mandatory quarantine
Coronavirus: African in Guangzhou, China says 'discrimination' behind 6-day mandatory quarantine
As Jawaharlal Nehru University's Singh observes, it is up to new generations of African leaders to learn how to engage other nations to their advantage.
"If one has to compare the strategies of the US, China and India in engaging Africa, a simplified [take would be that they are] extending the carrots of liberty, prosperity and peace respectively to African nations," he added.
Senior China-Africa researcher Cobus van Staden at the South African Institute of International Affairs said that even though China's role and influence were more prominent than India, it was also more controversial.
"India tends to have largely positive perceptions as a fellow Global South democracy. China can sometimes be more controversial, for example, due to the recent ill-treatment of Africans in Guangzhou," van Staden said, referring to reports of Africans being forced into quarantine and discriminated against after a Covid-19 spike in the southern Chinese city.
As a whole, African governments are unwilling to choose between China, India and the US, and will want to avoid being drawn into conflicts between them – especially during the ongoing trade and diplomatic tensions between the US and China.
"Africa needs support from all three [countries] both on Covid-19 mitigation and on dealing with the economic fallout of the pandemic," van Staden said.
But given that China and India's presence and influence in Africa are likely to remain for the foreseeable future, India's advantages might turn out to be more important in the longer term.
"In anglophone Africa, India has a language advantage over China, and in the more democratic countries in Africa, India's form of government is admired more than China's," noted Shinn of George Washington University. "India is also physically and culturally closer to Africa. Just compare the popularity of Indian films with Chinese films [there]." ■