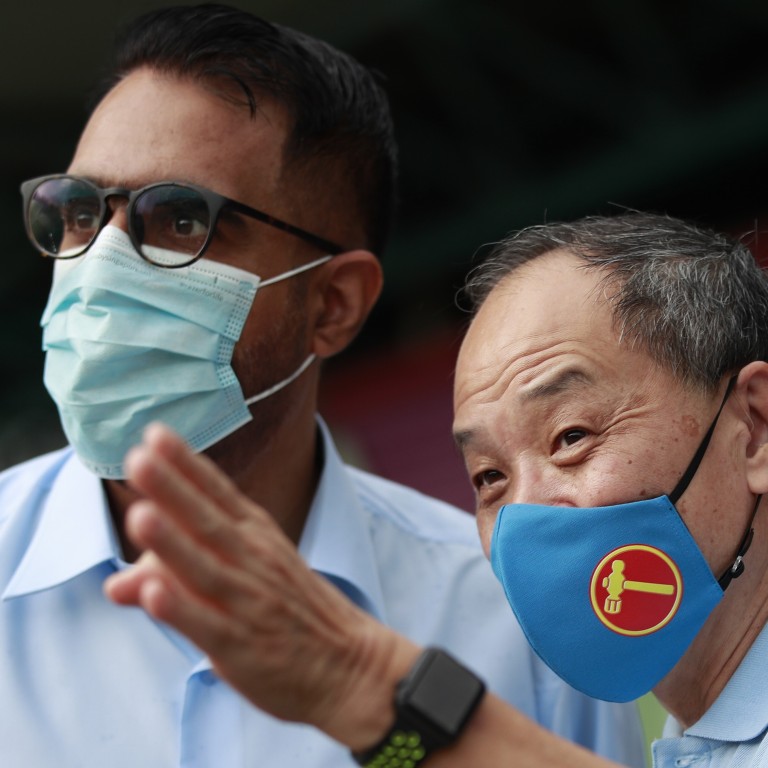 Singapore election: Workers' Party's Sengkang win boosts opposition presence in parliament to record high
Winning additional GRC and keeping Aljunied and Hougang means WP has 10 of 93 parliament seats, highest-ever percentage of opposition legislators
Observers say results indicate desire by voters for 'check and balance' on PAP-led government
Gains by the Workers' Party (WP) in Singapore's general election on Friday will bring elected opposition representation in parliament to 10 seats, an all-time high, and reflect a desire by voters for a check on the People's Action Party government, analysts said.
In a knife-edge victory, the four WP candidates aged between 26 and 44 secured 53 per cent of votes in the Sengkang constituency, only the second time the opposition has won a multi-seat ward that exists to ensure multiracial representation in the Chinese-majority city state.
The party also retained Aljunied and Hougang constituencies, improving on its performance in the 2015 polls. Its score of 60 per cent of the vote for Aljunied was comparable to and in some cases better than the PAP's showing in some multi-seat constituencies.
"Today's results are positive, but we have to hit the ground running. We should not get over our head with the results. There's much work to do," WP chief Pritam Singh said.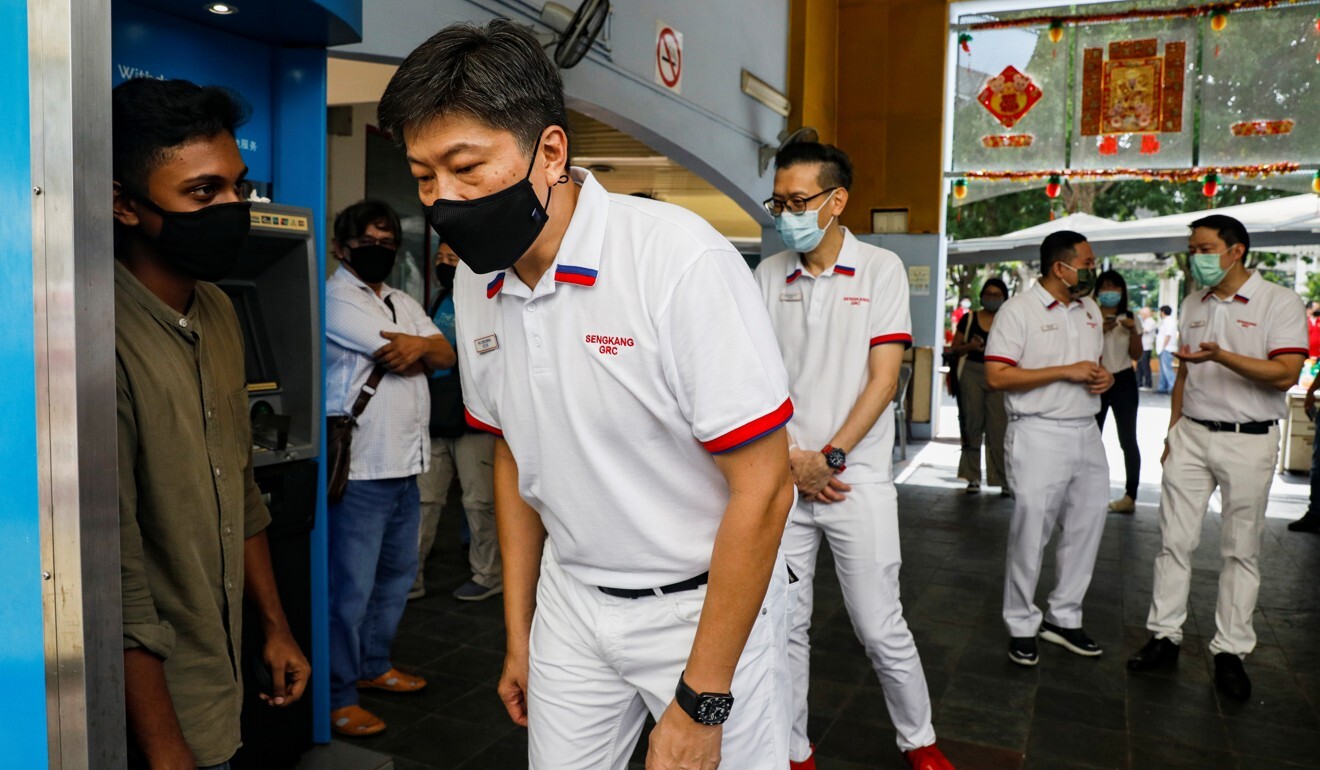 The Workers' Party's elected candidates will make up 10.3 per cent of parliament, with the PAP taking the remaining 83 elected seats and 61.2 per cent of the popular vote.
The WP victory in Sengkang – a cluster of neighbourhoods in Singapore's northeast with about 120,000 voters, thought to mostly be young families – spells an unceremonious exit from parliament for the government's labour chief Ng Chee Meng, who helmed the PAP's team.
Ng is a key member of 16 fourth generation or "4G" leaders poised to assume more power in the coming years. The election, which involved a bruising campaign as the PAP and opposition clashed on issues from immigration to electoral diversity, was seen as a test of confidence in those succeeding Prime Minister Lee Hsien Loong and his senior ministers.
Kenneth Paul Tan, an associate professor at the National University of Singapore's (NUS) Lee Kuan Yew School of Public Policy, said the results in Sengkang suggested younger voters "appreciated the diversity, achievements, and overall freshness of the WP Sengkang team".
Tan singled out two members of the slate – economist Jamus Lim, 44, whose performance in a televised debate won plaudits on social media, and activist Raeesah Khan, 26, whose online posts on race and religion caused controversy and sparked a police investigation.
Khan later apologised for her "insensitive" comments and said she would cooperate fully with authorities.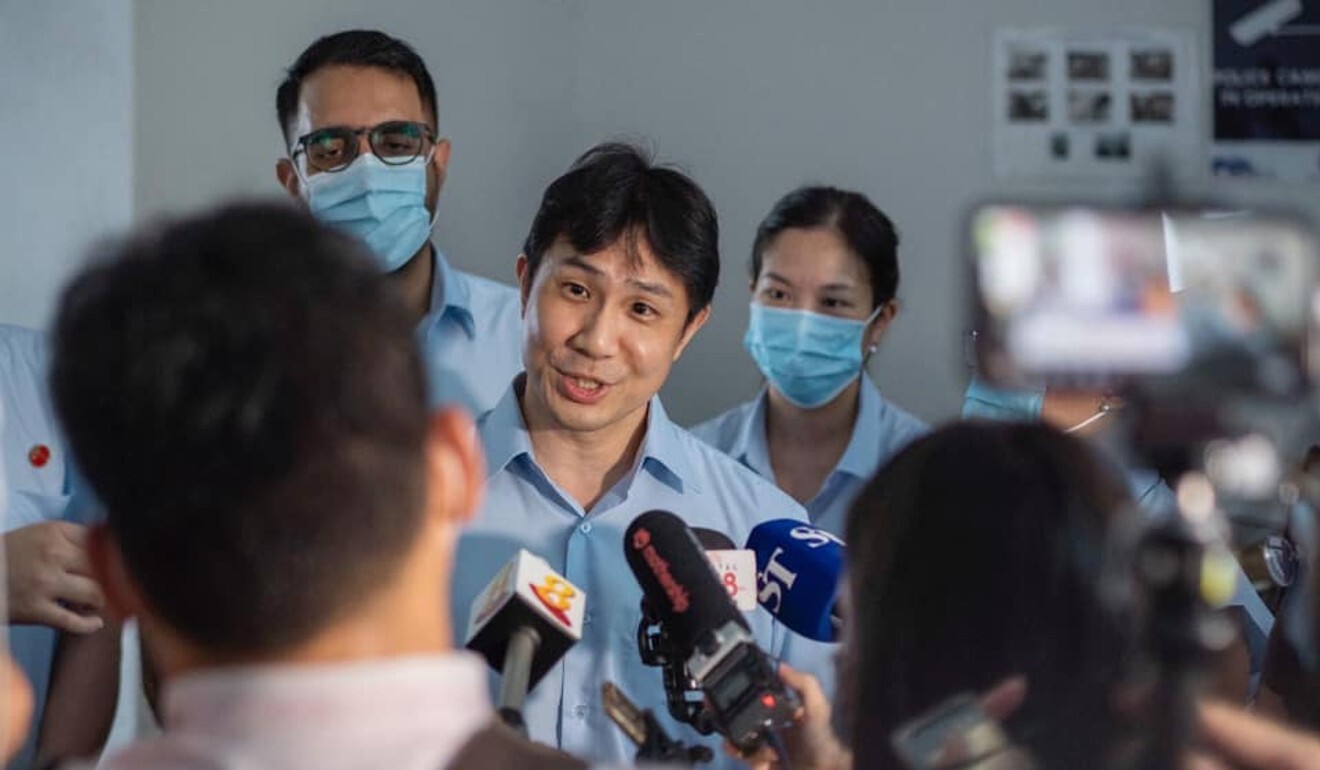 "The 'Jamus Lim effect' was palpable. Charisma mattered and the risk of choosing a rookie to debate seasoned politicians on television paid off," Tan said.
"Voters were sophisticated enough to understand where Raeesah Khan was coming from in her criticism of hidden privilege and structural inequality, and were not as susceptible after all to the old taboos of race talk."
SIM University associate lecturer Felix Tan suggested voters were dissatisfied with some things, and this could include the ruling party's reaction to Khan.
The PAP had issued a statement asking why the WP still considered Khan "worthy of consideration as an MP", after her "highly derogatory statements about Chinese and Christians".
Tan, an international relations lecturer, said: "There is a sense of social injustice, and voters have clearly made their vote count in this instance."
Commenting on the matter several days later, the prime minister struck a mellower tone when he that said while dialogue on such issues was welcome, it needed to be held with sensitivities in mind.
Khan's election will make her Singapore's youngest MP, reflecting a growing interest among young people in participatory politics, local analysts said.
SEAT SETBACK
Besides the 10 WP members, another two more opposition candidates will be able to enter parliament as part of a Non-Constituency Member of Parliament scheme that ensures there will be 12 alternative voices in the house after this election.
Prime Minister Lee Hsien Loong pointed to the scheme in urging voters not to back the opposition as a counterbalance to the ruling party even though they supported the PAP.
The WP fielded 21 candidates while the Progress Singapore Party (PSP), led by establishment rebel Tan Cheng Bock and supported by PM Lee's estranged brother Lee Hsien Yang, fielded 24.
The PSP team helmed by Tan fought a close contest in the five-seat West Coast constituency and scored 48.3 per cent of the vote. Tan, 80, described it as "a great achievement" to have brought the PAP vote share down.
"This is not a strong mandate for the PAP. I don't think the prime minister will be happy about this," he told reporters.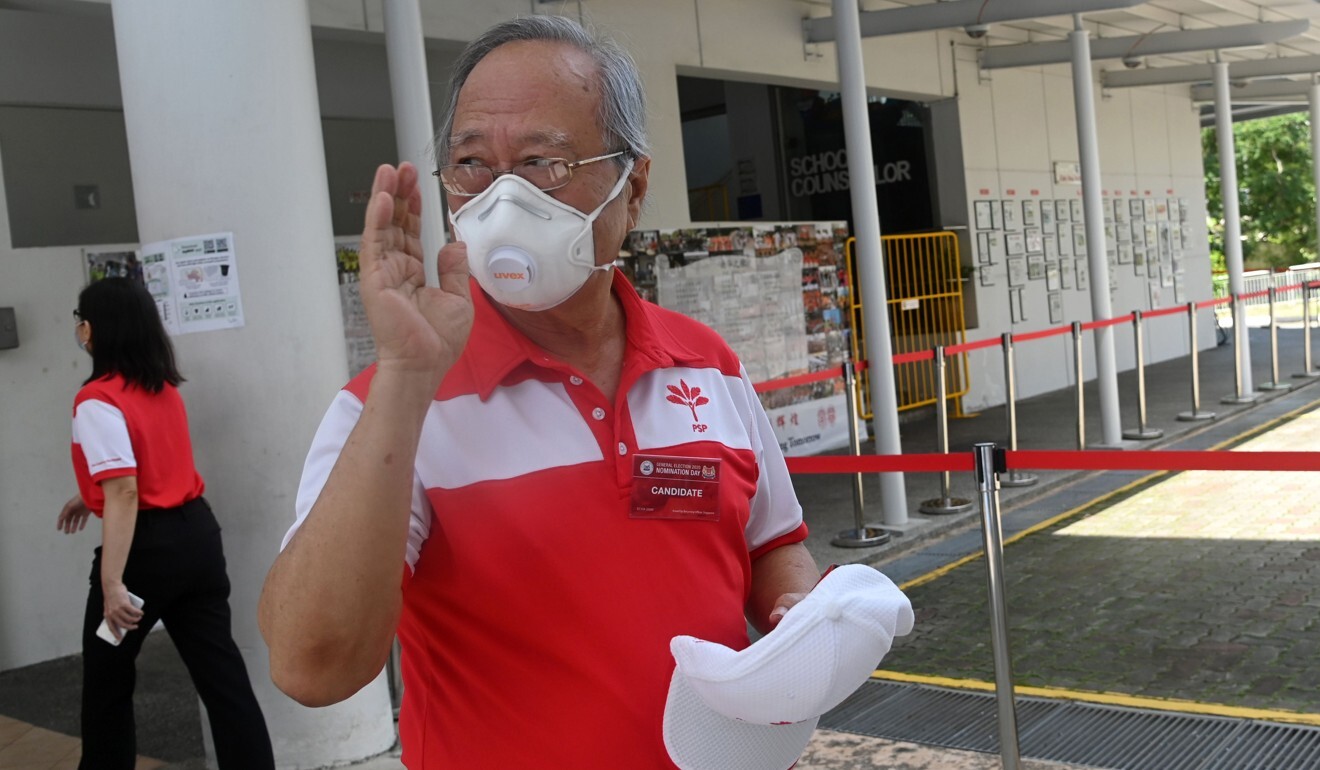 Garry Rodan, a veteran Singapore politics analyst and an honorary professor at the University of Queensland, said the outcome was a "very strong result for the opposition".
In the most recent parliament, the six Workers' Party MPs were the sole opposition lawmakers, with the PAP holding the remaining seats. It had appealed to voters to ensure a credible opposition remained, warning there was a "real risk" of PAP dominance.
Founded in 1957, three years after the PAP, the WP is the biggest among the 10 opposition groups that contested Friday's vote.
Its charismatic former party chief Low Thia Khiang, a skilled orator in Mandarin and the Teochew dialect, was credited with securing the party's historically Chinese voter base and turning the group into a potent force that became the first non-PAP party to win a group representation constituency (GRC) in 2011.
In 2015, the Workers' Party won the single-seat Hougang constituency with 57.7 per cent of the vote, and clung on to Aljunied GRC with 50.95 per cent of the vote – following a dramatic late-night recount.
Since then, Low, WP chairwoman Sylvia Lim and current party chief Singh have been embroiled in a messy, multi-year legal case, with party leaders found liable for the misuse of municipal funds. They are appealing against the verdict.
These factors raised questions about whether the WP could retain its toehold in parliament given its close finish in the 2015 poll that was held months after the death of independence leader Lee Kuan Yew, the PAP's co-founder. In that election, citizens turned out in large numbers to bat for the ruling party, leading to a national swing in their favour with 69.9 per cent of votes.
Among other concerns was the decision by Low to
step down
after a 29-year political career, saying it was to encourage political renewal and the possibility that supporters would swing back to the PAP as voters sought a safe haven in the midst of the coronavirus crisis and a looming recession.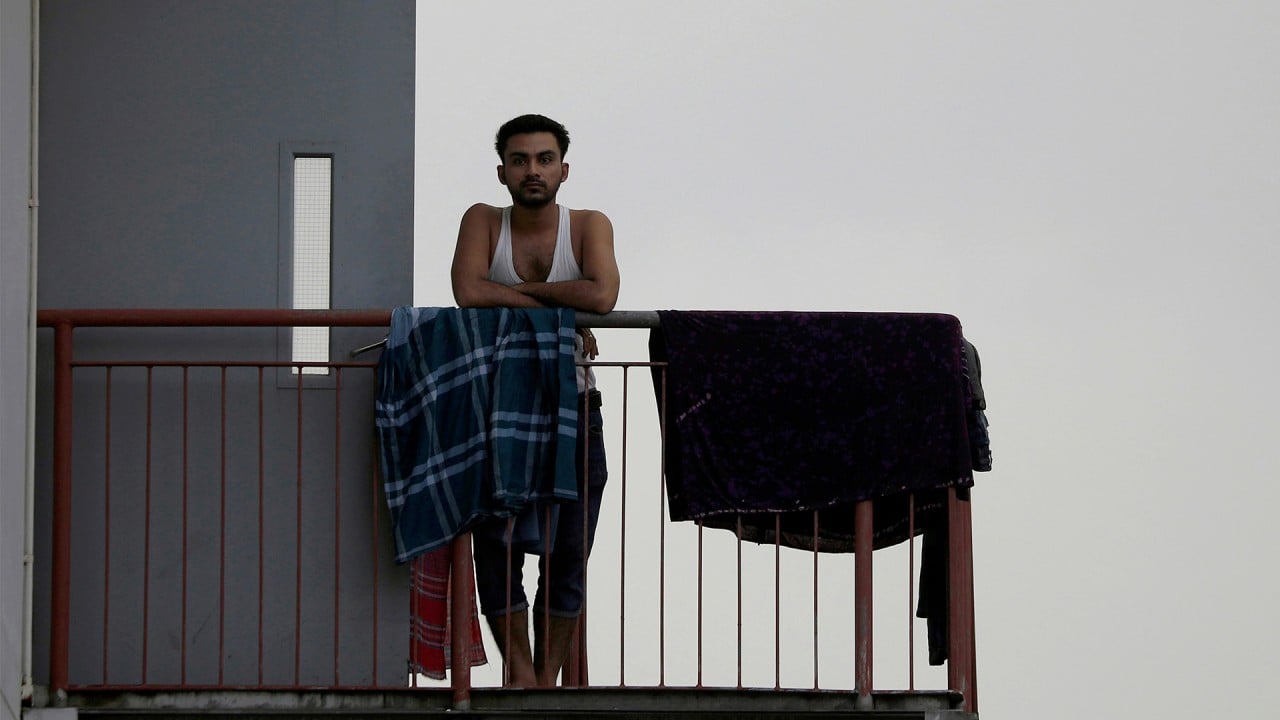 02:52
Migrant workers in Singapore fear job loss after coronavirus quarantine ends
Migrant workers in Singapore fear job loss after coronavirus quarantine ends
Singapore has become one of Asia's worst-hit countries in the pandemic with more than 45,000 cases, most of them low-wage migrant workers.
Its trade-reliant economy has also taken a battering and the economy is expected to contract as much as 7 per cent this year amid falling employment. In recent months, the government has earmarked S$93 billion (US$67 billion) of financial stimulus for households and businesses.
Terence Lee, an associate professor from the Murdoch University in Perth, said the result solidifies the WP's position as "Singapore's primary, historically most significant party".
Voters might have seen the legal case against the party as an abuse of power or "pure politicking", he said.
Chong Ja Ian, a political scientist at the National University of Singapore, said the result suggests voters "think that there are issues bigger than [the legal case], such as having a more representative parliament with some limited oversight of executive powers".
The case was initiated by lawyers appointed by the Workers' Party-controlled town council – at the directive of the government – following three years of back-and-forth between authorities and the municipal body over discrepancies in its accounts.