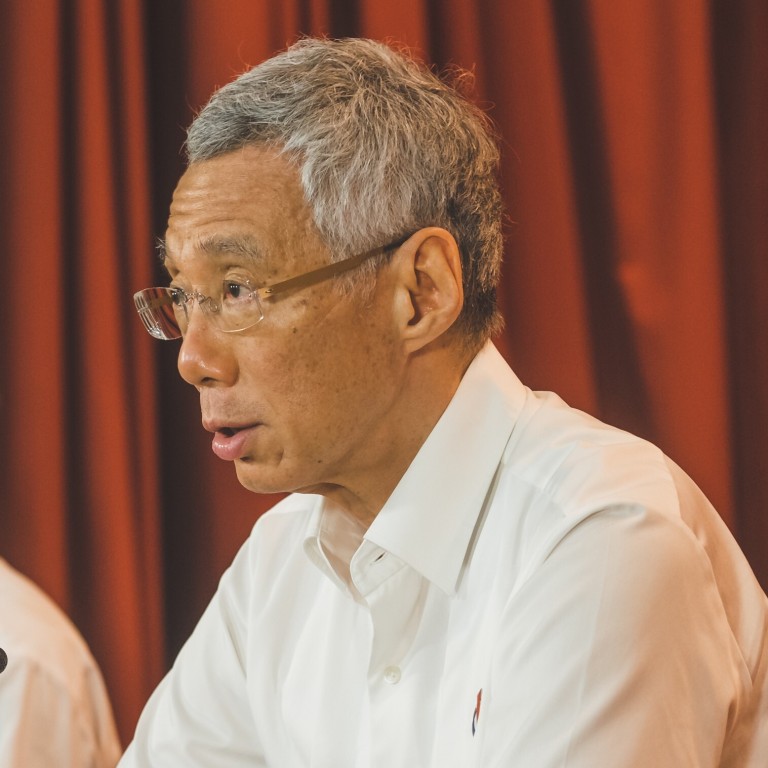 Analysis
Singapore election: hard truths for the PAP as voters deny ruling party an easy ride into power
The People's Action Party has formed a government but its 8 percentage point drop in vote share is unsettling amid plans for a leadership transition
The results point to the type of political contestation that Singaporeans seem to aspire to, and that hardball tactics of the past might need re-examining
In the early hours of Saturday, his government was presented with a different set of hard truths. Voters demanding a check on PAP power boosted the opposition's small presence in parliament and raised questions about the government's carefully orchestrated leadership succession plans.
As expected, the PAP was returned to power with a comfortable
supermajority
in the legislature, extending its run as the world's longest continuously ruling elected government. This was its 15th straight election victory since the city state became self-governing in 1959.
But the eight percentage point drop in its vote share to 61.24 per cent was the third-worst showing since the country gained independence in 1965. Furthermore, the party spectacularly lost a second group representation constituency (GRC) – the multi-seat ward of
Sengkang
– where a young untested Workers' Party team ousted three office-holders, one of them being the chief of the country's labour movement.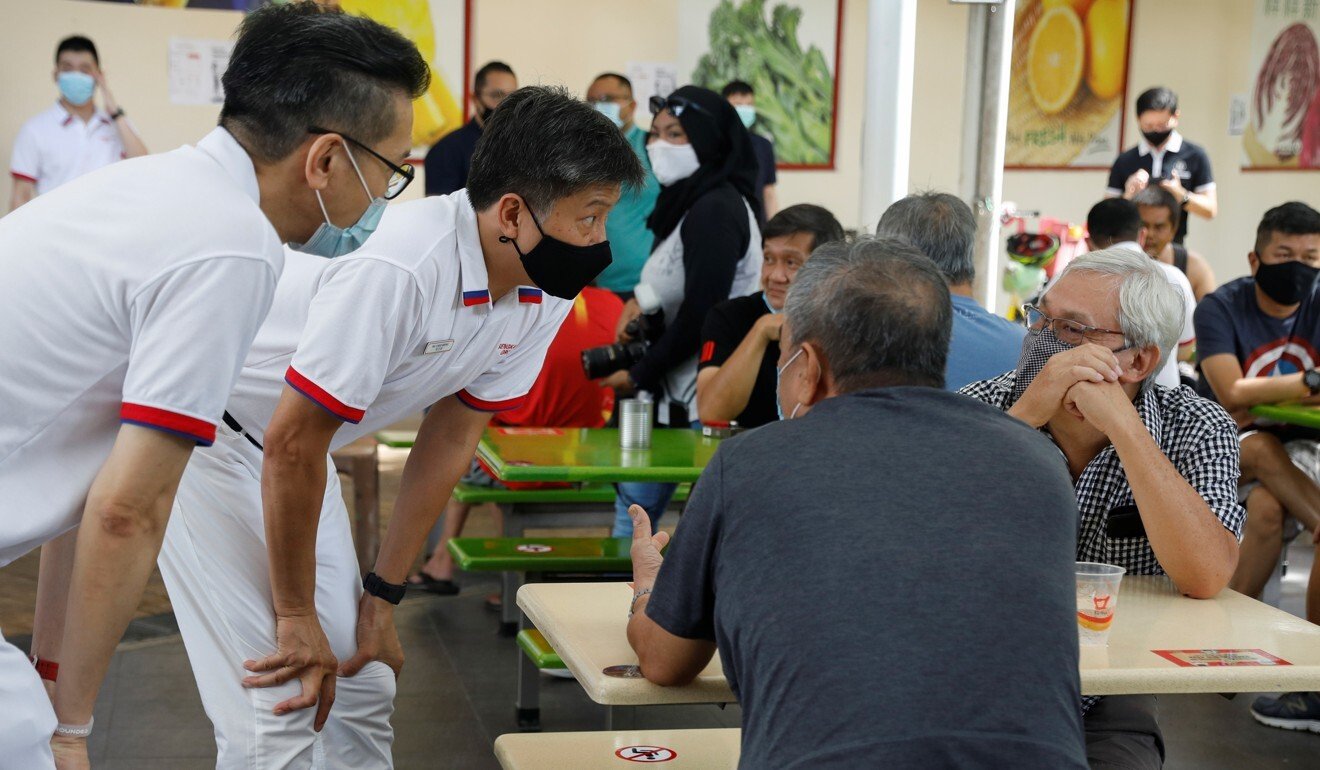 The PAP had been widely expected to do better in the midst of a pandemic that has seen the administration dole out a S$93 billion (US$66.88 billion) budget package. The prime minister had called for a
"strong mandate"
to save jobs and businesses.
In a 4am press conference after the results were announced, Lee put on a brave front, acknowledging that while the PAP had secured a "clear" mandate, "the percentage of the popular vote is not as high as I had hoped for, and we lost one GRC".
"Nonetheless, this result reflects broad-based support for the PAP. Singaporeans understand what is at stake, and why we must come together to uphold our national interests," he said.
It was the
Workers' Party
that had the most reason to celebrate last night. The only opposition party with a presence in the unicameral legislature, WP retained its six seats and added four more with its Sengkang win. Its average vote share in the 21 seats it contested was 50.5 per cent.
Party leader Pritam Singh maintained the dignified and unflappable demeanour that had won him many admirers during the campaign.
"I'm not feeling euphoric at all," he said. "In fact, I think there's a lot of work to do and I think we've got to work hard."
Another unsettling outcome for the PAP was the disappointing showing by Lee's designated successor, Deputy Prime Minister and Finance Minister Heng Swee Keat. Heng and his four PAP teammates managed to garner only 53.41 per cent of the popular vote in East Coast GRC against another young WP team.
This election had also been billed as a rite of passage for Heng and his 15 fellow fourth-generation or 4G leaders. Heng was named the
designated successor
of Lee in 2019. Lee, who became prime minister in 2004, had previously said he hoped to step down from the premiership by the time he is 70 in February 2022.
Lee and his predecessors Goh Chok Tong and
Lee Kuan Yew
– the current prime minister's late father – had always polled well above the PAP's national average vote share, often with a 70 per cent majority. In Singapore's Westminster system, ministers are also members of parliament who derive their legitimacy from local support in their own constituencies.
Heng was moved at the last minute from his seat in Tampines GRC to strengthen the PAP team in the more vulnerable East Coast GRC, which saw a close contest during the 2015 poll.
He fumbled his first public statements as the East Coast team leader candidate on nomination day, giving rise to multiple internet memes mocking him.
None of the previous prime ministers ever moved from their original seats. Why Heng felt compelled to do so remains hard to fathom, though some commentators have argued he may have succeeded in saving the GRC for the PAP.
Nydia Ngiow, a Singapore-based director with the BowerGroupAsia consultancy, added that the poor showing in East Coast could not be attributed solely to Heng, a competent finance minister and an affable personality well-liked by colleagues.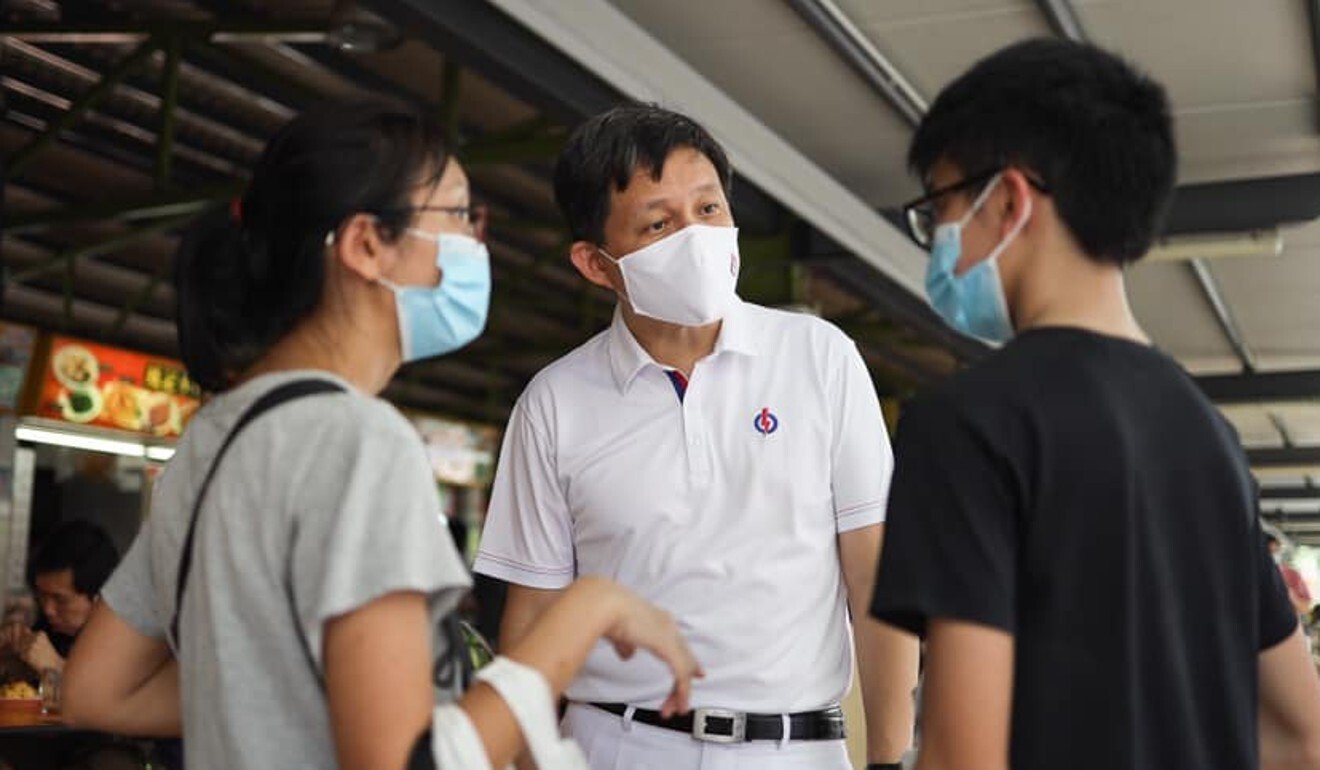 Trade and industry minister Chan Chun Sing, who had been named as Heng's number two in a future 4G leadership, scored only slightly higher than the PAP's national average, with a 63.13 per cent vote share.
Their lacklustre results now place a question mark over the 4G's ability to hold their own. Both Heng and Chan scored lower than Lee's former deputies who had made way for them, Teo Chee Hean (64.15 per cent) and Tharman Shanmugaratnam (74.62 per cent). Lee himself scored 71.91 per cent.
Commentator and former newspaper editor PN Balji said in an article before the results were out that "although the election campaign was not touted officially as one with [Deputy Prime Minister] Heng Swee Keat and his team in charge, there was no doubt in many Singaporeans' minds that this was a kind of referendum on them".
Human rights lawyer and opposition supporter Remy Choo Zheng Xi, in a post-election analysis, gave a blunt assessment: "It is difficult to see how Heng Swee Keat can take over as PM."
Ngiow said: "It will definitely raise questions on PAP's leadership transition and it will be interesting to see how this impacts the party's internal conference later this year."
The PAP, which is known to do its own daily sensing of sentiments on the ground, seemed to have realised a few days before polling day that the 4G's coming-out party was not going according to plan.
In a lunchtime rally speech on Monday, Lee gave a strong hint that the leadership transition
might be delayed
. He promised to stay around to see the country through the
Covid-19 crisis
. Furthermore, he did not mention any 4G leader by name, instead reminding voters of his reliance on his two former deputies, who had been moved to "senior minister" positions in 2019.
"You have my word – together with my older colleagues like Teo Chee Hean and Tharman Shanmugaratnam, as well as the 4G ministers, I will see this through … I am determined to hand over Singapore intact and in good working order to the next team," he said.
At this critical moment, he said, the country needed "a capable government, with the full support of a united people, more than ever".
The popular Tharman was recently tasked to head a new council to create 100,000 jobs for displaced Singaporeans. Towards the tail end of the campaign, he found himself thrust into even greater prominence as the PAP sought to bolster confidence. He took centre stage in the mainstream media while Heng all but disappeared from the limelight in the last couple of days of the hustings. In his last party political broadcast on the eve of polling, Tharman was the only minister Lee mentioned by name.
With Friday's outcome, it is clear the third-generation leadership will be sticking around for longer than expected. Analysts also say that the results reopen the question of which 4G minister should eventually take over.
On election night, commentator Balji said the ruling party's much-vaunted leadership renewal process, previously deemed a closed non-event, was now in the spotlight. "So I think this whole succession issue, as a Singaporean, is a troubling factor. Did they rush into the succession too fast? Did they choose the right people?"
More than the immediate question of succession was the ruling party's ability to continue to induct talent given the higher stakes involved.
"Is it going to be even tougher? It is not so simple that you can get people to join the government or become ministers, or become MPs," Balji said. "Not that many people want to join politics for various reasons. So this is the single most important issue that has emerged from the election."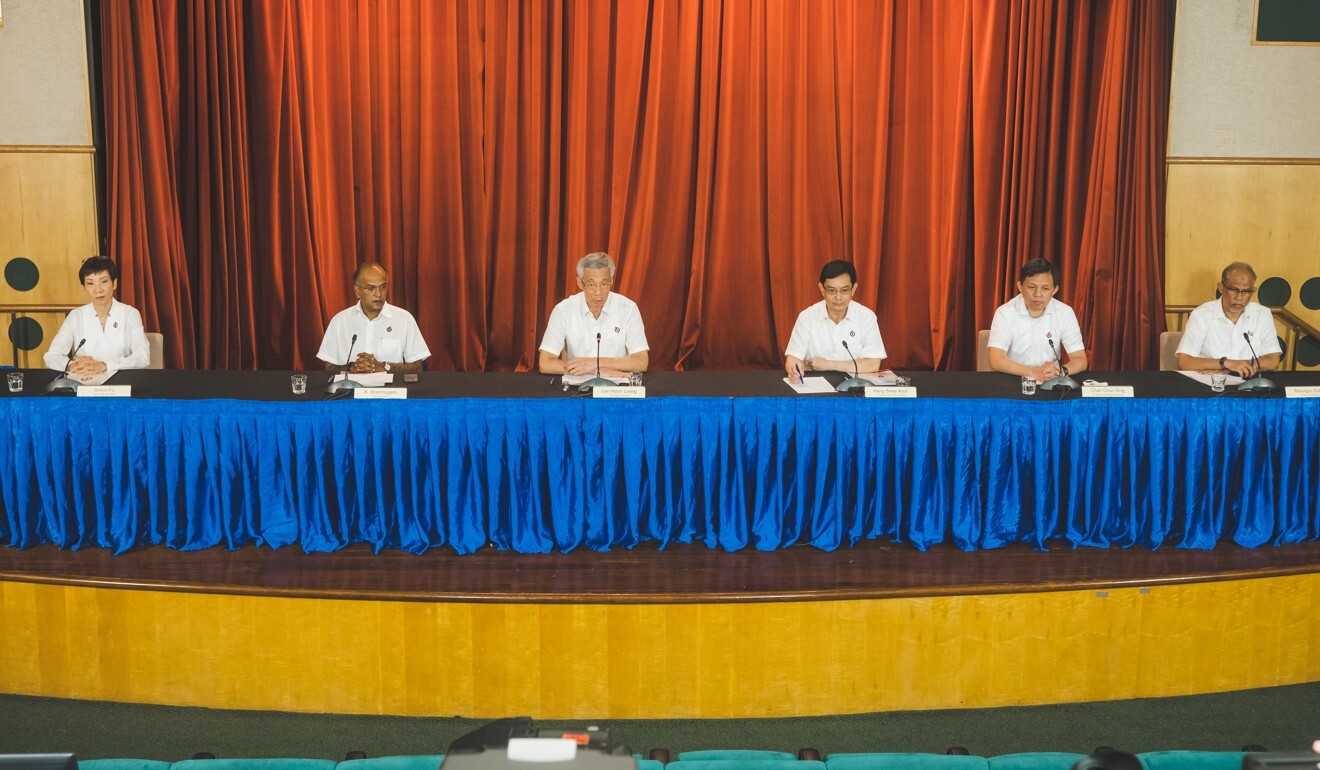 ANALYSING THE OUTCOME
While analysts are still trying to study the full reasons for the PAP's slide and its consequences on the leadership question, what is clear is that the PAP's call for a resounding vote of confidence in its handling of Covid-19 did not go as hoped.
Lee had asked for a strong mandate to roll out policies for the future, as he pledged to create new jobs and chart new ways for the country to make a living in uncertain times.
The government's efforts include changing the law to allow tenants not to pay rents for a period, putting cash into people's pockets, subsidies to save jobs and an array of support schemes for businesses. The scale of the government's response was so impressive that many observers expected handsome dividends at the polls, with even talk of a clean sweep of seats for the first time in four decades.
During the campaign, however, the PAP was not able to answer convincingly why its programmes could only work with a weak opposition – or a "blank cheque" as one of the WP's star Sengkang candidates Jamus Lim put it.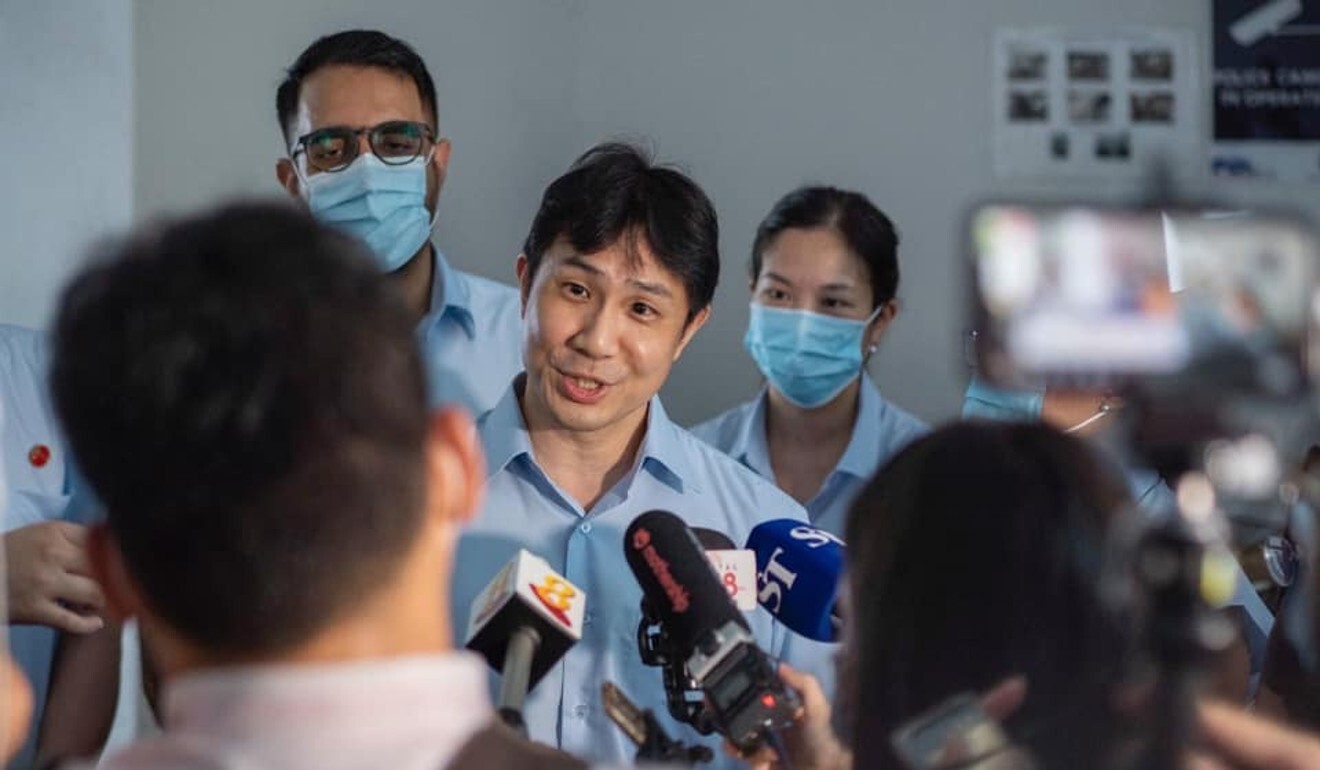 Indeed, a poll of voters by the Blackbox Research polling firm showed that 47 per cent of 742 respondents agreed with the notion that "Singaporeans should not be giving the PAP a blank cheque".
The remaining 53 per cent agreed that the PAP needed a strong mandate to steer the country out of the
coronavirus crisis
.
The polling data showed support for alternative voices carried across the island state, not just in regions where the Workers' Party fielded candidates.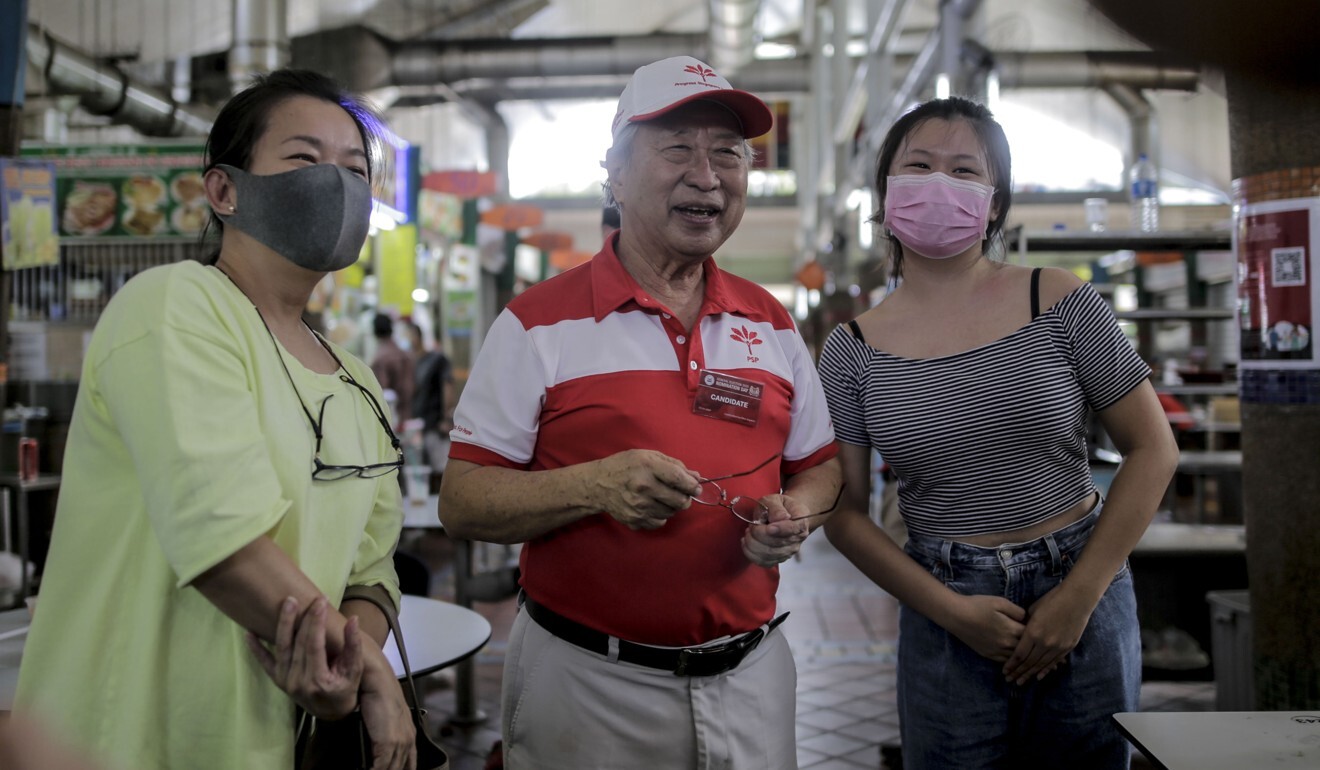 Tan Cheng Bock, a former PAP stalwart turned leader of rising opposition party Progress Singapore Party (
PSP
), said of his ex-comrades: "Their idea of a Singapore together is domination, with no opposition MPs elected into parliament. Does this kind of parliament really represent Singapore together?
"A truly united Singapore means having a parliament that reflects all views, and not just the PAP view or the groupthink of a single political party," he said.
Workers' Party chairman Sylvia Lim also focused on this theme in the party's final official broadcast wrapping up its campaign.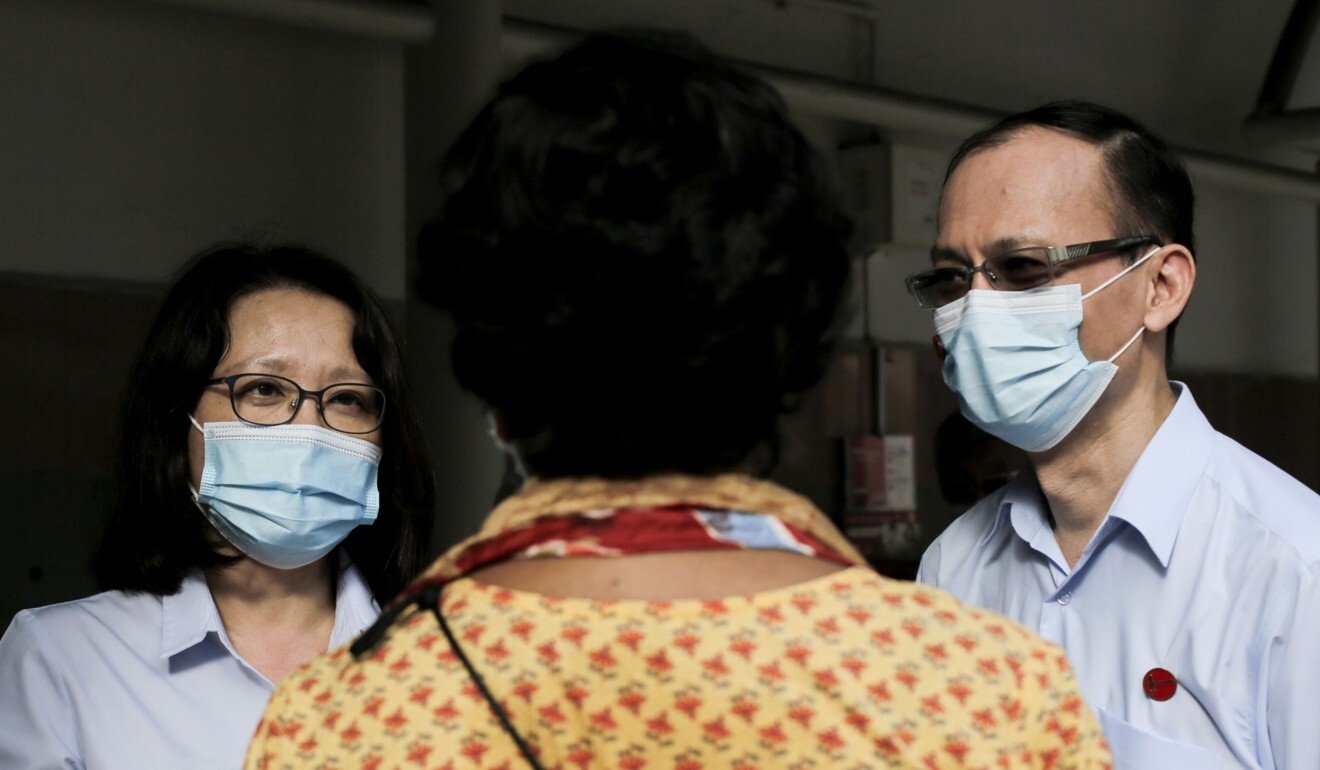 "Imagine a Singapore where the huge power imbalance that now exists with the government dominating and controlling the people is changed – and power shifts back towards our citizens," she said.
"Where diverse voices are listened to and really heard, and government policies are not pre-decided and bulldozed through."
She referred to a yearning among Singaporeans for a different kind of society, sensing the zeitgeist.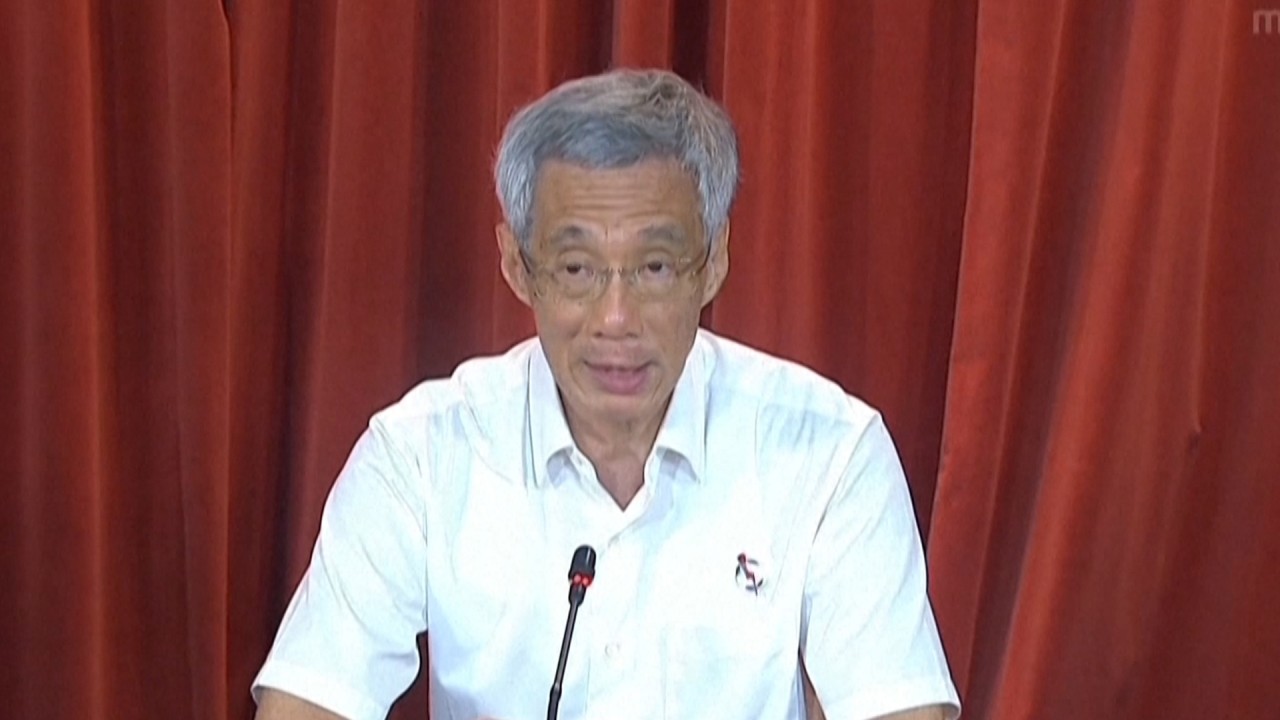 01:03
Singapore election: Prime Minister says he has 'clear mandate' despite slipping support
Singapore election: Prime Minister says he has 'clear mandate' despite slipping support
The PAP's
Lee Hsien Loong
seemed to give a nod to this appetite in his post-election
press conference
: "The results also show a clear desire for a diversity of voices in parliament. Singaporeans want the PAP to form the government. But they, and especially the younger voters, also want to see more opposition presence in parliament."
Lee also announced that the government intended to make Pritam Singh the "official leader of the opposition" – a first for Singapore's parliament – and would accord him resources and staff support.
Harrison Cheng, an associate director with the Control Risks consultancy, said the move was likely Lee's "public acknowledgement" of the demand among voters for diversity in the house.
Lee "may have wanted to pre-empt perceptions that the PAP would continue with 'business as usual' after the election despite a humbling result for the ruling party", Cheng said.
Doing otherwise might fuel public scepticism about whether the PAP would be responsive to the signal the poll result had sent about the need for opposition views, the analyst said.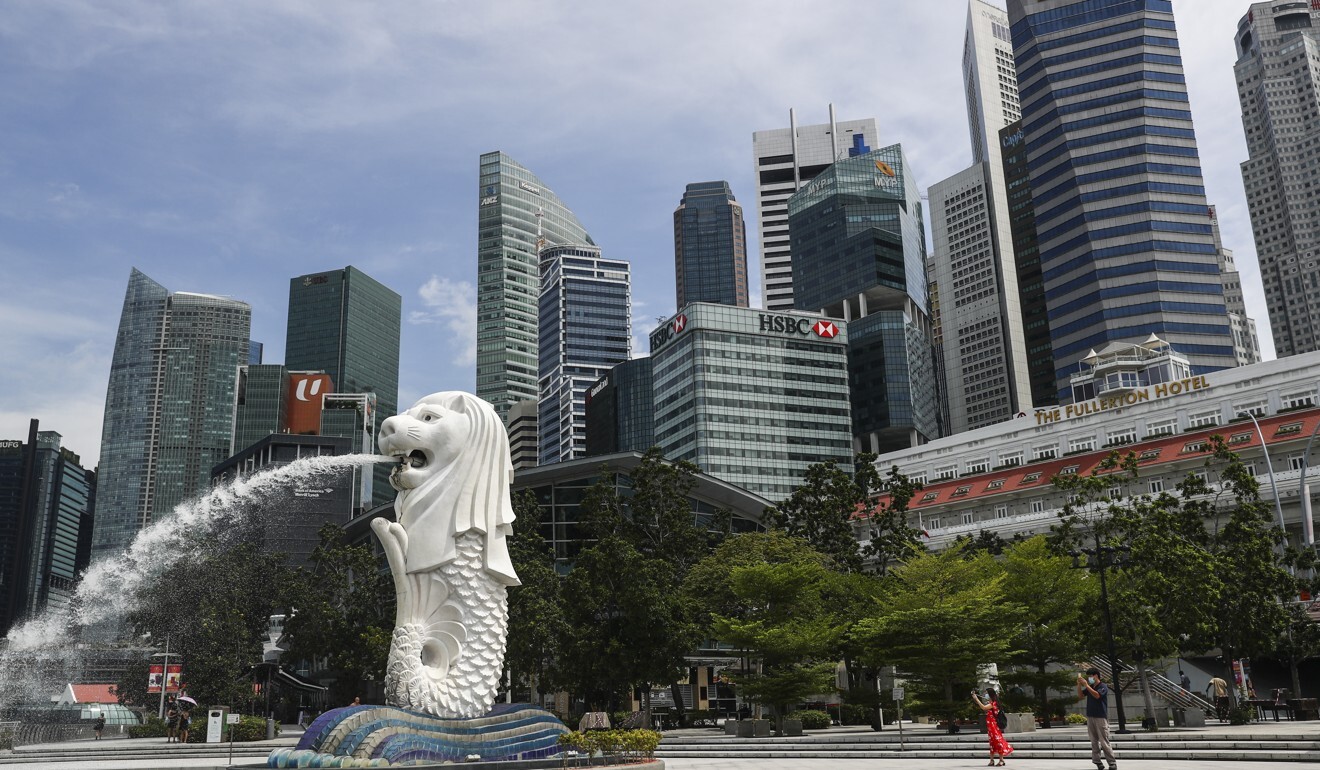 If 2015 was a banner election for the PAP with its 69.9 per cent showing, 2020 was a sharp correction closer to the 2011 performance of 60.1 per cent.
Felix Tan, associate lecturer at SIM Global Education said: "Voters did not succumb to the PAP's tactics of intimidation and fearmongering. The result also reflects the changing political landscape in Singapore – that the support for the PAP is waning and unless some serious leadership rejuvenation is in place, it might see its winning margin reduced even further in the next one to two elections."
He warned that it would not be surprising if the PAP would contemplate altering the rules of the system to further disadvantage the opposition. "For instance, they might want to tweak the GRC system or even institute some constitutional changes. After all, they are capable of doing that, given their free rein in parliament."
But the results of 2020 should also provide an answer to the kind of political contestation Singaporeans – especially the young – seem to aspire to. The hardball tactics of the past might need re-examining in light of the hard truths voters have delivered. ■
Additional reporting by Dewey Sim, Kok Xinghui and Kimberly Lim