Space
Get more with myNEWS
A personalised news feed of stories that matter to you
Learn more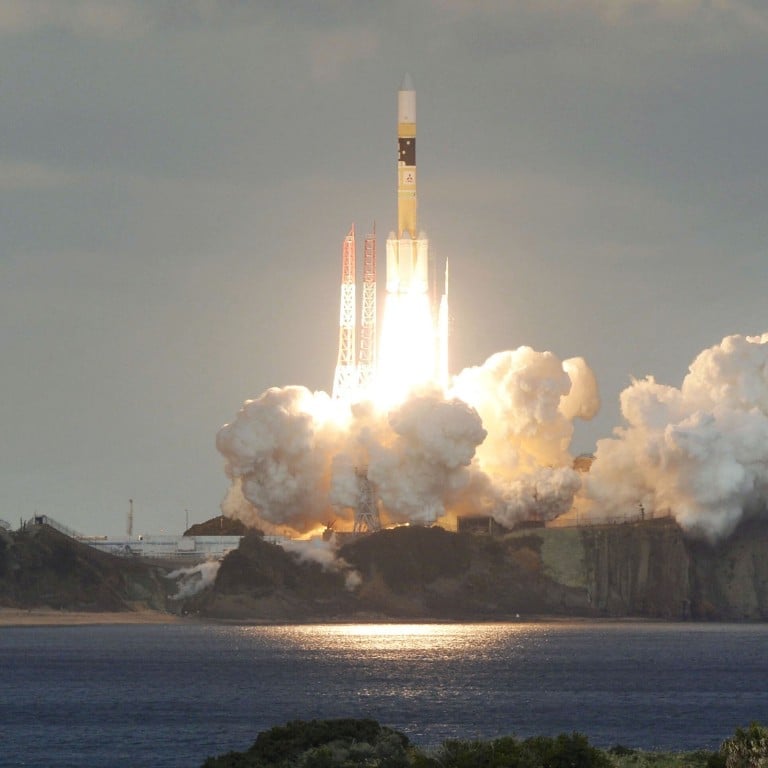 Chinese, Russian killer satellites 'seen approaching' Japanese craft
Concerns rising in Tokyo that Beijing and Moscow are practising ways to destroy systems critical to Japan's intelligence-gathering
'If Tokyo and Washington are going to work together more closely, that would explain it': expert
Chinese and Russian "killer satellites" have been detected approaching Japanese satellites, according to government sources in Tokyo, raising concerns that
Beijing
and
Moscow
are practising ways to disable or destroy systems that are critical to
Japan's
intelligence-gathering and defence capabilities.
Quoting a high-ranking government official in Tokyo, the Yomiuri newspaper reported that Washington was alarmed when the Russian Cosmos 2542 satellite repeatedly approached a US reconnaissance satellite earlier this year.
It is believed the Russian spacecraft was close enough to obtain photographic details of the US satellite, while it has been suggested that the operation was a dry-run for an attack that would have used small projectiles to destroy the craft.
China is also understood to have made significant advances in
space
weaponry, including "killer satellites", ground- or air-launched anti-satellite missiles or lasers. Destroying or damaging the
United States
' access to real-time information on the activities of an enemy would effectively mean it was fighting blind.
"China and Russia have also been similarly manoeuvring their satellites close to Japanese satellites," the Japanese official told the Yomiuri.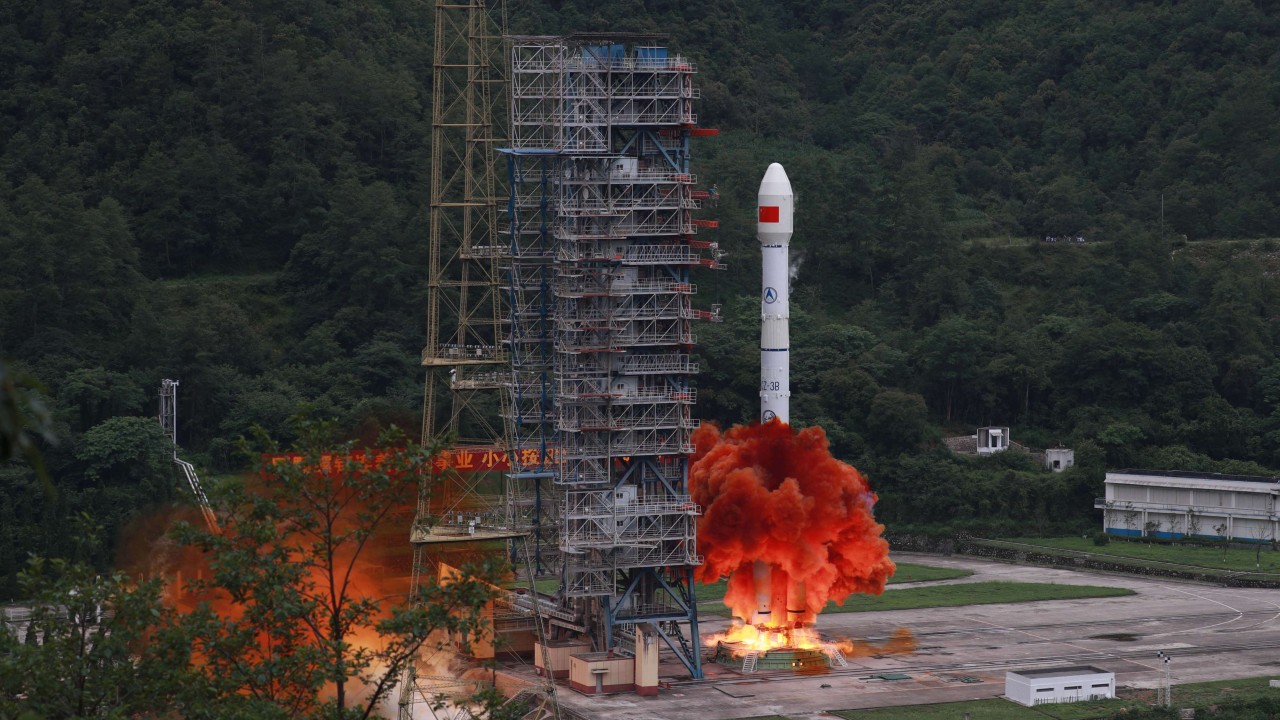 01:23
China launches last piece of BeiDou Navigation Satellite system into orbit
China launches last piece of BeiDou Navigation Satellite system into orbit
That information would have had to come from the US as Tokyo does not currently have the capability to monitor the activities of Beijing or Moscow in outer space.
Lance Gatling, a Tokyo-based aerospace analyst, said it was "inevitable" that other powers would seek ways to exploit any potential opportunity to gain a military or economic advantage.
"Every advanced space nation with any kind of satellite is going to be concerned about what would happen if their equipment was disabled," he said.
"If a satellite operated by a 'bad player' could manoeuvre close to a US or Japanese satellite, there is nothing to stop them taking pictures, assessing antenna types and frequencies, looking at the solar panels to determine how much power it generates and so on," he said.
"The ultimate interference would be to gain control of the satellite, such as by clamping onto it, so that it could not perform its mission, or to destroy it," he said. "Alternatively, it could get close enough to fire small projectiles into its electronics and let it die."
These concerns are some of the reasons why Japan in May established the Space Operations Squadron, which is presently small and under the wing of the Air Self-Defence Force, but is expected to grow in scale and importance in the coming years.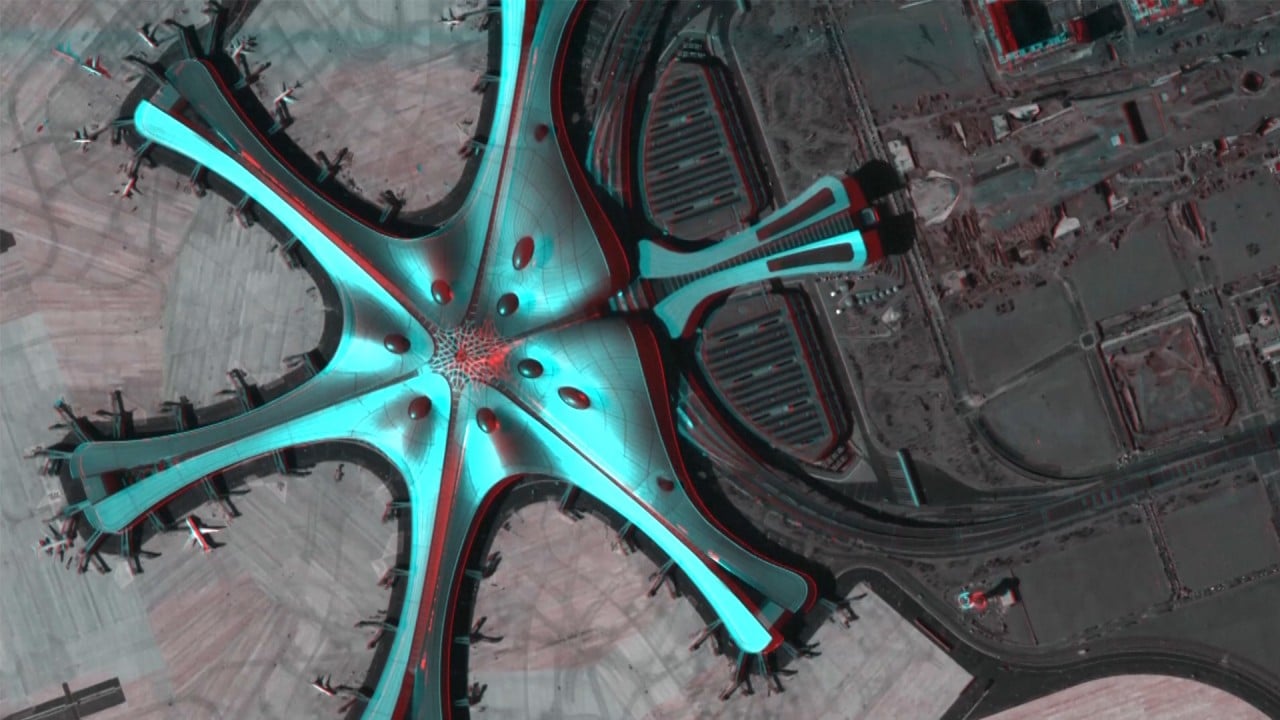 01:32
China's first Earth observation satellite helps build 3D maps
China's first Earth observation satellite helps build 3D maps
The squadron will operate Japan's Space Situational Awareness capabilities, initially in the shape of an advanced radar system designed to monitor "killer satellites". The facility is under construction in Yamaguchi Prefecture, in the far southwest of Japan, and is scheduled to be operational in 2023. The unit will also launch and operate a monitoring satellite in around 2026.
The unit is coordinating with the US Space Force, which is keen to develop a multinational space defence capability to counter China and Russia. Japan is considered a key member of that alliance as the US military does not have a land-based surveillance installation in the region.
Garren Mulloy, a professor of international relations at Daito Bunka University and an authority on regional defence issues, points out that satellites of different nations do occasionally come close to each other, but, "It is much more worrying to see patterns of behaviour, of satellites being repeatedly approached, by Chinese or Russian craft."
"I would think that China and Russia would be far more likely to target US satellites, but if Tokyo and Washington are going to work together more closely, that would explain it," he said. "For Japan and the US, if they can find ways to communicate and cooperate better in space, then that would be a win-win situation for them both."