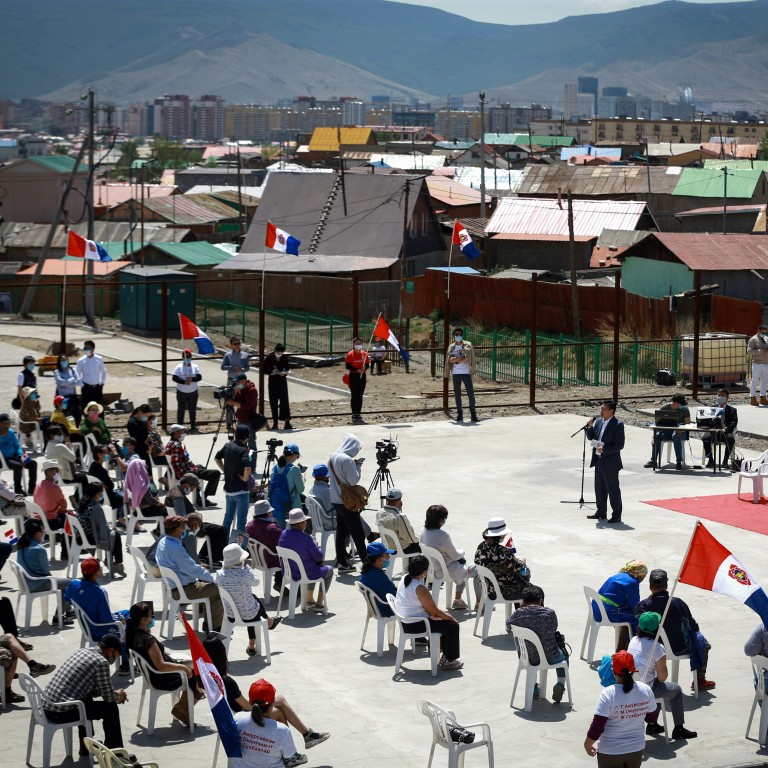 US-China tensions: why Mongolia is in the middle of a new cold war
Spare a thought for 'little' Mongolia, population 3.3 million. It's being pulled in all directions by three superpowers competing for influence over Eurasia
While America nurtures its democratic influence, China frets over America's influence, and Russia tries to dilute China's influence
H
aving been sandwiched
between superpowers in not just one cold war, but two, it wouldn't be surprising if
Mongolia
were unwilling to repeat the experience a third time.
It might not seem an obvious candidate as a geopolitical power broker but the huge landlocked country, with a population of just 3.3 million, is in the middle of a three-way tug of war between the
United States
,
China
and
Russia
for influence over Eurasia. Its predicament was highlighted by the (not entirely welcome) overtures from Russian Deputy Foreign Minister Igor Morgulov last month, when Moscow vowed to support Ulan Bator should it apply to become a full member of the Shanghai Cooperation Organisation (SCO), though he was also quick to add that Russia has no intention to "influence the choice of our Mongolian friends".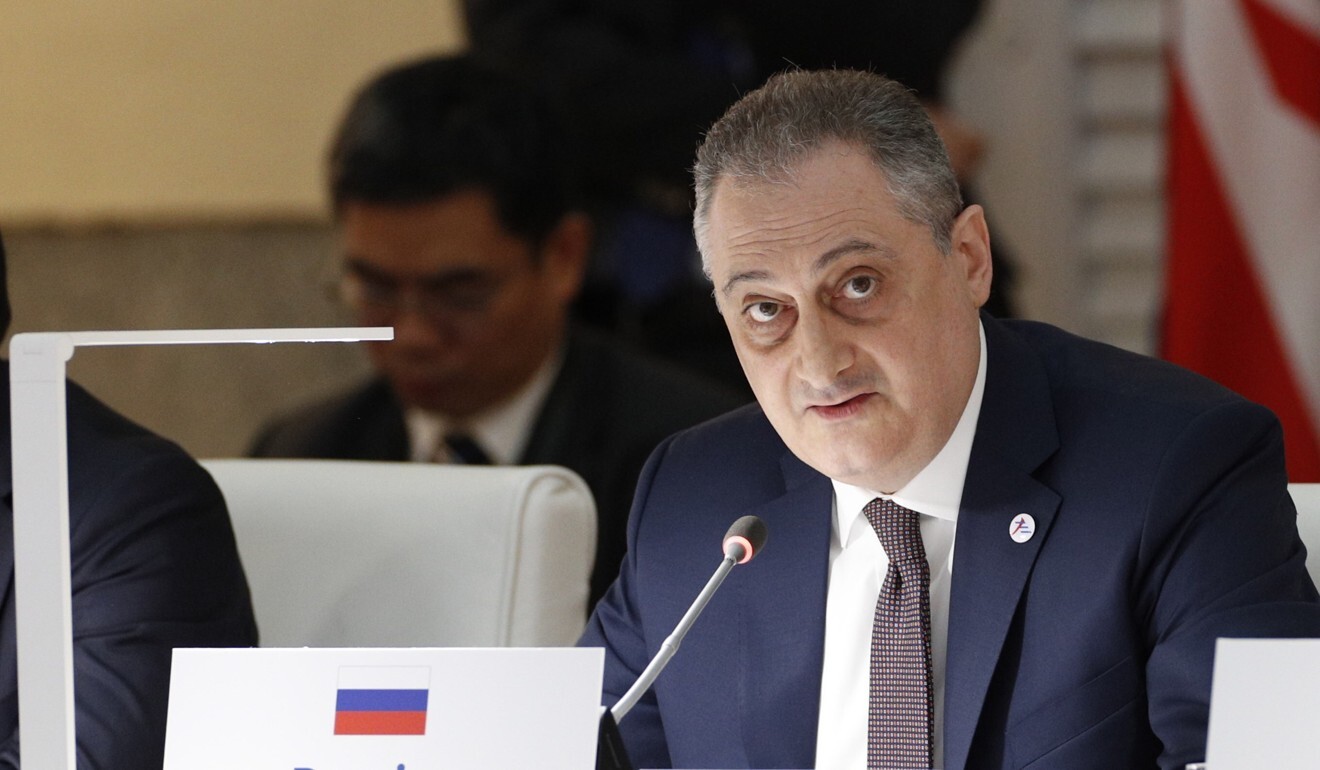 While Mongolia has in the past expressed an interest in joining the Eurasian political, economic and security alliance – it gained "observer" status in 2004 – analysts say its desire to stay neutral in rising tensions between the
US and China
means it is likely to put any remaining SCO ambitions on ice.
Analysts say it fears being associated too closely with a grouping that has often been criticised as being anti-West and overly focused on security matters.
"Some Mongolians don't want to be caught up in the old Cold War-style geopolitics," said Mendee Jargalsaikhan, a postgraduate research fellow at the Asia-Pacific Foundation of Canada. "Mongolia remembers its experience of being caught in the double cold war: between China versus the Soviet Union and the US versus the Soviet Union."
During the Cold War, Mongolia was a satellite state of the Soviet Union, meaning it had little direct contact with the US, with whom it did not establish diplomatic ties until 1987. Similarly, in the 1960s, an ideological dispute that developed between China and the Soviet Union over the unity and leadership of the communist movement soured Mongolia's relations with China. In both instances, Mongolia – which is physically sandwiched between China and Russia – felt it had little or no control over its relations with foreign countries.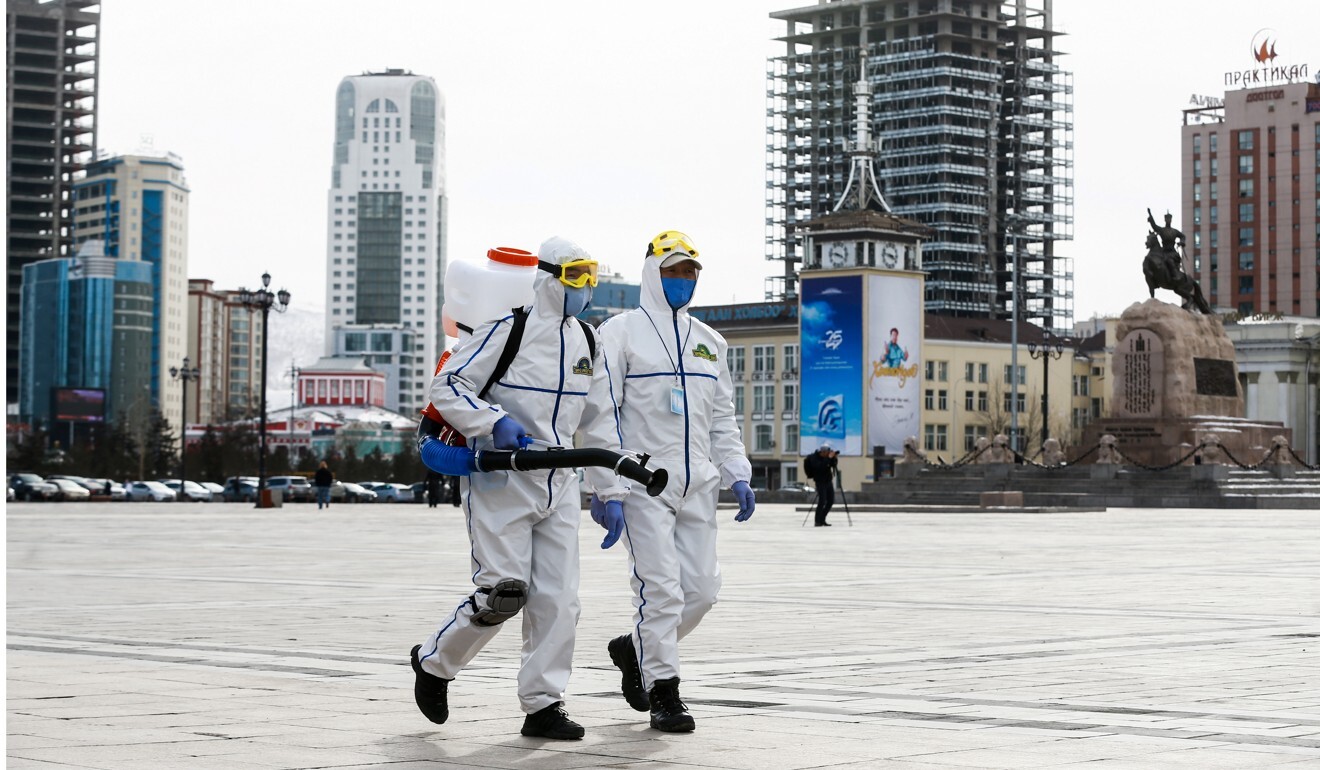 That experience continues to shape its diplomatic relationships today and, having fought hard to build its own relationships, analysts say it is now thinking twice about joining a grouping that might jeopardise its relationship with the West.
Announced in 2001 and created the following year, the SCO initially comprised China, Russia, Kazakhstan, Kyrgyzstan, Tajikistan and Uzbekistan, with India and Pakistan coming on board in 2017. It has four observer countries – Afghanistan, Belarus, Iran and Mongolia – and six dialogue partners: Armenia, Azerbaijan, Cambodia, Nepal, Sri Lanka and Turkey.
Apart from conducting regular military exercises responding to simulated terrorist attacks and other security threats, member states also work together to tackle drug trafficking and cyberwarfare.
Jargalsaikhan said that given the SCO's anti-West reputation, Ulan Bator was unlikely to act on Russia's invitation any time soon.
WHAT'S RUSSIA'S AGENDA?
Dmitry Stefanovich, a research fellow with the Centre for International Security at the Russian Academy of Sciences' Institute of World Economy and International Relations, said Moscow's reaching out to Mongolia stemmed from its chairmanship of the SCO this year, "so some ambitious initiatives are important".
Russia was keen to welcome Mongolia into the SCO because Ulan Bator's military received Russian arms and took part in joint military exercises, Stefanovich said, giving the example of the Selenga drills which have been held annually since 2008 and were most recently held in August last year.
Stefanovich added that in Mongolia, Moscow's influence served as a counterweight to those of the US and China.
However, Raffaello Pantucci, a senior associate fellow at London's Royal United Services Institute, said there was another consideration for Russia, which was pushing for wider expansion of the SCO, including relookingIran's membership bid.
"This reflects a general approach by Moscow to grow the organisation. This is a way to dilute Chinese influence and power in the organisation," Pantucci said.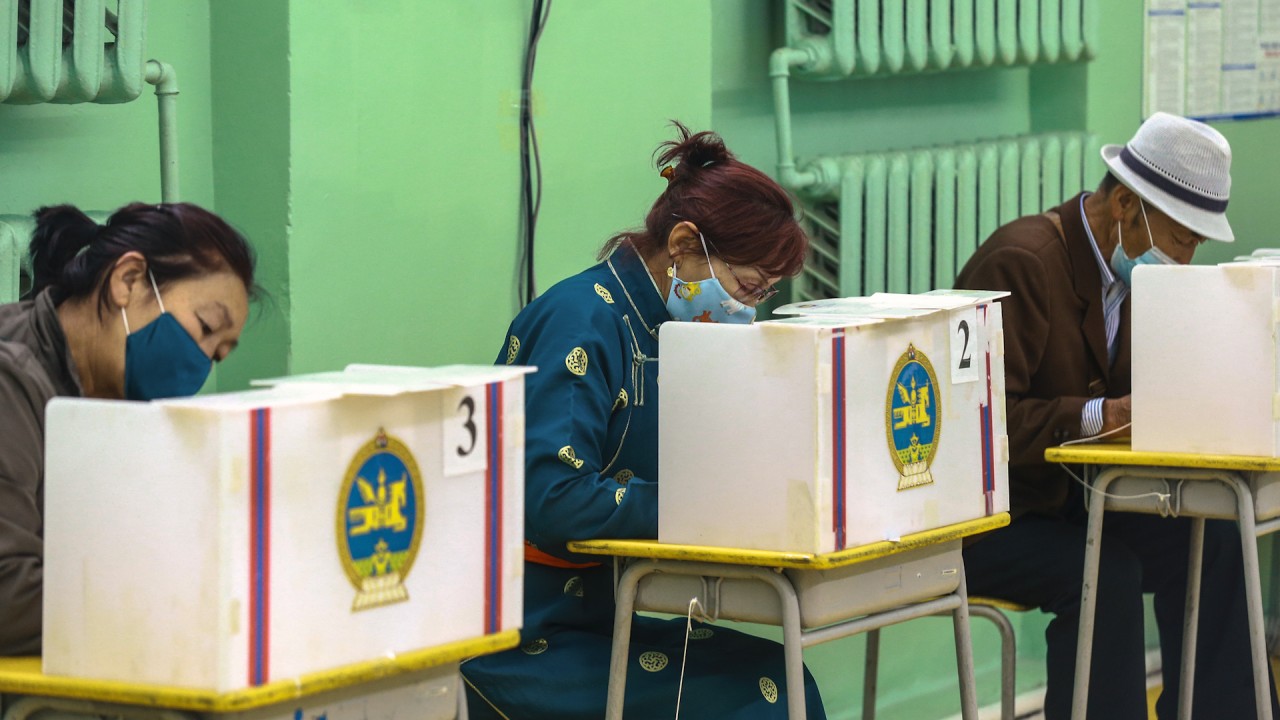 02:10
'Genghis Khan spirit' keeps Covid-19 in check as Mongolians head to polls to elect new parliament
'Genghis Khan spirit' keeps Covid-19 in check as Mongolians head to polls to elect new parliament
'THIRD NEIGHBOUR STRATEGY'
After 16 years as an observer country, it might seem surprising that Mongolia would not jump at Russia's offer. But Wang Jianjun, a researcher at China's Charhar Institute, said its reticence to fully embrace the SCO was due to its "third neighbour country" policy, which emphasises its cooperation with developed and democratic Western countries.
At the heart of the strategy is Ulan Bator's wish to build relationships with countries and economies other than Russia and China, the two superpowers that have historically influenced it. Among the countries Mongolia regards as "third neighbours" are the US,
Japan
, the European Union, India and South Korea.
"During the tenure of [former president] Tsakhiagiin Elbegdorj, this strategy was strengthened, and this has had a substantial impact on Mongolia becoming a full SCO member," Wang said.
Alicia Campi, a lecturer at the Johns Hopkins University School of Advanced International Studies, said the consensus in Mongolia was to continue its observer status since many issues discussed in the SCO were "not high priority" for Mongolia or were covered by other international forums.
"Of course, Mongolia is against
terrorism
and extremism regionally and worldwide, but it recognises that Chinese and Russian cooperation in the SCO has many different objectives beyond those, and it knows that such cooperation has raised concerns among Mongolia's partners in North America, Europe and Asia," said Campi, who is also president of The Mongolia Society NGO.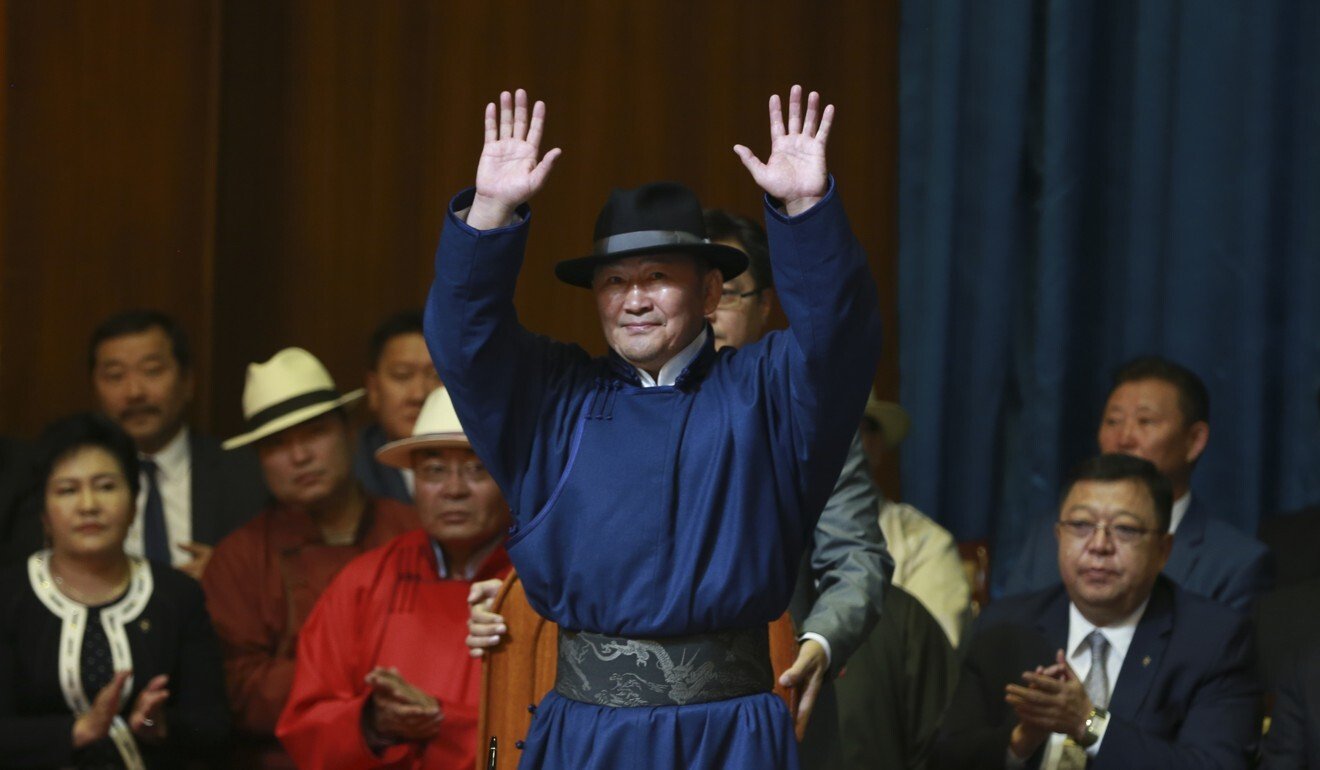 Pantucci said that while President Khaltmaagiin Battulga was keen to participate further in the regional grouping, public opinion in the country was divided, as Mongolia had always seen itself as "different from the many authoritarian countries that dominate the SCO".
Mongolia is often hailed as an "oasis of democracy" in the region, thanks to its popularly elected fixed-term presidency and a parliamentary system in which multiparty representatives are elected to four-year terms by direct universal suffrage. Its reputation has, however, taken a hit from a series of corruption scandals.
"[Mongolia is] a bit wary of becoming a full member due to fear of how it might be read elsewhere, and what it would mean for its constantly complicated relations with Moscow and Beijing," Pantucci added.
The SCO is often described as the world's largest regional organisation, given that it covers about half of the planet's population and three-fifths of the Eurasian continent.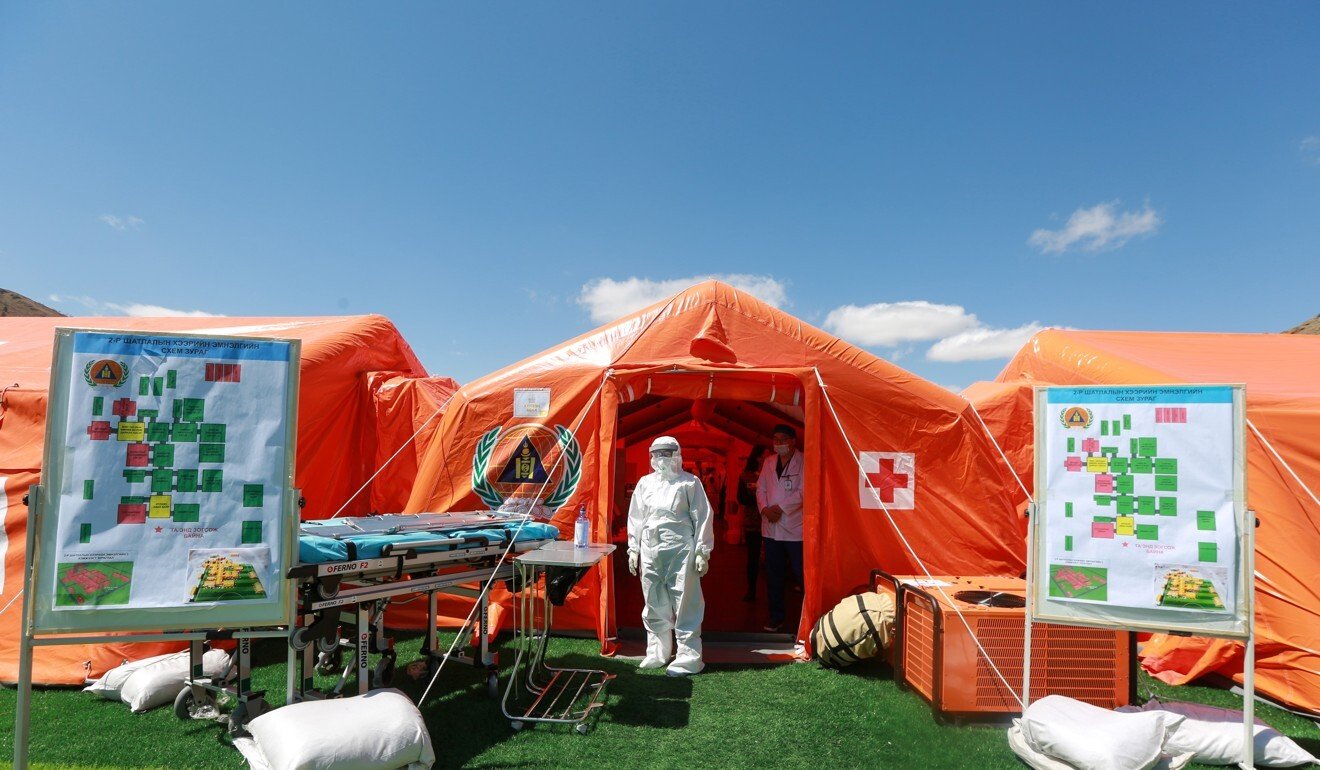 Countries which have officially applied to join include Iran, Saudi Arabia, Bahrain and Qatar. Egypt, Syria and Bangladesh have submitted applications for observer status, while Israel, the Maldives, Ukraine and Iraq have applied for dialogue-partner status.
Given the SCO's growing influence, Pantucci said it made sense for Mongolia to explore full membership to ensure its relations with China and Russia stayed on an even keel.
Wang, of the Charhar Institute, agreed that Mongolian neutrality wasn't set in stone. He said its stance was largely a response to Russia's 2014 annexation of the Crimea, but this issue had become less prominent in recent years and some Mongolians were starting to wonder whether its neutral stance had been holding the country back in its foreign policy.
"Since Battulga assumed power, the issue of Mongolian neutrality has become diluted, as significant time and efforts are needed to address the country's continued economic downturn," Wang said.
Stefanovich noted that Mongolia had recently stepped up efforts to fight terrorism, a key focus of the SCO. In December, Ulan Bator signed a counterterrorism cooperation agreement with Moscow.
"So it might be a natural development to increase the level of involvement from being an observer to becoming a [full member]," Stefanovich said.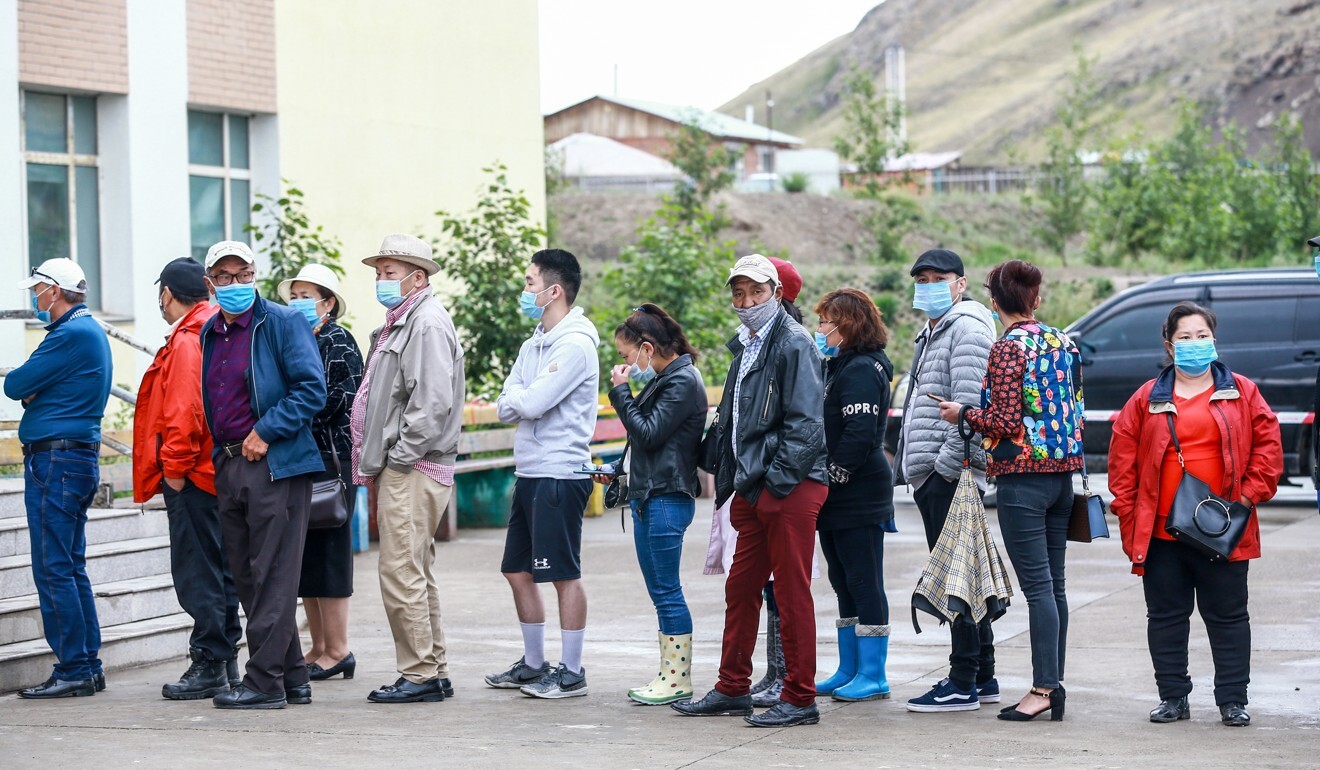 WHAT'S CHINA'S AGENDA?
Pantucci said that like Russia, China was keen to have Mongolia join the SCO as a full member because of its "West-leaning inclinations" and concerns it could be turned into a base for the West to "meddle or advance democracy in their backyard".
Beijing and Moscow also saw the SCO as a way of "pushing back on colour revolutions and advancing their own perspectives on what constitutes terrorism", Pantucci said.
Since Battulga became president, China has called on Mongolia to elevate its ties with the SCO, with President
Xi Jinping
calling on his counterpart to "participate in SCO cooperation in a more in-depth way".
Wang said there had been renewed interest in Mongolia's involvement in the SCO since the three neighbours agreed to jointly develop the China-Mongolia-Russia-Economic Corridor (CMREC), a project involving infrastructure construction, resource and energy development, and projects ranging from finance to environmental protection.
Mongolia sees the CMREC as a way of overcoming its landlocked constraints.
The former Chinese ambassador to Uzbekistan, Yu Hongjun, wrote recently that the CMREC required the three countries to be more extensively connected in their development strategies.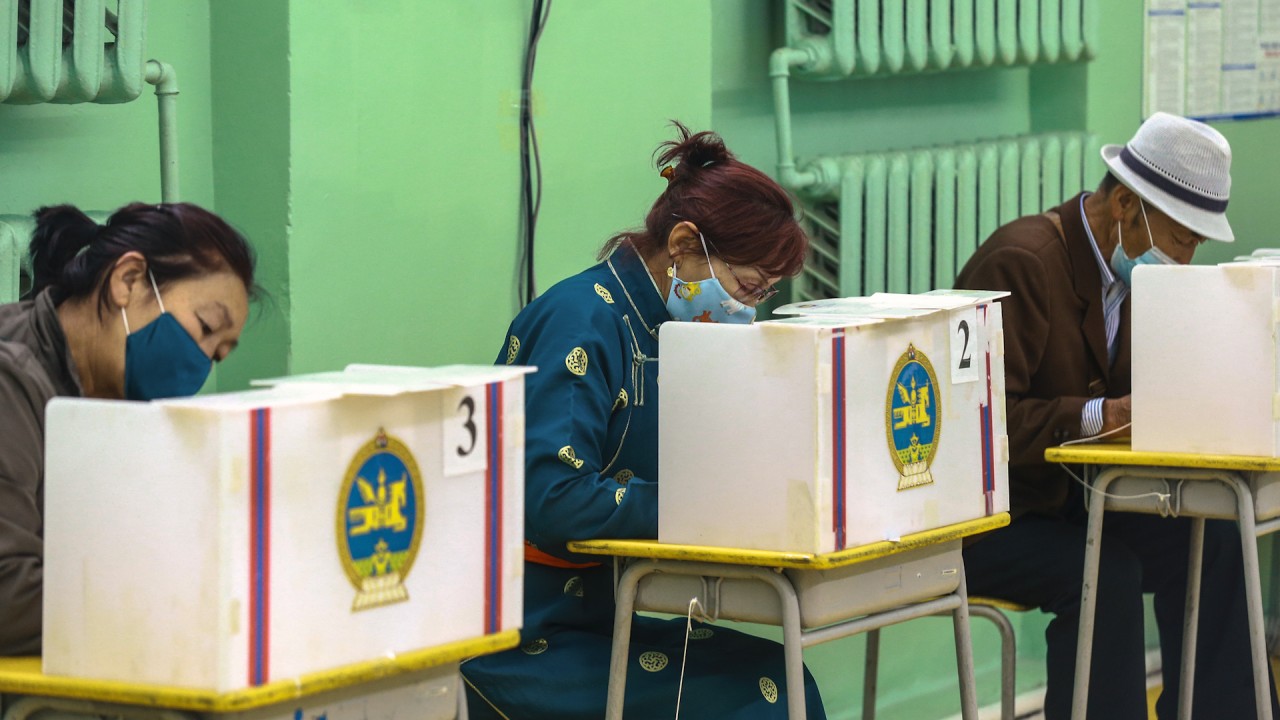 02:10
'Genghis Khan spirit' keeps Covid-19 in check as Mongolians head to polls to elect new parliament
'Genghis Khan spirit' keeps Covid-19 in check as Mongolians head to polls to elect new parliament
AMERICA 'A BIT CONCERNED'
Washington would "undoubtedly be a bit concerned" about democratic norms in Mongolia if Ulan Bator were to join the SCO as a full member, Pantucci said.
Washington had traditionally not paid much attention to the SCO, seeing it as a weak organisation that member countries could choose to ignore, he said.
However, Pantucci said the US had misread the SCO, which had helped China to build relationships in the region.
"The SCO has created a forum for greater Chinese influence and consensus building across its Eurasian backyard. Seen within the current US-China clash, it would likely be widely read as a net loss for Washington if Mongolia were to join the SCO," Pantucci said.
Campi, at Johns Hopkins, said Washington understood that Mongolia must have strong relations with its neighbours, which was why the US had not objected to the CMREC, which was a "logical and inevitable result of geographical reality".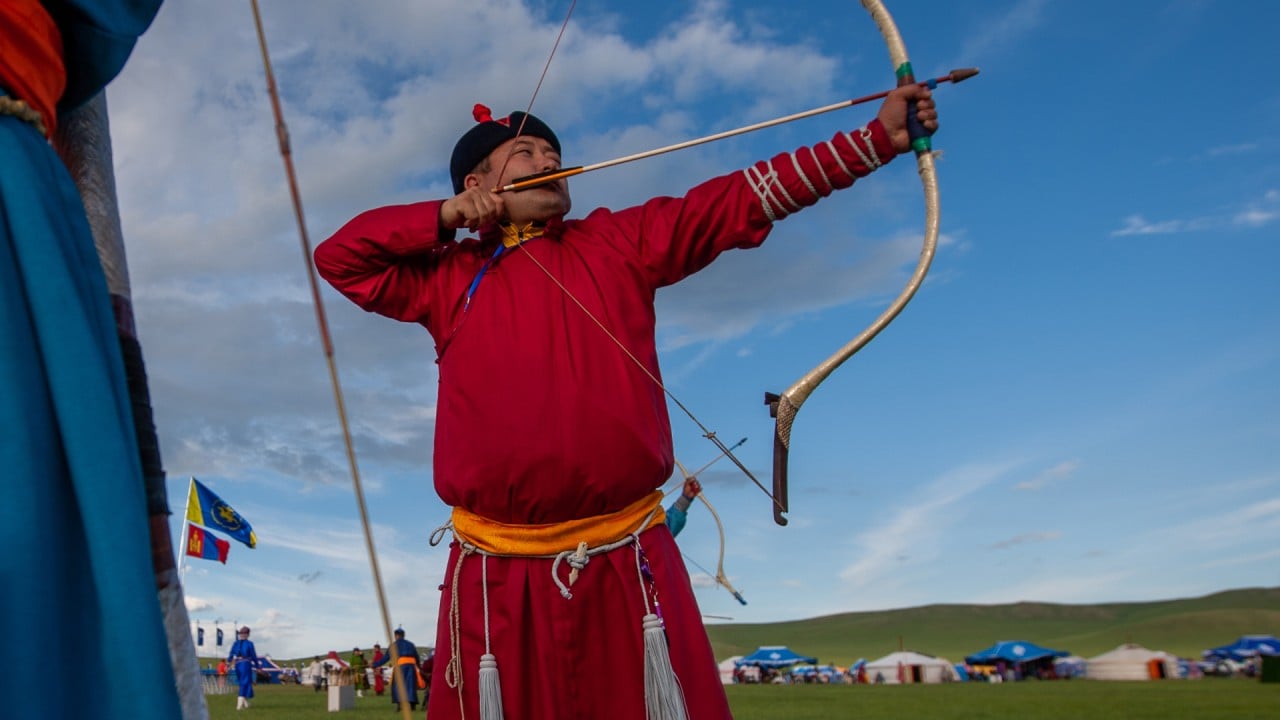 03:05
Mongolia's 800-year-old traditional Naadam sport festival goes ahead despite coronavirus pandemic
Mongolia's 800-year-old traditional Naadam sport festival goes ahead despite coronavirus pandemic
"However, the US wants Mongolia to retain and strengthen its political and economic links to other nations, especially democratic nations in the Indo-Pacific region and throughout the world," Campi said.
Some analysts said the appeal of the SCO had grown in view of China's
Belt and Road Initiative
to develop infrastructure across Eurasia as it offered further potential for regional economic and commercial integration. Some even suggested that if more Middle Eastern countries were to join, the body could one day compete for influence with the US foreign policy agenda.
Still, much like Mongolia itself, not all the experts were convinced of the SCO's appeal. Campi said the SCO's influence was undermined by its failure to provide any political or military umbrella to protect its members as a counterweight to Nato. "The SCO seems to be slowly petrifying because its purpose is muddled," Campi said. ■