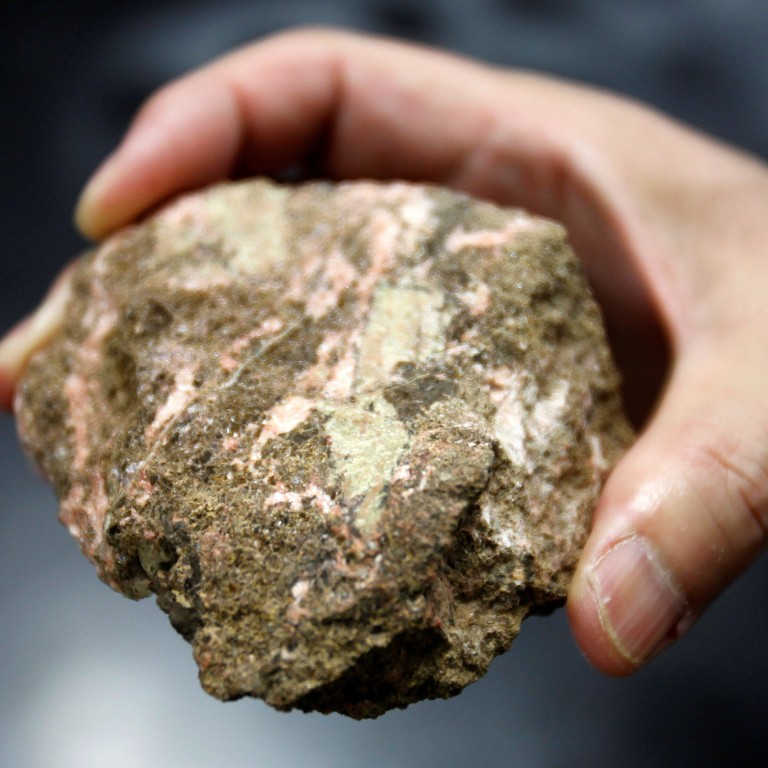 Japan moves to secure rare earths to reduce dependence on China
Tokyo to help Japanese firms obtain stakes in overseas mines and increase stockpile of the minerals, vital to the technology and defence industries
China's previous moves to restrict exports of rare earths and the disruption to supply chains caused by the coronavirus have prompted Japan to act
Japan
is moving to increase its stockpiles of
rare earth
minerals and will help domestic companies to obtain stakes in overseas mines and the ability to process raw materials into the valuable minerals required for next-generation vehicles, communications equipment and other cutting-edge
technologies
.
Tokyo was already concerned about the possibility of a
diplomatic disagreement
with Beijing triggering an embargo on exports of rare earth minerals to Japan, but the disruption caused to supply chains by the
coronavirus pandemic
in recent months has hastened Japan's efforts to secure materials that are critical to the futures of many of its companies.
There is evidence that China has used rare earth exports to make a point to the United States in the ongoing trade war between the world's two largest economies, with customs data showing that Chinese exports of rare earths fell 16 per cent in May 2019 from the previous month to 3,640 tonnes. The US is the world's largest importer of rare earths from China, with 59 per cent of its imports coming from China and analysts linking the issuance of export permits to leverage in trade negotiations.
In March, Japan announced plans to
reduce its dependence
on China for rare earth minerals and to diversify its supply routes. At present, China provides 58 per cent of the rare metals imported into Japan, while Beijing has also been quick to strike agreements with other governments to access their natural resources.
The Republic of Congo, for example, is the largest producer of cobalt in the world, but China has reached an agreement with the Congolese government so that 60 per cent of all the cobalt mined in the country is shipped to China to be smelted.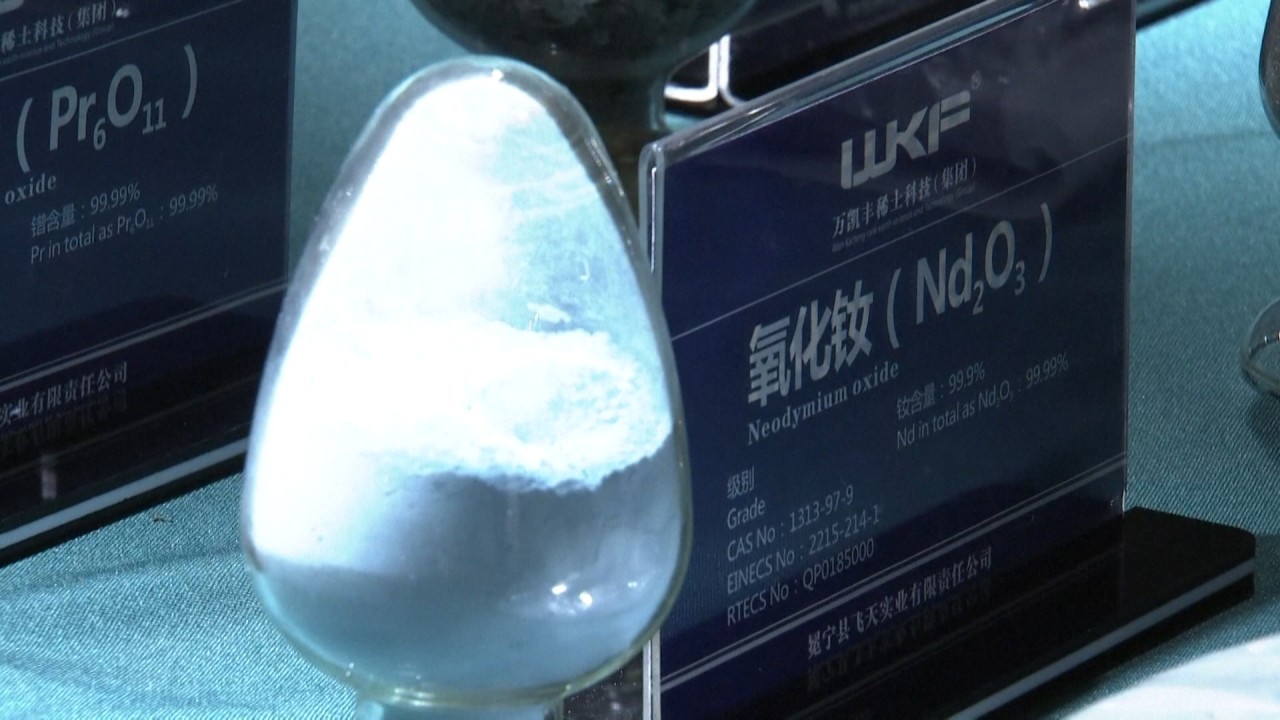 01:44
Amid US-China trade war, China aims to elevate its domestic rare earth industry
Amid US-China trade war, China aims to elevate its domestic rare earth industry
Japan relies on imports for 34 types of rare earth minerals, including terbium, europium, yttrium and lithium. Under the new government plan, the strategic stockpile of most of these minerals is being expanded from 60 days of domestic consumption to a supply adequate to meet demand for 180 days.
Demand for these materials is expected to increase sharply as global demand increases for electric vehicles and other next-generation technologies, the Yomiuri newspaper reported, and Tokyo is aiming to ensure that it retains its lead over other nations in these areas.
"Being dependent on China is a rather sensitive thing for Japan and now we are also seeing these disruptions to supply chains due to the virus, so the possible impact on industry here is very much in the negative," said Ivan Tselichtchev, a professor at Niigata University of Management.
"In recent years, Japan has been making efforts to develop substitute materials to reduce its reliance on imports from abroad, but that is taking time, which has to be a concern here," he told the South China Morning Post.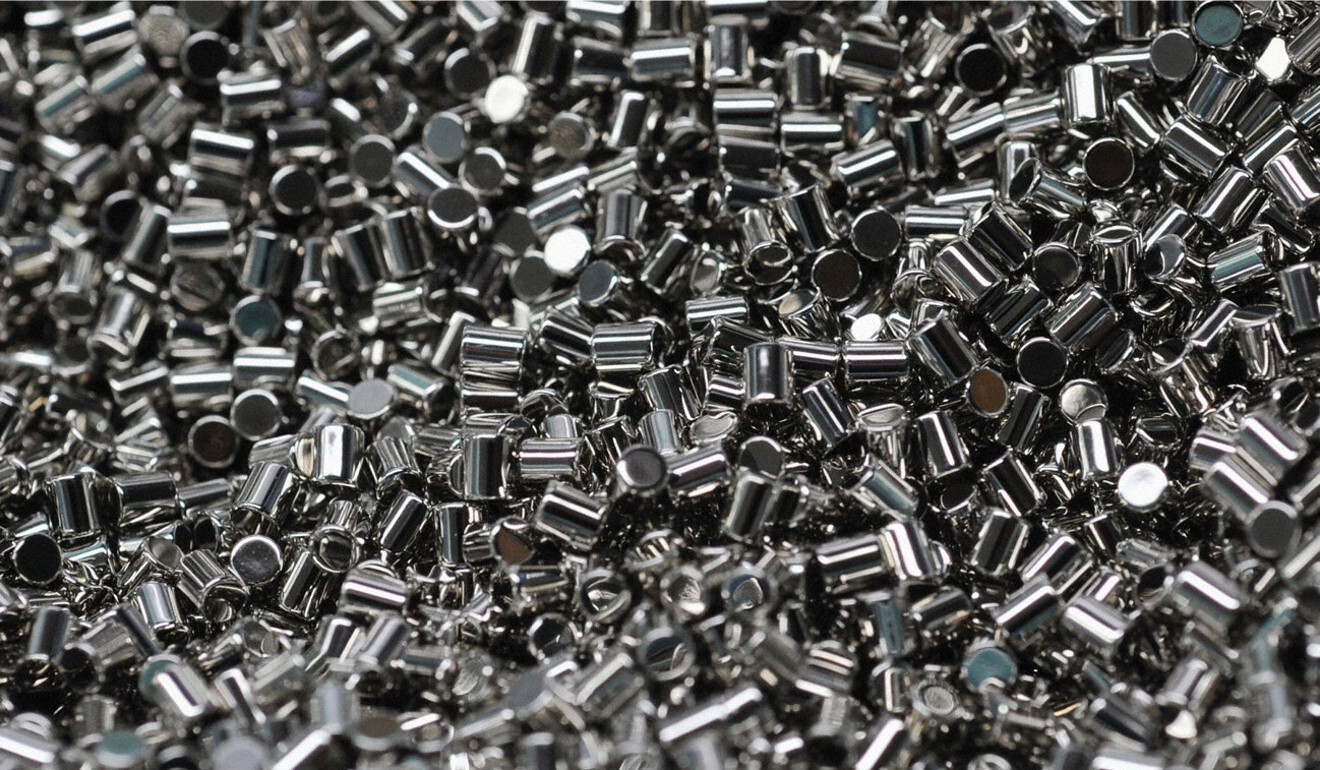 "We have already witnessed China trying to use exports as a diplomatic tool to place tacit pressure on its counterparts," he pointed out. "They may not say it directly – Beijing will claim exports are being limited due to 'a situation in the industry' or that materials that would normally be exported are 'needed for the domestic economy', but in real life this is politics."
In 2010, Tselichtchev said, China limited exports of rare earth elements after a collision involving a Chinese fishing boat and a Japanese coastguard patrol vessel off disputed islands in the East China Sea that Beijing knows as the Diaoyus. The uninhabited islands are currently controlled by Japan, which refers to them as the Senkakus.
Yoichi Shimada, a professor of international relations at Fukui Prefectural University, said a more recent incident showed Beijing's willingness to use products as an extension of diplomacy.
"When the coronavirus broke out, face masks were very scarce in Japan and one reason for that was because the Chinese authorities limited exports, even when the masks were made by Japanese companies," he claimed.
"The Japanese public knows this and is, I believe, completely supportive of Prime Minister [Shinzo]
Abe
's stance to secure all sorts of strategic materials here in Japan," he said. "This is also in line with the
United States
taking steps to similarly stockpile materials, so Japan is merely being supportive of its allies."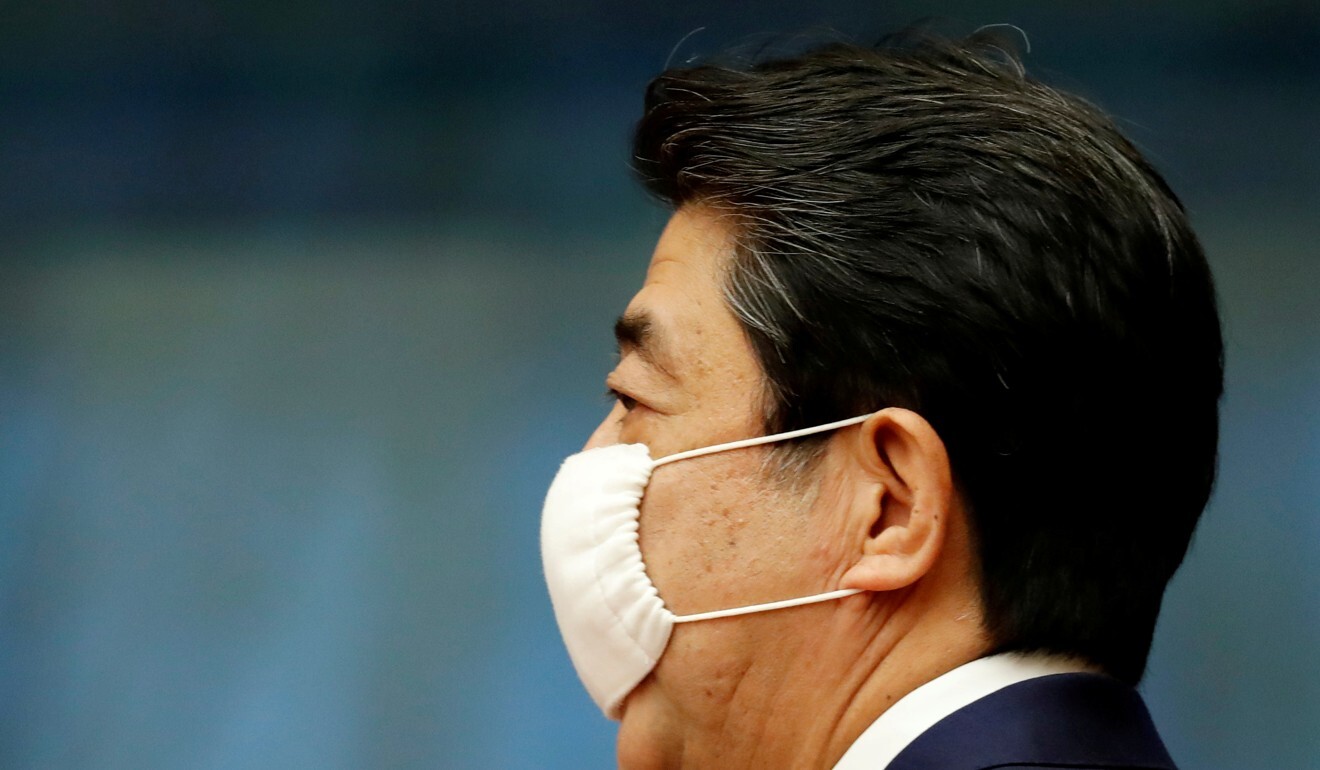 Worries over China blocking exports for its own political ends have been compounded in recent months by the coronavirus outbreak, which is retarding supply chains and could potentially halt output of some rare earths should a nation with a weak health infrastructure experience a serious outbreak of the disease.
Under the Japanese government's plan, debt guarantees are to be extended through the government-affiliated Japan Oil, Gas and Metals National Corporation to companies that wish to obtain existing refineries or to build their own facilities, as well as to aid firms that wish to invest in mining operations overseas.
In parallel with this drive, the government has been investing heavily in the search for rare earth minerals in waters off Japan. In late 2018, scientists from the University of Tokyo and the Japan Agency for Marine-Earth Science and Technology announced that an area of seabed 2,000km south of Tokyo contained millions of tons of rare earths.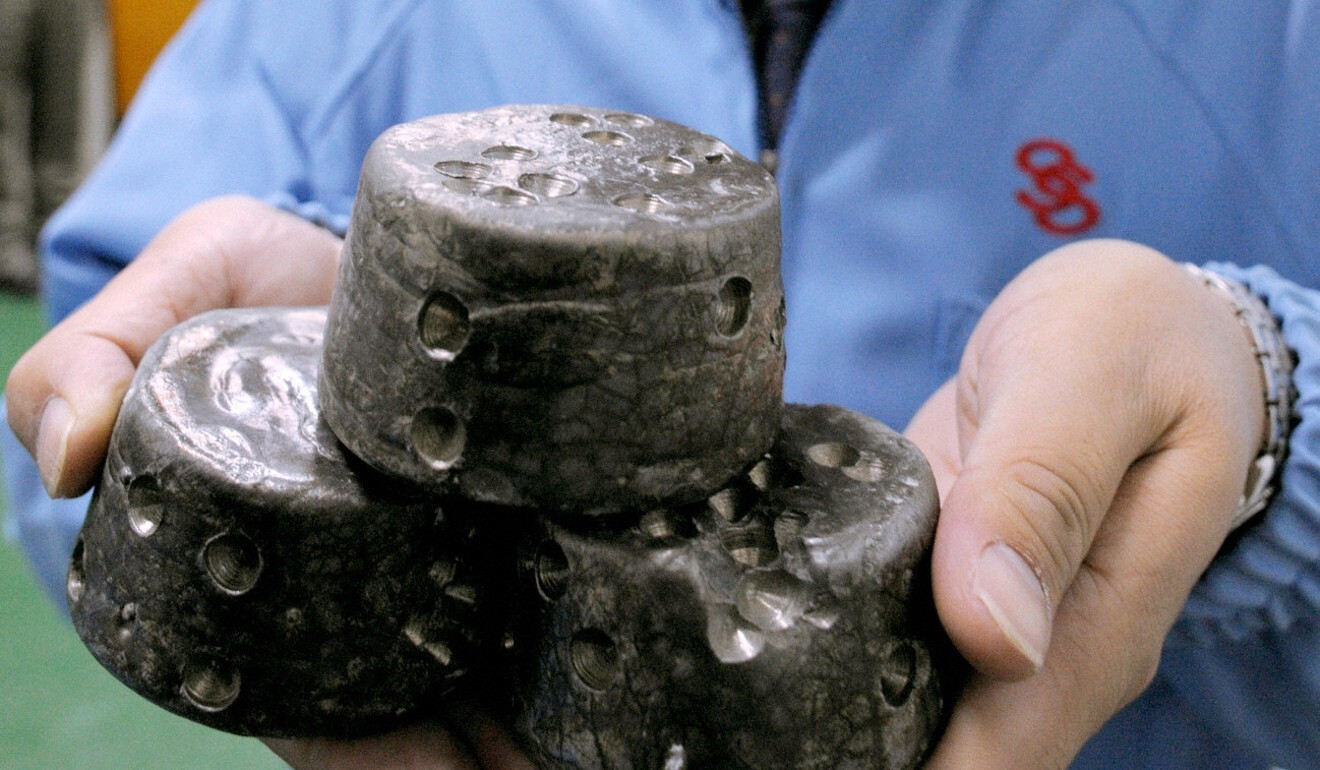 The researchers have identified a 400 square-km stretch of seabed that they estimate contains 16 million tons of rare earth oxides, with supplies of yttrium estimated at 780 years of domestic demand, as well as 620 years' worth of europium, 420 years of terbium and 730 years of dysprosium.
Europium is vital in the development of phosphors and ceramics and has applications in the defence and nuclear sectors. Terbium and dysprosium are also critical in defence technologies, ceramics and advanced magnets.
The research claims the deposit "has the potential to supply these metals on a semi-infinite basis to the world".
While the report is a positive development for Japanese industry, recovering the minerals will be uneconomically expensive with present-day technology. Although moves are under way to bridge that technology gap, it is inevitable that Japan will be reliant on imports of rare earths for some years to come.
This article appeared in the South China Morning Post print edition as: Tokyo moves to secure rare earths to reduce dependence on China