Asean
Get more with myNEWS
A personalised news feed of stories that matter to you
Learn more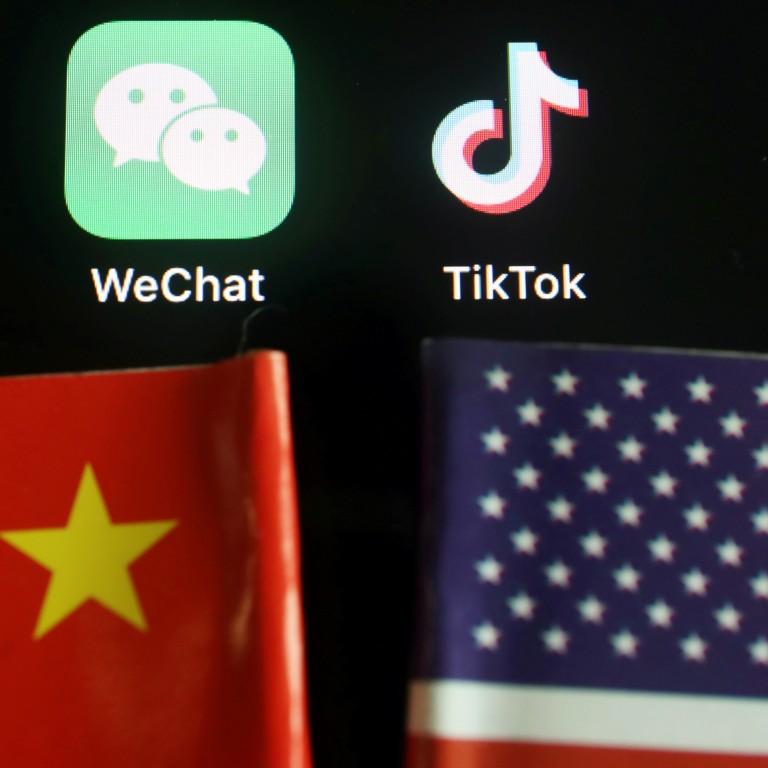 Southeast Asia eyes US call for TikTok, WeChat bans with caution
Users include the region's millions-strong Chinese diaspora, who rely heavily on Chinese apps for business, leisure and to keep in touch with family
Asean countries are unlikely to take the Trump administration's position but this is another front of US-China contestation they now have to face
For Sun, a Wuhan native studying in
Singapore
, popular Chinese messaging app
WeChat
is her sole means of communication with her family and friends back home. The 28-year-old National University of Singapore student spends more than five hours a day on the app, on average, although some of that time is taken up with watching videos and catching up on the news.
There are countless others like Sun across
Southeast Asia
, including the region's millions-strong Chinese diaspora, who count on apps developed by mainland China companies to not only stay in touch with loved ones, but also connect with mainland business contacts.
Already US President
Donald Trump
has ordered the Chinese owner of popular music video app
TikTok
to sell its US assets, citing national security concerns, while earlier this month he ordered US firms to stop doing business with WeChat, the social networking and mobile payment "superapp" made by Chinese internet giant
Tencent
. These moves come amid worsening
US-China tensions
, as the two superpowers clash on everything from
trade
to the
South China Sea
to
technology
and the
coronavirus
.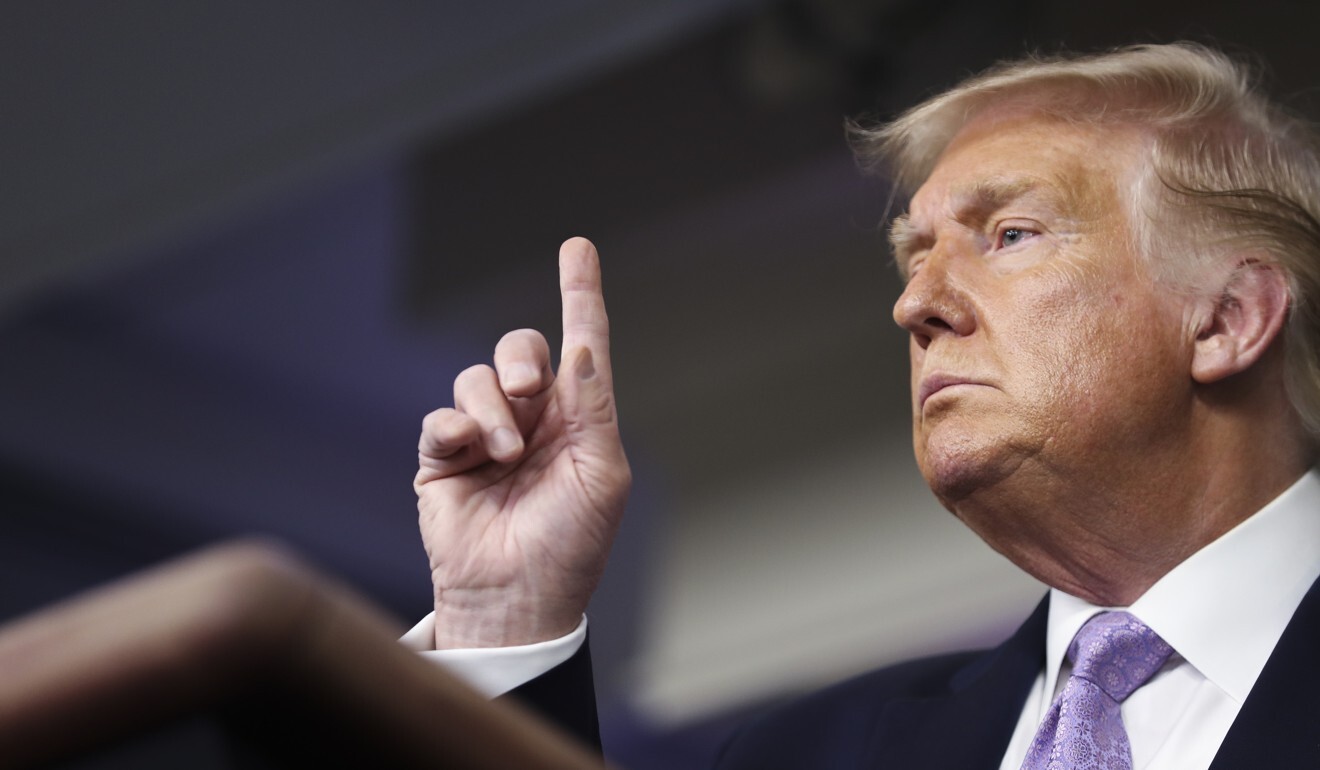 India
, embroiled in its own tense stand-off with China over their
disputed border
, has already
banned a host of Chinese apps
, while in staunch US ally
Japan
, members of the ruling party are asking Tokyo to pay attention to the possible data security risks posed by TikTok.
"Since there's so many countries pointing out the risks, Japan cannot just stand by and watch," said senior Liberal Democratic Party official Akira Amari on Sunday.
On August 6, Undersecretary of State for Economic Growth, Energy and the Environment Keith Krach told reporters that the US was calling on its "allies and partners in government and industry around the world to join the growing tide to secure our data from the
Chinese Communist Party
's surveillance state and the China firewall, where data comes in but not out, and reciprocally, propaganda goes out but the truth doesn't come in".
He said Washington would not dictate that allies remove certain apps from their app stores out of respect for their sovereignty, but urged countries to join the Trump administration's so-called Clean Network Initiative, which had initially focused on pushing governments to ban Chinese vendors from their
5G
networks.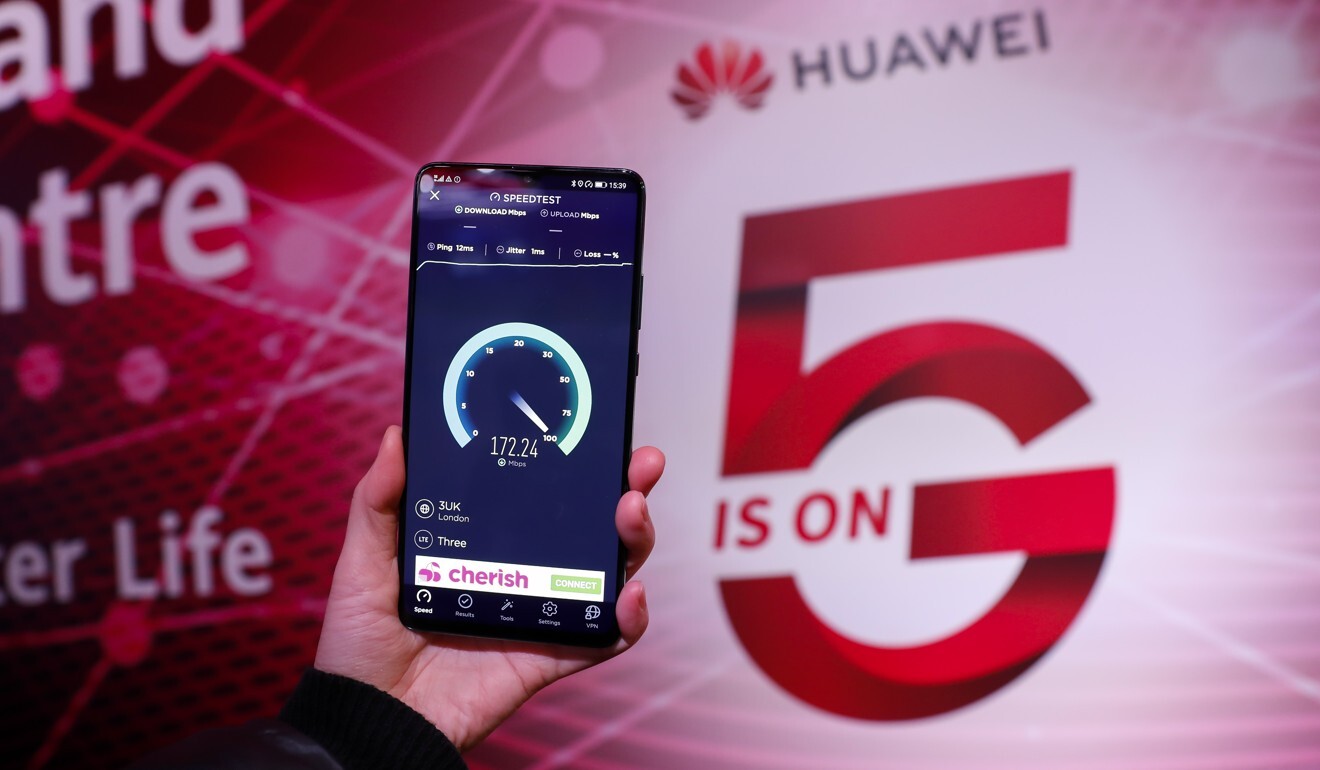 Analysts agree that the 10 member states of the
Association of Southeast Asian Nations
are unlikely to issue an outright ban of Chinese apps, though Washington's push could lead to more scrutiny of China-manufactured products and software – coming as it does at a time of souring US-China relations and increasing pressure on smaller players to take sides.
Lye Liang Fook, a senior fellow at the ISEAS-Yusof Ishak Institute who researches China's foreign policy, said that most governments in Southeast Asia would prefer to remain unaligned – especially those with relatively small economies that "are essentially price takers and not trend setters".
"It may not be entirely in their interest to shut themselves completely out of any particular network," he said.
Benjamin Ho, an assistant professor at the S. Rajaratnam School of International Studies, similarly predicted that "no Southeast Asia country would put the squeeze on Chinese apps" – though he did suggest some might have their militaries, or other organisations that handle sensitive information, take extra steps to safeguard their work.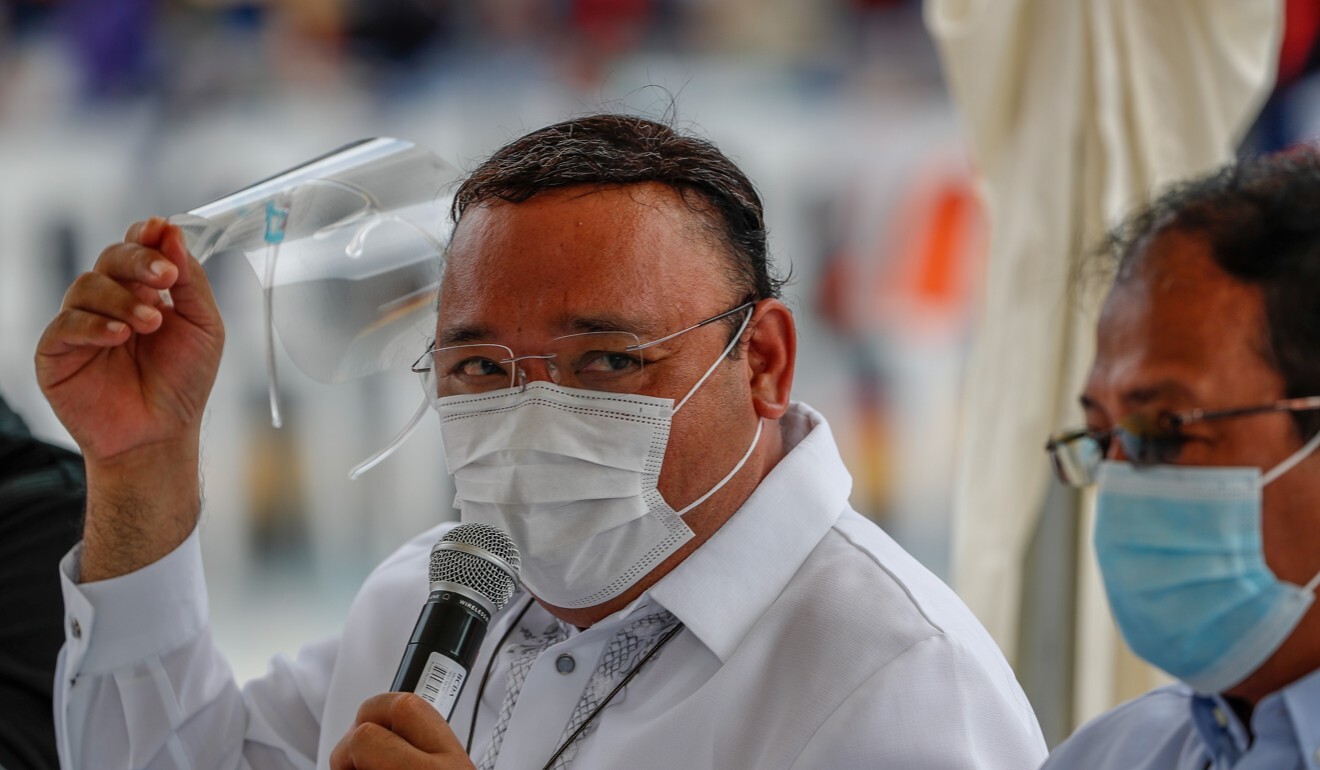 The Philippines
, a traditional US ally that has been moving closer to China in recent years under the leadership of President
Rodrigo Duterte
, has made it clear that it has no intention of following the US' lead. On August 4, Presidential Spokesman Harry Roque told a media briefing that Manila could see no reason to ban TikTok, while making a pointed remark about censorship.
"To those alleging the president [Duterte] suppresses free speech … he does not ban any website," he said.
The difficulties of not taking sides can be seen in the remarks of
Singapore'
s Trade Minister Chan Chun Sing, who touched upon the issue during a press conference last Tuesday after Singapore released dismal second-quarter growth figures.
The world, he said, had changed "irrevocably" – and Singapore must now avoid getting caught up in the escalating US-China rivalry or becoming stranded in a world of fragmenting trade relations.
"If we do business in the US, we use
WhatsApp
. WeChat may not even be available in the US in the future," he said. "Frictions like these will be inevitable in a more complicated world."
PRIVACY CONCERNS?
The stated aim of Washington's move against Chinese apps, as announced by Secretary of State Mike Pompeo on August 5, is to safeguard US "citizens' privacy and our companies' most sensitive information from aggressive intrusions by malign actors, such as the Chinese Communist Party".
Among other things, the programme calls for the removal from US mobile apps stores of "
untrusted applications
" that Pompeo said "threaten our privacy, proliferate viruses, and spread propaganda and disinformation".
WeChat and TikTok were among the first targets
, with an executive order from Trump on August 6 targeting the former alarming its US-based users who rely on the app to communicate with business associates and relatives in mainland China.
The US president over the weekend said his administration would scrutinise other Chinese companies, though he did not elaborate. While he has repeatedly stressed privacy and security concerns, among Asian users, this concern is not top of their minds.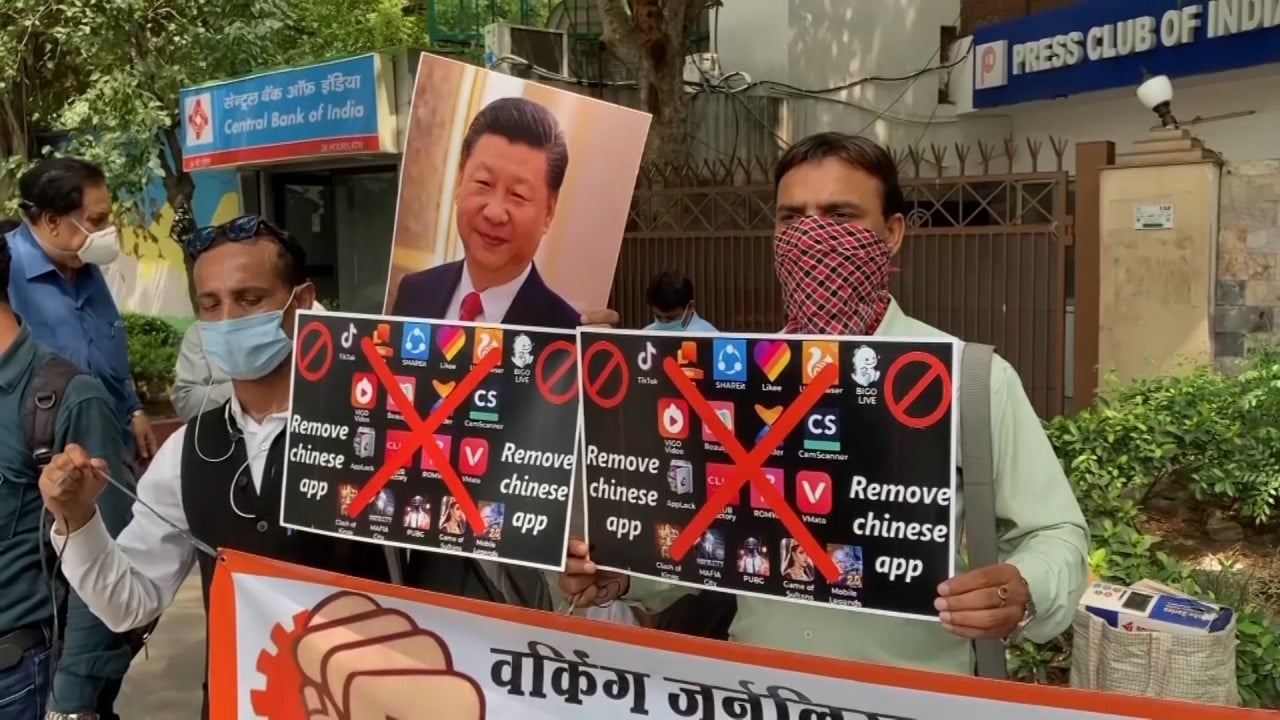 03:08
India bans dozens of Chinese apps, including TikTok and WeChat, after deadly border clash
India bans dozens of Chinese apps, including TikTok and WeChat, after deadly border clash
An Dang, a 24-year-old TikTok user in
Vietnam
's Ho Chi Minh City, said: "to be honest, I don't really care". "We have so much digital footprint already. Governments already have so much of your information, yet [Americans] got freaked out over TikTok," she said, adding that the US' move came as a surprise given the amount of young American influencers who had gained fame on the platform.
Similar sentiments were expressed by 33-year-old Vietnamese travel agency owner Chau Nguyen, who has been using TikTok to make videos with her daughter and thinks users should just be careful when providing personal information.
In fact, a survey of 500 respondents aged 18 to 54 in Vietnam's two biggest cities that was released last month by Ho Chi Minh City-based market research firm Indochina Research found that only one-third of those taking part were concerned about sharing their personal information online.
A similar picture can be found in places like the Philippines, where seven out of 10 people have some sort of social networking account – with the benefits of having one often touted as reason enough to ignore any security risks.
For Tammy David, a senior content strategist at a Filipino marketing firm, quitting Chinese social media apps would be almost impossible in her line of work as one of her key responsibilities is building up a following for brands on TikTok. "I'm worried [with the security issues of the apps], but it's hard not to ignore them. I'll cross the bridge when I get there," she said.
Younger users are similarly unmoved by any perceived risks associated with Chinese apps such as TikTok, with 15-year-old student Curtis saying he would "rather continue using it before it gets banned everywhere".
Whether somewhere such as the Philippines heeds Washington's call and works to remove Chinese apps is ultimately a decision that will be "based on the country's own strategic calculations", said Julio Amador III, a senior research fellow at the Ateneo de Manila University in Quezon City, though he cautioned against interpreting a government's rejection of the initiative as a snub of Washington or tacit support for Beijing.
Chong Ja Ian, an associate professor of political science at the National University of Singapore, said he expected the city state to stick to its usual approach of seeking to act as a conduit between world powers – but added that there was no one-size-fits-all solution for Southeast Asian nations, with their diverse methods of governance, technological needs and usage of apps.
"Worries about pressure and loss of opportunity from China" would be at the back of many minds among Asean's government officials, Chong said. Many member states, Singapore and Indonesia included, count China as their largest trading partner.
Other factors also come into play, such as whether a country wants to maintain friendly relations with Beijing so it can gain access to any future Chinese coronavirus vaccine, said Ma Liang, a professor of public administration and policy at the Renmin University of China.
"They have to seriously consider the possibility that working with the US may threaten their future security and development in the shadow of the global pandemic," he said, adding that he did not expect Washington's allies to fall in line as there was "no evidence" to suggest the Chinese government was using apps to mine for information.
Dylan Loh, an assistant professor of public policy and global affairs at Nanyang Technological University, said Asean's response to the US' call for support on Chinese apps is likely to be as lukewarm as that given to Pompeo's calls for the region to support Washington's stance on Beijing's claims in the disputed South China Sea.
"I think the reaction here will similarly be muted," he said, noting that this was not a front of contestation that Southeast Asian countries wanted to see developing.
"No one has a desire to antagonise China or be construed as having made its choice between the US and China."
Additional reporting by Sen Nguyen, Elyssa Lopez and Bloomberg