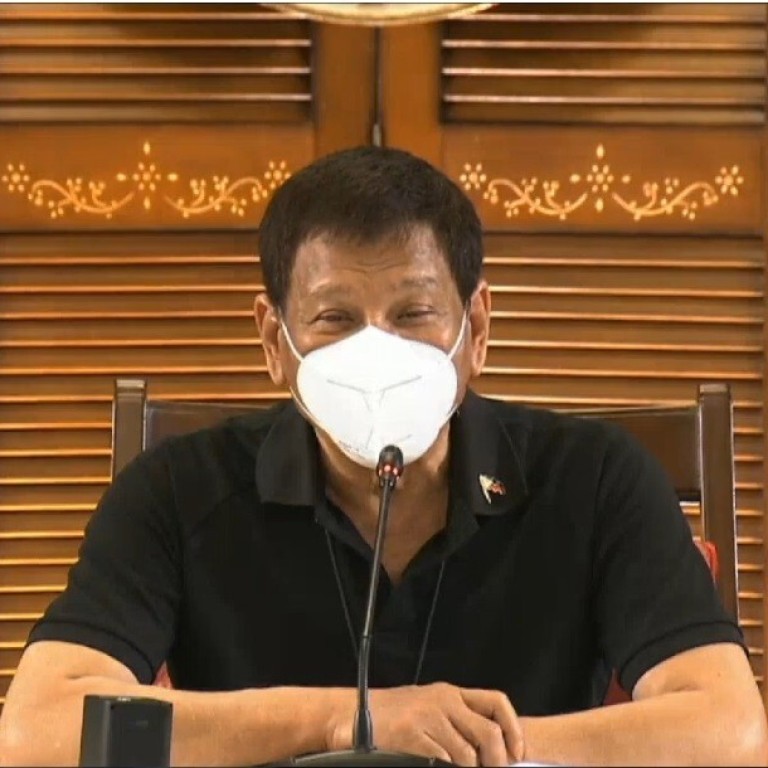 Duterte rejects revolutionary government for Philippines as health rumours swirl
Philippine president distances himself from group of supporters who want to overturn constitution and implement a federal system
Move would sideline arch-rival Vice-President Leni Robredo if Duterte were incapacitated, but does not have support of army or police
Philippine President
Rodrigo Duterte
has rejected a call from a group of his supporters to overturn the constitution and form a "revolutionary government".
Duterte – who has on two previous occasions threatened to declare such a government – said in a video aired on Tuesday that while "many people" were calling on him to do so, he would not because doing so was "not my job". He also claimed not to know the people behind the calls.
His video came after a group called the Mayor Rodrigo Duterte-National Executive Coordinating Committee announced on Saturday they would march to the Malacanang Palace to announce a "People's Declaration of a Revolutionary Government" after gathering an unspecified number of signatures on a petition.
They said they would "appeal" to Duterte "to lead" this government until December 31, 2021, after which elections would be held under a new constitution, according to a letter the group's spokesman Bobby Brillante wrote to the
Philippine
National Police director general Archie Gamboa.
The group wants to replace the country's presidential form of government with a federal system, and it believes the only way to do this is for Duterte to form a revolutionary government and overturn the 1987 constitution.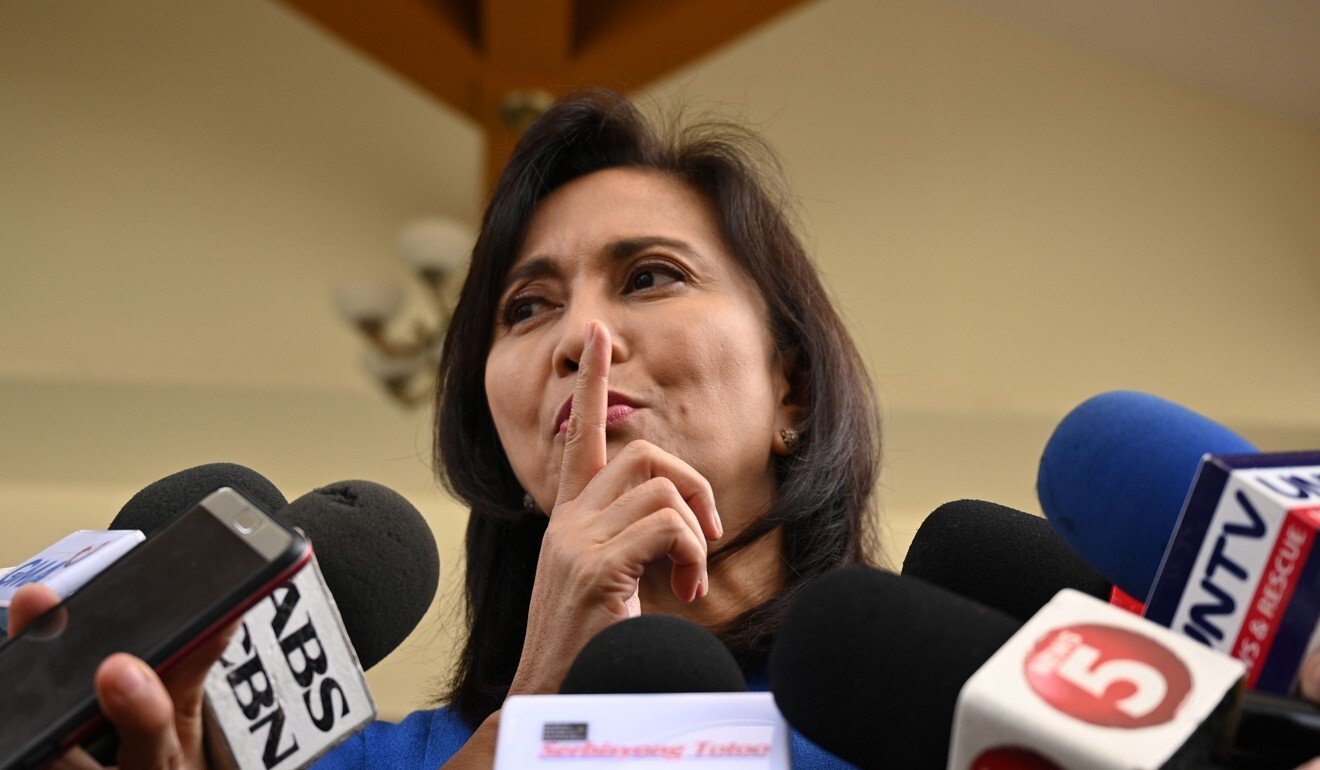 However, such a government could also prevent Vice-President Leni Robredo – Duterte's arch-critic and constitutional successor – from taking over should he become incapacitated.
Rumours have swirled in recent days that Duterte is seriously ill and that he recently visited a medical facility in Singapore. The president has denied these rumours but has also refused to reveal his medical records or allow his official physician to talk about his health. To dispel the rumours Duterte's former presidential aide, Senator Christopher "Bong" Go, on Monday posted on Facebook a "selfie" with the president in the background and the caption: "[father] Digong is only in the Philippines".
In the video released on Tuesday, Duterte's face was mostly obscured by a mask. However, still visible was a dark discolouration of the skin on his forehead. In 2019, the Communist Party of the Philippines' founder Jose Maria Sison had claimed the mark was a sign of "serious illness"; Duterte said it was a reaction to sunblock.
Duterte's claim that he did not know the group calling for a revolutionary government was immediately questioned by local media.
GMA News reporter Joseph Morong dug up a video showing Duterte attending the group's convention in 2018.
Meanwhile, in a Facebook post the group's spokesman Brillante said the group had backed Duterte during his bid for the presidency and that Duterte had subsequently appointed some of its members to senior government posts.
'ILLEGAL AND UNCONSTITUTIONAL'
Defence secretary Delfin Lorenzana, who said he too had been sent a letter by the group, blasted their calls for a revolutionary government as "illegal and unconstitutional" and said they "should be investigated".
"The president is an elected president and enjoys popular support. Why should there be a need for a [revolutionary government]?"
Spokesmen for both the police and armed forces rejected the calls. The national police spokesman Bernard Banac said the force remained "true and loyal to the constitution", while the Armed Forces spokesman Edgard Arevalo said "our unequivocal fidelity and unwavering loyalty is to the constitution and to the flag that represents our people and the state".
Brillante told This Week in Asia: "I want [a revolutionary government] to fast track charter change to federalism as Congress will never produce a pro-people amended constitution."
For instance, he said, Congress would "not legislate and define the constitution to prohibit political dynasty".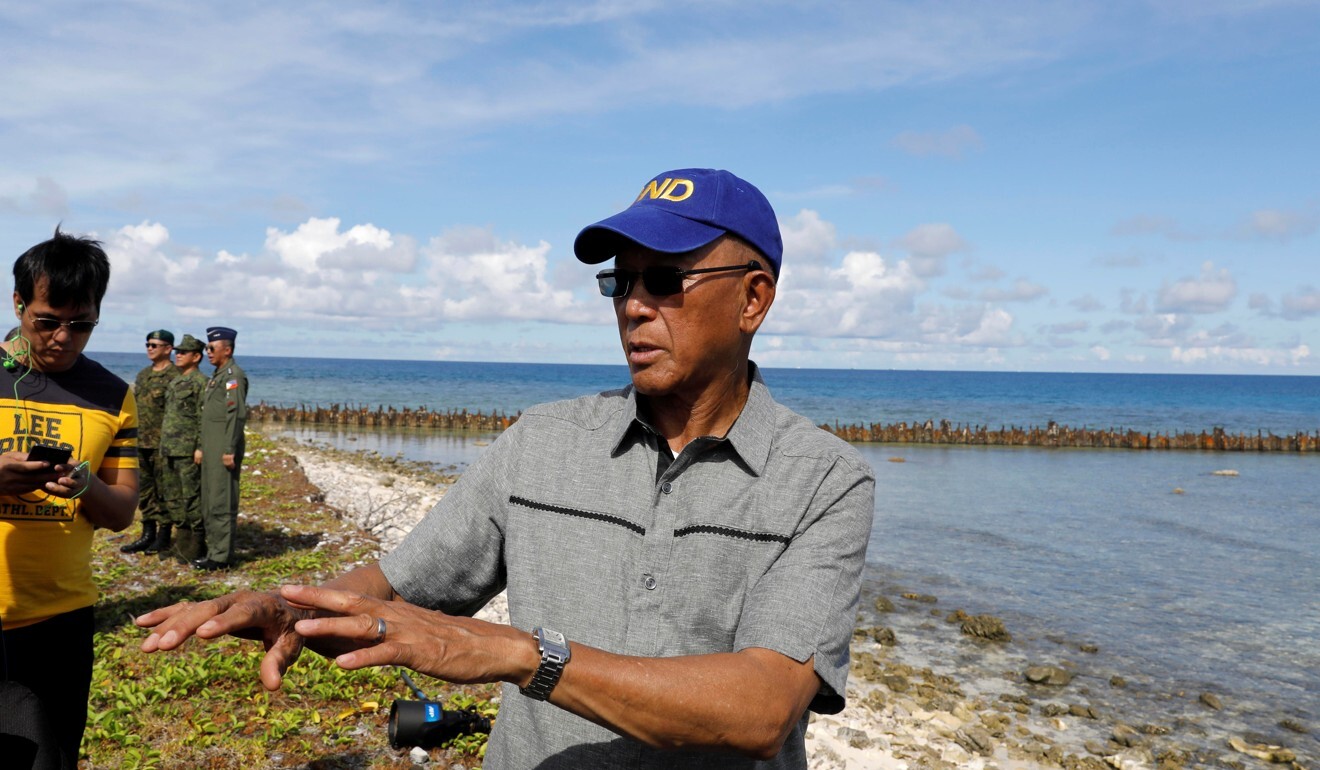 Retired Armed Forces chief Rodolfo Biazon said it was "dangerous" to court soldiers to support an extra-constitutional exercise.
"I believe in a democratic system there are institutions that must be preserved and if you need to change it, change it properly," said the former senator.
Speaking on her Sunday radio show, Vice-President Robredo had called the idea of a revolutionary government "a big joke".
"First of all, what do they mean when they call for a revolutionary government? They're asking to overthrow our constitution. That in itself is already illegal. My question is, why is this being tolerated?," she asked.
Veteran lawyer Romulo Macalintal said that if Duterte were to heed the group's call it would lead to a situation where there were "two kinds of government: a revolutionary government headed by Duterte and a democratic government headed by Robredo".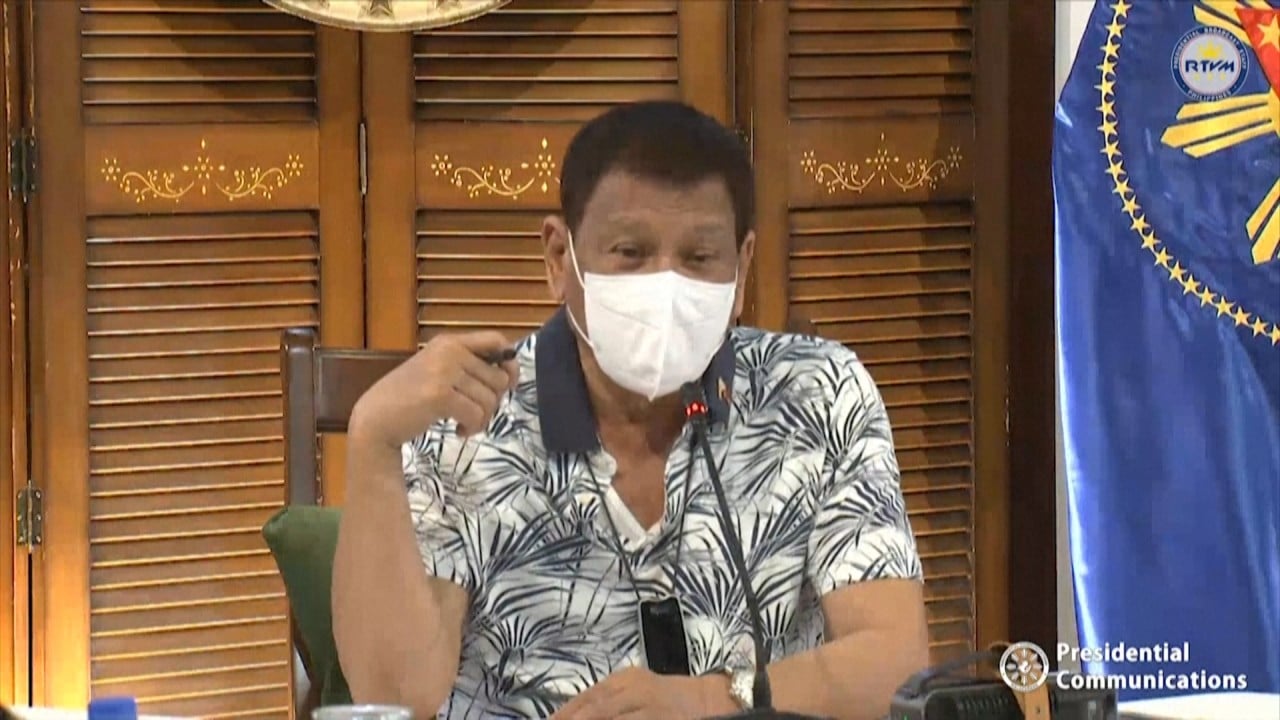 02:35
Philippine President Duterte says he will take Russia's Covid-19 vaccine in public
Philippine President Duterte says he will take Russia's Covid-19 vaccine in public
On Monday night Robredo and Duterte clashed over the government's response to the coronavirus crisis. Robredo ended her 20 minute speech by saying: "And if no one will lead us, we will do this ourselves; we will step up to the plate, we will help each other, carry one another."
Duterte responded, "Please do not add fuel to the fire. You will just destroy the government."
Duterte has on two previous occasions threatened to declare a revolutionary government. In 2017, he told his critics, "If I declare a revolutionary government, you will all be arrested."
In April last year, he again warned, "I will declare a revolutionary war until the end of my term. I'm willing to be hung. I'm willing to die."
But sociologist and Philippine Daily Inquirer columnist Randolf David said the previous times were different. On those occasions Duterte "brandished the idea like a weapon to use if he did not get the leeway he sought from the other branches of government".
"Today, my sense is that some quarters are pushing it not so much to install federalism by a short cut as to manage a crisis of succession in the face of Duterte's rumoured declining health," David said.
Meanwhile celebrities led by Freddie Aguilar have said they will serenade Duterte with an online concert on Sunday because he "looks very tired".
And on Thursday, Duterte critics led by Vice-President Robredo will hold an "e-jamming [session] for the freedoms of thought and expression" in an event that will gather musicians and members of the opposition Liberal Party, the radical left, the moderate left and the Catholic clergy.