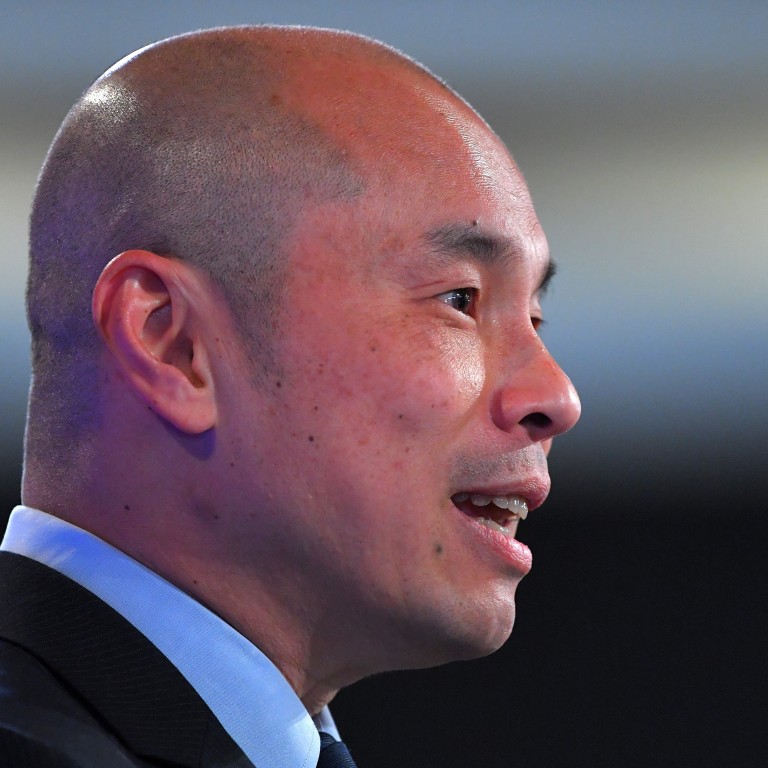 'Australia is Brutus, China is Caesar': envoy likens coronavirus inquiry call to Shakespearean betrayal
Wang Xining, China's No 2 diplomat in Australia, accused Canberra of singling Beijing out in its call for an inquiry into the origins of Covid-19
He dismissed concerns of Chinese interference, saying 'I don't see any reason for whining about your constitutional fragility and intellectual vulnerability'
China's No 2 diplomat in
Australia
has called for mutual respect between the countries to avoid a rift that could "hurt millions", quoting Shakespeare as he likened Canberra's push for a
Covid-19 inquiry
to the betrayal of Julius Caesar.
In a speech that departed from the aggressive "wolf warrior" rhetoric often associated with Beijing, Wang Xining on Wednesday emphasised the "commonalities at a human level" between Australia and China, after
months of ties strained by disputes
on issues including trade, alleged espionage, Hong Kong and the South China Sea.
"We both value life and family, we both cherish peace and stability, we both embrace equality and freedom, we both uphold justice and rule of law," said Wang, who is deputy head of mission for the Chinese embassy in Canberra.
Speaking at the National Press Club in Canberra, Wang said China and Australia should respect each other's sovereignty and political system, and "refrain from imposing one's own idea onto the other".
"China does not interfere in Australia's internal affairs, nor do we have any intention to change Australia's political or social culture," Wang told an audience restricted to about 24 journalists due to Covid-19. "While a rift between husband and wife hurts one family, a rift between two countries hurts millions."
He said Beijing's views were candidly presented and did not affect people's choice of a political system."I don't see any reason for whining about your constitutional fragility and intellectual vulnerability," he said.
Wang declined to say whether he thought Chinese-Australian relations would improve after the United States' presidential election, as he said commenting on another country's election equated to interference in that nation's internal affairs.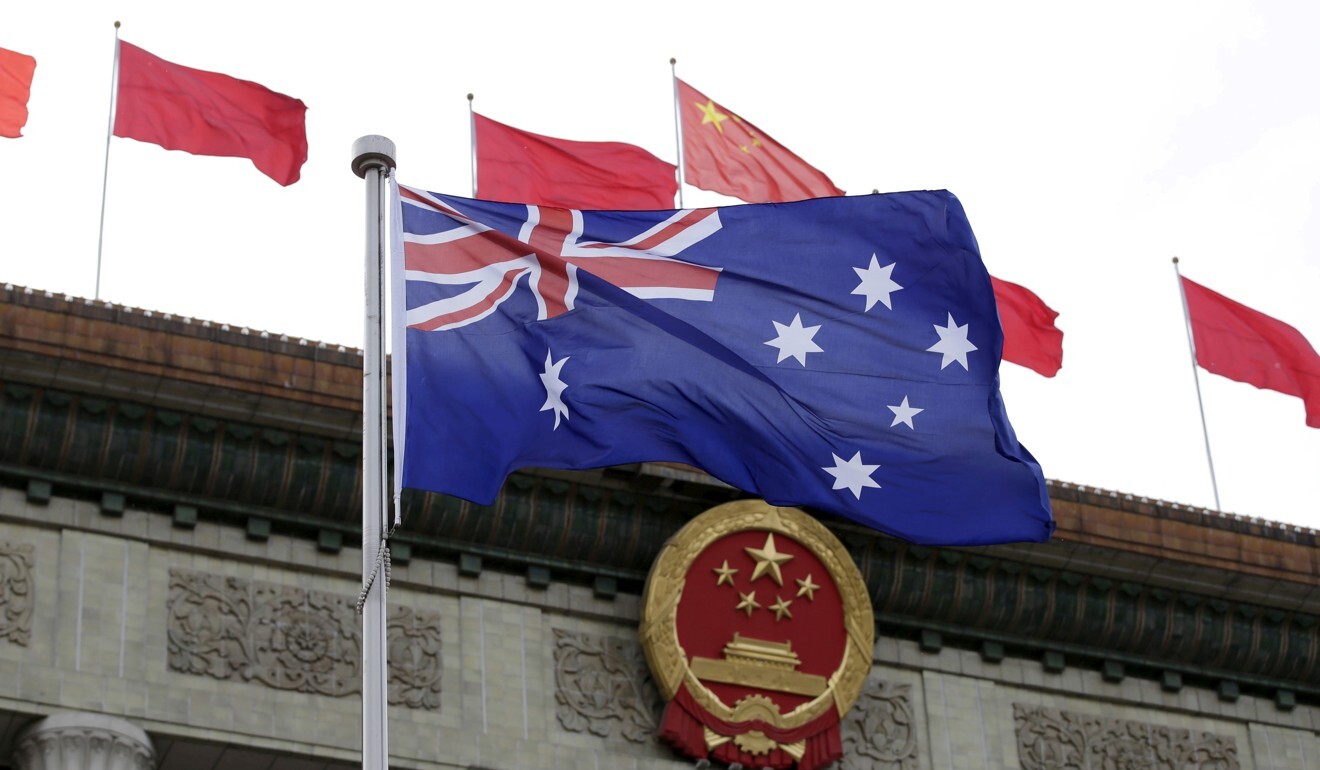 He also said China respected Australia's alliance with the US. Washington and Canberra signed a mutual defence pact in the aftermath of World War II.
"To have an ally is not a problem. The problem is whether you target a third party with the strength of an alliance," he said.
"If we find any tendency to use the strength of an alliance to strike China down, or press China down – what currently some of the US politicians are doing – then we will express clearly our opposition and our position."
He said Chinese media typically depicted Australia as a "sunny land and house of friends", although their journalists sometimes felt "the need to return barbs from some commentators here".
But he accused Canberra of singling out China with its calls for an independent international inquiry into the origins of Covid-19. "We believe this proposal was targeted against China alone, because during that time Australian ministers claimed that the virus originated from Wuhan, from China, and they did not pinpoint any other places, other possible origins."
Wang said the proposal lacked respect, coming as the Chinese people were finally able to "take a breath" after overcoming the worst of the pandemic, and as the US sought to "blame China for their failure to control the spread of the disease".
"All of a sudden, they heard this shocking news of a proposal coming from Australia, which is supposed to be a good friend of China," he said. "It always has been."
Wang compared Canberra's behaviour to the assassination of Julius Caesar, quoting a line from Shakespeare's dramatisation in which the Roman statesman notices his friend Marcus Junius Brutus among his attackers.
"It is approximately identical to Julius Caesar in his final day when he saw Brutus approaching him: 'Et tu, Brute?'," said Wang, using the Latin for "Even you, Brutus?".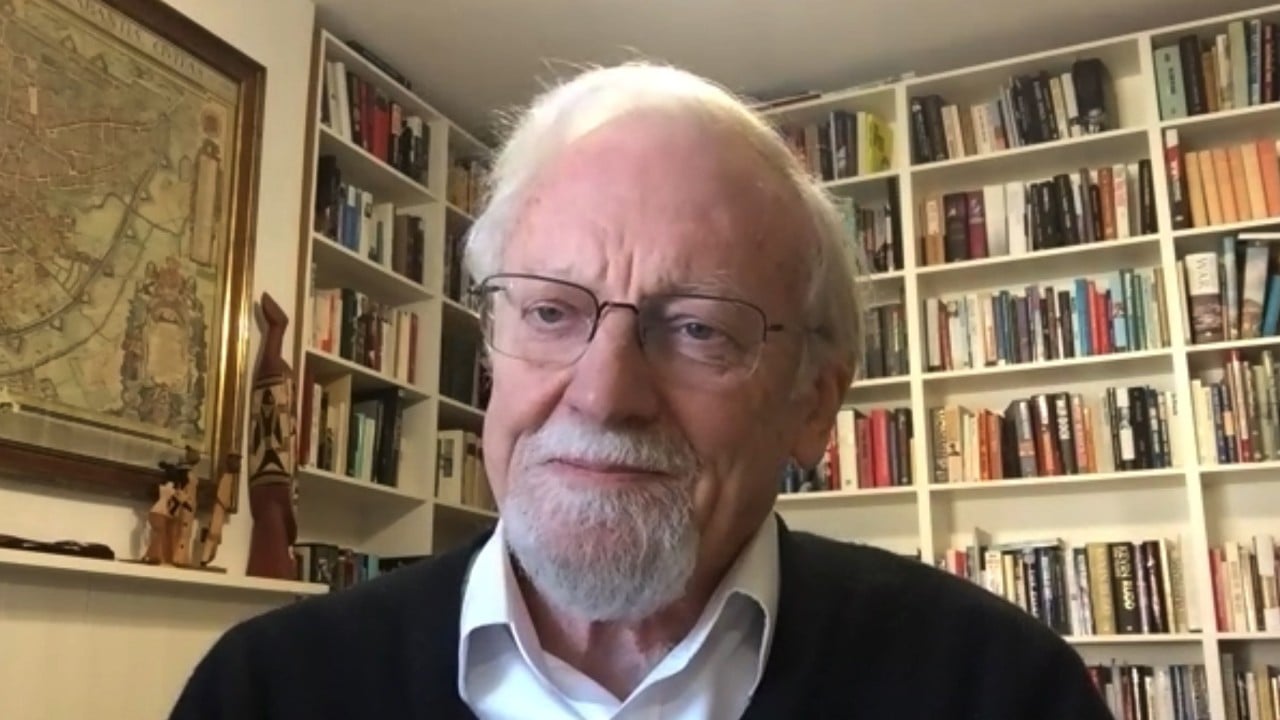 07:34
Australia and China cooperation too valuable for 'nonsensical' decoupling
Australia and China cooperation too valuable for 'nonsensical' decoupling
Asked by local media if he denied that the virus originated in Wuhan, Wang said "we should leave the work to scientists".
In May, the World Health Assembly, the World Health Organisation's governing body, called for an inquiry into the pandemic after adopting a European Union-brokered resolution co-sponsored by more than 130 countries, including Australia and China.
The resolution supported a "comprehensive, independent and impartial" investigation, which Wang said was different from Australia's initial proposal as it was "not targeted exclusively against any country" or focused on the "origin of the virus only".
"Chinese people also want to know. But the purpose to know the reason is not to put blame on a place or on the people or on the authorities," he said. "The purpose should be to get people better prepared for a future medical outbreak."
Canberra's call in April for an inquiry into the origins of Covid-19 marked the beginning of a sharp deterioration in Sino-Australian ties, with Beijing subsequently imposing a series of restrictions on imports of Australian barley, beef and wine. China bought more than a third of Australia's exports in 2018-19, worth some A$153 billion (US$109.5 billion), including large amounts of iron ore and coal.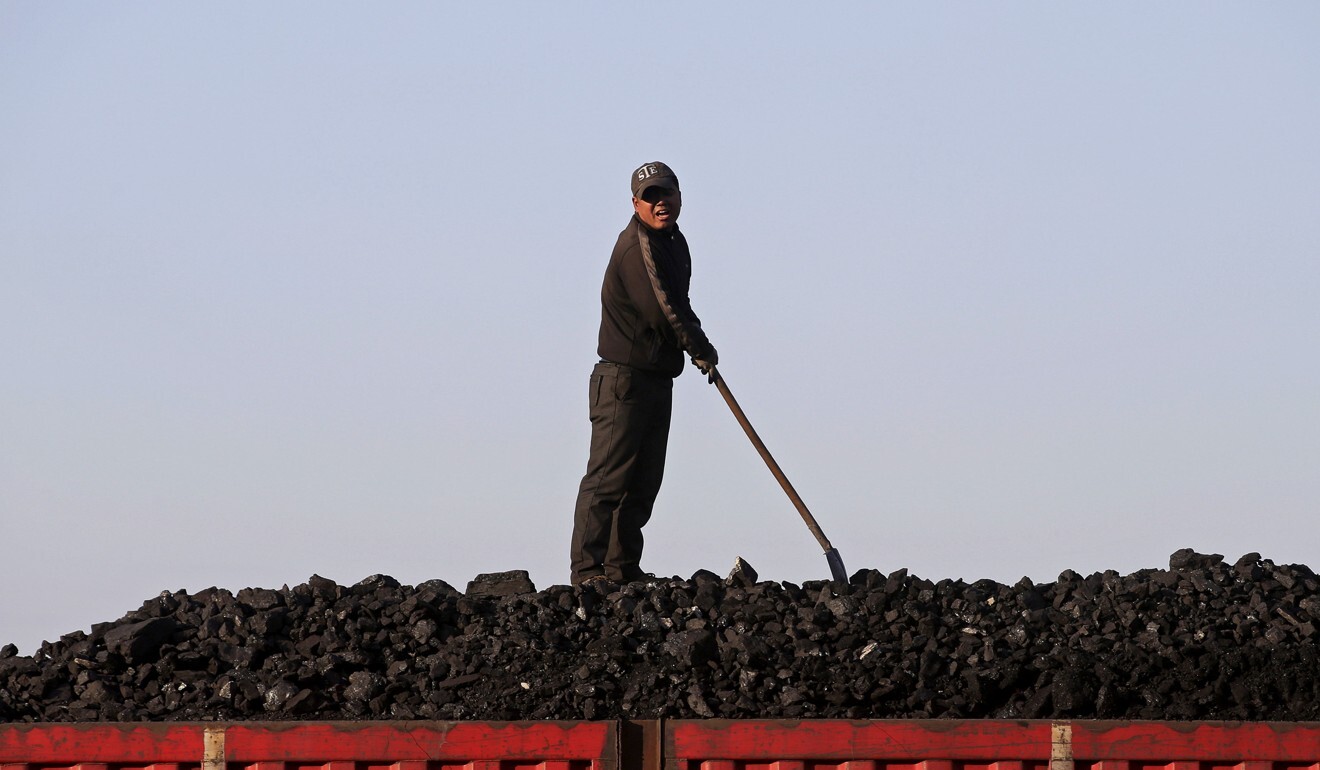 The trade measures were widely seen in Australia as economic retaliation, after Chinese Ambassador Cheng Jingye warned that Chinese consumers could boycott Australian products over the issue. Beijing has insisted the trade restrictions relate to quarantine and trade-dumping violations.
Relations have further soured since then as the sides have clashed over issues including the national security law in Hong Kong and Beijing's expansive claims in the South China Sea.
In his speech, Wang also highlighted the complementary nature of the Australian and Chinese economies, which he said had the potential to make 18th-century economist Adam Smith, known as the father of capitalism, "chuckle in his grave".
Nathan Attrill, a researcher at the Australian Strategic Policy Institute, said Wang's speech did not suggest Beijing would offer "a truce in the current diplomatic chill".
"While there are signs the economic relationship is still strong, the diplomatic relationship is yet to be mended – and doesn't appear to be going in a positive direction any time soon," said Attrill, whose institute is part-funded by the Australian and US governments.
"Any thawing is probably expected to come from Canberra, which is probably unlikely while the pandemic continues. Only Australian business seems to be making the call to repair the relationship quickly and at any cost."
This article appeared in the South China Morning Post print edition as: Canberra seen as Brutus in inquiry call