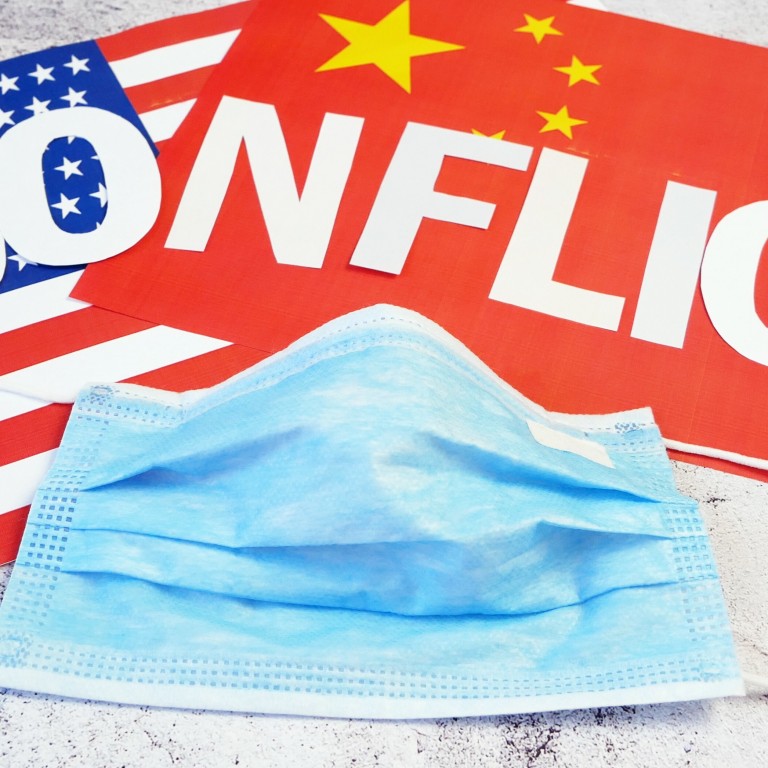 US-China military clash a 'real danger' before November vote, warns ex-Australia PM Kevin Rudd
A collapse in diplomatic engagement between the two superpowers has heightened the risk of an incident escalating into a crisis, the former PM said
His remarks came in a wide-ranging talk he gave touching on the South China Sea, Taiwan, his successor's failures and the dangers of severing China ties
Rudd, who led
Australia
from 2007-2010 and again for three months in 2013, said on Thursday that a build-up of Chinese and US forces in the
South China Sea
and Taiwan Strait raised the possibility of a "conflict through miscalculation and escalation" ahead of the November 3 vote.
"There's a real danger that with a collapsing diplomatic relationship and an erosion of all forms of political capital between the two countries in their bilateral relationship, if you have an incident of a ship colliding with another ship, an aircraft colliding with another aircraft … then you have a crisis with an aircraft down or a ship as to what then happens," Rudd said.
He made the remarks during an online event hosted by La Trobe University in Melbourne, titled "The China Challenge: Can a New Cold War be Avoided?", which also featured Linda Jakobson, founding director of the China Matters think tank.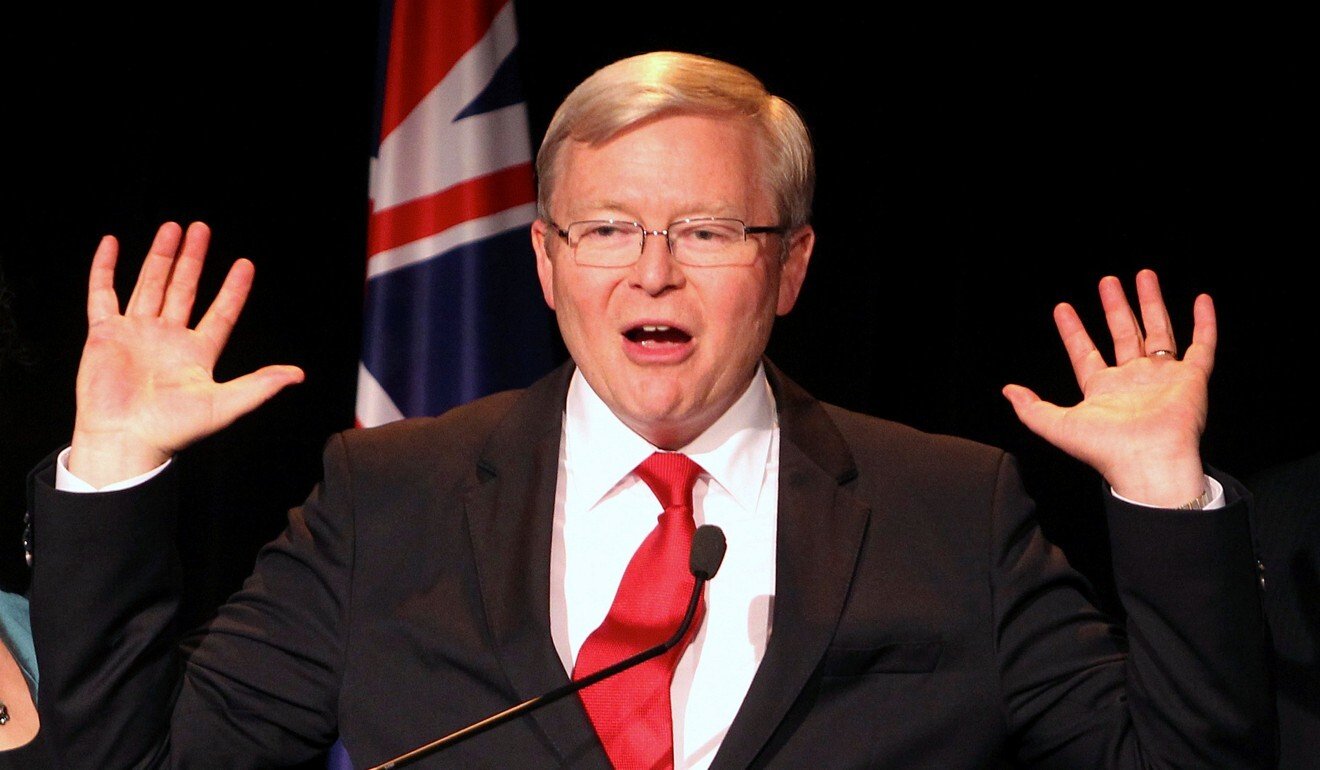 Rudd warned that "nationalist impulses" could escalate a future crisis, "particularly in the several months leading up to the election when the politics of high nationalism are alive and well, both in Washington and Beijing".
The noted Sinophile, who speaks Mandarin and served as a diplomat in China, said he expected Chinese President
Xi Jinping
to attempt to take control of
Taiwan
, which Beijing considers a renegade province, within the next decade.
Describing an invasion as an extreme scenario, he said Beijing was more likely to use tactics such as cyberattacks and economic blockades to force the Taiwanese authorities to conclude that "on balance, the game is up and they'd better negotiate political terms".
"The Chinese under Xi Jinping believe that the forces of history are with them," Rudd said. "They are ultimately dialectical materialists."
He said Beijing was betting on a fading resolve in Washington to defend Taipei, despite the Taiwan Relations Act which commits the
US
to helping the self-ruled island maintain "sufficient self-defence capabilities" – although it does not guarantee it will intervene militarily.
He predicted that Democratic candidate Joe Biden, if elected president, would sell more military equipment to Taipei, but said the jury was still out on whether his administration would intervene militarily.
Rudd said an exit ramp for escalating
US-China tensions
would depend on whether Chinese politics could reform from within and if a possible Biden administration could execute more "carefully and intelligently crafted" policies to counter Beijing.
The former leader of the centre-left Labor Party also took aim at current Australian Prime Minister Scott Morrison and other recent centre-right governments in in the country for pursuing a "mindless" policy on China. He said his successor Malcolm Turnbull – under whose watch
a Chinese company secured a 99-year lease for the Port of Darwin
– had flipped from being deferential to hawkish toward Beijing in step with the administration of US President
Donald Trump
.
"Since then, it's been a case of who can out 'hairy chest' who within the Australian government in being the most belligerent toward Beijing," Rudd said. "So my overall critique of where we've been for the last six or seven years has been its incoherence and its inconsistency against these essential benchmarks of policy."
The former prime minister said Australia should approach China on the basis of being a liberal democracy and US ally, but pursue a mutually beneficial
trade
relationship and cooperate at international organisations on issues of shared concern like
climate change
and the
coronavirus pandemic
.
Canberra should also work with like-minded countries such as
Japan
,
South Korea
and
Canada
to resolve differences with Beijing, he said.
"It pays for us to be, as it were, marching with others, rather than unilaterally engaging in chest beating – which I see episodically from Morrison beating the left chest, and Tarzan Dutton beating the right chest – as opposed to prosecuting a rational, integrated China strategy on Australia's part," Rudd said, referring to the country's Home Affairs Minister Peter Dutton.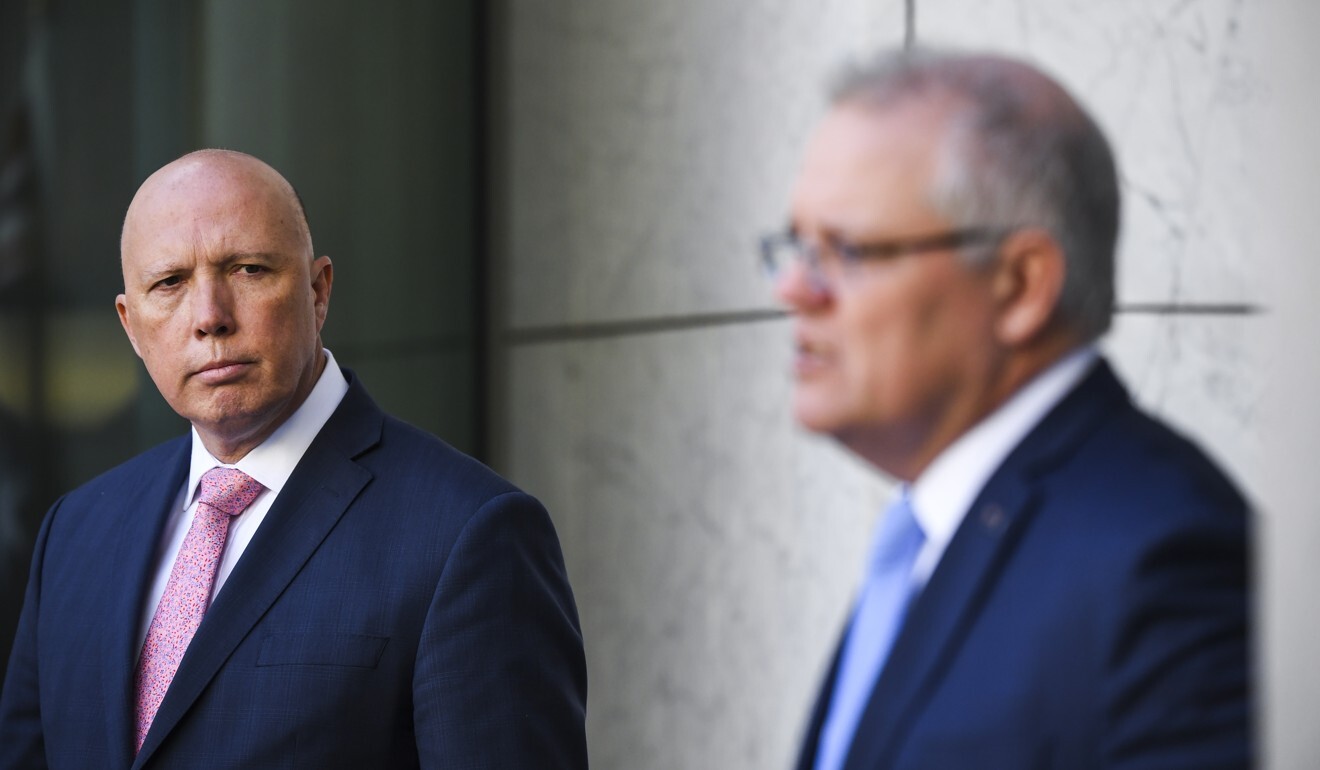 The veteran politician also slammed the current administration for cutting 60 positions at the Department of Foreign Affairs and Trade, including 10 overseas postings, accusing it of sabotaging Australia's ability to act as a responsible middle power and
G20
economy.
"You need a world-class foreign service in order to do that, not one that is shrinking and becoming a boutique, out of the corner of your left handkerchief arrangement," he said.
Although Beijing has insisted the trade measures were not related to politics, the moves were widely seen in Australia as economic retaliation for proposing the inquiry. On Wednesday, Wang Xining, China's No. 2 diplomat in Australia, accused Canberra of singling out Beijing with the proposal,
quoting Shakespeare to liken the proposal to the betrayal of Julius Caesar
. The World Health Assembly, the
World Health Organisation
's governing body, ultimately adopted a
European Union
-brokered resolution calling for a "comprehensive, independent and impartial" investigation into the pandemic. The resolution was co-sponsored by more than 130 countries, including Australia and China.
Criticising what he described as a "woe is me" and "get out of jail card" mentality in relation to the challenge of balancing Australia's economic and security interests, Rudd said it was a "logical nonsense" that the country was "somehow Robinson Crusoe in having a complex China relationship".
"Other countries have got the same challenge," he said, referring to other democracies with close trade links to China such as South Korea and Japan. "What it requires is a disciplined strategic approach, in partnership with countries who share our challenges, dilemmas, but also our core values."
This article appeared in the South China Morning Post print edition as: 'Nationalist impulses' risk sino-u.s. conflict within months, rudd warns