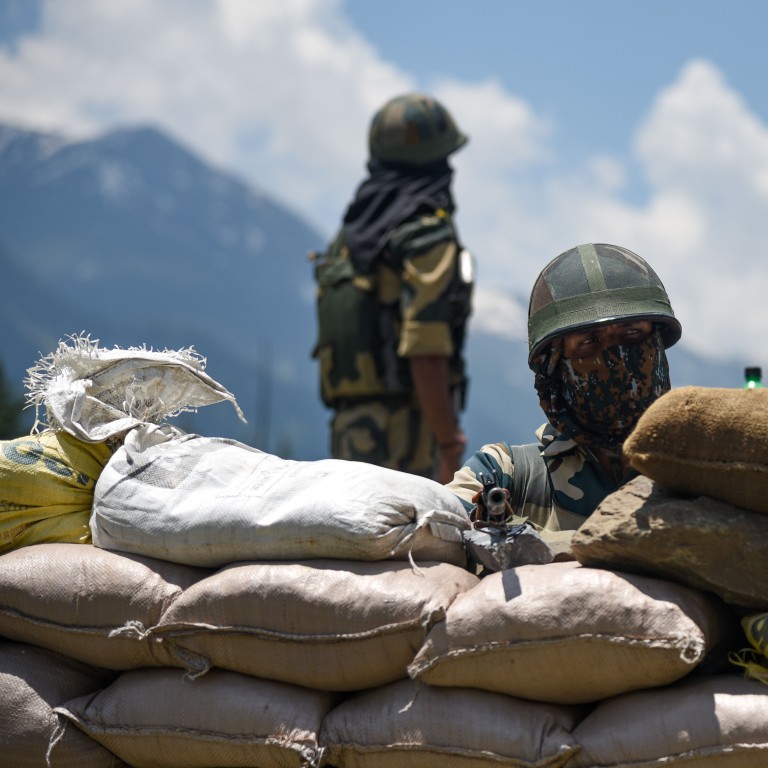 At US-India dialogue in October, China and defence cooperation will be high on agenda
India's External Affairs Minister S. Jaishankar says Washington and New Delhi are now thinking of how to 'secure the world and make it a better place'
His comments come hours after Indian and Chinese militaries accuse each other of provocation on their disputed Himalayan border
India and the United States will hold a ministerial dialogue in October to discuss "China's intentions" and closer security and defence cooperation, as New Delhi and Washington witness an unprecedented convergence of their interests.
Speaking at the United States-India Strategic Partnership Forum on Monday, India's External Affairs Minister S. Jaishankar said that Washington and New Delhi now had a much greater ability to work together, including thinking of how to "secure the world and make it a better place".
"We look upon it not as something tailored to a particular situation or focused on a country, this is not a short-term issue," said Jaishankar, without mentioning China. He added that India had become more "pragmatic" than it has been in the past when it came to aligning itself with other nations.
He was responding to the former congressman and ex-US Ambassador to India Tim Roemer, who in chairing the session brought up the third India-US dialogue – described as a "2+2" for bringing together defence and foreign ministers from both sides.
"These talks will cover many important things, from the intentions of China, air and defence missile systems, anti-submarine warfare, from the Indo-Pacific. Broader cooperation could consist of talking about the Quad and expanding the Quad," Roemer said, referring to an informal maritime security grouping between the US, India, Japan and Australia.
The US and China are at loggerheads over a range of issues from trade to technology to the South China Sea, while Indian and Chinese troops have been locked in a stand-off over their disputed border for almost four months.
Monday's session took place hours after the Indian Army said that a fresh clash between Indian and Chinese troops in the Himalayan region of Ladakh had occurred on Saturday night.
According to diplomats in New Delhi, the summit is likely to be held in India if the Covid-19 pandemic allows for it, and the meeting could lead to more defence purchases by India from the US, especially keeping in mind its heightened security concerns about China on the land and maritime fronts.
It will take place after defence and foreign ministers meet early this month as part of the China-led Shanghai Cooperation Organisation (SCO) and an annual summit with Japan that is expected to go ahead in mid-September despite Prime Minister Shinzo Abe's resignation last week due to poor health.
When Roemer asked about India's arch-rival Pakistan's relationship with China and its impact on ties, Jaishankar said it was important for New Delhi and Beijing to reach an understanding, as it was inevitable that as countries got more powerful, their capabilities and influence would expand correspondingly.
"We will see it in China and they will see it in us," he said.
"This modus vivendi is extremely consequential for both countries and the rest of the world."
MILITARY PROVOCATION
The latest clash was the second such incident along the
disputed border
in less than three months, and while Indian military and government sources hinted there had been violence, the Indian Army's statement did not make this explicit.
It blamed the clash on the
People's Liberation Army
(PLA), saying troops "violated the previous consensus" between the two countries and took part in "provocative military movements".
It added that it had undertaken measures to "strengthen our positions and thwart Chinese intentions to unilaterally change facts on the ground".
But China's military said that Indian troops had crossed the border Monday near Pangong Tso – a hotspot where troops have massed since June – and engaged in "open provocation and caused the border situation to become tense".
"The Chinese military is taking necessary countermeasures," the PLA's regional command said in a statement, accusing India of "seriously violating China's territorial sovereignty".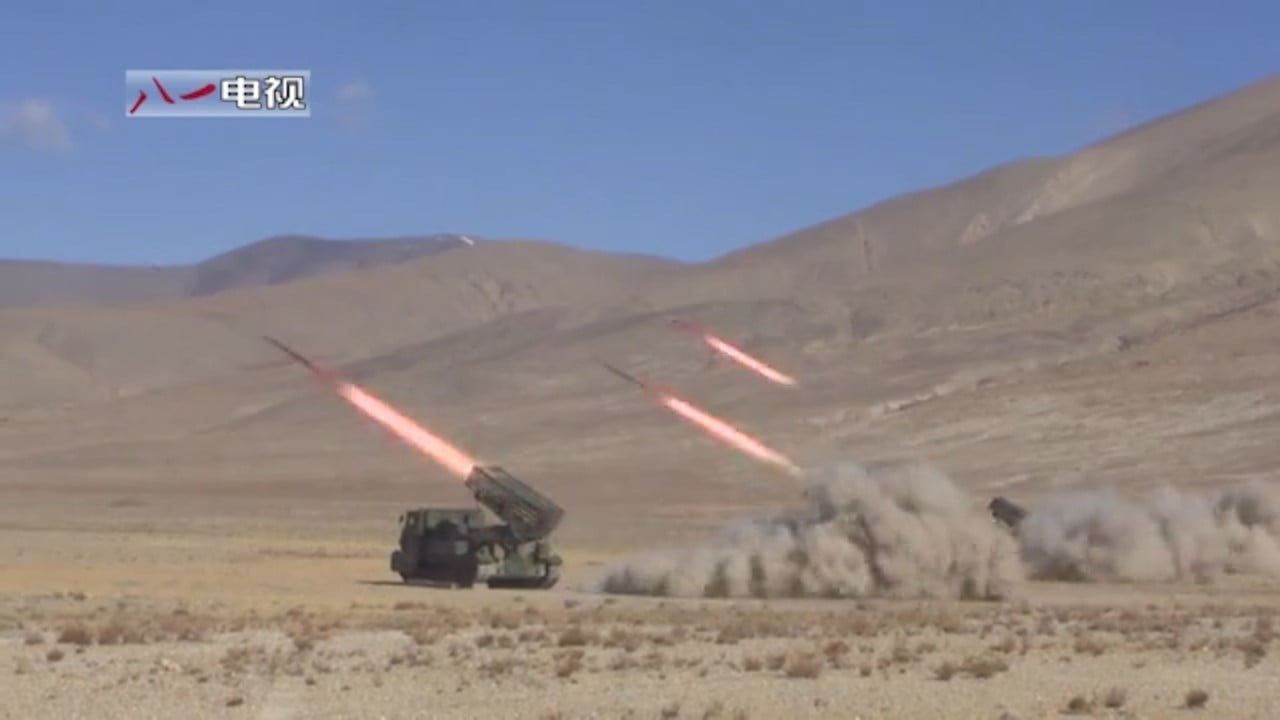 01:55
Chinese exercise in Tibet after border clash with India
Chinese exercise in Tibet after border clash with India
One military source said that Indian troops had rushed to "block" the Chinese forces from "further intrusions inside Indian territory" and that this prompted a violent exchange.
However, as per protocol aimed at preventing such clashes from escalating, both sides were unarmed, the source added.
Thousands of Indian and Chinese soldiers have been locked in a stand-off at various points along the Line of Actual Control (LAC) since early May, when the first skirmish between the two sides was reported in the Himalayan region of Ladakh, leading to injuries on both sides. So far, the major points of contention have been in the Galwan Valley, the Depsang Plains, Hot Springs, Gogra and the Pangong lake.
All these areas are strategically vital for both countries. For India, they are needed to ensure control over assets like the Darbuk-Shyok-Dault Beg Oldie highway, an all-weather road connecting Leh to the Karakoram Pass that acts as a buffer between Ladakh and
China's
Xinjiang Uygur a
utonomous region. The region's proximity to the Chinese-controlled Aksai Chin makes the areas of great significance for China, too.
On June 15, a clash in which soldiers beat each other with clubs and rods spiked with iron nails killed 20 Indian soldiers and an unconfirmed number of Chinese. The clash occurred at the Galwan Valley, a region lying along the LAC where the countries have conflicting territorial claims.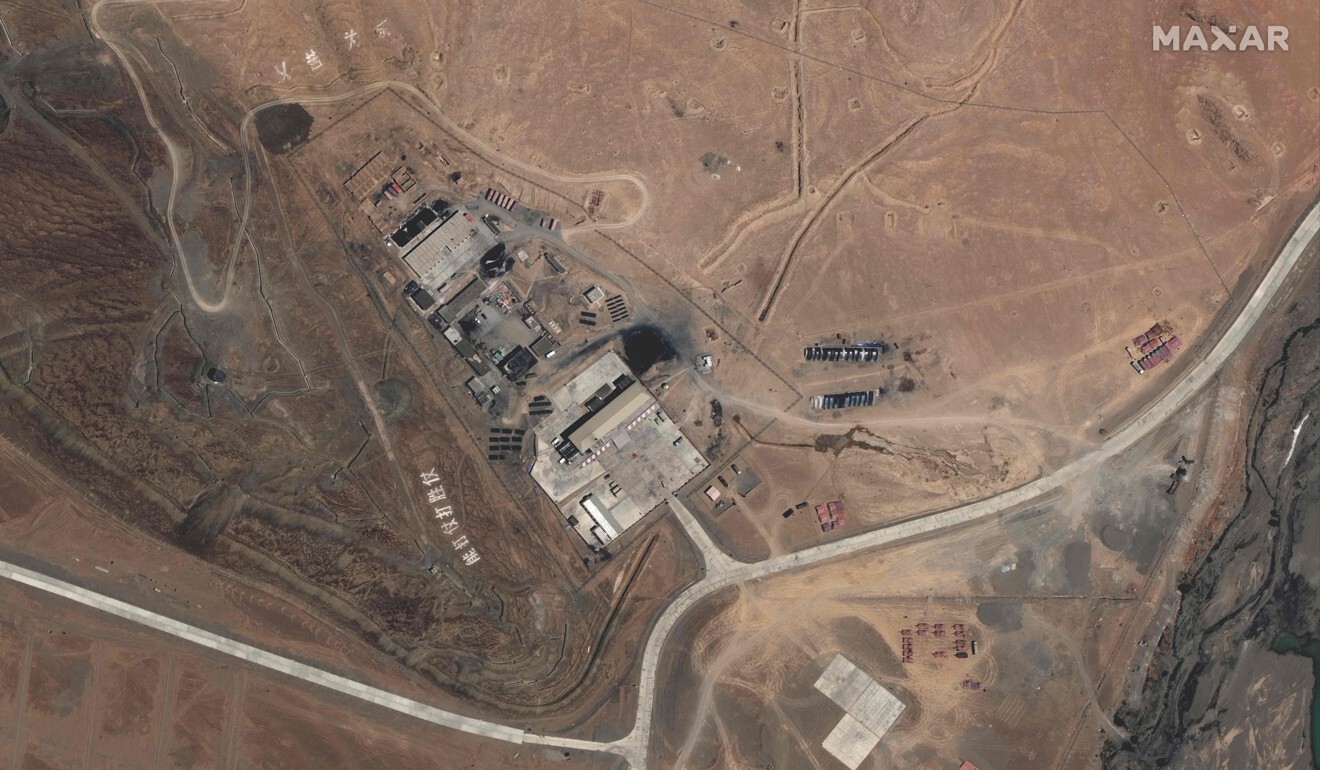 Since then, the two sides have been locked in talks on both the military and diplomatic levels to ease tensions. There have been at least 14 meetings at various levels, including between Chinese Foreign Minister Wang Yi and India's National Security Adviser Ajit Doval, as well as a telephone call between Wang and his Indian counterpart, S Jaishankar.
But significant progress has been lacking.
At 119 days, the stand-off is now one of the longest between the countries. The last such stand-off, on the Doklam plateau at the junction between India, China and Bhutan in 2017, lasted 72 days.
'PREPARED FOR MILITARY ACTION'
If anything, the dispute had widened, military sources said.
Last week, India's chief of defence staff General Bipin Rawat warned that if the talks did not resolve the deadlock India was "prepared for military actions to restore status quo".
Retired military officer Pravin Sawhney, the editor-in-chief of the New Delhi-based Force magazine, said the clash indicated talks had failed.
"It is now clear that the disengagement process has not happened. Disengagement means that the two sides must be at least 100 yards apart, but clearly, that has not happened," Sawhney said.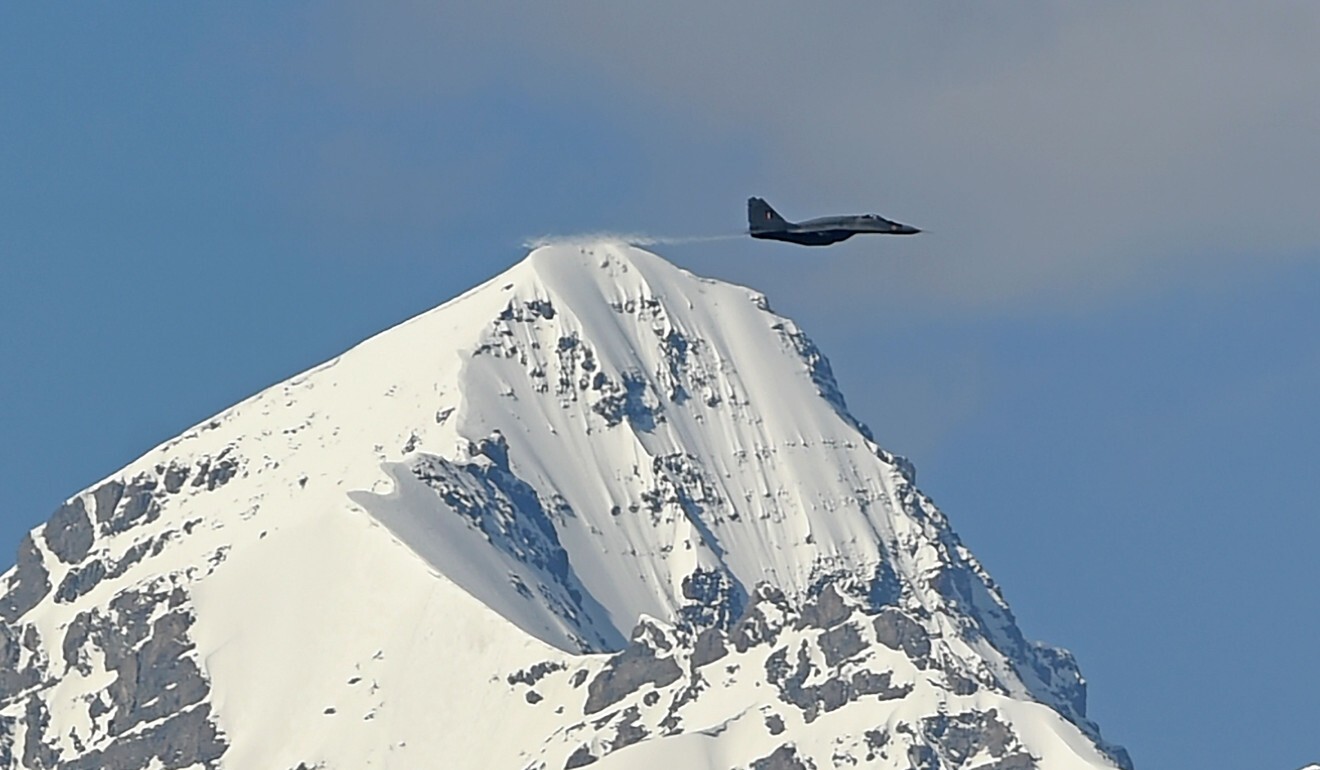 Even as emergency talks between brigade-level military commanders took place, the latest clash was likely to set the stage for an escalation of tensions, Indian government sources and military analysts said.
According to Sameer Patil, a fellow of international security studies at Gateway House, a Mumbai-based think tank, the latest clash would make it difficult to resolve the dispute.
"Saturday's clash shows that the Chinese are trying hard to protect the territory that they have gained," he said.
So far, he said, India had been reticent to respond to China militarily and, instead, had increased diplomatic and
economic pressure
. It has banned 59 Chinese apps, including the social media platform TikTok, and made Chinese investment in India's public and private sectors more difficult. It has also
forged closer military ties
with the
United States
and Australia as well as enhanced its engagement with Taiwan.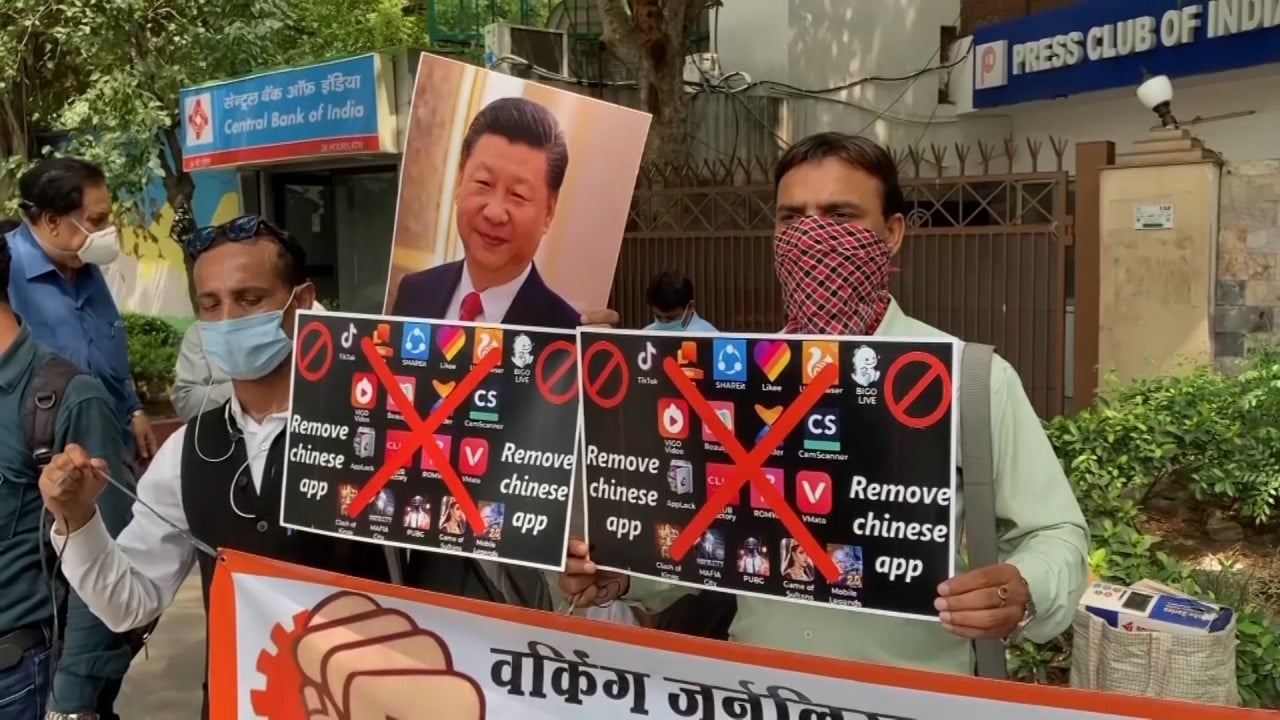 03:08
India bans dozens of Chinese apps, including TikTok and WeChat, after deadly border clash
India bans dozens of Chinese apps, including TikTok and WeChat, after deadly border clash
"But despite these steps, the Chinese do not seem to be budging from their stance and it hasn't even impacted their military actions," said Patil. "Now, India can't even anticipate what might happen next."
Sawhney said Chinese forces were unlikely to budge from their new positions. "They have changed the status quo on the ground with their transgressions since May and now want to present India with a fait accompli."
A source in the Indian government said that
India
faced an urgent choice in its coming engagements with China.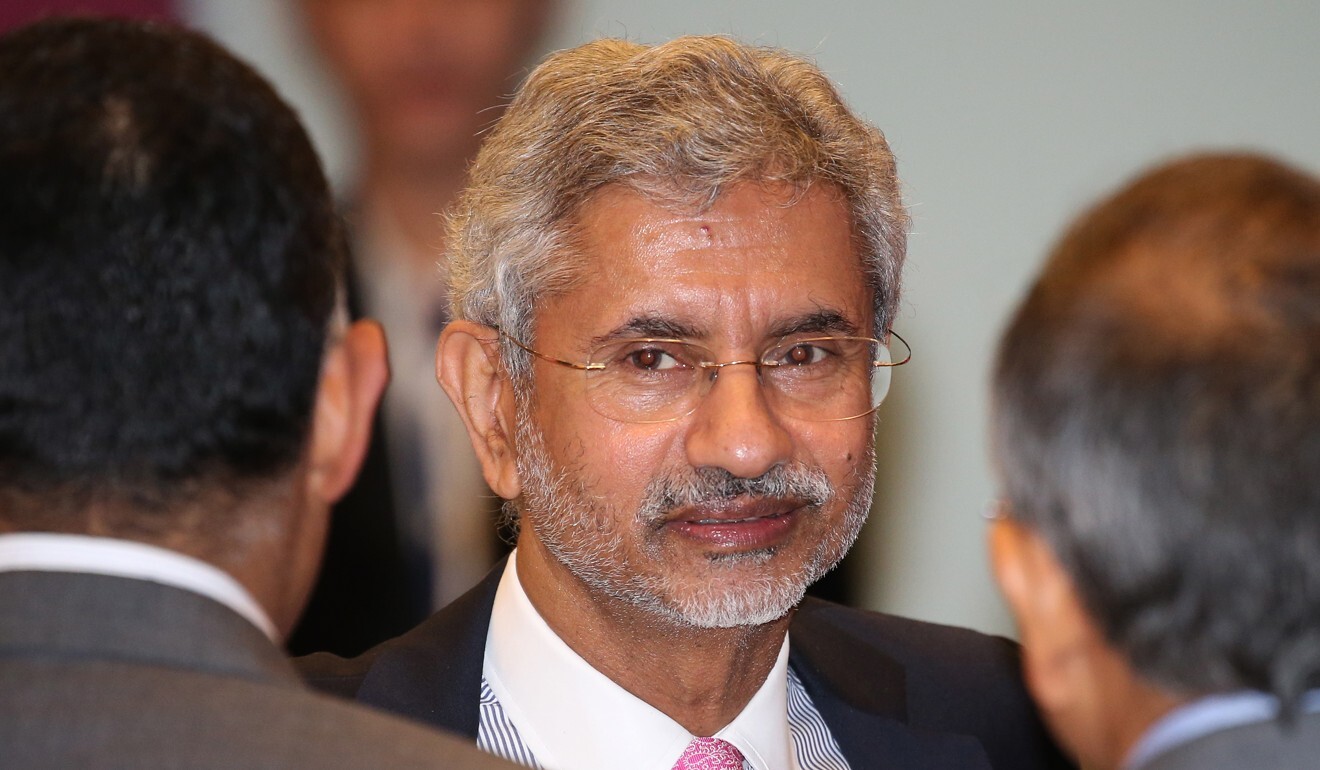 The Indian defence minister, Rajnath Singh, and external affairs minister, S. Jaishankar, are headed to Moscow this month for the SCO meetings and there has been speculation they will hold meetings with their Chinese counterparts before then.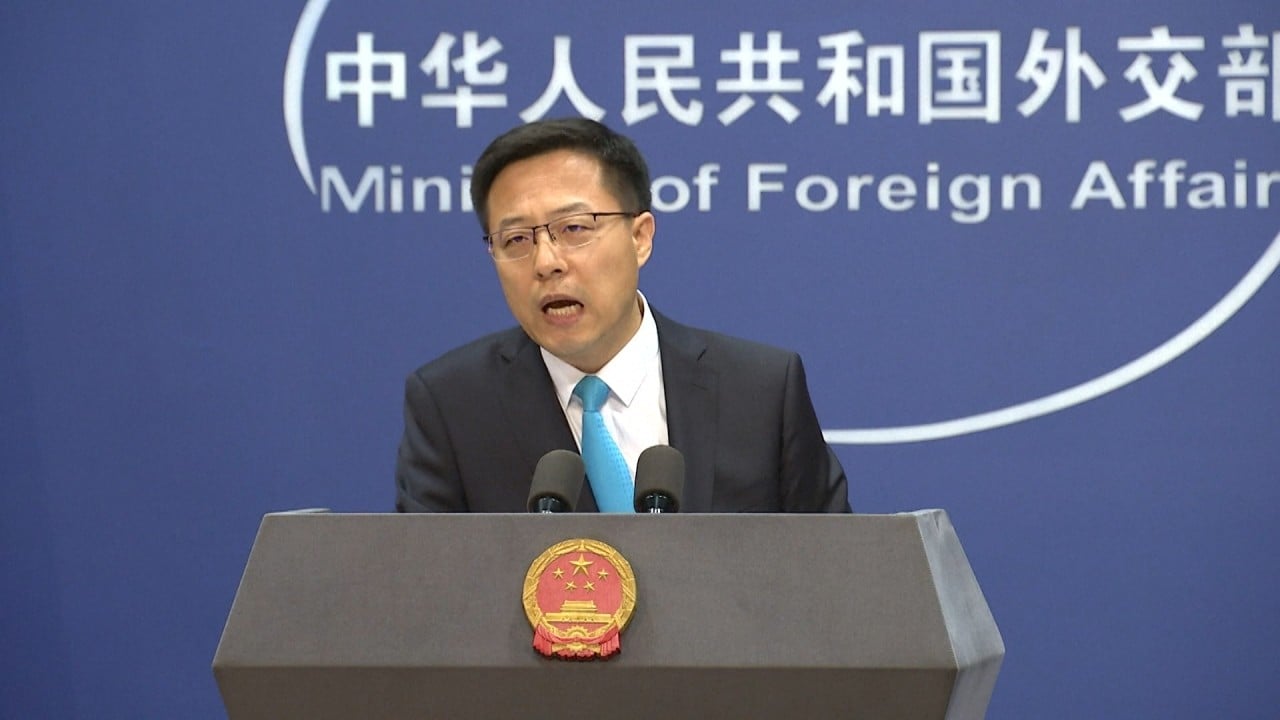 02:03
China says India should take 'entire responsibility' for deadly border clash
China says India should take 'entire responsibility' for deadly border clash
"However, the latest incident throws a spanner in the works because we will have to see if public pressure allows us to have conducive diplomatic engagement with China at this point," said a New Delhi-based diplomat.
Additional reporting by Agence France-Presse