Thailand
Get more with myNEWS
A personalised news feed of stories that matter to you
Learn more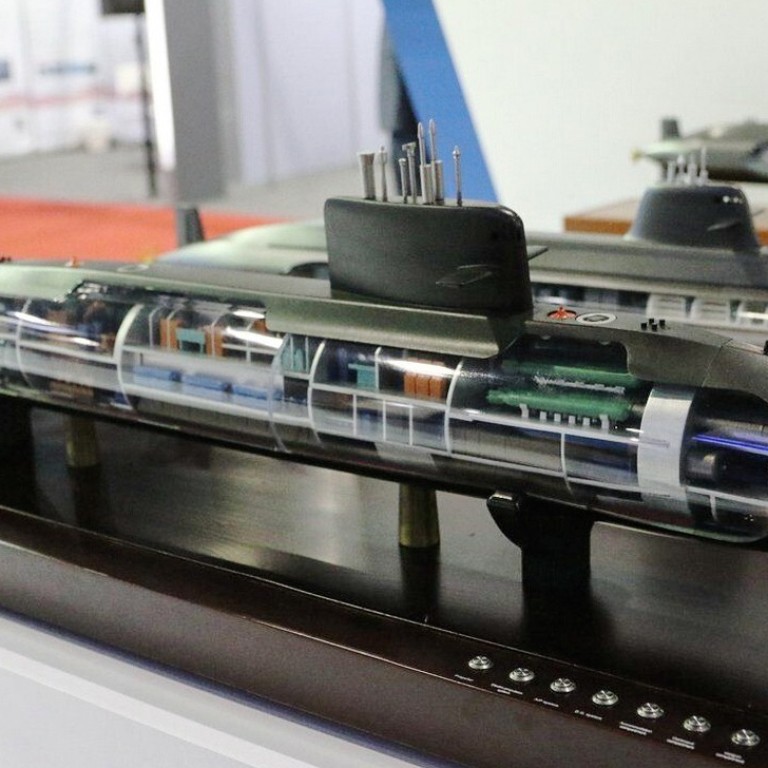 Thai-China submarine deal backlash shows pressure on Prayuth to defend arms buying spree
Since Prayuth Chan-ocha took power in 2014, Thailand has increasingly been arming itself with weapons from China
As Thailand's order of two Chinese submarines stalls, one analyst says US-China tensions could be behind the deal's delay
The public backlash that forced
Thailand
to delay plans to procure two more
submarines
from
China
stemmed from a lack of clarity on why the navy needed such hardware and the validity of the deal signed three years ago, a lawmaker and analysts said.
But a Hong Kong-based military commentator also suggested there could be geopolitical manoeuvring behind the scenes, as the
United States
– which counts Thailand as a strong treaty ally – clashes with China over an array of issues ahead of the
US presidential election
.
Opposition lawmaker Yuttapong Charasathien said his Pheu Thai party – backed by ousted former leader Thaksin Shinawatra – had questioned whether representatives from the Thai Navy and submarine builder China Shipbuilding & Offshore International, who signed the agreement in 2017, had the authority to do so.
There should be a "full powers" document from both the Thai and Chinese head of governments to make it a valid pact, he said.
"General Prawit Wongsuwan, the deputy prime minister, said he would provide all documents to prove that the deal is valid," said Yuttapong, who was among 24 opposition lawmakers in a parliamentary subcommittee that included 72 others from the government coalition scrutinising the navy's budget for the 2021-2022 financial year.
The subcommittee had after a vote approved the acquisition of two Yuan Class S26T submarines worth 22.5 billion baht (US$726 million). The purchase of one submarine had gone through in 2017 and is expected to be delivered in 2023.
Since former general Prayuth Chan-ocha took control via a coup in 2014, defence relations between Thailand and China have increased, with Beijing increasingly being the kingdom's arms supplier. Last year, after an election – criticised as rigged – returned Prayuth to power, the Thai army set out to buy 14 Chinese heavy
VT4 tanks
after the first procurement of 28 of them in 2016.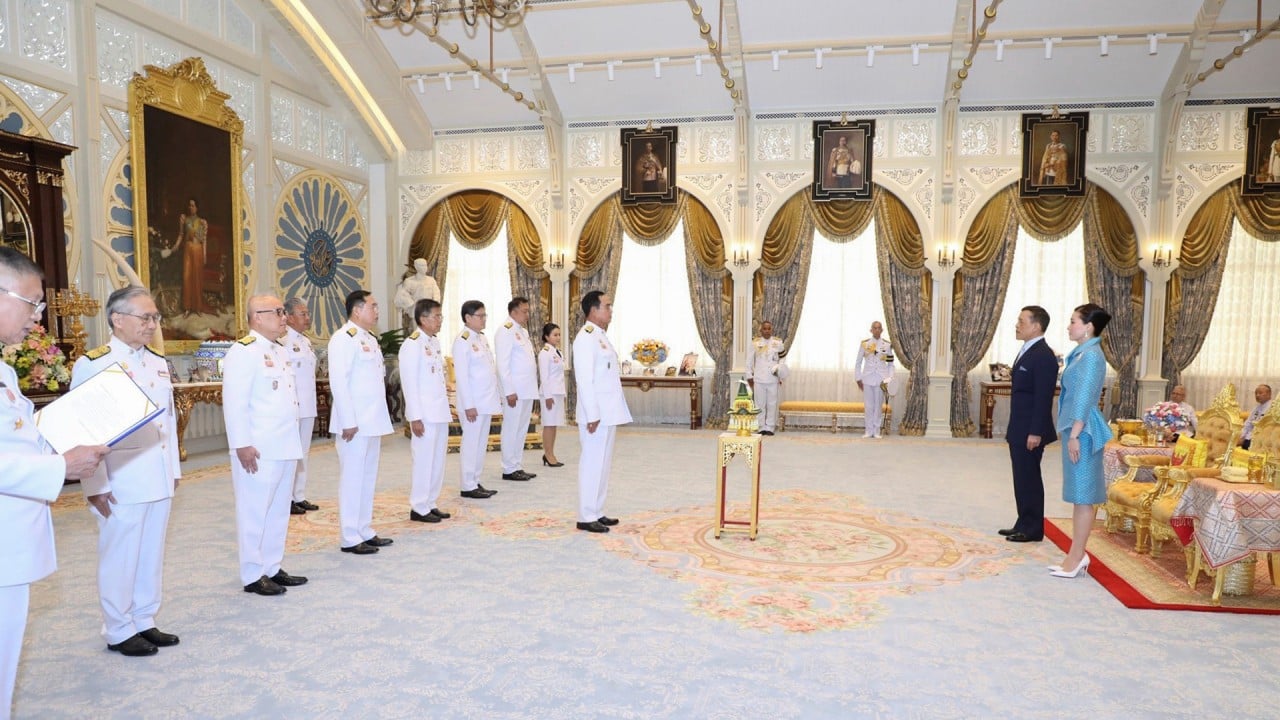 02:43
Thailand's new cabinet sworn in following weeks of anti-government protests
Thailand's new cabinet sworn in following weeks of anti-government protests
It has also made major arms acquisitions from China and has expressed interest in more joint exercises and joint training.
Hong Kong-based military commentator Song Zhongping speculated there could be an "American factor" to delay the acquisitions, that came about after public backlash with "People don't want submarines" trending on Twitter.
"The US and Thailand are treaty allies. As the China-US confrontation continues, anything could happen. Moreover, the US is also a major weapons supplier to Thailand. The American factor could have played an important role here too," Song said.
Critics said the Thai government has yet to provide a clear reason as to why it pressed ahead with the Chinese submarines in the first place or whether it had a chance to consider quotations from other countries.
Last week, the Navy held a press conference claiming that acquiring the submarines would increase its "deterrence capability", particularly with regard to security issues in the
South China Sea
, but observers were less than convinced.
Said Paul Chambers, lecturer at the Centre of Asean Community Studies, Thailand's Naresuan University: "Not only does Thailand have no claim to any part of the
South China Sea
, but since the submarines were purchased from China, Beijing would certainly not want any Thai subs to go into the South China Sea anyway … such talk is no more than bluster."
Members of the public said the Navy had failed to justify why the country should spend this amount on submarines, given that the country's tourism and trade reliant economy has been badly hit by the
coronavirus
pandemic and is expected to contract by a record 8.5 per cent this year.
The outlook for Thailand has been further rattled with the sudden resignation of its new Finance Minister, who took office three weeks ago after a cabinet shake-up. Predee Daochai, a former banker,
tendered his resignation on Tuesday
, citing ill health.
Meanwhile, the Prayuth administration has had to contend with mounting
demonstrations by students
calling for more democracy and to reform the monarchy.
Chambers said: "These submarines are becoming another flashpoint in Thai civil society's opposition to the military and Prayuth government because of the Navy's insistence on buying expensive military largesse during a pandemic, the opaque manner in which (they) were purchased and the fact that the contract to purchase (them) may have been invalid."
Song, the Hong Kong-based commentator, said the deferment of the submarines purchased would be "understandable to China".
"Given their longtime relationship, I believe the two sides would be able to negotiate a solution," he said. "On the other hand, arms sales are not merely commercial deals but they are guaranteed by both countries' reputation. The Thai government will also have to handle it reasonably."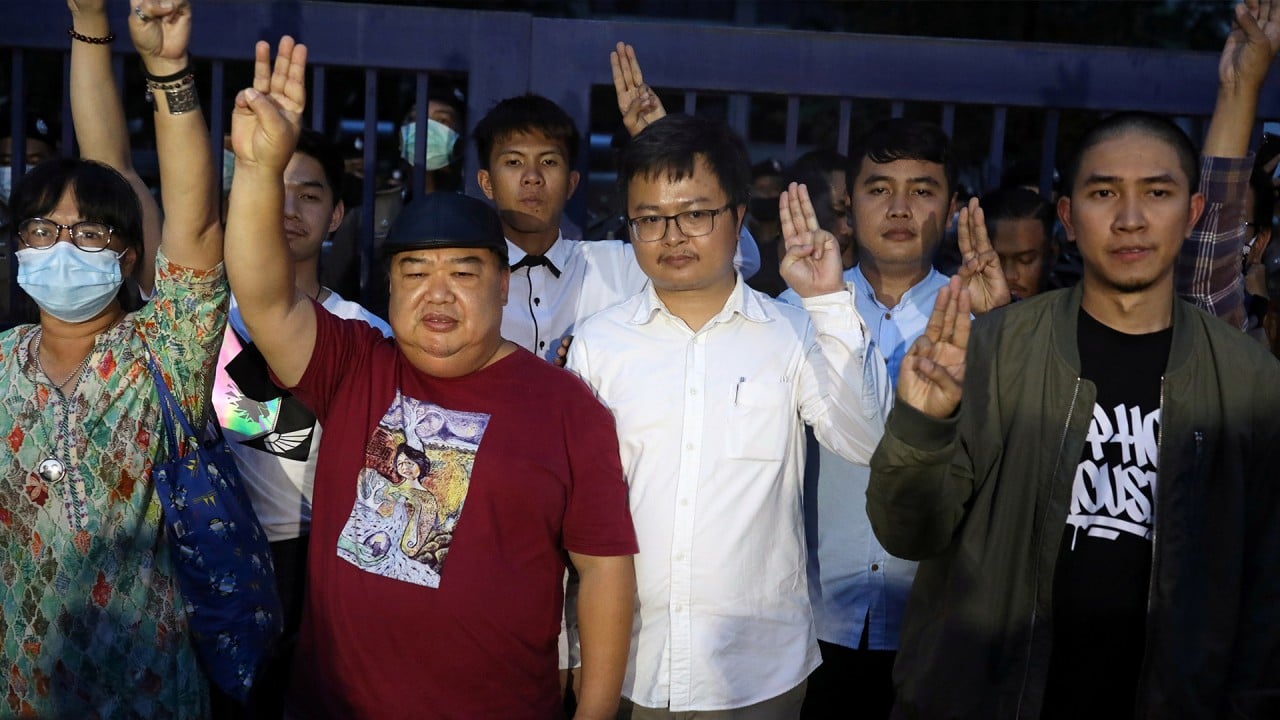 01:48
Thailand arrests at least 8 activists in latest crackdown on anti-government protests
Thailand arrests at least 8 activists in latest crackdown on anti-government protests
Sek Sophal, a security researcher at Japan's Ritsumeikan Asia Pacific University, said Beijing was also looking at Thailand's domestic political situation with concern.
"What I think China is worried about is that any possible change of the Thai domestic politics would likely lead to the change of the submarine procurement project.
"If the current government cannot stay in power, the new government may or may not support the existing submarine project. It is possible that the new government might renegotiate to set new terms of conditions or permanently cancel the submarine procurement project," he said. "Clearly, none of these two options is good for China."
This week, Prayuth, also the defence minister, appeared to hint that China had not yet been formally informed of the suspension of the deal.
He said on Monday that talks would be conducted between both sides, without elaborating, though Bangkok Post quoted a source who said China had agreed to the delay for a year.
Government spokesperson Anucha Burapachaisri, in announcing the delay on Monday, insisted the plan to purchase the submarines would eventually go ahead.
But analysts said it would be a hard sell with the public. A Navy spokesperson had earlier pointed to Myanmar – Thailand's neighbour to the west – obtaining its first submarine just last year, and said it meant the Thai Navy had to "deal with a new situation". The spokesperson said Myanmar had obtained a Kilo-class submarine from
India
and was looking to acquire more of those. The Kilo-class submarine is Russian-made and was purchased by India in 1980.
Sek Sophal, the security researcher, said Thailand's primary security interests in both the Gulf of Thailand and the Andaman Sea were "more about non-traditional security, such as illegal fishing, drug trafficking, human trafficking and piracy", as well as some maritime border disputes with
Myanmar
and
Cambodia
.
The security threats posed by those issues "should not require responses from submarines", he said.
For Chambers, Thailand's security issues would remain largely domestic, especially until at least 2023 when the first submarine will be handed over.
"Thailand's only security issues now and in the near future are insecurity in the country's deep south, where a Malay-Muslim insurgency continues to rage, and regime insecurity, owing to growing
student protests
throughout the country," he said. "I cannot see how the purchase of submarines is related to these two issues."
Additional reporting by Liu Zhen
This article appeared in the South China Morning Post print edition as: Validity of Thai-China sub deal questioned