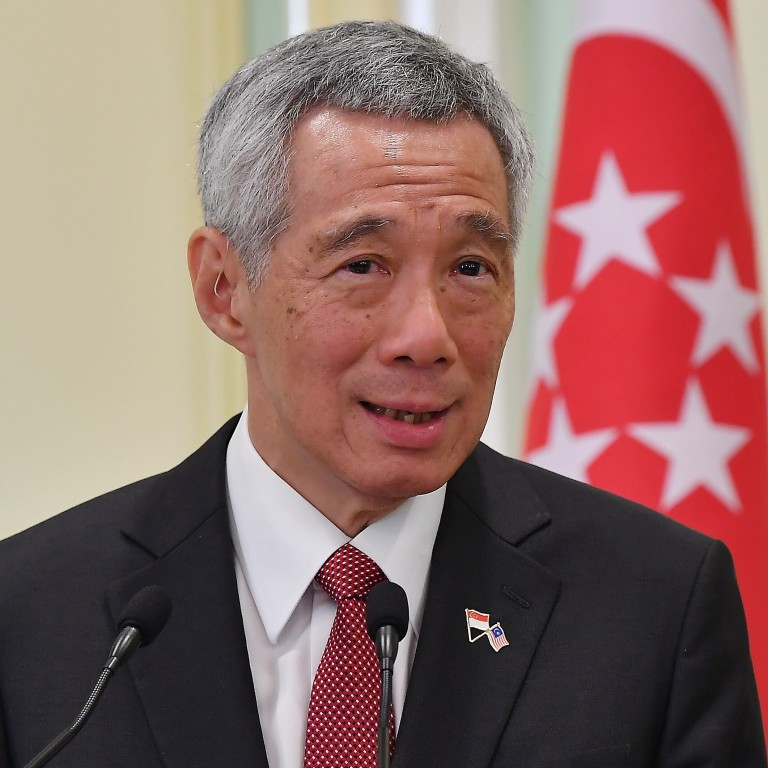 Singapore PM concedes Covid-19 missteps, warns against leaving PAP's 'Garden of Eden'
Lee Hsien Loong's first major speech since the July election addressed emergency measures, migrant workforce concerns and more political opposition
He cautioned against viewing success under the ruling party as an ordinary state of affairs: 'You leave the Garden of Eden, you cannot go back'
Singapore's
Prime Minister Lee Hsien Loong
on Wednesday conceded several shortcomings in the country's
Covid-19 response
– including its handling of the surge in cases in migrant worker dormitories – but said these reflections were "wisdom after the fact".
In a wide-ranging address to parliament, Lee said "in the fog of war, it is not possible always to make the perfect decisions".
"Yet we have to decide and move. We cannot afford to wait. The key is to watch things closely, learn from experience, and adapt our responses promptly as new information emerges and the situation changes," he said.
Speaking to lawmakers for the first time since
Singapore
's July 10 election, Lee broached a wide range of issues, and stressed that even amid the current economic gloom, there remained many investors interested in undertaking projects in the island nation.
A significant portion of his speech was also dedicated to addressing the future of his ruling People's Action Party (PAP) and national politics at large, with the opposition Workers' Party having made historic gains in July's general election.
On the response to the pandemic, he said if given a chance to do things differently, the government would have issued an earlier mandate on wearing masks, and quarantined all returning Singaporeans instead of just those returning from certain countries so the virus "did not spread to their family members, colleagues, and friends".
"And we would have tested all of them before releasing them from quarantine, even if they did not show any symptoms, instead of assuming that no symptoms meant no infection."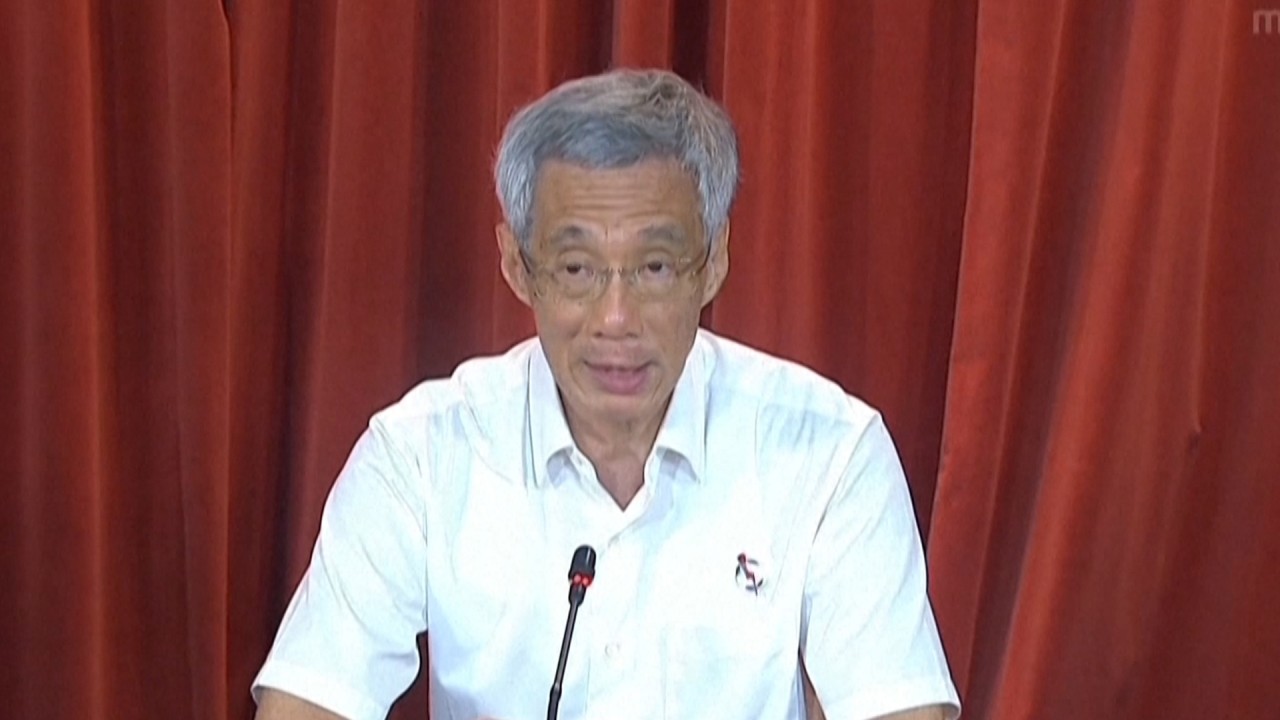 01:03
Singapore election: Prime Minister says he has 'clear mandate' despite slipping support
Singapore election: Prime Minister says he has 'clear mandate' despite slipping support
The government was on the receiving end of sharp criticism when cases began to surge in these residences in March, amid complaints about poor hygiene conditions there. Various agencies including the military were later brought in to deal with the situation.
Singapore's fatality rate is presently one of the lowest in the world, with fewer than 100 patients remaining in hospital.
Reacting to Lee's comments, associate professor Jeremy Lim of the National University of Singapore's Saw Swee Hock School of Public Health said he appreciated the government's "humility and wisdom" in reviewing its response early on in the pandemic.
"In general, hindsight is always 20/20 and every country would have made mistakes given this is a novel pathogen and no one living has experience managing in a global pandemic," he said.
MIGRANT WORKFORCE CONCERNS
The prime minister's speech came on the third day of an ongoing debate on his government's agenda for the coming electoral term, which was outlined last week by President Halimah Yacob in a speech prepared by Lee's administration.
Public concerns over the country's large migrant workforce have dominated much of the debate, with lawmakers from the PAP as well as the opposition raising questions on the government's work-pass policies.
Lee acknowledged the high level of interest in the matter, suggesting "in an economic downturn, this issue becomes sharper". He said the government was working to assuage these concerns, and he also sought to provide Singaporeans with a sense of optimism.
"It may surprise you, but even in this depressed economic climate, where some companies are consolidating and laying off workers, many investment projects want to come to Singapore," he said.
Lee said a pharmaceutical company was planning to build a plant in the city state, while another firm specialising in pandemic risk insurance was also looking to set up shop there.
He said some Fortune 500 companies were considering moving their regional headquarters to Singapore "because of political uncertainties elsewhere", along with financial institutions that wanted to grow their existing presence in the country.
"They see good prospects in the region and want a stable base to work from. All these projects will create good new jobs for Singaporeans. But for them to come here, they must feel welcome, and be allowed to bring in the talent they need," Lee said.
"We will adjust our policies to safeguard Singaporean jobs, but let us show confidence that Singaporeans can hold our own in the world."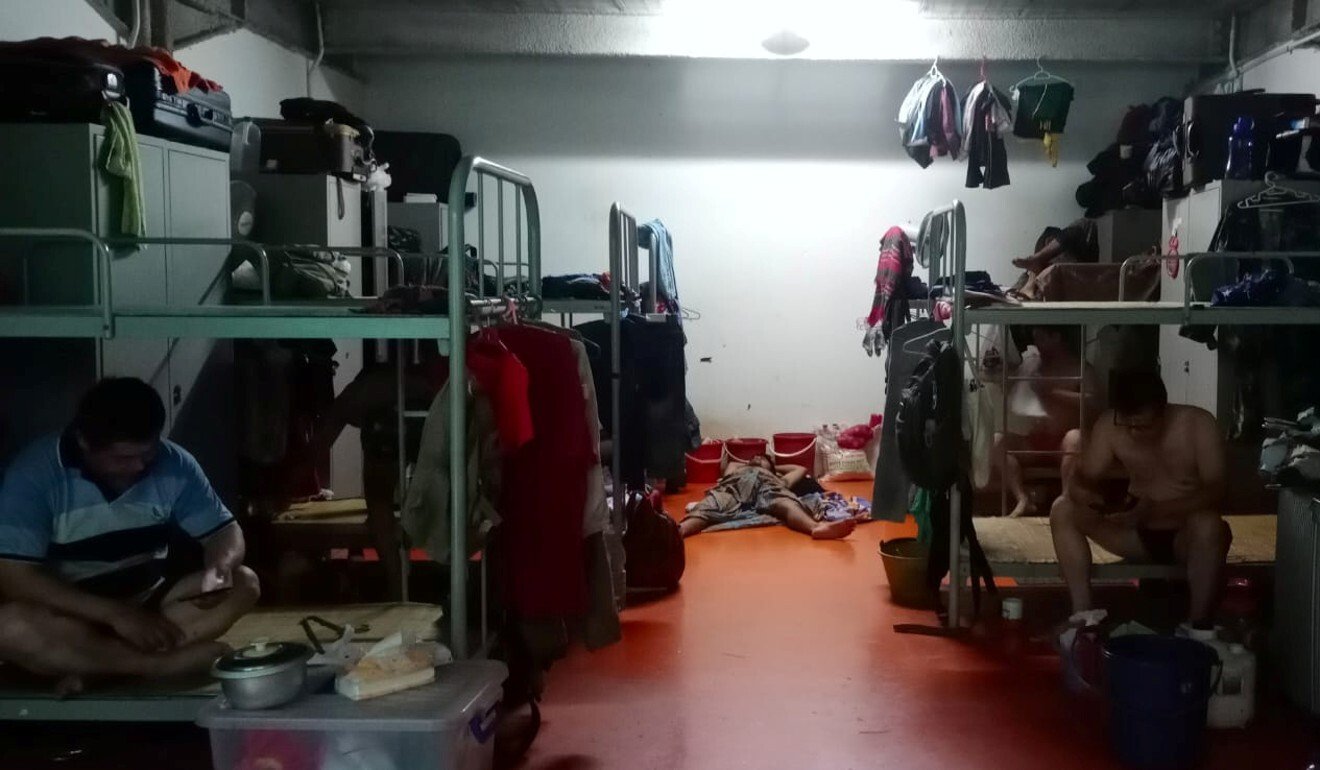 PAP AND THE 'GARDEN OF EDEN'
Lee spoke at length, and at times emotionally, on the country's political trajectory. His PAP, in power since 1959, ceded ground to the opposition in the election, with the Workers' Party winning 10 of the 93 seats – the most by an opposition party in five decades.
The prime minister acknowledged that the presence of an "adequate number of opposition MPs" in parliament was good for the country as it kept the PAP on its toes and "shows the public that the government has nothing to hide, and will answer all questions, however awkward".
Still, he asked: "We all hope that diversity will make a hundred flowers bloom. But how do we prevent diversity from producing polarisation? How do we make sure disagreement does not result in paralysis?"
Lee said the country's success under the PAP's 61-year rule was not an ordinary state of affairs. "Every one of us thinks that it is just normal. But even in Singapore it is not normal at all … it's like being in the Garden of Eden. Things are going right, they stay right. You leave the Garden of Eden, you cannot go back."
He also expressed dismay with the perception among voters that the PAP would be returned to power even if they backed the opposition in certain districts. The Workers' Party currently controls two group representation constituencies and a single-seat ward.
"How long can Singaporeans vote for the opposition in some constituencies, in the expectation that somehow, somewhere else, their fellow Singaporeans will ensure the PAP is returned to power?" Lee asked, adding that at some point a vote for a strong opposition meant a vote for a "different government".
Workers' Party's chief Pritam Singh countered by saying he and his party had no immediate designs to form government.
"Sure, there's the prospect of [the party's] growth. But it's not growth for growth's sake. I'm not desperate for power, prime minister," Singh said during a vigorous back and forth with Lee.
It was the first such exchange since Lee's move to recognise Singh as the country's first ever Leader of the Opposition, in light of the Workers' Party's breakthrough.
The PAP, co-founded by the prime minister's father and Singapore's independence leader Lee Kuan Yew, has a global reputation for its ironhanded approach towards governance. Lee, now in his 16th year as premier, in his speech suggested he wanted to adopt a more open approach towards opposition voices – even amid concerns about polarisation.
Chong Ja Ian, a regular political commentator, said it was important for Singaporeans to understand that "robust debate and scrutiny does not mean that society will necessarily descend into polarisation and stasis".
The National University of Singapore political science professor said Lee's comments on politics, which cast doubt on the impact of a growing opposition, were "unsurprising" and "very much standard partisan politics".
He added that Singaporeans had shown they were particularly discerning when voting for non-PAP parties. "Their vote goes to parties that they believe are sufficiently professional, responsible and serious," Chong said.
Others, such as public policy professor Kenneth Paul Tan, took issue with Lee's insinuation that the country's system of democracy, based on Britain's Westminster system, would lead the opposition to inevitably act in an adversarial manner against the sitting government.
Said Tan: "Why can't we think of having a high-quality opposition in parliament as a means of keeping the government on its toes and being more responsive, as a source of new ideas and alternative perspectives so necessary in a complex world where unchallenged assumptions are going to be the cause of our downfall?"
This article appeared in the South China Morning Post print edition as: PM admits to coronavirus missteps