Japan
Get more with myNEWS
A personalised news feed of stories that matter to you
Learn more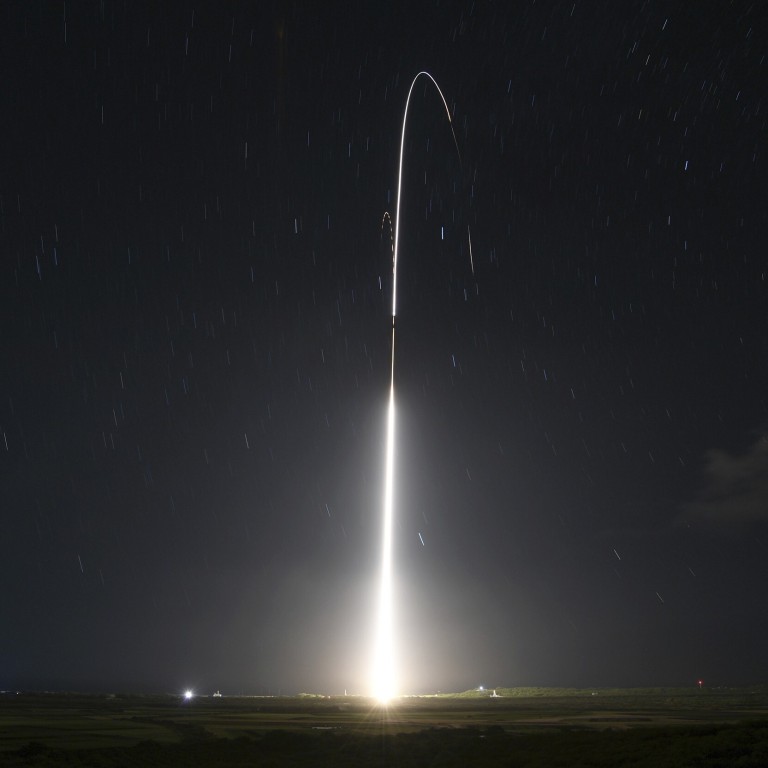 Japan considers dedicated missile-defence warships as alternative to US-developed Aegis Ashore system
Tokyo has informed Washington of its decision, with the new warships envisioned as costing less than its existing Aegis-equipped destroyers
Outgoing PM Abe is expected to this month issue a statement on the government's missile defence stance, including striking bases in other countries
Japan
is considering the construction of specialised warships, with the sole objective of destroying inbound ballistic missiles, as an alternative to the cancelled plan to build US-developed Aegis Ashore defence batteries.
Tokyo has informed the
United States
of its proposal, government sources told Kyodo News, with the envisioned warships to cost less than adding to the eight Aegis-equipped destroyers already operated by Japan's Maritime Self-Defence Force because they will not have the same anti-aircraft and anti-submarine capabilities.
Analysts, however, caution that producing "stripped-down" warships will make them extremely vulnerable to attack and limit their ability to perform their primary task.
Outgoing
Prime Minister Shinzo Abe
is expected to issue a statement by mid-September to explain the government's stance on missile defence, including the possibility of Japan acquiring a strike capability against missile bases in other countries. The ruling Liberal Democratic Party (LDP) will hold a leadership vote on September 14 to replace Abe, who is stepping down due to poor health.
Defence minister Taro Kono in June announced that firm plans for two of the Aegis Ashore systems, in Yamaguchi and Akita prefectures, were being scrapped due to strong opposition from local residents as well as rising cost estimates.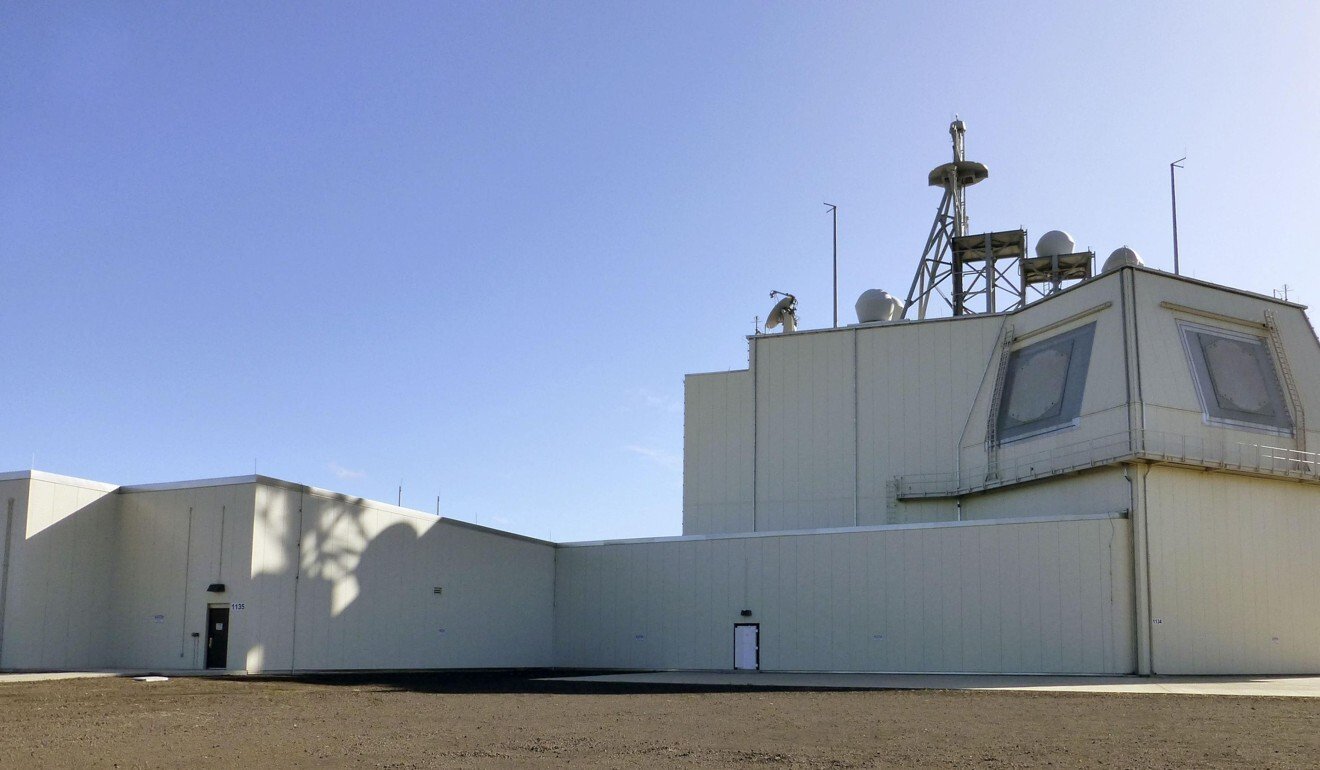 But that decision raised new concerns, as it would mean that Japan's Self-Defence Forces lacked the advanced weapons systems required to protect the nation from a missile attack. Also taking note were the US government and American firm Lockheed Martin, which had already signed a contract with Tokyo to provide the radar system.
"This would appear to be the least terrible compromise for missile defence as it does mean that Japan will be able to keep its contract for the Aegis radar system, even if the technical details have to be modified to have it fitted into these new ships," said Garren Mulloy, a professor of international relations at Daito Bunka University and an expert on defence systems.
"It is also a positive because it will be used to demonstrate that whoever is the next prime minister of Japan, he is not soft on missile defence," he added. "This also shows to the US that Japan is serious about missile defence, which is arguably the most important point because it means that Japan is still the first line of defence for the US troops here, in Guam, in Hawaii and, ultimately, the mainland US."
Mulloy said that while a network of ground-based Aegis anti-missile facilities would have provided the best defence, a new warship was an improvement on the suggestion for towed barges with Aegis anti-missile systems, which he called "impractical". However, he also has reservations about the new idea.
"I think the idea of stripped-down warships purely for ballistic missile defence is untenable because you cannot put your most vital defensive system at sea and then not give it any defences of its own," he said. "You either have to give it the ability to protect itself or it has to operate with an Aegis destroyer that does have that capability, which rather defeats the object."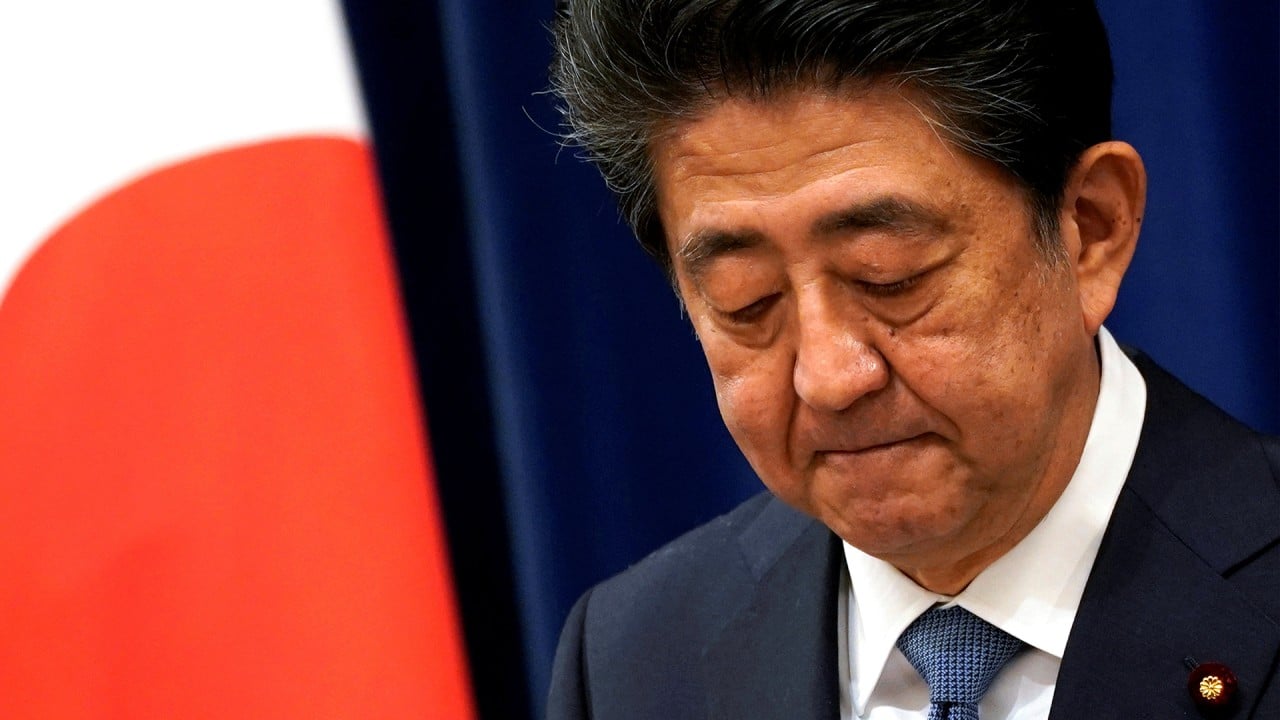 02:19
Japan's Prime Minister Shinzo Abe resigns for health reasons
Japan's Prime Minister Shinzo Abe resigns for health reasons
Japan at present typically has two of its fleet of Aegis destroyers stationed in the Sea of Japan at any one time, tasked with monitoring missile launches from China and North Korea. They are also responsible for intercepting those missiles should any be deemed a threat to Japan. Analysts believe Japan would need to construct at least three of the new dedicated anti-missile warships to maintain a credible defence.
At the same time as Tokyo is planning upgrades to its defence capabilities, Abe has indicated that he is pushing ahead with a new attitude towards national security, with the most significant – and controversial – change surrounding the right to attack a military facility in another country if the government concludes that an attack on Japan is imminent.
Abe's LDP has proposed that the government consider "possession of the ability to intercept ballistic and other missiles even in the territory of an opponent", with chief cabinet secretary Yoshihide Suga, the prime minister's likely successor, expected to continue that policy.
The proposal needs to be debated before it is formally adopted, and it is only likely to be approved later in the year. It is also certain to face a hostile reception among Japan's neighbours.
"Domestically, the reaction will be passive because everyone is so preoccupied with the political situation at the moment," said Yakov Zinberg, a professor of East Asian studies at Tokyo's Kokushikan University.
"But I expect a very different response from overseas, particularly China and Russia. I think we could see quite an aggressive reaction from both those countries because they can use it as a tool to pressure the incoming Japanese prime minister."