Japan
Get more with myNEWS
A personalised news feed of stories that matter to you
Learn more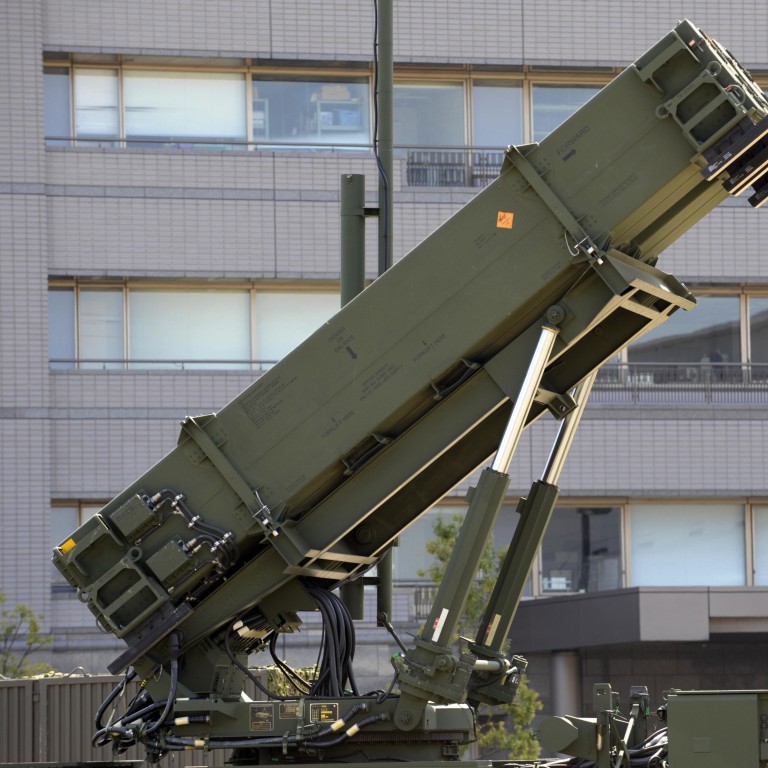 Japan seeks new missile defence plan with eye on China, North Korea
Tokyo has been increasingly concerned by Beijing's military activity around the disputed Senkaku/Diaoyu Islands in the East China Sea
The proposal, if adopted, would mark one of the most significant shifts in Japan's defence stance since the end of WWII
Japan on Friday pledged to devise a new missile defence plan that could potentially grant its military the ability to strike land targets in
China
and other parts of Asia that, if adopted, would mark one of the most significant shifts in Tokyo's defence stance since the end of WWII.
However, Prime Minister
Shinzo Abe
, who is expected to step down next week, was quick to emphasise that it was not a major departure from
Japan
's defensive national security posture.
A statement from the Japanese National Security Council (NSC) said it had been directed by Abe, who leads the agency, to look at ways to deter threats ranging from North Korean ballistic missiles, to cruise missiles, stealth aircraft and drones deployed by other adversaries. The ruling Liberal Democratic Party asked the NSC to consider allowing the country's military to target enemy bases to halt missile attacks.
"There is a question of whether intercepting attacks alone is sufficient to protect peace, lives and people's livelihoods," the NSC said.
The Japanese government has been increasingly concerned by China's military activity around the disputed
Senkaku/Diaoyu Islands
in the East China Sea.
Abe's announcement did not explicitly refer to the right to attack facilities in a hostile country if the government judged an attack was imminent, but there have been widespread reports that the intention is for a more proactive and robust military capability.
The announcement does, however, permit Abe to take any blame or credit for the policy, helping to cushion his successor from possible backlash.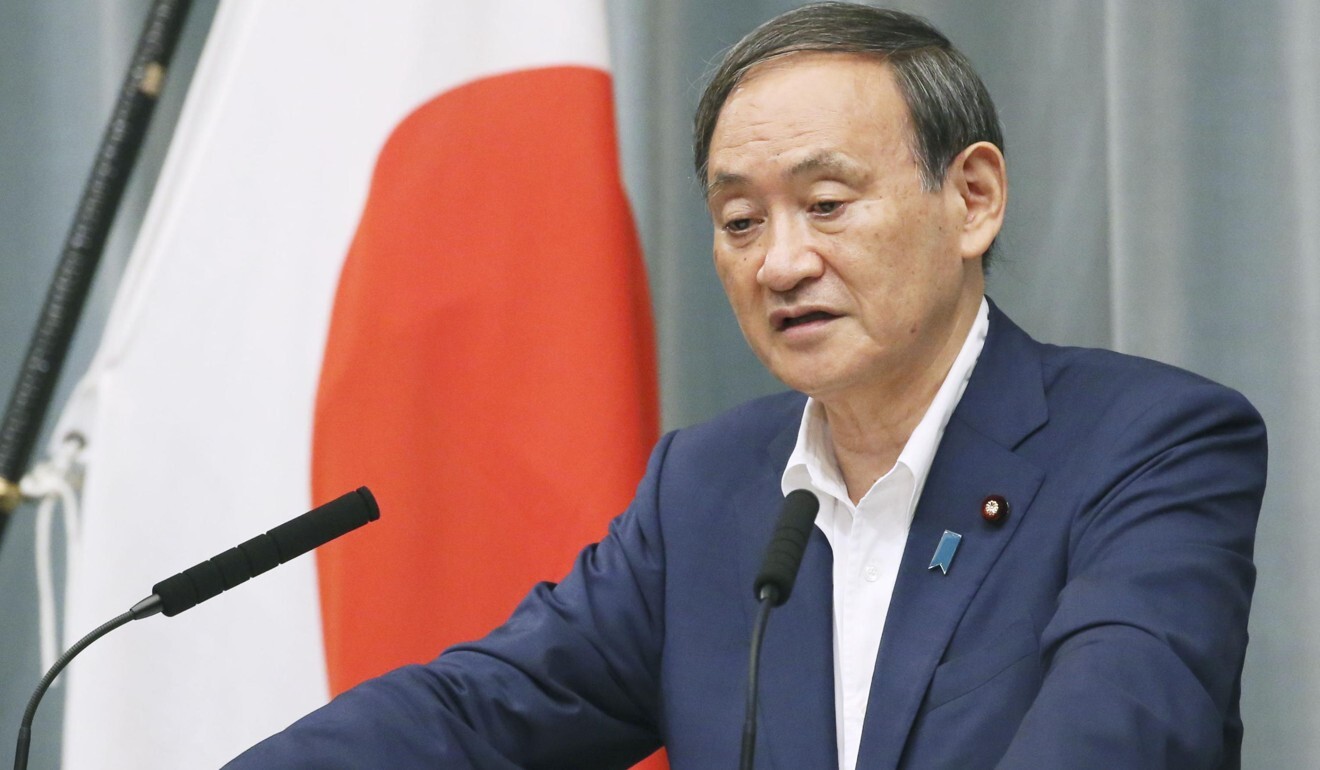 Jeff Kingston, director of Asian studies at the Tokyo campus of Temple University, said Abe's announcement was a "big favour" to his successor, who is tipped to be Cabinet Secretary
Yoshihide Suga
. Abe is set to step down next week for health reasons.
"Abe is now yesterday's man, and so if he makes the call, that can help to defuse the backlash for his successor. This is going to be a controversial policy measure and clearly not everybody is keen even in Japan," he said, pointing to "widespread public misgivings" about alterations to the nation's defence policies.
Even when the proposed changes are formally enacted into law, Kingston believes that Japan is "a long way away from actually carrying out an attack".
Abe wants to secure the right to act, but the government will be acutely aware that any such action would "provoke a reaction from the neighbours", he added.
In recent years, Abe has passed domestic security legislation and attempted to revise the war-renouncing constitution drafted by the US after WWII.
He has also tightened security ties with Australia, India and the United States as part of the Quad – a grouping revived three years ago to deepen security cooperation and coordinate alternatives for regional infrastructure financing offered by China – and championed a "free and open" Indo-Pacific region.
A major problem Japan faces is that North Korean leader
Kim Jong-un
has been modernising his arsenal, developing solid-fuel, nuclear-capable ballistic missiles that are easier to hide, quicker to deploy and designed to evade interceptors. Japan does not have ballistic missiles.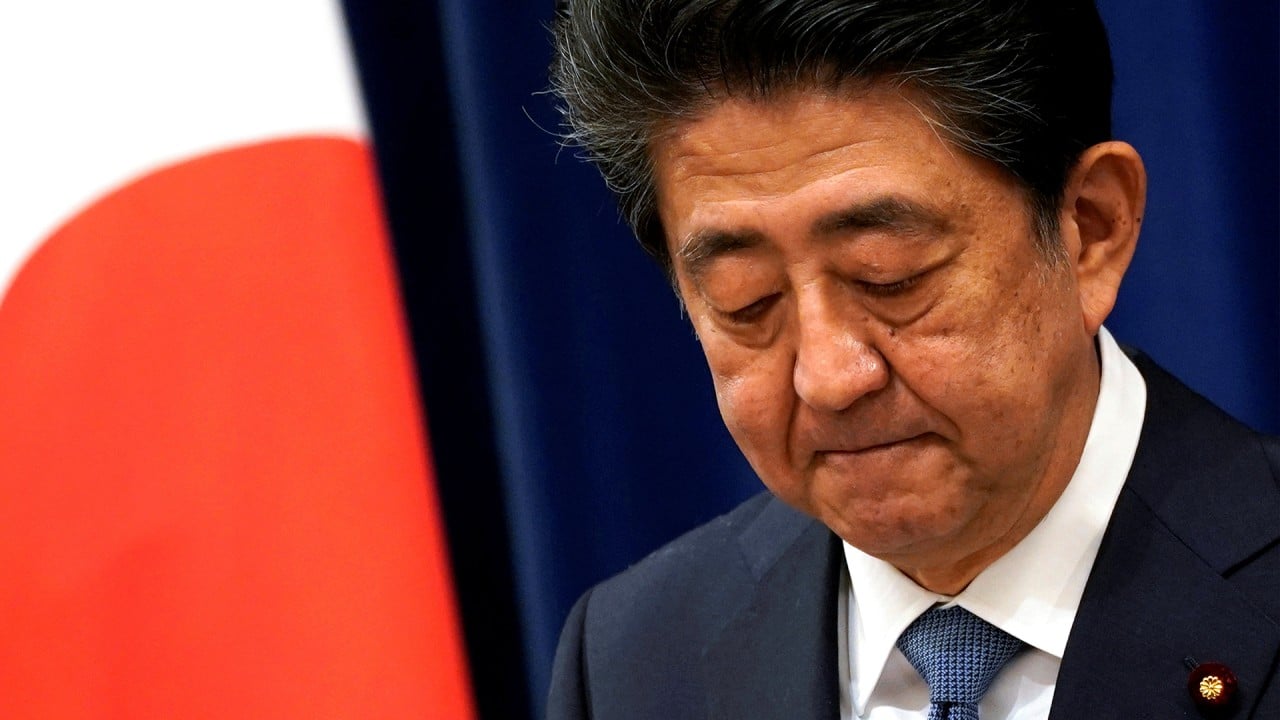 02:19
Japan's Prime Minister Shinzo Abe resigns for health reasons
Japan's Prime Minister Shinzo Abe resigns for health reasons
Japan is also considering the construction of specialised warships, with the sole objective of destroying inbound ballistic missiles, as an alternative to the cancelled plan to build US-developed Aegis Ashore defence batteries.
If it acquires pre-emptive missile capabilities, this would be costly, worry its neighbours about rising militarism and also require greater coordination with its primary military ally, the US, which is mired in wide-ranging tensions with China from trade to technology.
Kingston said that it was inevitable that China would criticise the final decision in Tokyo, but the two nations also needed to find a way to preserve the vital economic relationship. That may serve to temper the criticism, he said, but the same move would attract applause from Washington, meaning that regional relations would remain fraught for the immediate future.
To move the proposal forward, the next government would need to complete a midterm procurement plan as well as the revised defence strategy promised by the NSC by the end of December, before the defence ministry submits its annual budget request.
That could meet resistance from the LDP's coalition partner, the Buddhist-backed Komeito, which is worried such a move would antagonise China and threaten Japan's war-renouncing constitution.
"It could spark an arms race and raise tension. It would be technically difficult and would require huge investment," Komeito leader Natsuo Yamaguchi said in an interview. "This is something that has to be thought seriously about under the new prime minister."
Even some of the LDP's security hawks, including one of Suga's leadership rivals, former defence minister Shigeru Ishiba, said there could be potential downsides to acquiring long-range cruise missiles.
"What happens if the United States asks Japan to fire them, and we don't want to?" Ishiba asked.
Additional reporting by Bloomberg
This article appeared in the South China Morning Post print edition as: Missile defence plan sets sights on China and North Korea