Myanmar
Get more with myNEWS
A personalised news feed of stories that matter to you
Learn more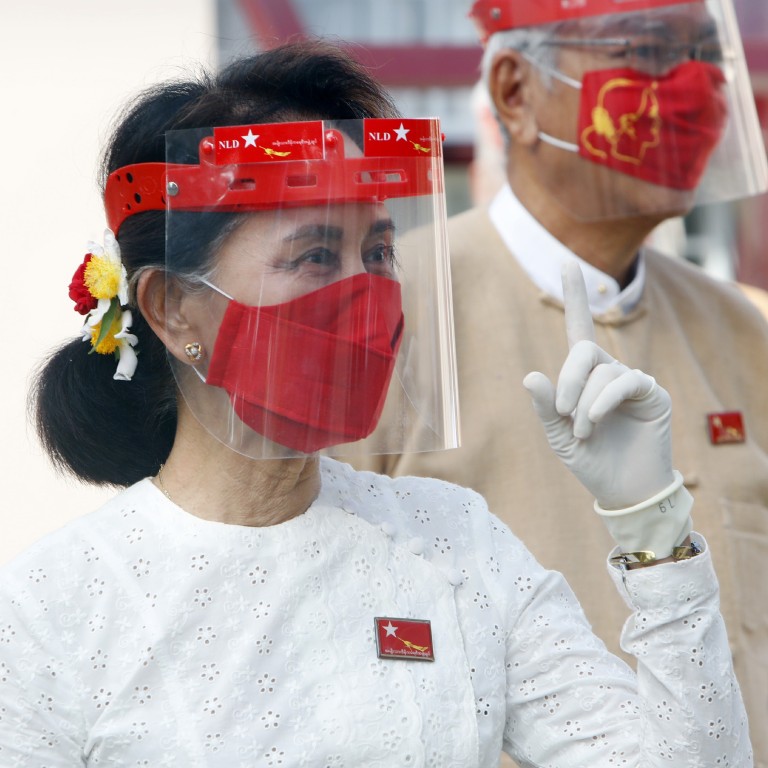 Covid, conflicts, Rohingya: is Suu Kyi really a sure bet in Myanmar election?
Ongoing ethnic conflicts and the plight of the Rohingya don't appear to have taken the shine off 'The Lady' with voters
Her National League for Democracy are favourites to win on November 8 – though Covid-19 could prove a curveball, as could a surge for ethnic parties
D
uring the 15
years
Aung San Suu Kyi
was kept under house arrest by
Myanmar's
military leadership, she was seen as an icon of democracy and a glimmer of hope for the people of the Southeast Asian country.
Now, five years after her
National League for Democracy
(NLD) party took power following a landslide victory in 2015, Suu Kyi is still seen by many as the nation's biggest hope, despite continuing armed conflicts that have wracked the country since its independence.
As a consequence, Suu Kyi – who inspired the 2011 film The Lady – and her party will be the clear favourites when nearly 7,000 candidates from 95 political parties compete for the votes of 37 million people in Myanmar's general election on November 8.
CORONAVIRUS CONCERNS
While most analysts see Suu Kyi as likely to gain re-election, the election is not without its curveballs – not least among them whether the vote will even go ahead, given the
coronavirus
pandemic.
After months of relatively low numbers, coronavirus cases suddenly rose last week to a daily rate of about 200. Total cases now number more than 7,290 and there have been at least 130 deaths.
The western state of Rakhine, where the vast majority of new cases have been found, is under lockdown, as are parts of Yangon. Restrictions are in force in several other cities, including the capital Naypyidaw.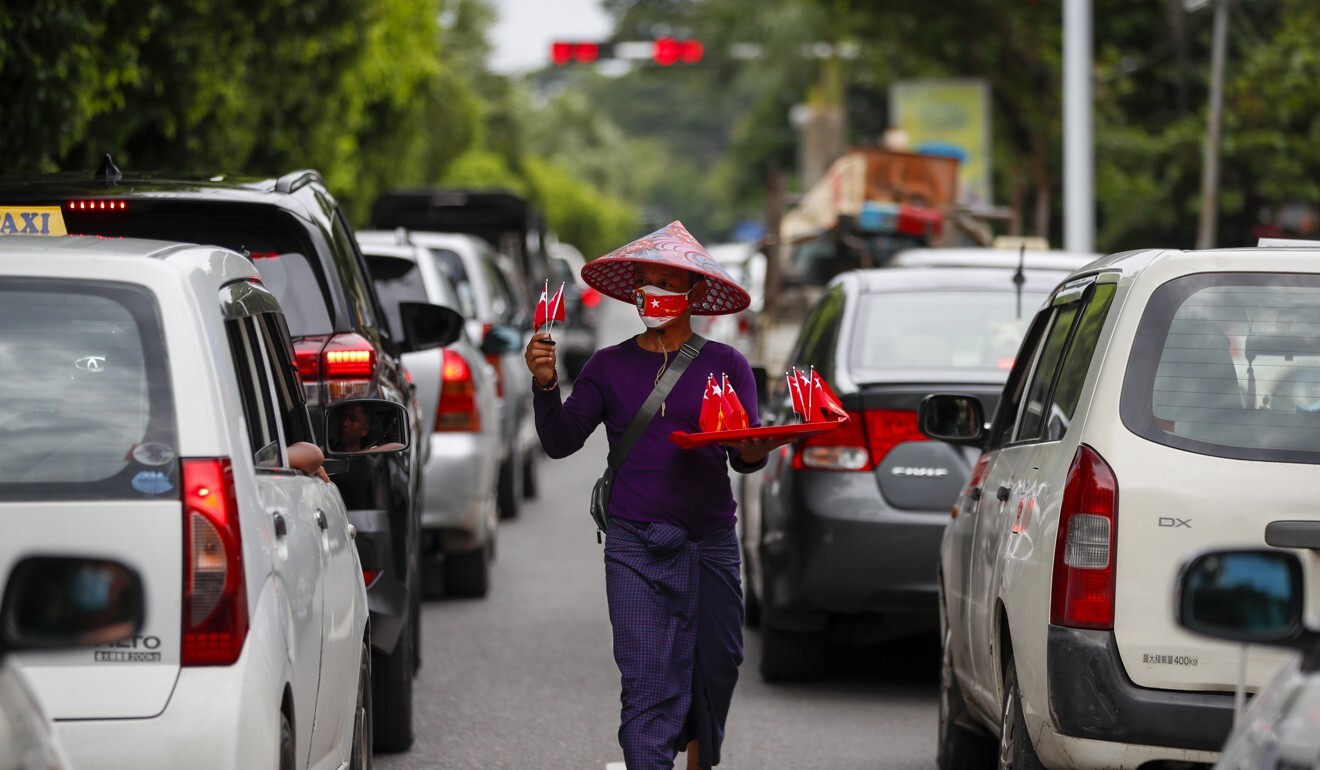 The two-month campaign period, which officially began on September 8, has already been restricted.
Despite a letter sent recently by 24 parties to the Union Election Commission urging it to reconsider the polls, the UEC says it has no plans to postpone the vote. To avoid overcrowding, the UEC plans to increase the number of polling stations from 40,000 to 50,000. Staff will have to wear protective gear while voters will be told to wash their hands.
In the meantime, it has suspended door-to-door campaigning and rallies in open areas and buildings in places where the government has issued stay-at-home orders. That includes the whole of Rakhine state and several townships in Yangon.
Those restrictions are likely to hit smaller parties and independent candidates the hardest, according to independent news outlet Myanmar Now. It quoted independent candidate Aung Thaung Shwe, who is running in the Buthidaung township of Rakhine state, as saying that "an election held under such circumstances cannot be a fair election".
China recently locked down the city of Ruili in western Yunnan province, a major land-border crossing point with Myanmar, after three Covid-19 cases were found.
City officials said residents were being told to stay home and people had been forbidden from entering or leaving the city from Monday evening. They said every resident would be tested for the virus in Ruili, which is home to more than 210,000 people.
SECURITY
Security will also be an issue. The coronavirus would complicate the process of hiring and training the 40,000-plus special elections police that would be needed to cover the vote, said US Institute of Peace country director for Burma Jason Tower, who added that the need to monitor social distancing at election booths would provide a further headache.
Then, there is the conflict in Rakhine state, which is characterised by sectarian violence between Buddhist communities and
Rohingya Muslims.
Elections in Rakhine could be cancelled in up to half of all townships due to security concerns, Tower said.
"Dealing with these issues may require enhancements to elections security coordination mechanisms across ministries, building robust space for civil society and international observers, as well as looking into the use of technology to enhance access of observers where social distancing and health protocols may present limitations," Tower said.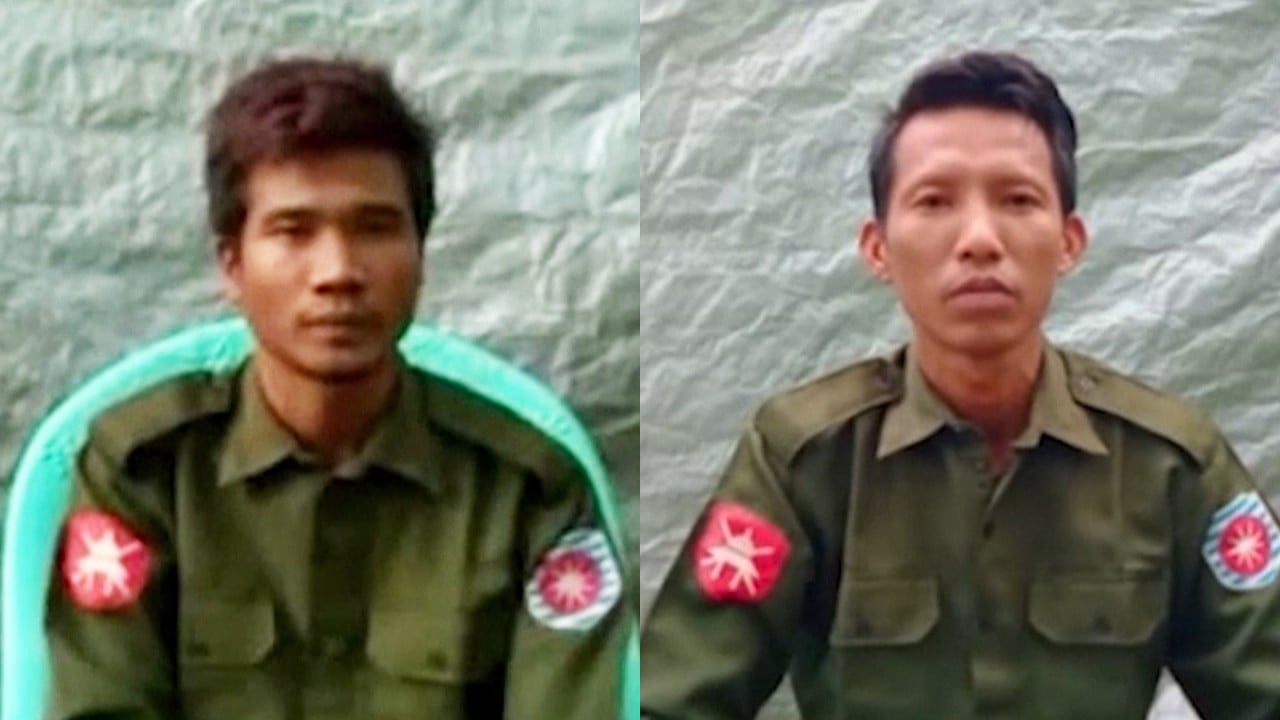 02:43
'Shoot all you see', Myanmar soldiers confess roles in massacre of Rohingya Muslims
'Shoot all you see', Myanmar soldiers confess roles in massacre of Rohingya Muslims
The fighting in Rakhine is just one of numerous ethnic armed conflicts that have been simmering since Myanmar's independence from Britain in 1948. Other conflicts periodically flare up in Shan and Kachin states, often pitting armed ethnic minority groups against the Tatmadaw, Myanmar's military which remains a powerful political force despite the country's transition to democracy.
A joint statement on September 11 by eight of the 15 UN Security Council members said clashes in western Rakhine and Chin states had taken a heavy toll on local communities and were at risk of escalating. The statement stressed that a halt to fighting was "even more urgent in the light of the increased number of Covid-19 cases in Rakhine State".
Tower suggested extending a ceasefire to cover all armed groups across the country.
FUNDING
This month, at a UEC press conference, commission member Myint Naing said none of the funds promised by the US government to civil society organisations and political parties, including the UEC to manage the 2020 election, had been received.
However, spokeswoman for the US Embassy in Yangon Aryani Manring told This Week in Asia that since 2016, over US$46 million had been provided to American, international and local organisations with expertise in strengthening electoral processes in Myanmar.
Manring said "these partners provided training and support to the UEC for many aspects of election administration, including the safe conduct of elections during the Covid-19 pandemic."
She said the US government remained committed to supporting elections that were free and fair, adding that the active, equal participation of an informed electorate would determine the direction of Myanmar's democratic transition.
Saying that transparency strengthened the credibility of the electoral process, Manring added that as in 2015, the US Embassy would field diplomatic election observation teams, "in line with the UEC procedures and government guidelines, including those aimed at preventing the spread of Covid-19".
THE FAVOURITES
While the NLD is the clear favourite, with "any other outcome a major surprise", according to Vriens & Partners' Myanmar country director Jeremy Mullins, the party's record will still be heavily scrutinised.
The NLD's electoral performance would be determined by how it has managed the economy, its record on amending the 2008 constitution, the increase in armed conflicts in various parts of the country, and the handling of the Covid-19 pandemic, according to Su-Ann Oh, a visiting fellow in the Myanmar Studies Programme at ISEAS-Yusof Ishak Institute.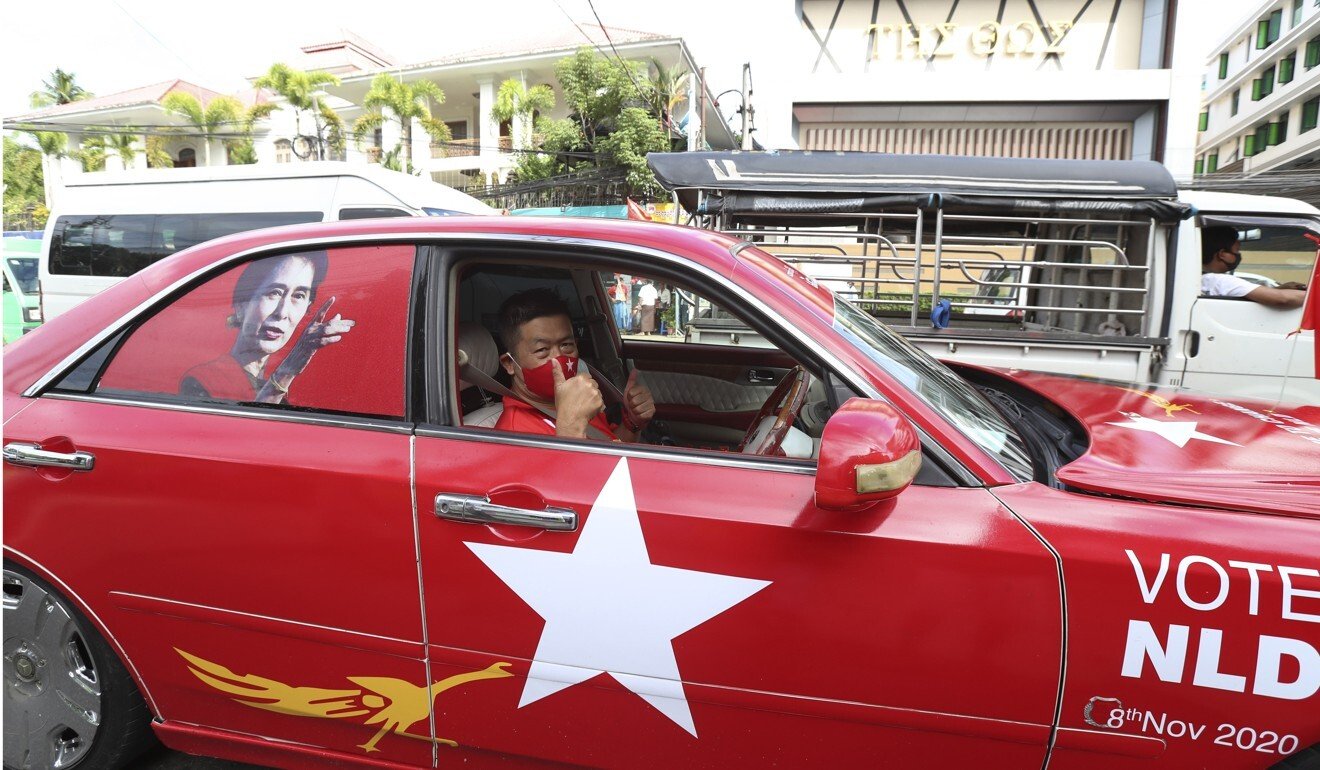 The director of the Centre for Myanmar Studies at the Guangxi University for Nationalities' College of Asean Studies, Liao Chunyong, said that despite the NLD's average performance over the past few years, it had been effective in attracting foreign investments and its efforts in tackling corruption gave the ruling party a relatively clean image.
Yangon-based political analyst Richard Horsey said many people revered Suu Kyi and what she stood for, and felt she was best placed to lead the country.
"So it is not really a policy debate or a policy election, it is about what people think about Aung San Suu Kyi," Horsey said.
Suu Kyi's popularity has been helped by the role her father, General Aung San, played in the independence of what was then Burma from British rule in 1948. He was assassinated six months before independence in July 1947.
Apart from Suu Kyi's "personal charm and political legacy", her "successful response" at the International Court of Justice (ICJ) had also kept Suu Kyi's "halo" intact, especially among the dominant Buddhist population, Liao said.
Last December, Suu Kyi appeared in person at The Hague and urged judges to dismiss an accusation against the Myanmar government of genocide against the Rohingya Muslim minority. In January, the ICJ ordered Myanmar to implement emergency measures to protect the Rohingya but did not determine that the country had committed genocide. Experts said more submissions and hearings were due in a legal process likely to take years.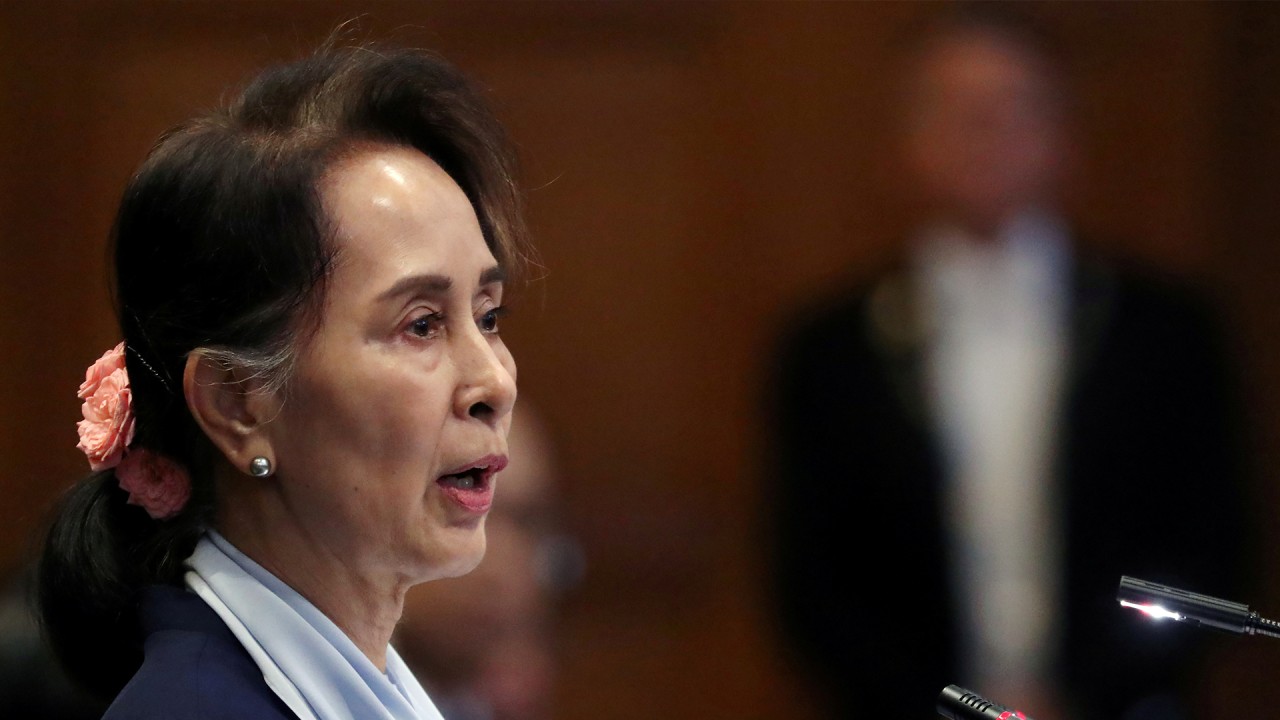 02:26
Myanmar's leader, Aung San Suu Kyi deflects Rohingya genocide claims
Myanmar's leader, Aung San Suu Kyi deflects Rohingya genocide claims
The director of the China programme at the Stimson Centre, Yun Sun, said the NLD's unsatisfactory progress with the peace process was likely to cost it votes.
When Suu Kyi took office in 2016, hopes were high that she would make progress in ending the various armed conflicts afflicting the country. But as the International Crisis Group (ICG) pointed out in a June report, conflict has intensified in Shan and Rakhine states, and the government has been unable to convince the country's most powerful armed groups to sign the National Ceasefire Agreement.
"Although the NLD administration initially said peace negotiations were its priority, it has shown neither the determination nor the capacity to take the process forward. Since 2017, its focus has shifted increasingly to other issues better suited to the project of shoring up political support among its ethnic Burman base," the ICG said.
Horsey said many intellectuals and urban youth were also questioning the NLD's ability to deliver jobs and amenities.
Maung Zarni, co-founder and head of Forsea, a grassroots network of pro-democracy scholars and human rights activists across Southeast Asia, said ethnic minorities were also dissatisfied with the authorities' extraction of natural resources and unfair revenue distribution in minority regions.
Two groups – the All Burma Federation of Student Unions and the All Burma Federation of Trade Unions – have openly called for a boycott of the election, arguing that voting is futile under the present constitution, which reserves 25 per cent of parliamentary seats for the military.
Liao said this would not have a substantial impact on the election, but it reflected "the impatient nature of some, especially young people, intellectuals and other emerging forces in the process of political transformation".
THE ETHNIC DIMENSION
While analysts such as Sun said ethnic parties were likely to gain votes, Mullins cautioned that an overabundance of political parties could split their support.
However, in recent months, some parties have merged to contest more seats. Three Kachin parties have joined forces to form the Kachin State People's Party (KSPP), while three Karen parties have merged to form the Karen National Democratic Party.
Local media reported that while the Kachin, Kayah and Inn parties planned to limit their activities to their own states, the Mon and Chin parties planned to compete in other regions and states where members of their ethnic groups live.
In an ISEAS-Yusof Ishak Institute paper, Su Mon Thant wrote that party mergers were a new development in Myanmar politics, and while they did not guarantee electoral success, they did respond to "public demand for parties to unite and make the resulting party stronger in terms of resources and public support".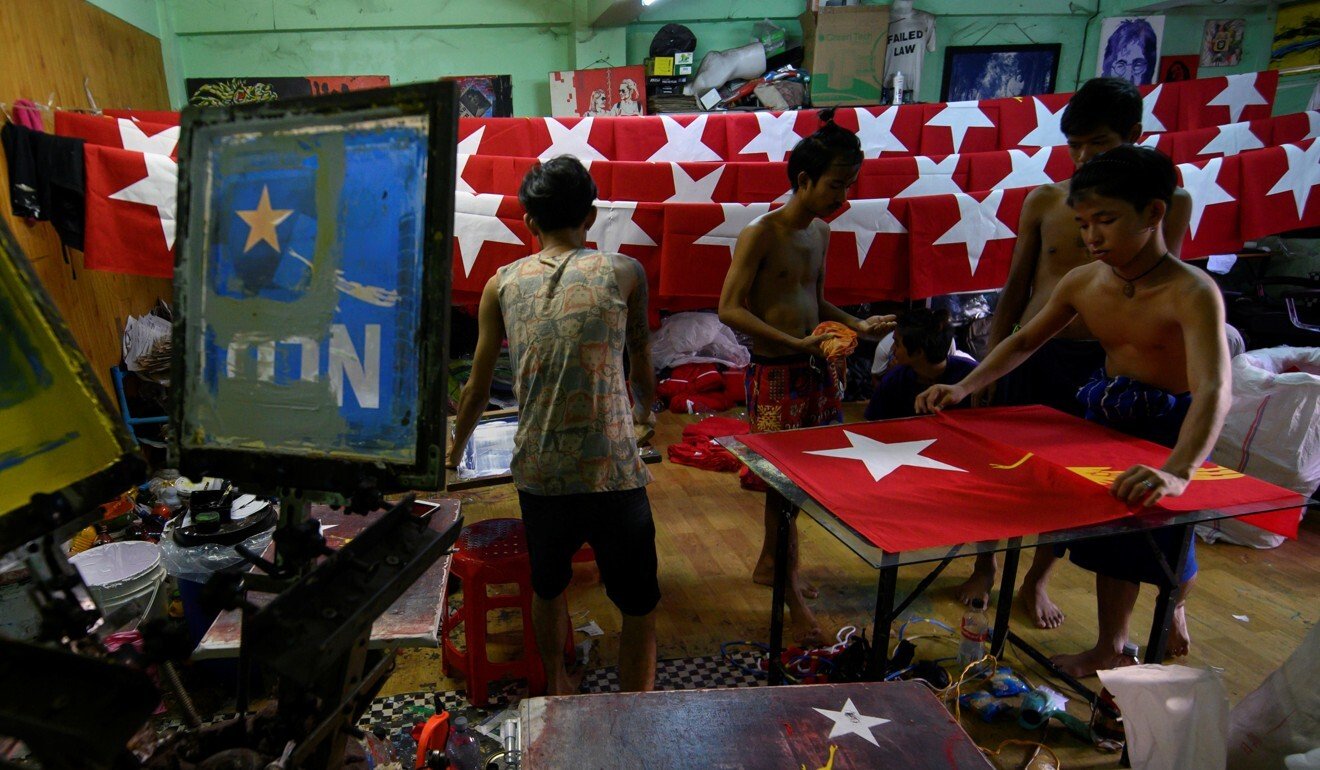 "In general, mergers can reduce system fragmentation, avoid vote wastage and lead to the formation of stable parties. Ethnic party mergers also simplify party labels for voters and make it easier for them to vote on the basis of ethnic preferences," Thant noted.
Institute for Strategy and Policy-Myanmar China desk head Khin Khin Kyaw Kyee said the NLD's popularity in ethnic regions had been severely affected in recent years over incidents such as the renaming of the Chaungsone bridge and the building of statues of General Aung San in Kayah states.
In 2017, the NLD government named the Chaungsone bridge in Mon State after the late Aung San, sparking anger among ethnic Mons who said they wanted the bridge to reflect their ethnic identity. In 2018, plans to erect statues of the general in Kayah and other states sparked similar opposition by ethnic groups who wanted to honour local war heroes.
In both incidents, ethnic minorities saw the moves as attempts by the civilian government to "Burmanise" or assimilate them, as previous military-led governments had attempted. Like the dominant majority, Aung San was ethnic Bamar, which accounts for almost 70 per cent of the country's population.
While some critics have suggested the displacement of over 600,000 Rohingya raises doubts about the election's credibility, Sun said that given the country's population of about 53 million, "1 per cent of the population is a big issue but not a determining number".
AND THE OPPOSITION?
As for the main opposition group, the Union Solidarity and Development Party (USDP), Mullins said that while it was competitive in a few areas, it was unlikely to challenge the NLD.
"The USDP has struggled to put forward popular leaders and policies that resonate with voters," Mullins said.
Instead, he pointed out, disaffected former NLD members had poured their energy into creating new parties, including the Union Betterment Party, formed by ex-general and former Suu Kyi ally Shwe Mann, and the People's Pioneer Party.
Describing the USDP as a vehicle of the past, "lacklustre and even in disarray", Horsey said the party was headed by an ageing group of former military officers who were "not very dynamic".
"They are spending most of their time complaining about the unfairness of the rules and the electoral playing field, rather than making strenuous efforts to look like they are trying to win," said Horsey. ■