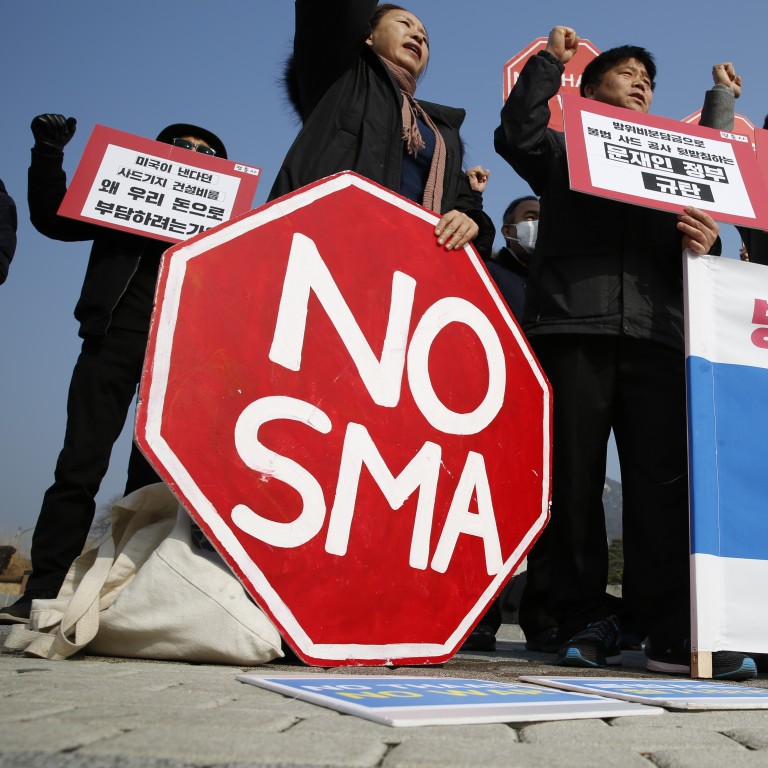 US arms control envoy presses South Korea on missile deployment to counter China
Marshall Billingslea was said to be in Seoul to press the US case for the South to deploy medium- and intermediate-range missiles
He stressed the importance of US allies in the region working together when necessary, especially in the face of what he called China's 'bullying'
The envoy, Marshall Billingslea, and Ham Sang-wook, South Korea's deputy foreign minister for multilateral and global affairs, "exchanged views and discussed ways of bilateral cooperation in key issues related with arms control and nuclear non-proliferation", the South Korean foreign ministry said in a press statement.
The two countries agreed to hold "high-level" consultations on arms control and non-proliferation and to step up communications at various levels on those issues, the press release said.
Billingslea, who arrived in Seoul on Sunday for a two-day visit, also met with Vice Foreign Minister Choi Jong-gun, the ministry said in the press statement, but gave no further details.
In a pre-trip interview with Yonhap News Agency, Billingslea said the purpose of his visit to Seoul was to discuss "the rapid Chinese build-up of nuclear weapons and ballistic and conventional missiles." He also said he had "additional intelligence to share with our ally regarding the Chinese programmes."
But Lee Sang-hyun, of the South Korean think tank Sejong Institute, told This Week in Asia that "South Korea has little appetite for the US deployment of INF-type missiles."
When the US deployed Terminal High Altitude Area Defence (THAAD) launchers in 2017 in South Korea to help defend against North Korean missiles, China saw the move as a direct security threat to itself and hit the South with economic retaliatory measures, the impact of which still lingers today, Lee said.
"South Korea had to withstand China's onslaughts alone, as the US failed to come up with any measures to mitigate their effect", he said.
"THAAD repercussions would pale in comparison with possible retaliations from
China
against the South's acceptance of INF-type missiles," he said, adding that the deployment of new intermediate-range missiles could happen, but only in the long term.
Esper also said that it was likely to take some time to develop the more advanced land-based missile capabilities.
China has strongly objected to the idea and has warned South Korea and Japan against such deployments.
Billingslea told Yonhap that the US was willing to help South Korea prepare against missile threats from its neighbours, but that it would be up to Seoul to decide what defence capabilities it wants to build. His trip to South Korea marks the first of its kind since the former Treasury official was named the special envoy.
Since its withdrawal from INF, the US has been developing defence capabilities to counter threats posed by medium- and intermediate-range missiles held by
Russia
and also China, Billingslea said.
"The United States, for 33 years, faithfully implemented a Cold War treaty that prohibited the possession of these intermediate-range missile systems. Russia, about halfway through that treaty, started to secretly cheat," he said of the reason for the US withdrawal from the treaty.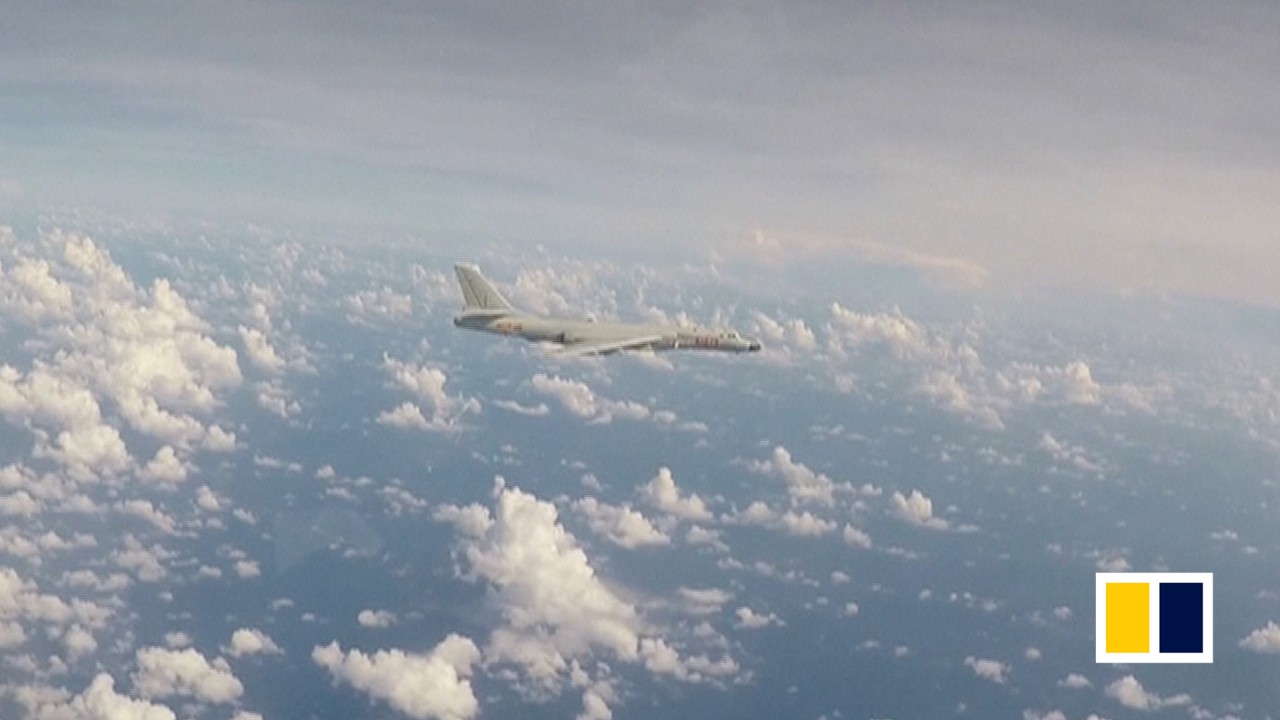 01:06
China redeploys surface-to-air missile systems on South China Sea's Woody Island
China redeploys surface-to-air missile systems on South China Sea's Woody Island
"China, on the other hand, was never part of any of that. And so for the past 33 years, China has been free to develop all kinds of intermediate-range and medium-range ballistic and cruise missiles, and they have done exactly that," he added.
Billingslea insisted that China's past behaviour toward South Korea gave Seoul enough of a reason to possess new missile capabilities.
"China demonstrated what a bully it tries to be with Korea, and how it tried to coerce" it, he told Yonhap. "And when it comes to China, we are talking about a country that practices intimidation with every one of its neighbours and threatens or actually in some cases uses force to exert its will and to redraw borders and boundaries," Billingslea added.
Billingslea stressed the importance of US allies in the region working together when necessary.
"I think the more important aspect here is that democracies have to stick together in the face of a dictatorial bully, and democracies need to work together to make sure that we support one another and that we share collected defences when we can," he said.
Esper has said the US should pursue multilateral cooperation rather than one-on-one alliances to deter conflict with China or Russia.
US Deputy Secretary of State Stephen Biegun has also called for South Korea to take part in the so-called Quad Plus initiative, involving Australia, Japan and India a Nato-like collective structure in the Indo-Pacific.
This article appeared in the South China Morning Post print edition as: US envoy calls for missile deployment to counter Beijing