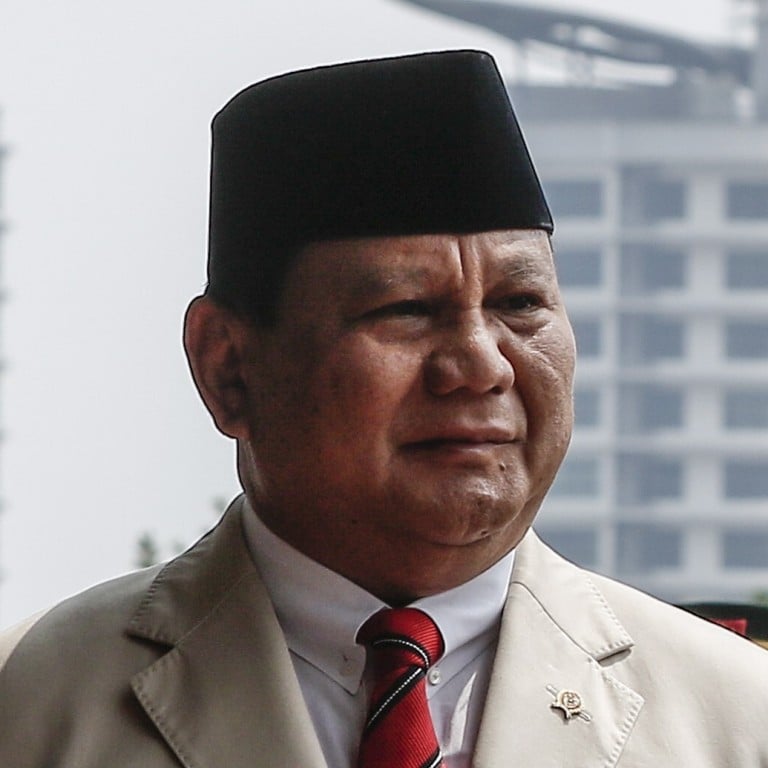 'A loss for human rights': with eye on China, US opens its arms to Indonesia's Prabowo
The United States has lifted a 20-year ban on the Indonesian Defence Minister Prabowo Subianto, whom it once accused of a role in riots that killed over 1,000
Experts say the move is aimed at balancing China's power in Southeast Asia
The
United States
has lifted its 20-year ban on Indonesian Defence Minister Prabowo Subianto over alleged
human rights
violations in a move some experts see as an attempt to balance China's growing military and economic influence in Southeast Asia's largest country.
Washington's decision to host Prabowo comes amid rising
US-China tensions
that are roiling Asia.
Prabowo's spokesman Dahnil Anzar Simanjuntak on Thursday said the minister had received an invitation from his American counterpart, Defence Secretary Mark Esper, to visit the US. The meeting would take place next week, from October 15-19, to continue "detailed discussions in the area of bilateral cooperation in the area of defence".
"In accordance with the principle of non-aligned politics…without any involvement in military alliances with any country, but maintaining the same closeness with all countries, the Indonesian Minister of Defence, Prabowo Subianto, has been actively conducting defence diplomacy to various countries including the United States," said Dahnil in a statement.
On Wednesday Irawan Ronodipuro, foreign affairs spokesman for Prabowo's Great Indonesia Movement Party (Gerindra), told This Week In Asia "the ban has been lifted" and Prabowo would meet US Defence Secretary Mark Esper "sometime in November".
"The US realises
Indonesia
is a strategic ally in the Indo-Pacific, as we also understand the important role that [the US] plays in ensuring a peaceful and stable region," said Ronodipuro, adding this was the reason for the ban being lifted.
Indonesia "equally values both American and Chinese military ties" and its foreign policy had always been "free and active" and would "continue to be so", said Ronodipuro.
"We want to be friends with all nations … and as we face a pandemic, we must work together as one," said Ronodipuro.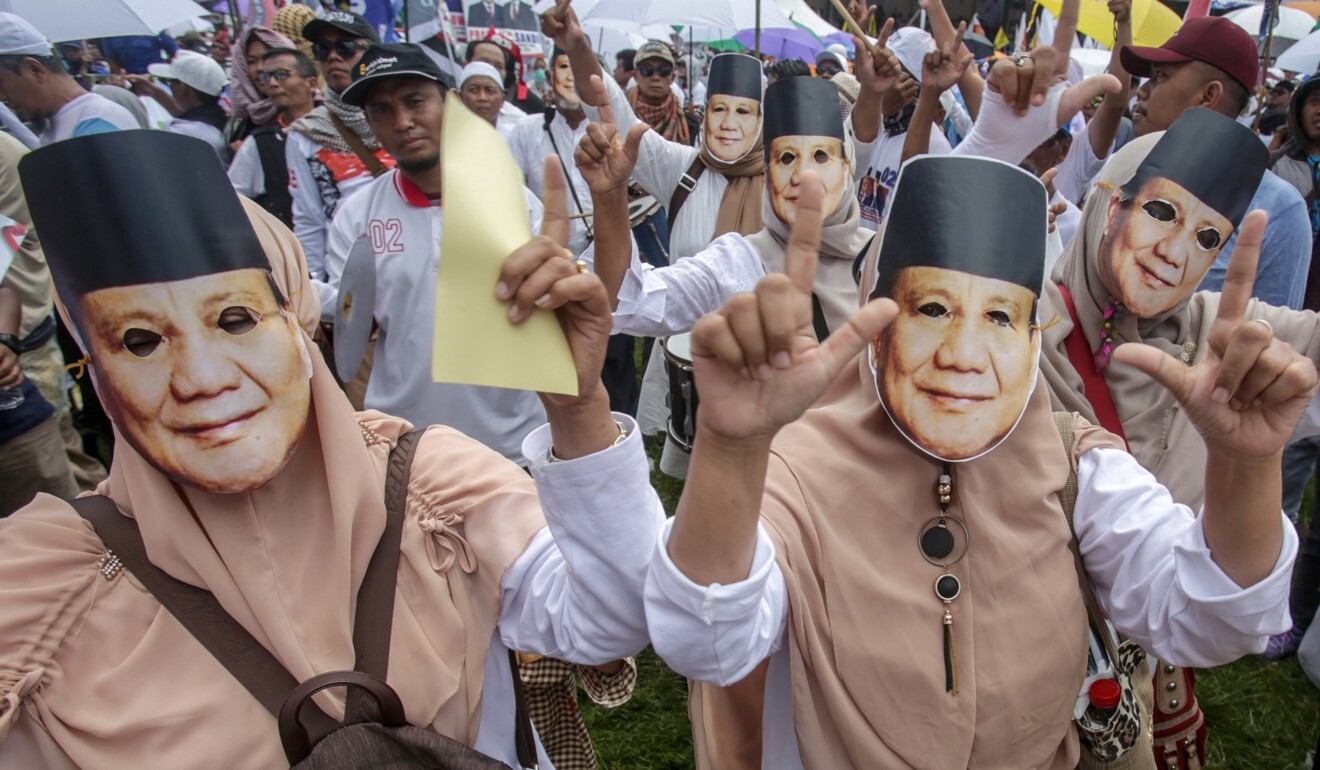 Prabowo, a former commander of the elite Kopassus troops, was denied a US visa in mid-2000 when he wanted to attend his son's university graduation in Boston. He told Reuters in 2012 he was still unable to get a US visa, due to accusations that he was behind riots that killed more than 1,000 people after the fall of the former dictator Suharto in 1998.
The US has dithered over lifting the ban on Prabowo following his appointment as defence minister almost a year ago. During this period, he has been courted both by
China
and
Russia
.
Last month, Chinese Defence Minister Wei Fenghe visited Indonesia as part of a four-nation tour last month.
Prabowo's spokesman Ronodipuro said the defence minister would discuss military relations and "cooperation between our two countries".
"The US has always played an important role in our country's strategic defence and procurement. Within the current climate, we believe that an enhanced role is much needed," said Ronodipuro.
It is not clear whether Prabowo's visit will take place before or after the US presidential election on November 3.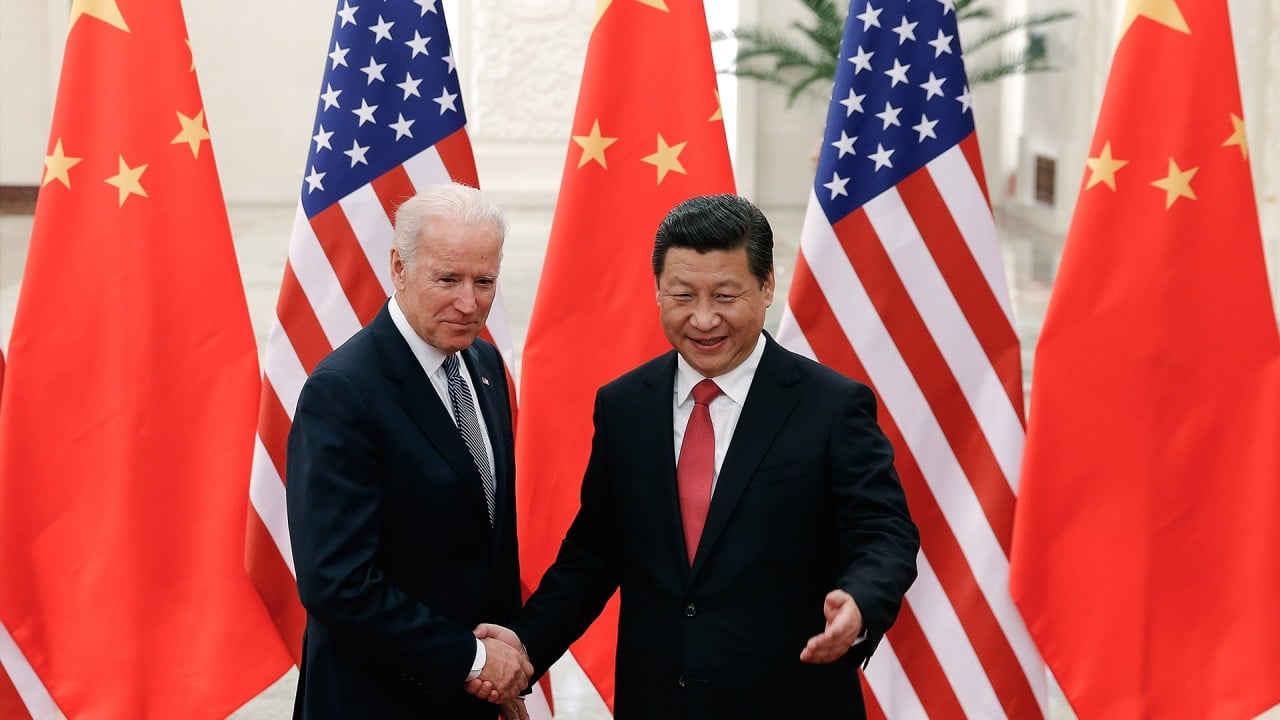 06:04
US-China relations: Joe Biden would approach China with more 'regularity and normality'
US-China relations: Joe Biden would approach China with more 'regularity and normality'
His US counterpart, Esper, might not be in office during Prabowo's visit as he has indicated he will probably step down regardless of the outcome of the election, said Professor Zachary Abuza of the Washington-based National War College.
"When [Esper will step down], I do not know. Prabowo would then meet the acting secretary [if Esper steps down]," said Abuza, who specialises in Southeast Asia Studies and security.
"The timing is odd [but] it is a significant win for Prabowo," Abuza said. "Obviously the US has waived off sanctions for the sake of the bilateral relationship."
A BALANCING ACT?
Reaching out to Prabowo was a way for the US to balance China's influence, to ensure Indonesia did not move "too far to China's side", said Alex Arifianto, a research fellow at the S Rajaratnam School of International Studies, Nanyang Technological University.
"China has significantly increased its military and economic – primarily infrastructure and mining – investments in Indonesia from the time the administration [of President Joko Widodo] took office in 2014," said Arifianto.
He said the Trump administration was seen as being far less engaged with Indonesia and other Southeast Asia nations than the Obama administration was.
The meeting would be an opportunity for Washington to show it was still interested in its Southeast Asian allies, although more on a bilateral basis than a multilateral one, he said.
Abuza said Indonesia was studiously "non-aligned" and did not want to be pulled into any great power conflict between the US and China.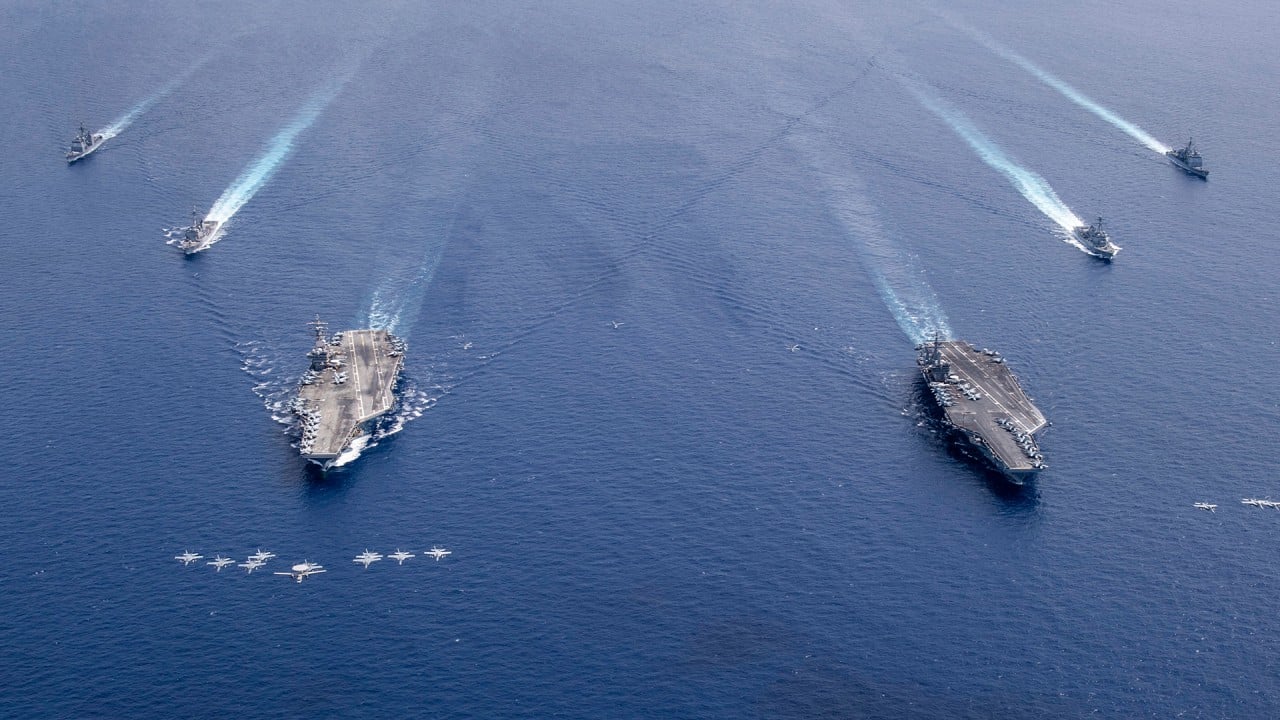 02:32
Washington's hardened position on Beijing's claims in South China Sea heightens US-China tensions
Washington's hardened position on Beijing's claims in South China Sea heightens US-China tensions
"Even if they are concerned about Chinese aggressiveness around [the Natuna islands, where the countries have conflicting territorial claims], they will maintain cordial ties, as China drives the Indonesian economy and holds a path forward from the Covid-19 crisis in the archipelago," Abuza said.
Analysts called the visit a win for US-Indonesia ties but a loss for
human rights
groups.
"It's both good and bad news. Prabowo's visit will be positive for defence relations … an opportunity for deeper discussions face-to-face on defence cooperation and procurement," said Natalie Sambhi, executive director of Verve Research, an independent organisation focused on understanding the relationship between militaries and societies in Southeast Asia.
"Sadly, it will be a further blow to human rights groups in Indonesia seeking support in pursuing accountability … during the 1998 Jakarta riots.
The US first banned the Indonesian defence minister in 2000 for his alleged role in that violence, after it had just ratified the United Nations Convention against Torture and other Cruel, Inhuman or Degrading Treatment or Punishment," said Sambhi.
Prabowo has denied all allegations of human rights abuses.
She said human rights organisations would see this as further evidence of the US walking away from enforcing global norms under the Trump administration, given the president's apparent affinity for authoritarian leaders such as Russia's
Vladimir Putin
, Brazil's Jair Bolsonaro and Hungary's Viktor Orban.
DEFENCE PROCUREMENTS
The Indonesian Army is undergoing a large-scale military modernisation programme to replace its ageing defence infrastructure including planes, ships, tanks, as well as weapons technology, said Arifianto.
In recent months, Prabowo has expressed interest in acquiring 15 used Eurofighter Typhoon Aircraft from Austria, F-16 Vipers from the US and Rafale fighter jets from France.
Last July, Russia said a deal to sell 11 Sukhoi Su-35 fighter jets to Indonesia worth US$1.14 billion was still on track.
Indonesian officials have expressed concern that the Countering America's Adversaries Through Sanctions Act, an American law signed by Trump in August 2017, could potentially hinder the purchase of the warplanes from Russia, reported BenarNews.
Abuza said the US was "really not important at all for Indonesian defence procurement" as its weapons systems were "too expensive for Indonesia", which wanted to lower costs by negotiating licensing for indigenous production.
"Indonesian defence procurement is unfocused and largely divorced from a strategic planning process. They buy various systems, based on what they can get cheaply and quickly," Abuza said.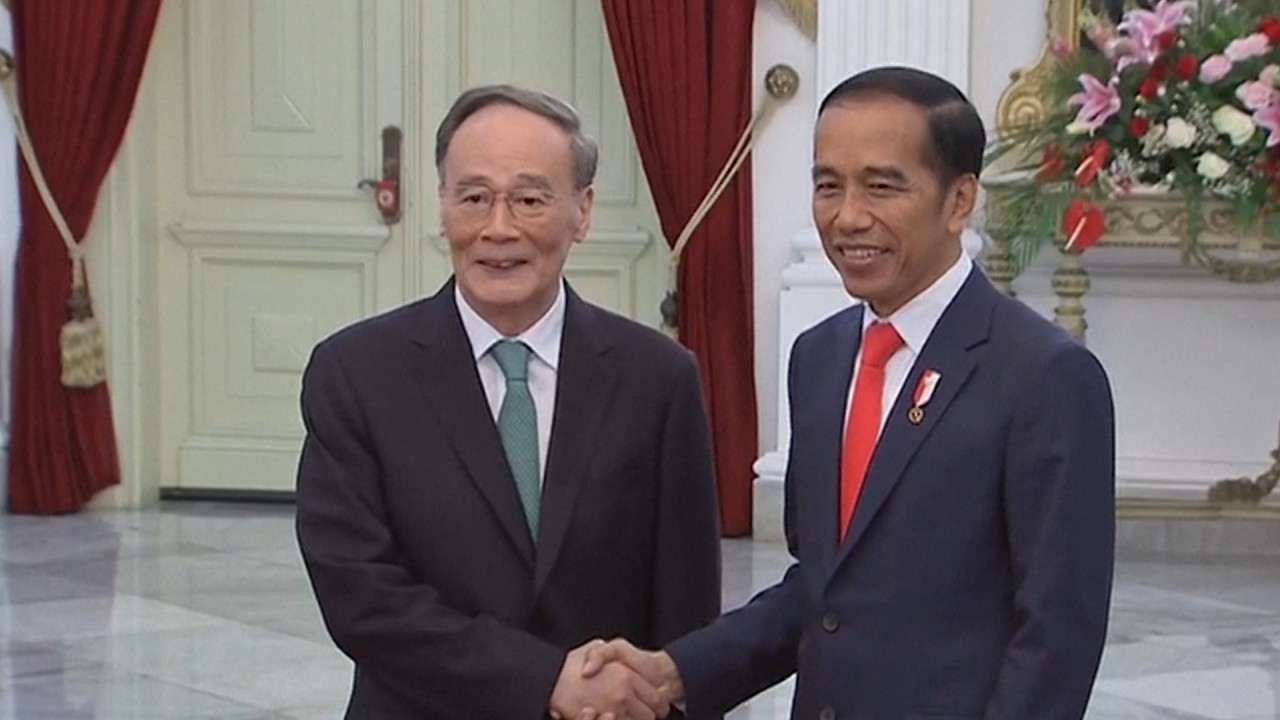 01:37
China eyes up investment opportunities as Indonesia makes plans to move its capital
China eyes up investment opportunities as Indonesia makes plans to move its capital
"But that is really disadvantageous, as today's weapon systems are interneted and need to talk to one another. They buy a hodge podge of stuff that is not designed to work together. Procurement must be tied to a strategic risk assessment," he added.
Sambhi said the 1999 US arms embargo on Indonesia following violence in East Timor when it voted to break away from Jakarta's rule made a deep impression on the country. The embargo was lifted in 2005.
"This experience made a strong impression in Indonesia's leaders to never be dependent on a handful of suppliers, hence the international approach, now strongly embedded in procurement culture," said Sambhi, adding that having equipment from so many different suppliers created its own challenges for the Indonesian Armed Forces, which would need spare parts and logistics support as well as training for its maintenance personnel.
This article appeared in the South China Morning Post print edition as: US lifts ban on Prabowo to 'thwart Chinese influence'