Thailand
Get more with myNEWS
A personalised news feed of stories that matter to you
Learn more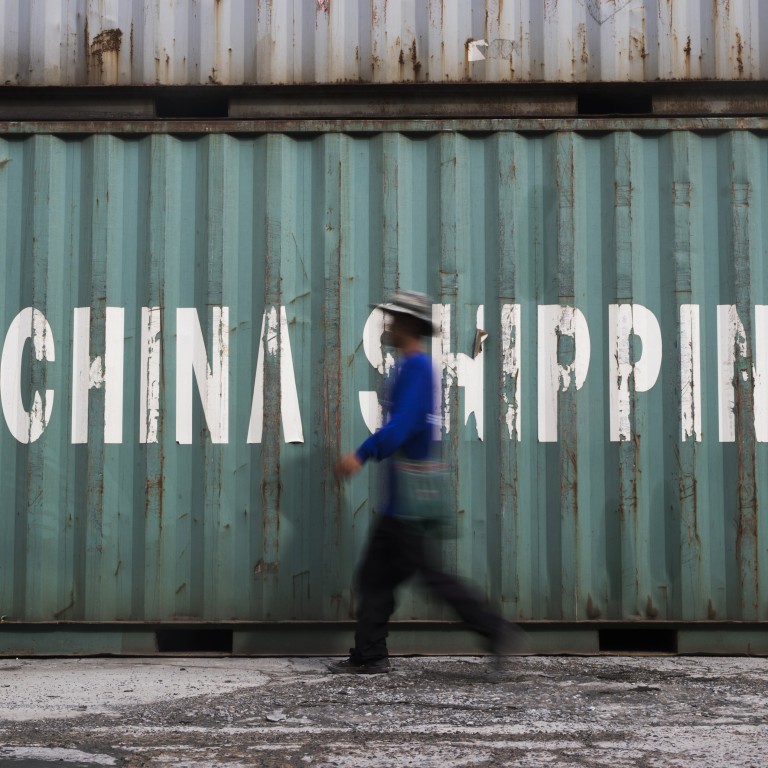 With China in background, Thailand shrugs off US suspension of duty-free tariffs
The US is to suspend duty-free tariffs it says are worth US$817 million following a disagreement over Thailand's ban on American pork
Thailand has downplayed the move's impact. While its exports and tourism driven economy has been hit by Covid-19, China has give it a recent boost
Thailand
has shrugged off a move by the
United States
to suspend an additional US$817 million in preferential trade tariffs after President
Donald Trump
accused it of failing to ensure "fair and reasonable access to its markets".
The Thai economy is already struggling as the
coronavirus
hits two of its biggest sectors –
tourism
and exports – and is facing a projected contraction in GDP of 7.7 per cent by the end of the year.
Despite this Thailand's commerce industry this week played down the suspension, saying the move "wouldn't hinder" its export industry, which contracted by 7.3 per cent in the first nine months of the year.
The
US measures
, announced by Trump on October 30, suspend the duty-free treatment of 231 Thai products covered by the Generalized System of Preferences (GSP), America's largest trade preference programme, which covers about 3,500 products from 119 countries and territories. The goods will still be allowed into the US, but they will be taxed at a normal rate from December 30 when the order comes into force
However, Thailand's commerce ministry said that in reality only 147 products, worth about US$19 million, would be affected as not all the goods on the GSP list were being exported to the US. Products that would be affected included steering wheels, chemical products and rubber or plastic bedding.
Thailand also has the option of appealing the suspension with the US Trade Representative before it comes into force.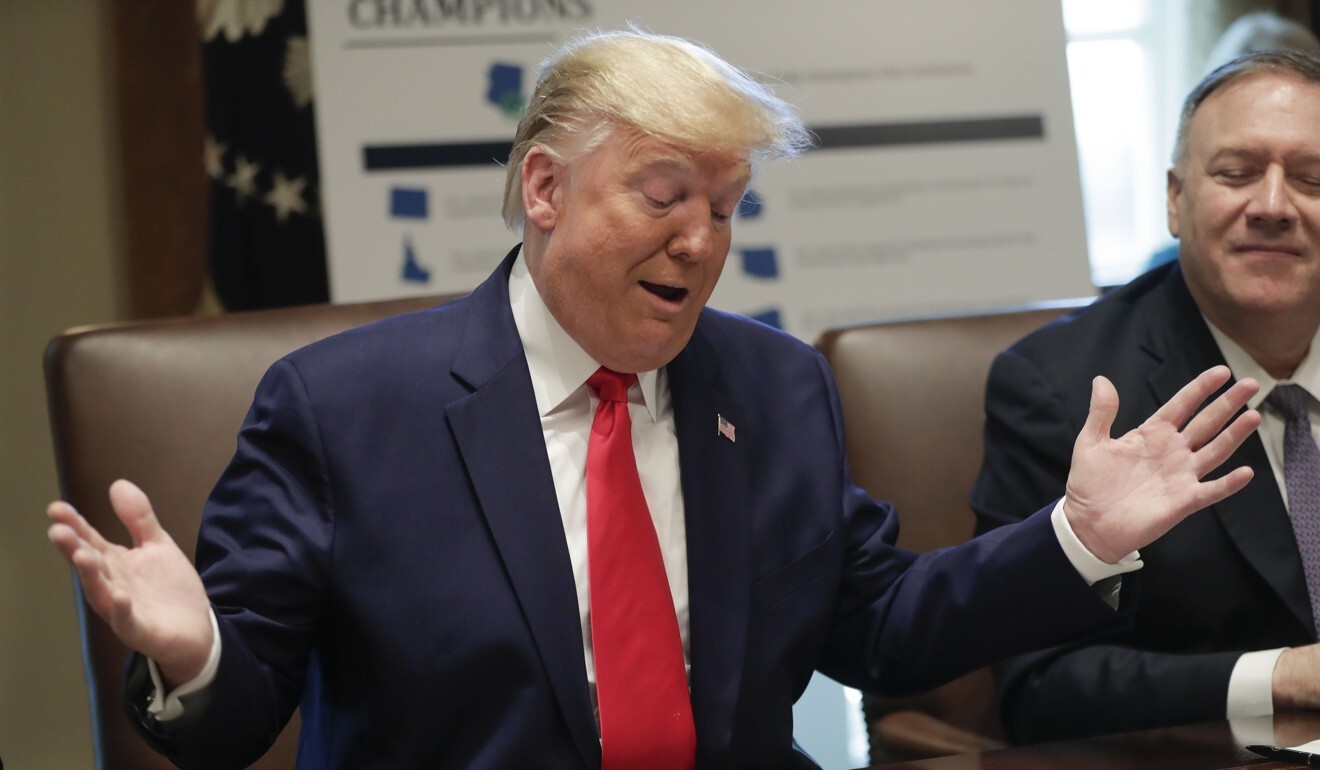 Piti Srisangnam, an economics scholar from Bangkok's Chulalongkorn University, also played down the impact of the move, saying the
trade
preferences would have expired sooner or later anyway.
Even if the appeal is successful, it may do relatively little to help Thailand's exports to the US, still reeling from a previous move by Trump to suspend US$1.3 billion in trade preferences for Thailand's seafood and shipping industries, after the US deemed the country had failed "to adequately provide internationally recognised worker rights".
With the US vying with
China
to be Thailand's biggest trade partner, some experts have speculated Washington's position could push the country into China's orbit.
They say Thailand will now be more reliant on China's economic recovery to sustain its export sector, which picked up in the second half of the year due to a release of global pent-up demand and Chinese demand for rubber products and fruits.
China and the US currently account for between 11-12 per of Thailand's exports, according to Thammasat University associate professor of economics Aksornsri Phanishsarn, and were the only two markets where Thai exports grew – by 3.7 and 7.4 per cent respectively – between January and September this year. Goods such as electronics appliances and food products have received a boost recently from the "work from home" trend.
PORK IS THE BEEF
Trump's latest announcement came after Secretary of State Mike Pompeo concluded a five-country tour of Asia, during which he charmed Indonesian President
Joko Widodo
by extending GSP preferences to
Indonesian
goods. At the two-day Indo-Pacific Business Forum in Hanoi Pompeo also pledged to pour US money into development and infrastructure projects in the region.
The move against Thailand, last visited by Pompeo in 2019, was triggered by a petition filed by the US-based National Pork Producers Council in 2018.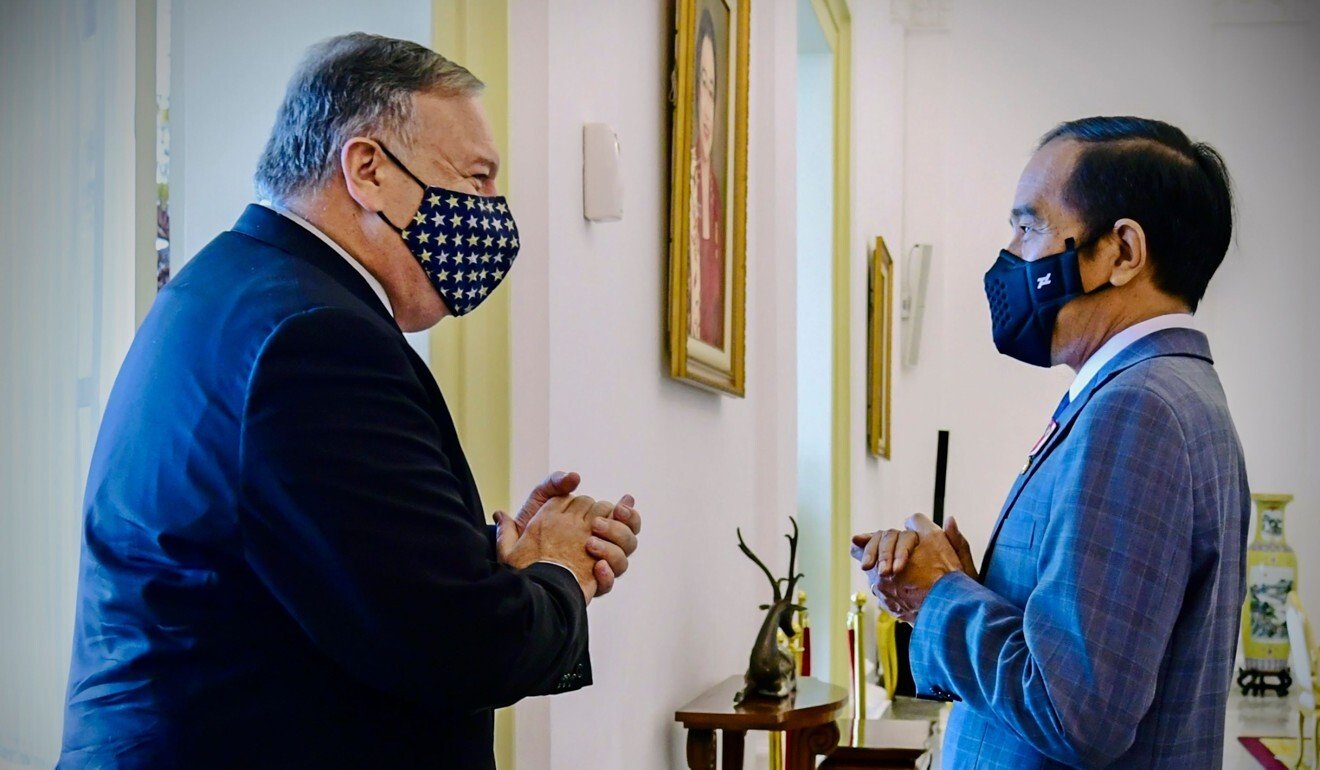 "For years, Thailand has taken full advantage of special US trade benefits, while imposing a completely unjustified de facto ban on US pork. This is hardly a reciprocal trading relationship," said Howard Roth, president of the US National Pork Producers Council, on the association's website.
"Thailand does not accept uncooked pork and pork offal from the United States, and it rarely, if ever, grants import licenses for US pork. While the United States ships high-quality, safe and affordable pork to more than 100 countries annually, unjustified restrictions have kept US pork locked out of Thailand's large market," he said.
Thailand's ban on American pork products is due to the use by US farmers of ractopamine, a feed additive used to increase the leanness and growth rates of livestock. The issue has been a sticking point in negotiations to lift the ban for the past 15 years.
Piti said there was good reason for Thailand's stance on ractopamine. "Once Thailand lifts the ban on its use, the country will likely become a dumping ground for pork offal, for example, where ractopamine tends to accumulate, rather than in the hogs' meat [which is produced mainly for US domestic consumption]."
Nipon Poapongsakorn, a researcher at the Thailand Development Research Institute, said that while Thailand maintained the ban on the chemical, the country should find common ground with its trade partners and clarify "the minimum residue level of ractopamine acceptable in the Thai market. The label should state that the [imported] pork products contain the chemical so consumers can make their own decisions".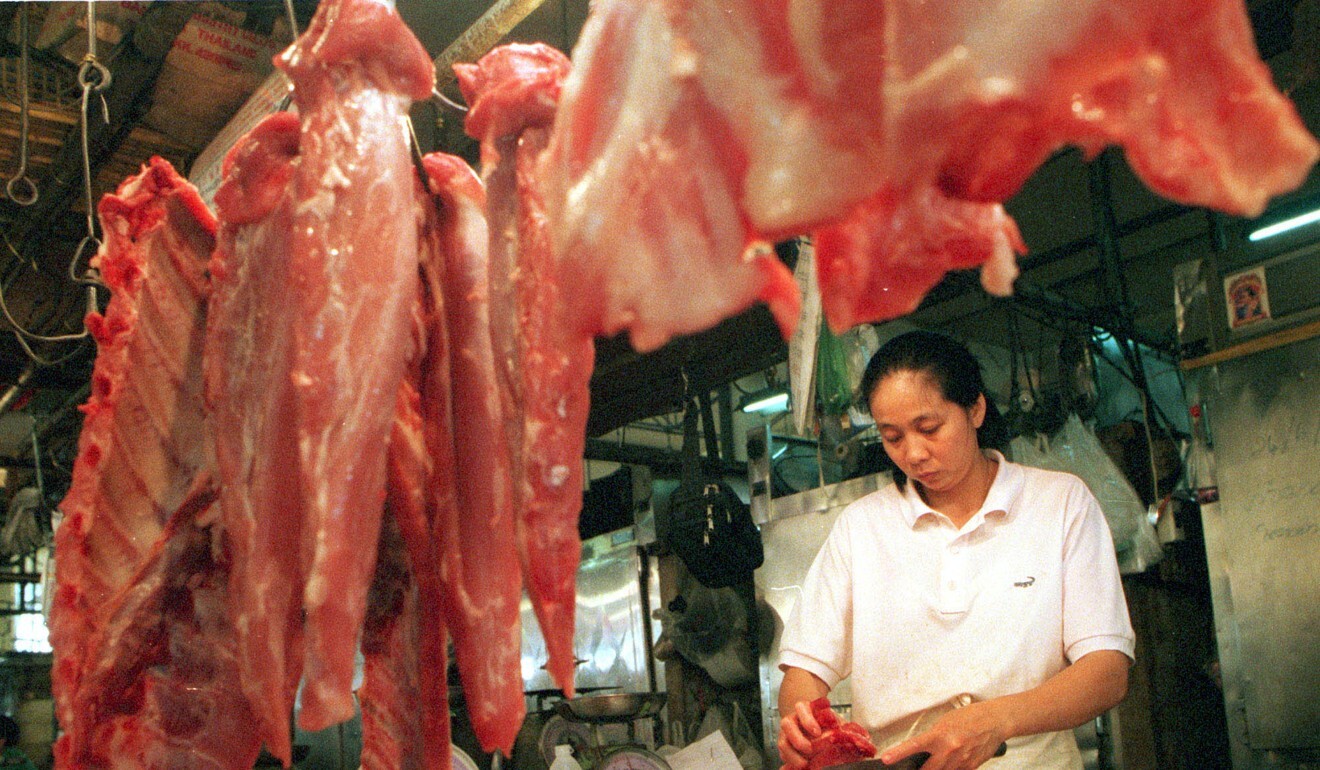 Nipon said that Thailand's resumption of talks to join the
CPTPP
(Comprehensive and Progressive Agreement for Trans-Pacific Partnership, a revival of the now-defunct Trans-Pacific Partnership which Trump pulled out of in early 2017) would diversify trade risks and help exporters adapt to volatility. Talks on Thai membership of the CPTPP were suspended earlier this year due to opposition from the agricultural and pharmaceutical sectors.
Kasikorn Research Centre, a Thai economic think tank, said in an October report that the country's exports faced a tough environment in coming months due to a second wave of Covid-19, the aftermath of the US presidential election and simmering tensions between the US and China.
This week, Kasikorn said that if Joe Biden won the US presidential election he would be likely to provide a more favourable trade climate for Thailand and Asia due to his support for the CPTPP. However, it said that were Trump to hold on to power he was likely to use the further suspension of trade preferences as leverage with trade partners.
Meanwhile, the US last month opened an investigation into alleged currency manipulation by
Vietnam
which could result in the US slapping tariffs on Vietnamese goods.
The US Treasury previously claimed the Vietnamese dong was undervalued by 4.7 per cent against the dollar partly due to government intervention. On Thursday the US commerce department slapped preliminary countervailing duties on imported light vehicle tires from Vietnam.
The department is also investigating Vietnam, South Korea, Taiwan, and Thailand on suspicion of violating anti-dumping agreements over light vehicle tyres. Preliminary results of the investigation are expected on December 29.